RASPBERRY CAKE makes life a little bit sweeter! This cake is inspired by one of my fave drinks, the Moscow Mule. It's made with fresh raspberries, ginger beer, a raspberry moscow mule simple syrup, and a fresh lime glaze. YUM!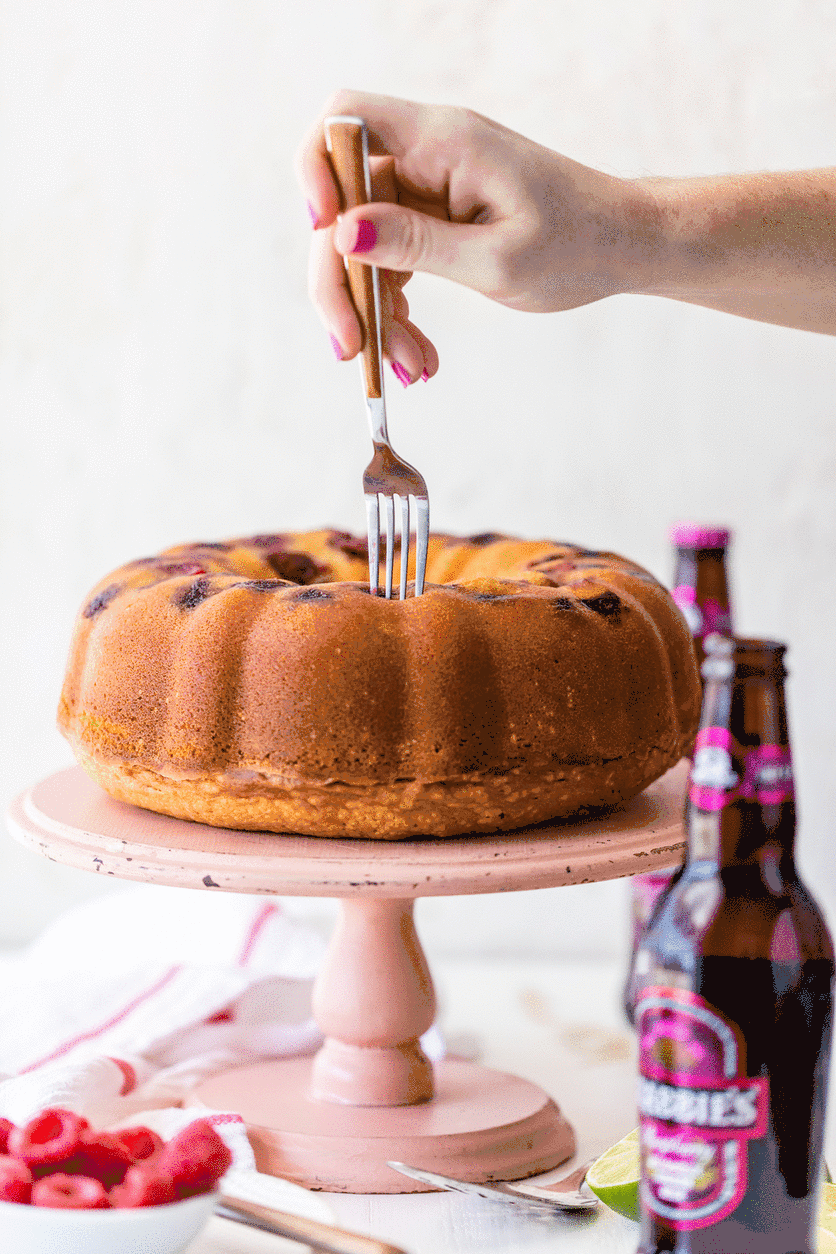 Moscow Mule Raspberry Cake
This Raspberry Moscow Mule Cake is epic for a couple of reasons, but I'm most excited about how EASY it is to make! Plus it's delicious, full of flavor, and kinda pretty if I do say so myself. Is there anything more festive than a fun and bright Raspberry Cake inspired by a classic cocktail? I don't think so!
I just love the flavors of this cake: raspberry, ginger beer, lime….it tastes sooo good and it has that super fresh flavor from the fresh berries. You're going to love this cake!
This Raspberry Cake inspired by the Moscow Mule has the perfect mix of flavors. Raspberries, ginger beer, and topped with a fresh lime glaze. Easy enough to bake from scratch!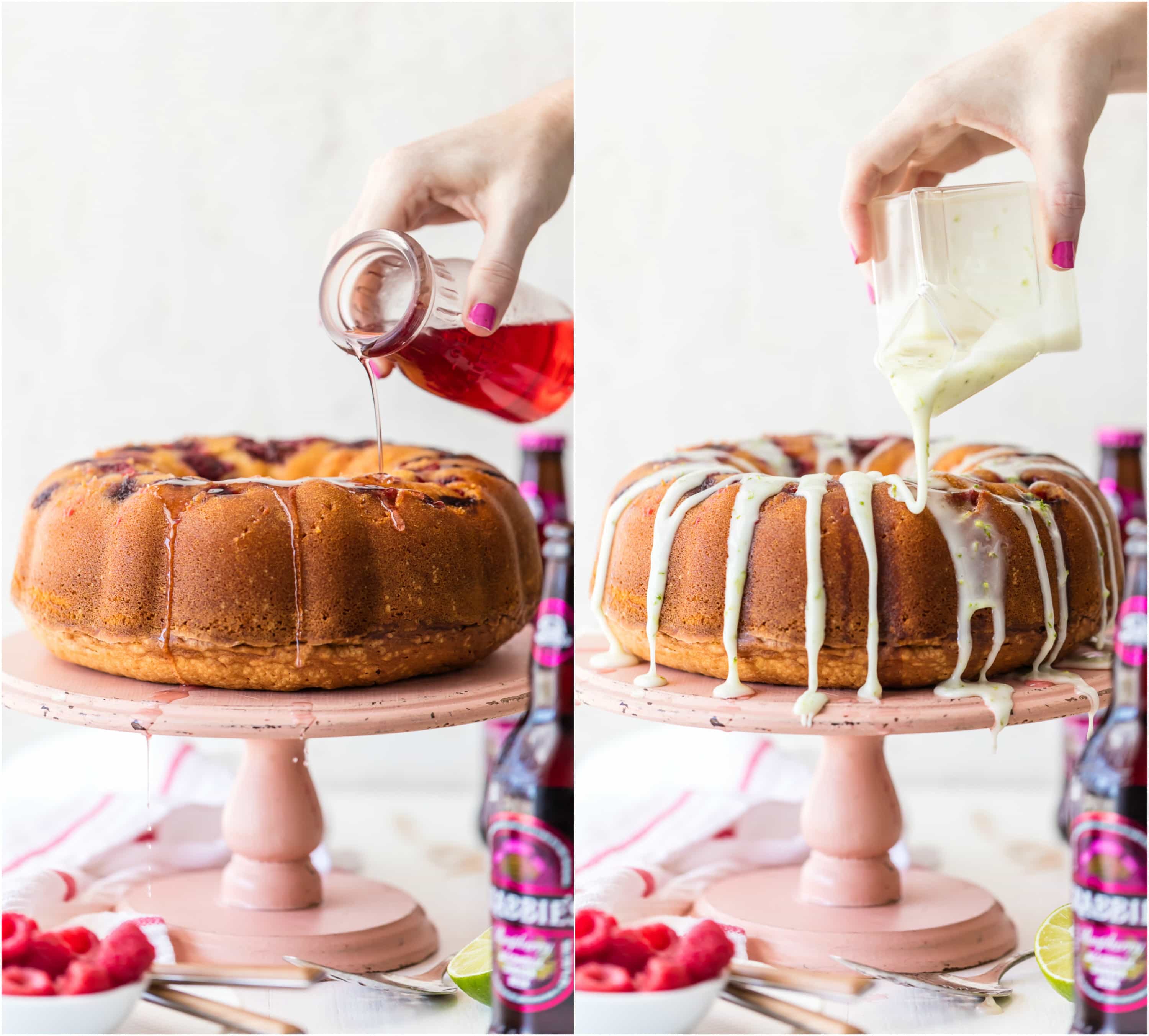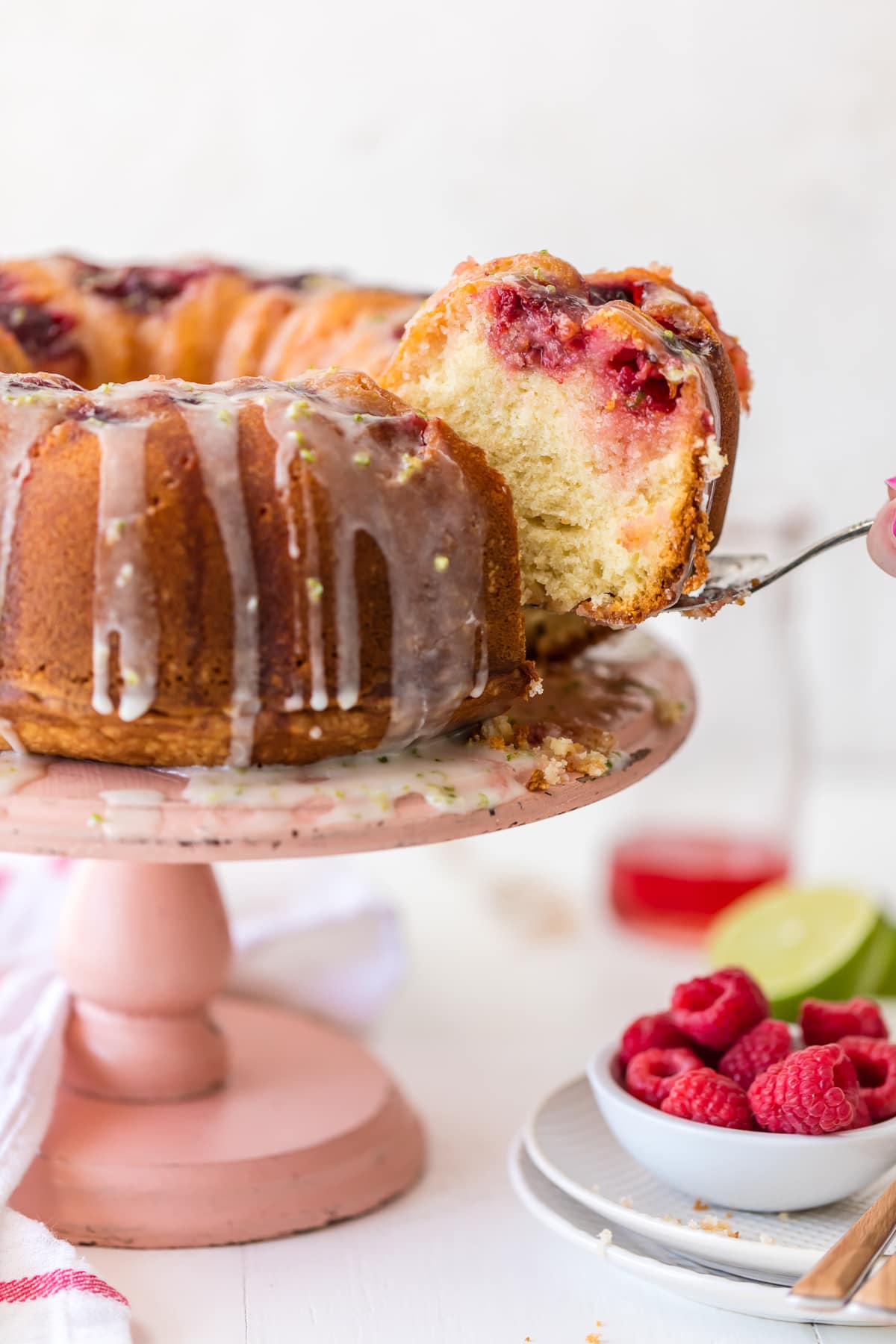 Best Ginger Beer for this Recipe
The secret ingredient that makes this Moscow Mule-inspired Raspberry Cake EXTRA moist and amazing is my favorite, Crabbie's Alcoholic Ginger Beer. YOU GUYS…I am OBSESSED with this stuff. (You might remember my Garlic Ginger Pulled Pork and Moscow Mule Mimosas from earlier in the year!)
Crabbie's originated in Edinburgh, Scotland with a rich history that dates back to 1801. It has recently made its way to the States, and I couldn't be more excited. Obviously, I love to drink it.
It's the perfect combination of crisp and refreshing; made from a secret recipe of four special ingredients and natural ginger that is cold-steeped for up to six weeks! I love that it's not too sweet, making it the absolute best ingredient for cocktails OR cooking!
You can find more recipe ideas and of course where to buy near you HERE. The other thing that's great is that it comes in FLAVORS! I used the Scottish Raspberry flavor for this Raspberry Moscow Mule Cake and OMG! It is so perfectly tart. I'm Obsessed.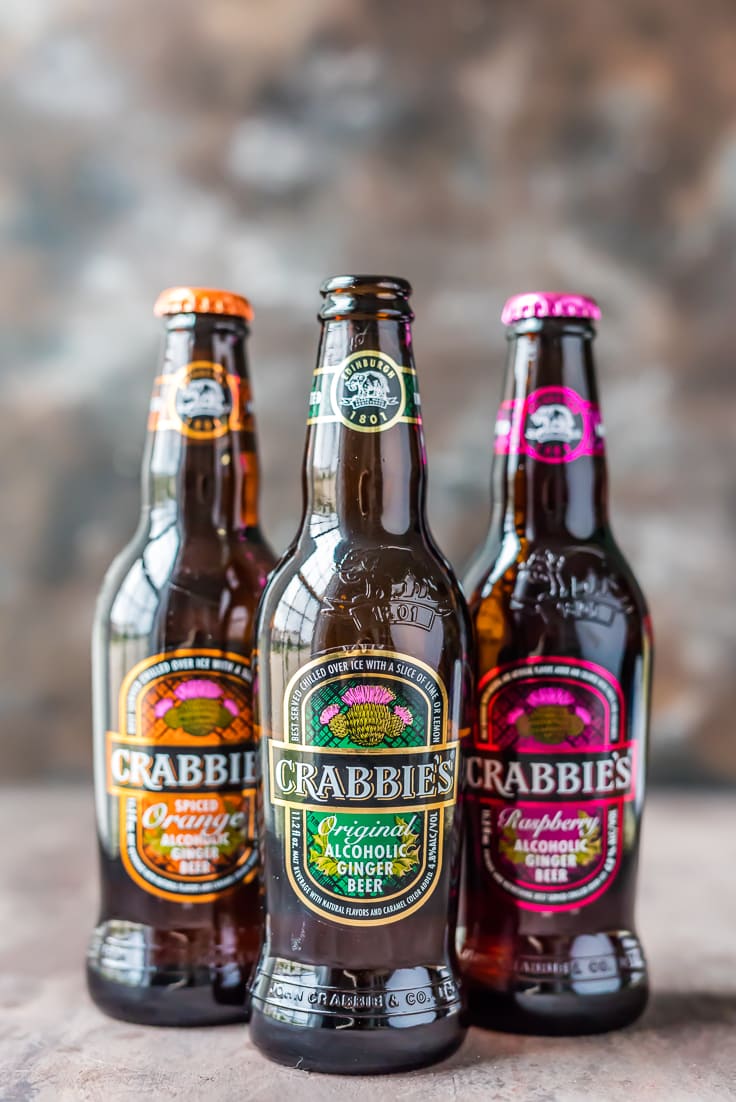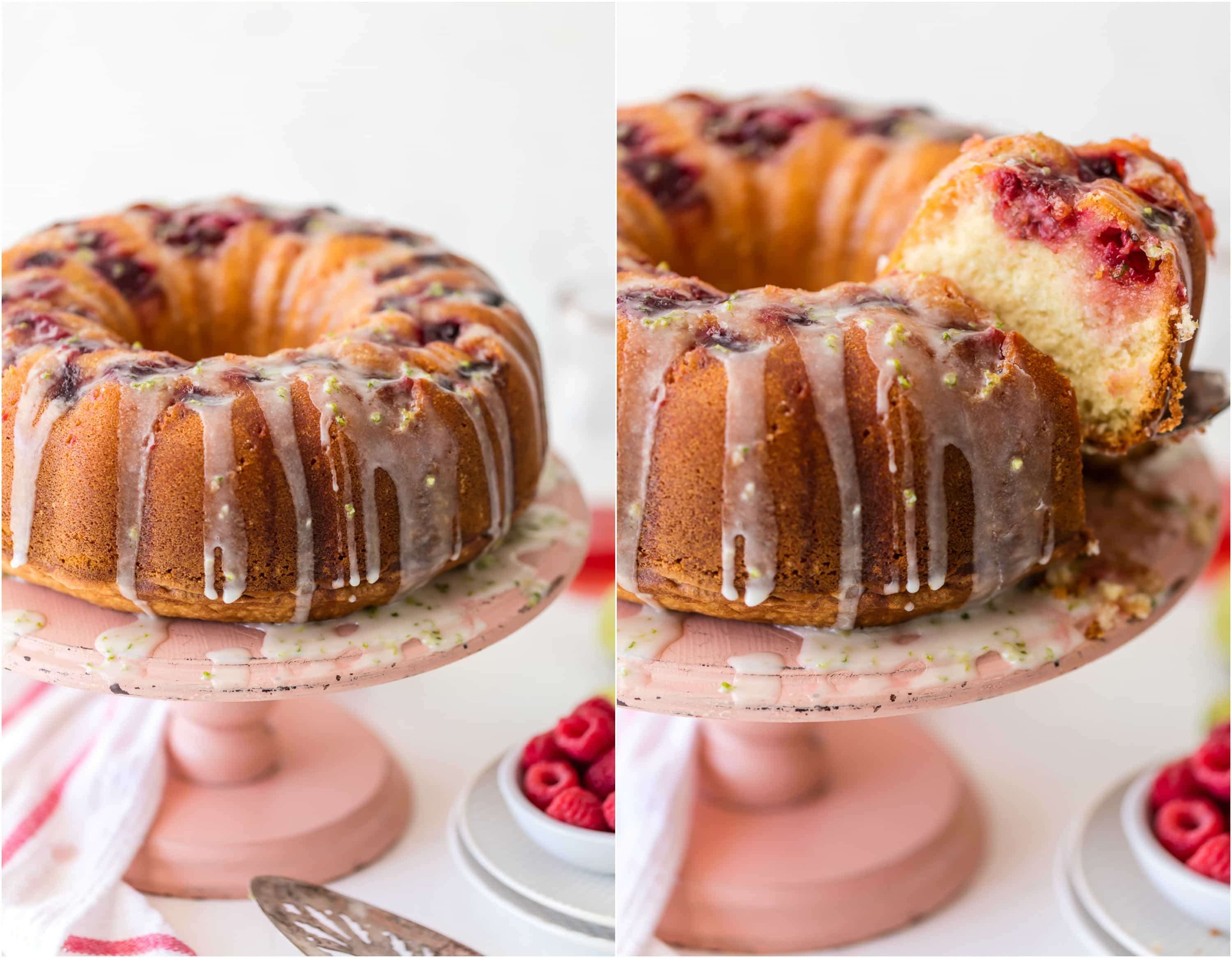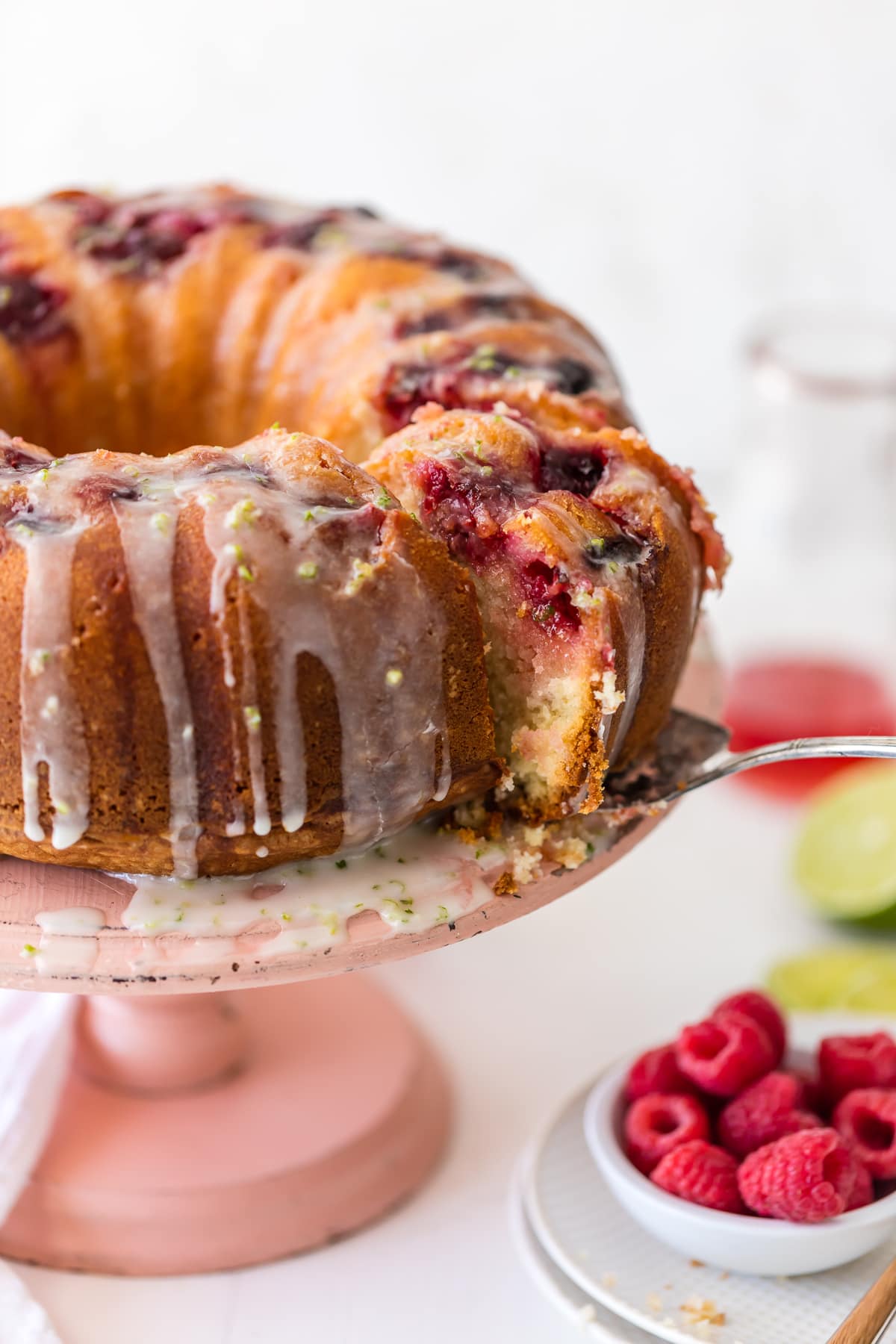 Raspberry Cake made with Ginger Beer
I just love how this raspberry cake bakes up fluffy and perfect every time. If I can do it, you can do it too! TRUST ME. I have cake anxiety, but this cake made me PROUD! I modeled it after my girl Jocelyn's Blood Orange Mimosa Cake from her ridiculously amazing book, Grandbaby Cakes!
I changed a bunch of things around to make this a Raspberry Moscow Mule cake versus the Blood Orange Mimosa, but I used her cake as a template. She's a genius so we are all in good hands! Thanks lady!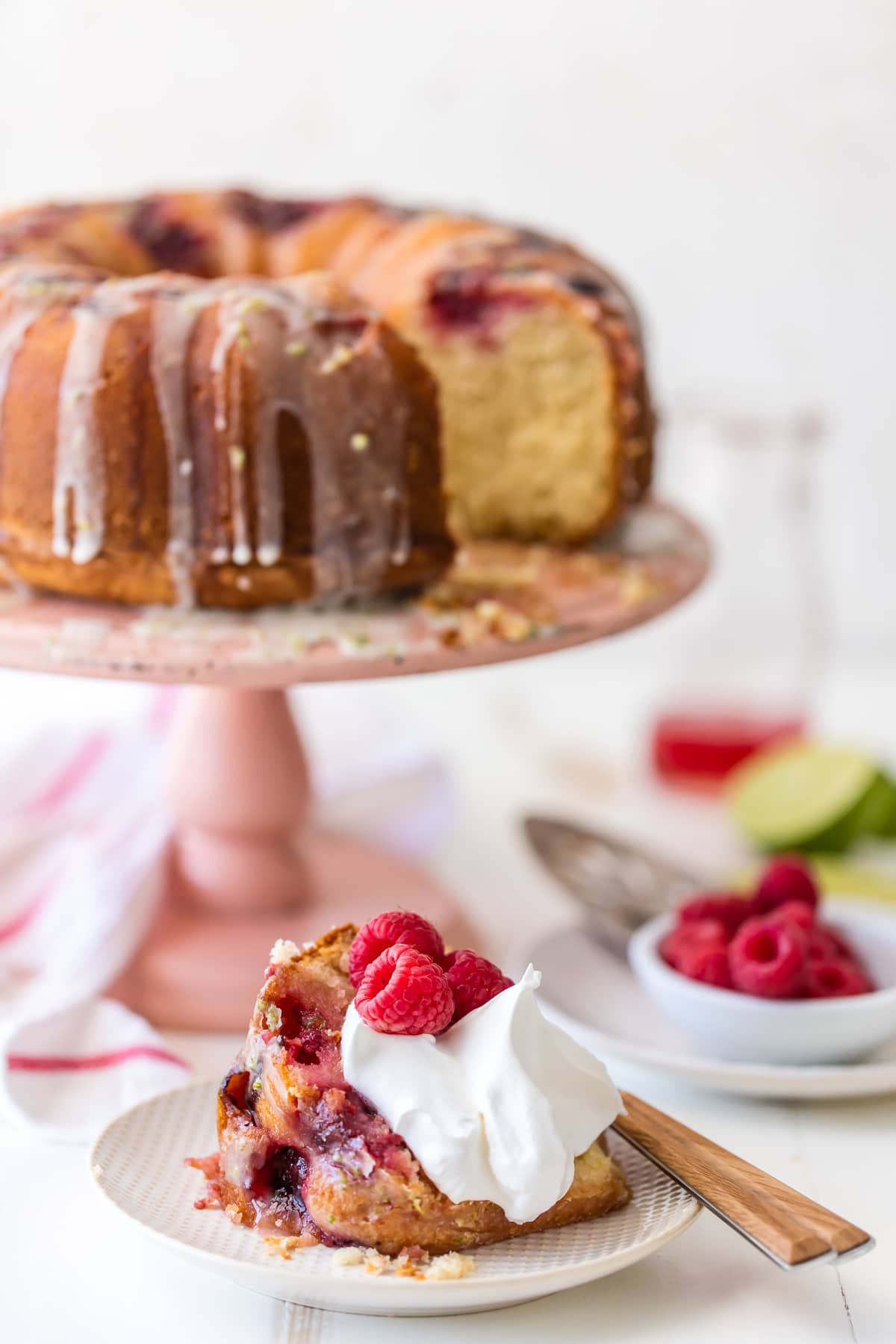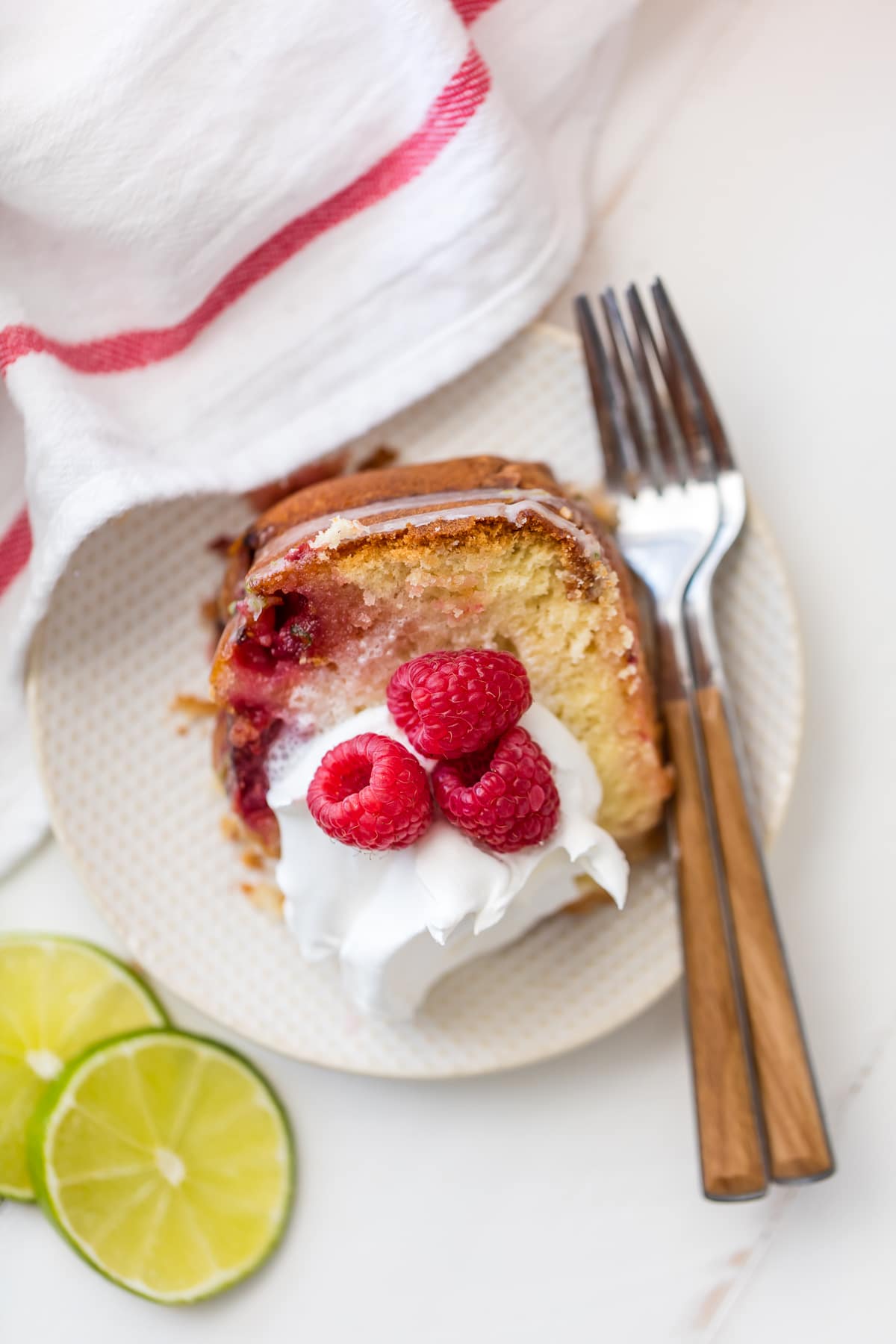 I hope you love this festive Raspberry Moscow Mule Cake as much as we do. I hope it makes you proud to bake it from scratch. I loved making this raspberry cake without a box, and I hope you love it as much as I do. It's the perfect dessert!
See the recipe card below for details on how to make this Moscow Mule Raspberry Cake. Enjoy!
If you like this raspberry cake recipe, try these other great cake recipes too: