Rock Candy is such a fun treat to make and eat for holidays, parties, or any fun occasion. Learn how to make rock candy at home for something special to share with the family. I chose to make raspberry-flavored blue rock candy, but you can make any color or flavor you like with this quick-and-easy rock candy recipe!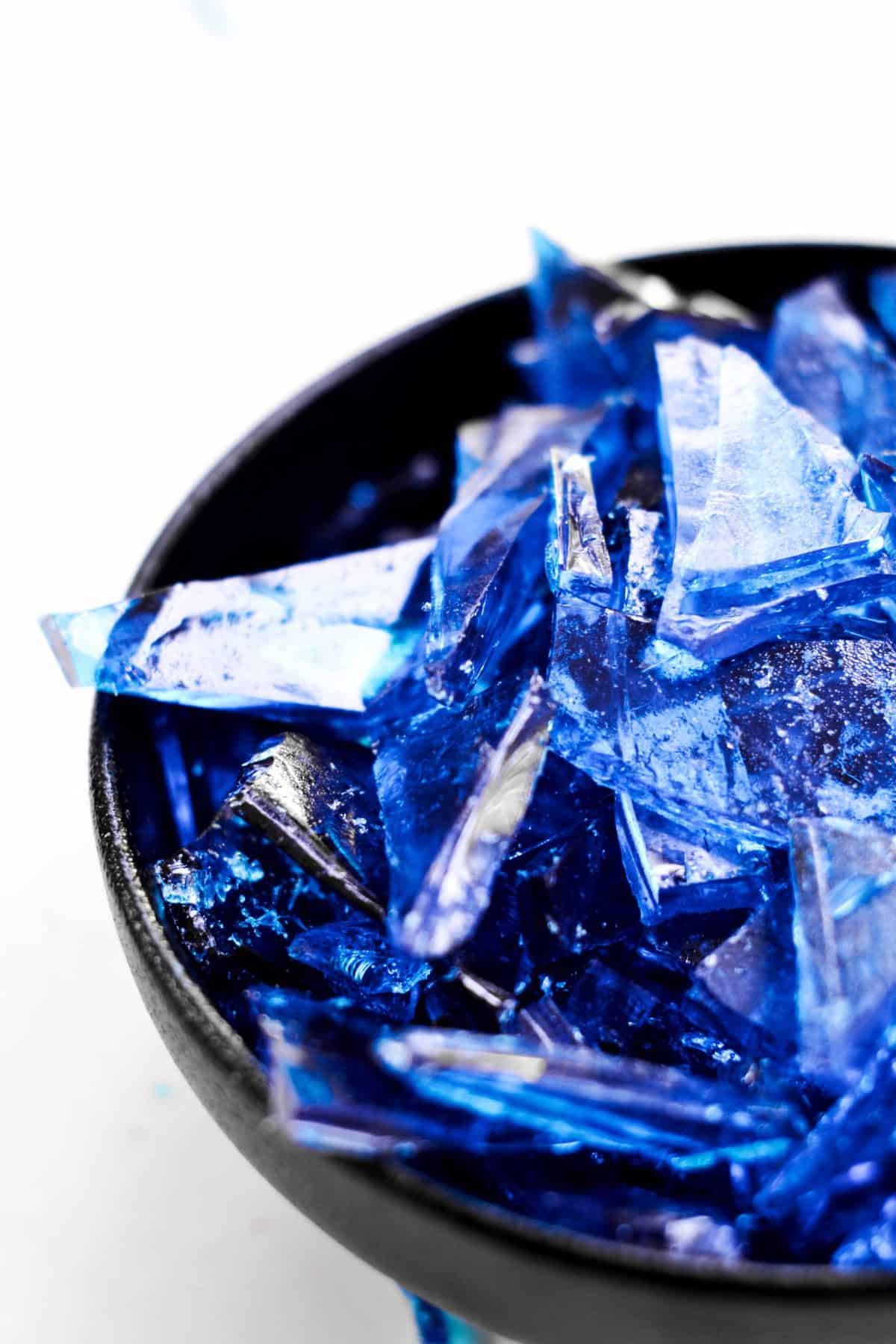 What's in this Rock Candy Recipe?
This easy recipe shows you how to make rock candy sheets in about an hour. It's a fast way to make it, and you can make any color or flavor with this method.
Water: Helps to dissolve the sugar into solution.
Light Corn Syrup: Helps prevent sugar crystallization. It contains glucose, which interferes with the formation of large sugar crystals, resulting in smoother and smaller sugar crystals that are characteristic of rock candy.
Granulated Sugar: This is the main ingredient that will form the candy. As the sugar solution cools and evaporates, the sugar molecules come together and form crystals.
Flavoring Extract: I used raspberry, but you can use just about any flavor!
Food Coloring: I used blue, but feel free to choose any color or leave your candy plain.
Pro Tip: I had a reader comment that a great way to keep them from sticking is shaking them in powdered sugar before sealing them in an airtight container. Genius!
Variations on Rock Candy
You can choose any color and flavor combination you like! Try green candy for St. Patty's Day (with lime or sour flavor), orange and black for Halloween, or red with strawberry flavor for Valentine's Day. The possibilities are endless!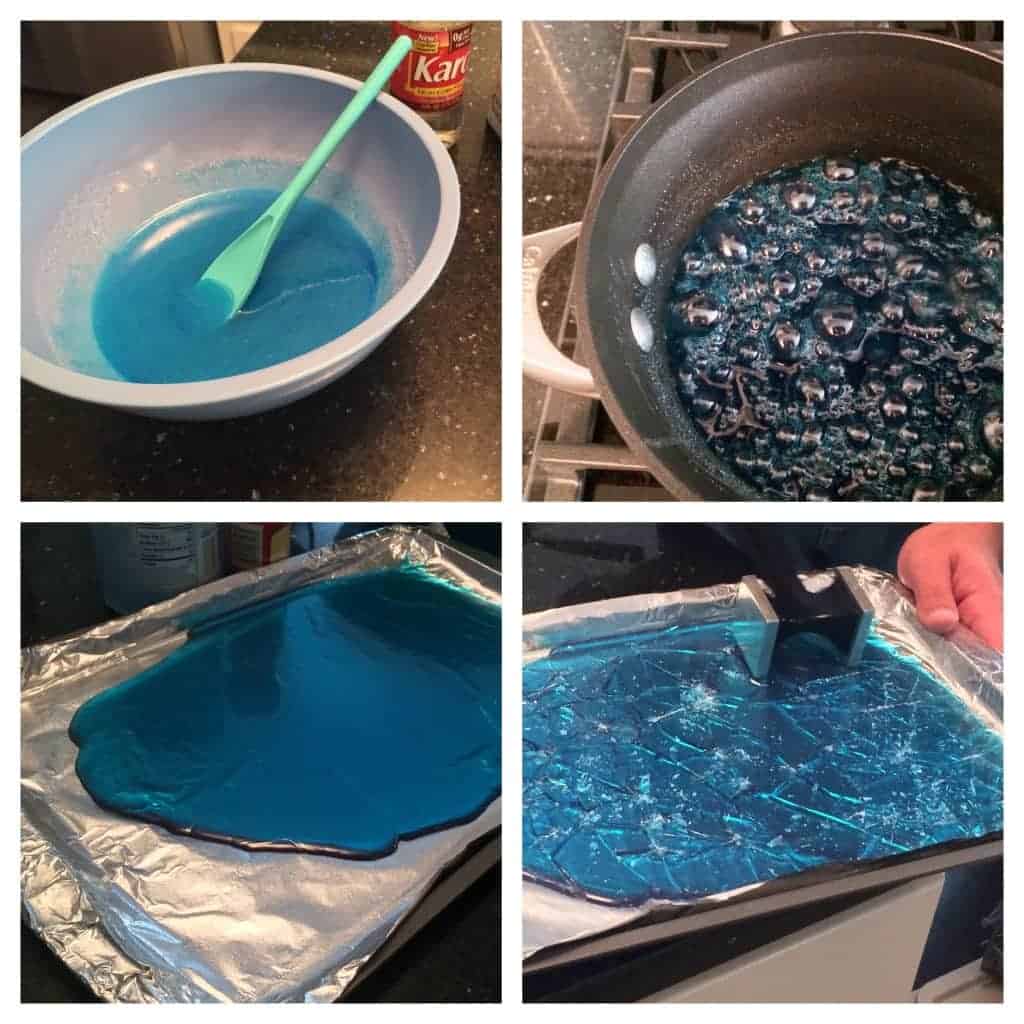 What's the difference between rock sugar and rock candy?
Rock sugar is a type of sugar that is produced in the form of irregular lumps and is slightly less sweet than regular sugar. Rock candy, on the other hand, is created by crystallizing sugar into a hard candy.
How long does it take to make rock candy?
With this method, making rock candy takes only 20 minutes, plus cooling time (usually 30-45 minutes for it to harden).
Does brown sugar work for rock candy?
Yes, brown sugar will work, but be aware that it will give your candy a brownish hue that may be more difficult to color. It could also lead to a slightly bitter flavor if overcooked.
What can I use to color rock candy?
You can use regular water-based or gel food coloring.
Does temperature matter when making rock candy?
Yes! Temperature is super important! You'll need to bring your sugar to the hard crack stage, which is 300°F; otherwise, it will not harden.
Why is my rock candy not hardening?
If your candy doesn't harden, even after sitting for a long time (it should only take 45 minutes, not much longer), it might be that your liquid never got hot enough. It's important that the temperature reaches 300°F while cooking the syrup. And the best way to make sure it gets hot enough is to use a candy thermometer to check. This is not the time for guessing!
How do you break up hard candy sheets?
To turn the sheet of candy into small pieces, it's easiest to use a metal mallet (like a meat tenderizer). Just hit the sheet with it until it breaks into pieces. If you want to make it look more like rock candy, place those pieces into a bag, and use a rolling pin to crush them up even smaller.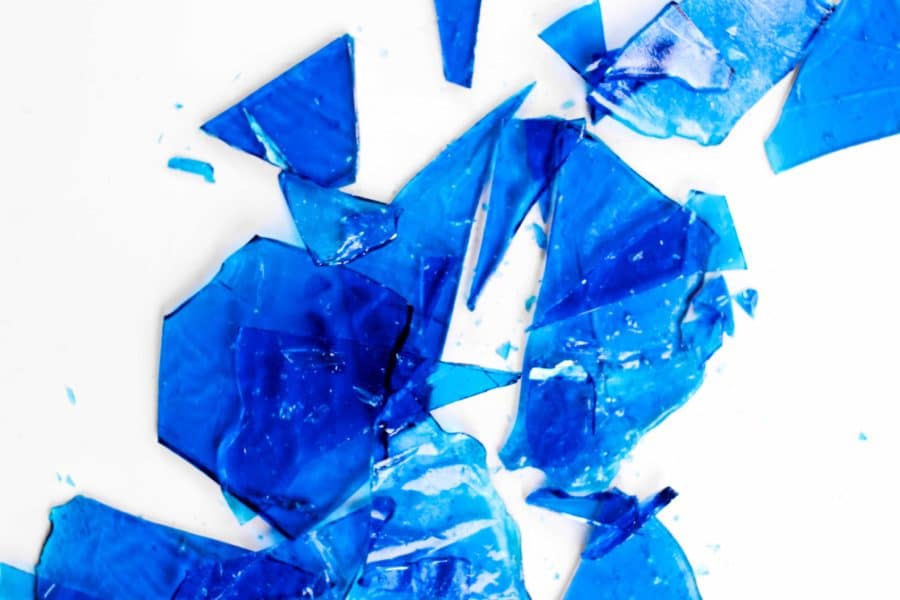 How to Store
Place the candy pieces into a resealable bag, pour in some powdered sugar, and shake it up to coat the candy. Do this before storing, and they won't stick!
I recommend storing this candy at room temperature, ideally in a pantry or cupboard where it is slightly cooler. In these conditions, it will keep well for up to 1 month!
Serving Suggestions
Serve this tasty candy with a fun and colorful drink or cocktail, like lavender lemonade, cherry limeade, blue margaritas, a blue Hawaiian, or a cotton candy martini!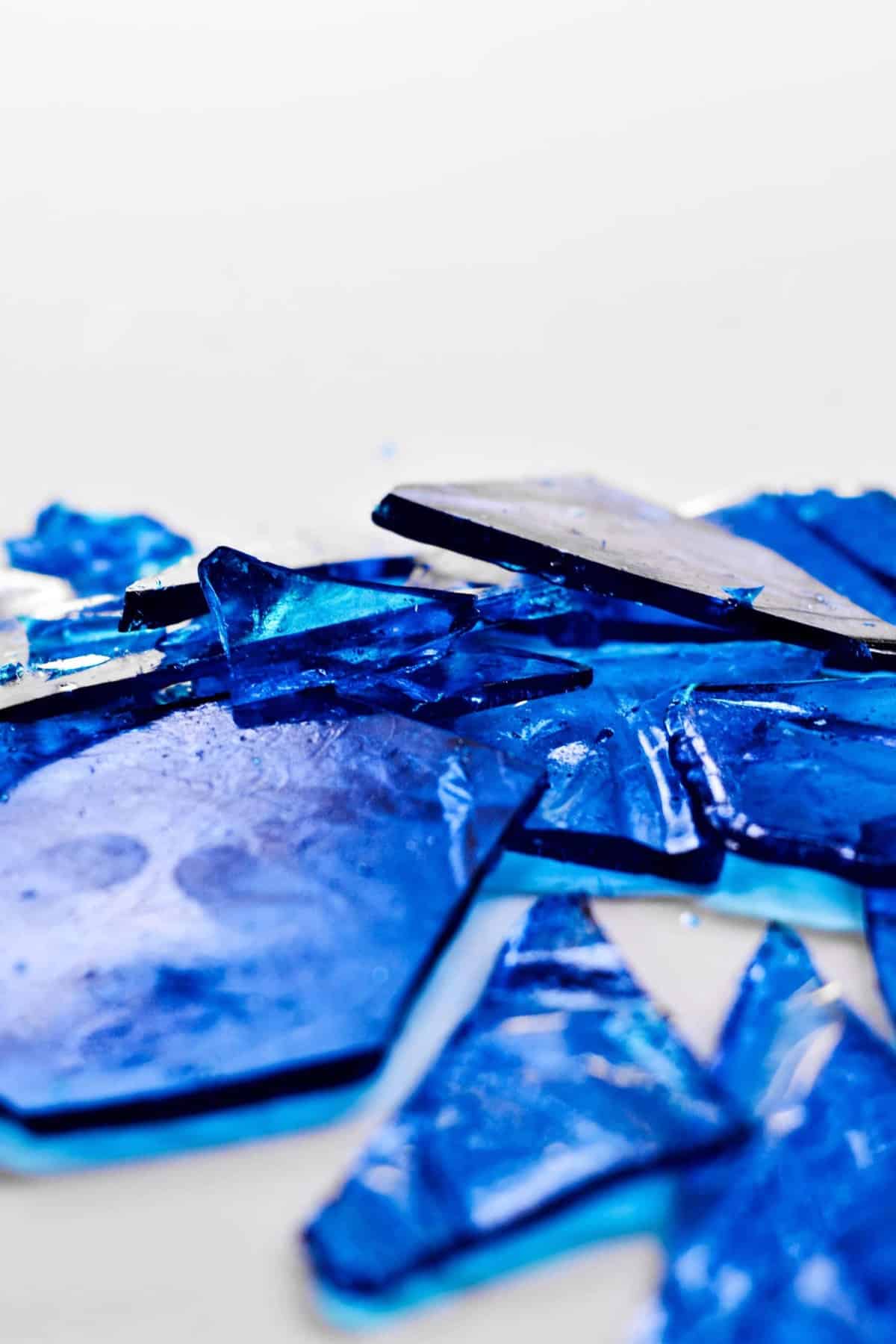 5-Star Review
"Just made this! And it is awesome and so easy! I will actually use this rock candy as the gems in my geode cake later this week! I used lemon extract in mine and it is delicious! Thank you!!" – Lauren
More Candy Recipes We Love