Buckeye candy is such an easy recipe, made with a handful of pantry staple ingredients. These no bake sweets are made with peanut butter and chocolate and are great for the holiday season and for gift giving.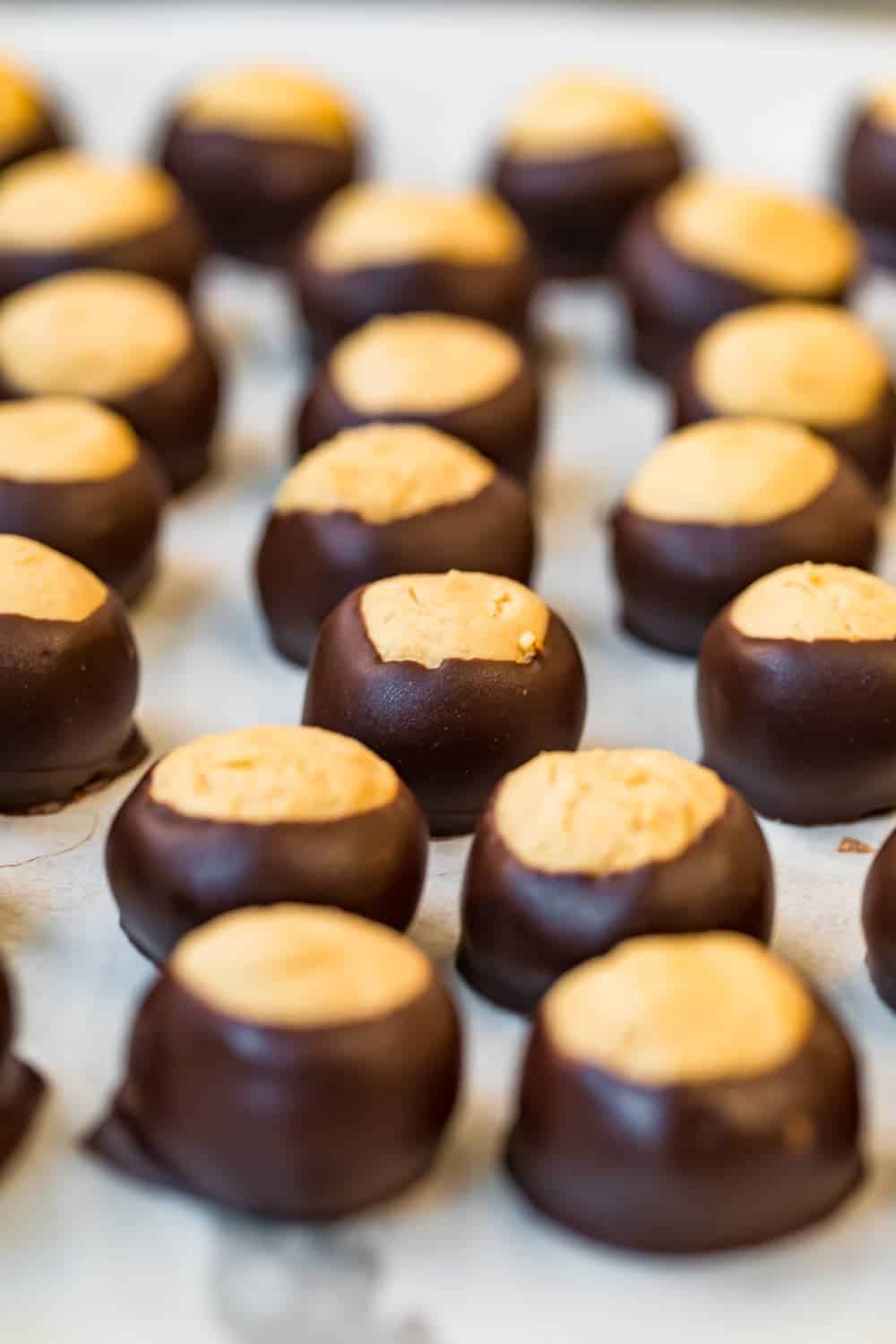 Buckeye candy is such and easy homemade treat that everyone loves! I love making a big batch and giving some away as gifts to friends and family across the holidays!
It's the perfect treat to make for Valentine's Day, Christmas, Easter, or any occasion.
How to Make This Buckeye Candy Recipe
In an electric mixer, combine the cream powdered sugar, peanut butter, butter, vanilla and salt. Shape into small balls and refrigerate them until they are firm.
Once the dough is chilled, melt the chocolate and shortening in a microwave or bain-marie.
Insert a toothpick into each peanut butter ball and dip into the melted chocolate. Place the balls on to a baking sheet lined with parchment and refrigerate until firm.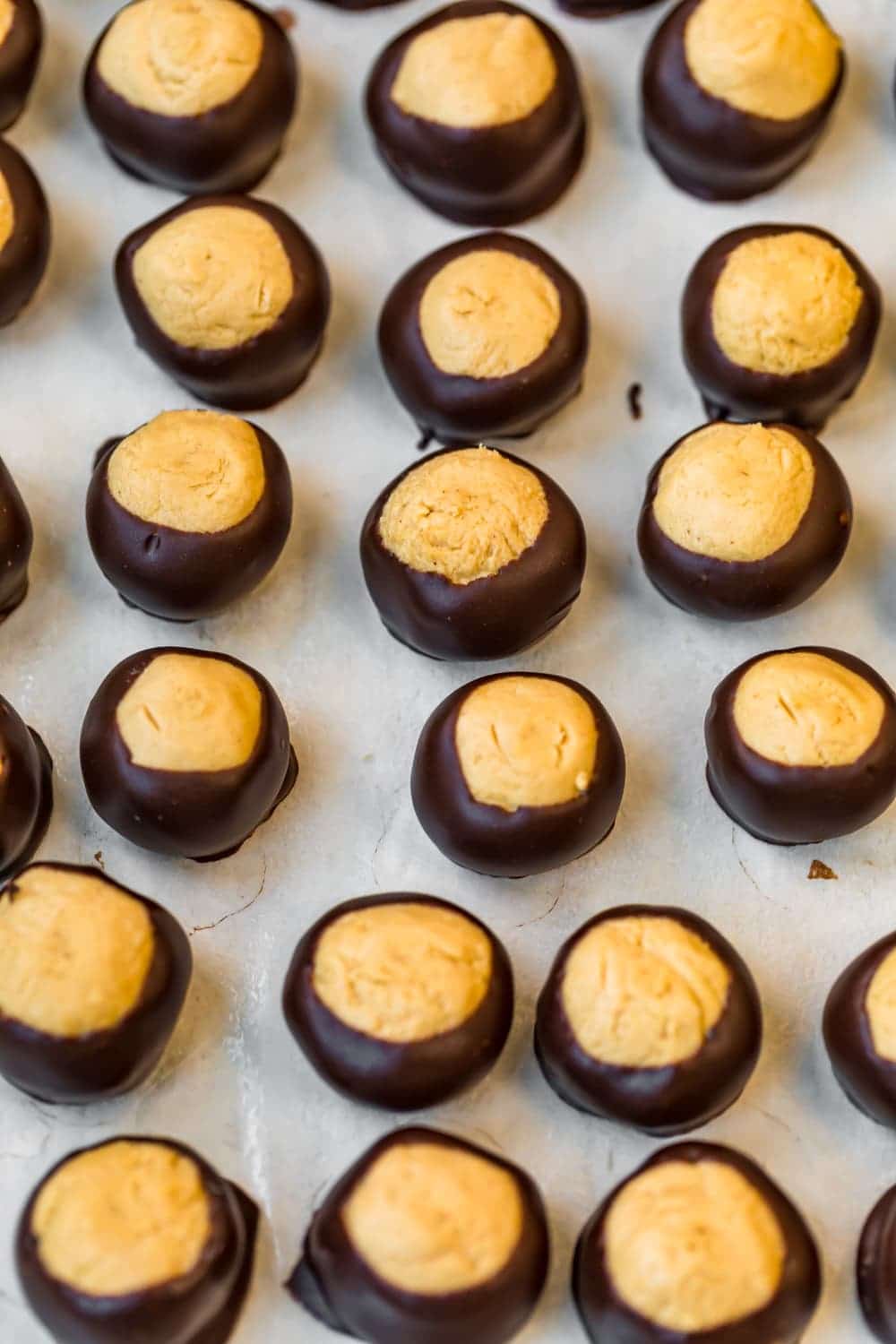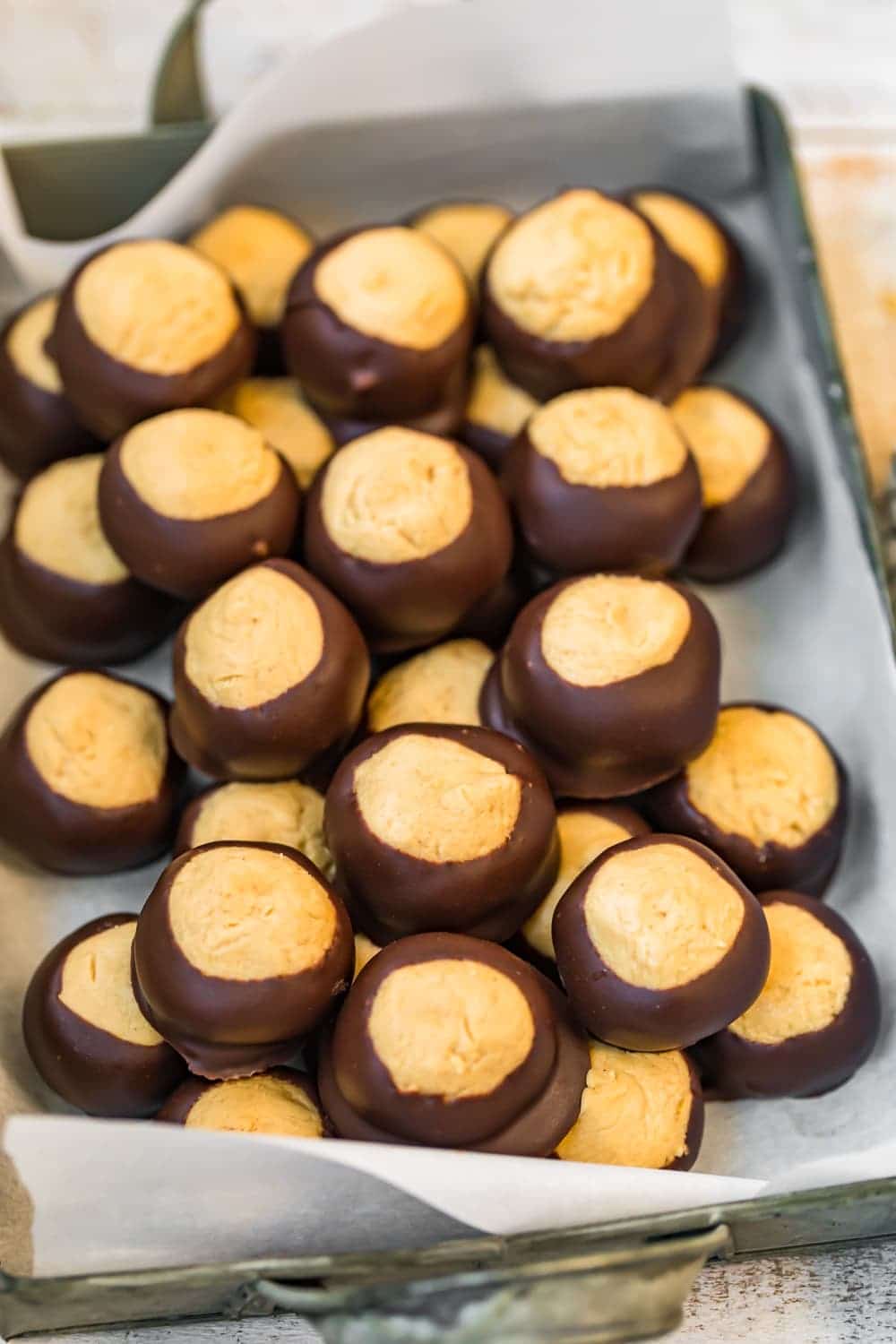 What are buckeyes?
Buckeye candy is essentially peanut butter balls that are dipped in chocolate. They are sweet and creamy with a hint of saltiness. I love that they are no bake and come together so quickly and easily. If you're a fan of buckeye's, you'll for sure love my Chocolate Peanut Butter Lava Cakes!
How long do buckeyes last?
Once you have made the buckeye candy, transfer them to an airtight container and they will keep for up to two weeks. Their long shelf life makes them great to gift. I like to pop some in a small cellophane bag and tie with a ribbon and a name tag. Perfect for hostess gifts or for neighbours and teachers.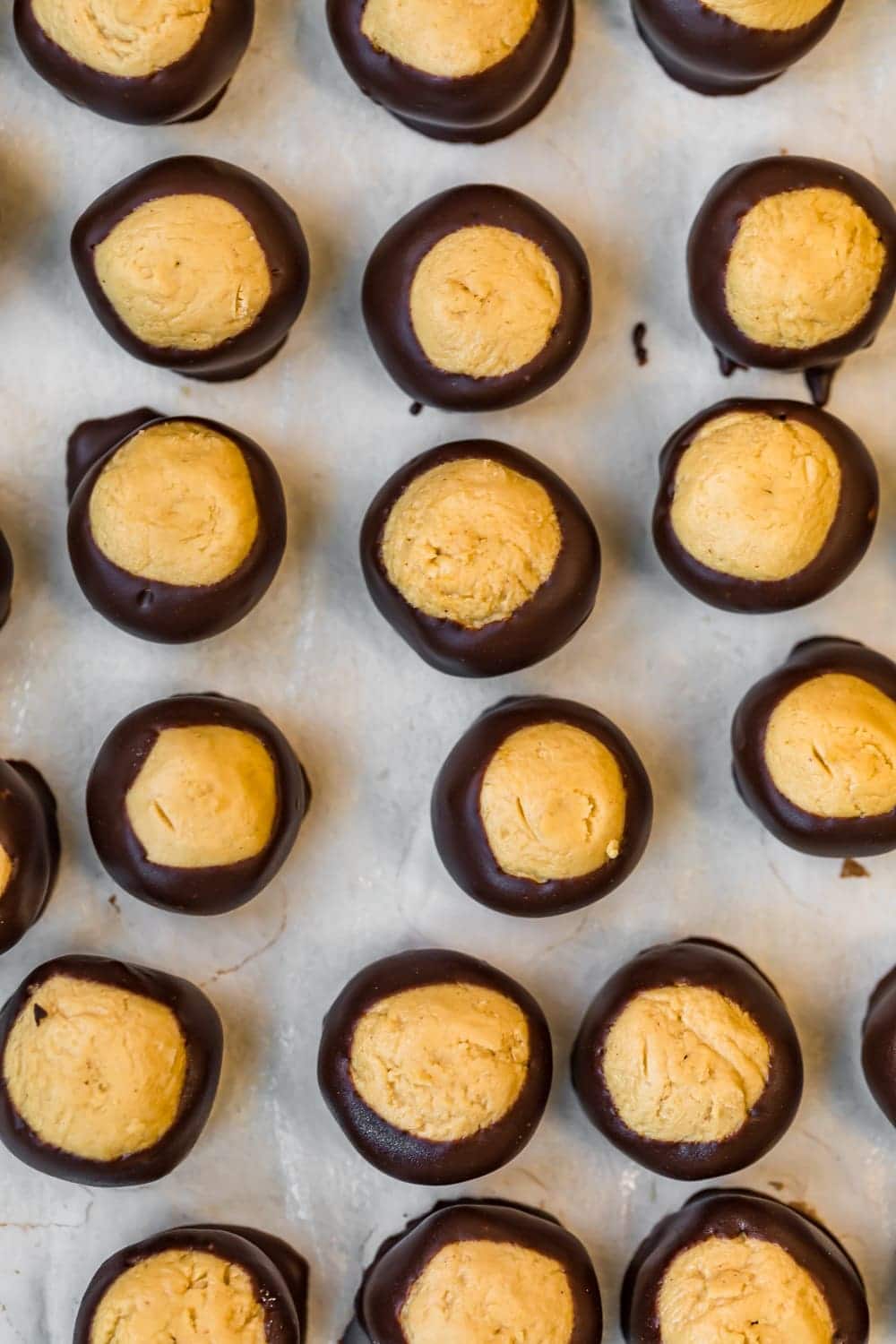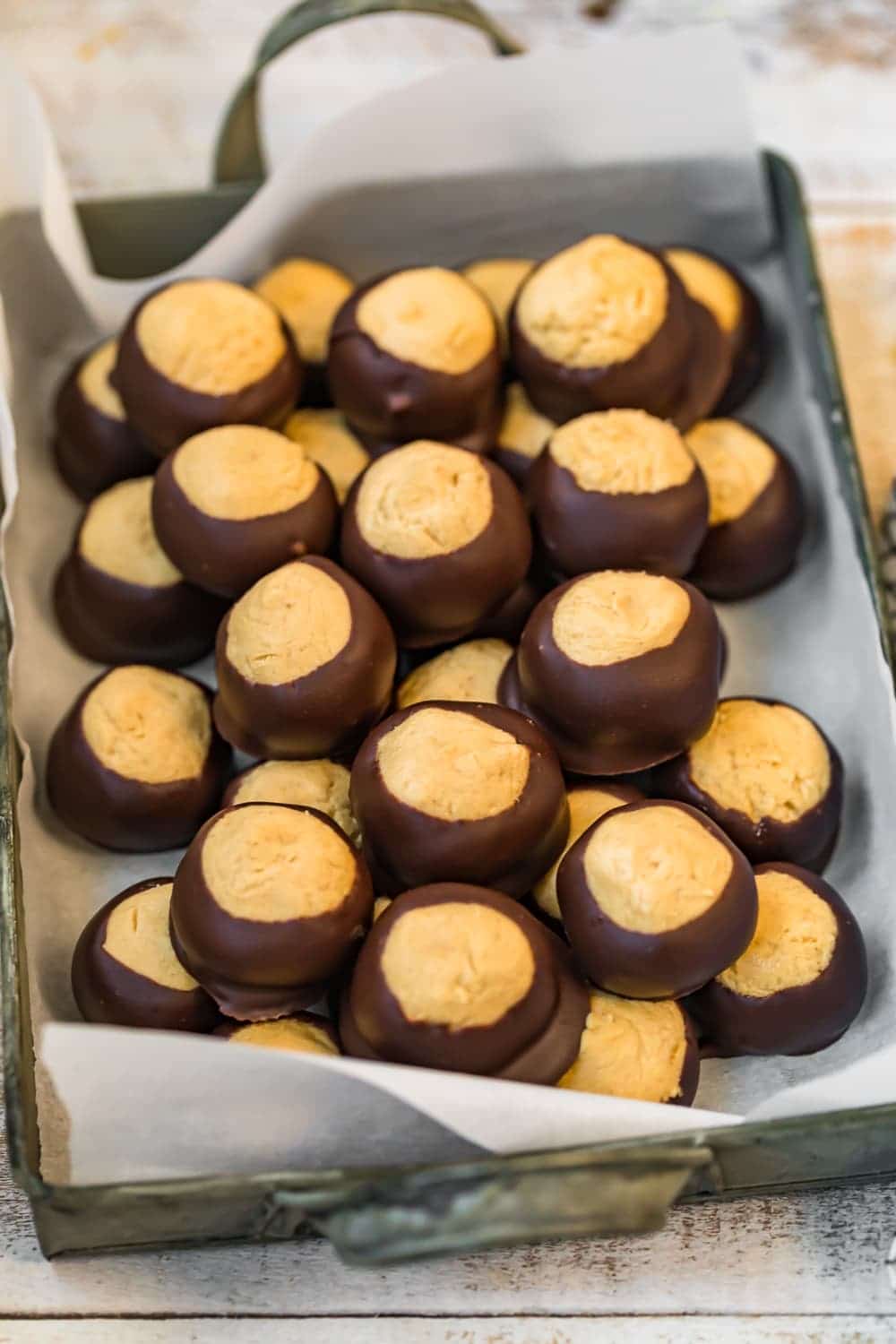 Can buckeye candy be frozen?
Buckeyes freeze really well! Simply store them in an airtight container in the freezer and thaw them in the fridge the night before you want to serve them.
What do you need to make Buckeye Candy?
These candies are made with just a handful of simple ingredients. You will need:
Powdered sugar
Creamy peanut butter: Use smooth peanut butter, and natural doesn't work as well.
Butter
Vanilla extract: Use pure over imitation if you can.
Salt
Semi-sweet chocolate chips
Shortening or oil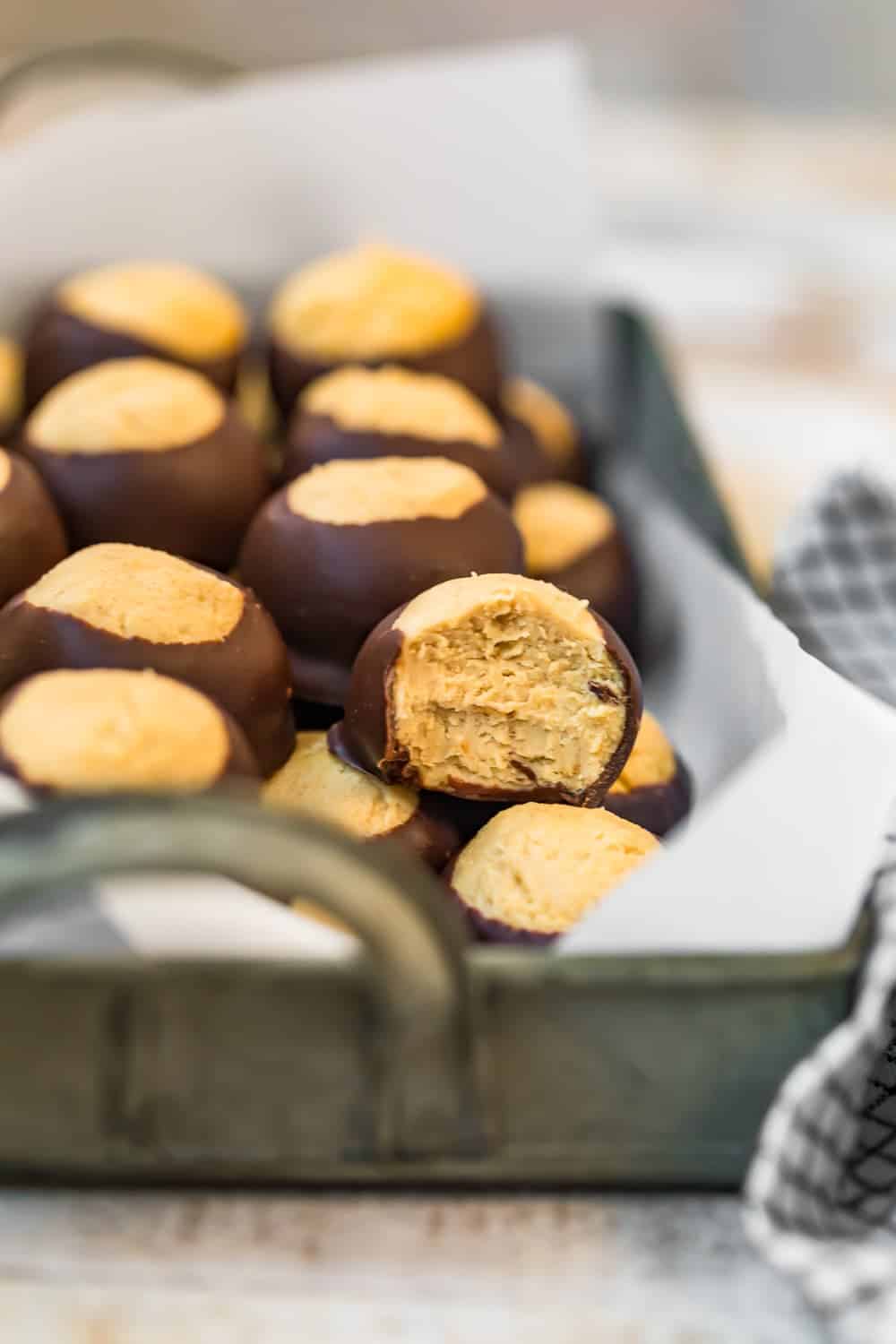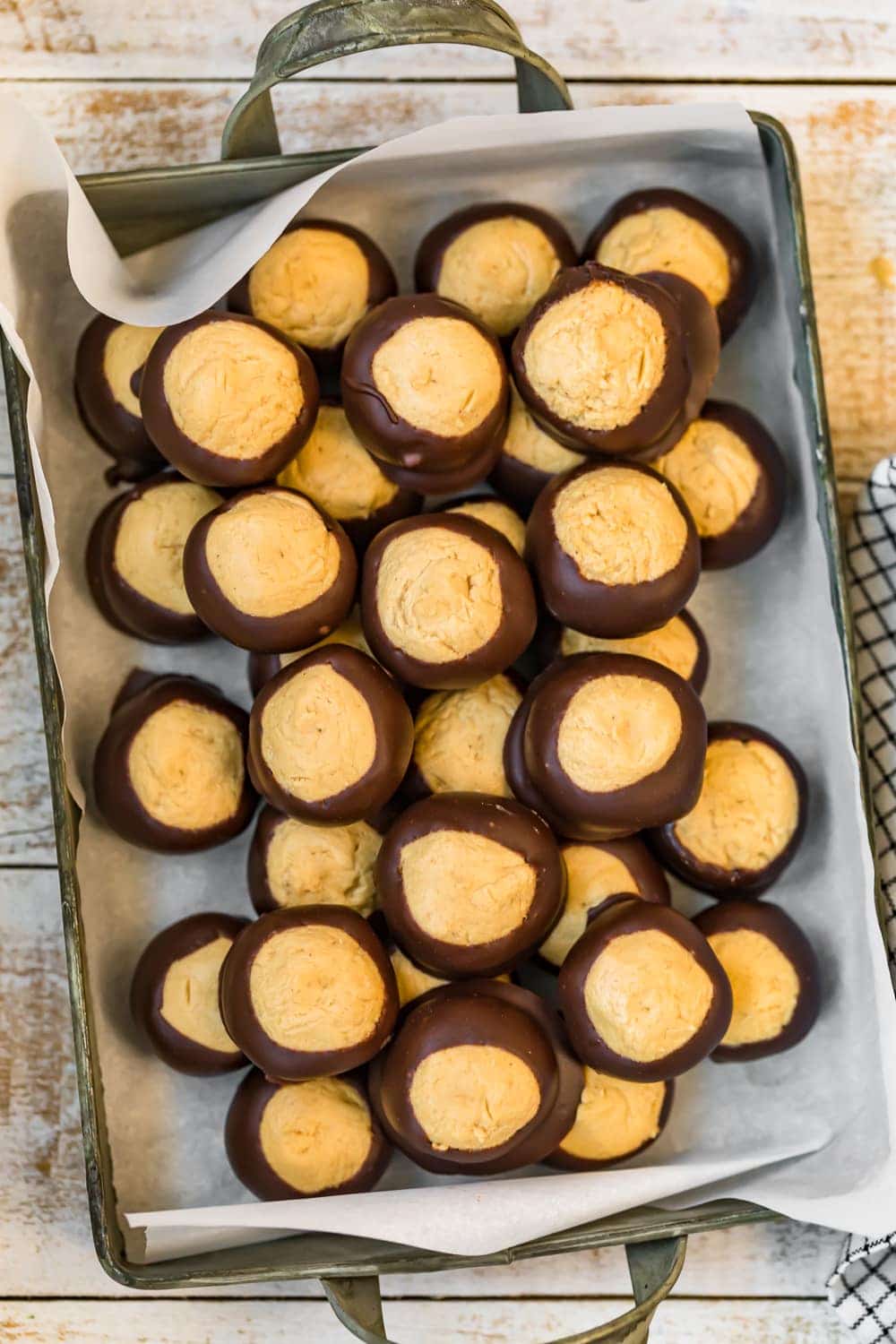 Top Tips For Making This Buckeye Candy Recipe
Allow enough time for the peanut butter balls to chill and firm, it will take about 1 hour.
If you don't have a microwave, you can melt the chocolate on the stovetop in a bain-marie.
Place the chocolate covered buckeyes on a parchment paper lined tin for easy removal.
Keep refrigerated until ready to serve.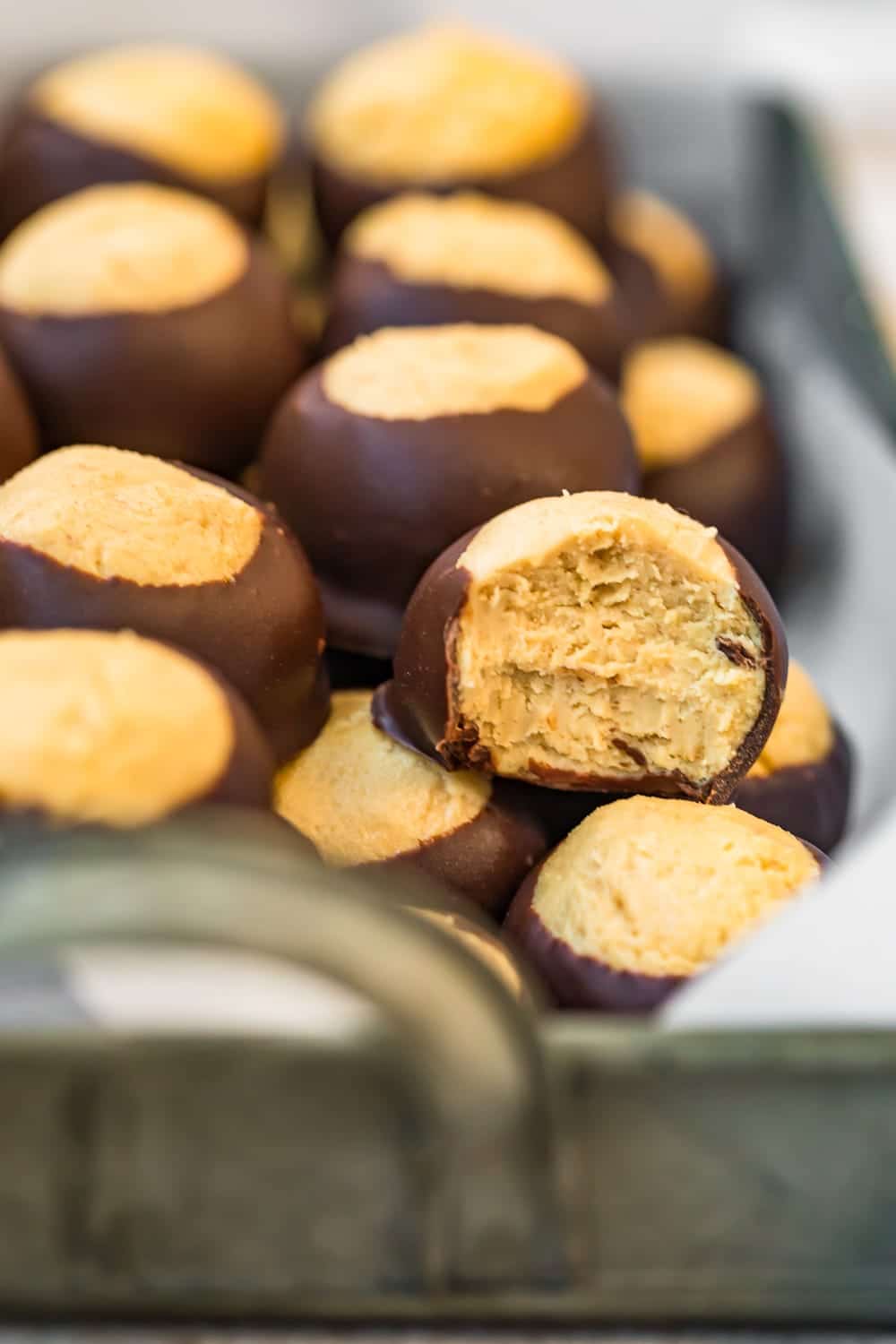 For more chocolate treats: