Baked Salsa Chicken is a delicious chicken recipe that's perfect for easy weeknight dinners or casual dinner parties. Juicy chicken breasts are oven-baked with salsa, taco seasoning, and lots of cheese. This simple yet flavorful Mexican-inspired dish bursts with bold, balanced flavors everyone loves to devour. Whether you're a busy parent looking for a quick and easy meal or a foodie looking to impress your guests, get ready to consider this recipe one of your new all-time favorites.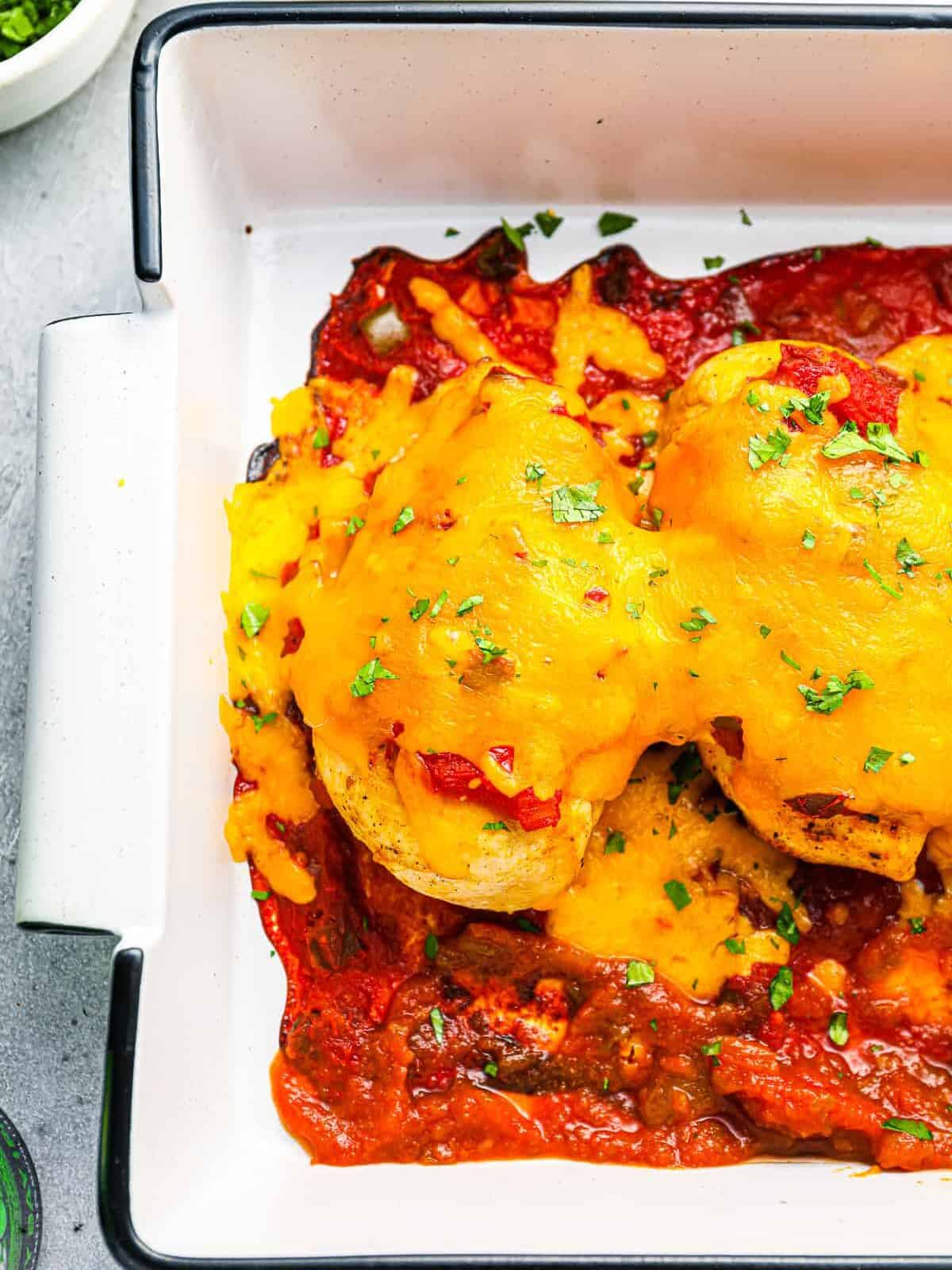 What's in Salsa Chicken?
This delicious baked salsa chicken recipe combines boneless, skinless chicken breasts, homemade salsa, simple seasonings, and your favorite shredded cheese to create a tender, juicy, and healthy dish that will be ready and on the table in about 45 minutes.
Chicken Breasts: Skinless and boneless chicken breasts are a lean source of protein and a healthy choice for any baked chicken recipe.
Taco Seasoning: With so many taco seasonings on the market, why not make your own? Click on the link to get the easy homemade recipe.
Salt & Pepper: These kitchen staples are essential to bringing out the flavor of the chicken breasts and other ingredients.
Olive Oil: Always keep good olive oil in your kitchen to add delicious, heart-healthy flavor to any dish.
Salsa: Salsa is the key ingredient in this recipe. Use your favorite brand, and go as hot or mild as you like. I recommend a chunky salsa for plenty of texture, but smooth is fine if you prefer. Try this blender salsa recipe for something quick!
Cheese: Shredded cheddar or Monterey Jack cheese are popular choices for salsa chicken.
Cilantro: Cilantro, a signature herb found in many Mexican food recipes, adds a fresh, zesty flavor to the dish. Skip if you aren't a fan!
Pro Tip: For the best melt, shred whole blocks of cheese at home.
Variations on Baked Chicken with Salsa
This oven-baked salsa chicken is a great base for endless variations. You can swap the taco seasoning for fajita seasoning for a different flavor. Experiment and try different salsas, like salsa verde, chunky salsa, black bean and corn, avocado and corn salsa, tomatillo avocado salsa, mango salsa, or pico de gallo! For more heat, mix in some green chiles or jalapeños.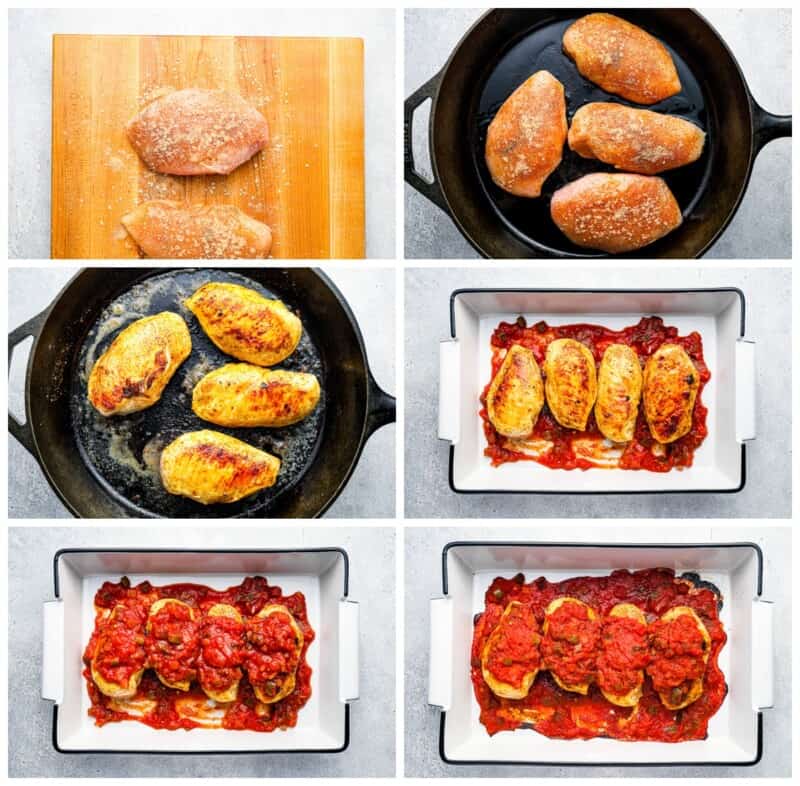 Is salsa chicken spicy?
That depends on the type of salsa you choose! For a spicier dish, choose a spicier salsa. For a milder dish, choose a milder salsa!
Can I use chicken thighs instead?
Yes, you can use 4-6 chicken thighs in place of the breasts in this recipe. They may take a bit longer to cook, though.
What kind of salsa should I use?
This is where your personal tastes and preferences really come into play. It'll all depend on what kind of flavor you are going for and how much heat you want to bring to your salsa chicken dish. You can really use any salsa you like.
Is it better to bake chicken covered or uncovered?
There is no need to cover this chicken as it bakes, but you can if you'd like to!
How do you keep chicken juicy in the oven?
To seal in the juices, bake this chicken at 375°F just until it reaches 165°F internally. Let the cooked chicken rest for at least 5 minutes before slicing it to lock in the juices.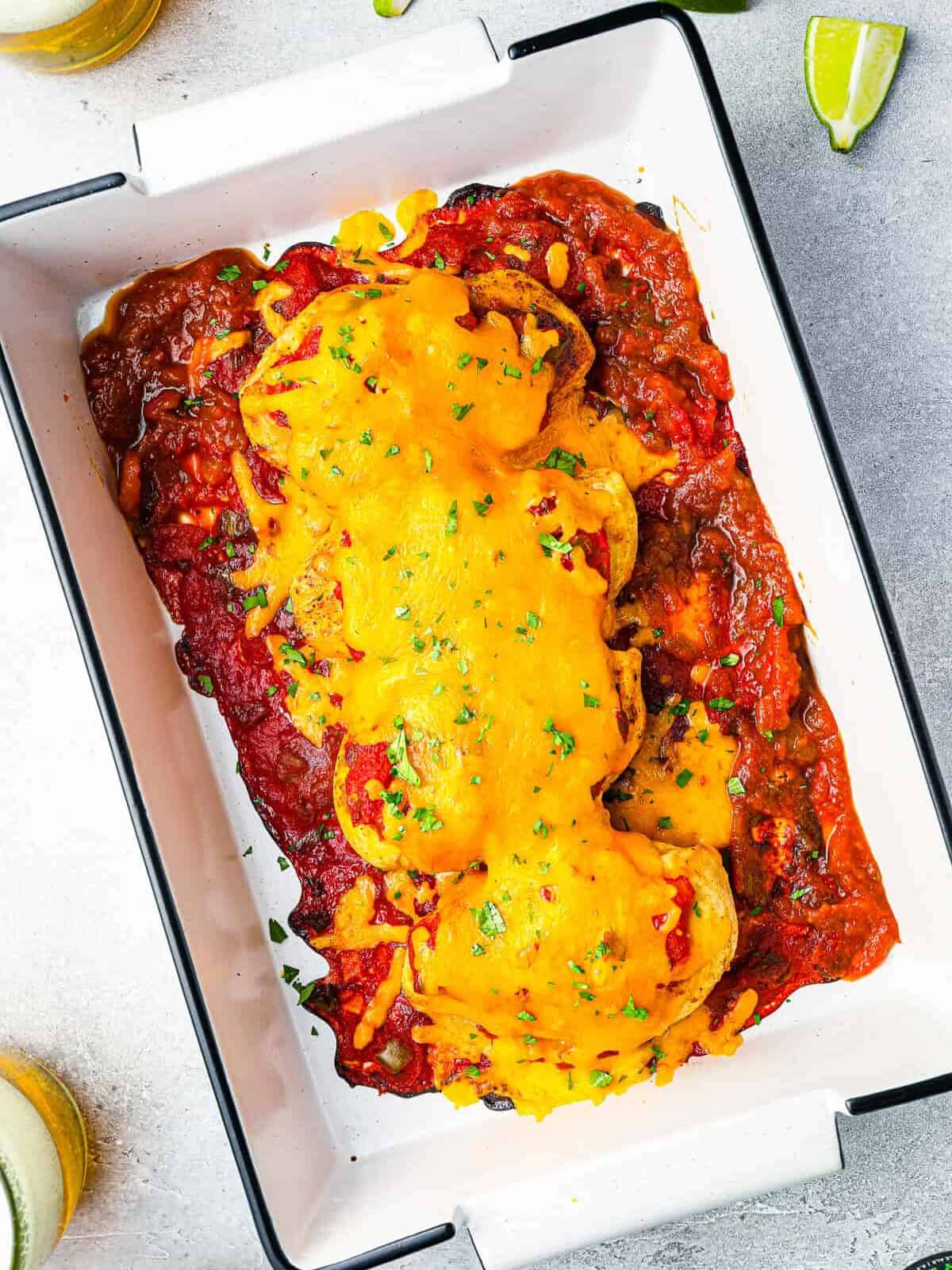 How to Store and Reheat this Salsa Chicken Bake
Store leftover baked salsa chicken in an airtight container or resealable bag for up to 3 days. Reheat in a 350°F oven for 10-15 minutes or in the microwave in 30-second bursts until warmed through.
How to Freeze Salsa Baked Chicken
Freeze baked chicken in the salsa in an airtight container or resealable bag for up to 1 month. Let thaw overnight in the refrigerator before reheating.
What to Serve with this Chicken Salsa Bake
Serve this baked salsa chicken dish with wedges of lime along with some rice and beans, Crockpot refried beans, or cilantro lime rice. Also, consider serving it with the best homemade guacamole ever, homemade tortilla chips, and some dollops of fresh and tangy sour cream.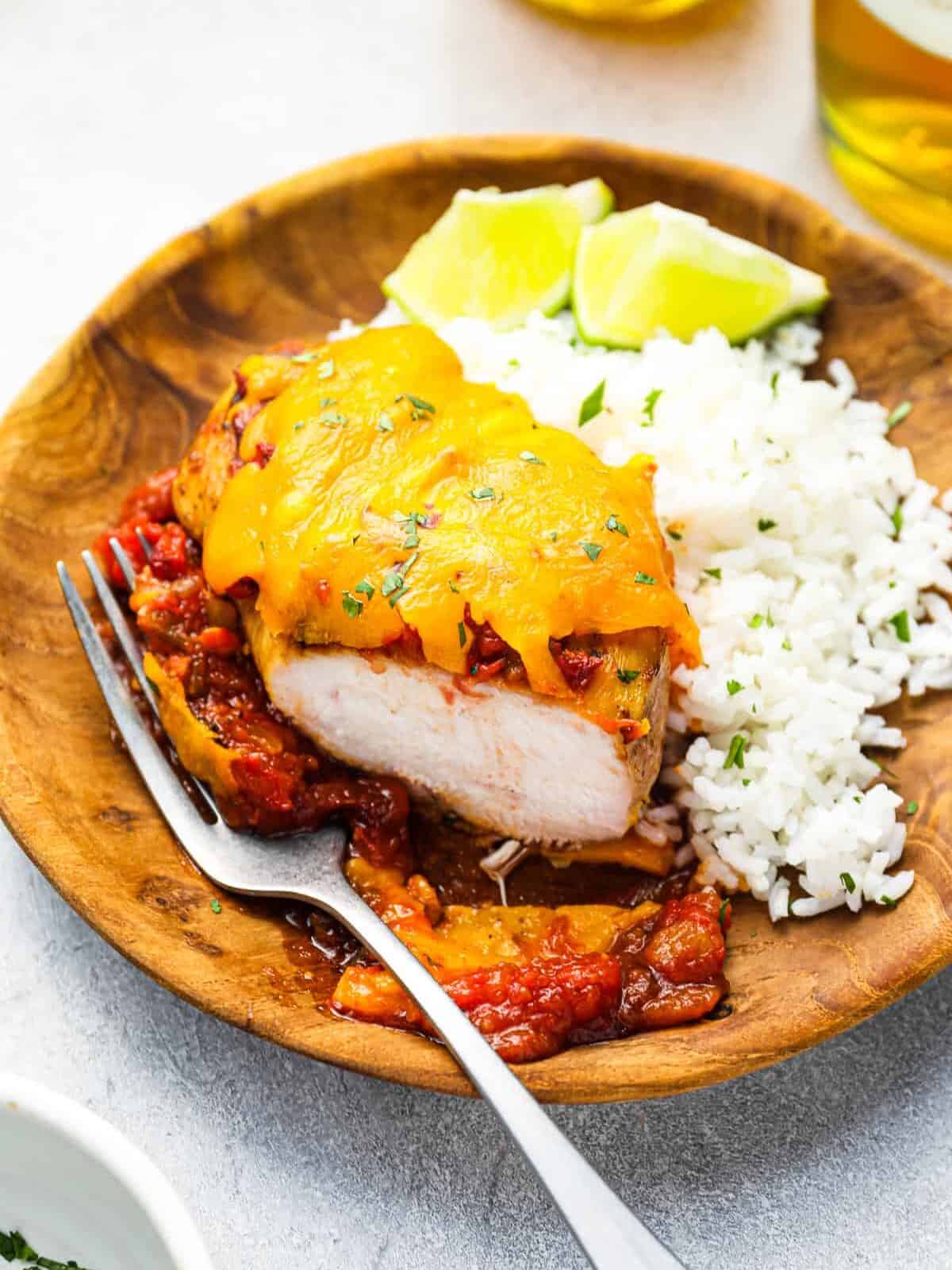 More Salsa Chicken Recipes We Love