These frosted soft sugar cookies are wonderfully chewy and melt in your mouth delicious. Easy and simple to make, you will adore this classic sugar cookie recipe.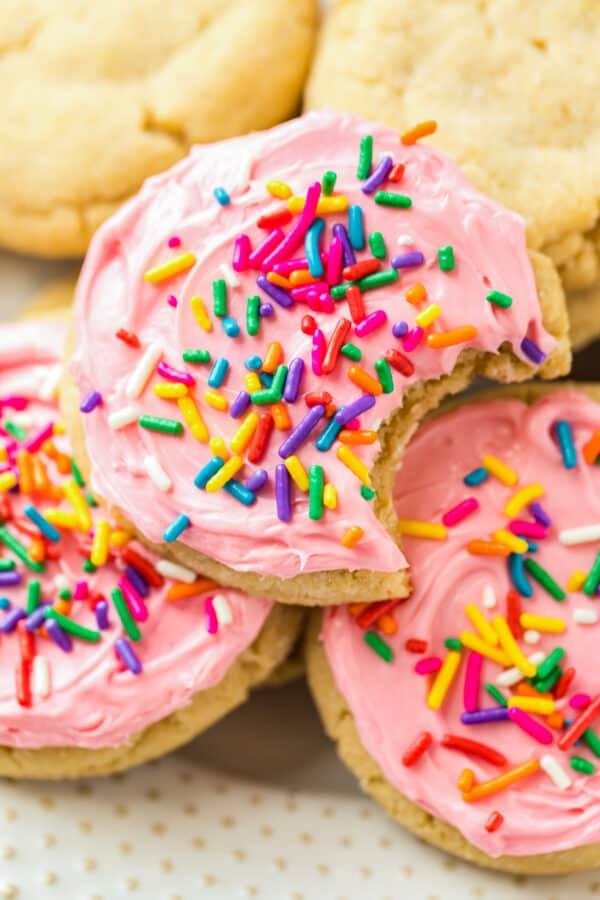 Get ready for the best sugar cookie recipe you have ever tried!
This is my go to sugar cookie and I have been making it for years! Perfectly sweet, soft and chewy, they are always a crowd pleaser!
They are delicious by themselves, but I love finishing them with some frosting and sprinkles for a real treat!
Be sure to check out my Loaded Chocolate Chip Giant Cookies, Shortbread Cookies, and Best No Bake Cookies.
Why you will love these soft sugar cookies
Easy: Simple to make with pantry staple ingredients.
Quick: These cookies are quick to make and only require 10 minutes of baking time. Perfect if you need a sweet fix in a hurry!
Soft: I adore soft cookies and these come out perfectly every single time, I know you are going to love them!
How to make soft sugar cookies
Be sure to scroll down for the full recipe!
Combine: Whisk together the dry ingredients. Cream the butter and sugars together and add the wet ingredients. Slowly add in the dry ingredients to form a dough.
Make: Roll the dough into balls and roll in sugar. Place on a baking sheet.
Bake: Bake in a pre heated oven until golden.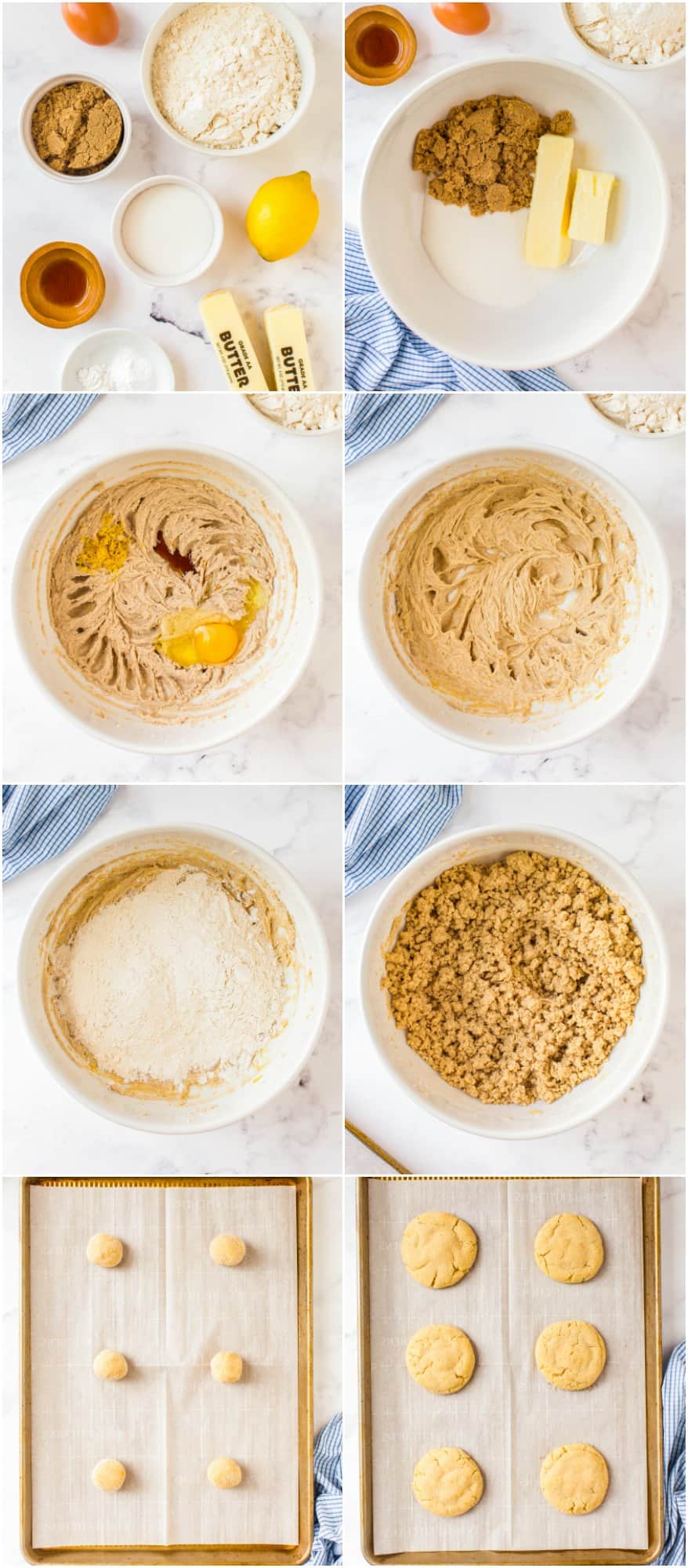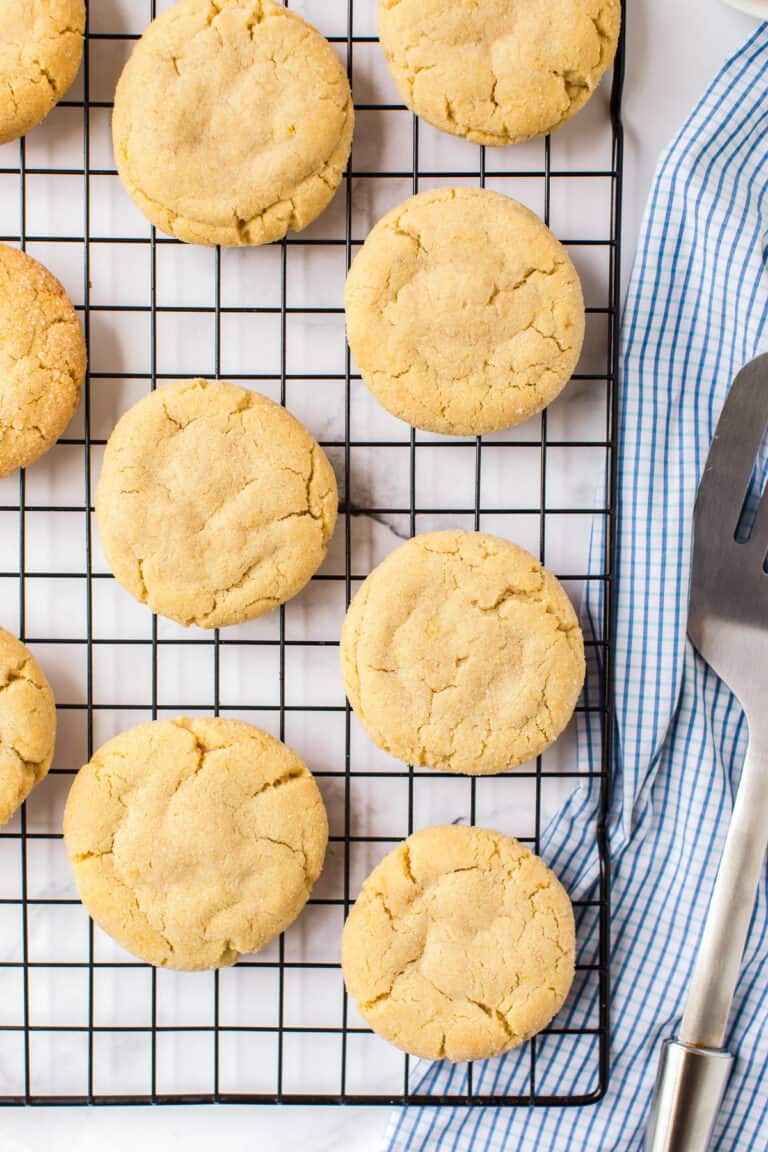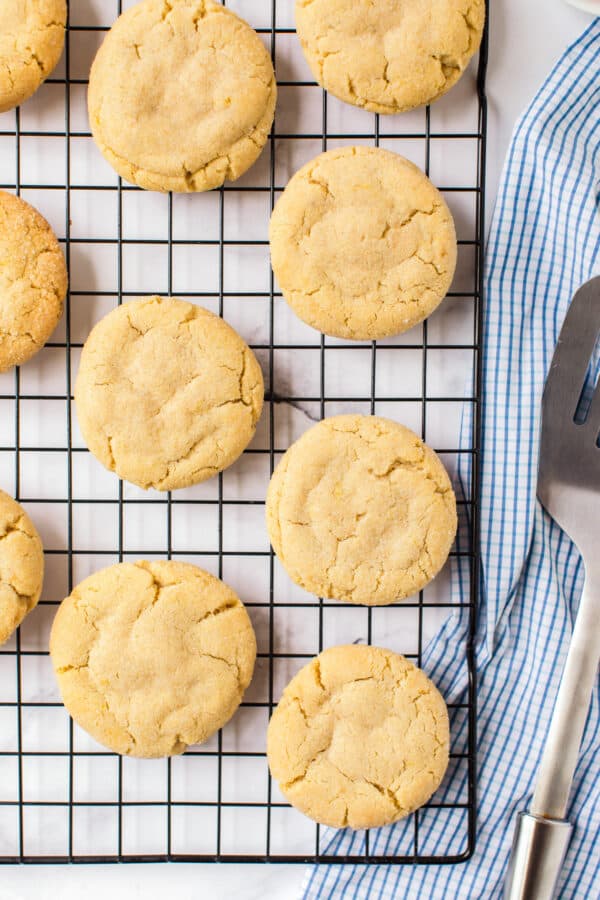 How long do they keep?
Store the cookies in an airtight container. They will keep at room temperature for 2 days and in the fridge for up to 5.
You can also freeze the cookies if they haven't been frosted. Freeze them on a baking sheet and once solid transfer them to a freezer bag or container. Thaw them at room temperature.
How do you know when the cookies are baked?
These cookies take around 8 to 10 minutes to bake, so be sure to keep your eye on them. They are ready to come out of the oven when they start to turn golden brown at the edges. The middle of the cookies will look soft with some cracks.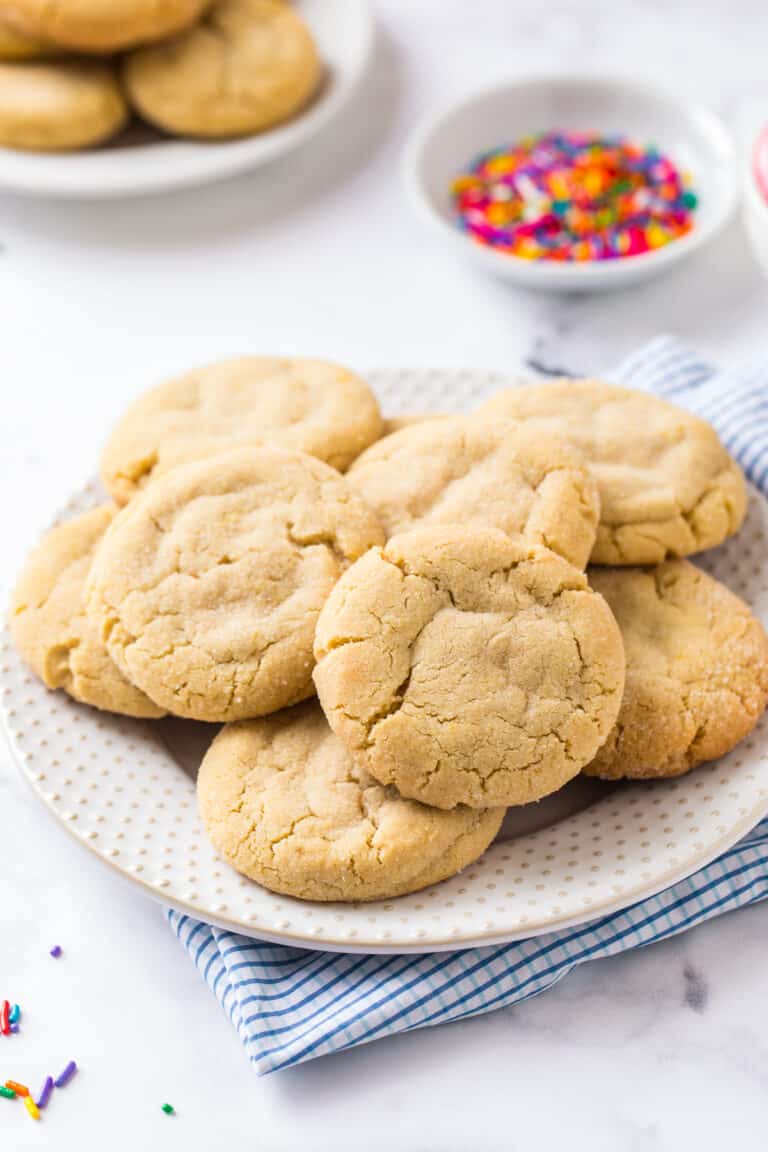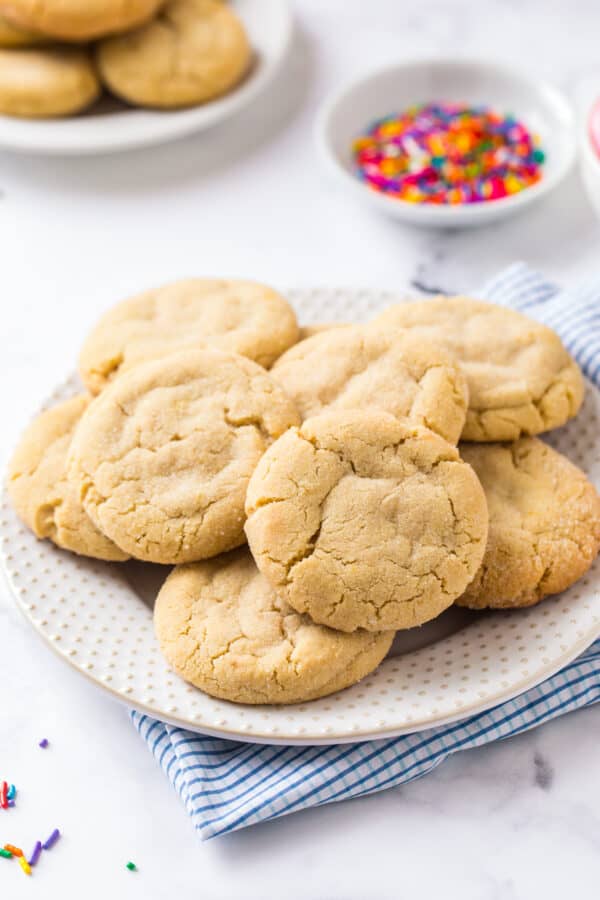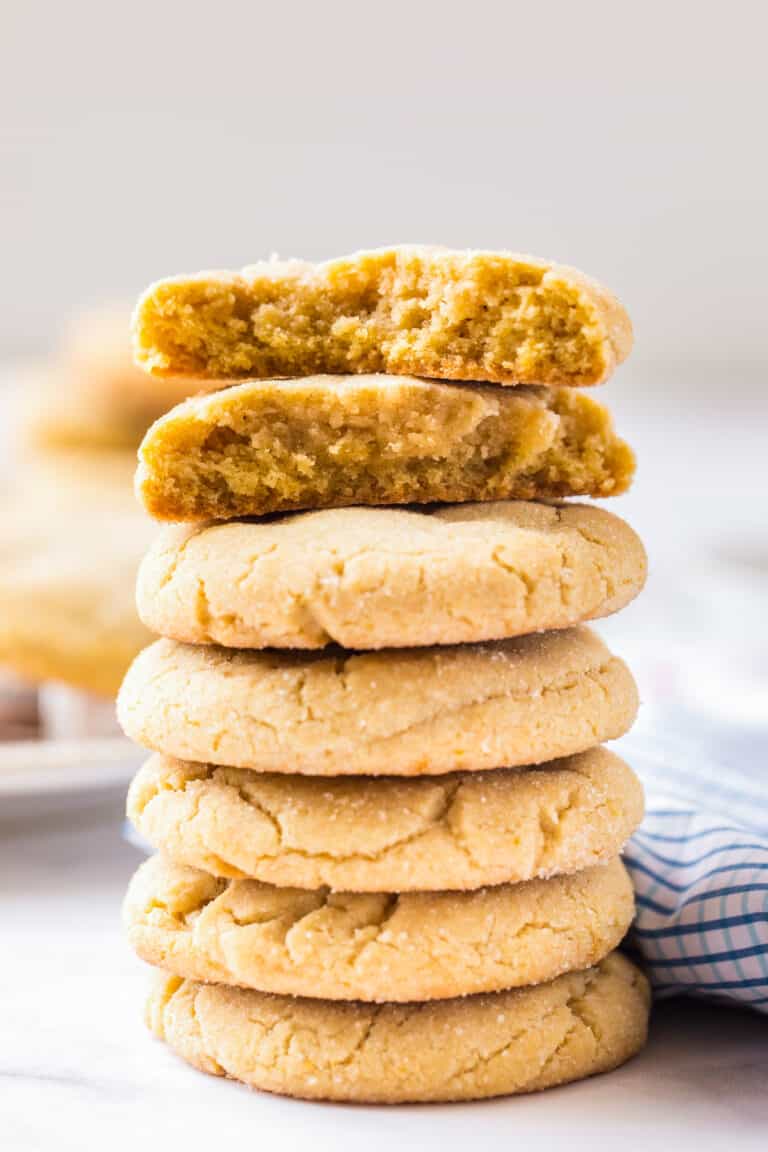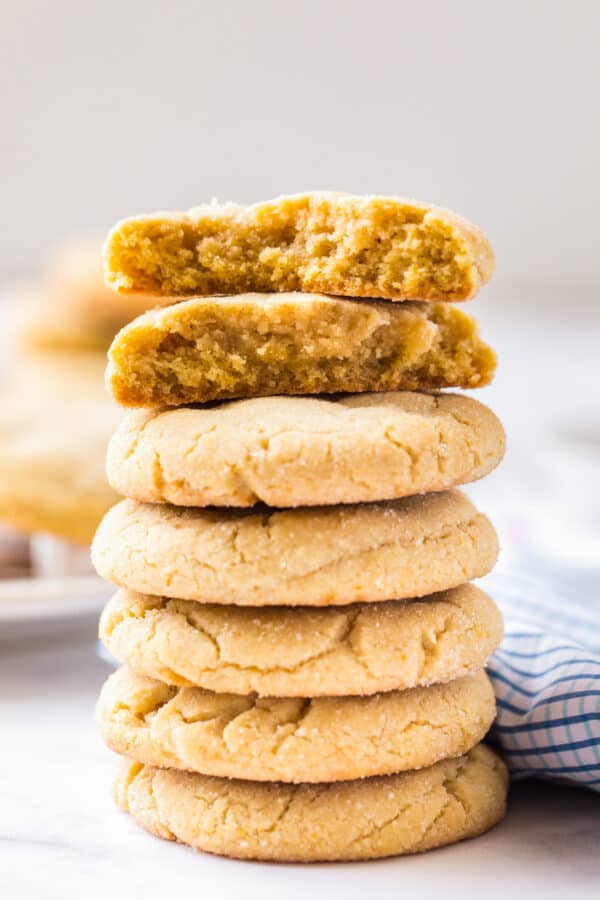 Brown sugar cookies
Brown sugar does wonderful things to cookies! The molasses in the sugar helps these cookies to get chewy and the acid in it helps them to get nice and puffy. It has more moisture and a richer flavor than white.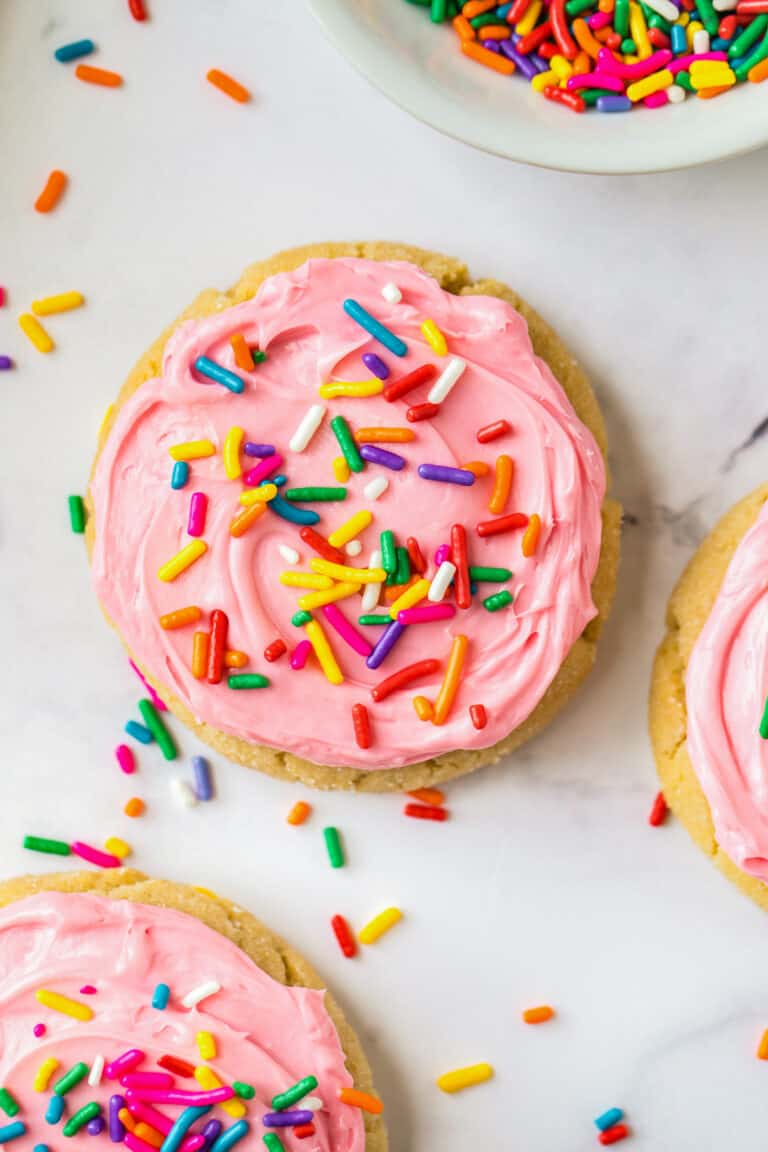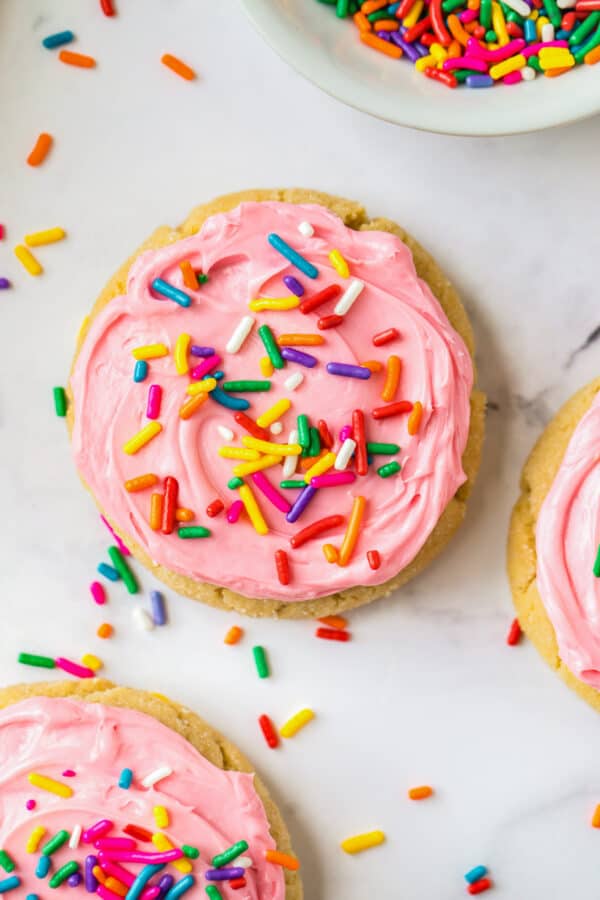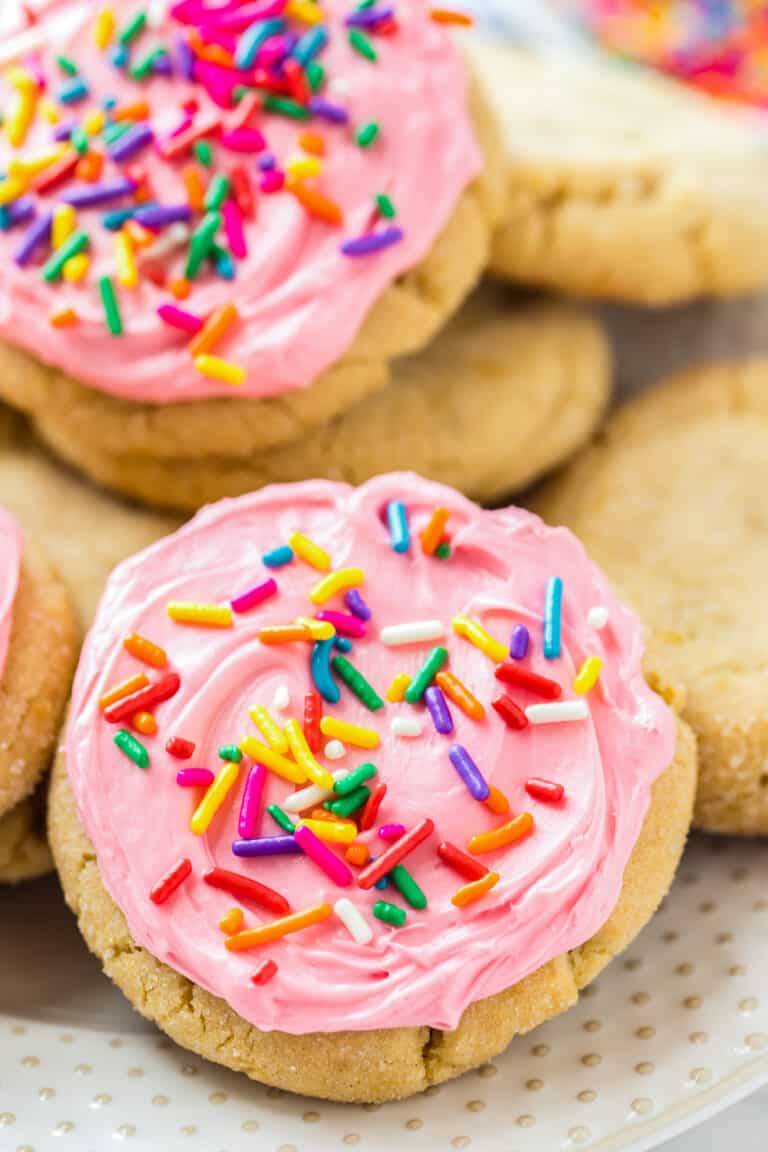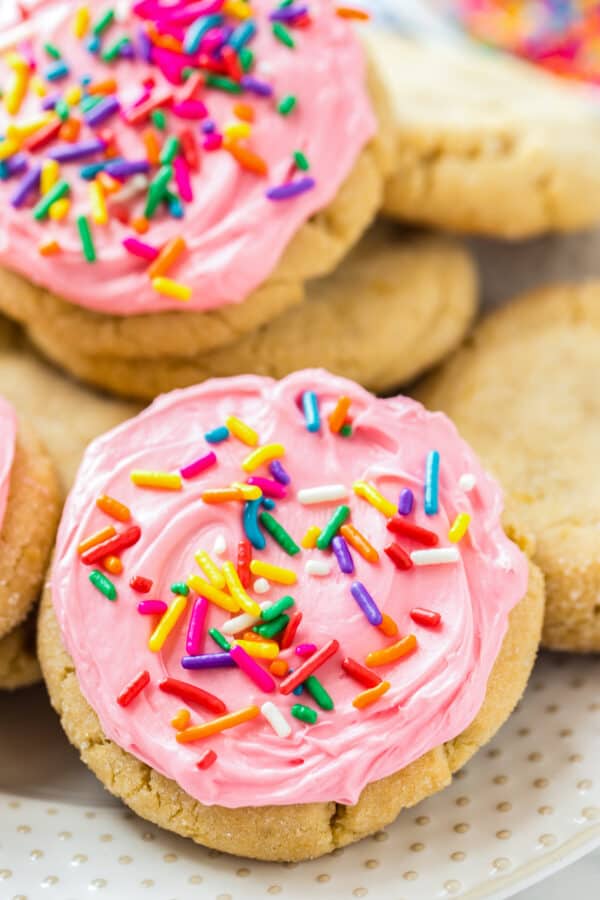 Recipe Notes and Tips
If you are frosting the cookies, let them cool completely first or it will slide right off.
These cookies bake quickly, so be sure to keep your eye on them.
Cook the cookies in a pre heated oven so that they cook evenly.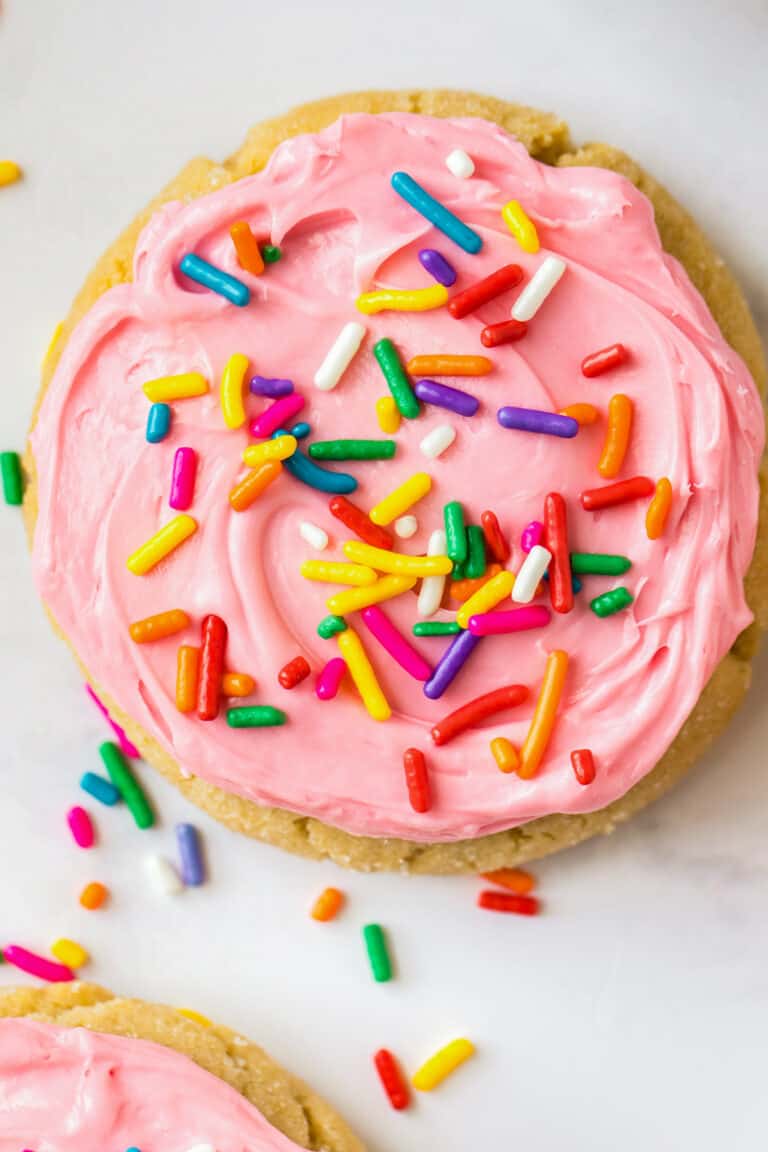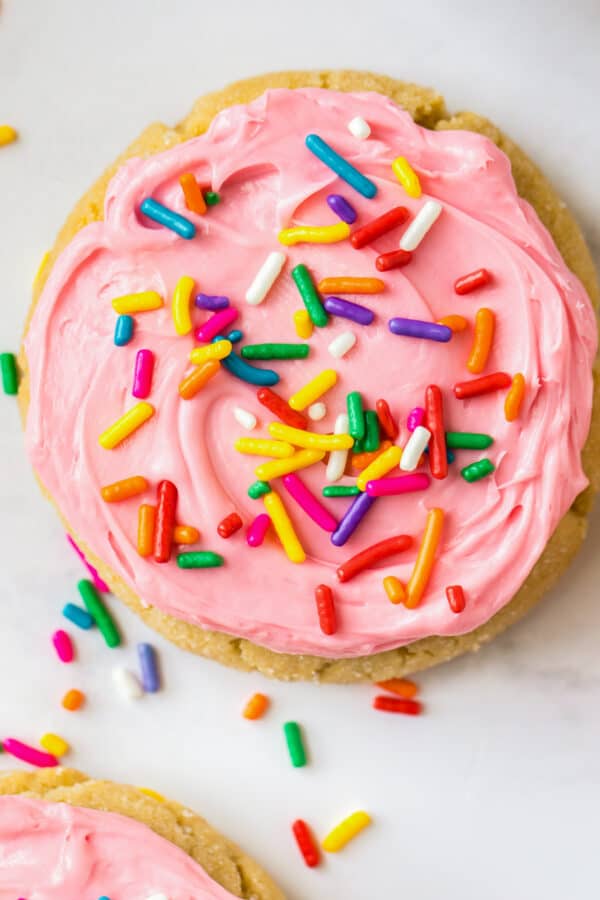 More Easy Cookie Recipes