Shortbread cookies are rich and buttery, and have a crisp bite while still melting in your mouth! It's such a simple and classic cookie recipe that only requires 3 ingredients. Shortbread is the perfect cookie for any holiday or occasion.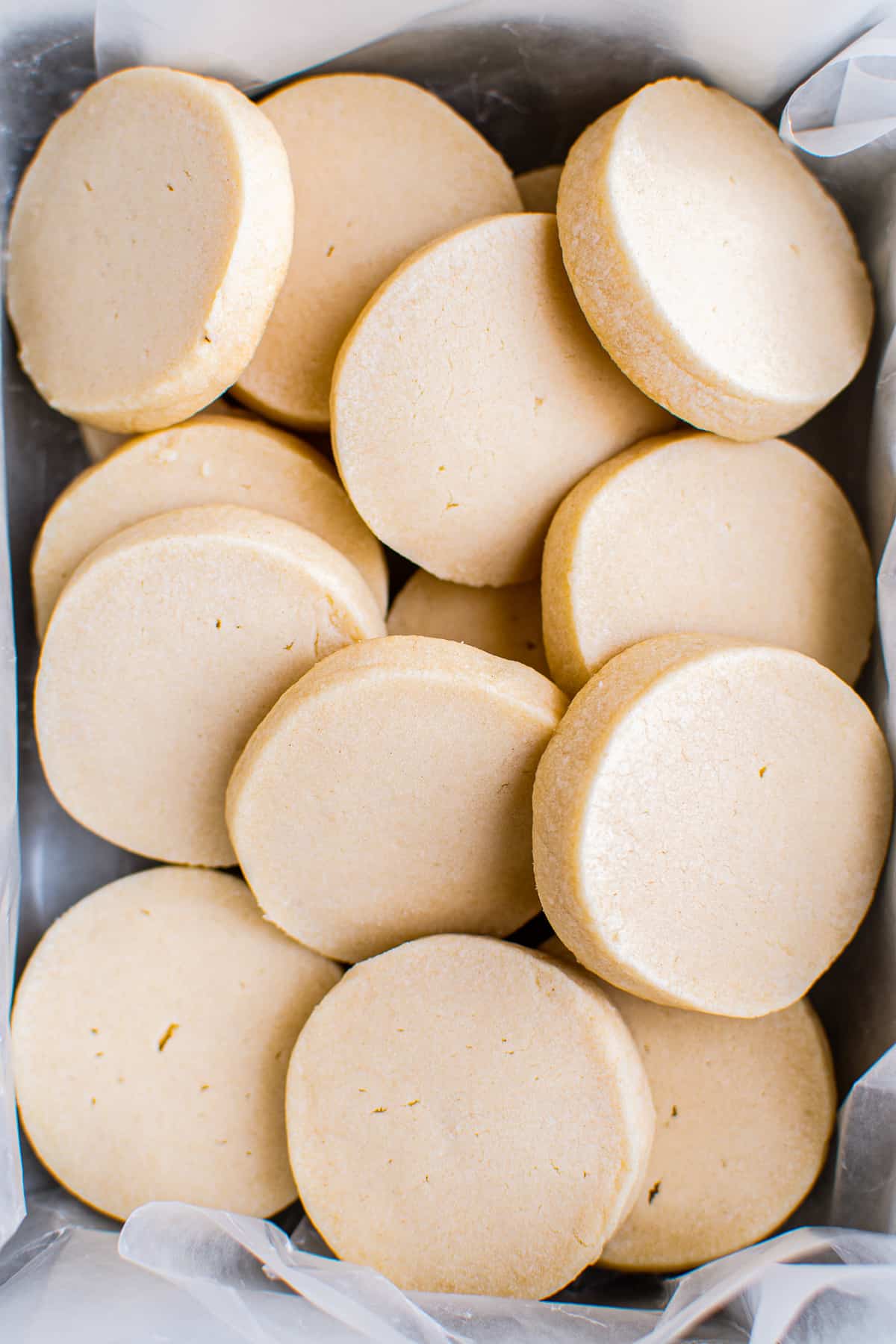 What's in Shortbread?
You only need 4 ingredients (technically, you only need 3) to make these classic shortbread cookies!
Flour: All-purpose flour works best, but you could use whole wheat and gluten-free varieties.
Butter: Use a whole stick of salted butter. Let it come to room temperature before using it, so that it can properly mix into the dough.
Powdered Sugar: Confectioner's sugar creates a sweet, melt-in-your-mouth texture.
Vanilla Extract: This adds a slight vanilla flavor to these cookies. It's optional for shortbread, but I think it makes them taste just perfect.
How else can I flavor these cookies?
This classic shortbread cookie recipe is so simple, and makes a great starting point for easy changes. Instead of vanilla extract, you could use a different flavor, like lemon or almond.
You could also dip the baked cookies in chocolate, sprinkle with powdered sugar or sea salt, or serve with lemon curd or jam. There are plenty of ways to make these even more delicious!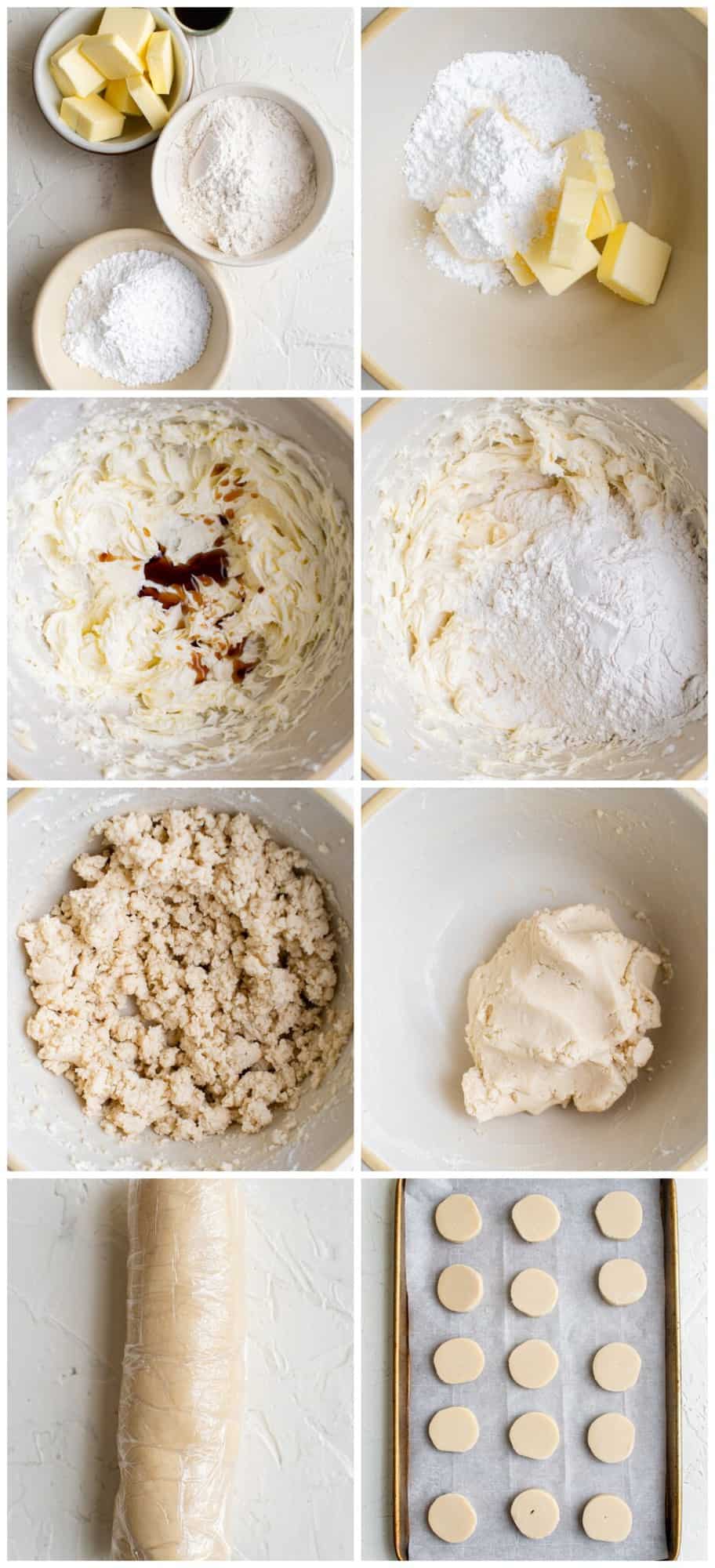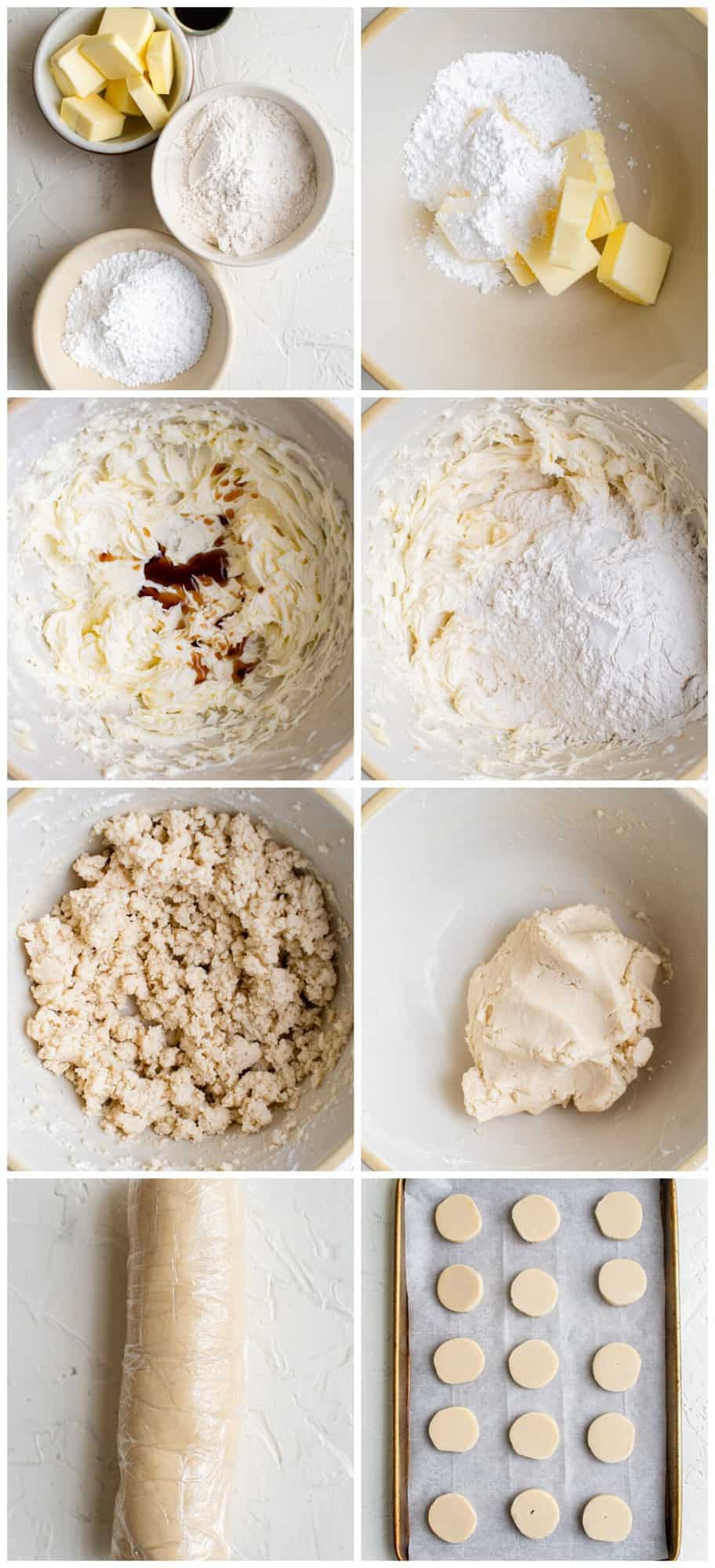 What is shortbread?
Shortbread is a traditional Scottish biscuit cookie that doesn't contain a leavening agent, so these cookies are dense and crisp, but tender on the inside.
Why do you have to chill the cookie dough?
The butter will get melty as you work the dough, so chilling it helps to re-solidify it. This will prevent the cookies from spreading in the oven.
How thick should I slice my cookies?
2-3 cm slices are ideal for these cookies, so they fully bake on the inside, without burning on the outside.
Can I double this recipe?
Absolutely! Stick to the same ratio with double the ingredients, but separate the dough into two before rolling into a cylinder. These cookies keep well, so making a double batch is always a good idea.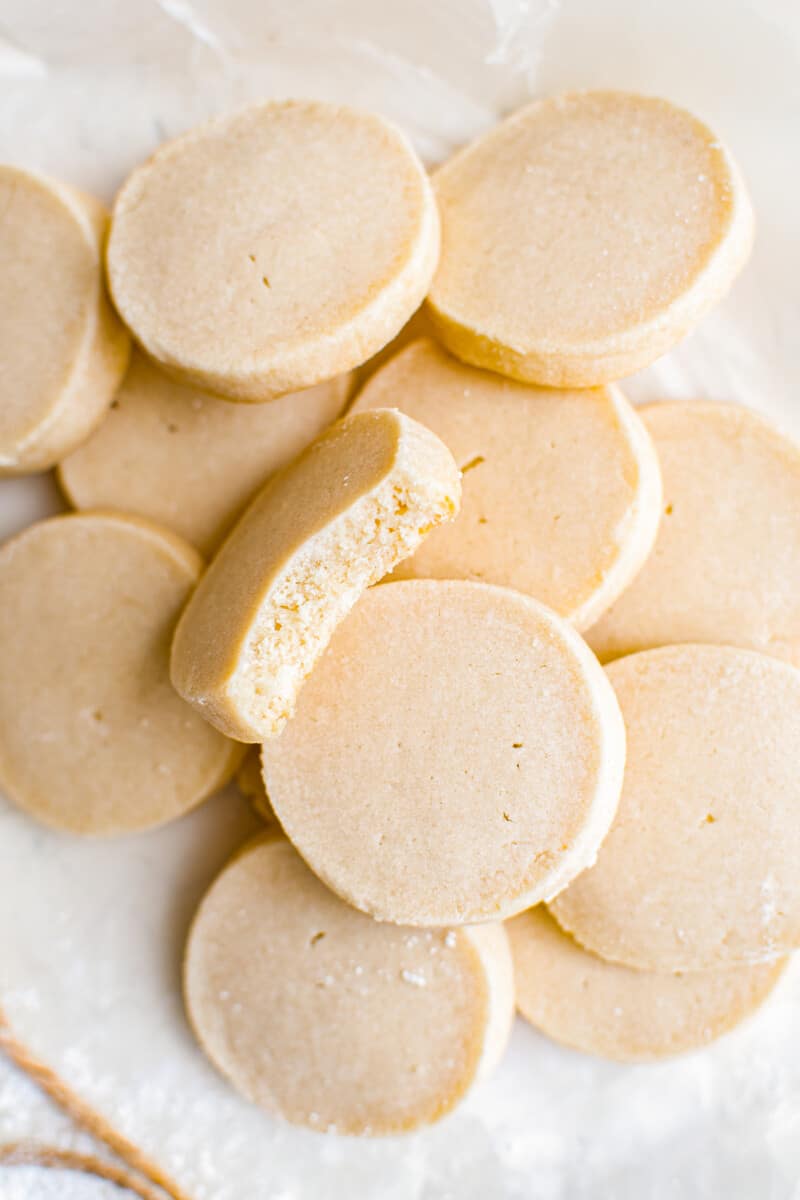 How to Store Shortbread Cookies
Once the cookies have cooled completely, place them in an airtight container and they will keep well for 2 weeks at room temperature.
How to Freeze Shortbread
You can freeze shortbread cookies, but they can be a little delicate once thawed. Place the cooled cookies in freezer safe containers, separating layers with parchment paper. They will keep well for up to 3 months. Thaw before serving.
Shortbread cookies are the perfect Christmas cookies, Easter Cookies, St. Patty's Day cookies, or for any holiday or occasion!
If you make this recipe be sure to upload a photo in the comment section below or leave a rating. Enjoy! You can also jump to recipe.
More Classic Cookies We Love