Skip the morning drive-through line and make a Starbucks Pink Drink at home! With this quick and easy recipe, you'll be sipping on your favorite drink in no time.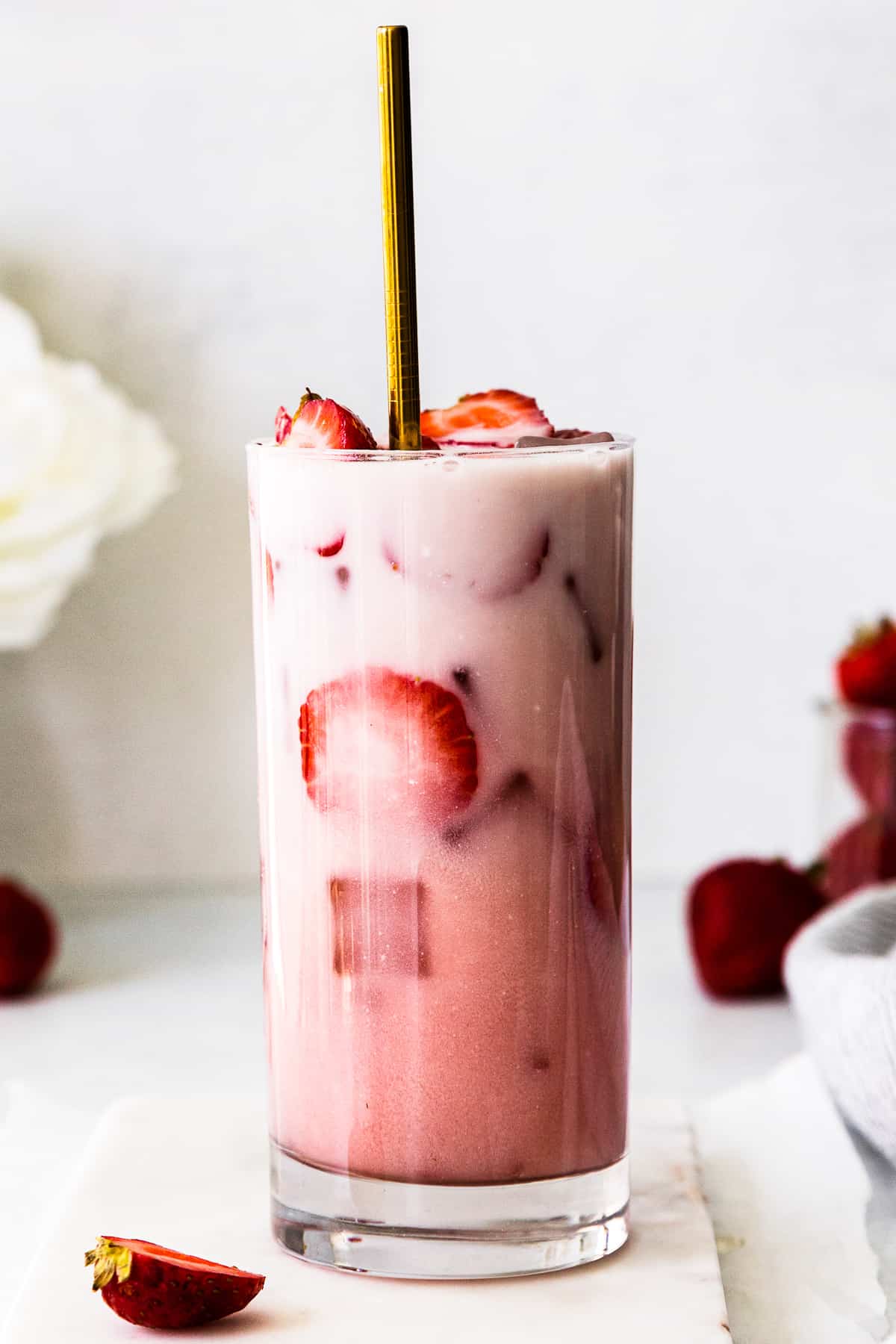 What's in this Pink Drink Recipe?
Thanks to tea, coconut milk, and fresh strawberries, this copycat Starbucks Pink Drink is light, refreshing, and bursting with flavor. After one sip of this DIY Pink Drink, you'll find any occasion to quickly whip one up!
Tea: I used Tazo brand ready-to-drink hibiscus tea for this mocktail recipe.
Coconut Milk: Before adding, stir the coconut milk really well. I used full-fat unsweetened coconut milk in this recipe.
Strawberries: While optional, fresh strawberries are a beautiful garnish!
Pro Tip: Instead of ready-to-drink tea, you can also steep your own. Combine 1 tea bag and ½ cup of very hot water and set it aside to steep for 15 minutes. Let it cool to room temperature before continuing with the recipe.
Variations on a Pink Drink
Instead of white grape juice, white cranberry juice is a delicious alternative.
Try adding fresh raspberries or blackberries in place of strawberries.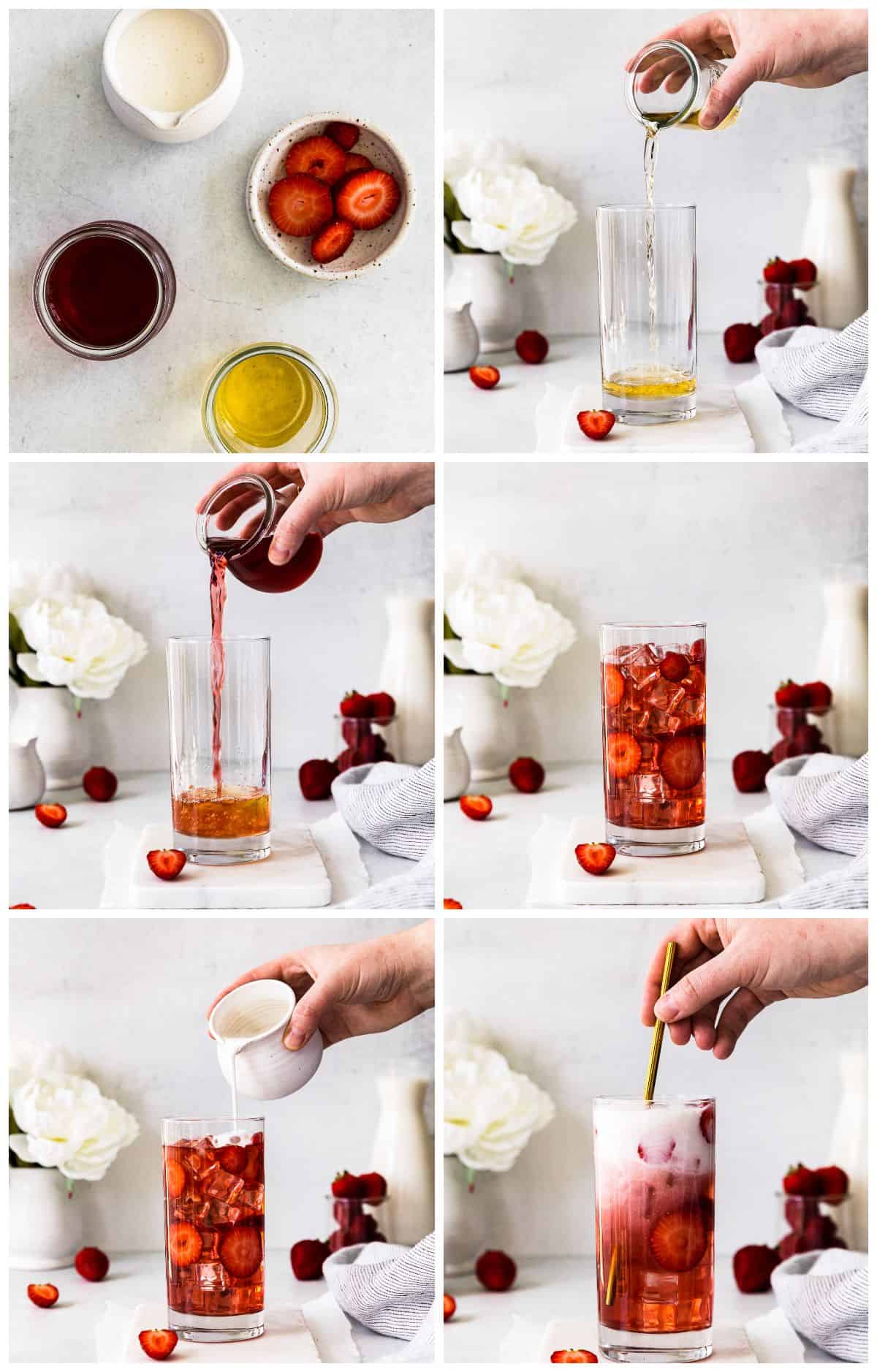 Does the Pink Drink have caffeine?
While the real-deal from Starbucks has a touch of caffeine from green coffee extract, you can feel good knowing this homemade version is caffeine-free!
Can I use freeze dried strawberries for this Pink Drink?
For best taste and texture, fresh strawberries are best in this drink.
What kind of grape juice should I use?
Use your favorite kind of white grape juice for this Pink Drink recipe.
What can I use instead of coconut milk?
For a truly copycat Starbucks Pink Drink, coconut is a must. It adds a wonderful creaminess and unique flavor. Instead of coconut milk, use your favorite dairy or non-dairy milk.
What brand of hibiscus tea should I use?
I recommend the ready to drink Tazo brand hibiscus tea.
Can I double this Pink Drink recipe?
Absolutely! Simply double the ingredients, follow the recipe steps as written, and divide it into 2 glasses.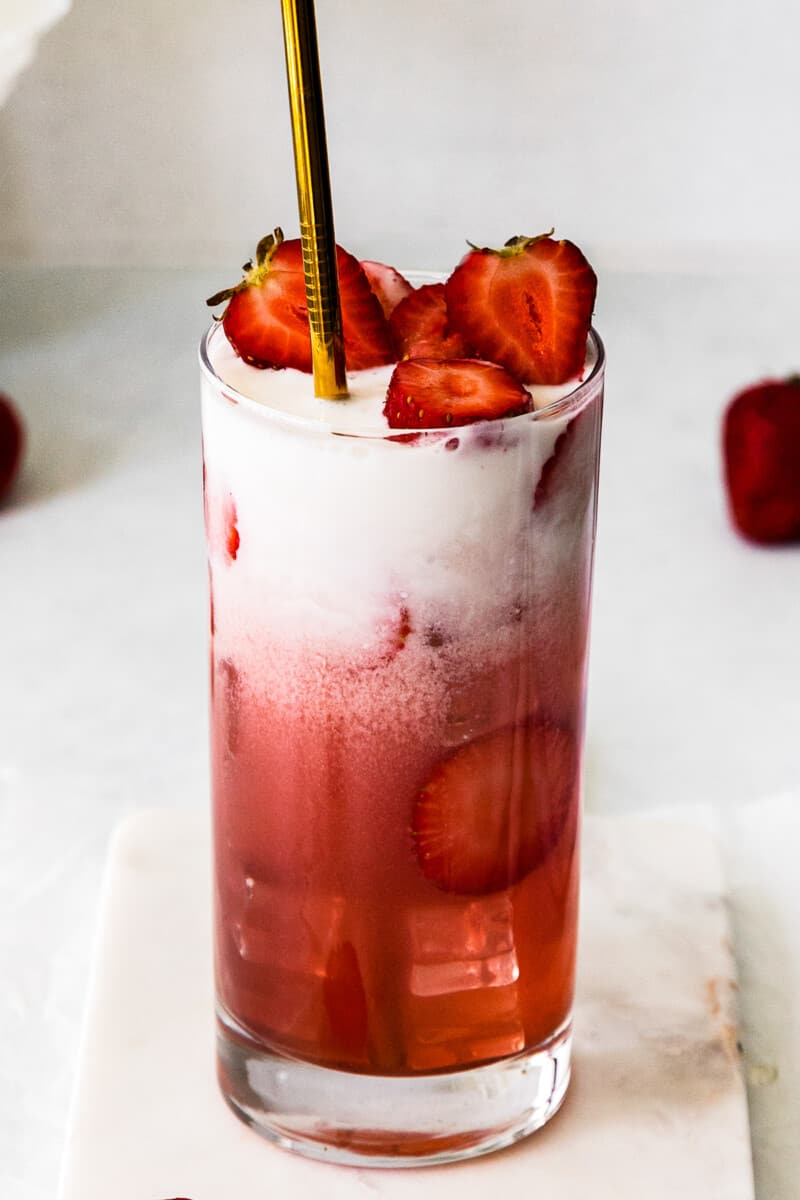 How to Store
If you have leftovers, place your pink drink in the refrigerator and finish it by the end of the day. The longer the strawberries sit in the drink, the soggier they will become. Plus, if you leave ice in the drink, it will dilute it over time.
Serving Suggestions
Serve this Starbucks cult classic with Starbucks egg bites, croissants, breakfast sandwiches, cranberry bliss bars, iced lemon loaf cake, vanilla lavender scones, or lemon cake pops. It's like having a Starbucks right in your own kitchen!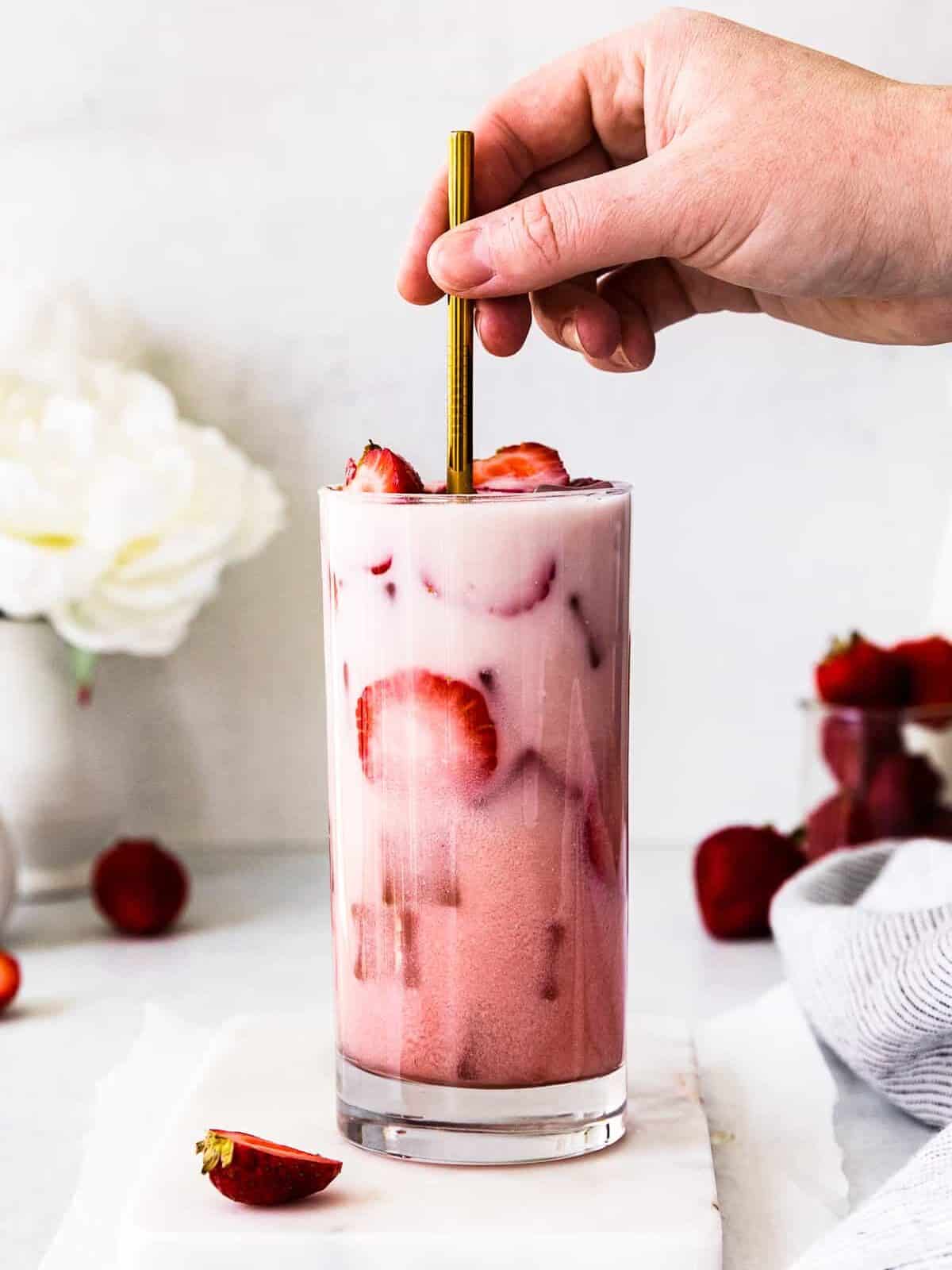 More Starbucks Drink Recipes We Love