Margarita Punch is delicious and easy. It's the perfect cocktail to make for a crowd! This can easily be made kid friendly by leaving out the tequila. We make this fun cocktail every Summer and I cannot get enough!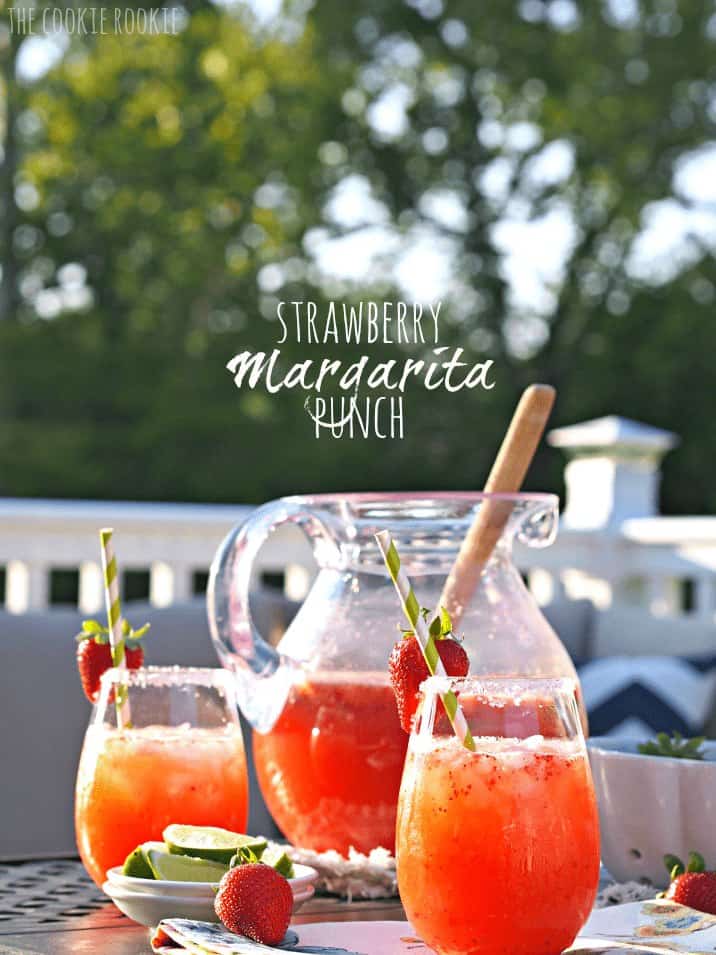 Strawberry Margarita Punch
The past week I made several crock pot recipes in an attempt to prepare for one of the most exciting times of the year, TAILGATE SEASON!! I made Blue Cheese Stuffed Buffalo Chicken Meatballs, Skinny Parmesan Spinach Dip, and BBQ Chicken Dip. Those are all great, but mean very little if you don't have a fantastic cocktail to serve with them!
This Strawberry Margarita Punch is just the thing! The mixture of strawberry, limeade, orange juice, tequila, and more creates the most delicious flavor combo. It's fun for any and every party, plus it's easy to make a kid-friendly version without the alcohol.
We made an updated version of this recipe with champagne for a sparkling punch recipe! Find the Strawberry Limeade Margarita Punch here.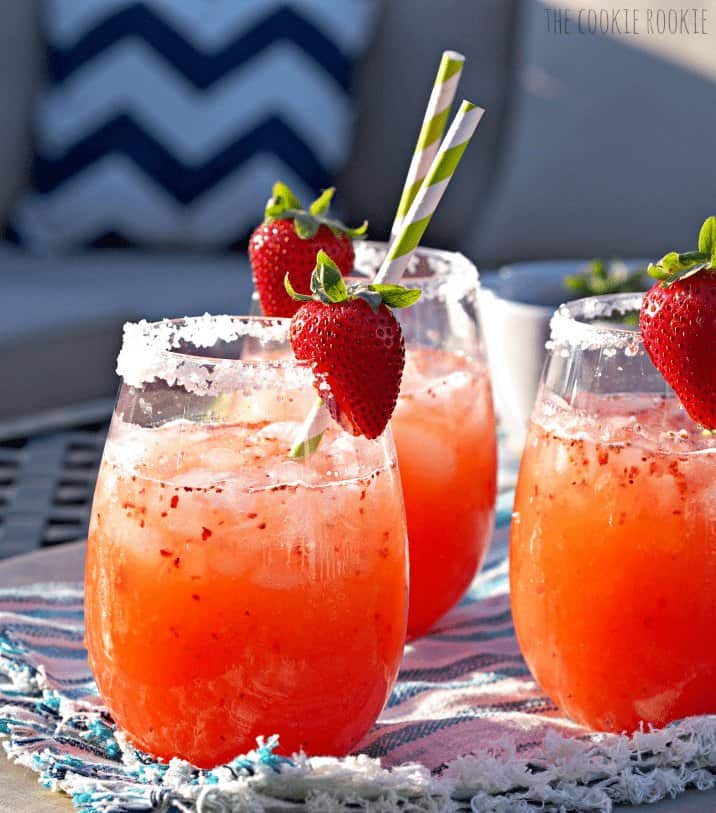 Strawberry Margaritas for a Crowd
I love a good strawberry margarita, but sometimes they're not the easiest thing to make in bulk. But this margarita punch recipe solves that issue! This cocktail is super refreshing, delicious, and literally made in minutes. I plan to have multiple pitchers of this at my next BBQ or tailgating party. It's just SO good.
What's in this punch?
Strawberries
Limeade
Agave Nectar
Orange Juice
Strawberry Soda
Sugar
Tequila (or leave it out for a non-alcoholic version)
I just loved how the strawberry soda added a touch of fizz to this perfect punch. I can't believe I have lived this long into adulthood without knowing this recipe. This is for sure one of my favorite drinks I've made so far. And that's saying something!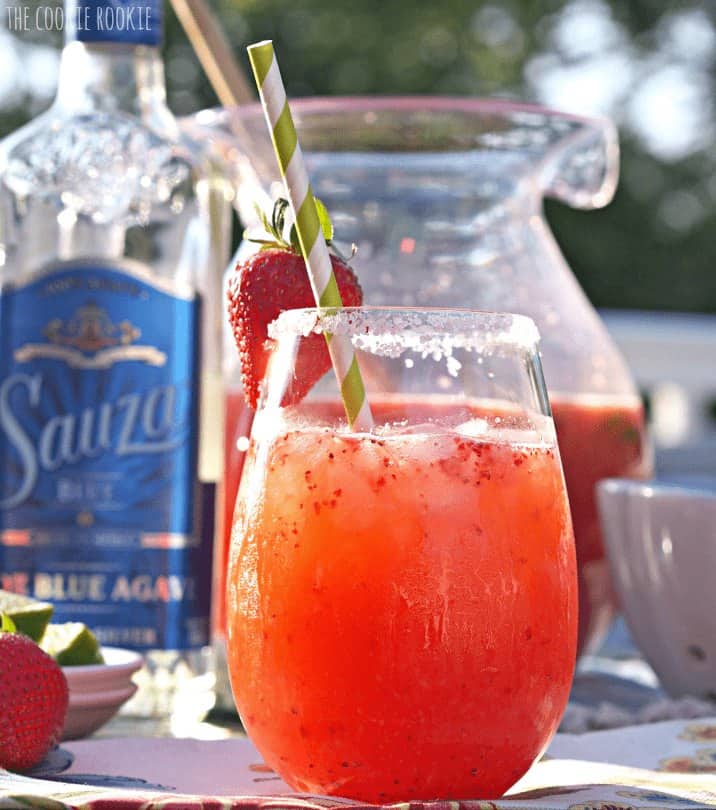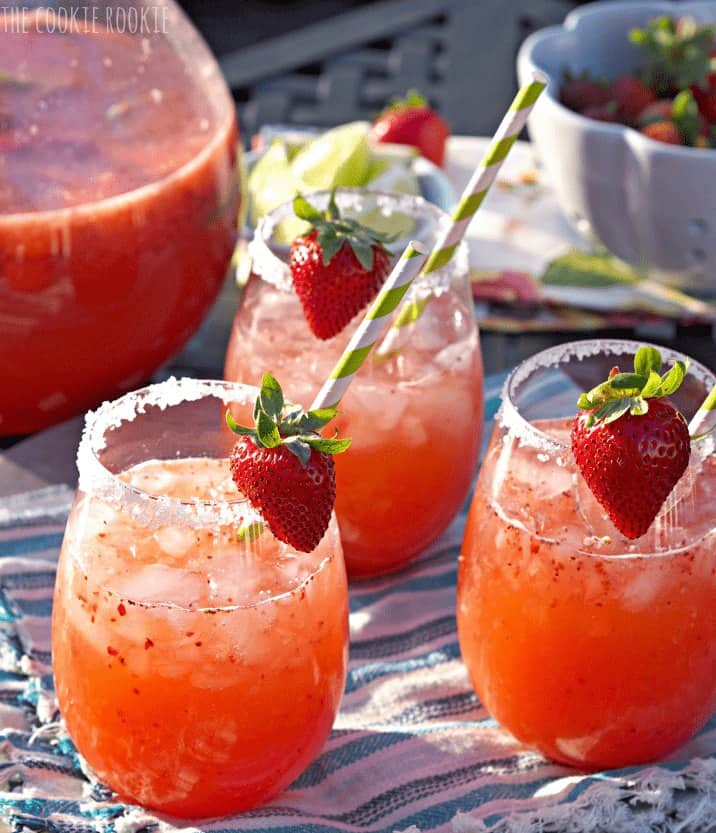 How to Make Margarita Punch
This margarita punch is SO easy to make. I love whipping this up for parties throughout the summer time, or even for holidays. It's just so delicious, there's never a bad time to make it.
Put chopped strawberries along with sugar and 1 cup water into a food processor and pulse until smooth

Pour strawberry mixture into a large pitcher Add limeade, orange juice, soda, agave nectar, tequila, and the remaining 3 cups of water. Stir, stir, stir!

Serve over ice, garnish with strawberries and limes. Salt the rim of your glasses for an added margarita flair.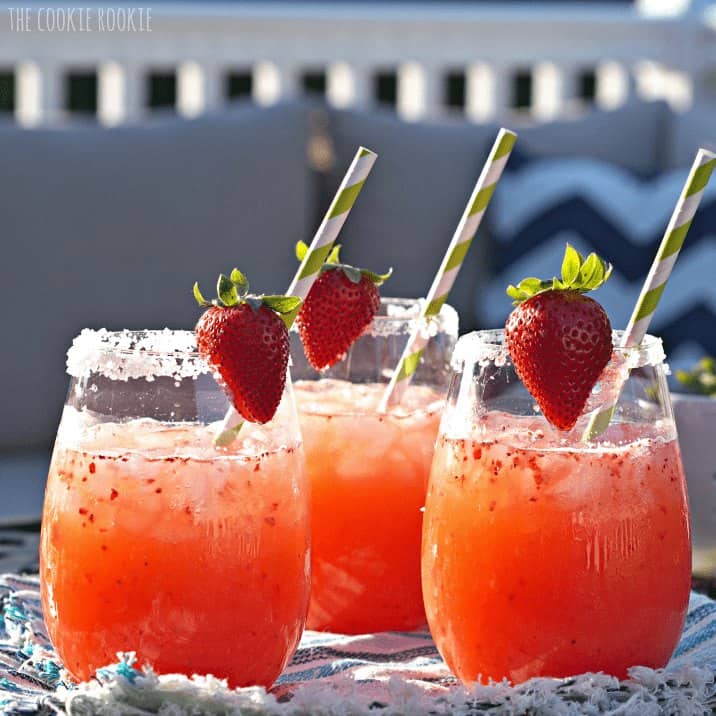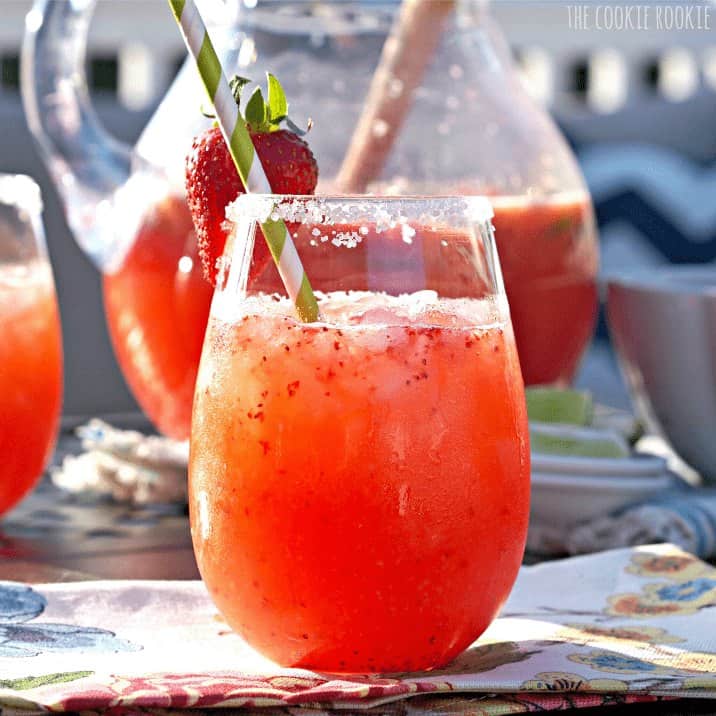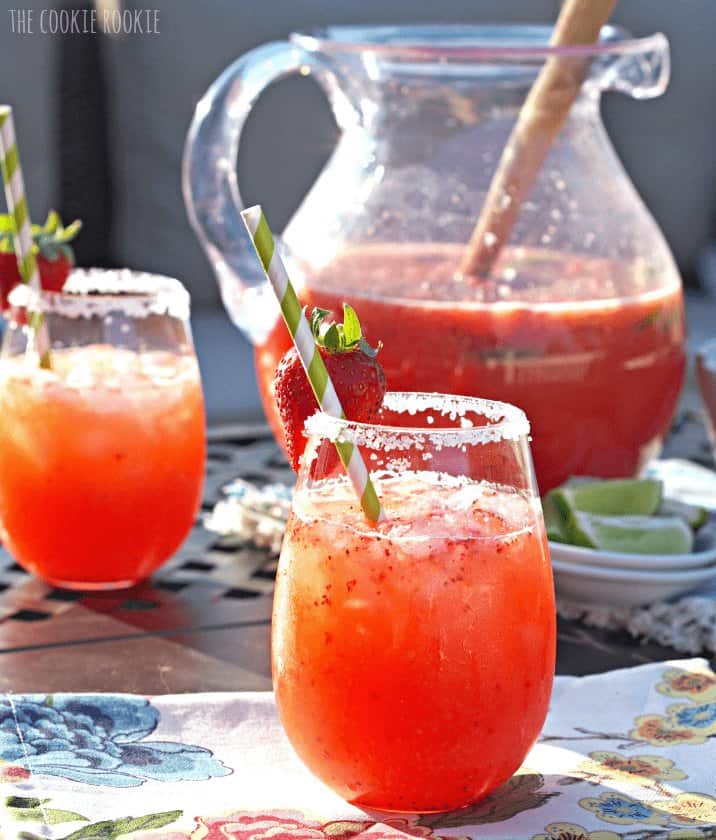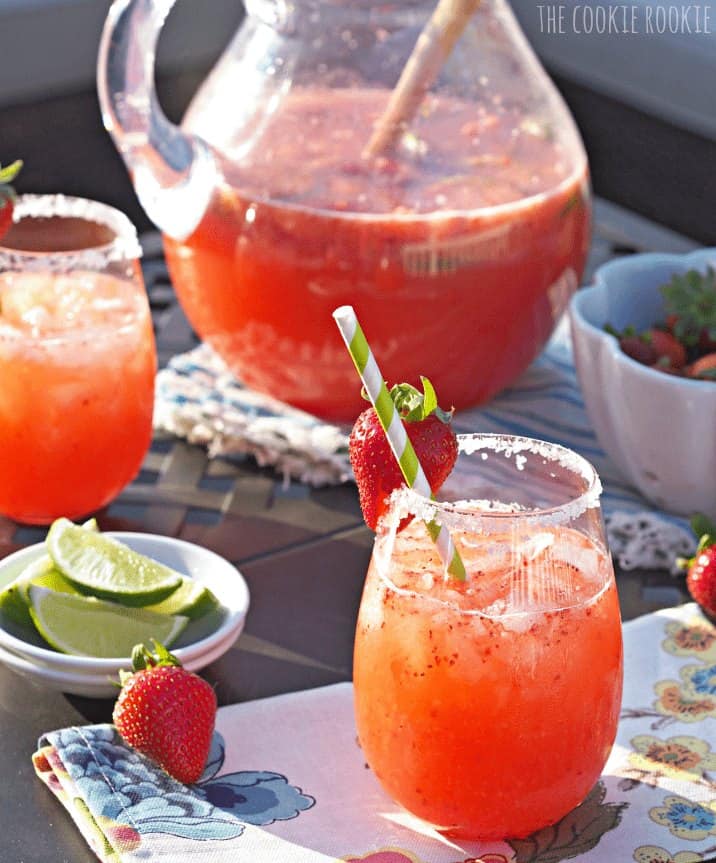 I took way too many pictures of this new favorite cocktail, but I just thought it was so pretty. And the taste of this Strawberry Margarita Punch is even better! This is my kind of punch! I hope you enjoy it as much as I do!
See the recipe card for details on how to make Strawberry Margarita Punch. Enjoy!
Try these other fun cocktail recipes: