These stuffed pepperoni pizza rolls are a must and just so easy to make at home! These pizza pinwheels are so tasty and perfect for tailgating or a game day appetizer.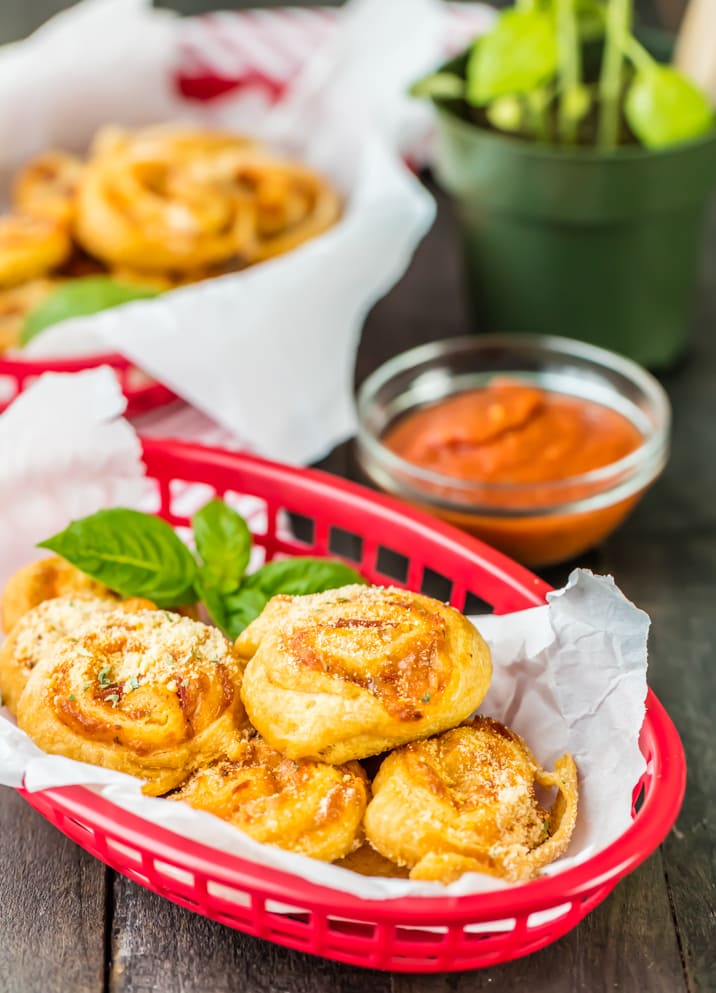 Okay, let's talk about tailgating. Isn't it the best? Pat and I pretty much fell in love while tailgating at the Mizzou/Oklahoma football game in the Fall of 2010. Best win ever, best date ever!
The only thing that could have made that day better would be these Stuffed Pepperoni Pizza Rolls!
The great thing about these pizza pinwheels is that they're so EASY!!!
Be sure to try my Mexican Pinwheels and Ham and Cheese Roll Ups too!
Why you will love this recipe!
Quick and easy: These appetizers are so simple and effortless to make before they get baked to perfection in the oven.
Simple ingredients: You only need 4 main ingredients to make these goodies. Easy peasy!
Make ahead: They taste great straight out of the oven and also great cold, straight out of the fridge. Just like cold pizza…one of my other loves!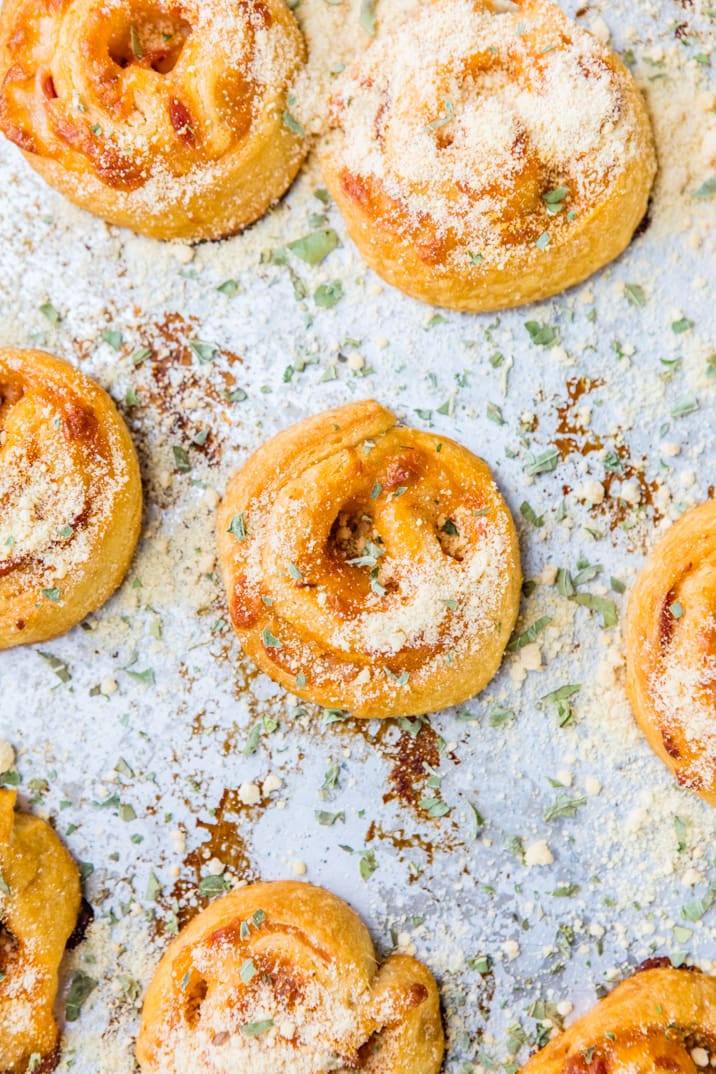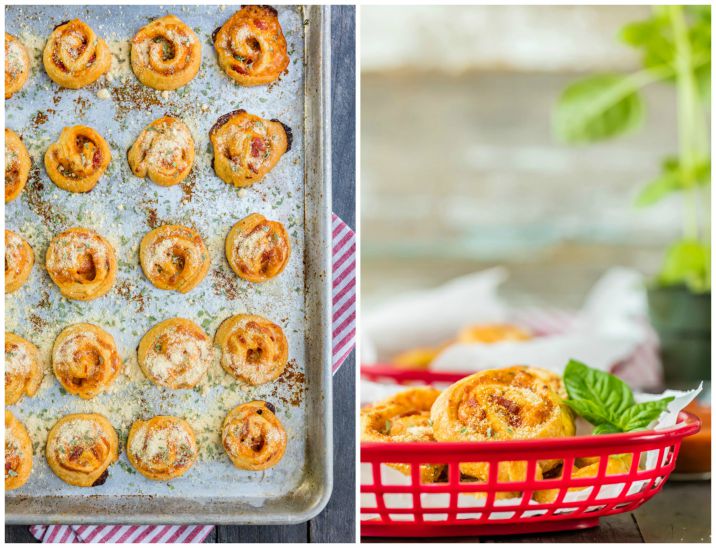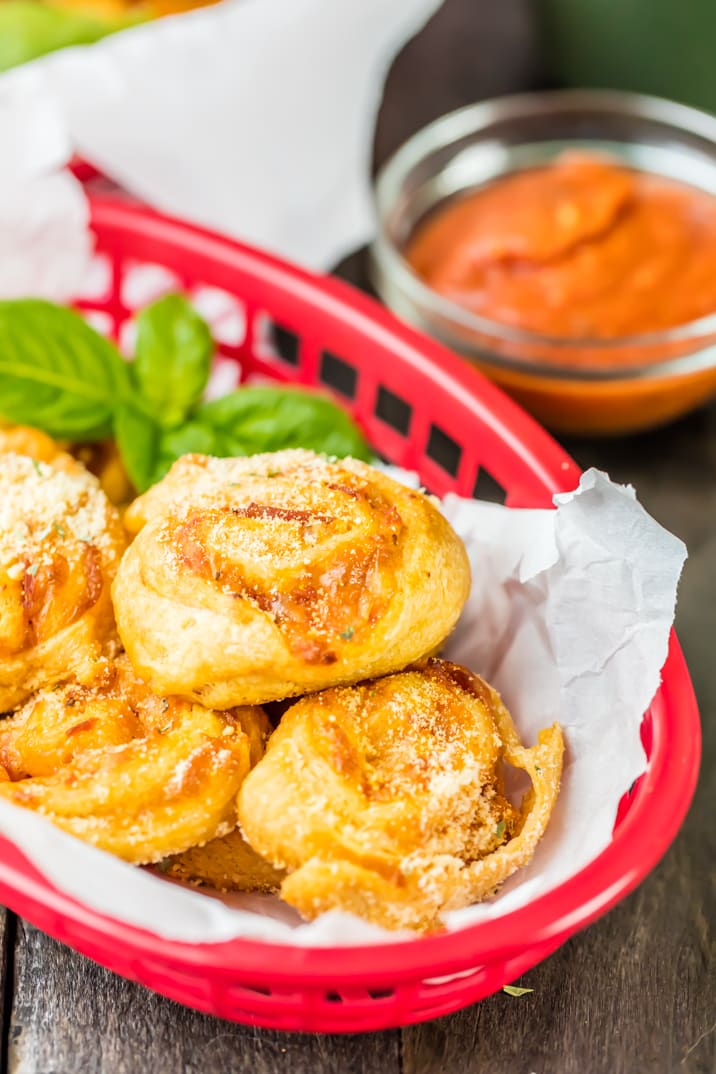 How to make pepperoni pizza rolls
Be sure to scroll down for the full recipe!
Spread out the pastry onto foil or parchment.
Spread marinara evenly on the pastry.
Place on the cheese and pepperoni.
Roll up and chill.
Cut the roll into slices.
Bake.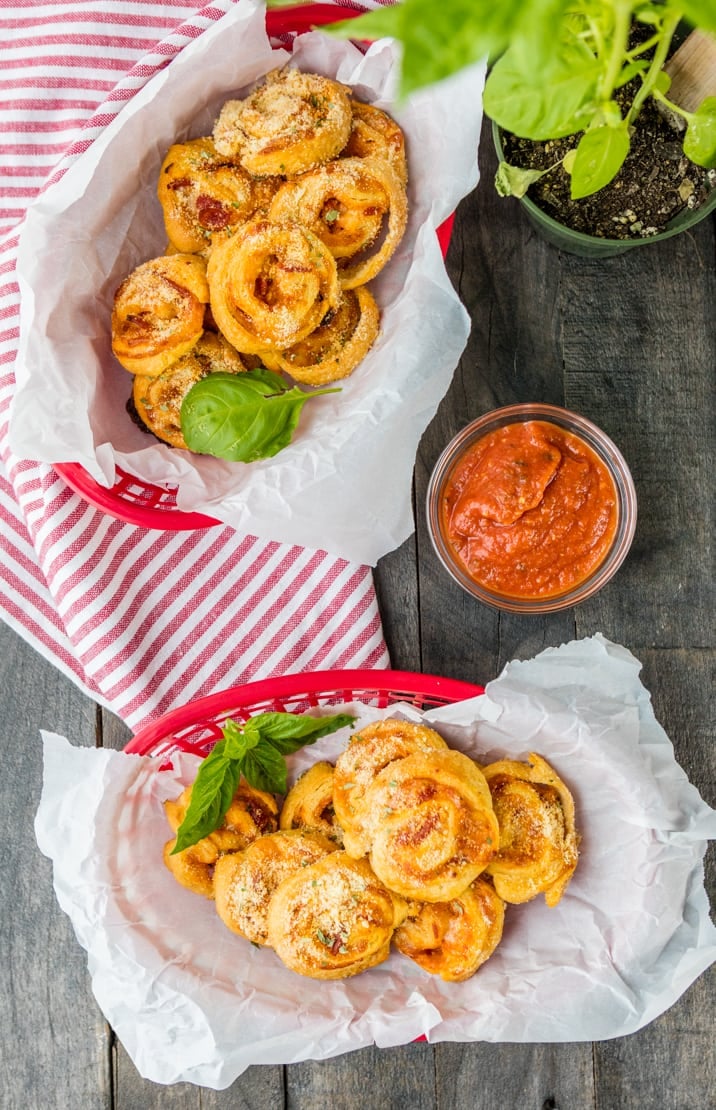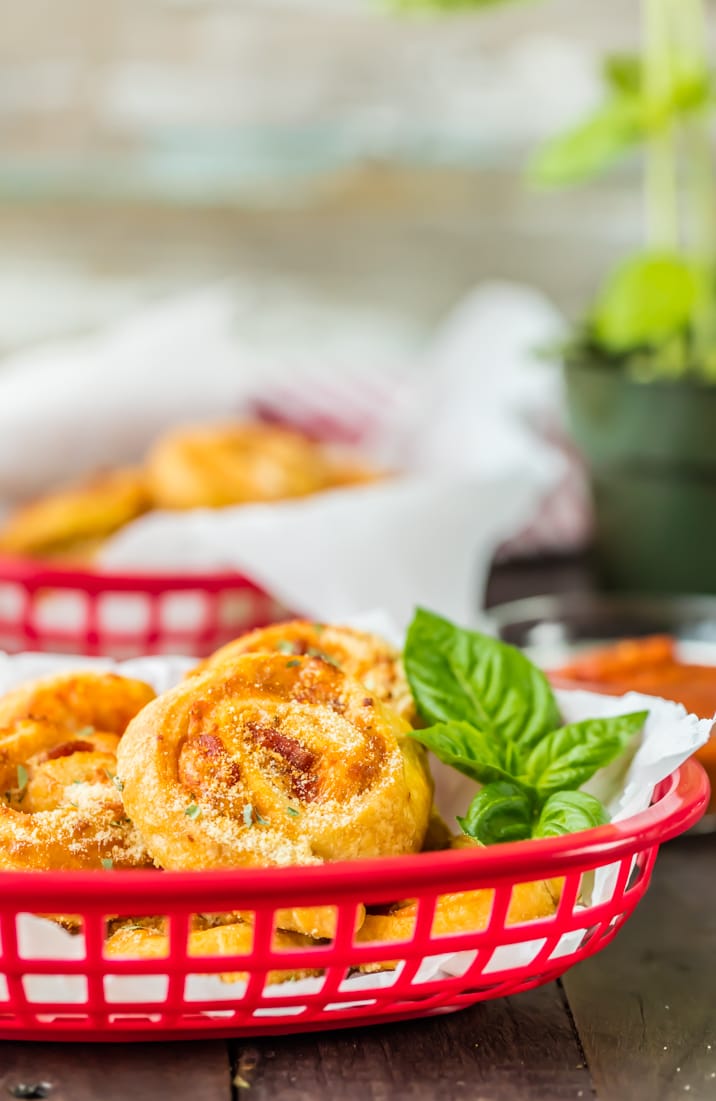 How long do they keep?
These pepperoni pinwheels are delicious served right out of the oven, but they are super yummy cold too. Once baked and cooled, store them in an airtight container for 2 to 3 days. I find storing them in the fridge can make them a little chewy. You can reheat them in the oven at 350F to warm through if you prefer.
How do you serve them?
These pepperoni pizza rolls are great as they are, or sprinkle them with a little parmesan and fresh basil…delicious! They are perfect to dip in marinara or a garlic and herb dip. There's no wrong way to enjoy these!
Recipe Variations
These are also awesome because you can stuff them with any and all of your favorite pizza toppings! The sky is the limit! Different cheeses, add herbs, crispy bacon or even pineapple, if that's your thing!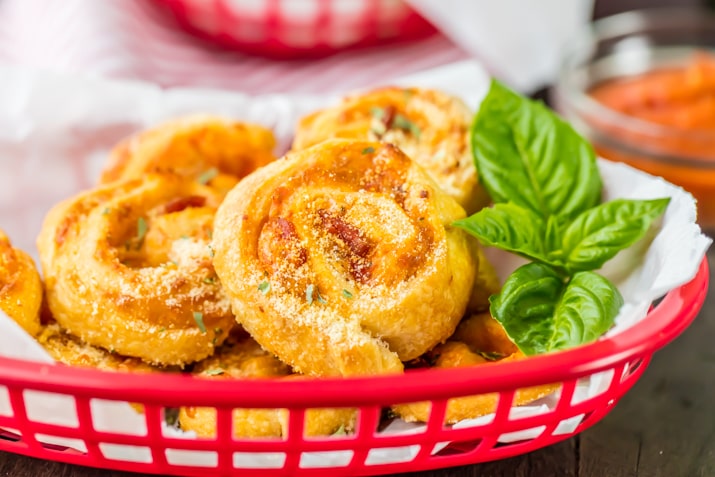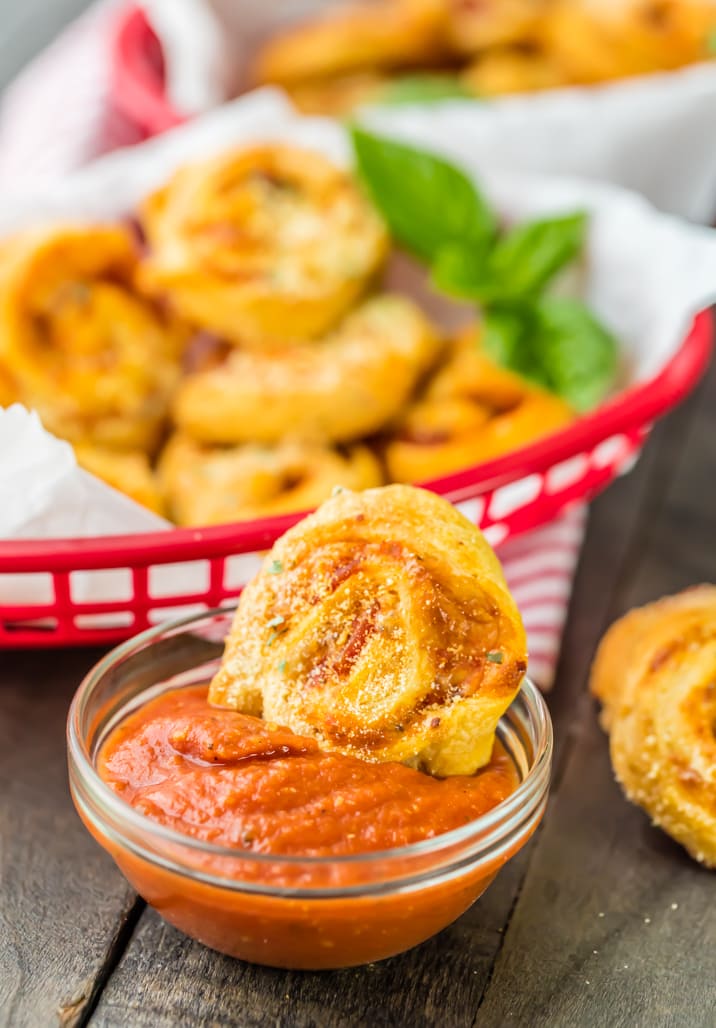 Recipe Notes and Tips
Leave a gap at the edge of the pastry when you add the marinara to allow for spread.
Don't be tempted to go overboard with the fillings, as the pastry can rip.
Allow time to thaw your puff pastry to room temperature before using.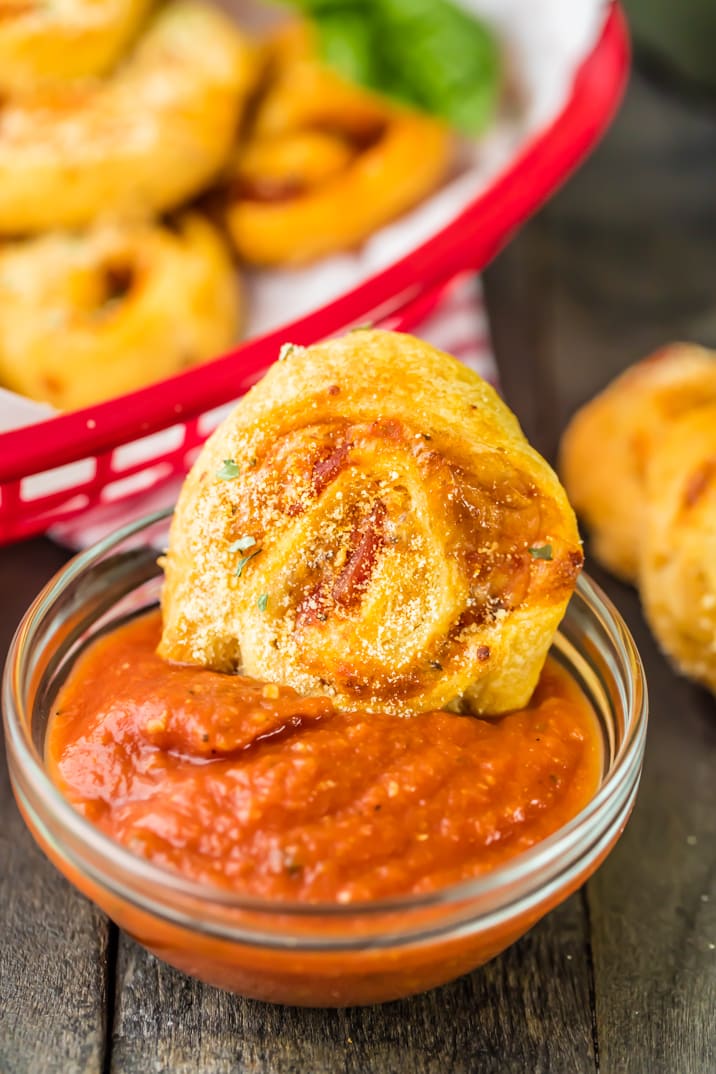 These stuffed pepperoni pizza rolls are always a real crowd pleaser! Whether you are tailgating or enjoying game day at home, these are a real winner!
More Pizza Recipes