Thai Coconut Chicken Soup is healthy, EASY dinner, and SO DELICIOUS! Loaded with cilantro, mushrooms, chicken, tomato, and chiles; so much flavor in such an easy Thai recipe!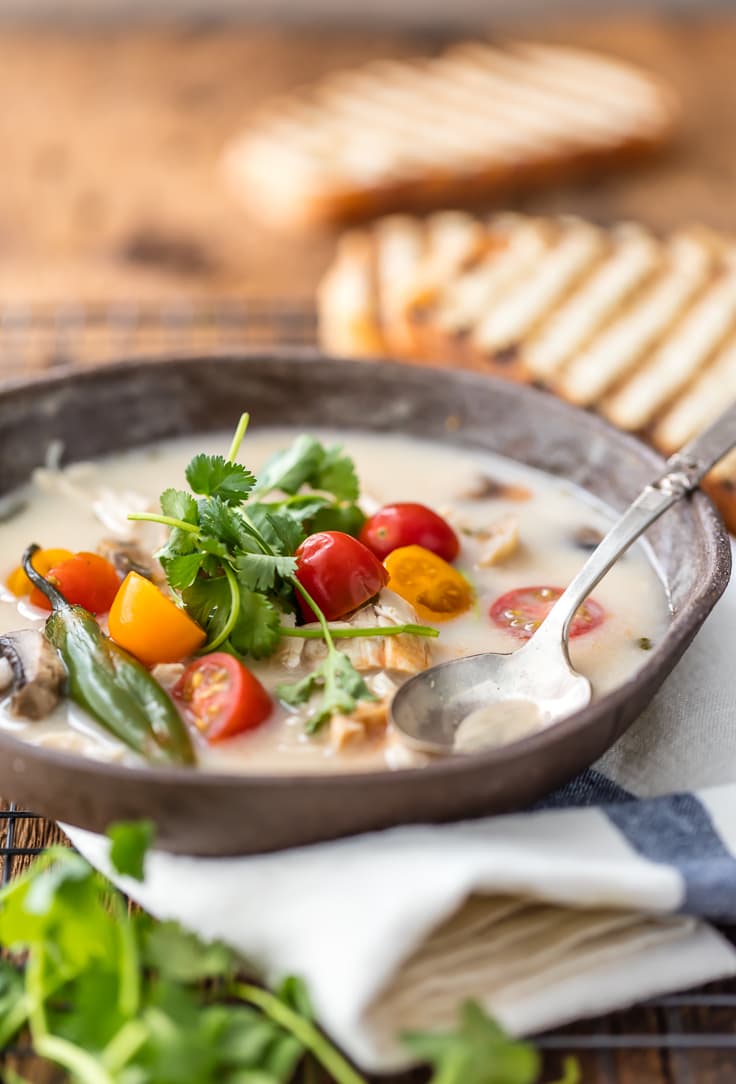 Cooking doesn't have to be difficult to be a labor of love. Sometimes the way the flavors come together, or the feeling it will give the recipient, is enough to make the love shine right on through.
This Thai Coconut Chicken Soup is incredibly easy and made in under 30 minutes.
But while making it, I was struck with all these gushy feelings of how food can bring people together and create memories around a table. AWW. I know.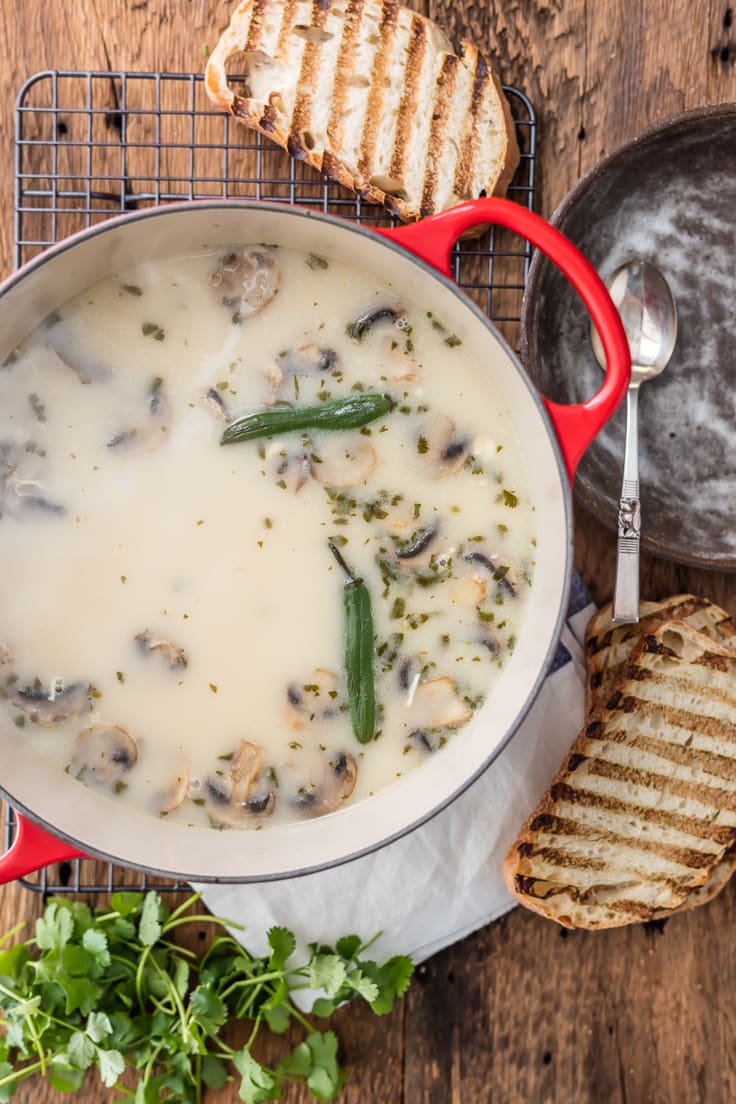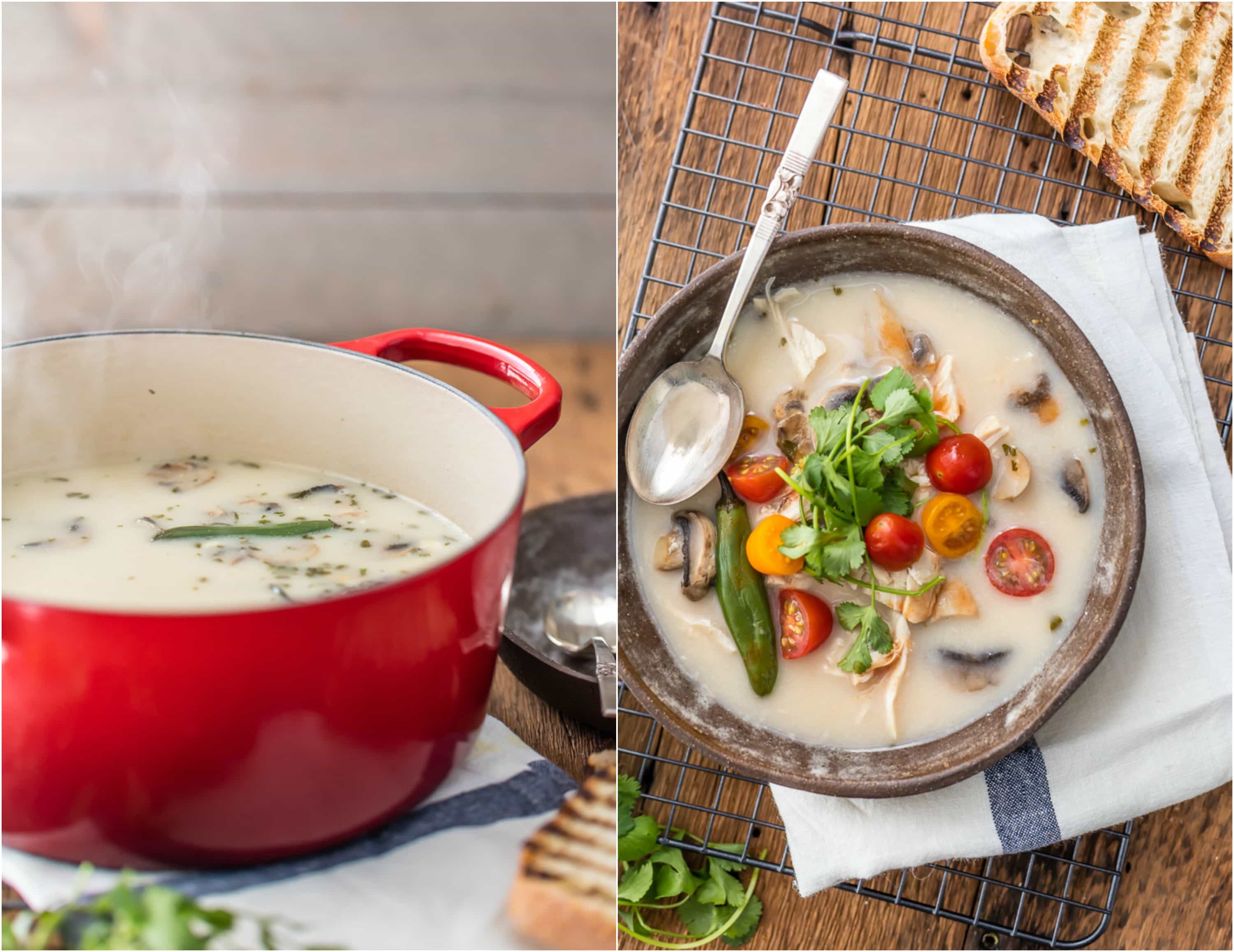 Pat has been sick this week, so I have had soup recipes on the mind. I didn't want to make him just any ole soup. I wanted him to feel the love. Of course he still went to work, because he NEVER misses work, but I know he has been pretty miserable. As I was stirring and simmering, I was so excited. The fragrance, the flavors, the spice (he loves loves spice); it was all a way to show my love. That's what cooking should be about.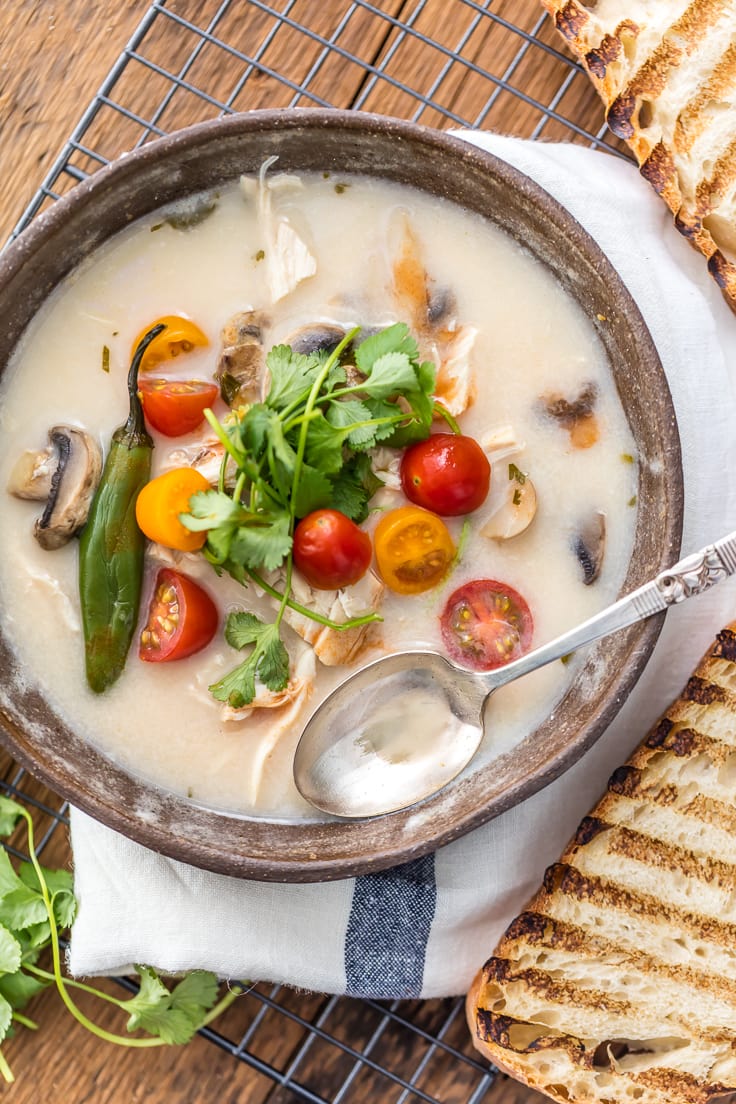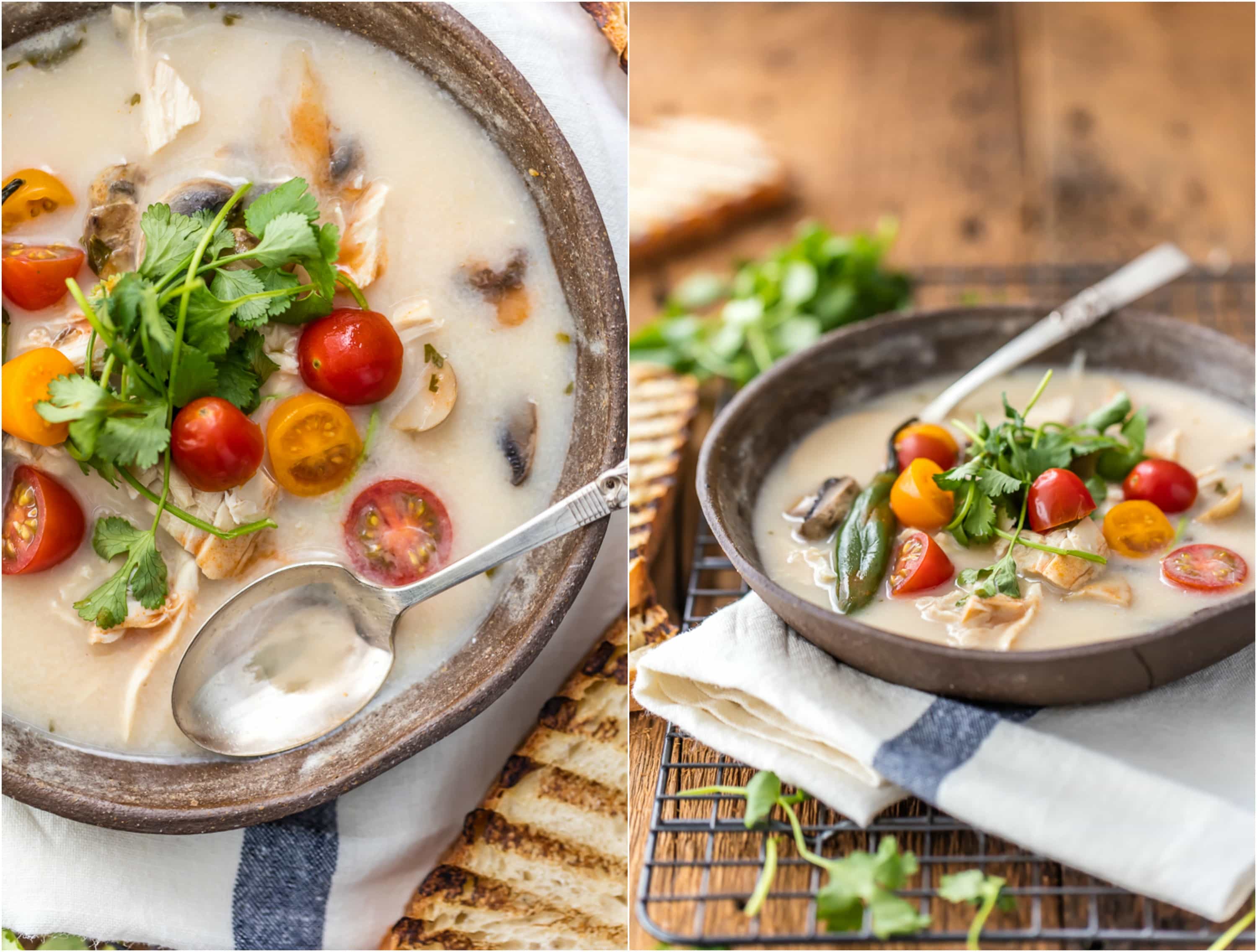 But like I said, cooking a labor of love doesn't mean you have to slave all day. You can still have time to do laundry, clean the house, walk the dog, AND cook your love some delicious soup! (Just kidding, I only cooked the soup. But in theory I could have done all those things) :)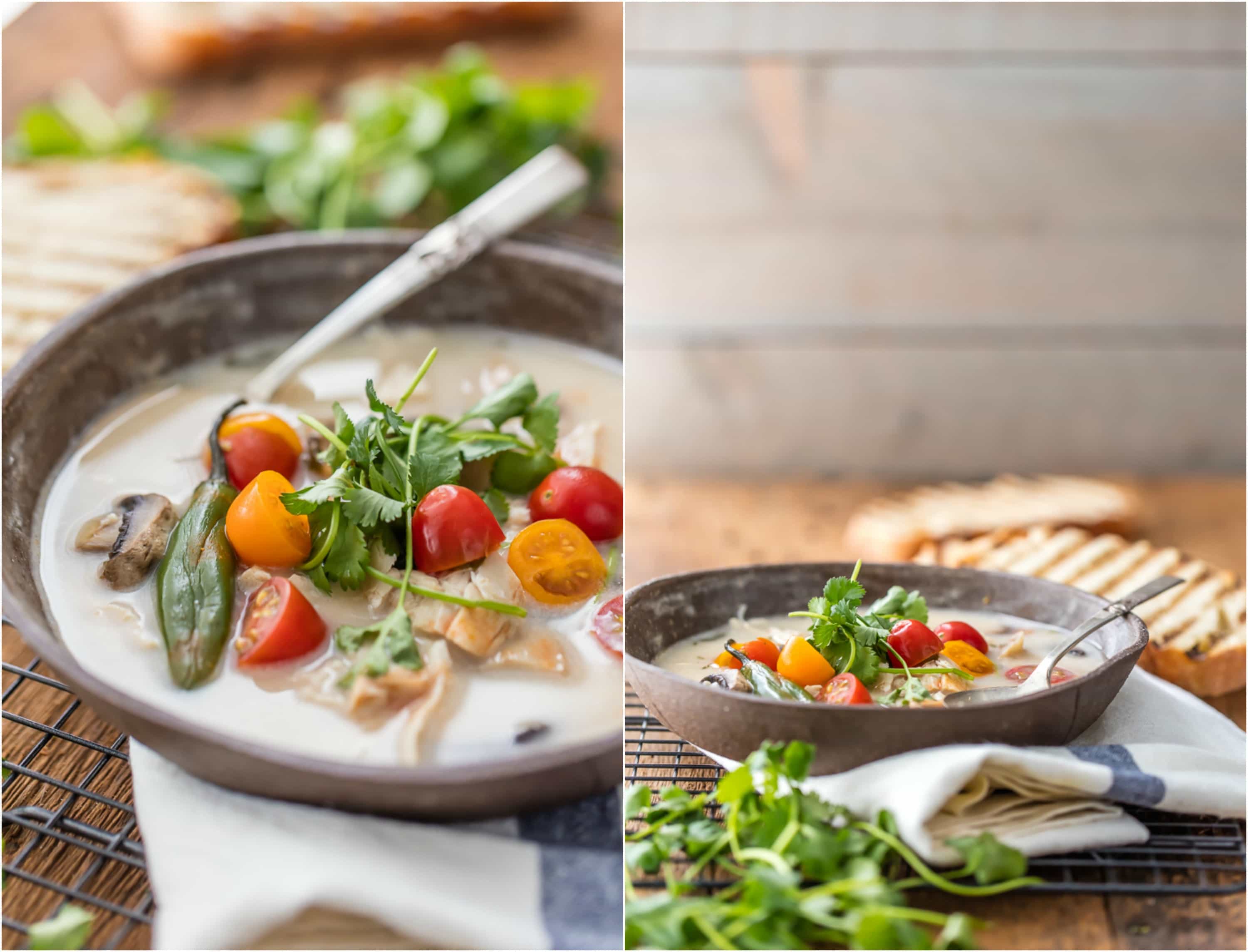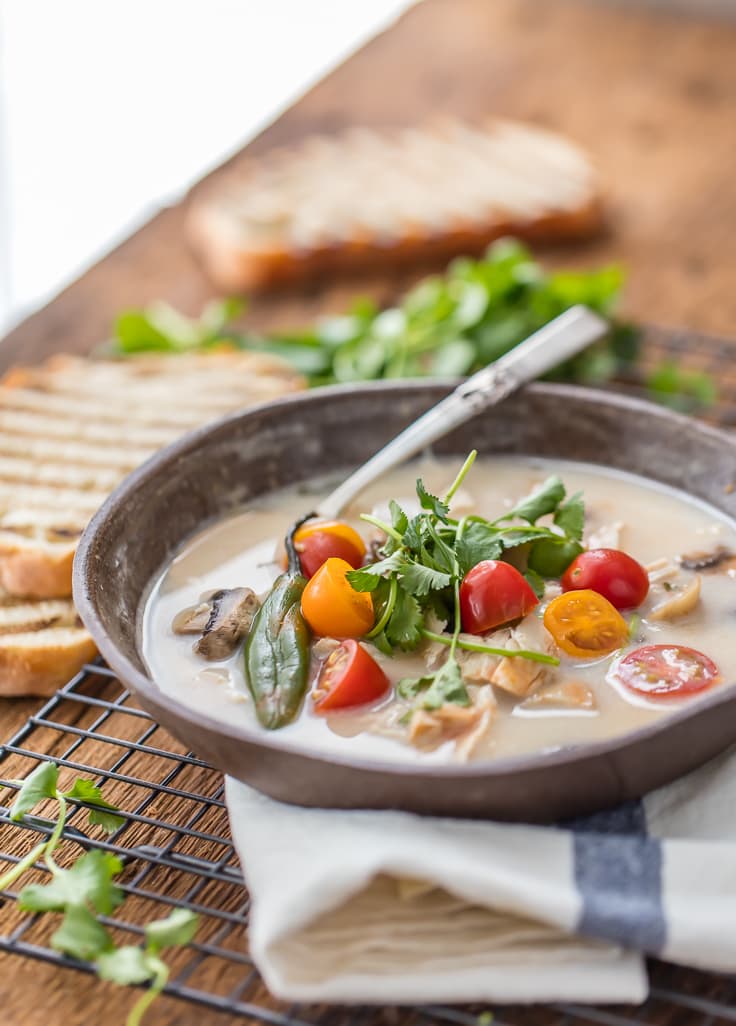 I hope you love this Thai Coconut Chicken Soup, packed with all the best and more comforting flavors.
And I hope you love how easy it is to throw together. And I KNOW your favorite people will feel super loved while eating it!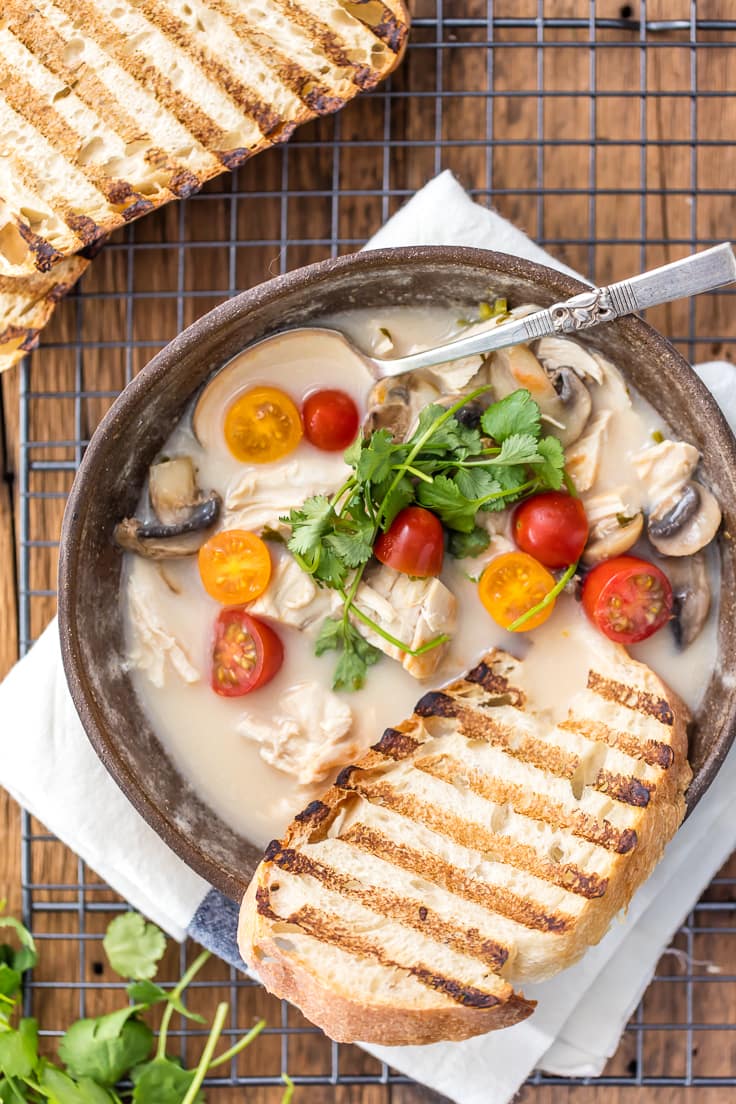 Enjoy!