Vanilla Mint Green Milk will be a favorite St. Patrick's Day drink for kids! We make Leprechaun Milk every St. Patrick's Day; fun and tasty. Vanilla Mint Green Milk for the win!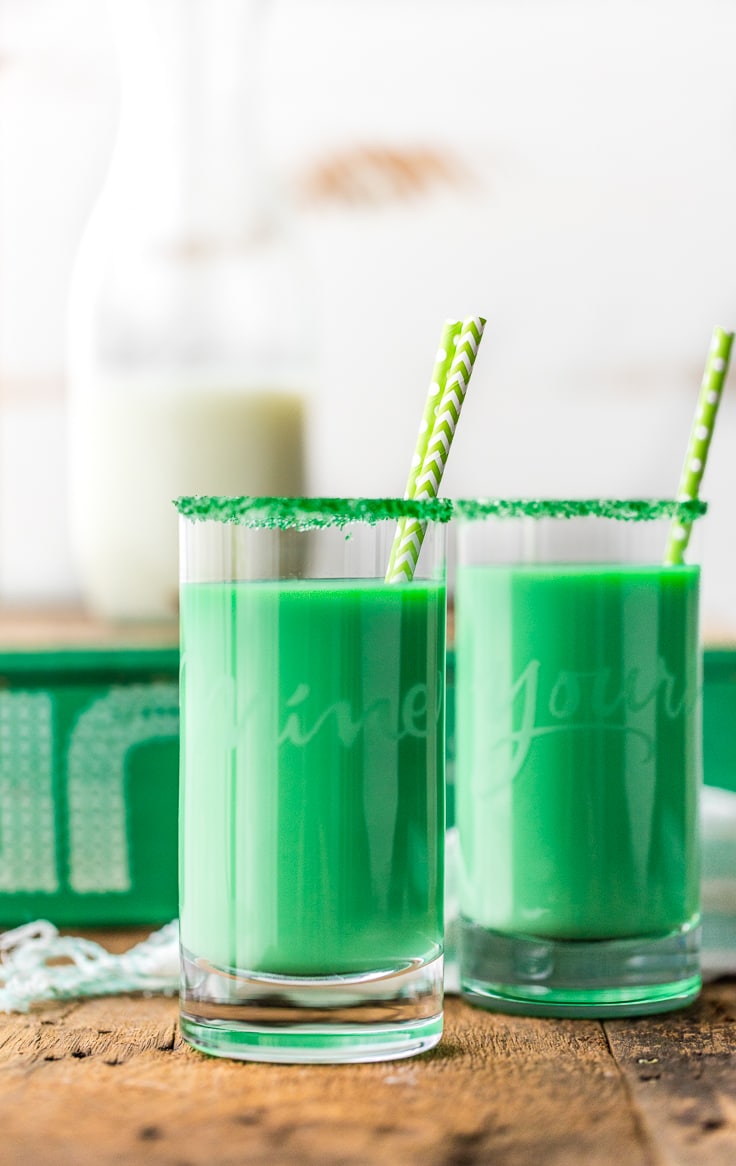 Waking up to Green Milk in the fridge is one of my very favorite St. Patrick's Day traditions (THANK YOU, Mom (aka Simply Sated). Whether it really was the leprechauns, or just my mom sneaking down to drop some food coloring into the milk jug, I SO looked forward to that green cereal as a kid. Magic. Fun and magic. I was never the kid who wanted to drink milk straight, green or not, so I've made this fun Green Milk flavored! If you're like me, a little flavor goes a long way.
Vanilla Mint Green Milk is fun, festive, and perfect for kids and adults alike.
Pat doesn't know what's about to hit him on the 17th!! :)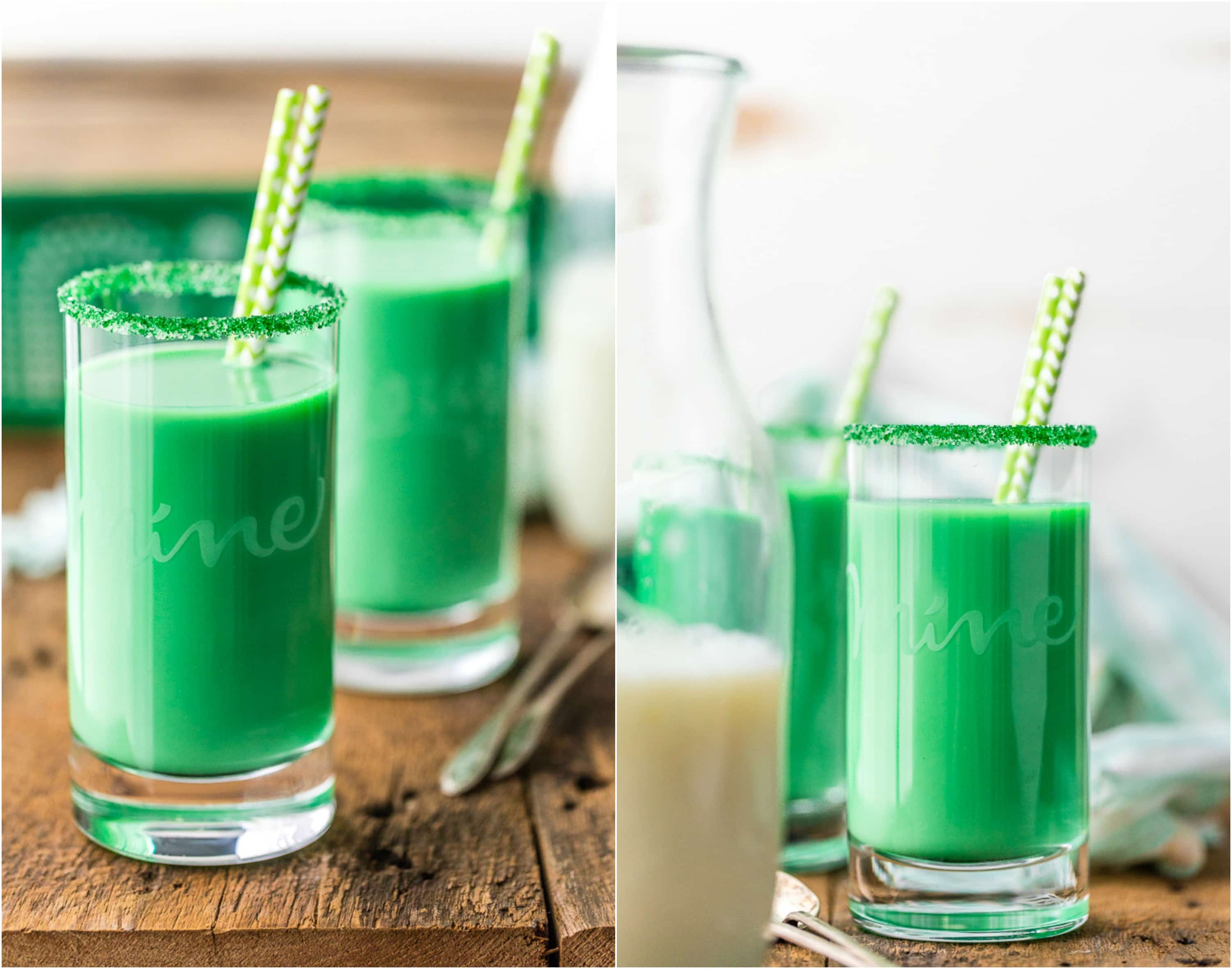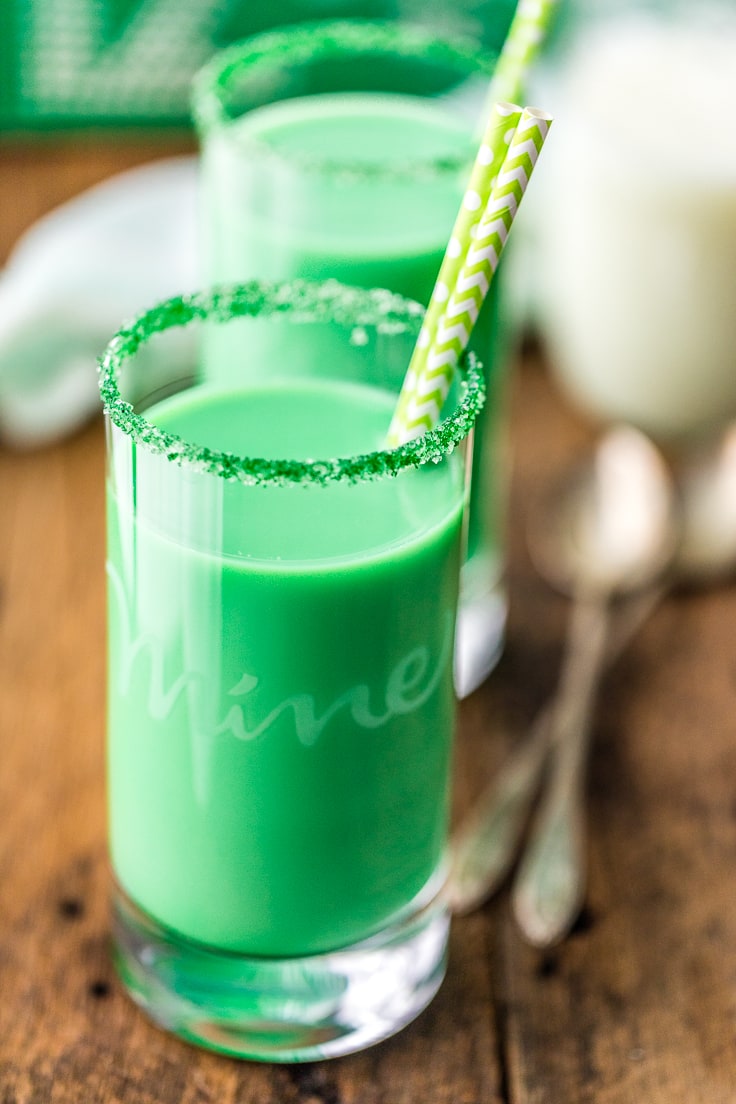 If your kiddos love milk, you can just add a few drops of food coloring to make it Magic Leprechaun Milk. Not rocket science, I realize. But sometimes super easy recipes are also super fun! Why not post about them?? I wish I had some pictures of me as a kid, opening up the refrigerator door to find the Green Milk. Just too fun. We don't have kids yet, but when we do, you better believe this will be a yearly tradition. And because I'm an adult who wants everything to taste the best way possible, I'll be making mine Vanilla Mint! Thank you very much! :)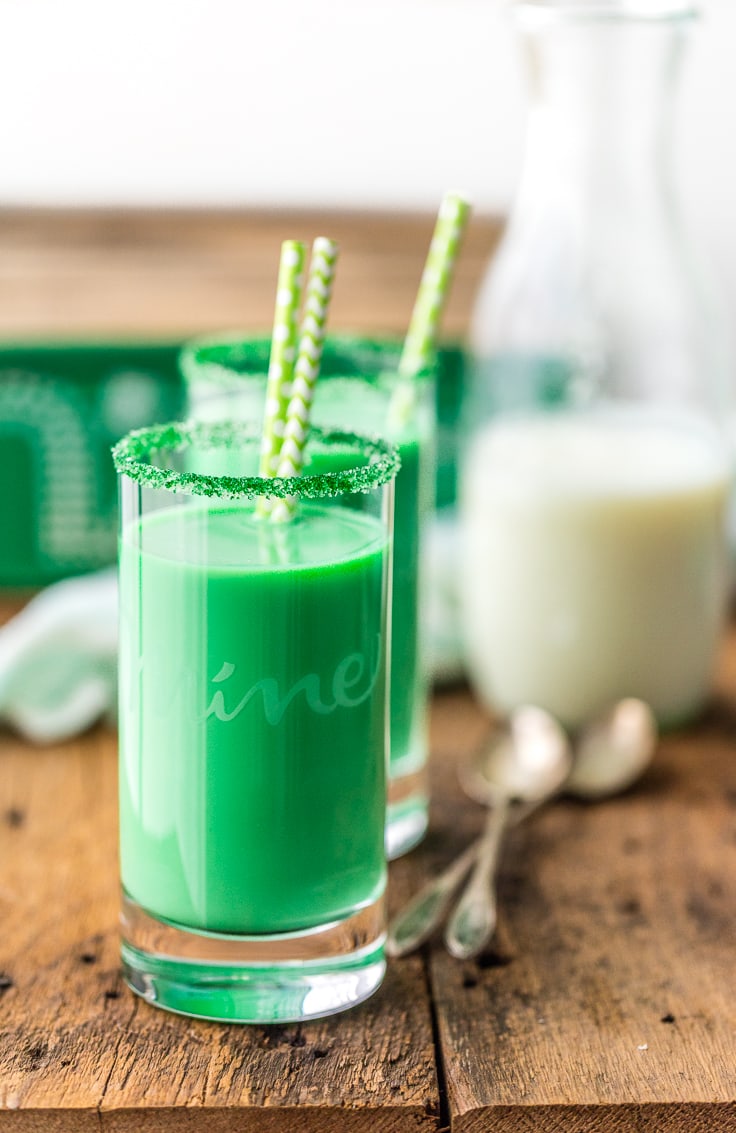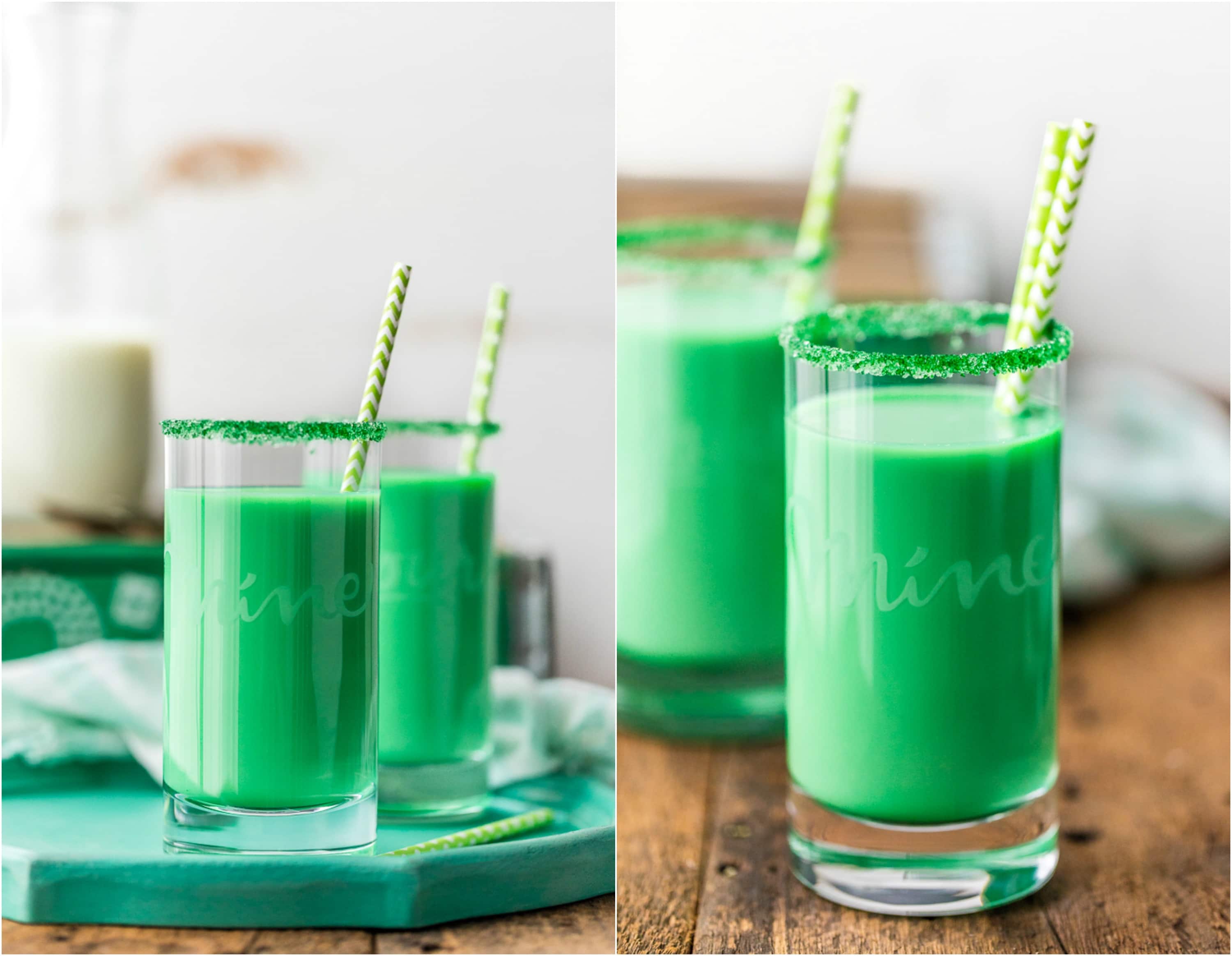 Do you have any favorite St. Patrick's Day traditions?! Is it Corned Beef and Cabbage Sliders or maybe Shamrock Shakes for all? So many fun options.
Vanilla Mint Green Milk happens to be my favorite St. Patrick's Day tradition.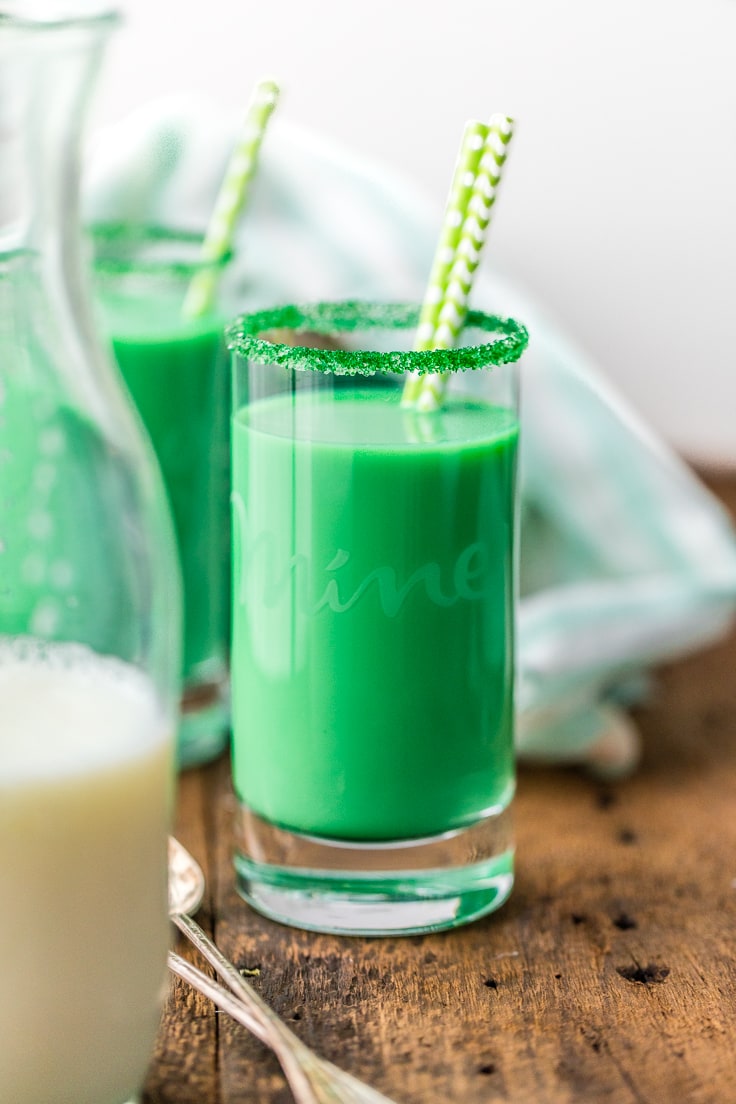 Enjoy your St. Patrick's Day!!
Vanilla Mint Green Milk for St. Patrick's Day! (Leprechaun Milk)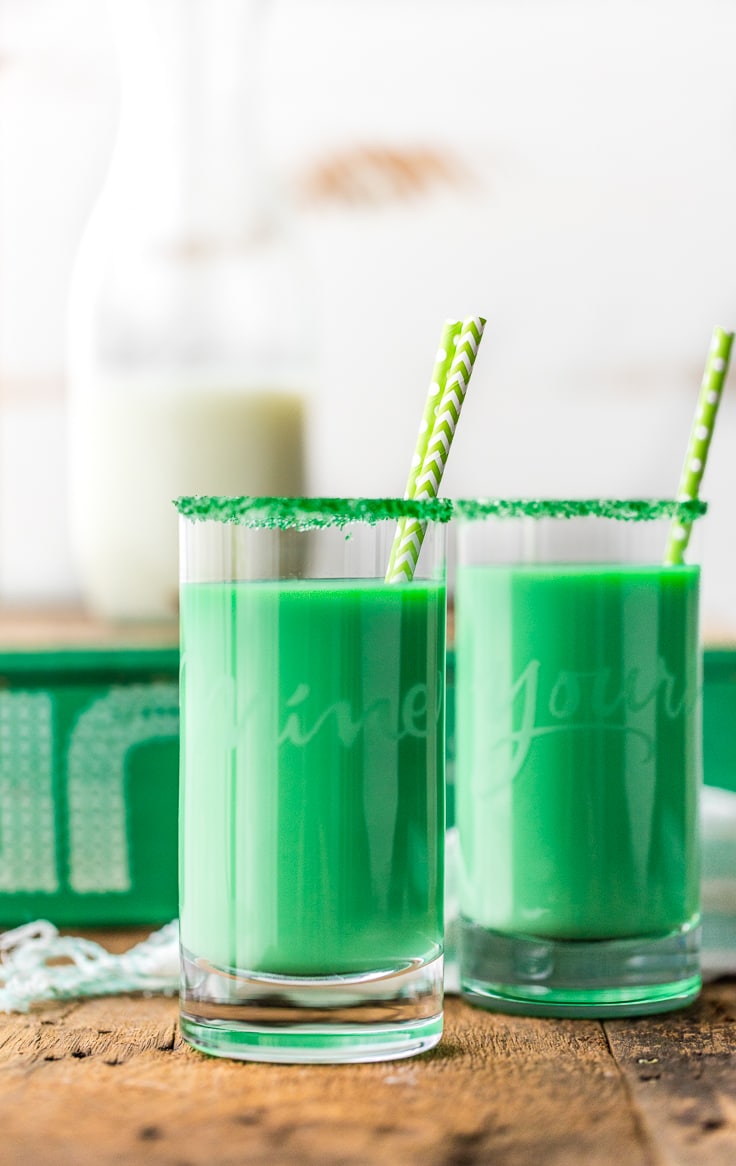 5 based on 2 review(s)
Ingredients
8 ounces cold skim milk (or your favorite kind. Also works with Almond Milk)
1 drop Mint Extract
1/2 teaspoon pure Vanilla Extract
4 drops green food coloring (more or less depending on what color you want)
Instructions
Stir all of the ingredients together and enjoy!
If making in a half gallon jug of milk, you can use approximately 6-8 drops mint extract, 4 teaspoons vanilla extract, and about 10-14 drops green food coloring. Close the cap very tightly and shake to combine. Leave in the fridge for unsuspecting kids or spouses :) You crazy leprechaun!
7.6.7
2234
https://www.thecookierookie.com/vanilla-mint-green-milk/
Did you make this recipe?
Never Miss a Recipe!
Subscribe to have posts delivered straight to your inbox!