All the BEST Mashed Potatoes recipes are right here. Make them for Thanksgiving, Easter, or any night of the week!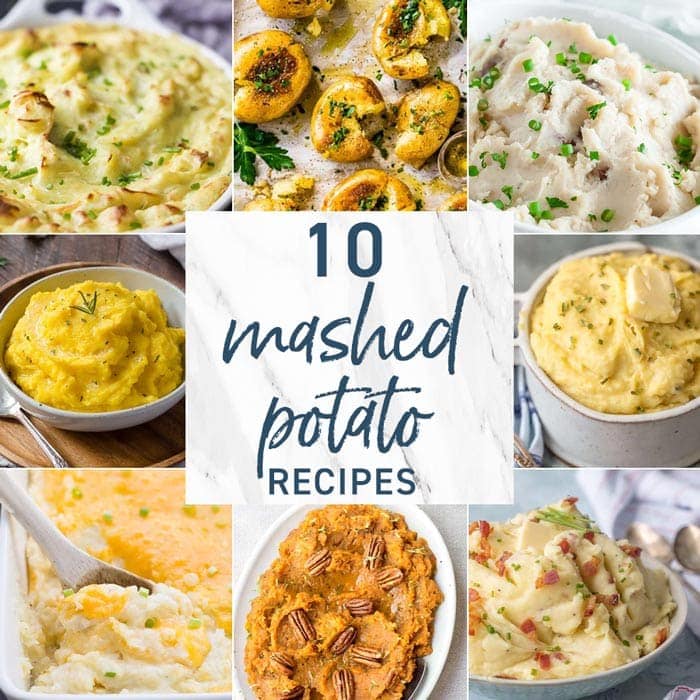 Hello there! It's Maryanne from The Little Epicurean. We cannot get enough MASHED POTATOES! Is there any better side dish that goes with literally anything and everything? We're talking about the best side dish ever- mashed potatoes!
Here are 10 BEST mashed potatoes recipes, perfect for all seasons and gatherings. Whether you're looking to make a weeknight pot roast dinner or in charge of your family Thanksgiving feast, you'll find the perfect recipe here!
Best Mashed Potato Recipes
Make Ahead Mashed Potatoes | The Cookie Rookie Don't worry about cooking all your dishes a la minute. Spread it out and save yourself some time with these make ahead mashed potatoes. These creamed potatoes are great for the holidays!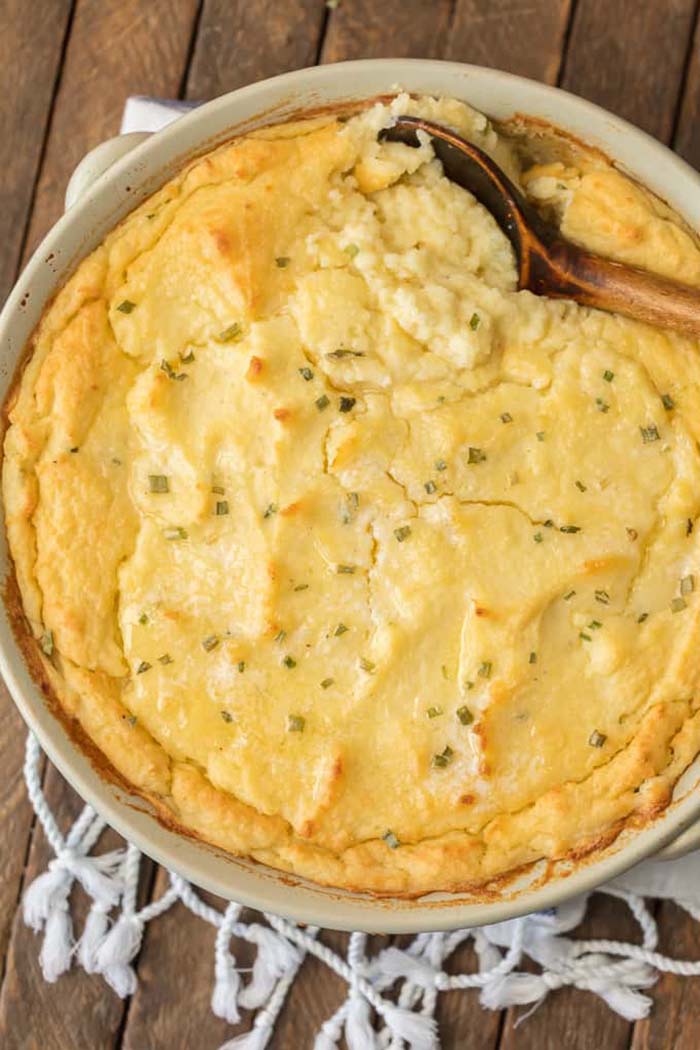 Slow Cooker Garlic Butter Mashed Potatoes | The Cookie Rookie Another easy way to make mashed potatoes- enlist the help of your slow cooker! These slow cooker mashed potatoes are richly flavored with roasted garlic and butter.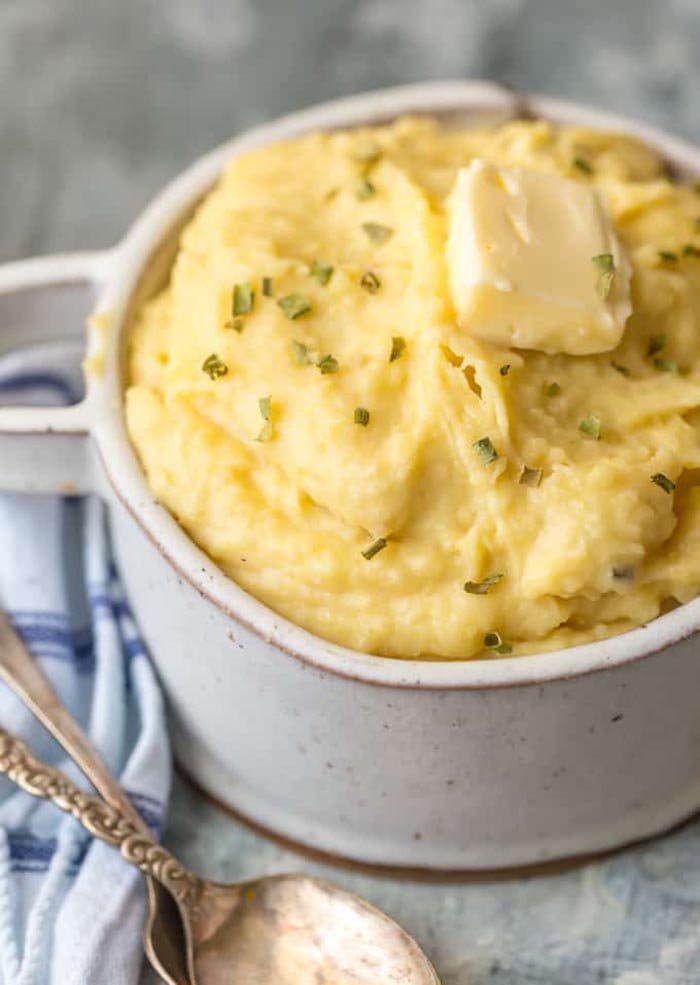 Loaded Deep Fried Mashed Potato Bites | The Cookie Rookie This twist of classic mashed potatoes are loaded with bacon, cheese, sour cream, and more, and then deep fried. Is this heaven?!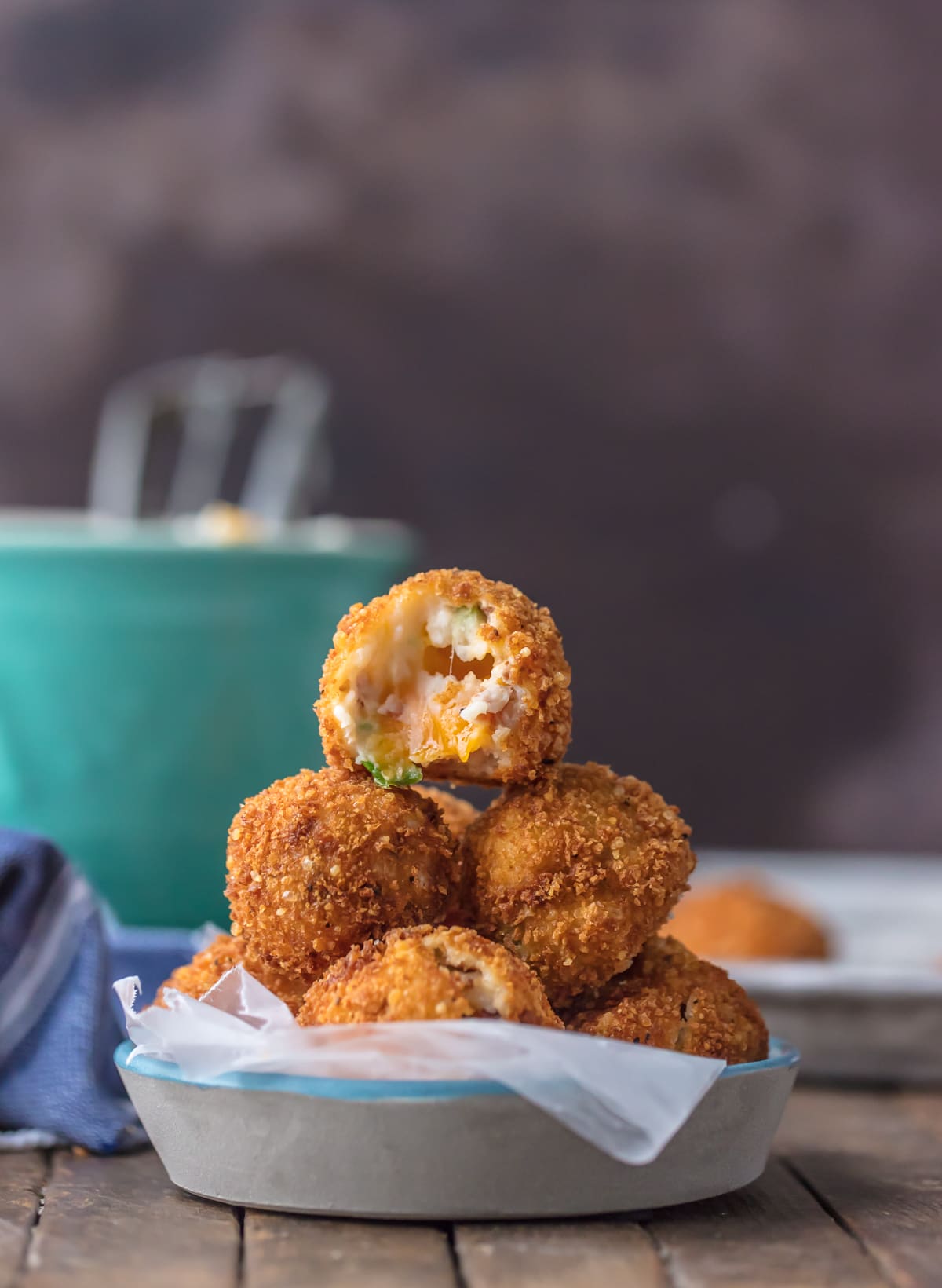 Crunchy Sweet Potato Casserole | The Cookie Rookie These aren't technically mashed potatoes, but this sweet potato casserole with a crunch topped streusel is our fave way to enjoy mashed sweet potatoes! To die for!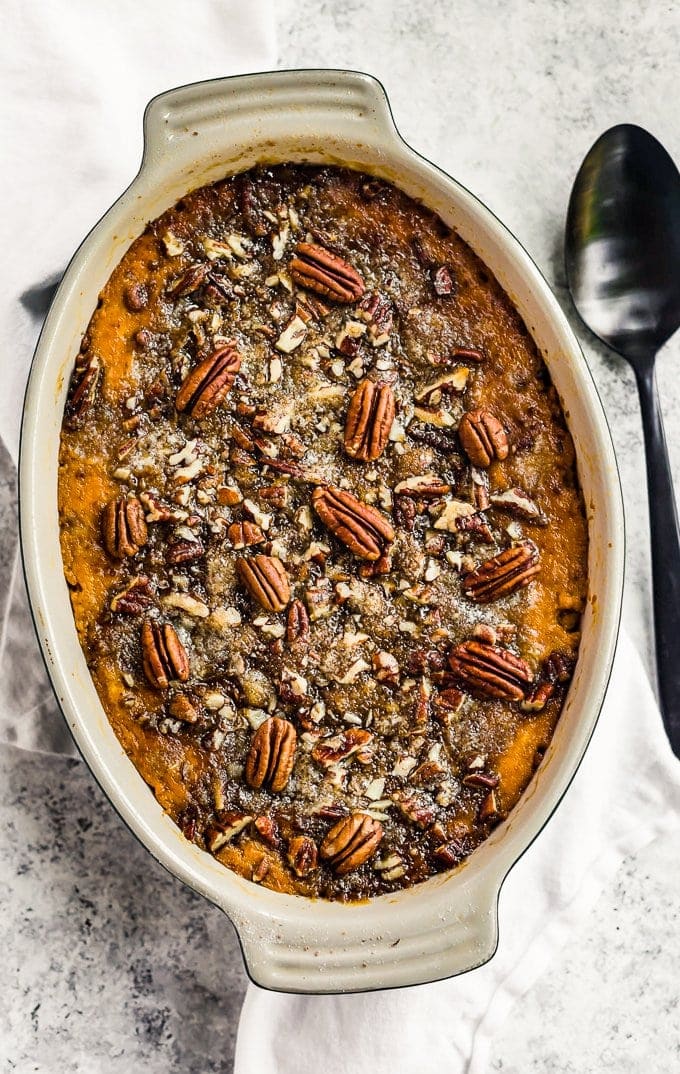 Best Twice Baked Potatoes Recipe | The Cookie Rookie Twice Baked Potatoes are basically baked potatoes loaded with mashed potatoes. I mean, what could be better than that?!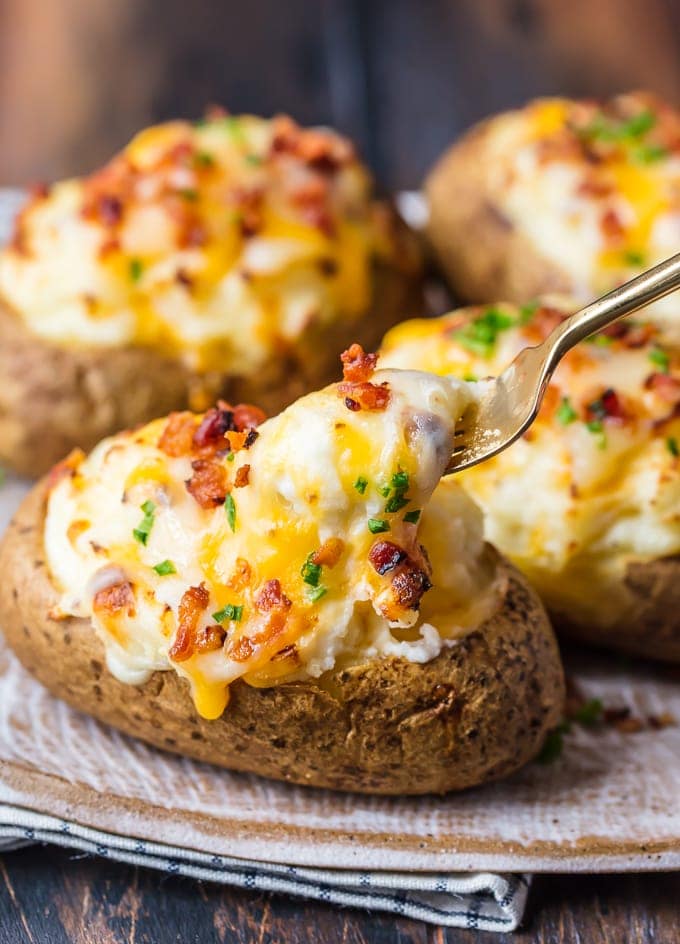 Sour Cream & Chive Mashed Potatoes | Joyful Healthy Eats These mashed potatoes are loaded with garlic and chives. But the real stars are the ingredients that make it super creamy- sour cream and cream cheese!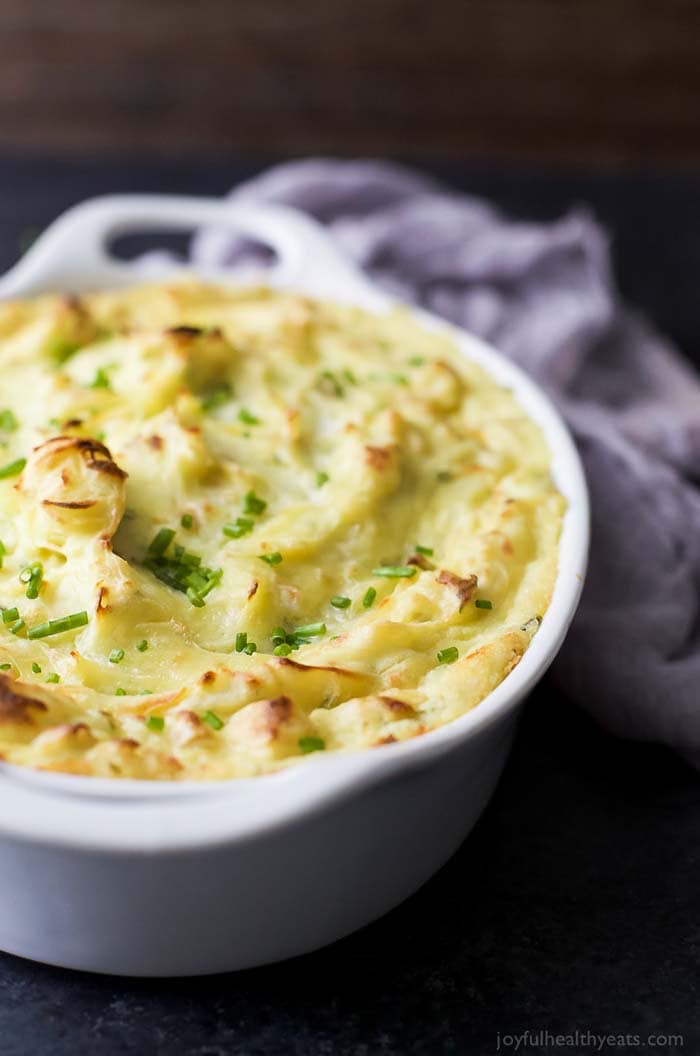 Smashed Potatoes | The Cookie Rookie Somewhere between fries and baked potatoes, lives the smashed potato. They have a crispy exterior like fries, but they're soft and creamy on the inside like mashed potatoes. They make a wonderful side dish to any meal!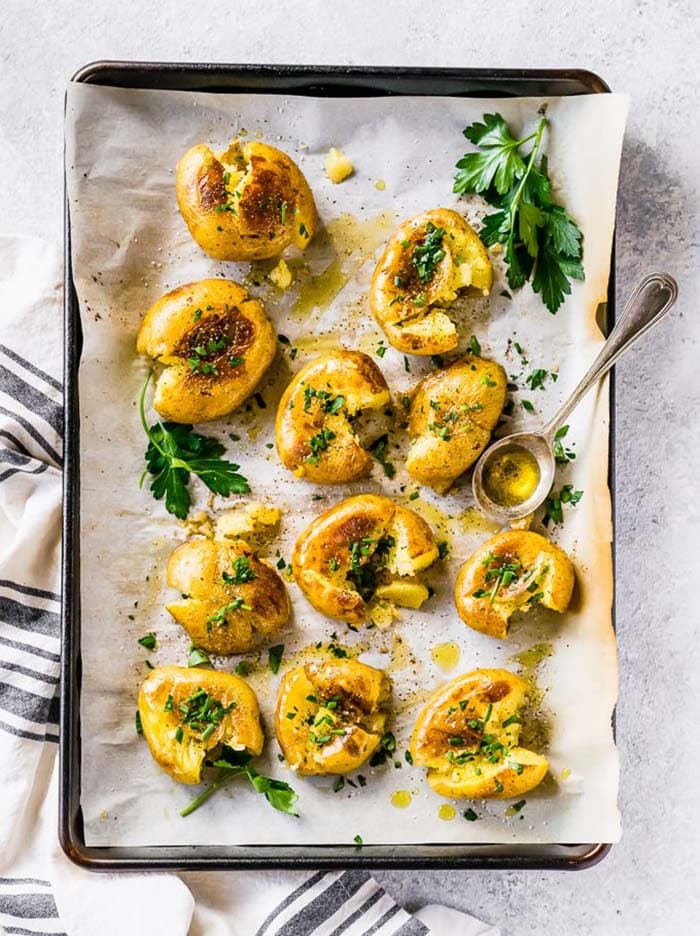 Twice Baked Potato Casserole | Kristine's Kitchen Hate all the work involved in making twice baked potatoes? This casserole dish is the answer! Thanks to the addition of yogurt, cheese, and half & half, these are super creamy!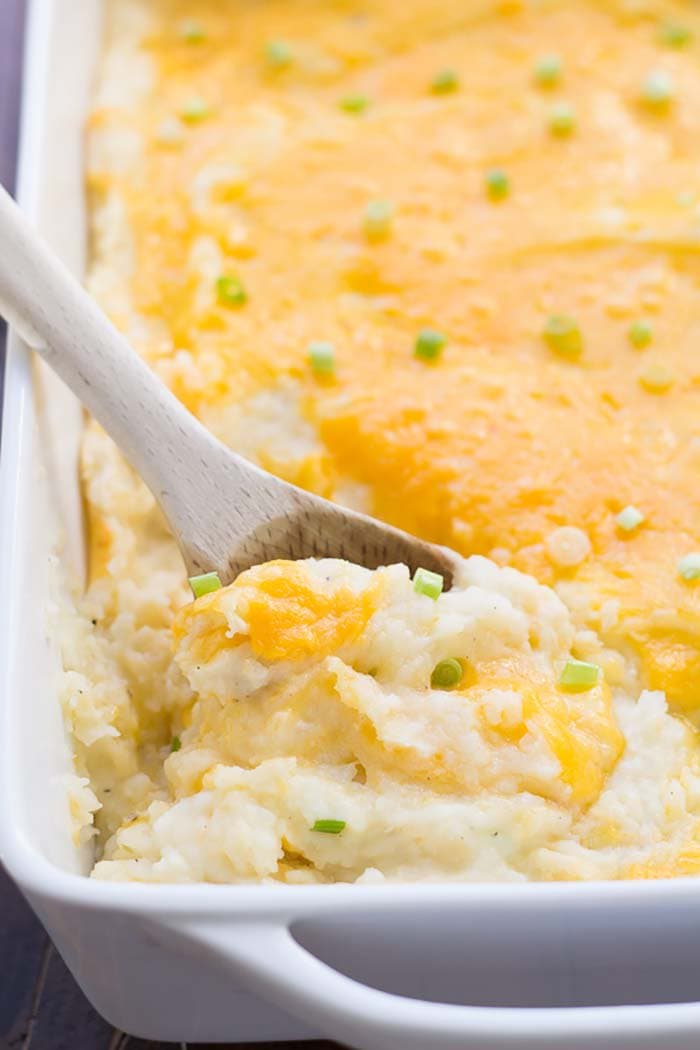 Cheesy Mashed Potatoes with Goat Cheese and Bacon | The Cookie Rookie These are the mashed potatoes to serve when you want to impress your guests. This bacon and goat cheese mashed potato recipe is waiting to become your signature Thanksgiving side dish!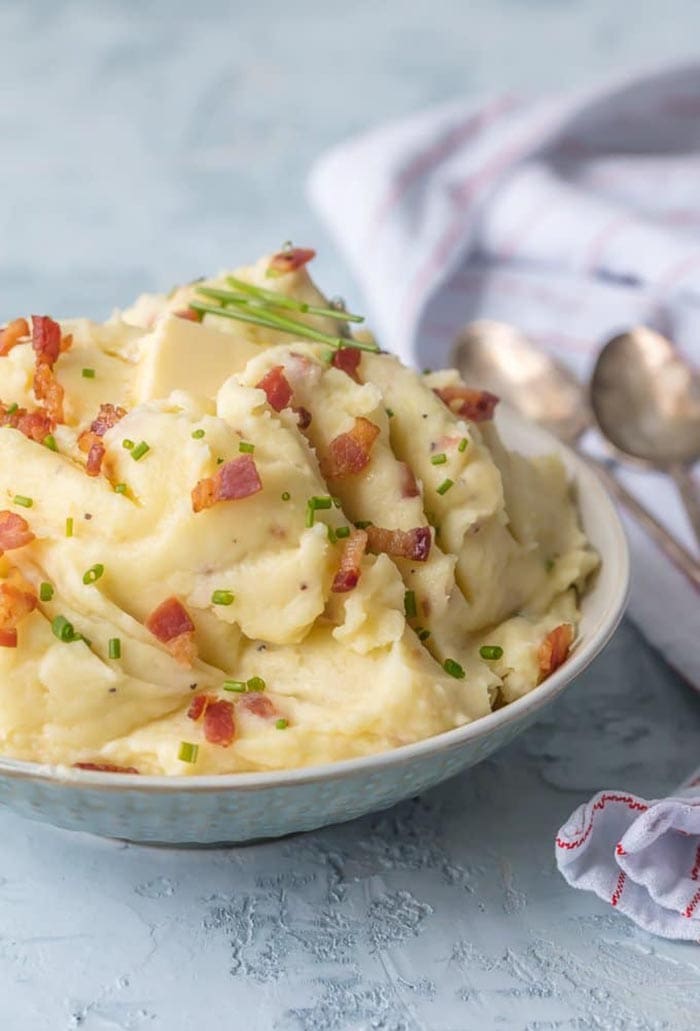 Creamy Kabocha Squash Mashed Potatoes | Flavor the Moments Kobocha squash and Yukon gold potatoes combine forces to create this wonderful, creamy side dish.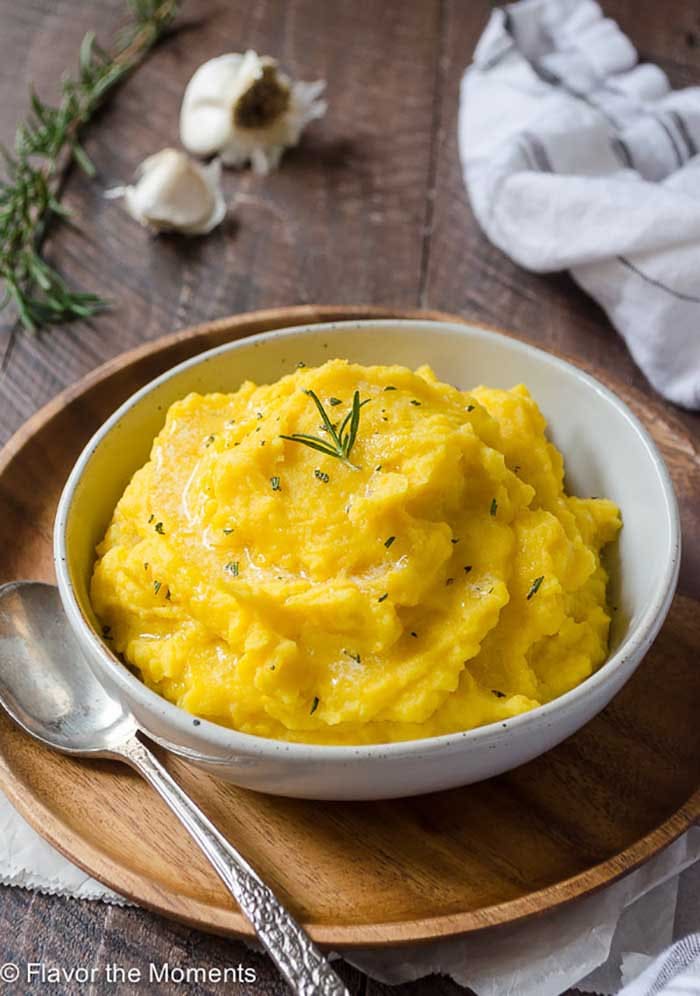 Easy Mashed Sweet Potatoes | Foolproof Living This easy mashed sweet potato recipe takes less than 45 minutes to make from start to finish. No need to wait for Thanksgiving to enjoy this side dish!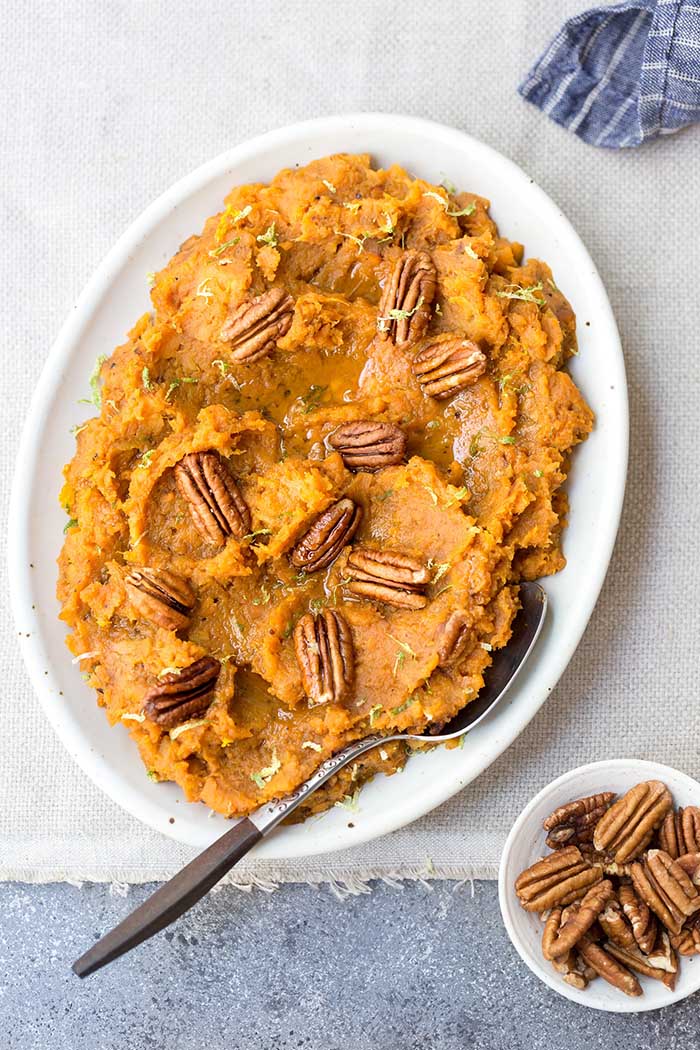 Wasabi Mashed Potatoes | Dizzy, Busy, and Hungry Want to add a little zing to your traditional mashed potatoes? How about adding some wasabi mustard! It's a flavorful kick that'll have you coming back for seconds.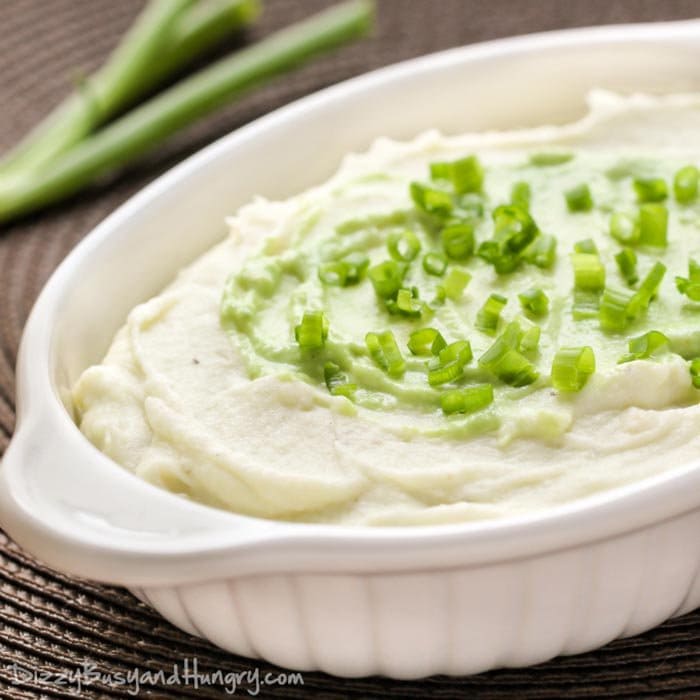 Slow Cooker Creamy Cauliflower Mashed Potatoes | Peas and Crayons Cauliflower is the magical vegetable that works in pretty much any dish. Lighten up your mashed potatoes with the addition of cauliflower!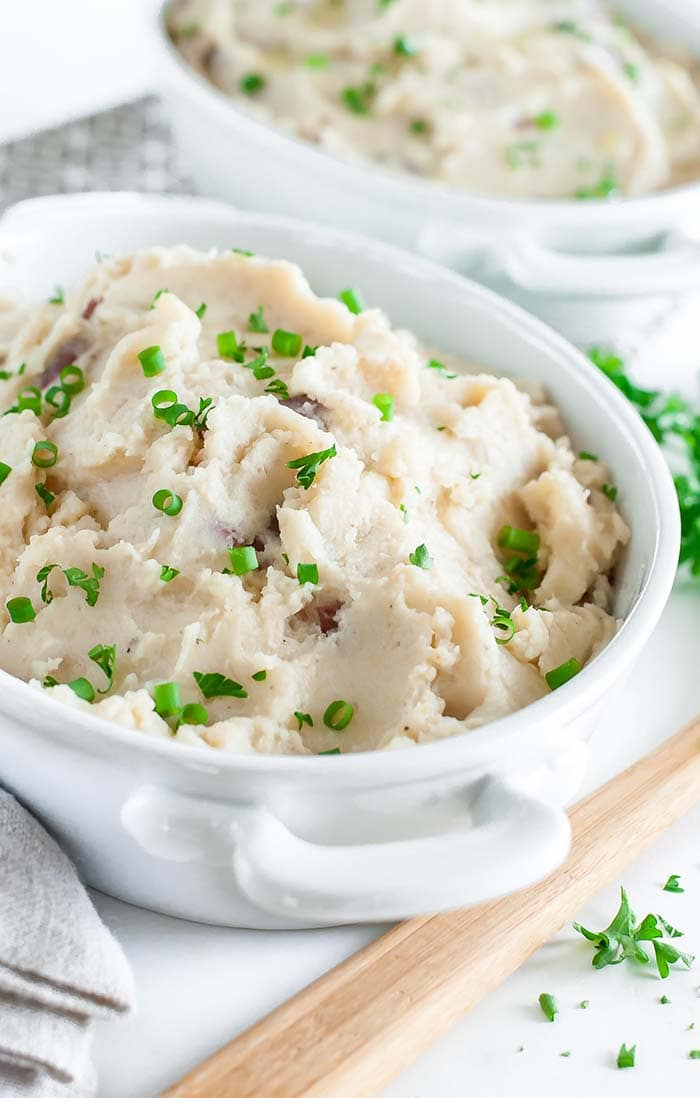 Which mashed potatoes recipe is your favorite? I'm pretty sure you'll love them all!