Easy Beergaritas are the perfect drink for the enjoying (or suffering through) the Superbowl! Beer and Margaritas are a match made in cocktail heaven! This is such a fun way to celebrate Summer.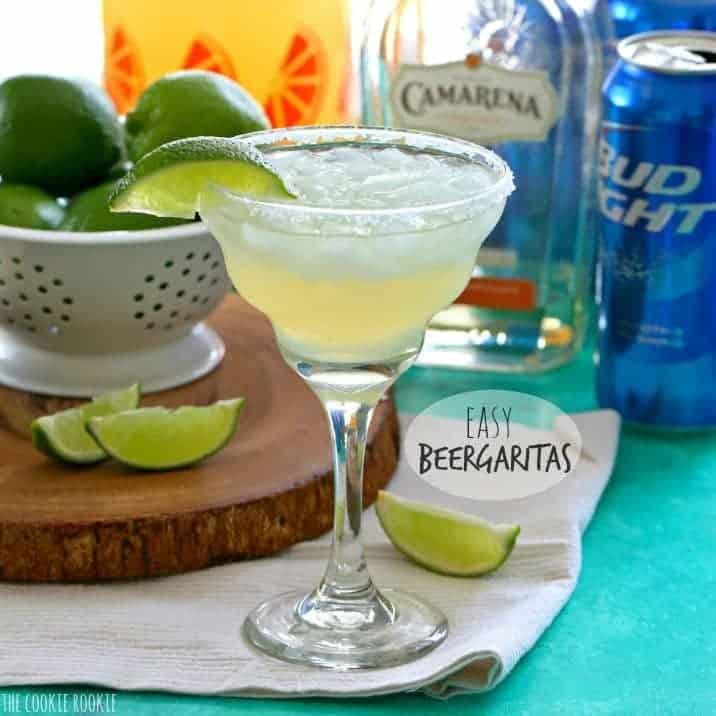 The Superbowl is on it way. Some of us will be enjoying the game, and some of us will mostly just be enjoying the commercials. Either way, we all deserve a fun cocktail to drink during it. If I'm going to sit through 4+ hours of football, I need it!
Beergaritas are the perfect cocktail for Superbowl Sunday, game day, Cinco de Mayo, or any summer evening. They're so easy to throw together, they taste AMAZING, and the type of drink everyone can enjoy. What could be better than a Margarita mixed with Beer?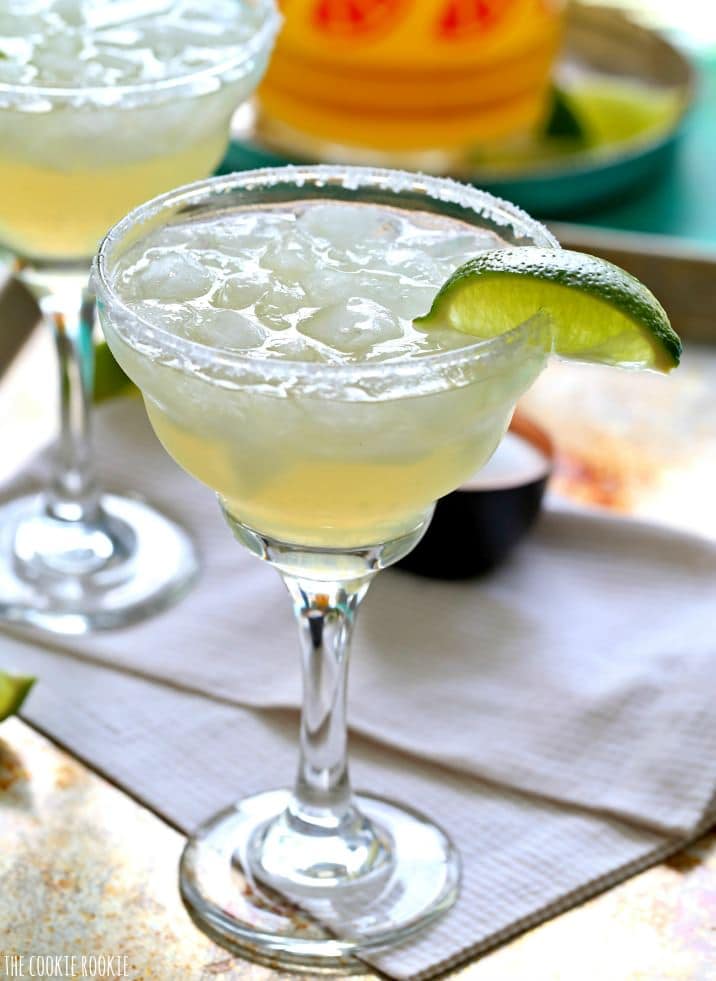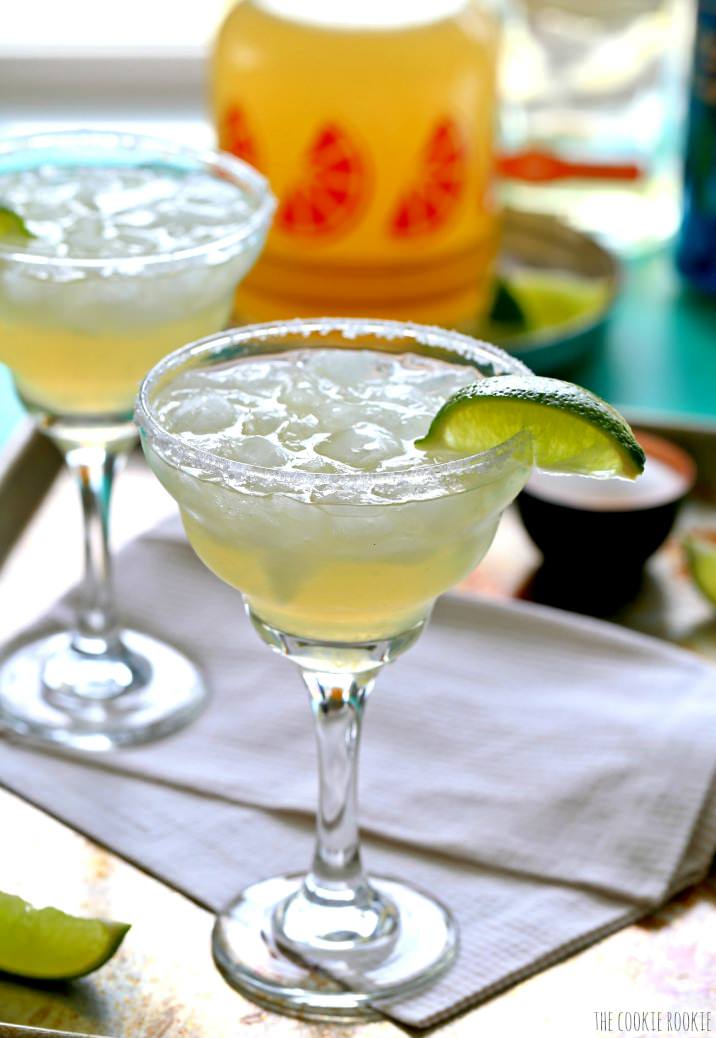 3 Ingredient Beergaritas
You only need 3 ingredients to make this amazing drink! There's nothing better than an easy cocktail you can throw together so you don't miss a thing while watching the game.
Frozen Limeade Concentrate – This is the trick to making this recipe super quick. Just add water and mix the limeade together.
Light Beer – You can really use any beer you like, but I prefer to use a light beer to create a nice flavor balance.
Tequila – Use a good quality tequila.
That's all you need! Then just serve over ice, and garnish with lime wedges and salt.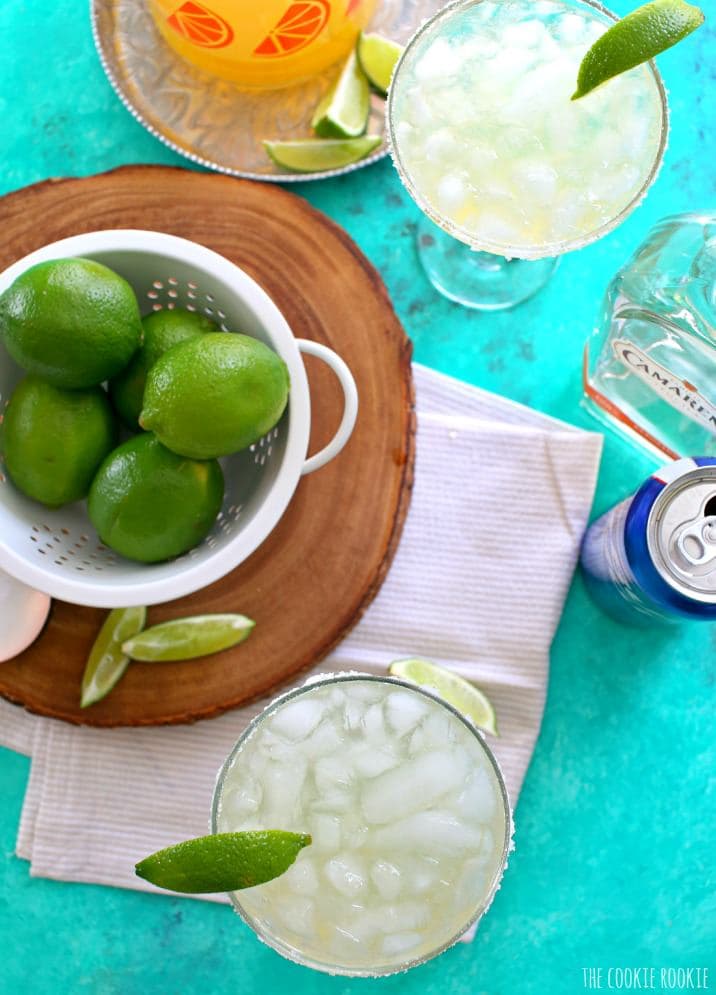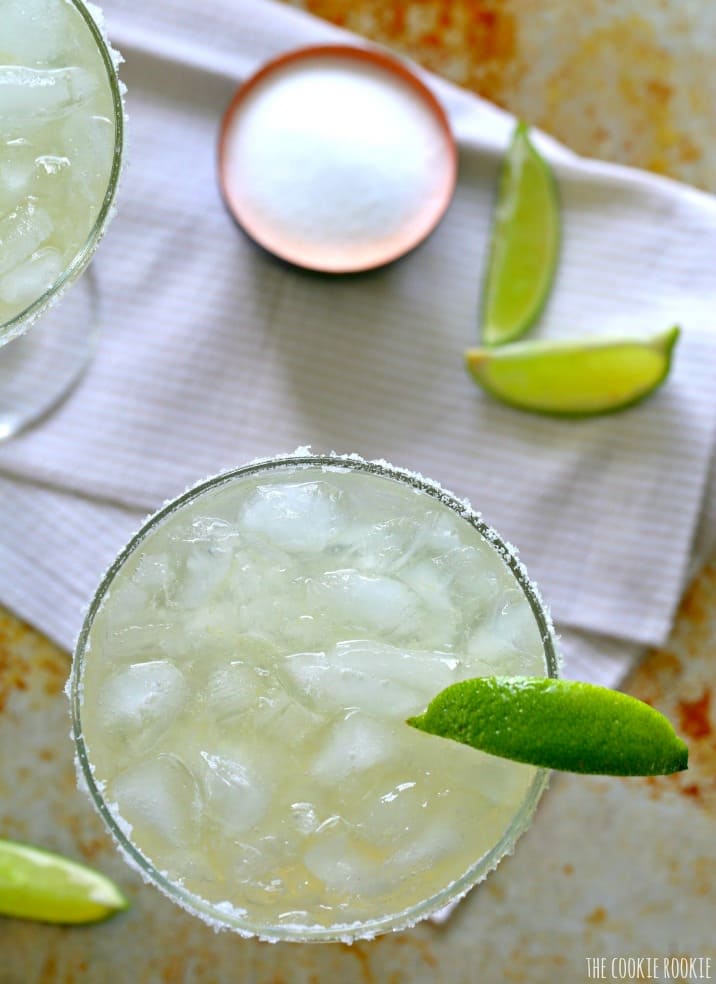 Serving Suggestions
These Beergaritas are even better when paired with the best appetizers and Mexican food! Here are my favorite recipes to make and serve with these.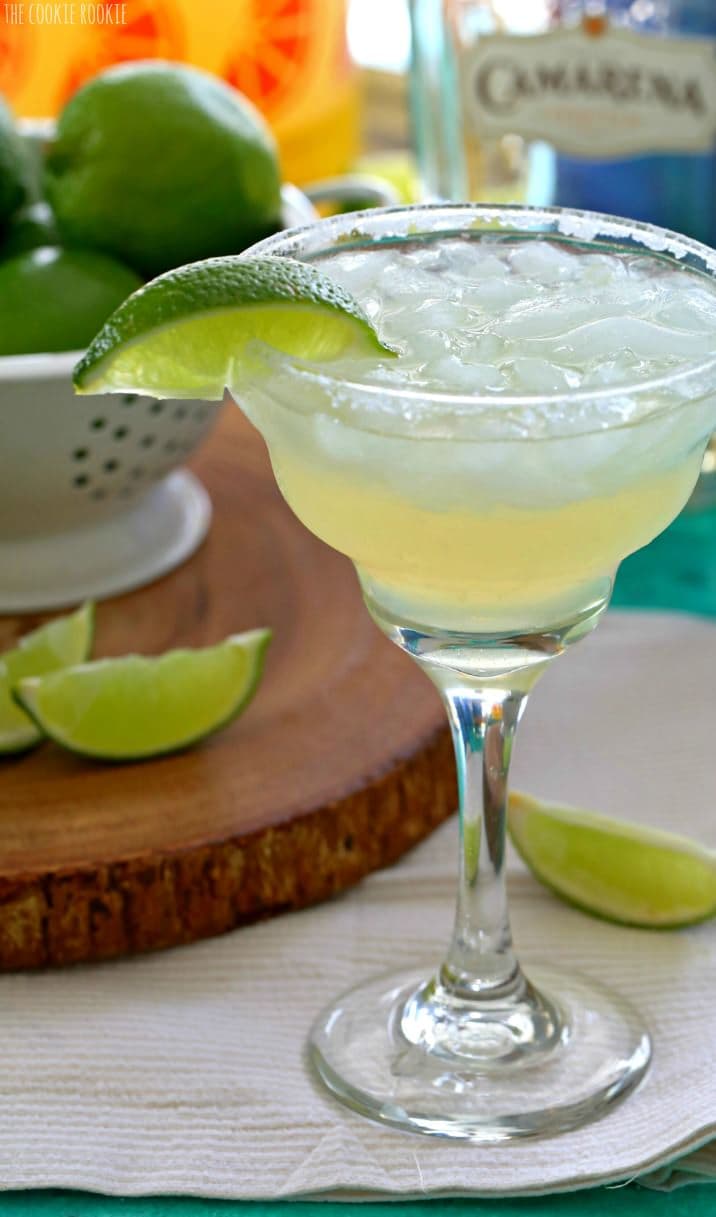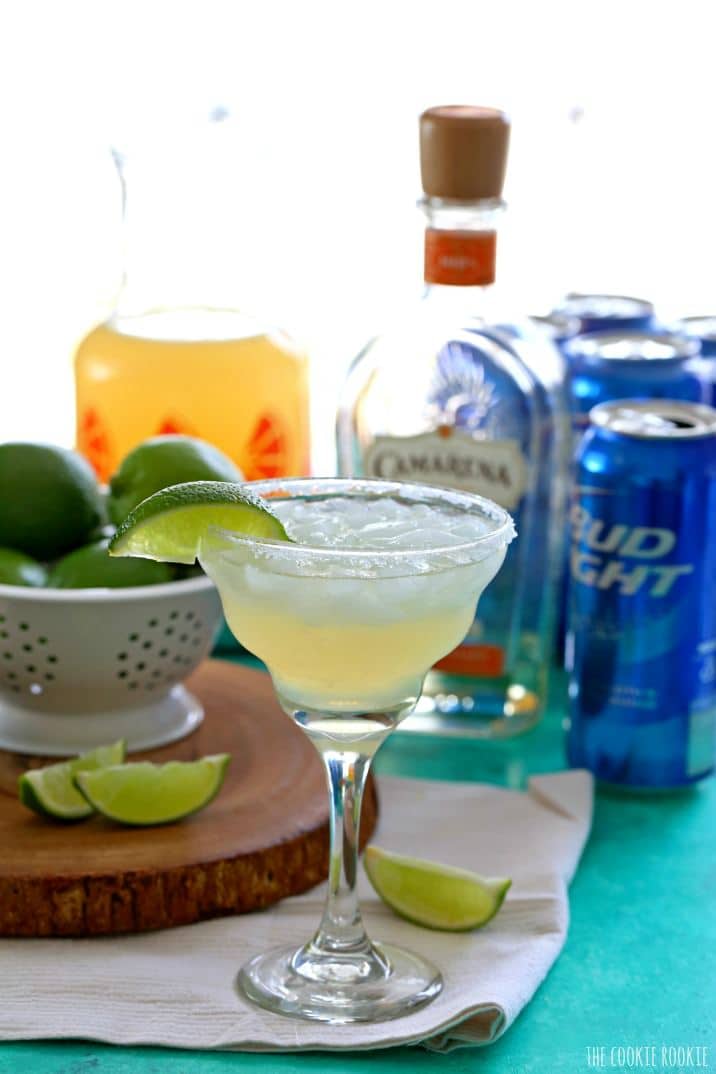 This Easy Beergaritas cocktail is one of my very favorites and only boasts 3 ingredients.
Sometimes simple is best. Don't let the beer fool you, it tastes surprisingly delicious in the fun twist on a margarita. You need to try it to believe it!
Try some of these fun margarita and cocktail recipes: