Easy Beergaritas are the perfect drink for the enjoying (or suffering through) the Superbowl! Beer and Margaritas are a match made in cocktail heaven! This is such a fun way to celebrate Summer.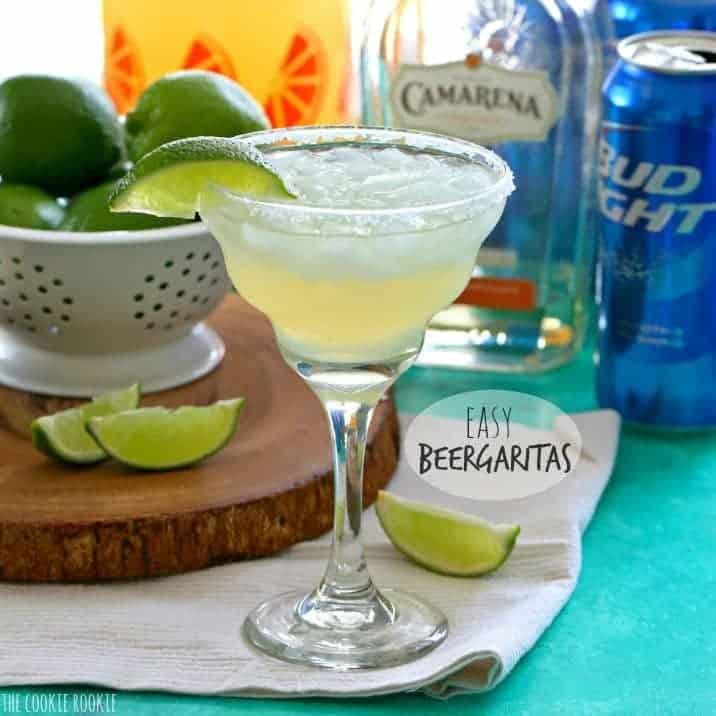 Ahhhhh, the Superbowl. Some of us will be enjoying the game, and others of us will be enjoying the commercials. Either way, we all deserve a fun cocktail. If I'm going to sit through 4+ hours of football, I might need a stiff drink! :)
Beergaritas are the perfect cocktail for the Superbowl. So easy to throw together, taste AMAZING, and the type of girly drink the men can get behind. Beer. Duh.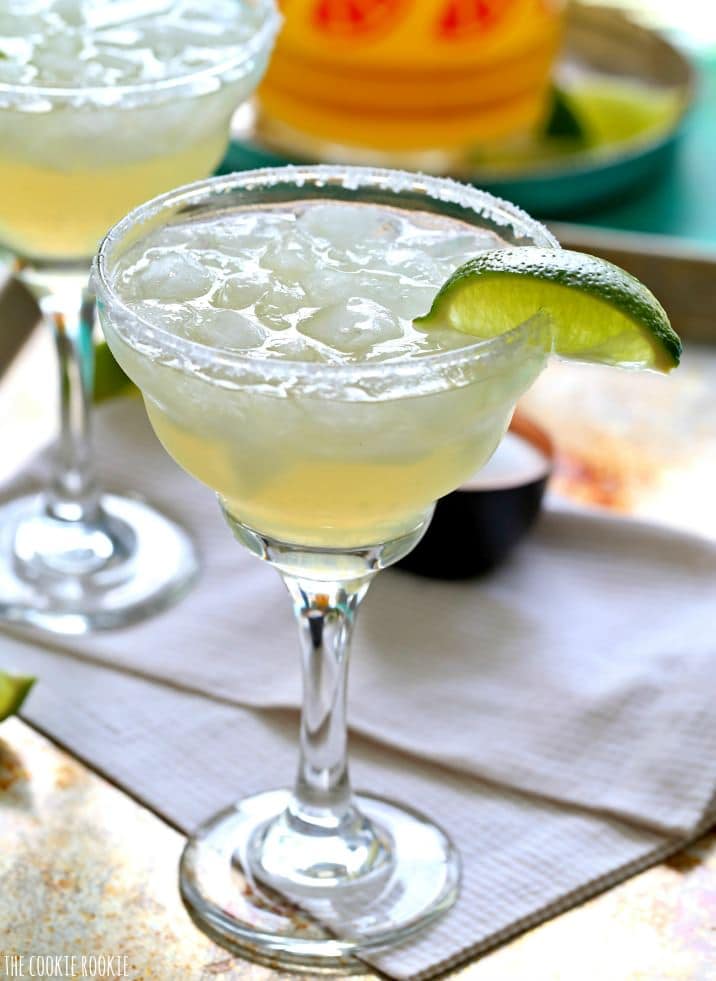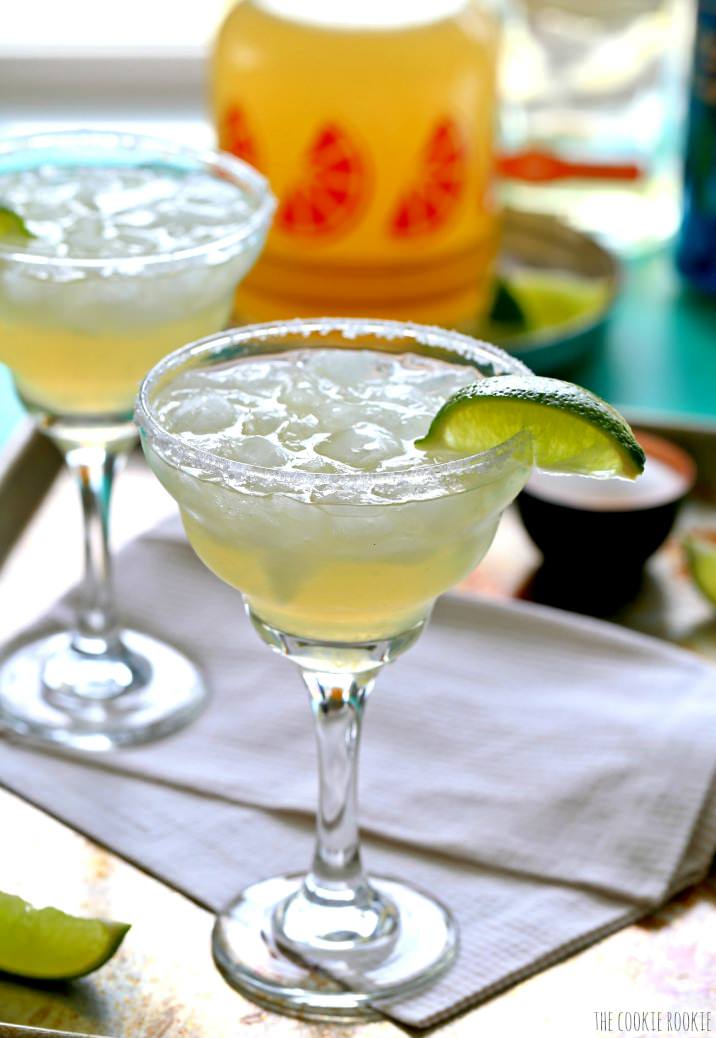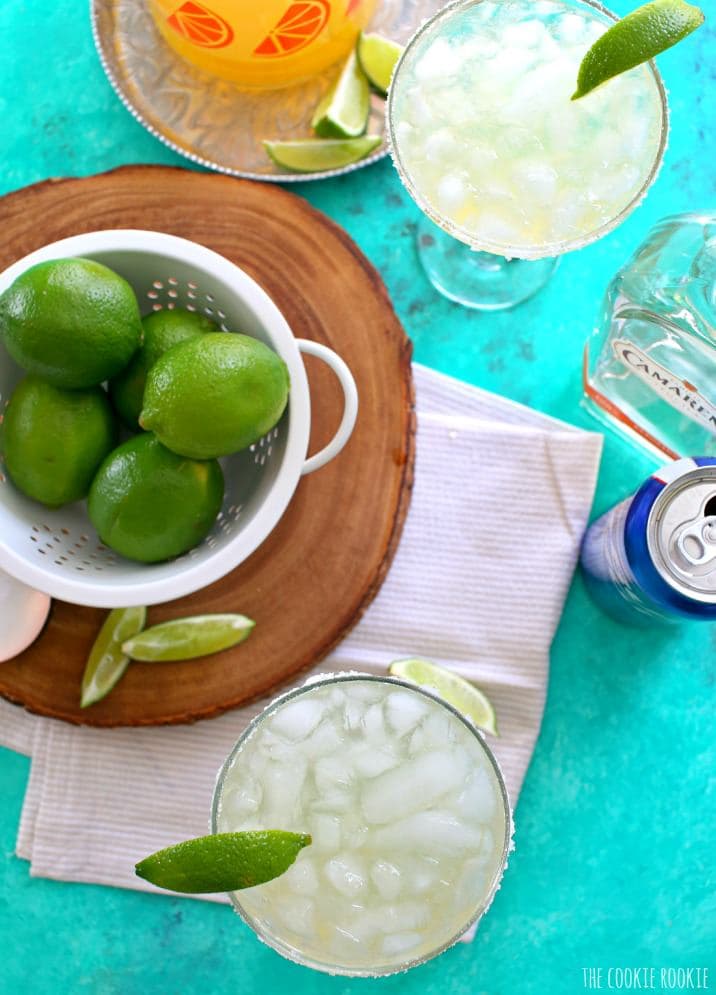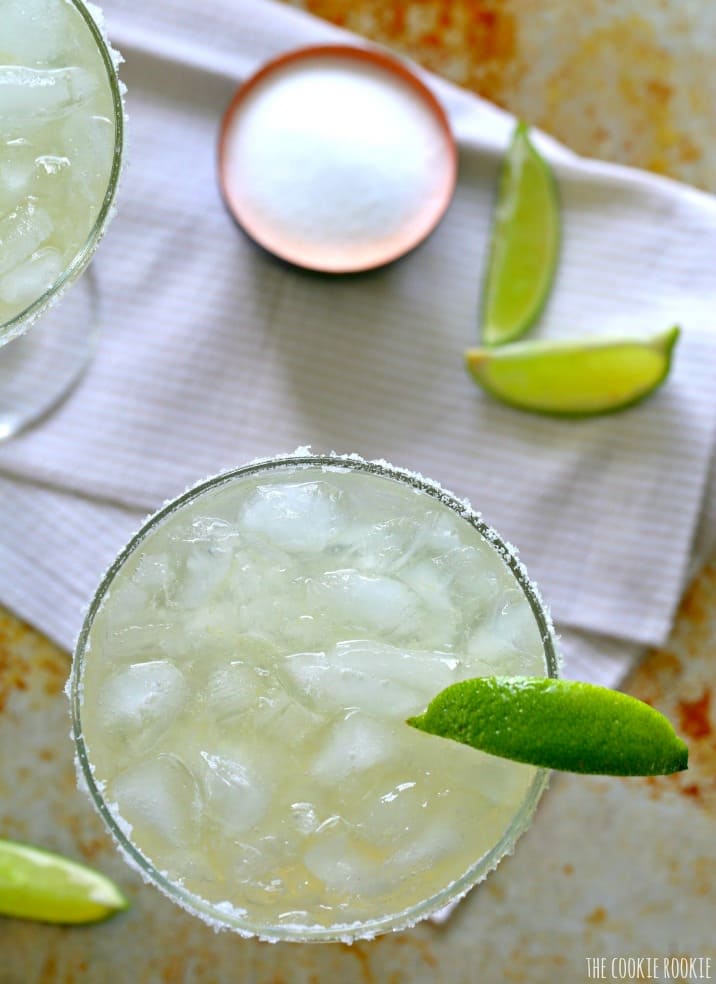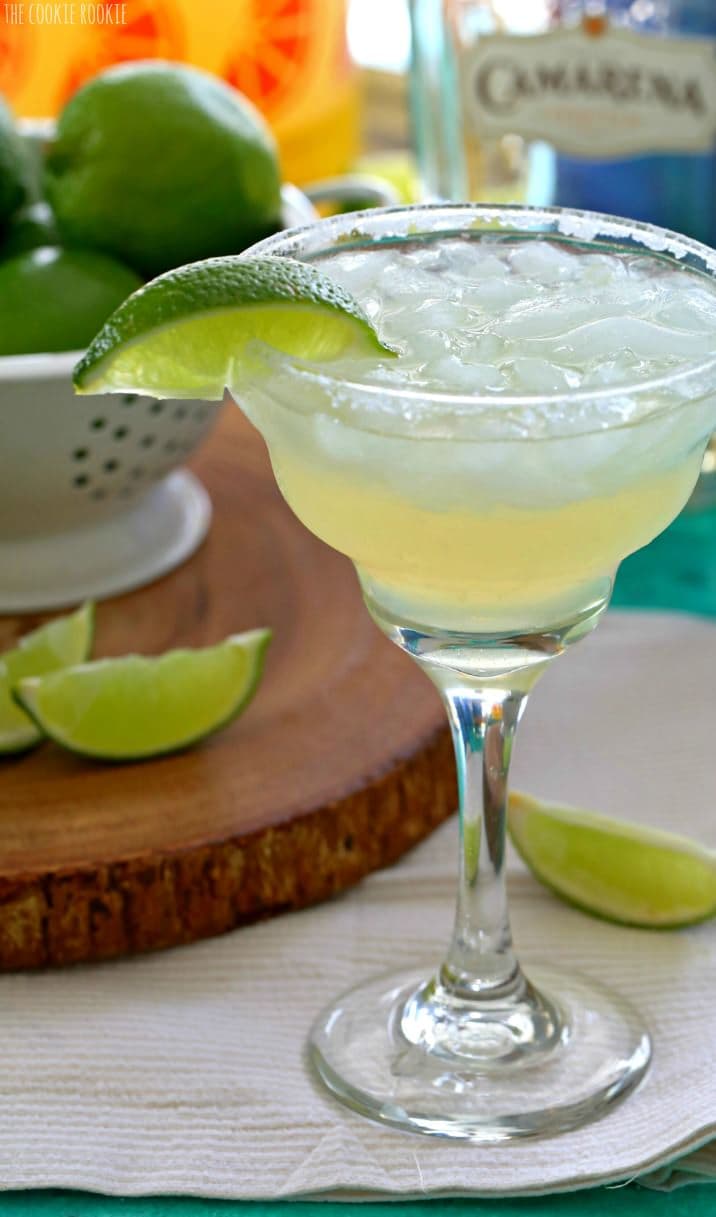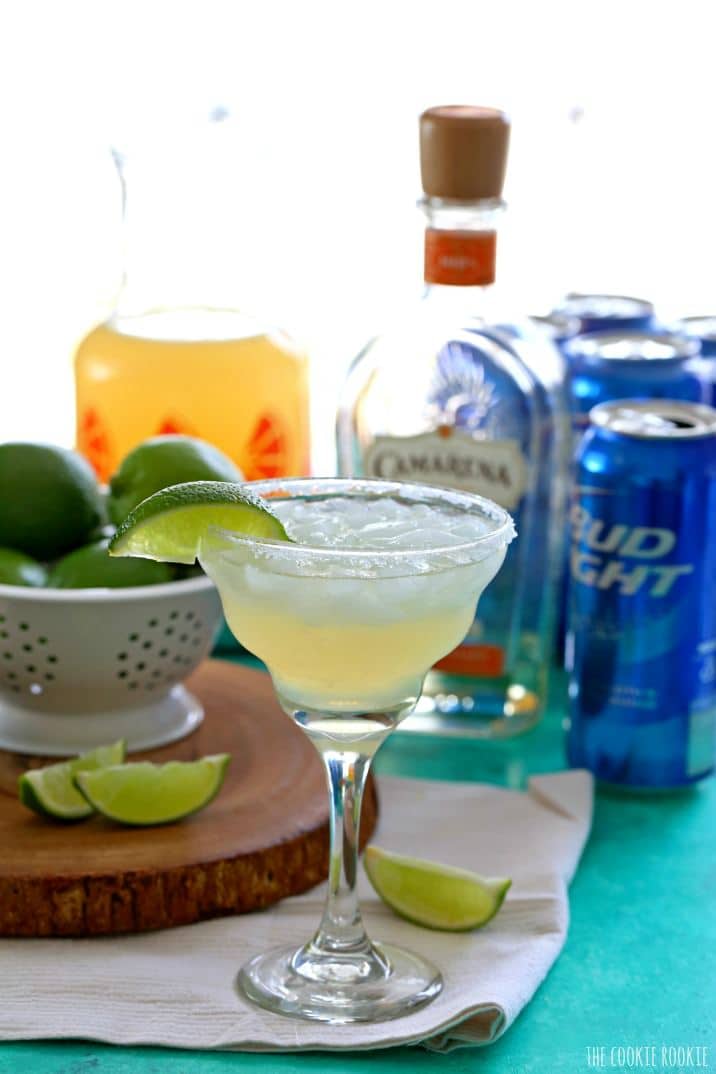 This Easy Beergaritas cocktail is one of my very favorites and only boasts 3 ingredients.
Sometimes simple is best. Don't the beer fool you, it tastes surprisingly delicious in the fun twist on a margarita. You need to try it to believe it! We used Bud Light in anticipation of the cute dog and Clydesdale commercials Budweiser brings us every Superbowl. I can't wait!! Plus, living in Saint Louis, any other beer would be a crime. Any light beer will work, but I bet they don't have clydesdales!
Cheers!