BAKED CHICKEN SALAD PIE is my absolute favorite comfort food recipe. Hot Chicken Salad baked into a flakey pie crust and covered with cheese…what could be better?! Our family LOVES this recipe!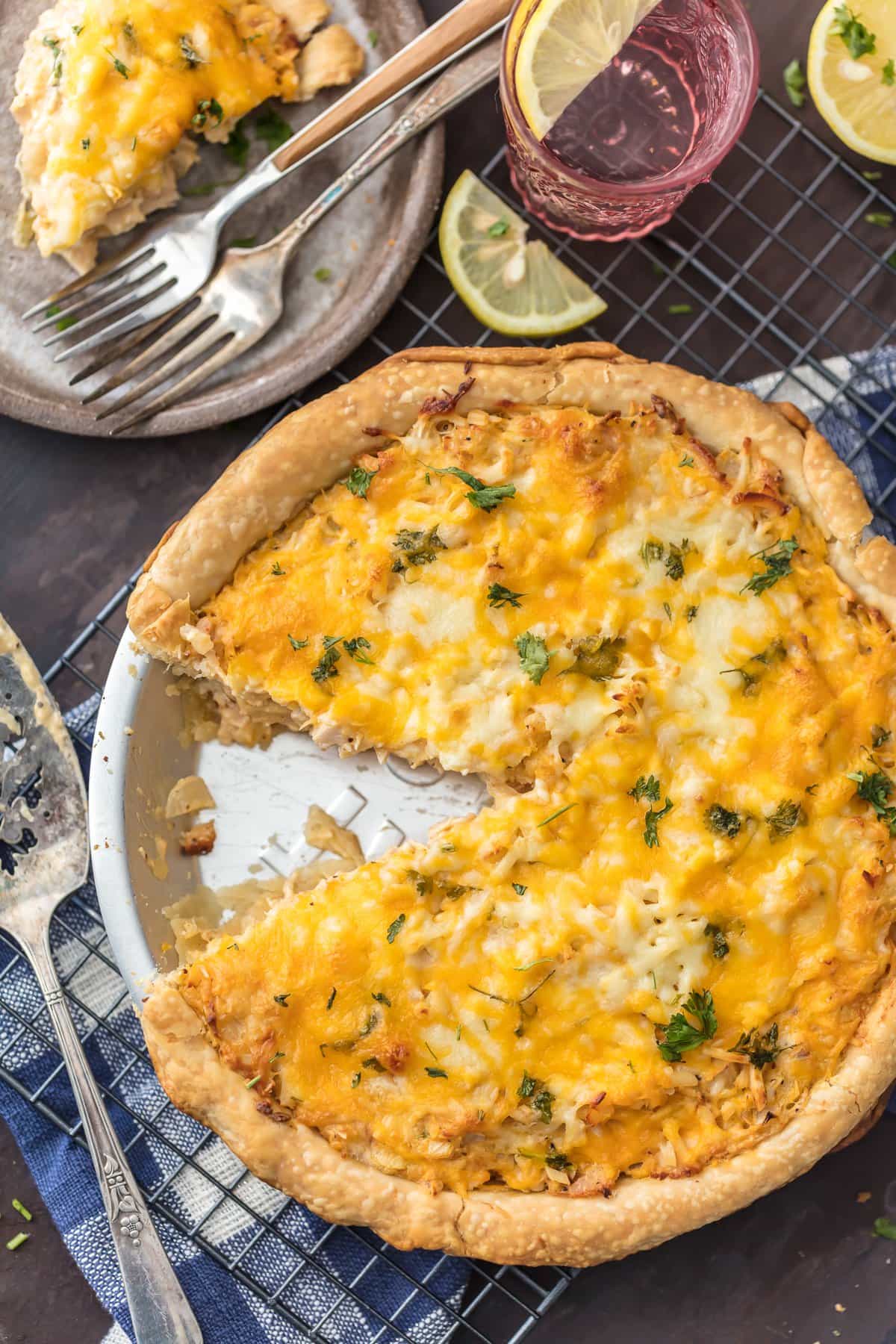 THIS POST WAS ORIGINALLY PUBLISHED ON FEB 16, 2014. IT WAS AN INSTANT FAVORITE WITH READERS AND IS ONE OF THE ALL TIME GREATS ON THE COOKIE ROOKIE! I THOUGHT IT DESERVED A REBOOT. ENJOY!
I love all of my mom's home cooking…but I have a couple favorites. Some that never ever disappoint are her Creamy Chicken Soup, Spaghetti and Meatballs, and Sherry Chicken. I literally crave them all the time. And then there is her Baked Chicken Salad Pie. A fun take on a classic recipe, it's the ULTIMATE comfort food. You have to try it to know how great it is, and I hope you do IMMEDIATELY! It never lasts long when we make it, and it's one of the recipes that's made my Mom famous among my friends.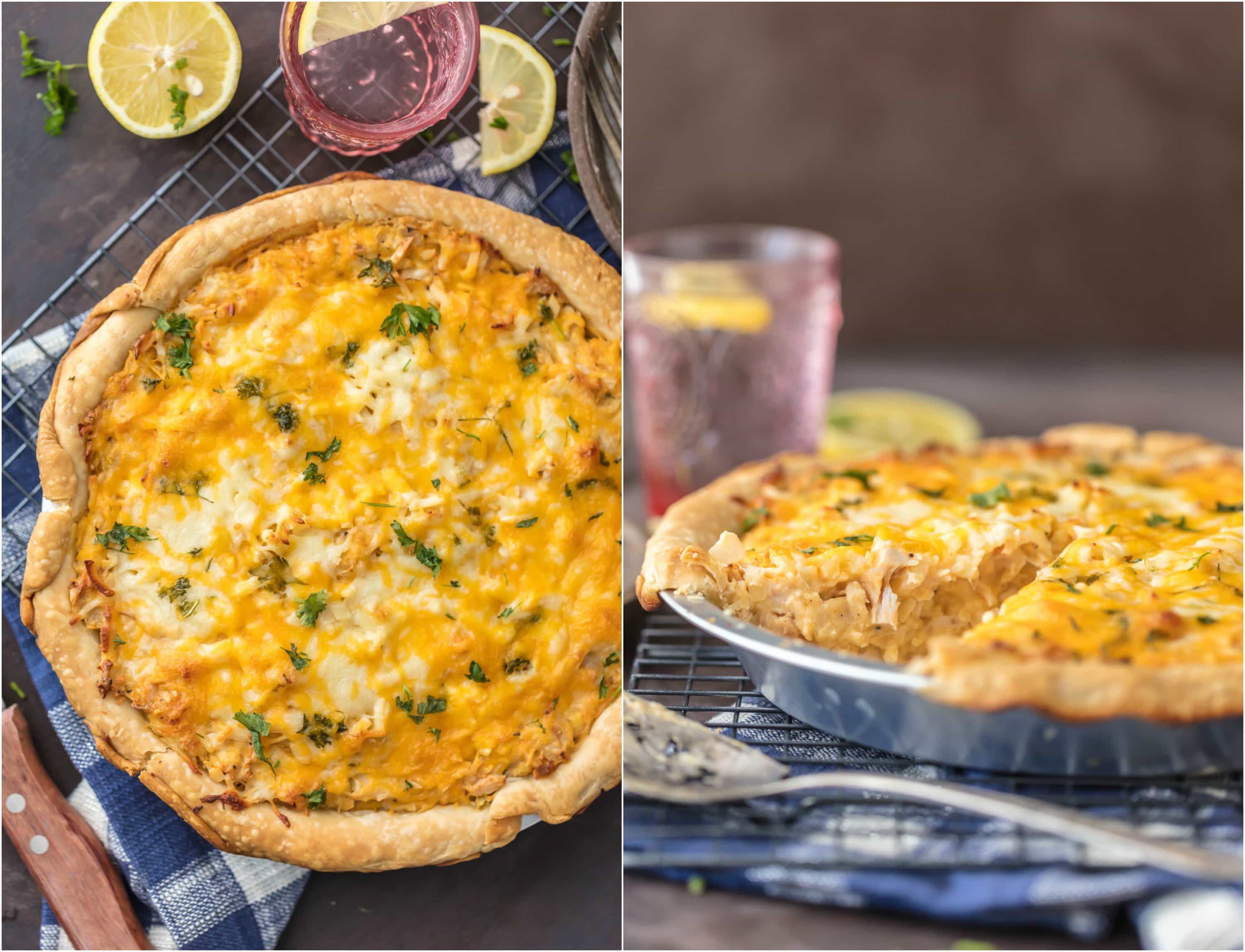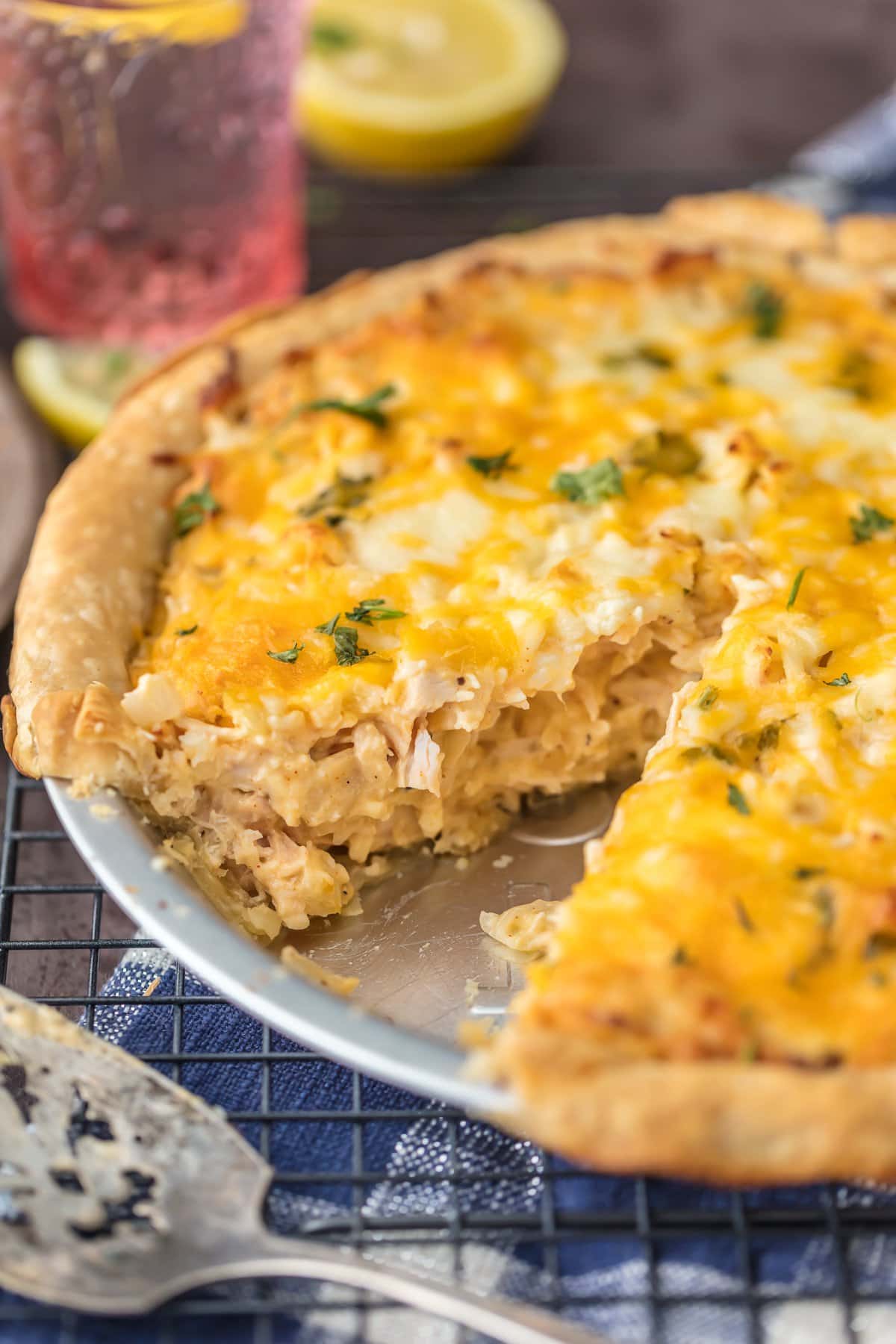 Mom adapted this recipe The Blue Owl Restaurant & Bakery in Kimmswick, MO (Missouri does have a few perks)…and it is one of my all-time favorite meals. Its cozy, hearty, and just feels like home. I have always loved chicken salad, its the perfect summer meal. In the winter, I cannot get enough of chicken salad baked into a creamy, delicious pie. Flaky pie crust, delicious chicken salad, cheese…so many of my favorites!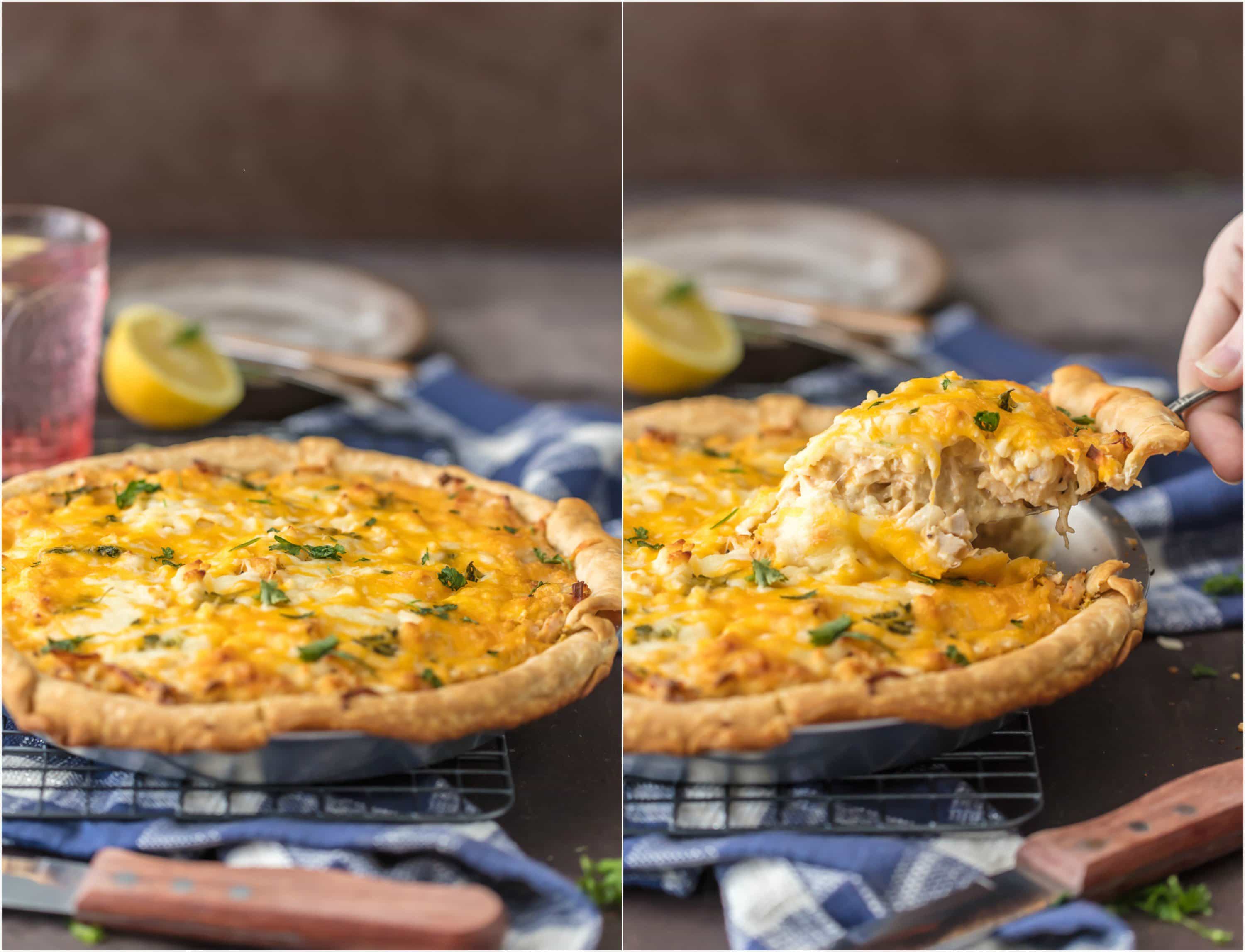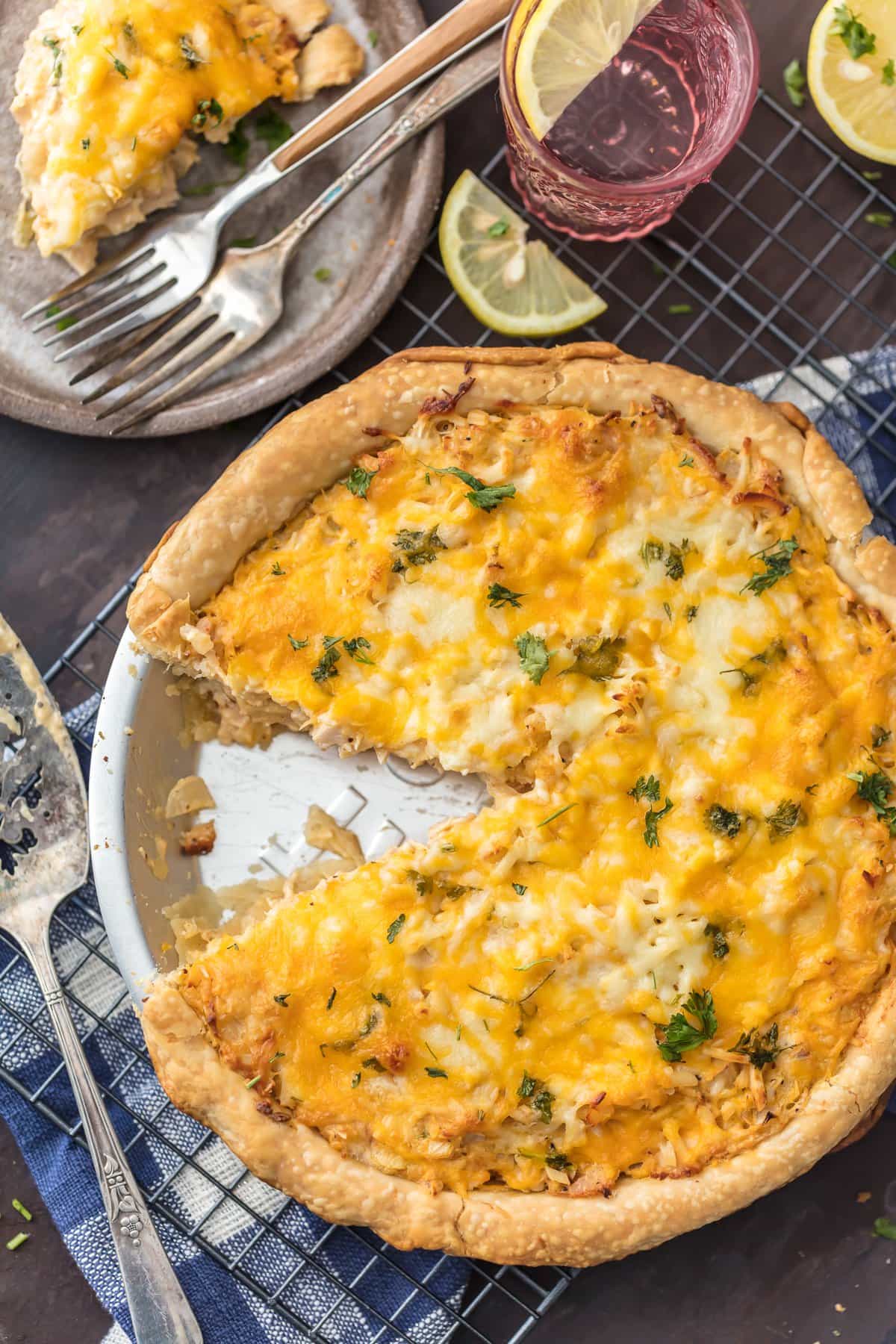 We love to use Trader Joe's pie crust. Its just flakier and tastes just like homemade. If you want to make your own, check out my sister in law's delicious homemade pie crust recipe. When I have time, that's what I prefer to make, but in a pinch, pre-made pie crust is seriously good too!
This is my absolute favorite meal to eat on a chilly day, curled up under a blanket, watching reality tv! Ha…Pat hates my reality tv habit…but he loves this Chicken Salad Pie!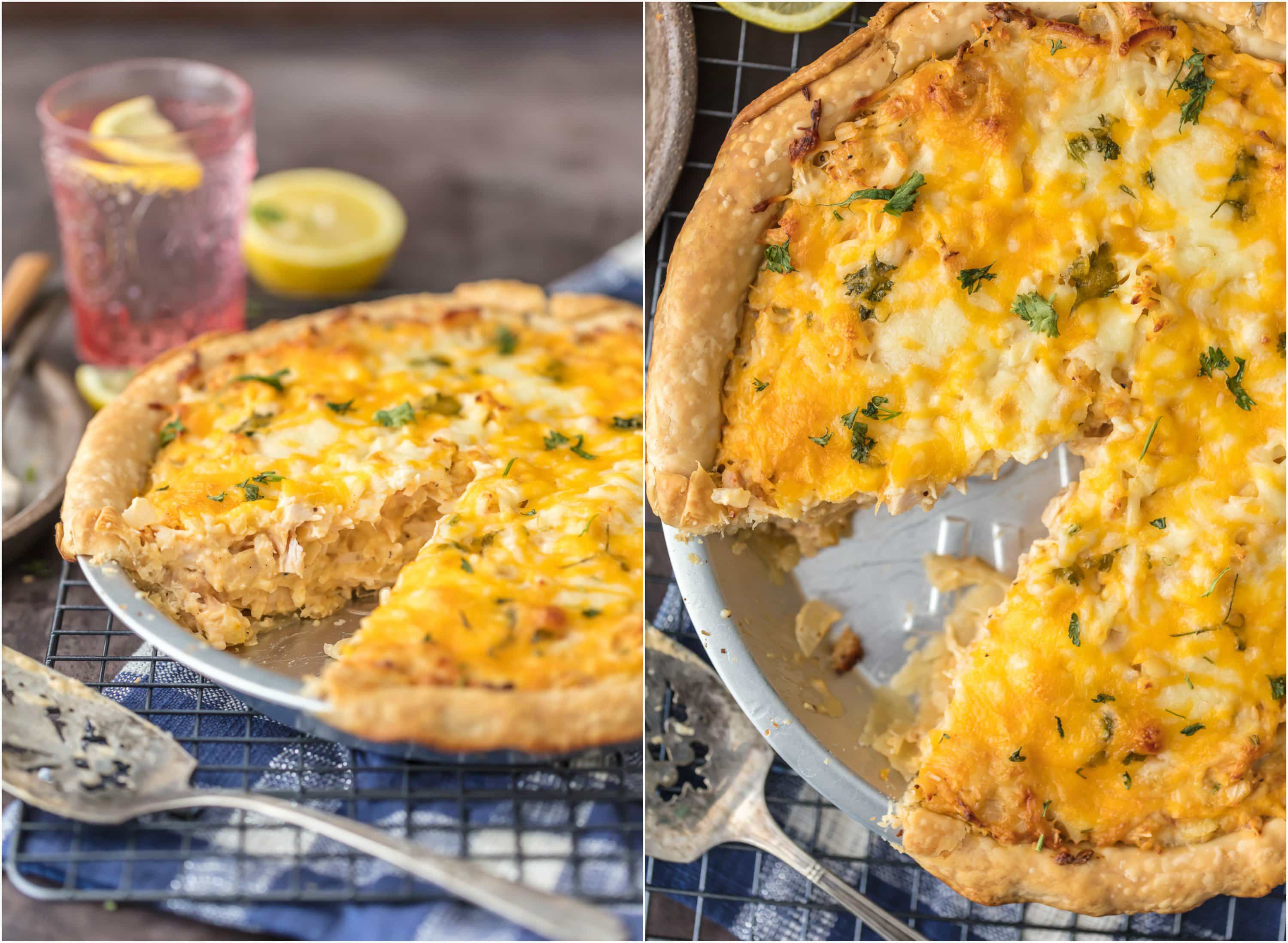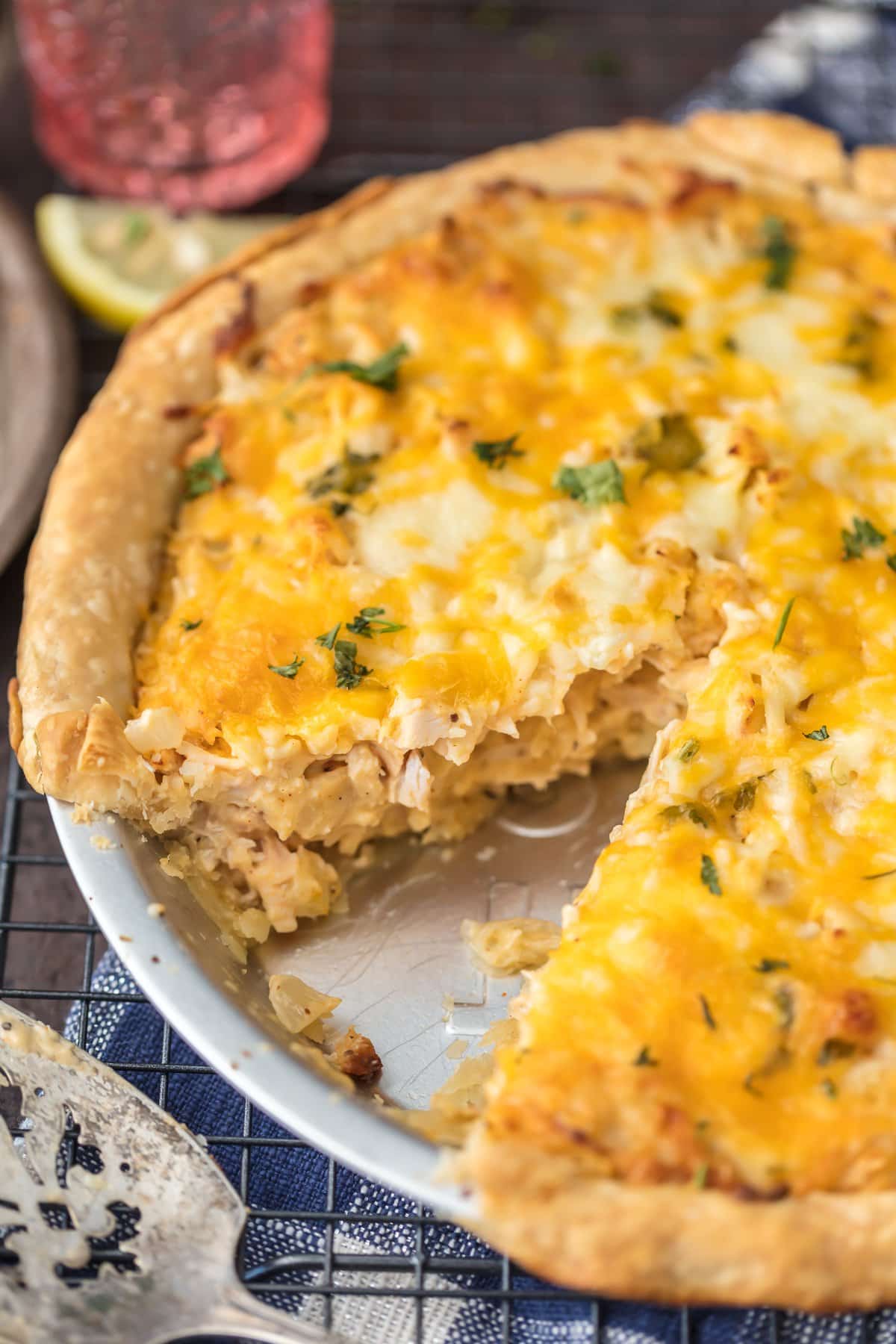 The filling also makes a killer dip. Just leave out the crust, bake, and serve with fresh veggies, pita chips, or bread. YUM.
I like to double the recipe and make both. One pie and one dip. You won't regret it!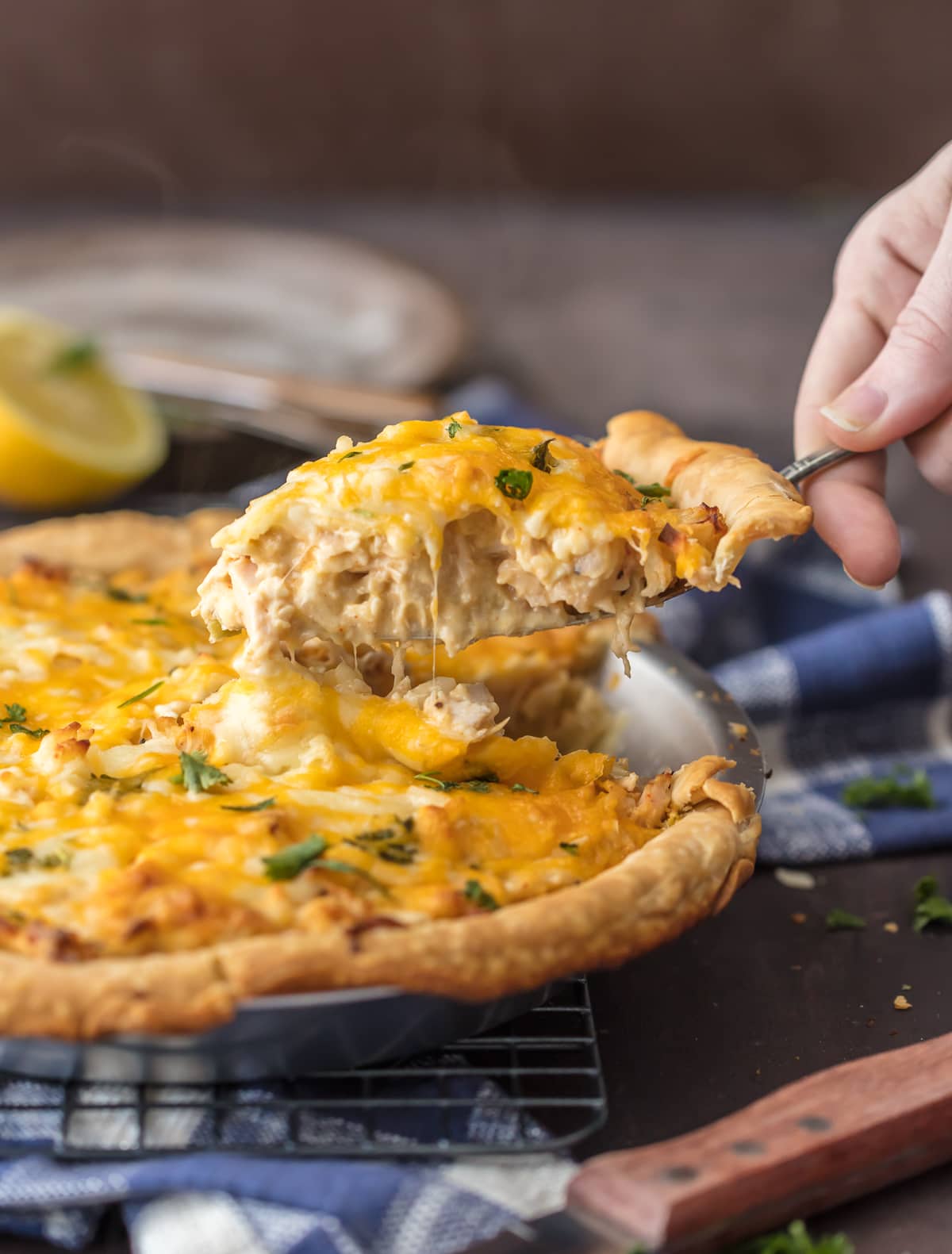 Hope you're staying warm out there!! Enjoy :)