BEEF STROGANOFF CASSEROLE is such an easy weeknight meal, sure to please both kids and adults alike! This is an easy way to make a classic recipe and it's so yummy.
Beef Stroganoff Casserole Recipe
Beef stroganoff casserole is a delicious weeknight dinner that everyone will love. Everything tastes better in casserole form if you ask me!
I'm so excited about this beef stroganoff casserole. Is there anything better than a hearty casserole? They are so easy to throw together, which is why they're one of my favorite weeknight dinners. They feel like such a comfort food every single time, and they require very little cleanup since everything all bakes together. I'm a BIG fan.
This Beef Stroganoff Casserole is especially awesome because it feels like a meal and a side dish in one. Meat, pasta, veggies, all cooked together in one dish! It feels like home and it's oh so simple. There's so much to love about this recipe.
Make this Beef Stroganoff Casserole for your next weeknight dinner!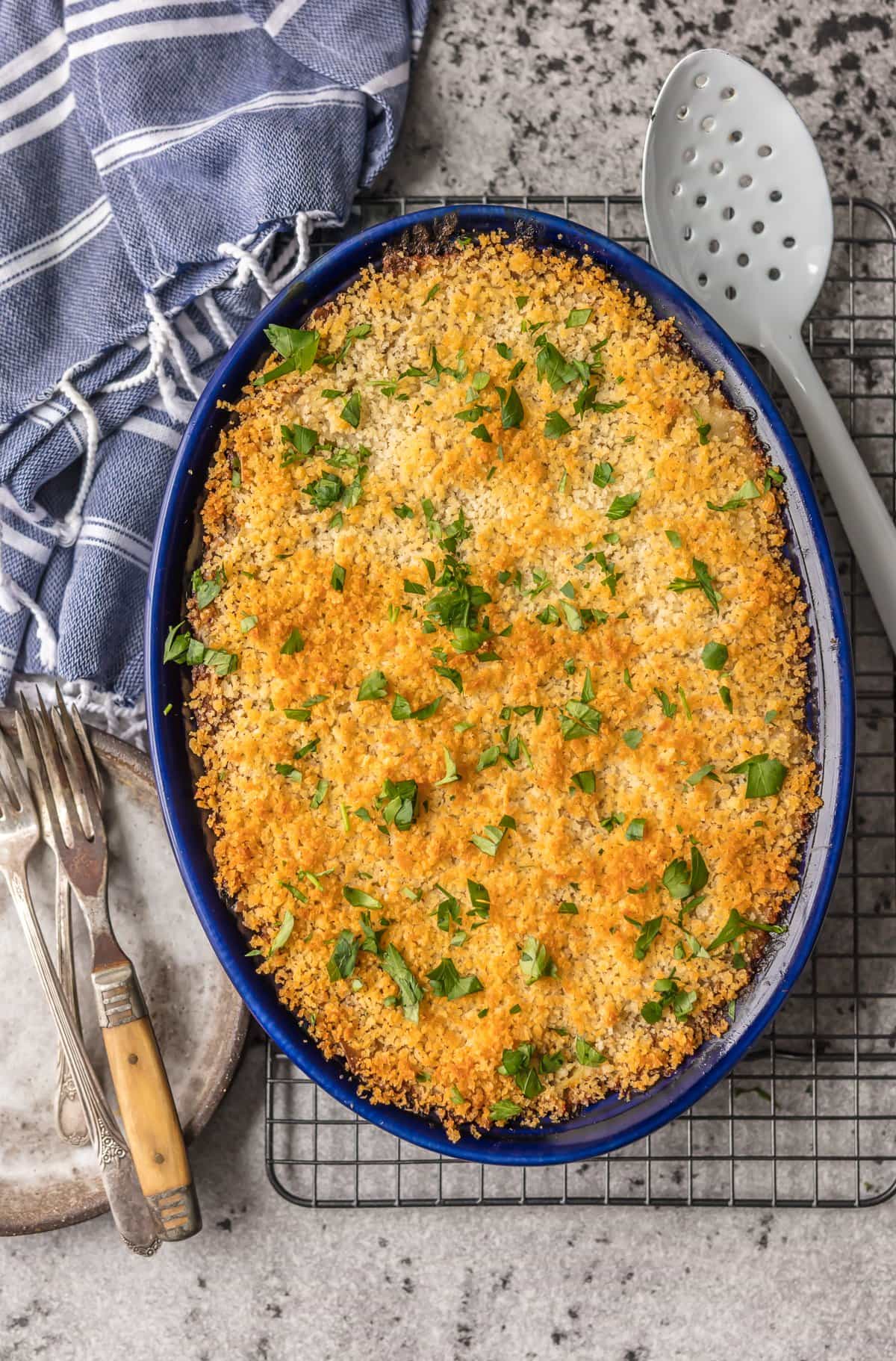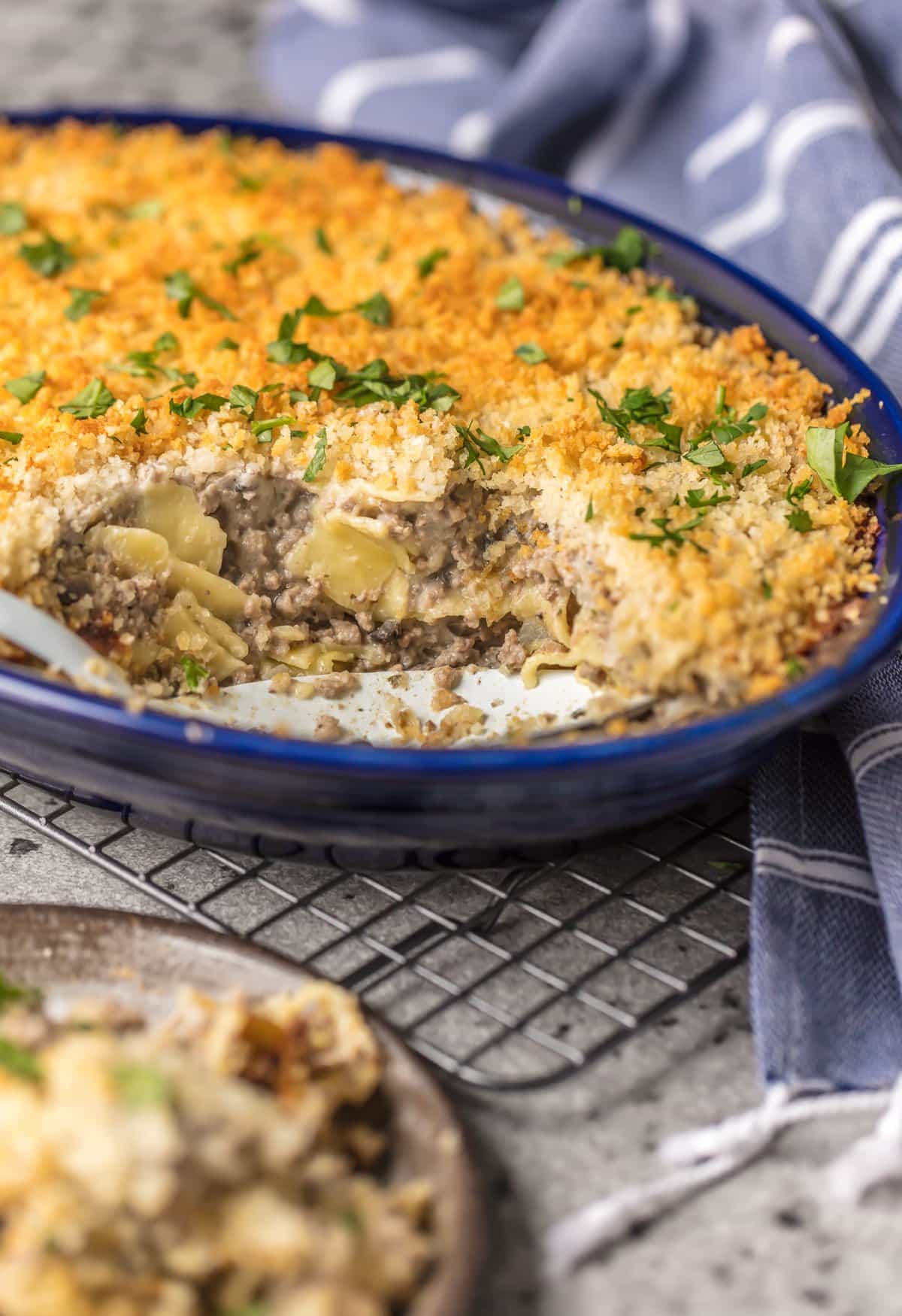 How to Make Beef Stroganoff Casserole
This easy casserole recipe is such a great thing to make during the week. It's a full meal in one dish, which makes everything so simple. You'll start by prepping a lot of the ingredients and cooking in a skillet, then transfer them to the casserole dish to bake.
Cook the egg noodles according to package instructions, then set aside
Brown the ground chuck in a skillet and drain
Add onions, mushrooms, and garlic and cook
Then add in the vegetables and stir
Pour in chicken & beef broth
Then add in sour cream, ranch dressing, & stir
Add egg noddles and continue stirring
Pour everything into the casserole dish
In a bowl, mix together panko breadcrumbs, parsley, and butter
Then sprinkle the breadcrumb mixture over the casserole
Bake at 350°F for 30 minutes, and let cool before serving
Can you make beef stroganoff ahead of time?
The great thing about this beef stroganoff casserole is that you can easily make it ahead of time. You can prepare everything according to the recipe, pour it into the casserole dish, then cover & refrigerate it. When you're ready to eat it, add on the breadcrumb mixture and bake it. This works great if you need to get dinner in the oven the second you get home from work…it's already prepared and ready to go!
I love how easy it is to heat up casseroles the next day too. So you can save leftover and reheat them, and it tastes just as good. Sending your loved one to work with a delicious casserole always feels good. Make all those other spouses jealous!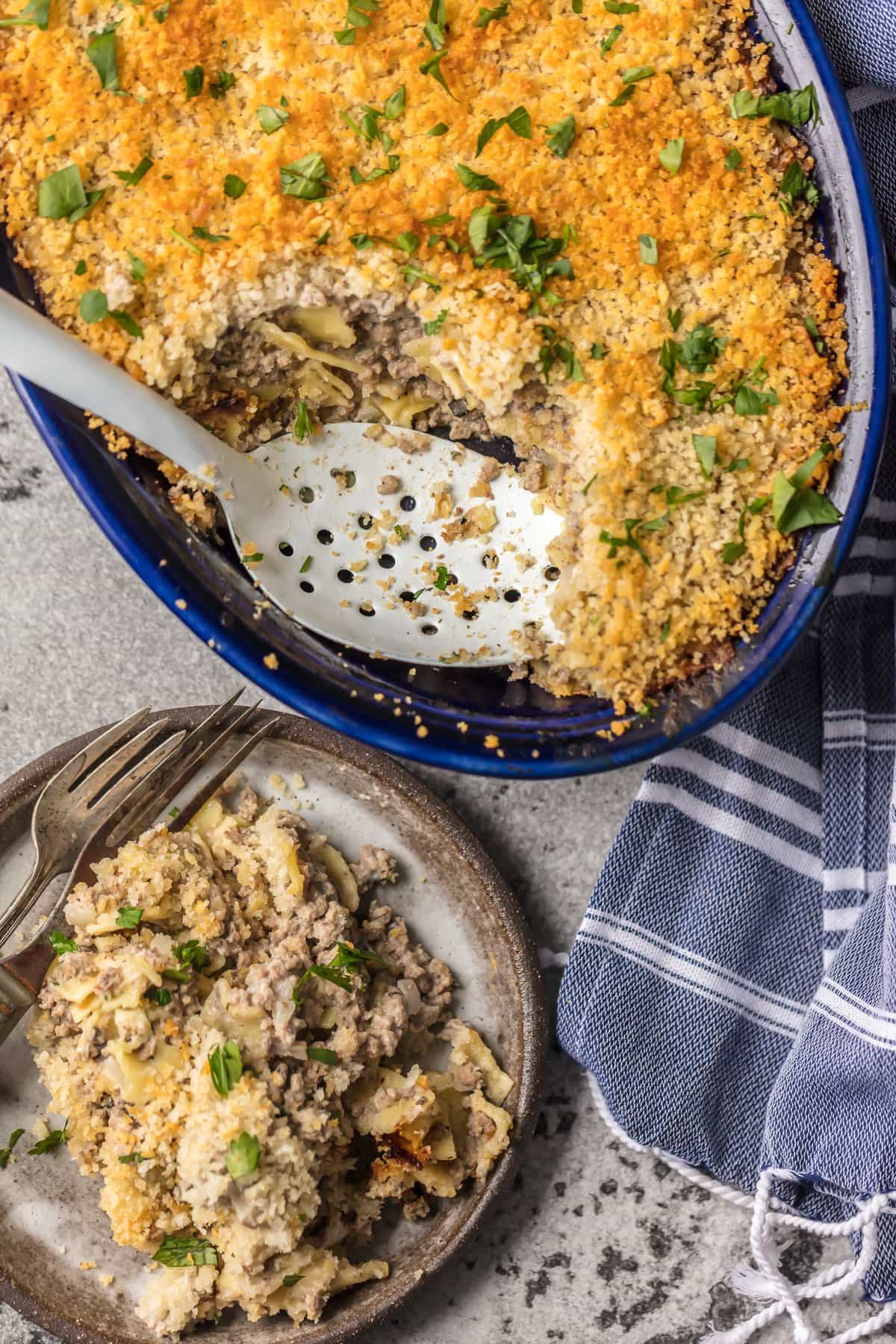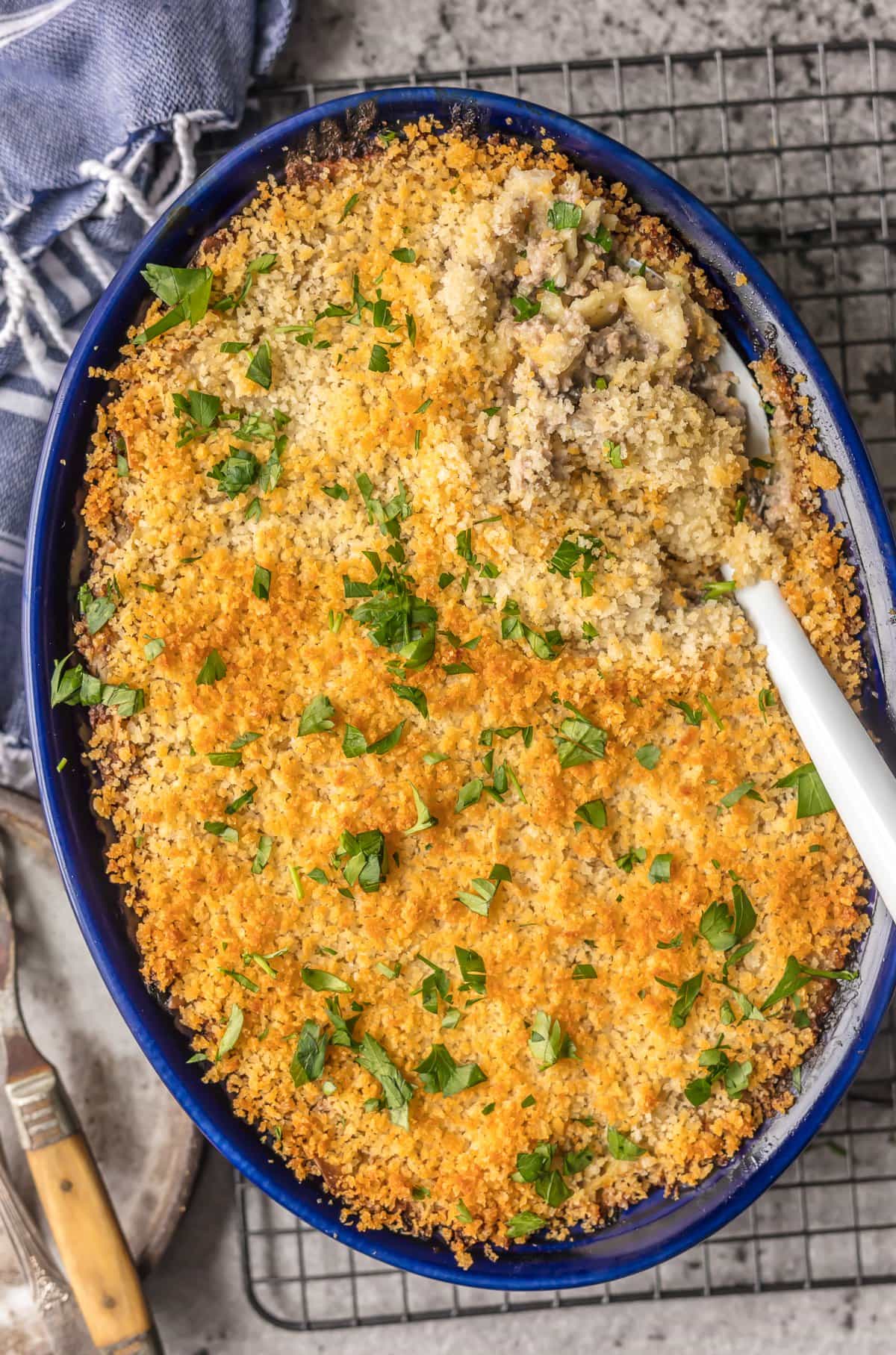 This beef stroganoff casserole is so tasty and so easy to make for an amazing weeknight meal. And don't forget to save the leftovers to reheat the next few days for lunch! It tastes just as good a day after making. I hope you love this recipe as much as we do!
See the recipe card below for details on how to make Beef Stroganoff Casserole. Enjoy!
If you like this recipe, try these other great casserole recipes too: