A good Cheese Ball recipe is a necessity at any holiday party. The mix of cheddar, Mexican blend, and cream cheese formed into a classic cheese ball, with a layer of toasted almonds on the outside, is just too delicious. Everyone loves digging into these at parties, so make sure you have plenty of crackers to go along with this awesome appetizer.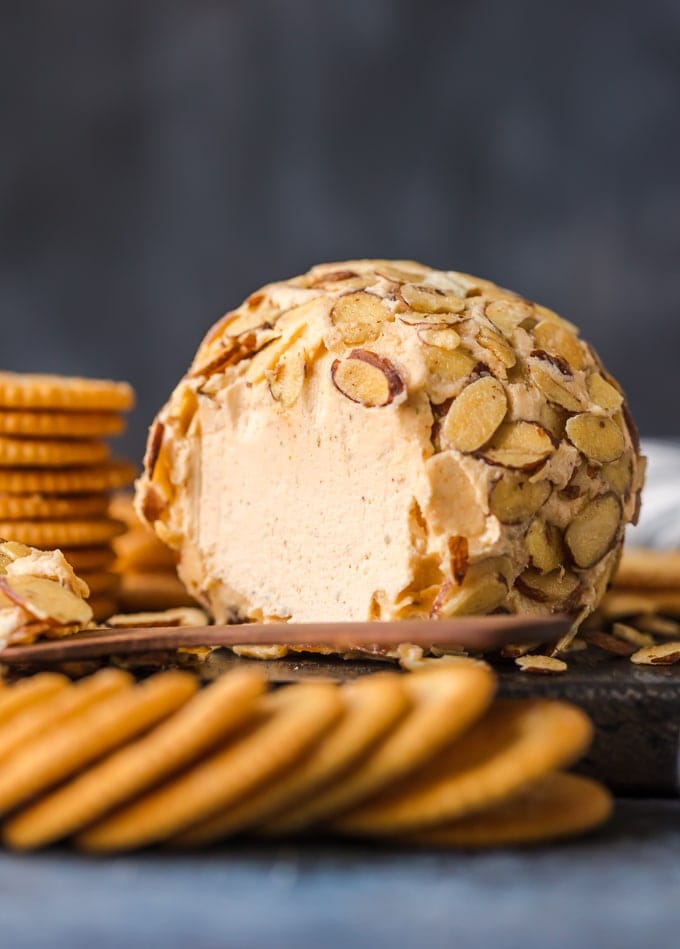 Best Cheese Ball Recipe
This classic recipe is an absolute must at any holiday party. Serve this tasty ball of cheese with crackers on Christmas, Thanksgiving, or New Year's Eve!
When I look back at holiday parties over the years, there's one thing that always seems to make an appearance: A classic cream cheese ball! It's my favorite appetizer to dig into with crackers while sitting at a party.
This cheese ball recipe is a blend of many cheeses (I used cheddar, a Mexican blend, and cream cheese), to create a soft, cheesy, flavorful mix. After forming the cheese into ball form, you roll on the toasted almonds or pecans for that beautifully crunchy outside layer. YUM! The perfect appetizer for game day, Christmas, or New Year's.
This easy recipe won't take long to make, and it won't take long to eat either. These always seem to disappear first at parties because they are just SO GOOD.
Make this cheese ball recipe for your next holiday party, game day, or any other get together. Guests will devour this classic appetizer!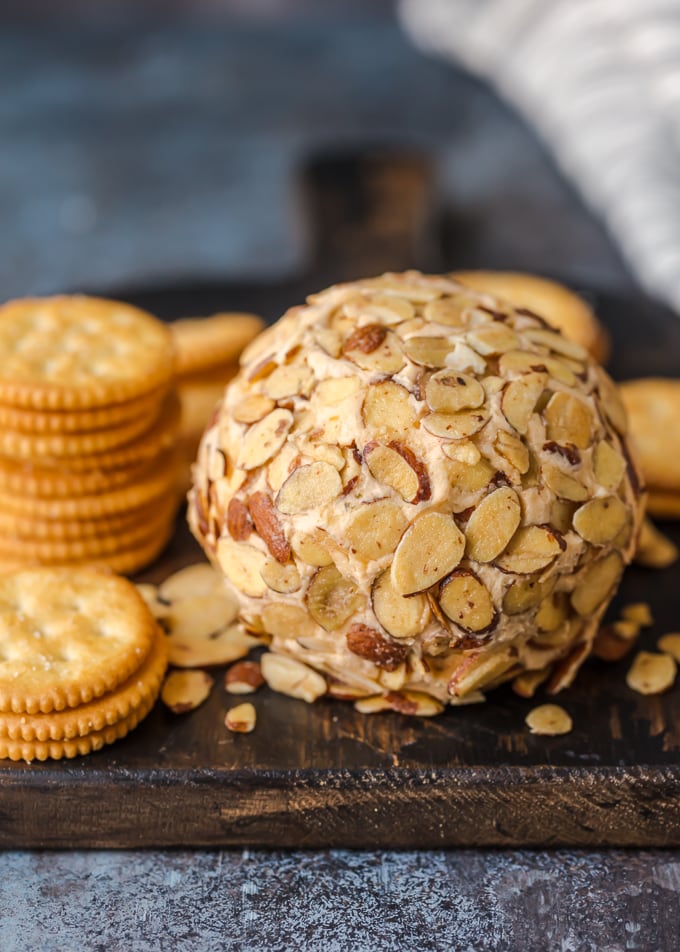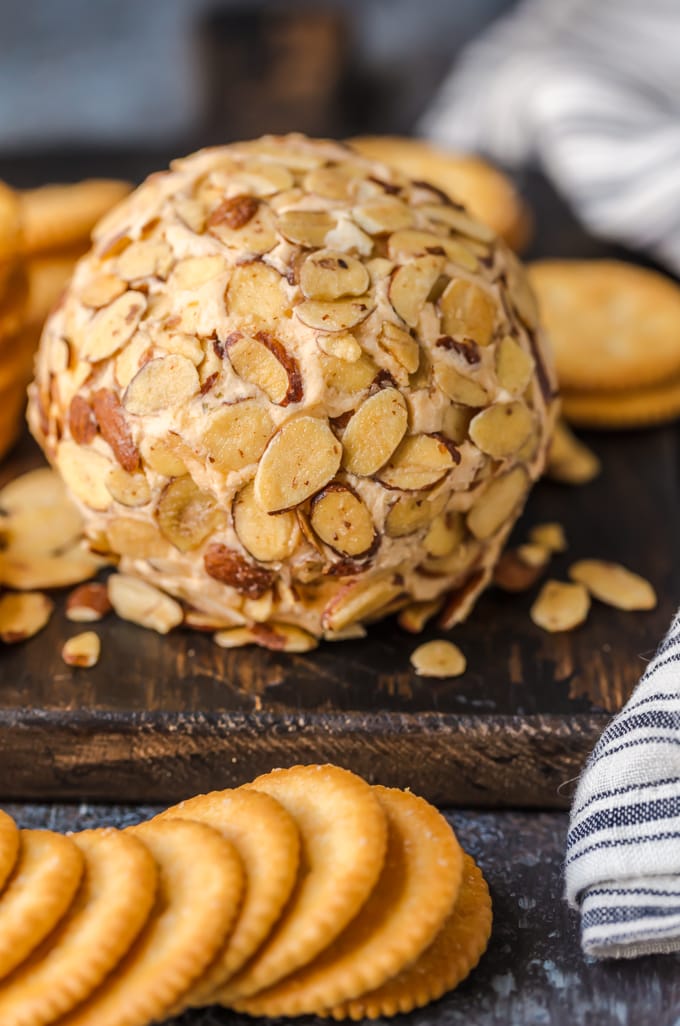 Best Cheeseball Recipe for Holiday Parties
Whether you are preparing for a Thanksgiving feast, Christmas day, or a festive New Year's Eve party, you HAVE to make a classic snack to serve. This appetizer should always make an appearance, even if it goes fast.
It's such an easy thing to make, and it's absolutely delicious! Serve it on a cheeseboard with an array of crackers and everyone will devour it in a flash. It's the most classic holiday appetizer!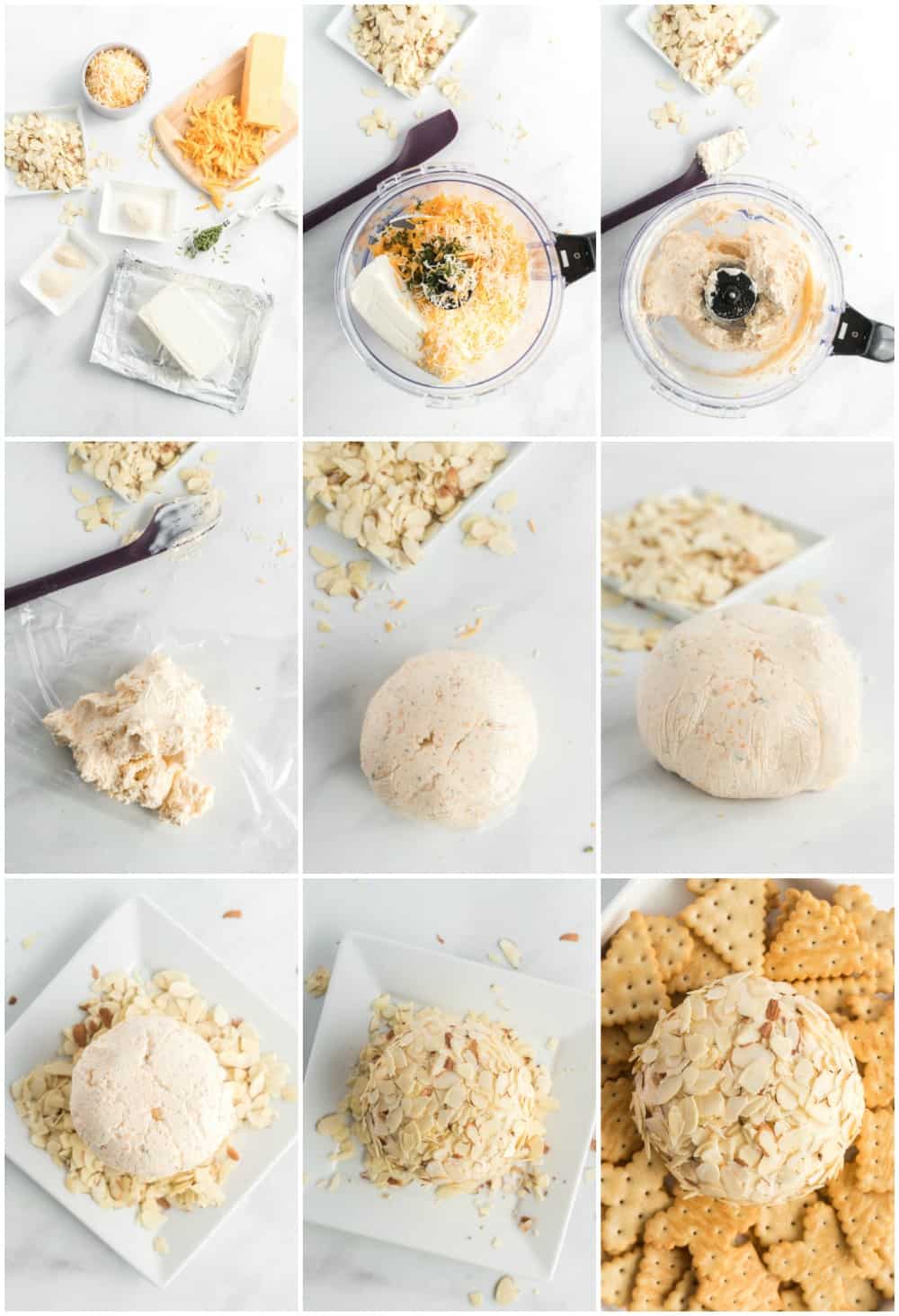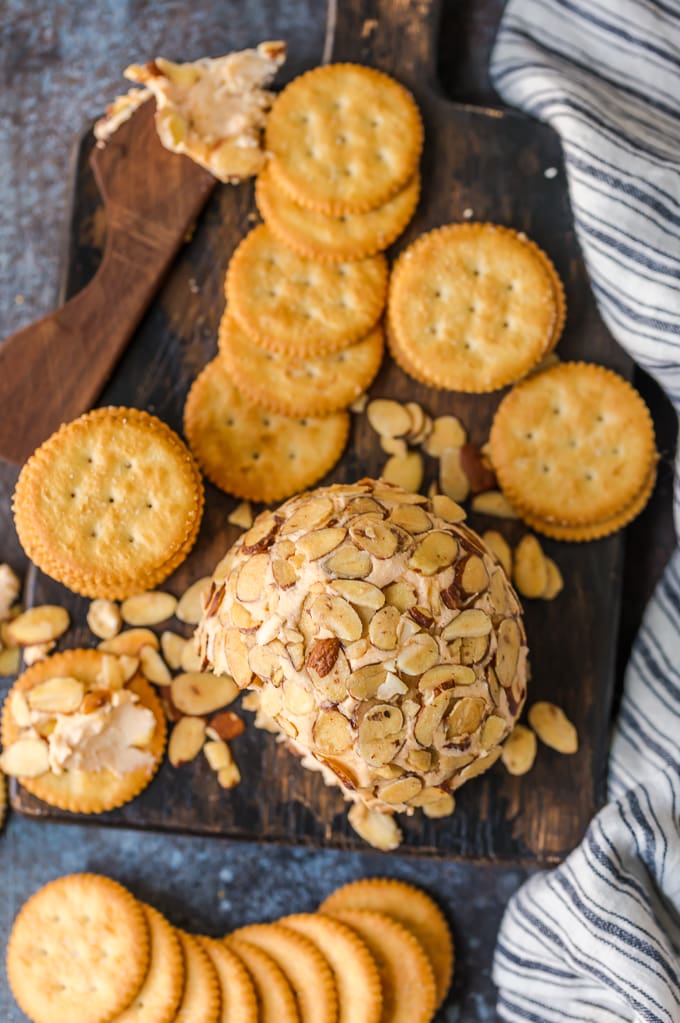 How to Make a Cheese Ball
You can jump to the recipe card for full ingredients & instructions!
This might look pretty fancy, but it is so easy to make. Just mix together all of your cheese, form a ball, and then roll on a layer of nuts. One of the great things about these is you can easily make it ahead of time and store it in the refrigerator so that it's ready to go while you work on your the rest of your food.
More details:
Use a mixer or food processor to combine all ingredients (except nuts)
Wrap the cheese in plastic wrap to form into a ball
Refrigerate at least 1 hour, and up to 24 hours
Roll in toasted nuts
Serve simply with crackers
You can store your cheese ball in the refrigerator for up to 1 week. Just wrap in plastic wrap.
If you want to freeze it, wrap it in plastic wrap, then a layer of aluminum foil, then store inside of 2 re-sealable freezer bags. You can freeze it for up to 4 months, so you can save it for a future party.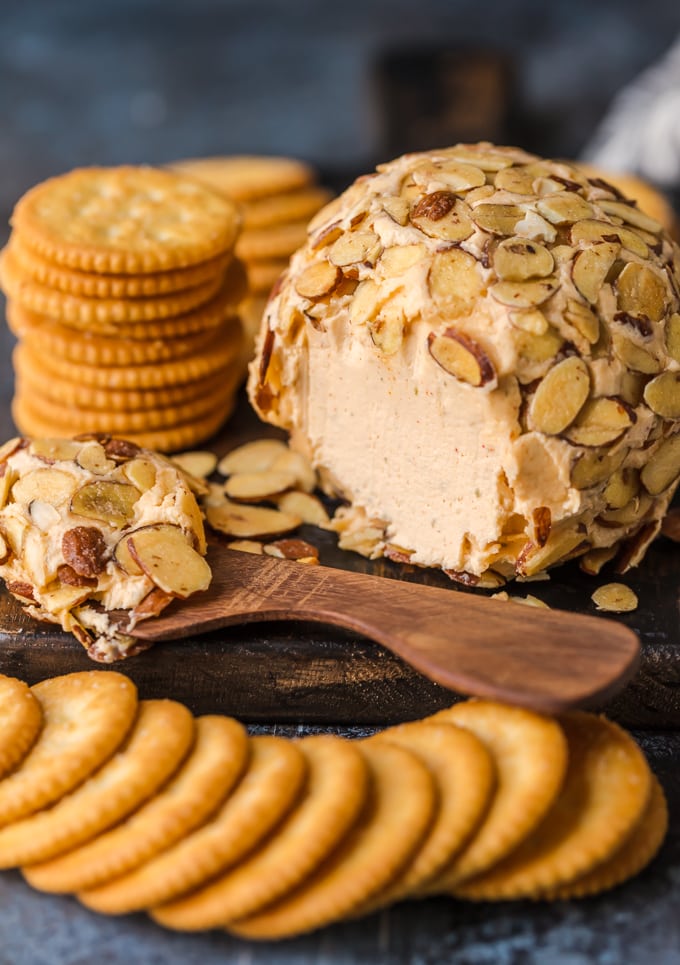 Holiday Cheese Ball Recipe
This is by far the best appetizer recipe for all of your holiday parties, game day, or any time you need a little cheese in your life. It's easy to make and it's the perfect blend of cheeses.
You can even add in some dried cranberries or bits of bacon to the outside layer if you want to get creative. Serve one of these and you will have a bunch of happy guests!
More Cheesy Appetizers
If you like this cheese ball recipe below, be sure to try these other cheesy appetizers too.
See All Cheese
Watch the Video and See the recipe card below for details on how to make a Cheese Ball. Enjoy!