This juicy, Hawaiian-inspired Huli Huli Chicken recipe needs to make an appearance at your next cookout! A sweet and tangy marinade packed with pineapple juice, soy sauce, ginger, garlic, brown sugar, and a few other ingredients infuses so much flavor into these chicken thighs. Just throw them on the grill for a few minutes and you'll have tasty Huli chicken ready to go!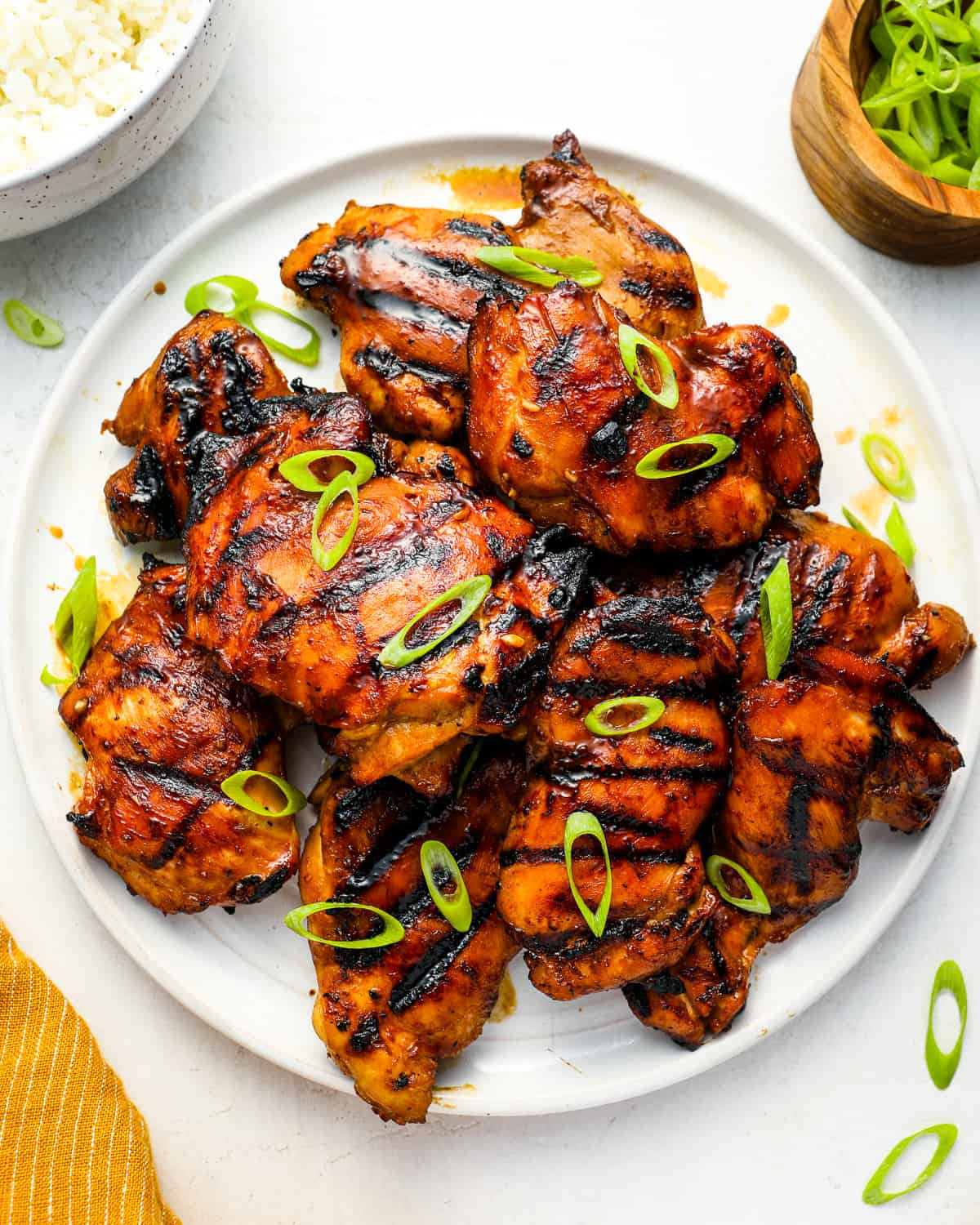 What's in this Huli Huli Chicken Recipe?
A tangy, sweet, and sticky marinade coats tender grilled chicken thighs, creating an irresistible flavor that'll have you coming back for seconds.
Pineapple Juice: Adds a sweet and tangy flavor to the marinade, and the citric acid helps tenderize the chicken.
Soy Sauce: Adds a savory and umami flavor to the marinade.
Brown Sugar: Adds sweetness, and helps caramelize the chicken as it cooks.
Ketchup: Adds a touch of acidity, sweetness, and tomato flavor to the marinade.
Chicken Broth: Adds moisture to the marinade, and helps infuse the chicken with flavor.
Apple Cider: Adds acidity and tanginess to the marinade. It also helps tenderize the chicken and adds a subtle fruity flavor.
Ginger + Garlic: Add depth and complexity to the marinade.
Chicken: I like to use boneless, skinless chicken thighs because they turn out extra juicy, but chicken breasts will also work.
Cooked Rice: The perfect accompaniment to this rich and flavorful chicken.
Pro Tip: Baste the chicken often while grilling to keep it moist and flavorful!
Variations on Huli Chicken
This Huli Huli chicken is so succulent and delicious as it is, but you can take it to the next level by adding chili flakes or diced jalapeños to the marinade. For a creamy take, add some coconut milk to the marinade. And for a smoky version, incorporate some smoked paprika, chipotle peppers, or liquid smoke into the marinade. Yum!
Not feeling chicken? Try my Grilled Huli Huli Turkey Breast.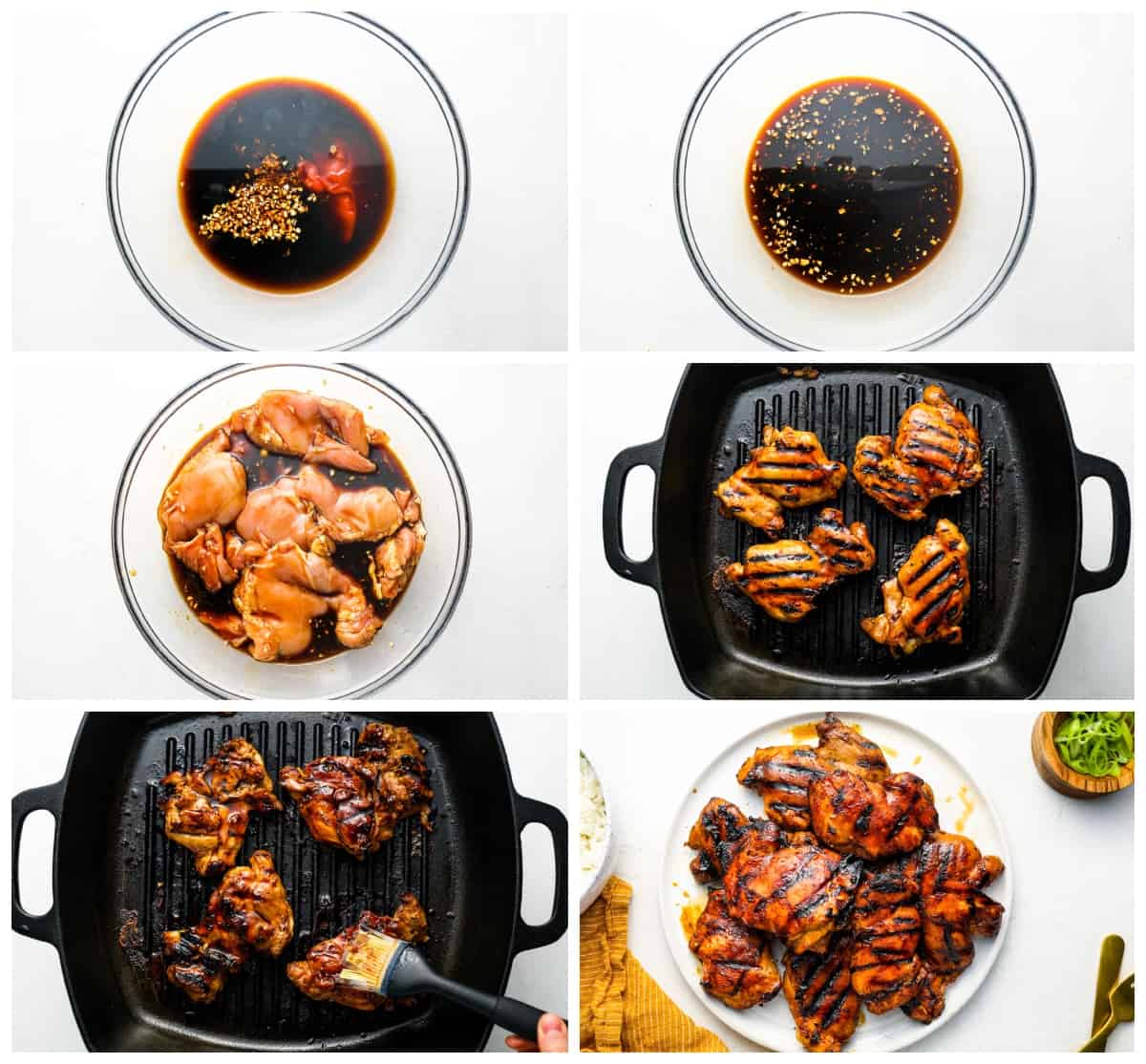 What is huli huli chicken?
Huli Huli chicken is a traditional Hawaiian dish consisting of grilled chicken basted in a sweet and tangy sauce.
What does huli huli mean?
In Hawaiian, "huli" means to turn, reverse, or curl over. The name huli huli chicken comes from the fact that the chicken is turned over many times while it is cooked.
What is the difference between huli huli chicken and teriyaki chicken?
Both marinades make use of soy sauce, brown sugar, and ginger. However, teriyaki sauce includes rice wine, while huli huli sauce includes pineapple juice, ketchup, apple cider vinegar, and garlic.
Does pineapple juice break down chicken?
Yes! Fresh pineapple juice contains an enzyme called bromelain that breaks down and tenderizes proteins. If it is left on for too long, it can cause the chicken to become mushy. I recommend using canned or bottled pineapple juice to reduce this risk.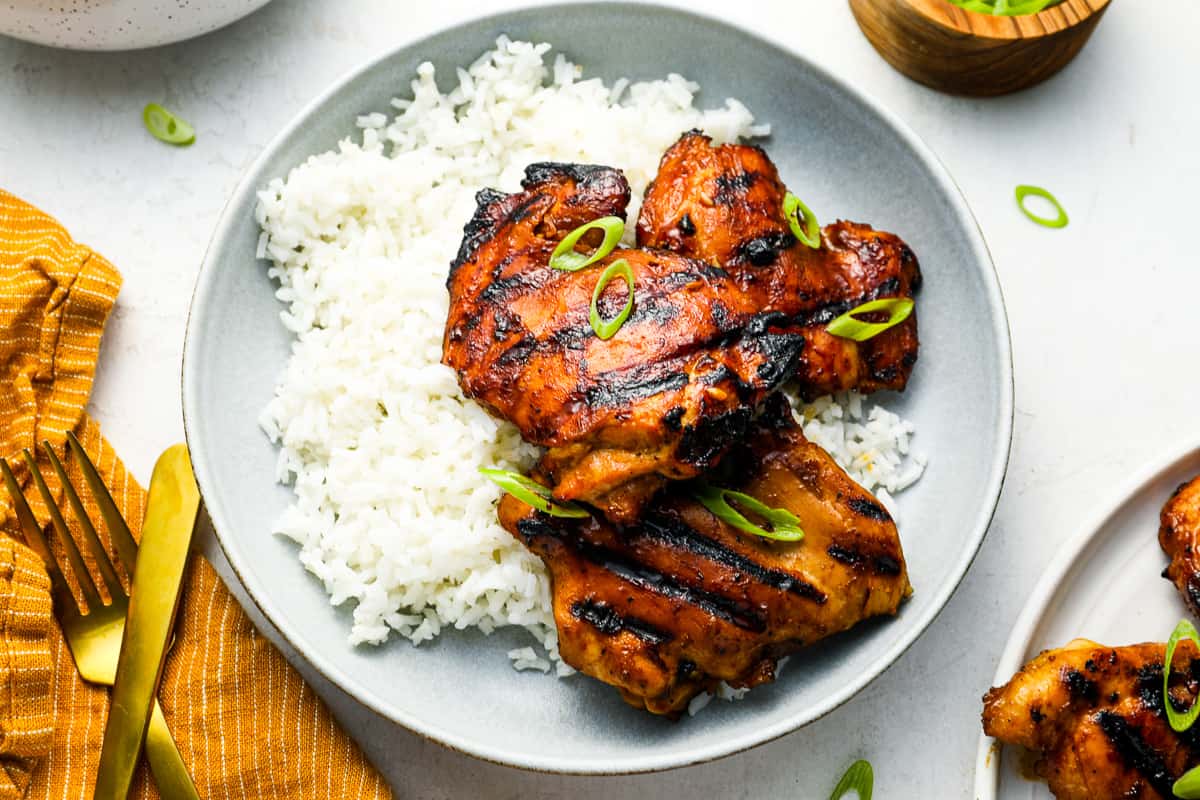 How to Store and Reheat
Store leftover huli huli chicken in an airtight container in the refrigerator for up to 3 days. Reheat in the microwave in 30-second increments until warmed through.
How to Freeze
Freeze huli huli chicken in an airtight container or Ziplock bag for up to 3 months. Let thaw overnight in the refrigerator before reheating.
Serving Suggestions
Serve this sweet and sticky chicken with white rice and sliced green onions for an easy weeknight meal. I absolutely love it with thick rings of grilled pinepple and assorted grilled vegetables.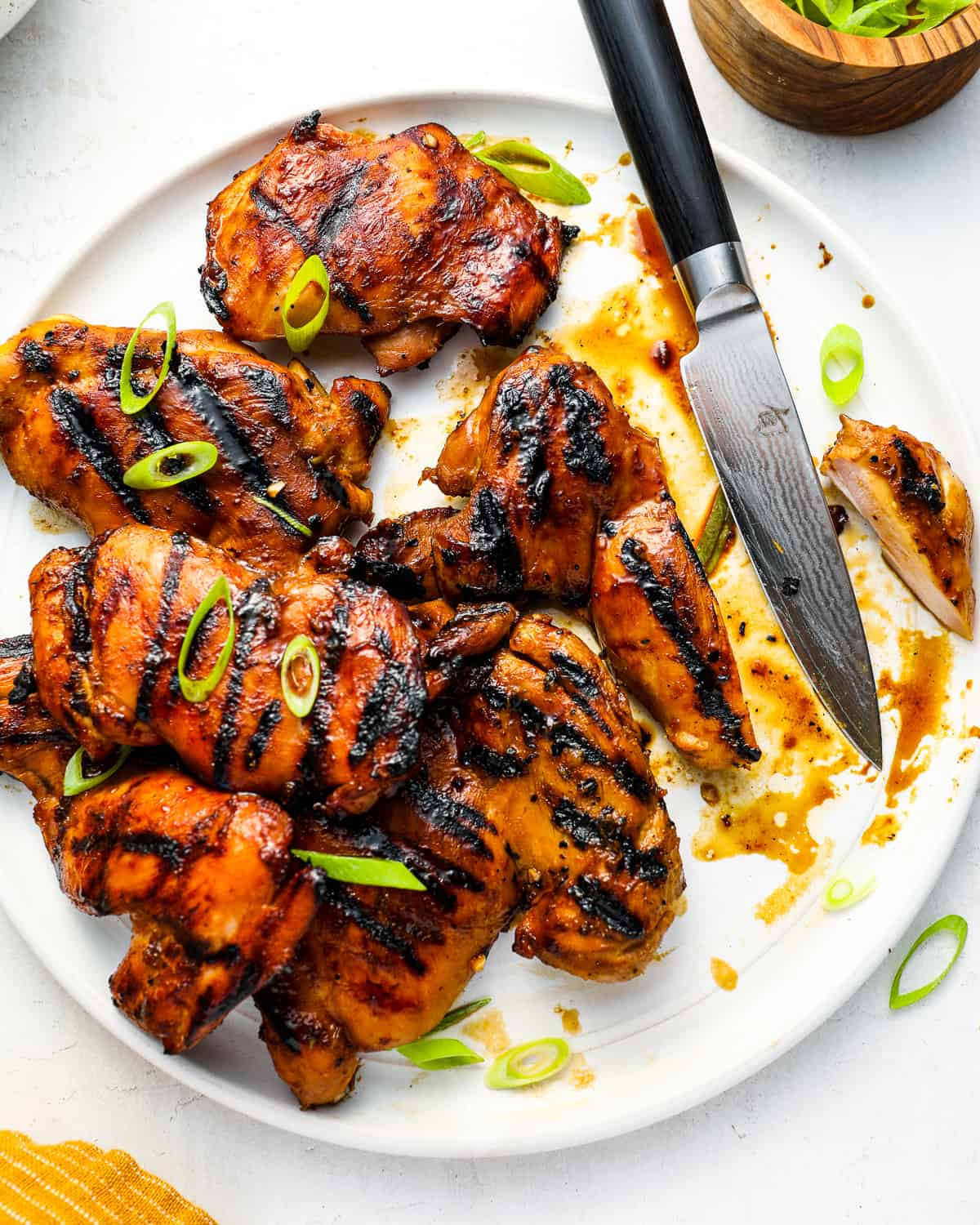 More Grilled Chicken Recipes We Love
Best Chicken Recipes
If you're looking for more of my best chicken recipes to make for dinner any time of year, try these reader favorites!