Add some zing to your shrimp tacos with some delicious pineapple slaw. These seafood tacos are easy to make and ready to serve in just 20 minutes. Perfect for your next taco Tuesday!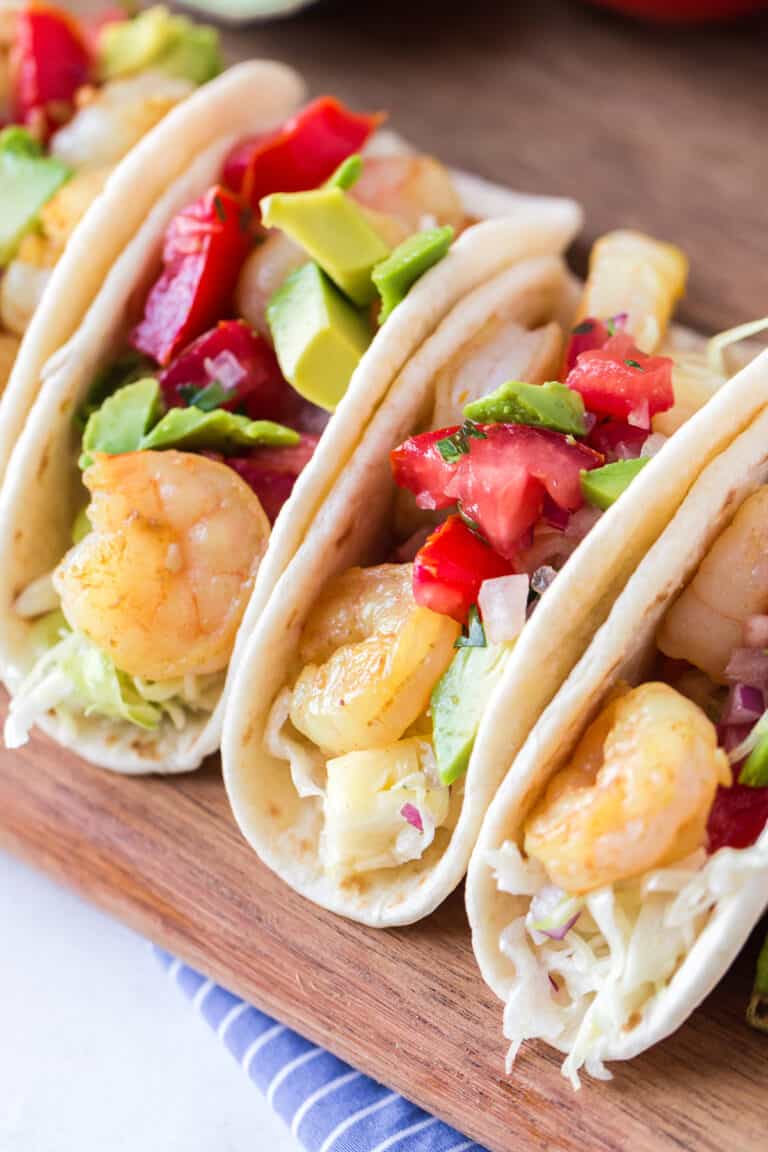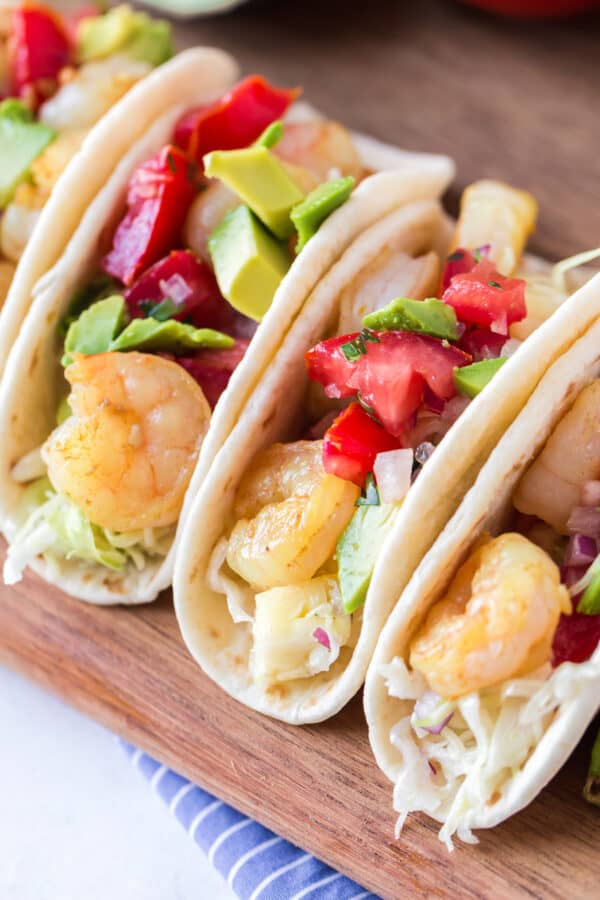 Fact. You can never have enough taco recipes!
This simple Mexican inspired shrimp taco recipe is super quick and easy to make and is a perfect dinner option if you are short on time.
Perfectly seasoned and juicy shrimp are topped with a fresh and zingy pineapple slaw for a delicious bite full of flavor. Pair them with a refreshing Pineapple Agua Fresca!
If you are a fan of all things Mexican, be sure to check out my Cheesy Creamy Chicken Enchiladas and Queso Fundido recipes.
Why you will love these shrimp tacos!
Quick: These tacos are super quick to make and are ready to serve in just 20 minutes.
Easy: Made with simple ingredients, these tacos are super easy to cook and put together, no fancy tricks!
Delicious! The pineapple slaw works so well with the shrimp, each bite is super fresh and flavorful.
How to make shrimp tacos
Be sure to scroll down for the full recipe!
Make the slaw: Combine all of the ingredients and refrigerate.
Season: Season the shrimp with the seasonings.
Cook: Cook the shrimp until pink and opaque.
Build: Warm the tortillas. Place the slaw into each tortilla followed by the shrimp.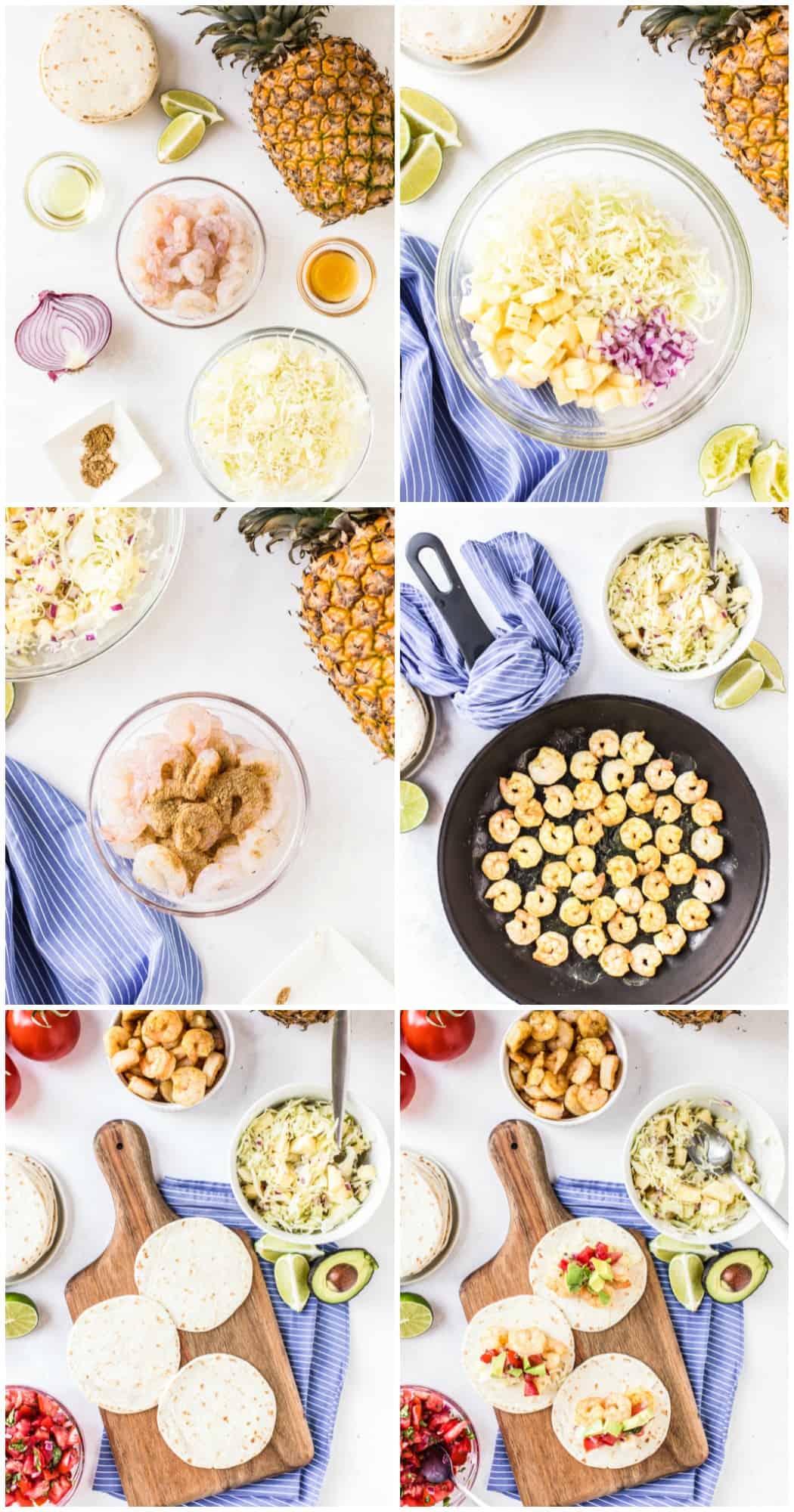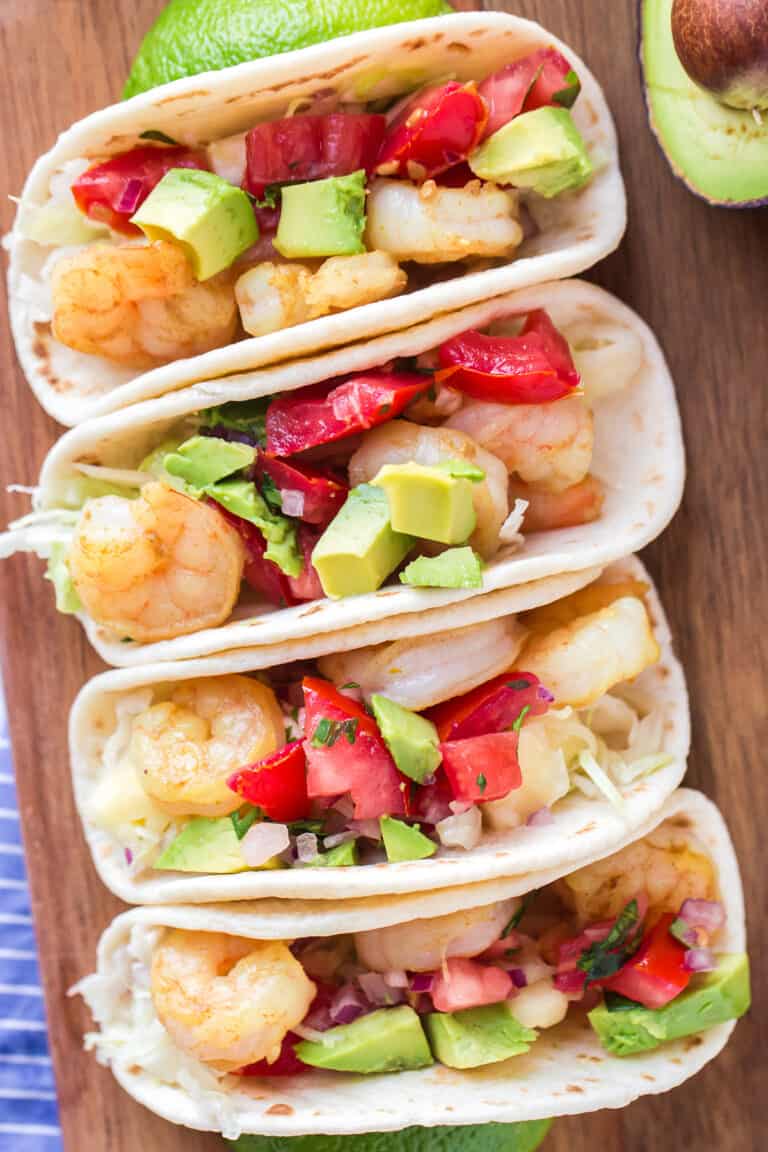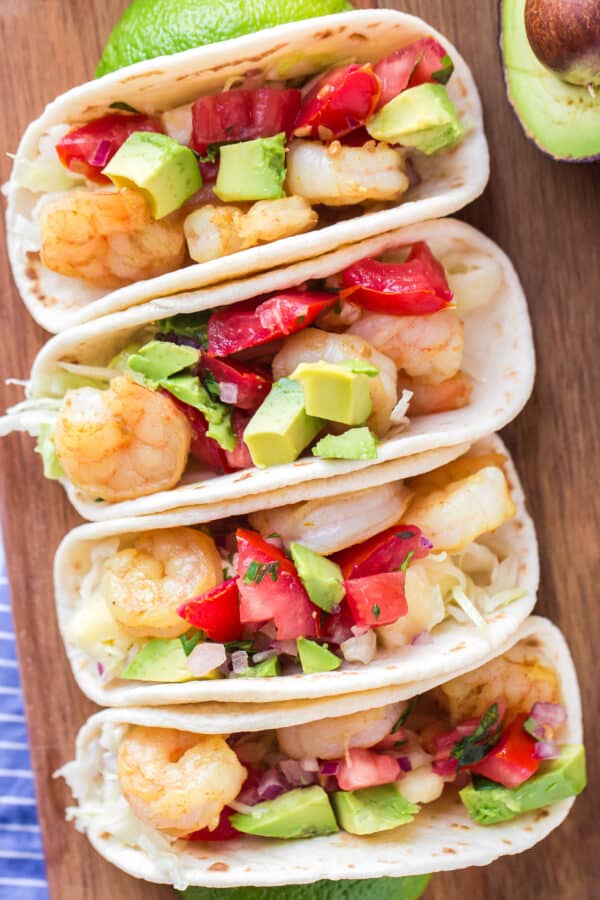 Slaw for shrimp tacos
This pineapple slaw is made for shrimp tacos! The acid in the pineapple works so well and gives every bite that tropical flavor. It's super fresh and loaded with texture, just want you want in a taco!
Can you make them ahead of time?
You can make the slaw up to a couple of days ahead of time. The cabbage will release moisture as it sits, but you can just spoon that away.
The shrimp is best served as soon as it's cooked, but leftovers will keep, covered in the fridge, for 3 days.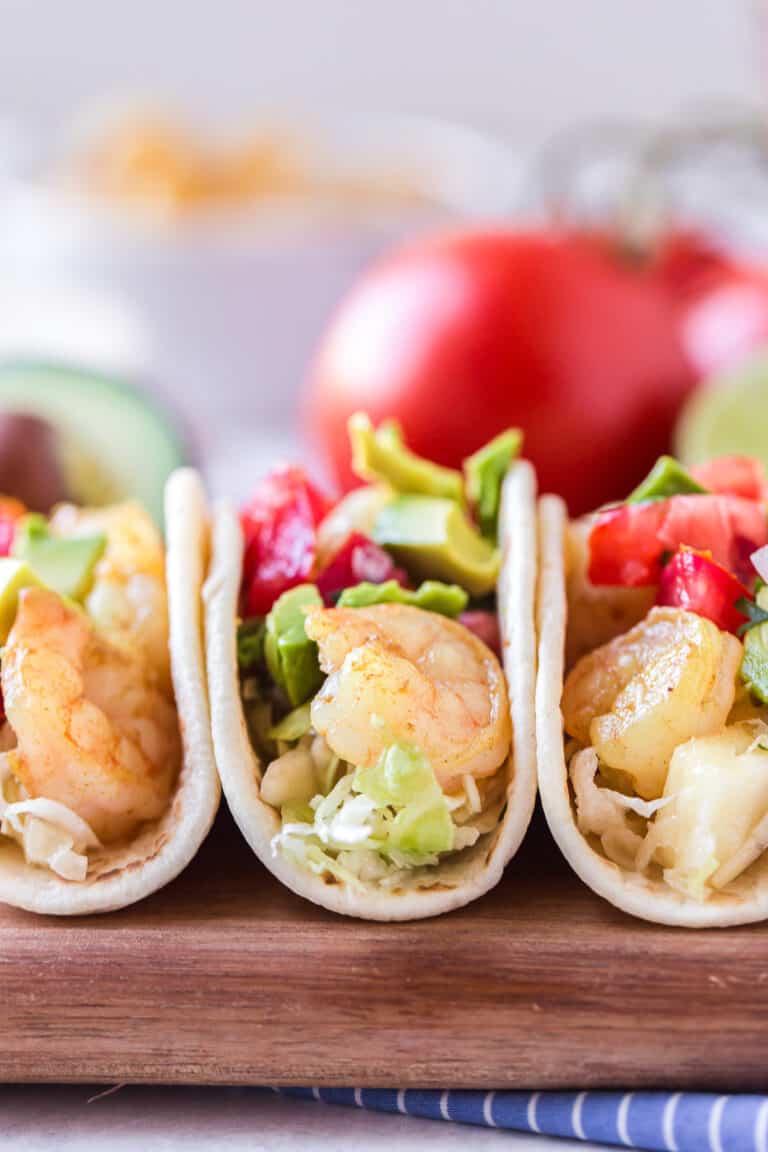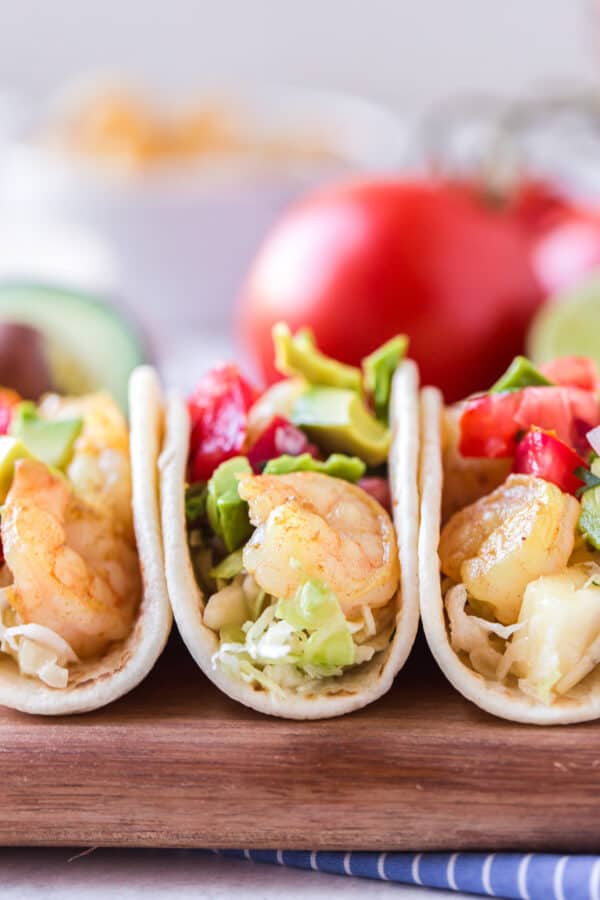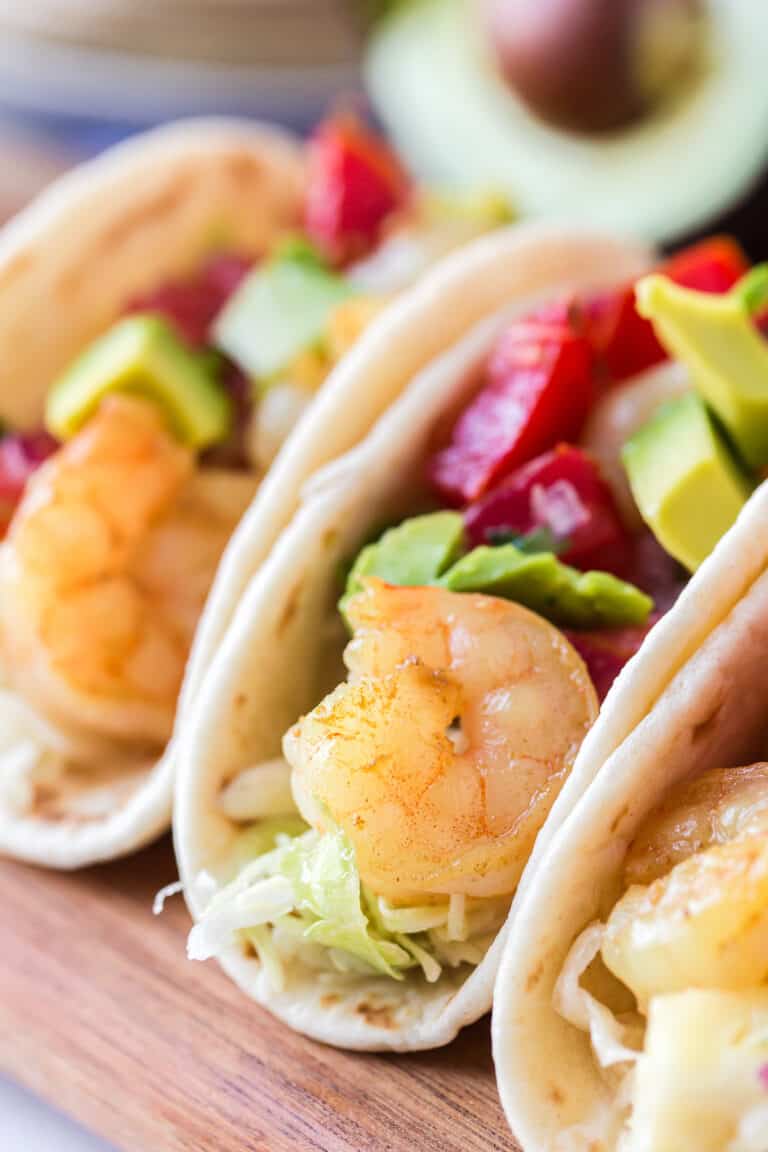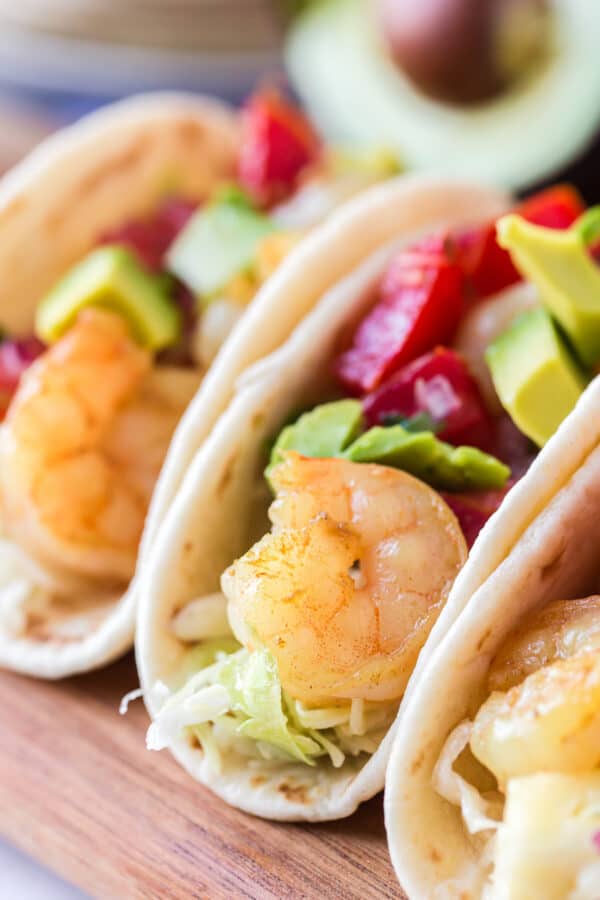 More taco toppings
You absolutley can serve this tacos just with the slaw, but you can easily add all of your other favorite toppings for a real feast! Our favorite toppings are:
Sour cream
Mexican crema
Fresh lime
Cilantro
Avocado
Fresh jalapeno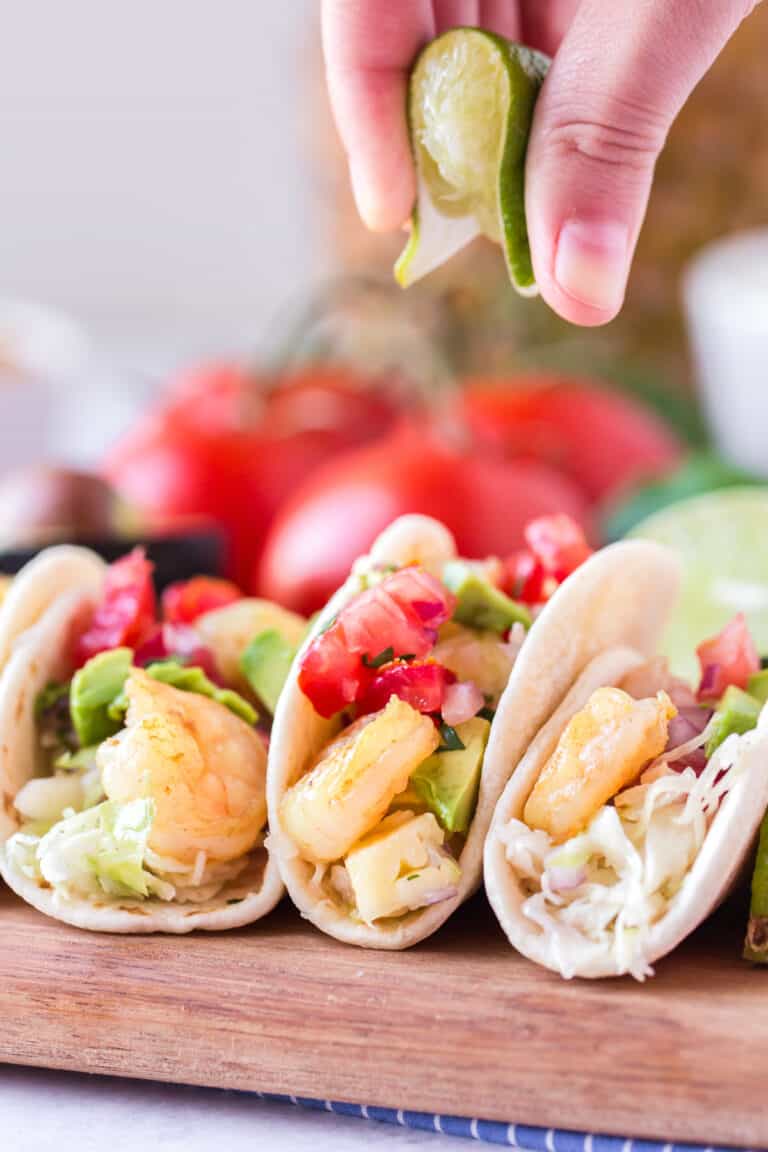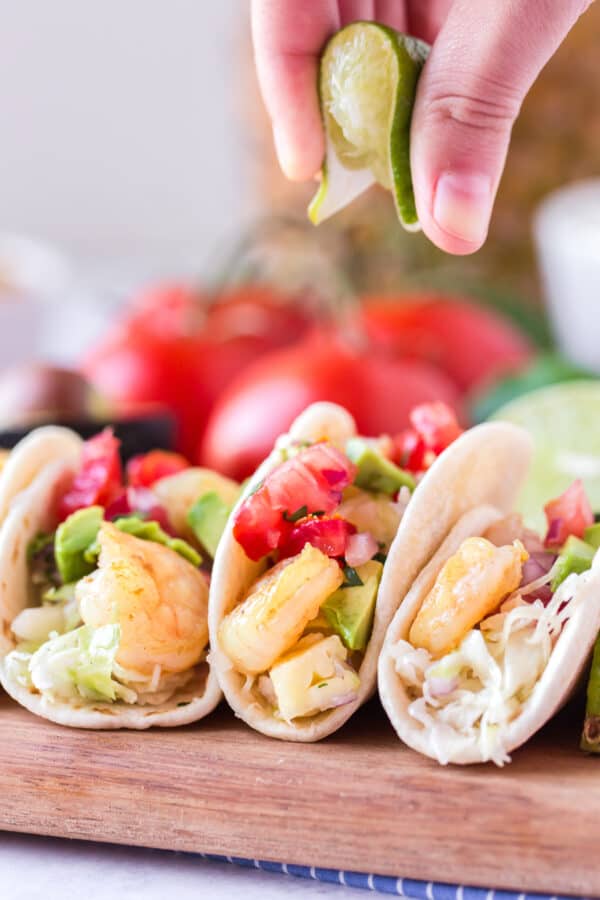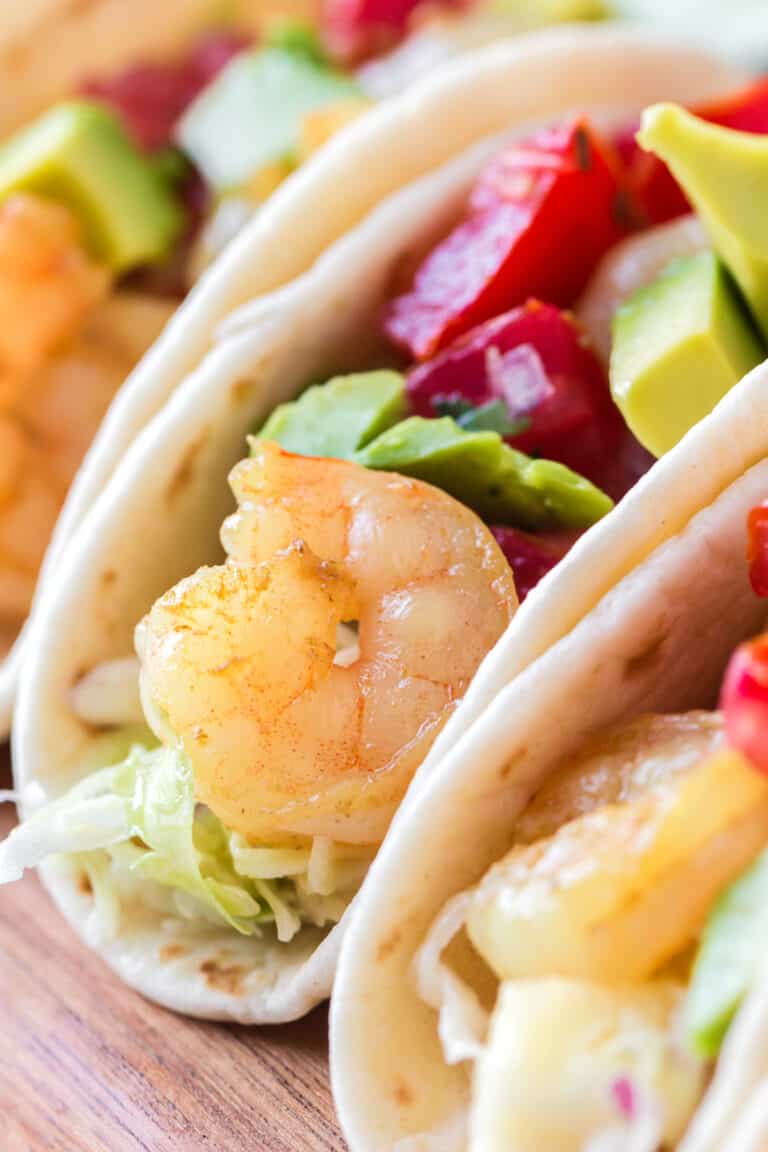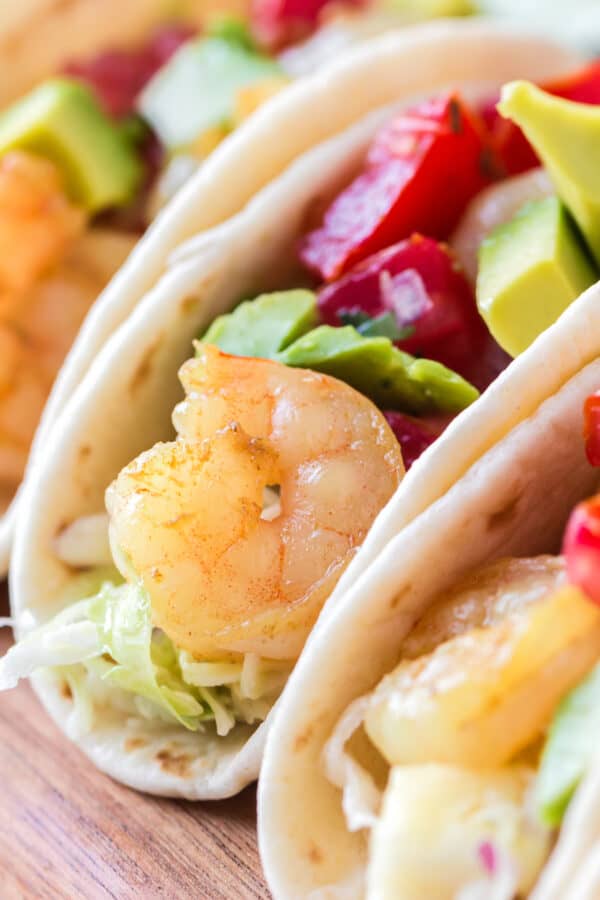 Recipe Notes and Tips
Take care not to overcook the shrimp, they only need to be cooked a couple of minutes on each side. Over cooked shrimp will have a rubbery texture.
It's best to shred the cabbage by hand with a knife. If you use a blender the cabbage can end up chopped too finely and release a lot of water.
Warm the tacos before filling them. This makes them soft and pliable and they won't spilt when you eat them.
Spice it Up. Add these Air Fryer shrimp into your tacos instead for a spicier flavor.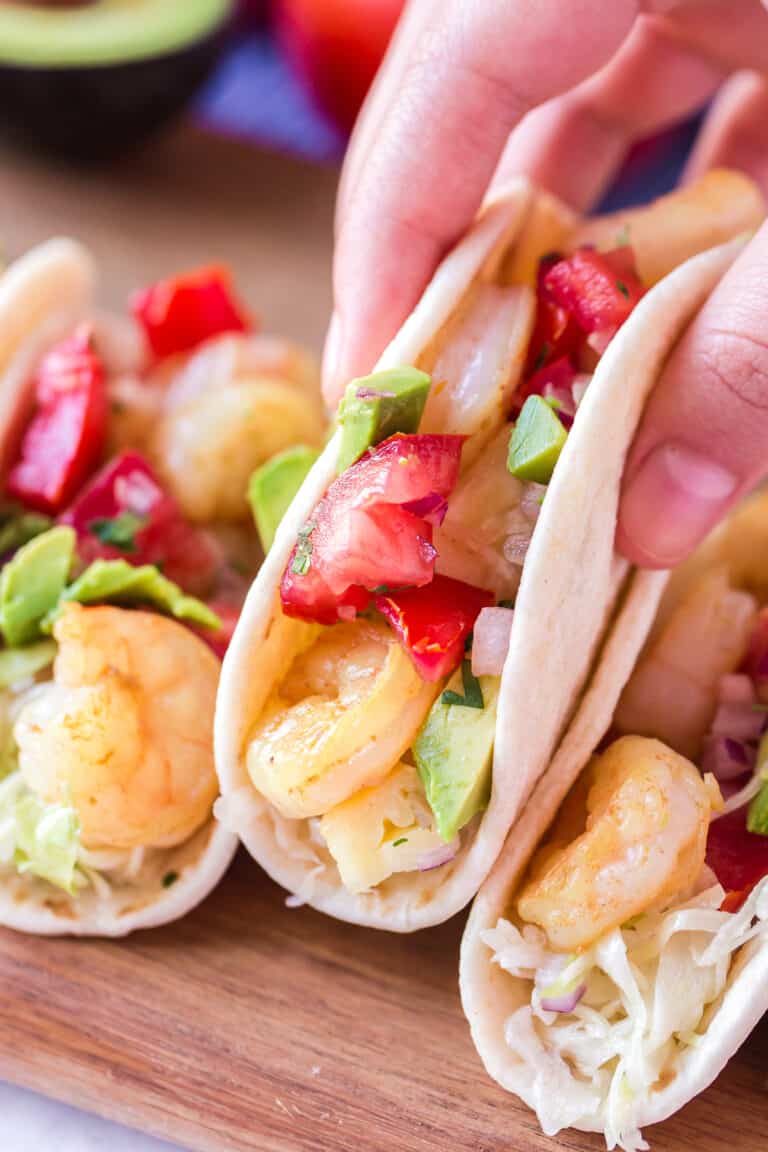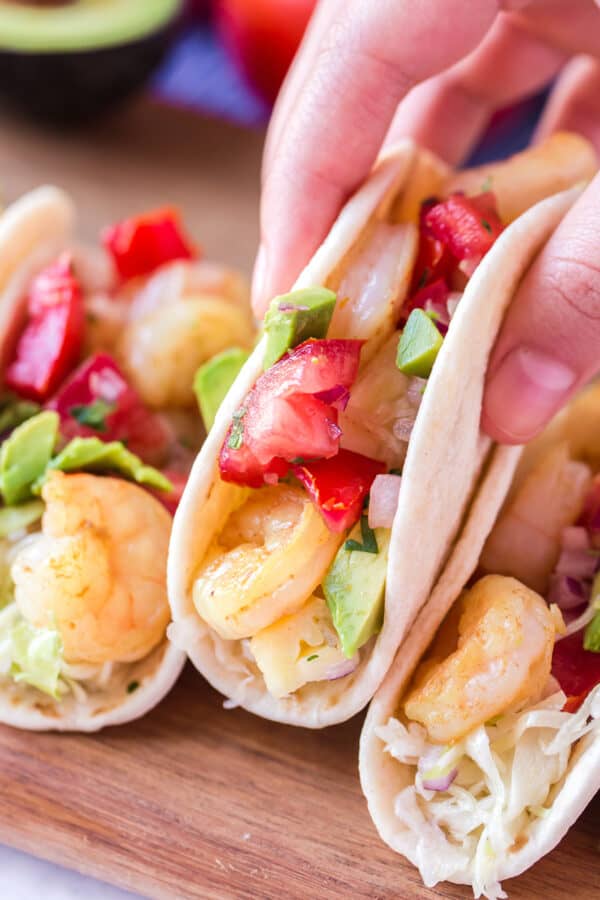 Easy Taco Recipes
There are plenty more taco recipes where this came from…
More Taco Recipes