Chicken Enchilada Pasta Salad is bursting with flavor, super easy, and sure to please! Make it as indulgent or healthy as you'd like, you can't go wrong!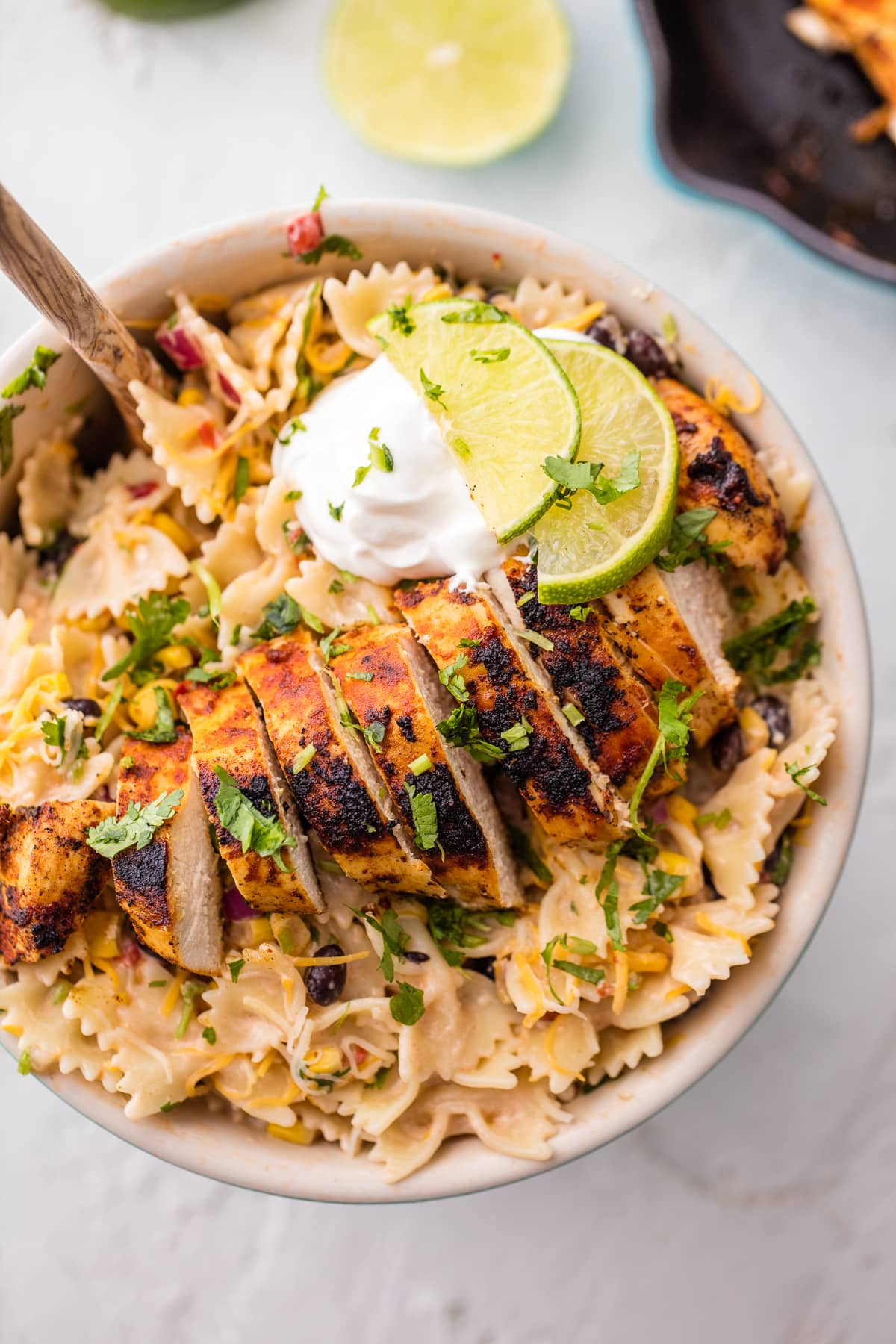 I feel strongly that every person should have one killer pasta salad recipe in their repertoire. One they can bring to every bbq and be KNOWN FOR! My friend Allyson has one that I've tried to get the recipe out of her for years…and she just won't budge. I don't blame her, it's that good! So since I'm fending for myself and trying to make a name for myself in the BBQ side dish world, this Chicken Enchilada Pasta Salad is just the thing. Quick and easy to throw together, just BURSTING with flavor, and sure to please. You will be the king or queen of any party with this awesome pasta salad, trust me!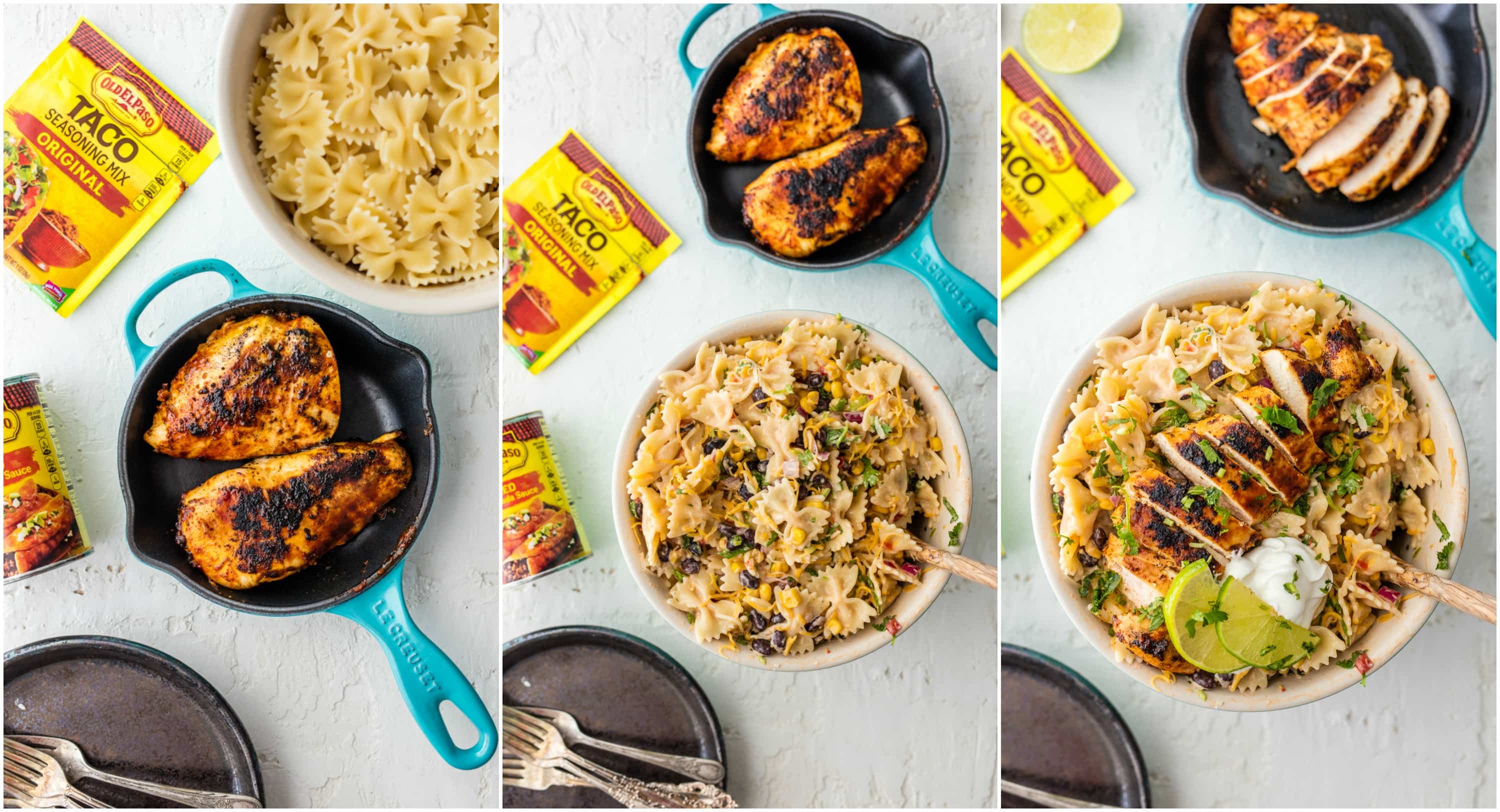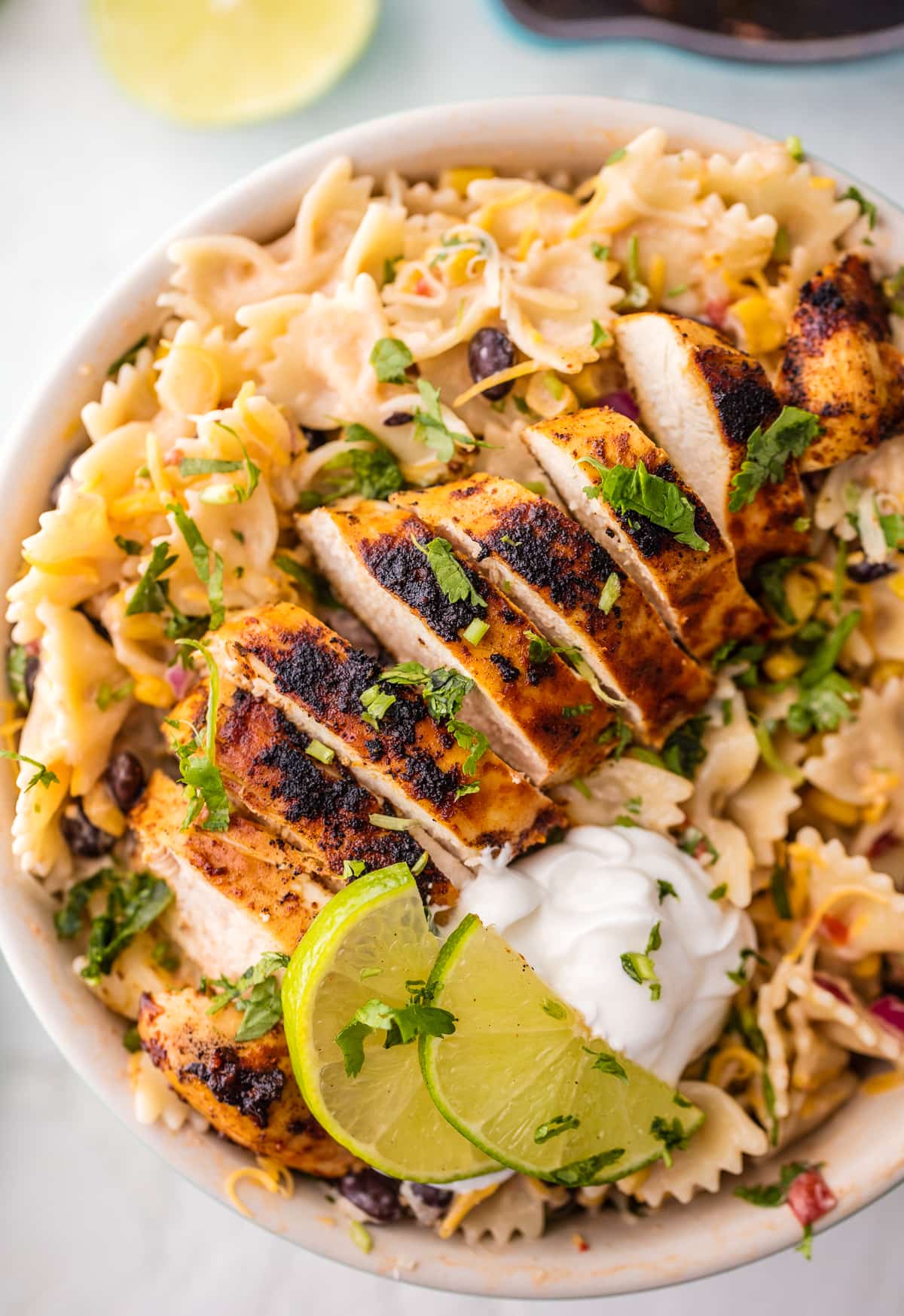 This Chicken Enchilada Pasta Salad wouldn't be complete without my fave ingredients from Old El Paso. OF COURSE! Their Taco Seasoning is my jam in so many recipes, and their Red Enchilada Sauce is my favorite way to add some subtle and creamy spice to any recipe. Not too spicy, but a little flavor goes a long way. Perfection. Tex Mex at its finest! (And easiest)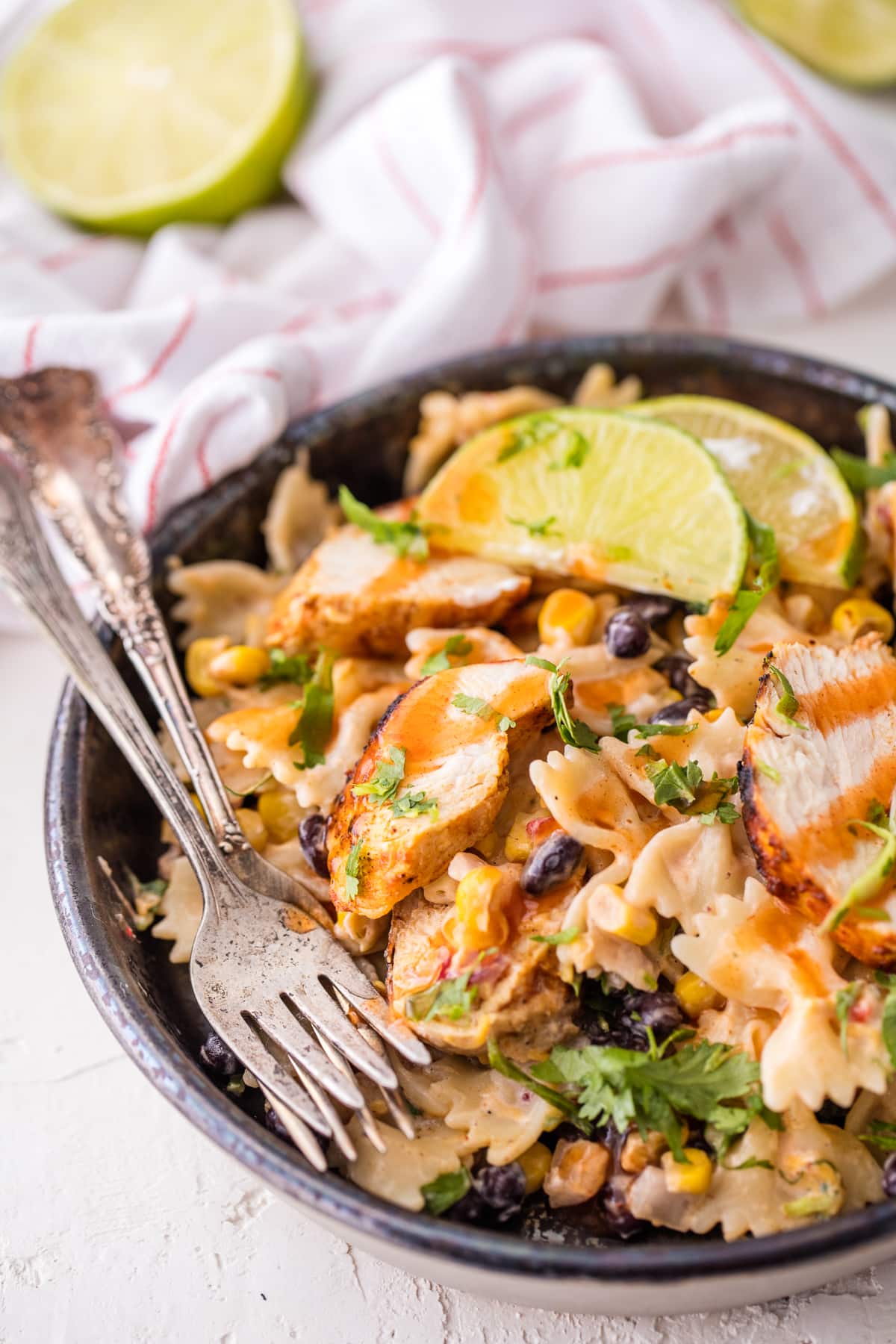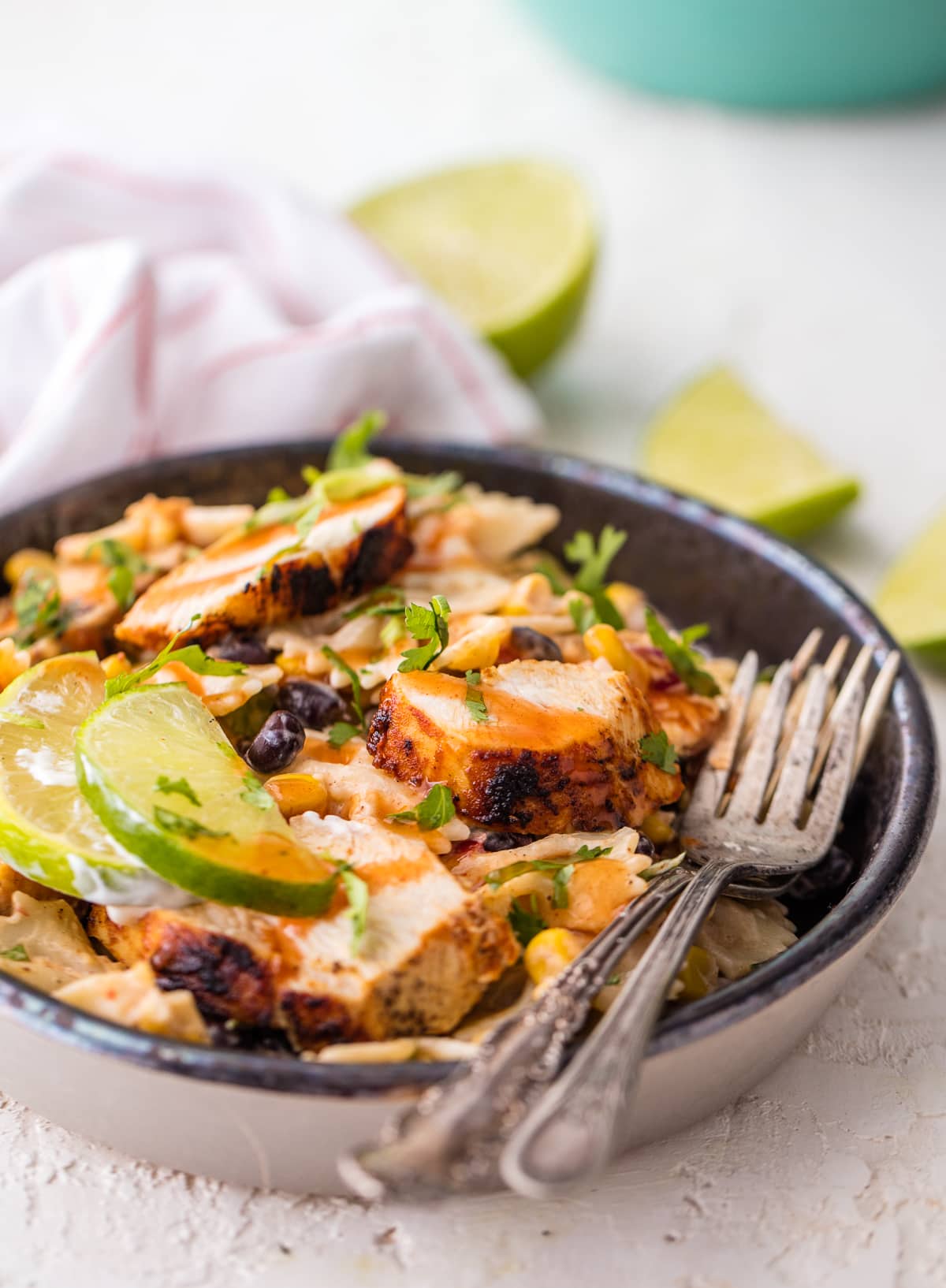 This Chicken Enchilada Pasta Salad is loaded with everything that makes enchiladas a favorite; chicken, corn, beans, cilantro, CHEESE, sour cream, and just the right amount of spice. You can make it healthier by subbing Greek Yogurt for the sour cream and either using less cheese or omitting it completely. You can make it spicier (YES PLEASE!) by adding chopped jalapeños and just a dash of hot sauce. Fun! Make it how you like it, make it your own! You're going to be remembered for this pasta salad after all!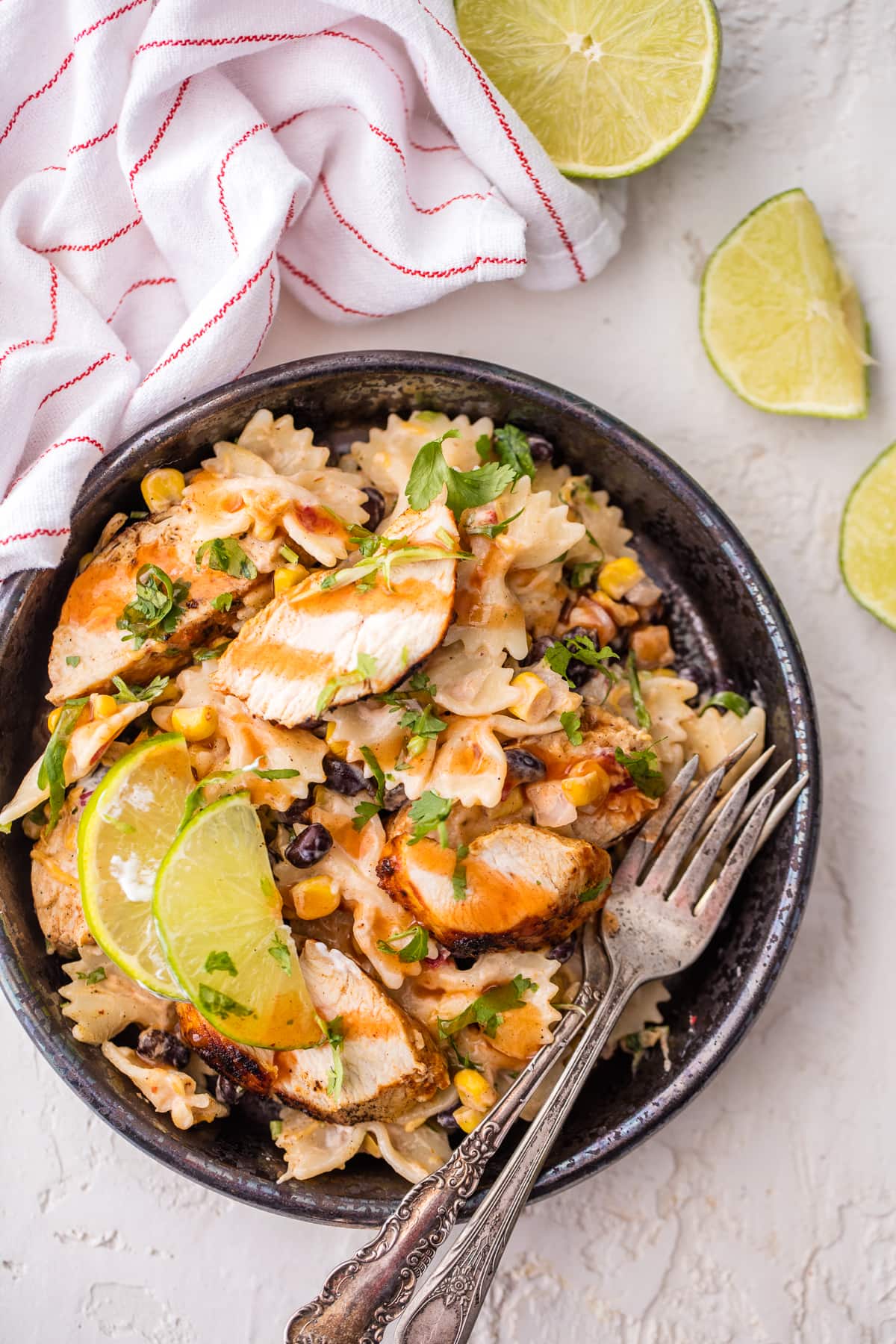 Enjoy!!!
This post has been sponsored by Old El Paso. All opinions are 100% mine. Thank you SO much for supporting the brands that help support The Cookie Rookie!