SALSA VERDE CHICKEN ENCHILADAS are a delicious and simple meal perfect for any occasion. These salsa verde enchiladas are stuffed with chicken, salsa verde, cheese, and topped with more sauce, cheese, onions, pico, and crema. The ultimate easy Mexican meal!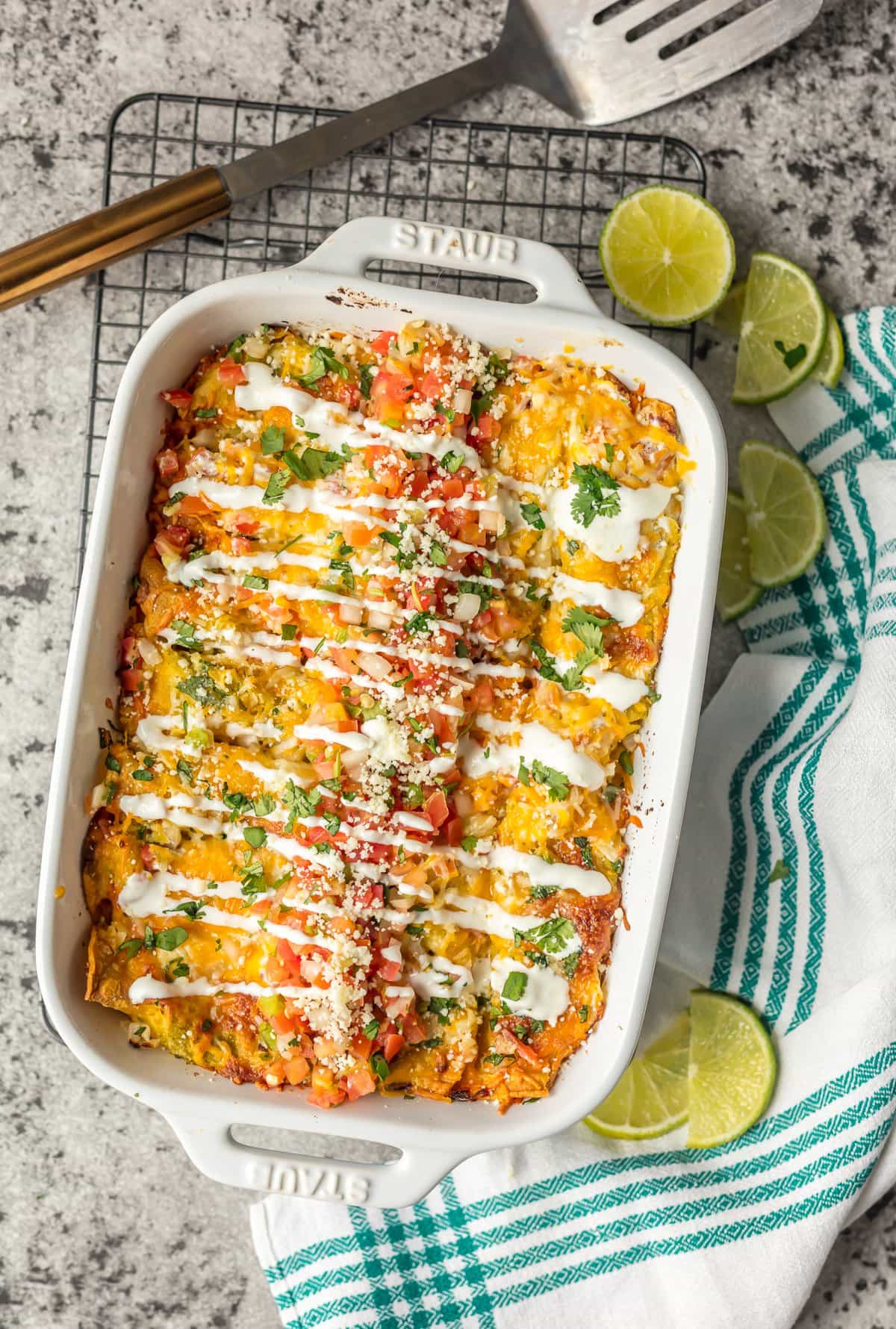 Green Chile Chicken Enchiladas Recipe
Salsa Verde Chicken Enchiladas the perfect Mexican dish for a weeknight dinner. They're super cheesy and absolutely delicious!
I don't care who you are, every family needs an amazing Enchilada recipe to fall back on! Mexican food has always been one of my favorite things, but I haven't made too many enchiladas.
I typically stick to nachos, queso, and fajitas! Now that I have this amazing SALSA VERDE CHICKEN ENCHILADAS recipe under my belt, I'll be making these on the regular!
It's easy, SO delicious, and loaded with flavor. Something about that Salsa Verde really has me addicted…are you ready for this amazingness?
Make these Salsa Verde Chicken Enchiladas for your next weeknight dinner. Super easy and super delicious!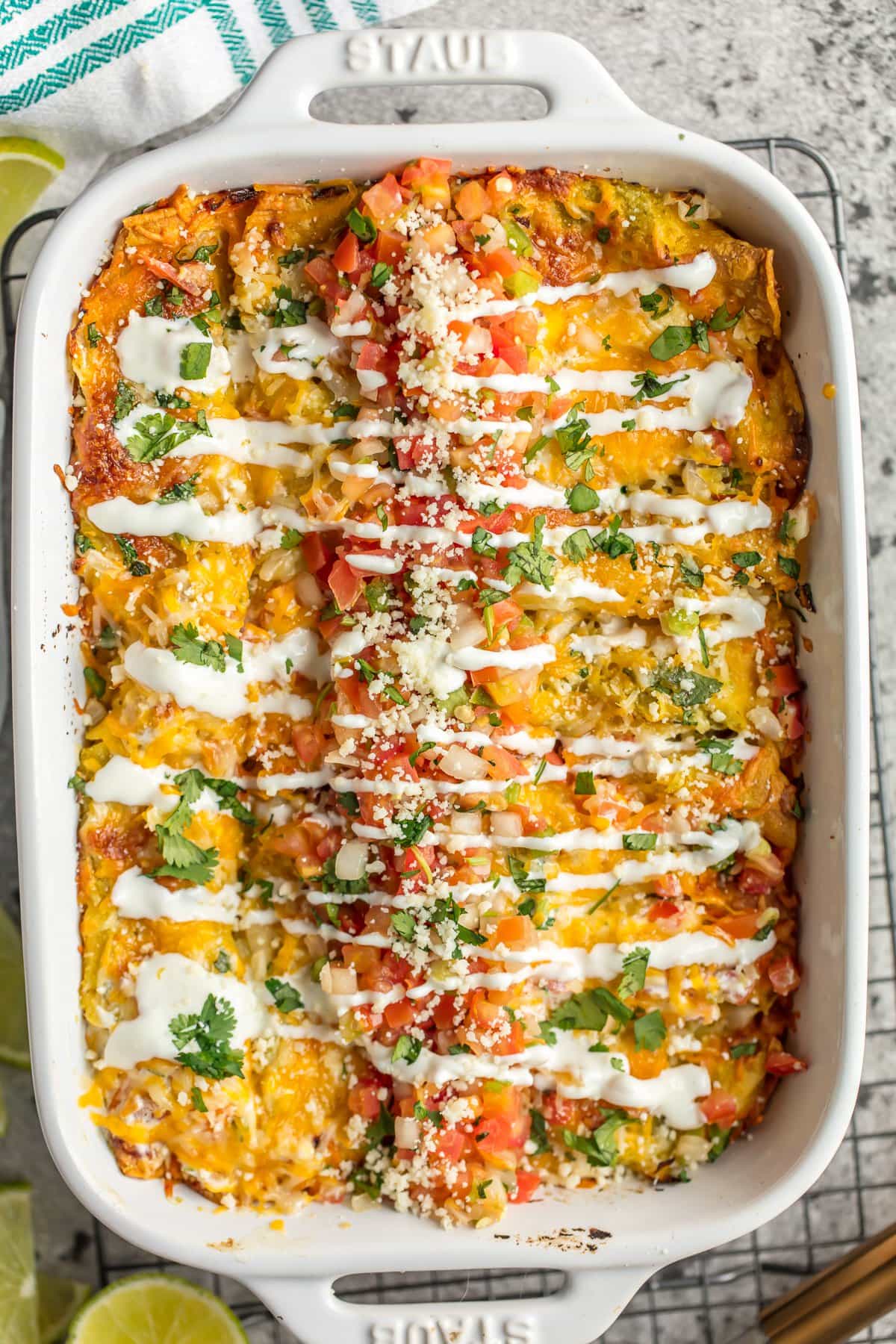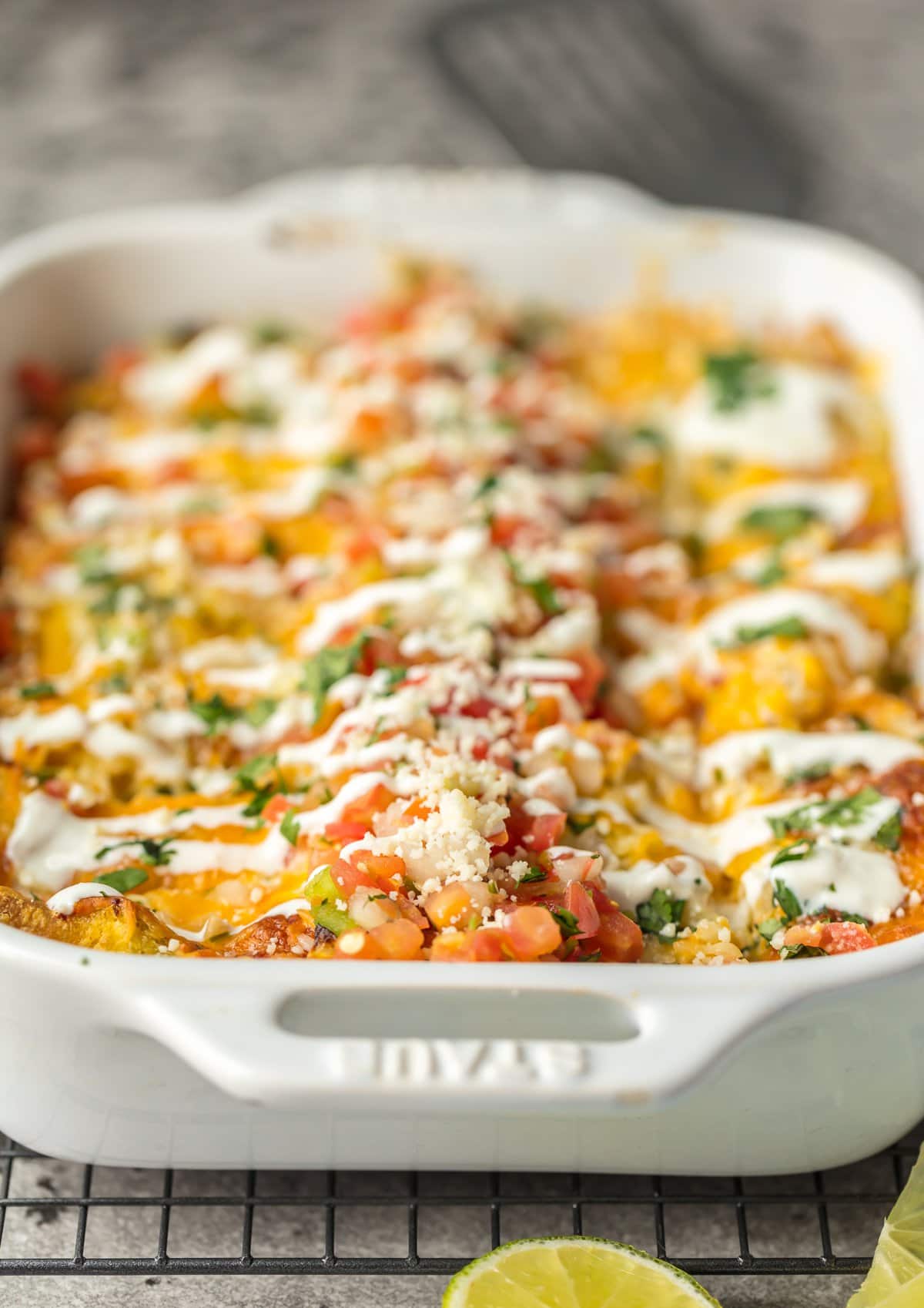 New York Times Most Popular Recipes
If you follow along with the blog, you know Mom and I are embarking on a journey to do as many of the New York Times Most Popular Recipes of 2016! Last week we did the AMAZING Mississippi Roast (I DIE) and this week are these drool-worthy Salsa Verde Chicken Enchiladas. So far SO good and I am loving trying new things.
It's fun to expand our horizons and try some of the nation's fave recipes. That link above is such a good resource if you're looking for easy go-to recipes. This is in no way a paid campaign and I'm not affiliated with the NYT in any way, but I thought it would be fun to try something new! (and so far…our stomachs are loving it)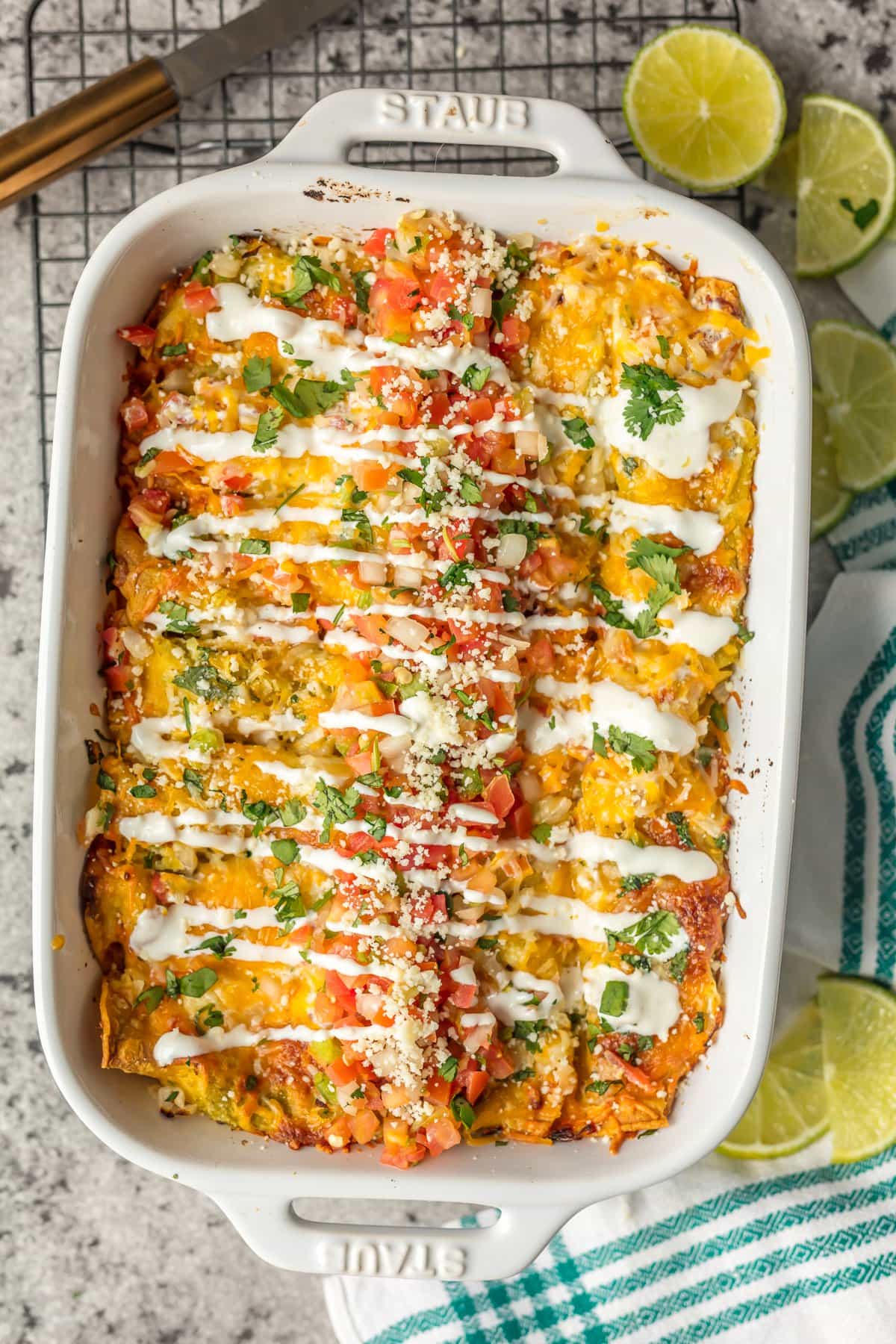 Chicken Enchiladas Verde
We pretty much followed the recipe for these salsa verde chicken enchiladas to a T…but because it's me, we added more cheese. Are you surprised? I think a little cheese inside the salsa verde enchiladas goes a long way, and these didn't disappoint. Just chicken, sautéed onions, cheese, and salsa verde. SO YUM! Simple and delicious comfort food. YUMM.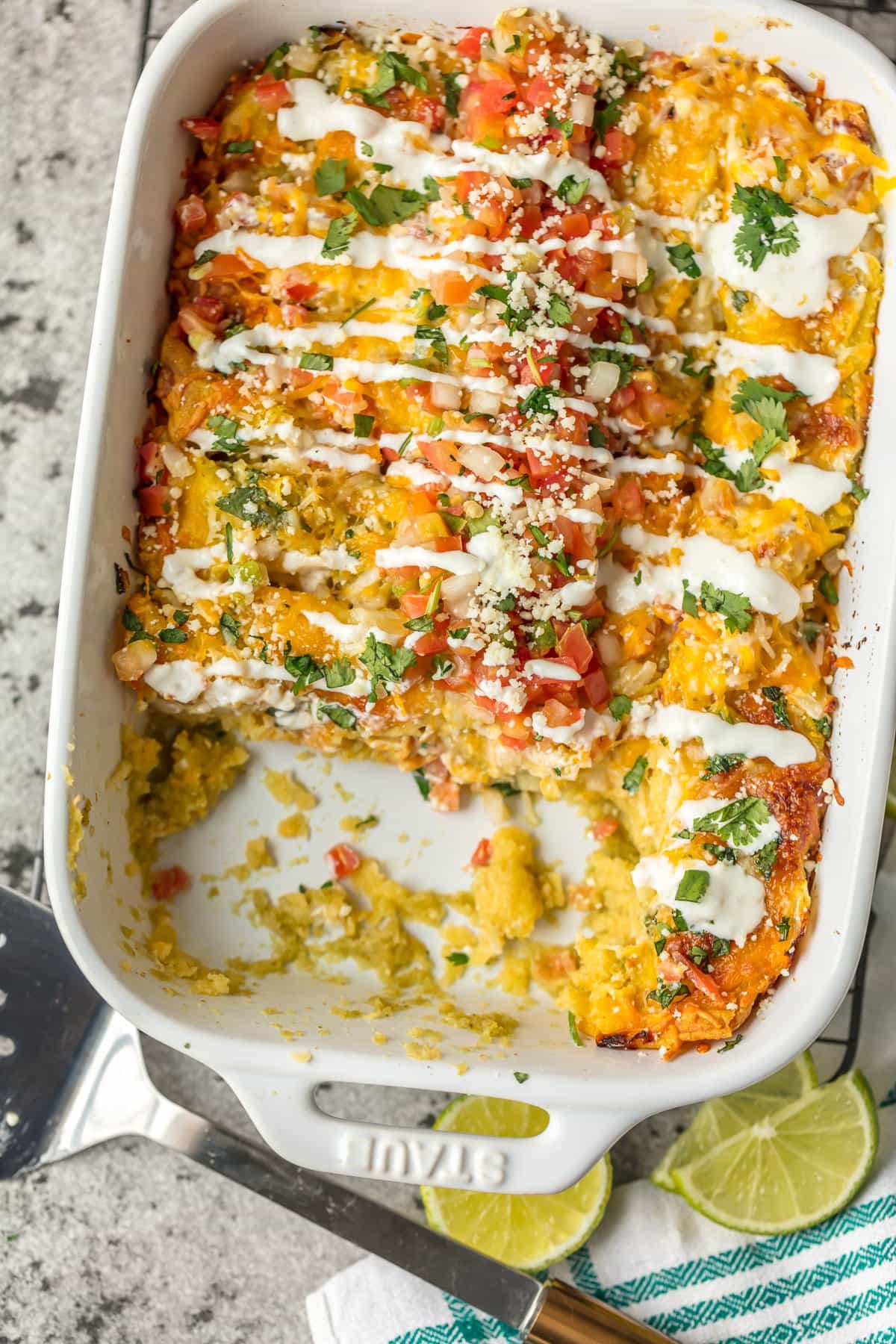 These salsa verde enchiladas are so good! The absolutely perfect Mexican dish to prepare any night of the week. Add this chicken enchiladas recipe to your usual meals and it will quickly become a favorite!
See the recipe card for details on how to make Salsa Verde Chicken Enchiladas. Enjoy!
If you like this salsa verde chicken enchiladas recipe, try these other Mexican dishes too: