CILANTRO CHICKEN STIR-FRY is an easy, delicious, and HEALTHY dinner you can make in just minutes! So much flavor and none of the fuss. This chicken stir fry recipe is loaded with chicken, peppers, onions, and cilantro…yum!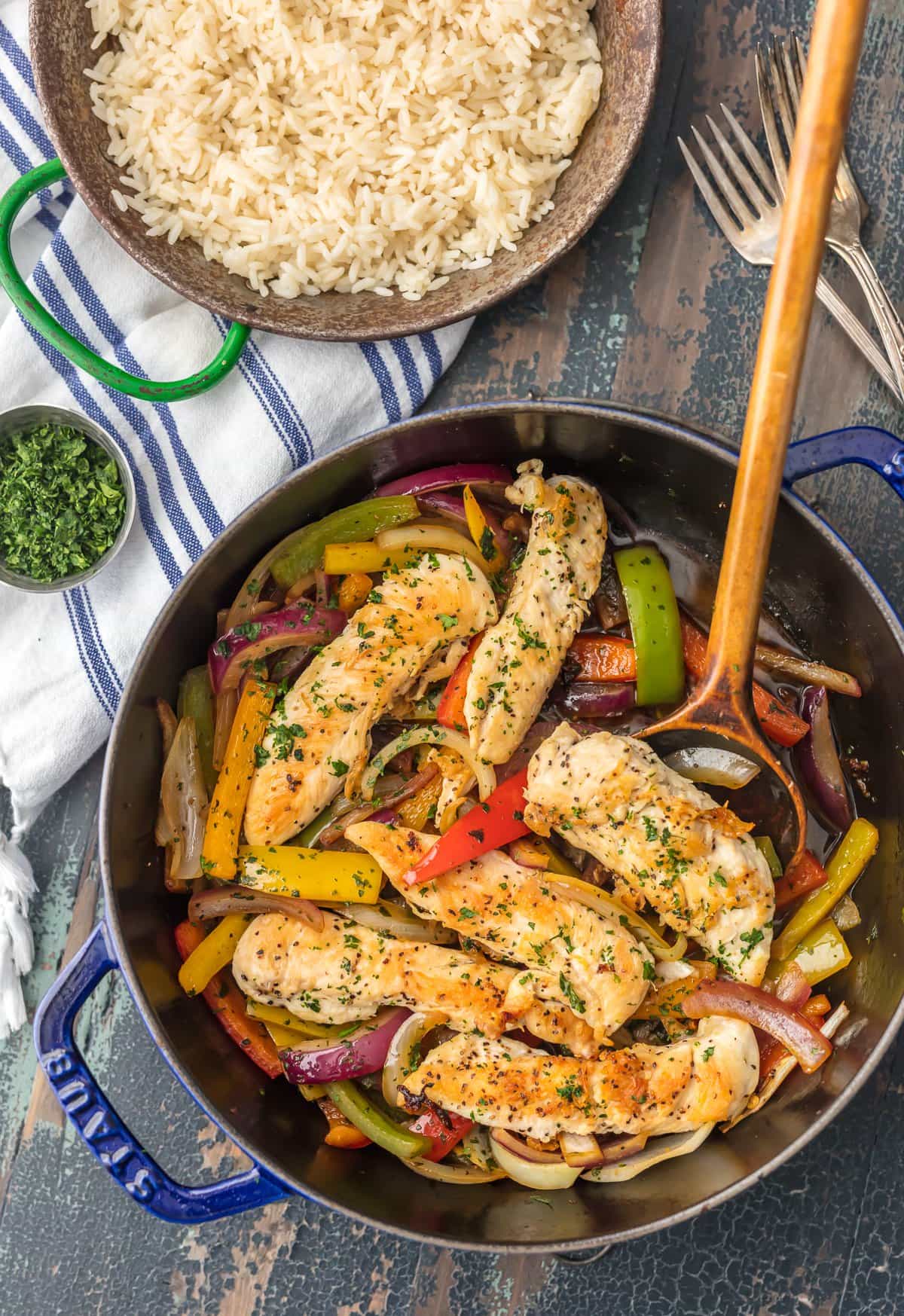 Cilantro Chicken Stir Fry
Cilantro Chicken Stir Fry is a delicious and easy dinner. This chicken and vegetables stir fry with rice is simple and healthy, the perfect combination for weeknight dinners!
Life has been crazy busy lately, so I have been looking for the absolute easiest weeknight recipes I can find. I have always loved simple flavors and ingredients in recipes because I think it allows the taste buds to pop that much more. This CILANTRO CHICKEN STIR FRY recipe is just too easy and good to be true, and is packed with an explosion of flavor you have to taste to believe!
This chicken stir fry recipe is made in minutes, perfect for dinner, or even taking to work for lunch the next day. You can feel good about eating it because it is packed with veggies and herbs, just the way I love it. You ready for an easy meal the entire family will ask for again and again?? Step right up!
This Cilantro Chicken Stir Fry recipe is the perfect easy and healthy dinner. Chicken with vegetables served over rice is so delicious!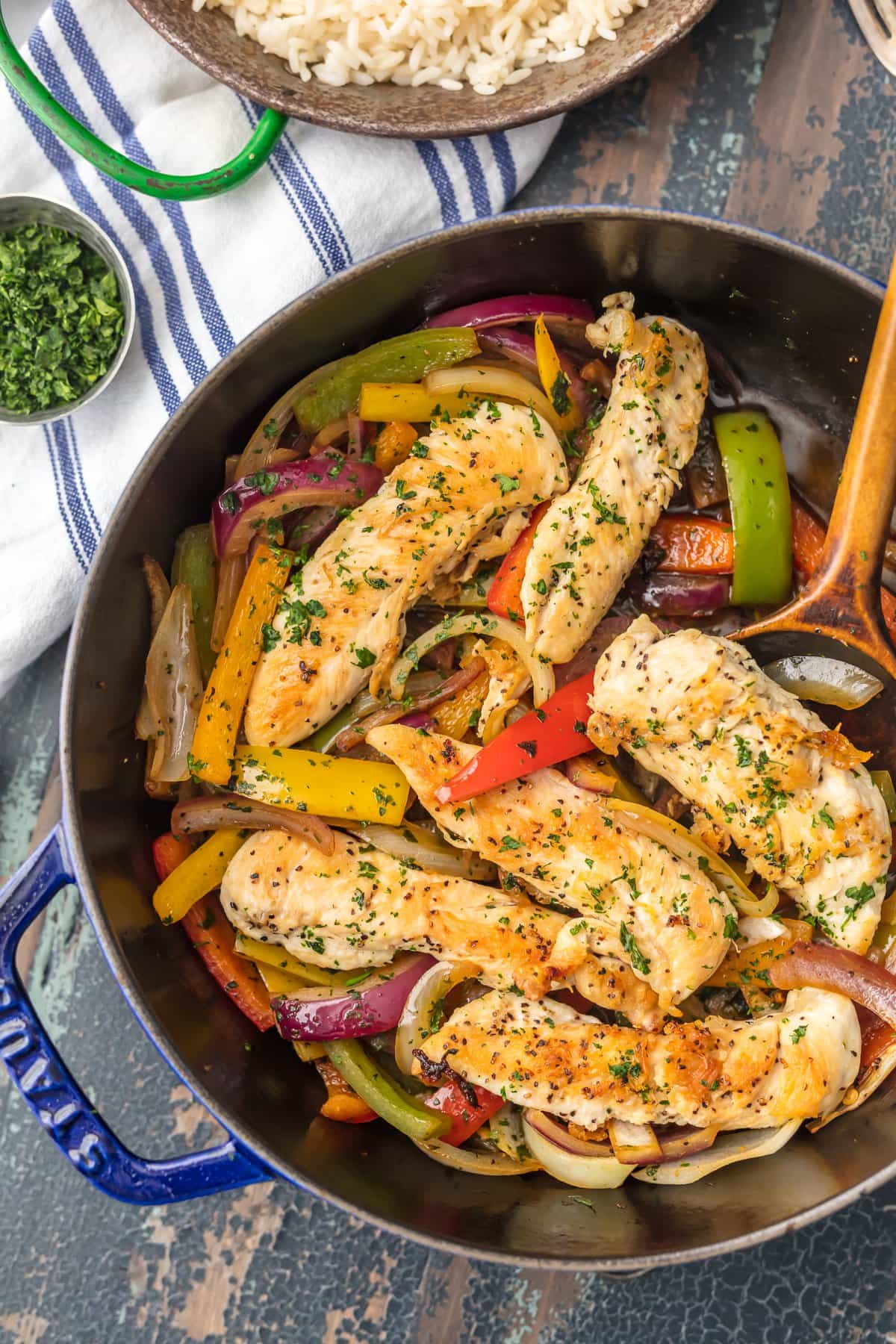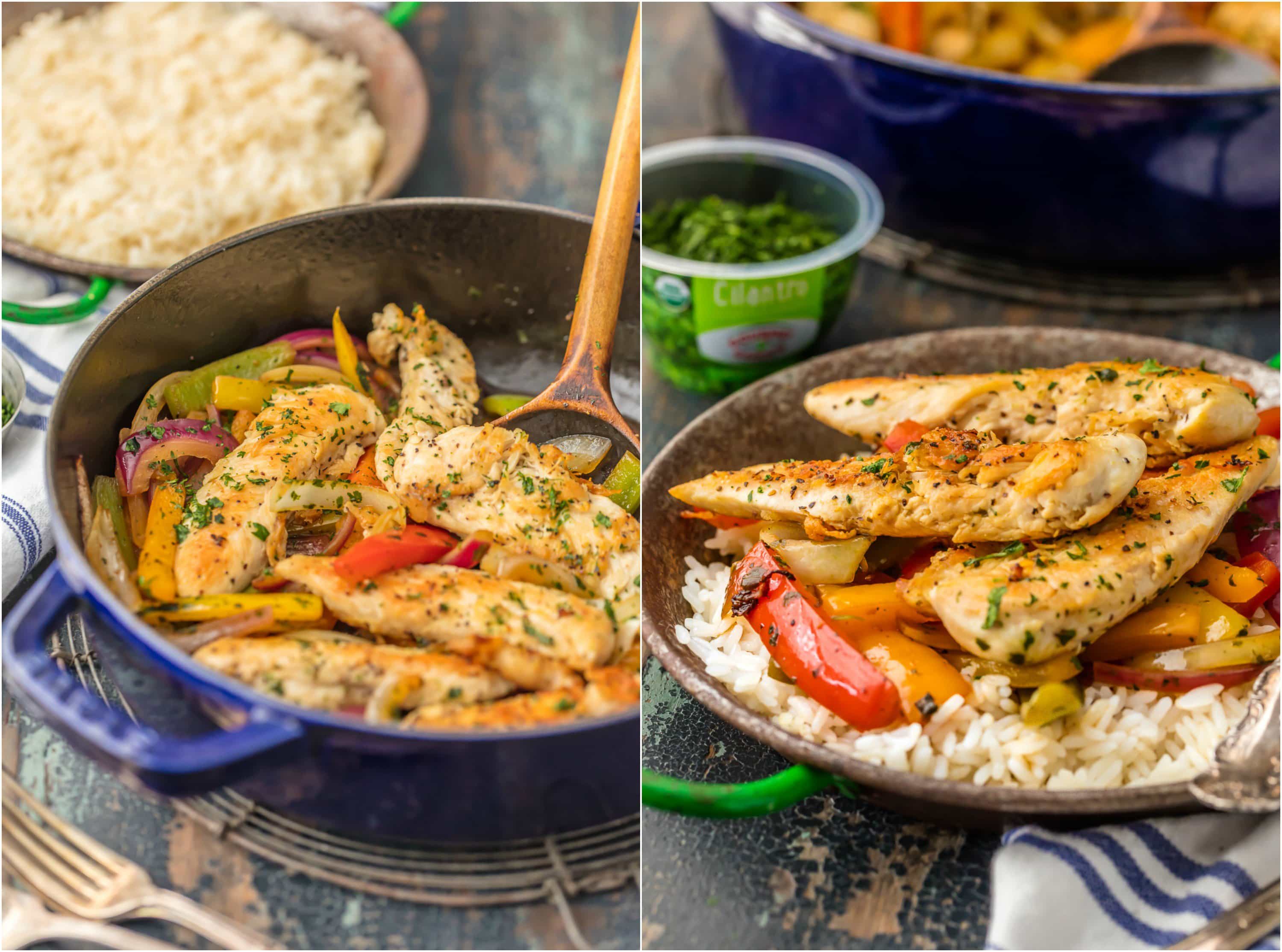 Cilantro Chicken
The secret to this Cilantro Chicken Stir-Fry is obviously the CILANTRO! I am a HUGE fan of cilantro and throw it into recipes every chance I get. I think it adds just the right zing to this fun dish. To make things even easier, this time I used Gourmet Garden Lightly Dried Herbs in the recipe, and I couldn't be more thrilled with the result. Have you tried this stuff?! YOU GUYS.
The beauty of the lightly dried herbs is that they absolutely come to life and rehydrate during cooking; providing a convenient and simple way to freshen up your favorite dinners. You get the same aromas, texture, and flavor of fresh herbs with none of the fuss. (PLUS, they stay fresh in the fridge for up to FOUR WEEKS! Way longer than fresh herbs).
They come in tons of varieties like Basil, Chili Pepper, Ginger, Parsley and Chives, but I knew Cilantro would be my go-to. I picked mine up at Kroger (the best!) and I think I have found my new ingredient obsession. You have just got to try Gourmet Garden!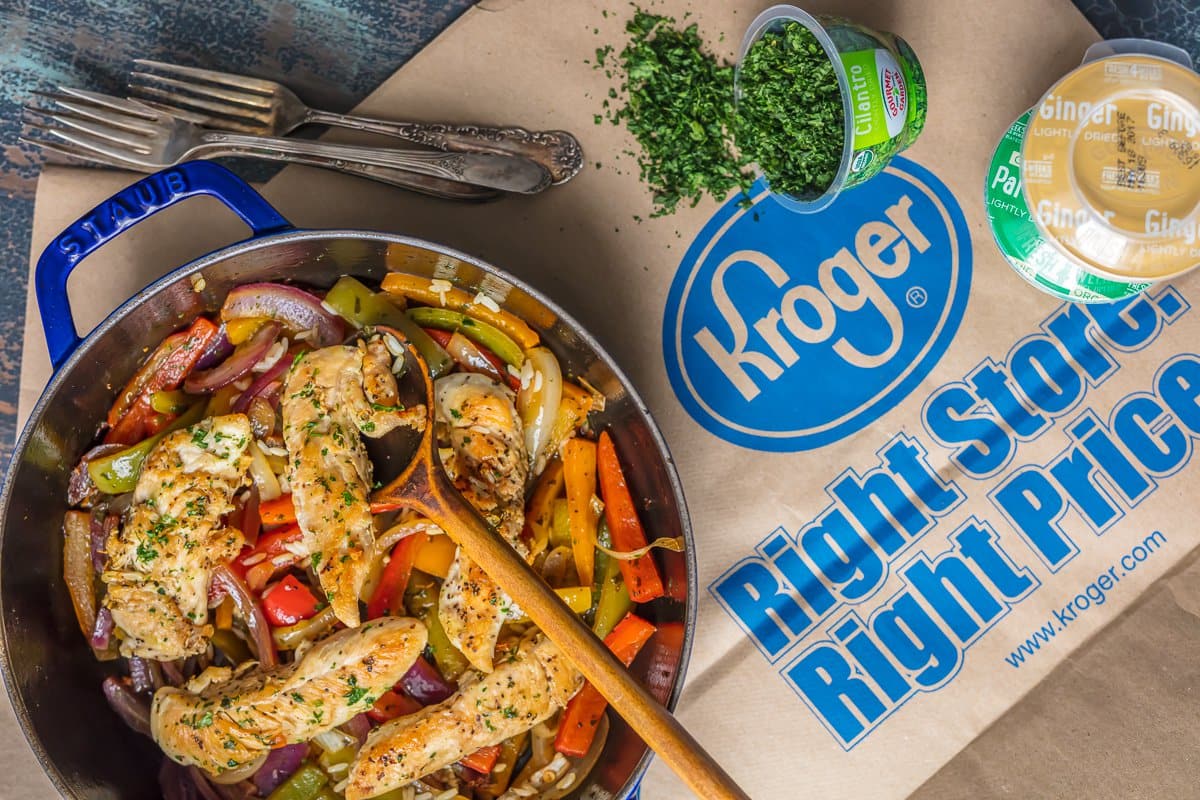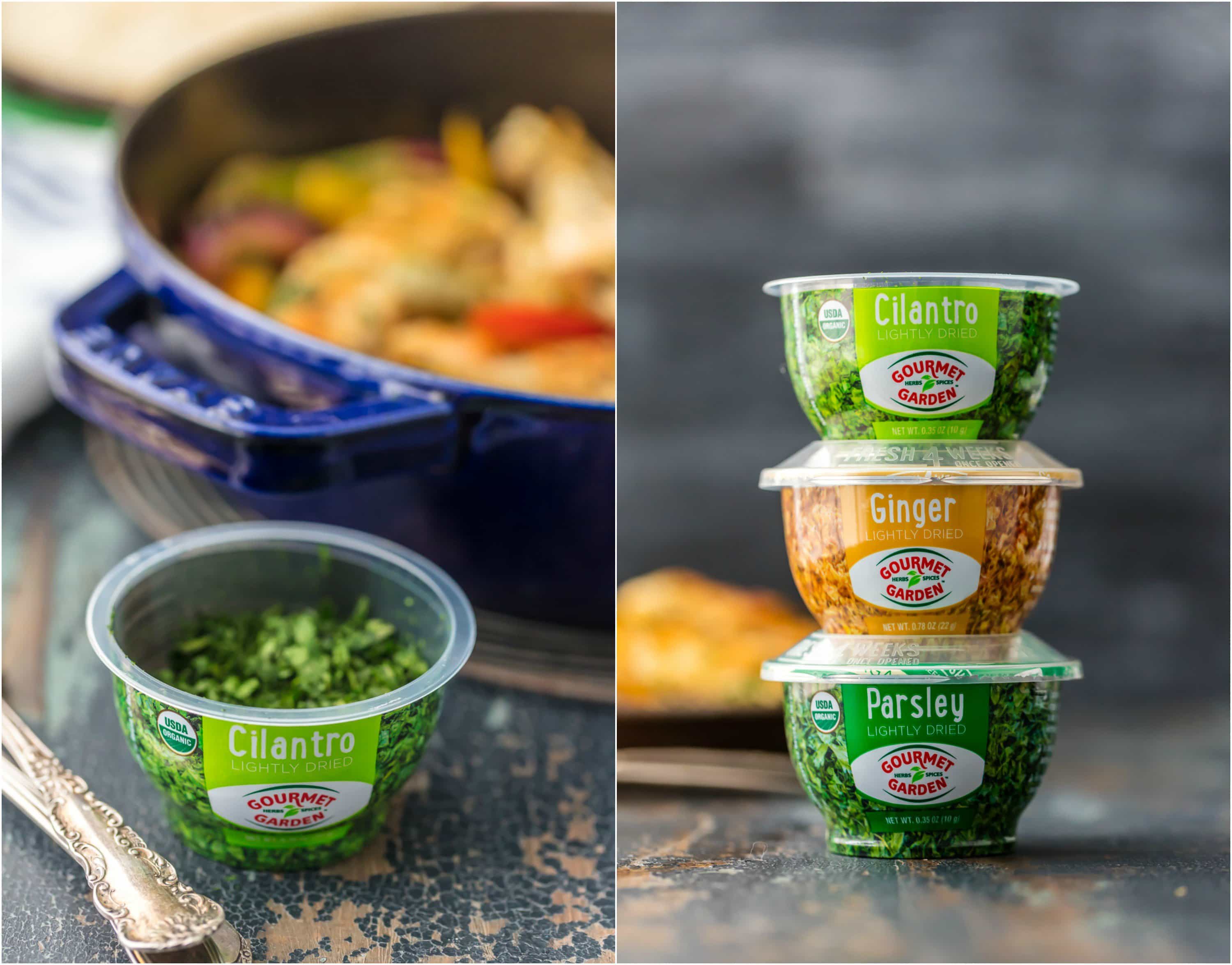 How to Make Cilantro Chicken Stir Fry
I love making stir-frys because they're so simple and taste SO good. This Cilantro Chicken Stir Fry recipe is one of my favorites because the chicken has so much flavor.
Heat olive oil in a skillet and cook chicken for 2-3 minutes on each side, then remove from skillet
Add olive oil and garlic to skillet, and mix in vegetables to cook
Stir in soy sauce, vinegar, and chicken broth. Let it simmer for 1 minute then add cilantro
Return the chicken to the skillet and cook everything for a couple more minutes
Serve the chicken stir fry over rice for a delicious and healthy meal!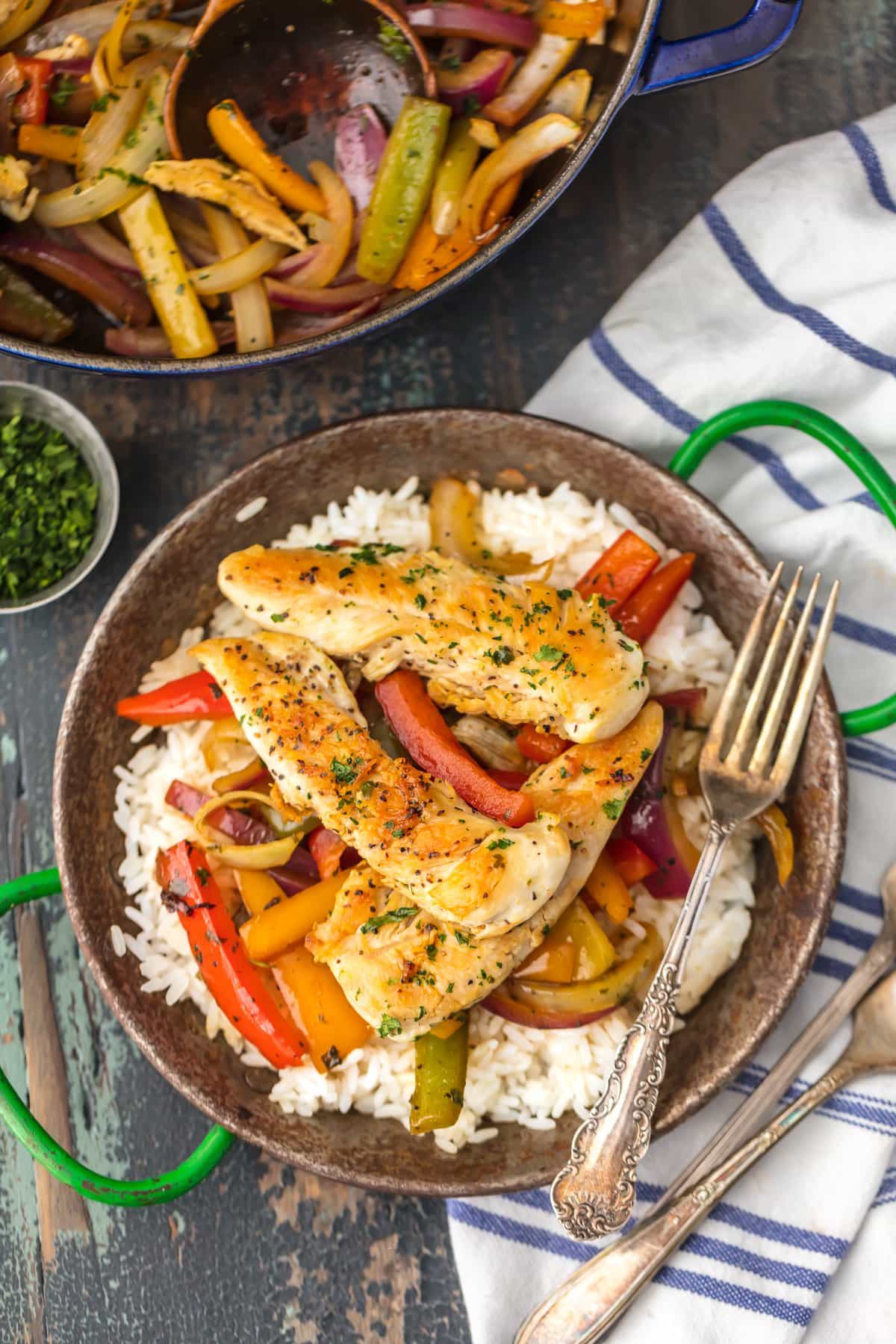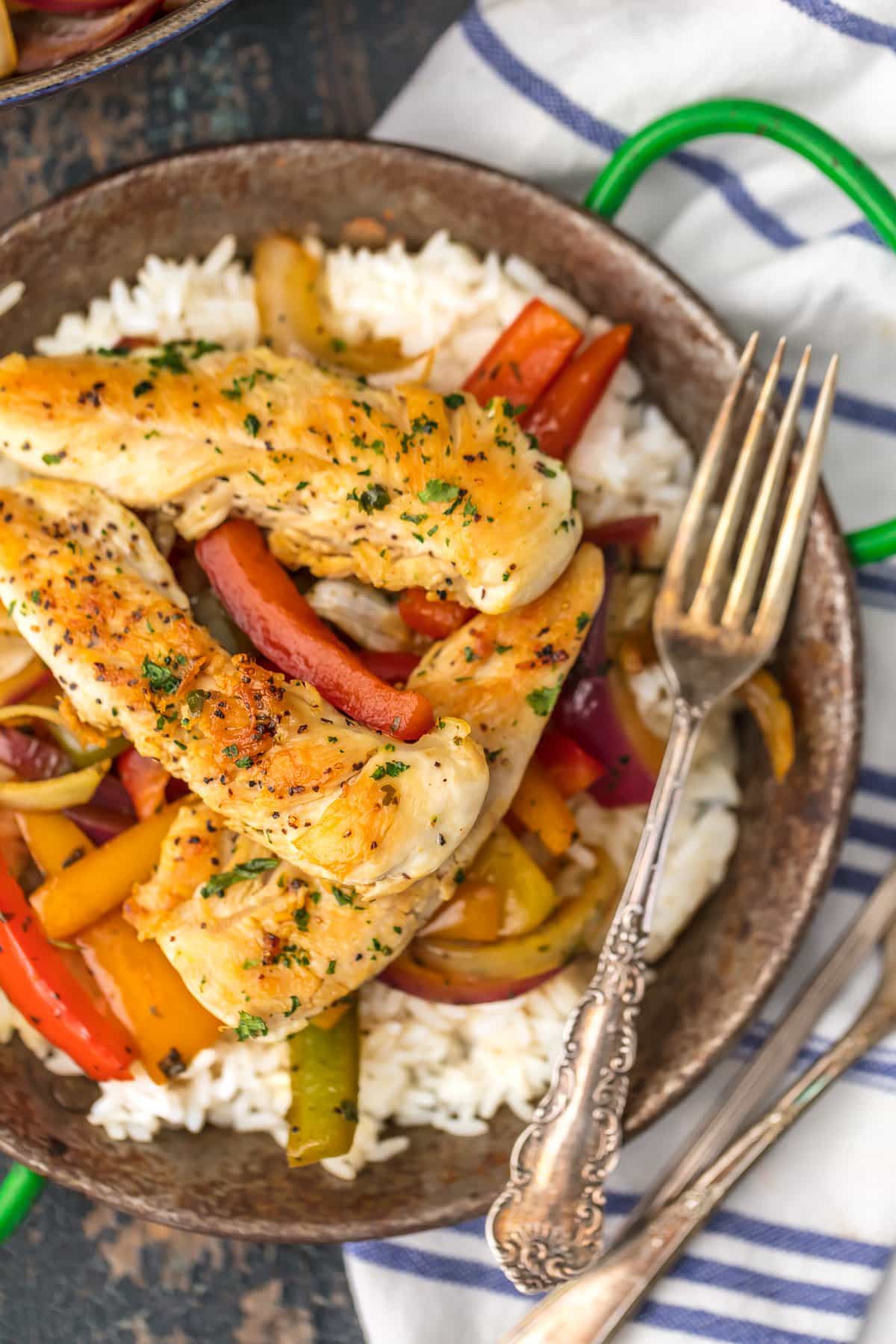 Serve over rice and you're instantly in favorite dinner Heaven. Let me know how you like it! I can't wait for you guys to smell the steam coming off this Cilantro Chicken Stir-Fry as it cooks. My mouth is watering again just thinking about it! This is one of those easy and healthy staple dinners you'll make again and again. And if you're a fan of stir fry, be sure to try our Beef Stir Fry recipe too.
See the recipe card below for How to Make Chicken Stir-Fry with Cilantro.
If you like this chicken stir fry recipe, try these other delicious chicken recipes too: