If you miss Trader Joe's Cookies and Cream Cookie Butter, then I've got a treat for you! This copycat recipe is so easy. You'll want to eat this cookie butter every day!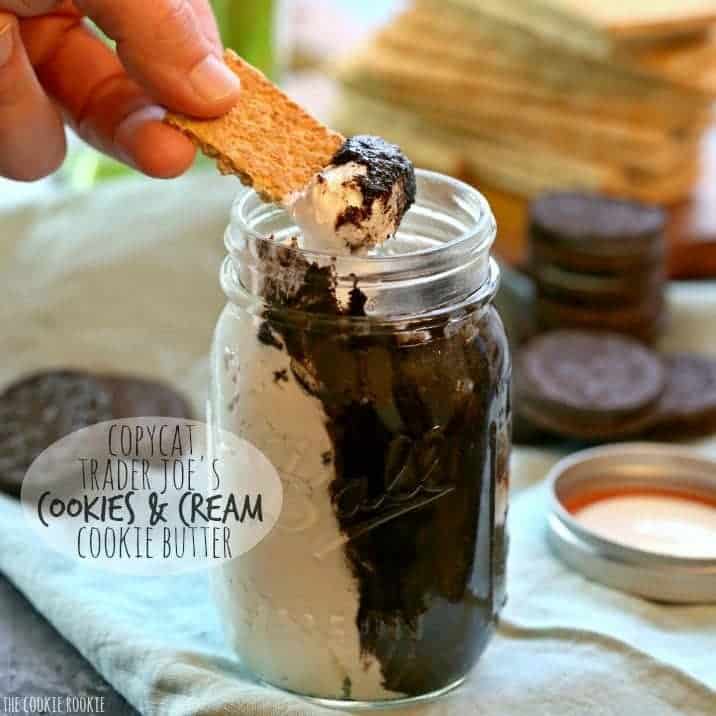 Any self-respecting Trader Joe's addict has tried their Cookies and Cream Cookie butter. When I first saw it on the shelves, I knew I would be hooked. It's the perfect dip or spread to satisfy your sweet tooth.
Why You Should Make This Cookies and Cream Cookie Butter
Cookies and Cream – I used Oreo's to get the true cookies and cream flavor in this recipe and it is SO good.
So Easy! – This recipe couldn't be easier to make. A quick dessert or sweet snack for dipping.
Trader Joe's Copycat Recipe – If you ever had the Trader's Joe's Cookie and Cream Cookie Butter, this DIY version will make your day!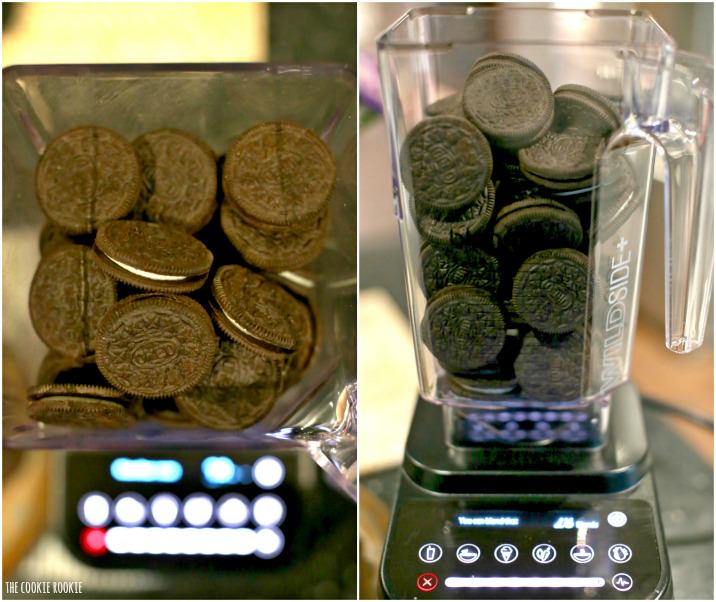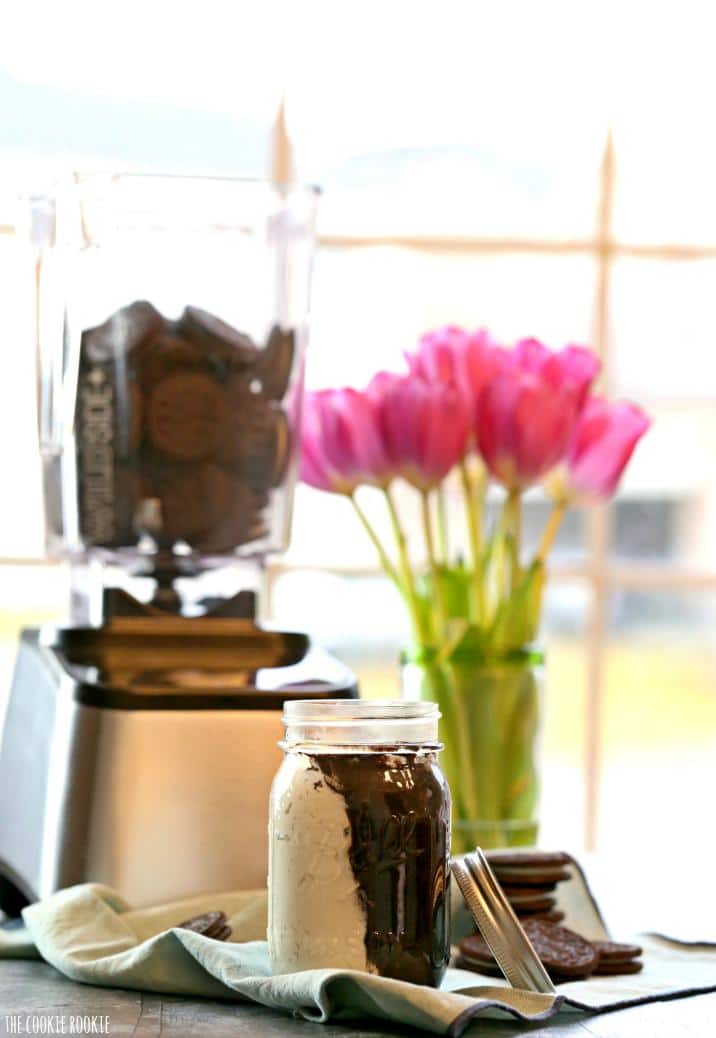 What is Cookie Butter?
If you've never had cookie butter, then you're missing out! It's basically like peanut butter or any other spread, but it's made with fine bits of cookie. Yum!
I consider it (especially this cookies and cream butter) like Nutella. It's creamy, sweet, delicious, and easy to spread onto breads, but also works as a dip.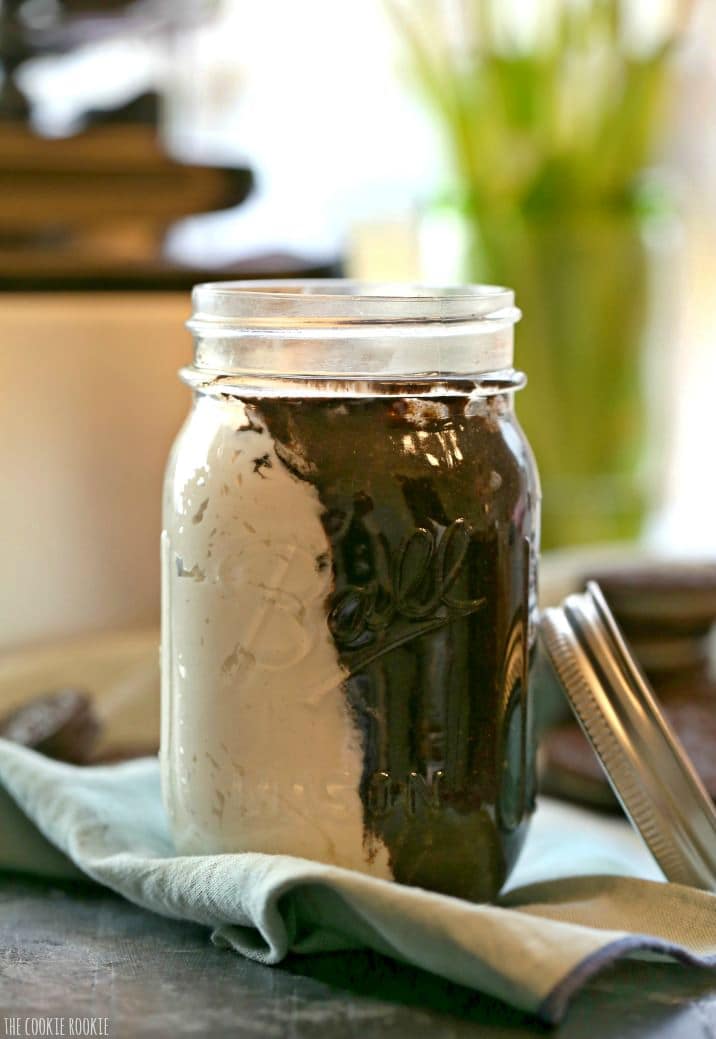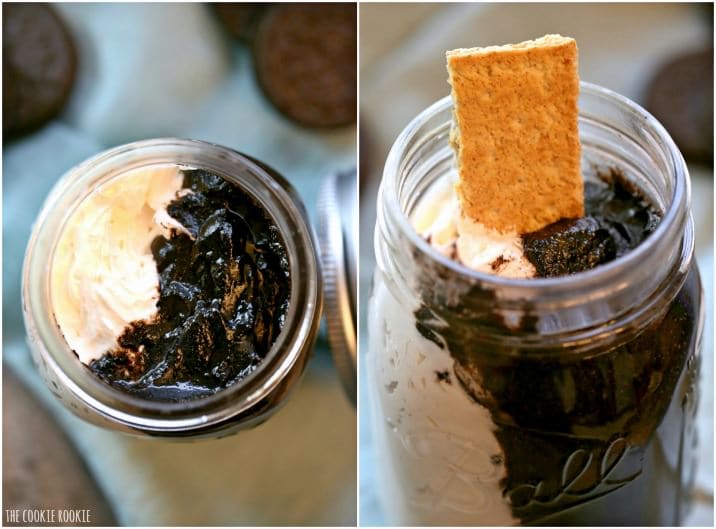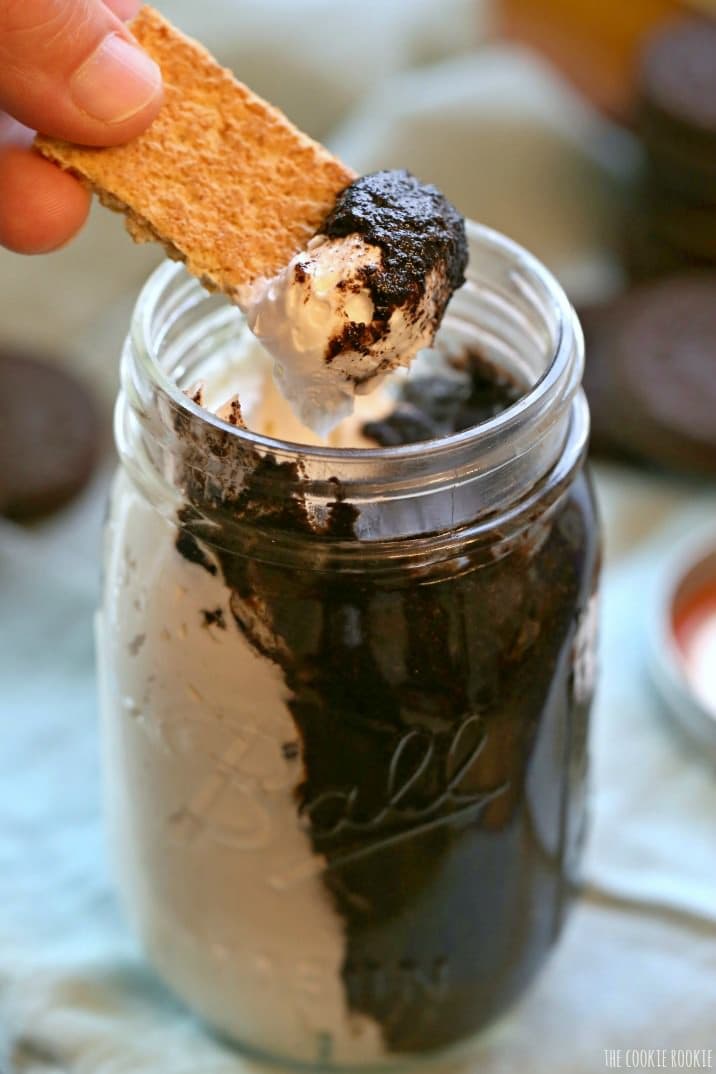 Ingredients List
You don't need much to make this cookies and cream cookie butter!
Oreos – It wouldn't be cookies and cream without these!
Heavy Cream
Vegetable Oil
Unsalted Butter
Vegetable Shortening
Powdered Sugar
Vanilla Extract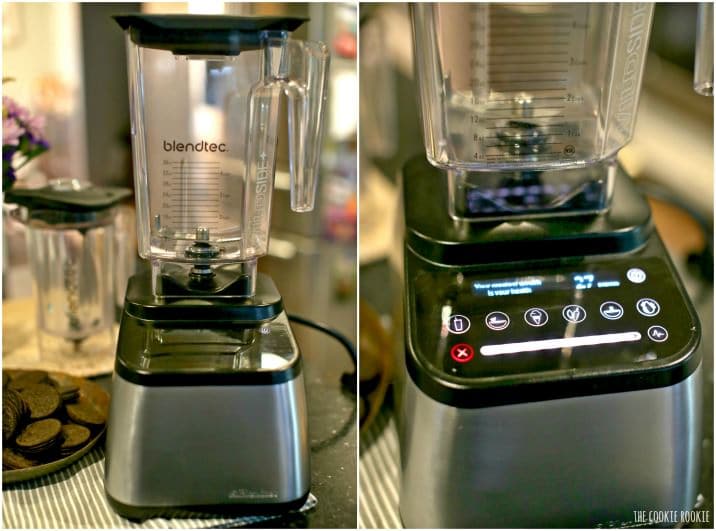 How to Make Cookies and Cream Cookie Butter
Check the recipe card below for the full instructions. Here's a quick overview of the cookie butter recipe.
Chop/crush up the Oreos then mix with heavy cream and oil until it becomes a batter.
Beat butter and shortening, then add in sugar and vanilla and combine until creamy.
Place each mixture (the cookie side and then the cream side) into a jar or bowl.
Store it in the refrigerator for up to a week!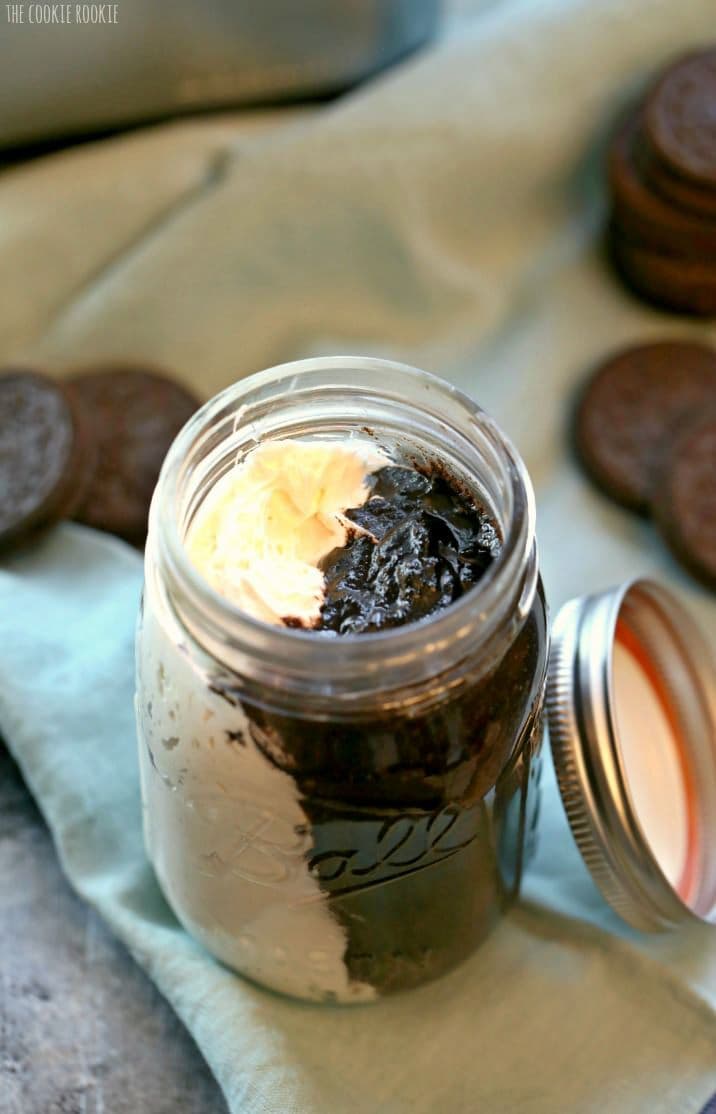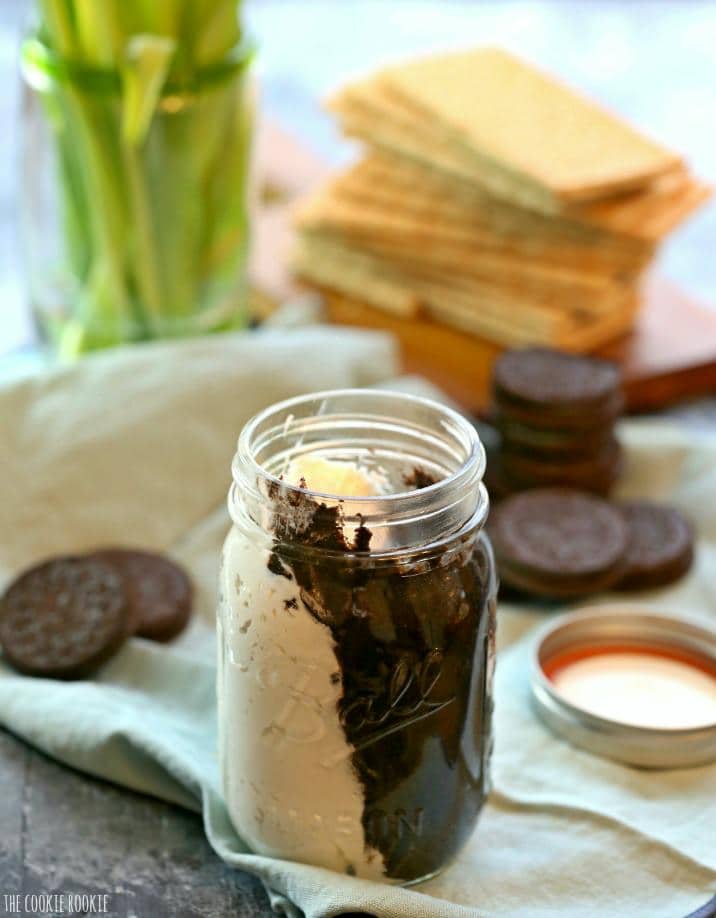 What to Eat with Cookie Butter
I absolutely love serving this cookie butter with graham crackers. The sweetness matches the flavor perfectly. Everyone in the room will devour it (so keep it hidden if you want it all for yourself). I'm not opposed to eating it by the spoonful either.
But you could also serve it with cookies (yes, more cookies!), or mix a spoonful into your bowl of ice cream. But don't feel limited with this stuff. Try it on everything! Waffles and pancakes, fruit, toast, pretzels, churros, brownies. So much to try!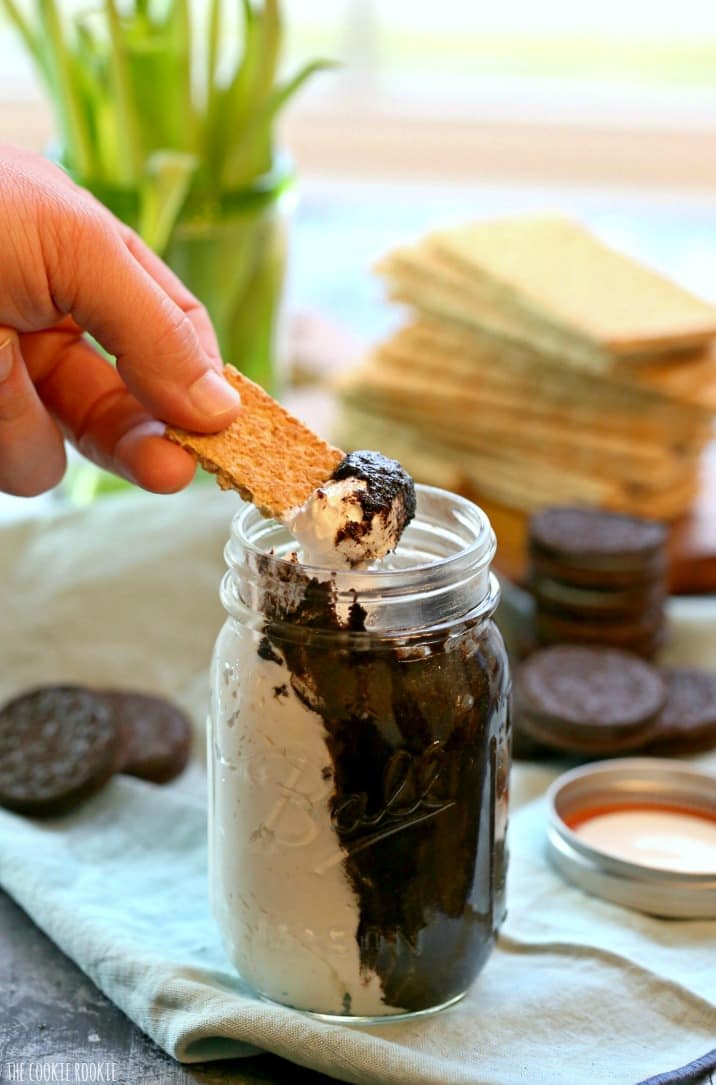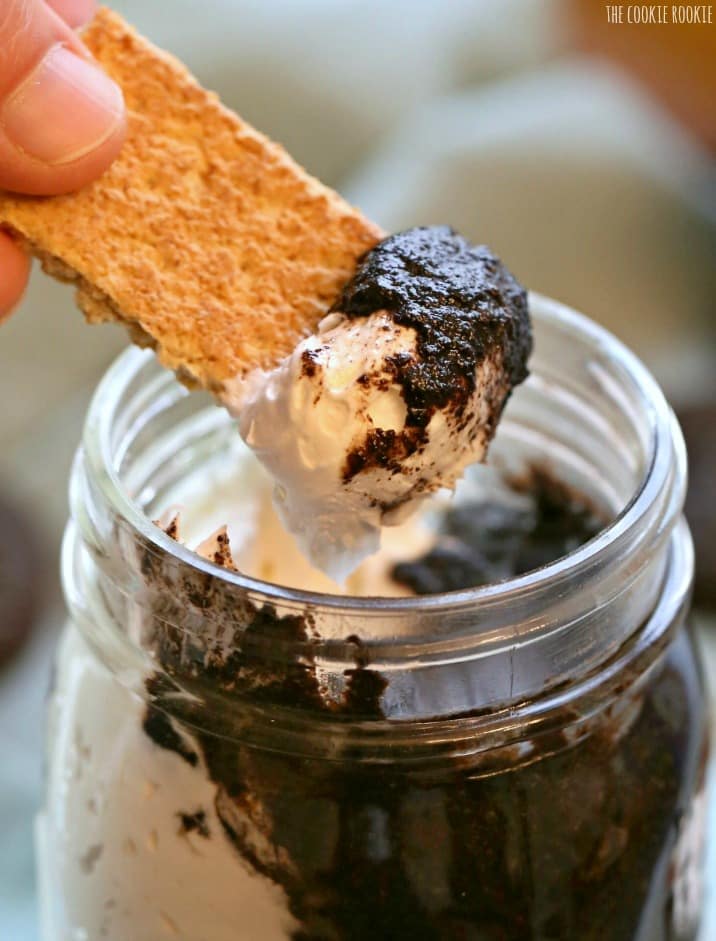 Make this cookie butter ASAP and get to dipping. You won't regret making it because it's so easy and delicious. Yum!
More sweet desserts and snacks to try: