These SLOW COOKER CHICKEN ALFREDO SANDWICHES are simple, easy, and delicious. A quick and easy crockpot meal the entire family will love. Topped with sun dried tomatoes, basil, and parmesan. PERFECTION!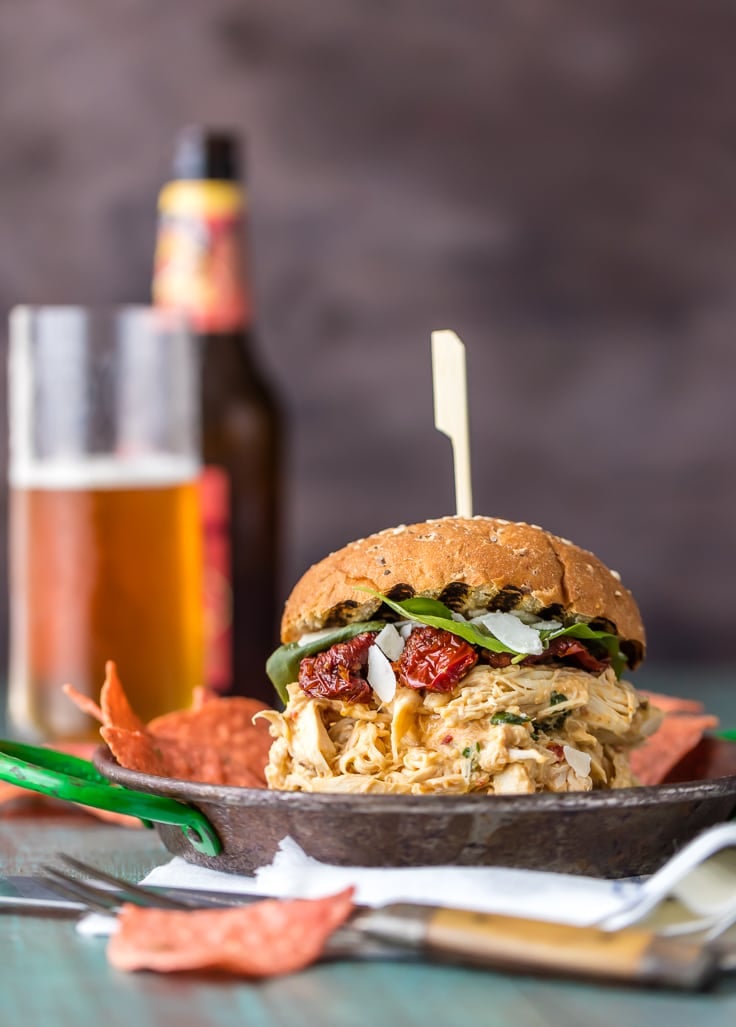 I LOVE my slow cooker. It has bailed me out of many a night with no dinner plans. Doesn't it just seem magic? Things go in as separate ingredients and come out delicious and ready? How does it to it?? One of my favorite things to make in a slow cooker is shredded chicken. It's just such a simple way to heat up chicken enough to cook it to a quick shred state, perfect for pulled chicken sandwiches. These Slow Cooker Chicken Alfredo Sandwiches are all the rage at our house. The pulled chicken alfredo is perfection on sandwiches, but also in other situations like NACHOS (coming soon!) or burritos! You won't be sorry that you tried this super easy recipe!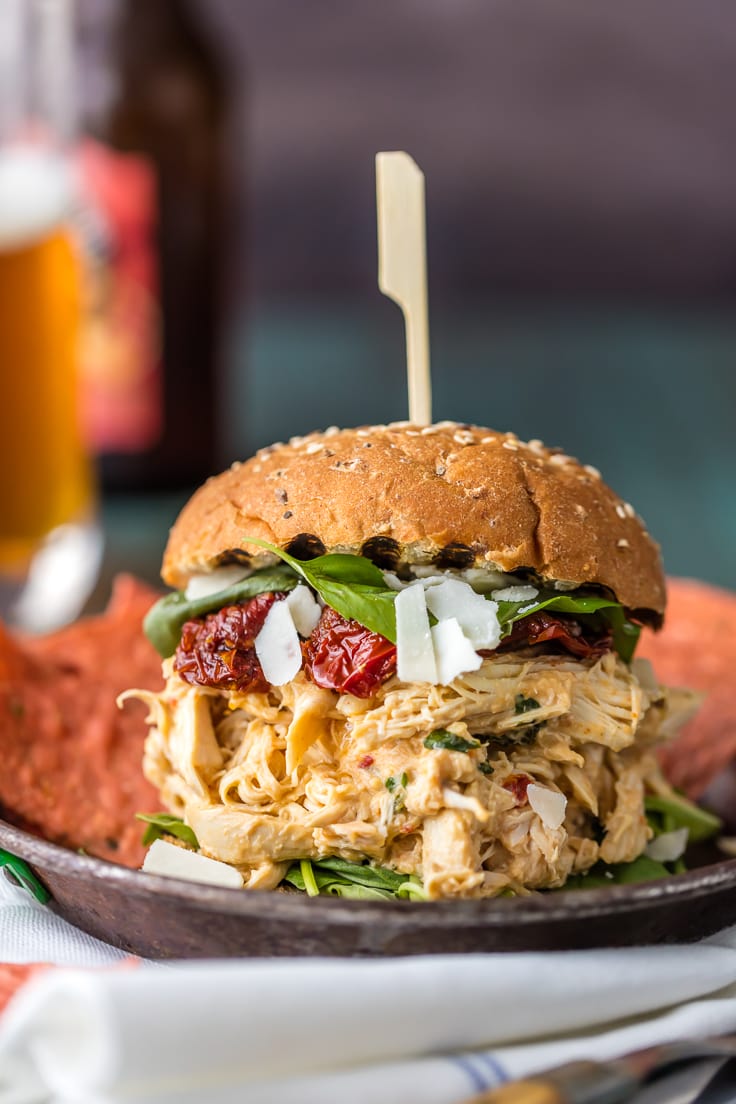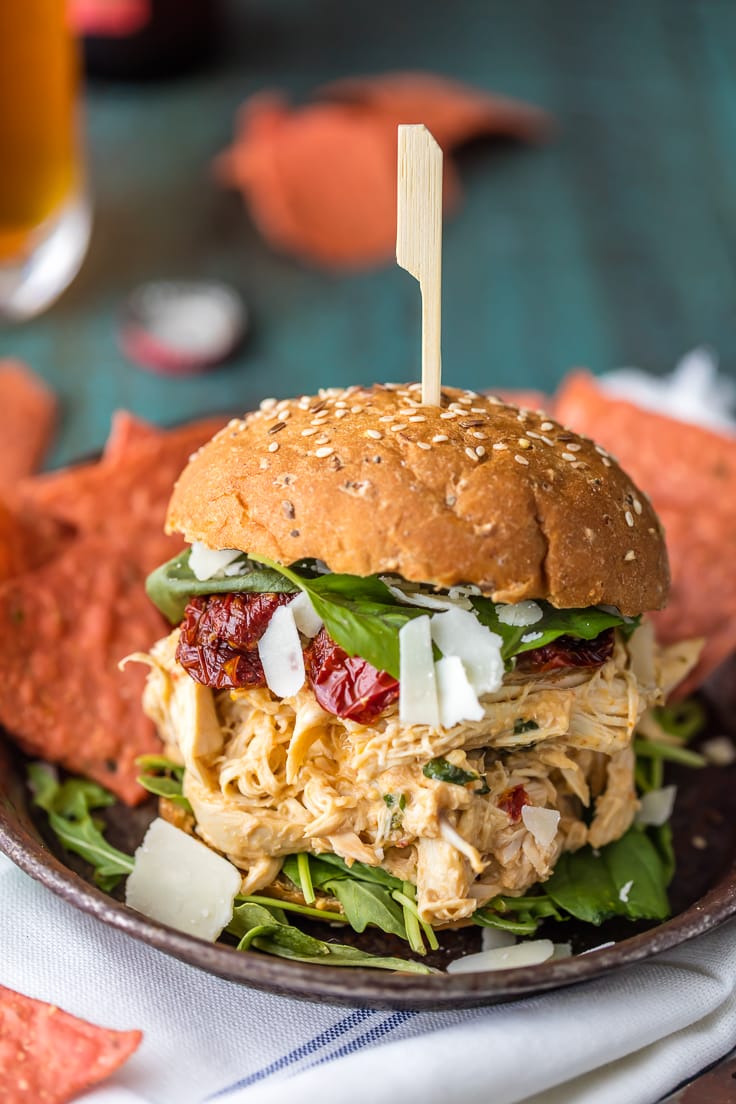 This recipe can be as simple or involved as you decide to make it. You can make your own alfredo sauce (HERE is one that I love!), or you can use your favorite store bought sauce. Honestly, both outcomes are delish. You'll end up with plenty of delicious shredded chicken perfect for making these mile high Slow Cooker Chicken Alfredo Sandwiches. Top them with sun dried tomatoes, fresh parmesan, and fresh basil. SO GOOD! Obsessed.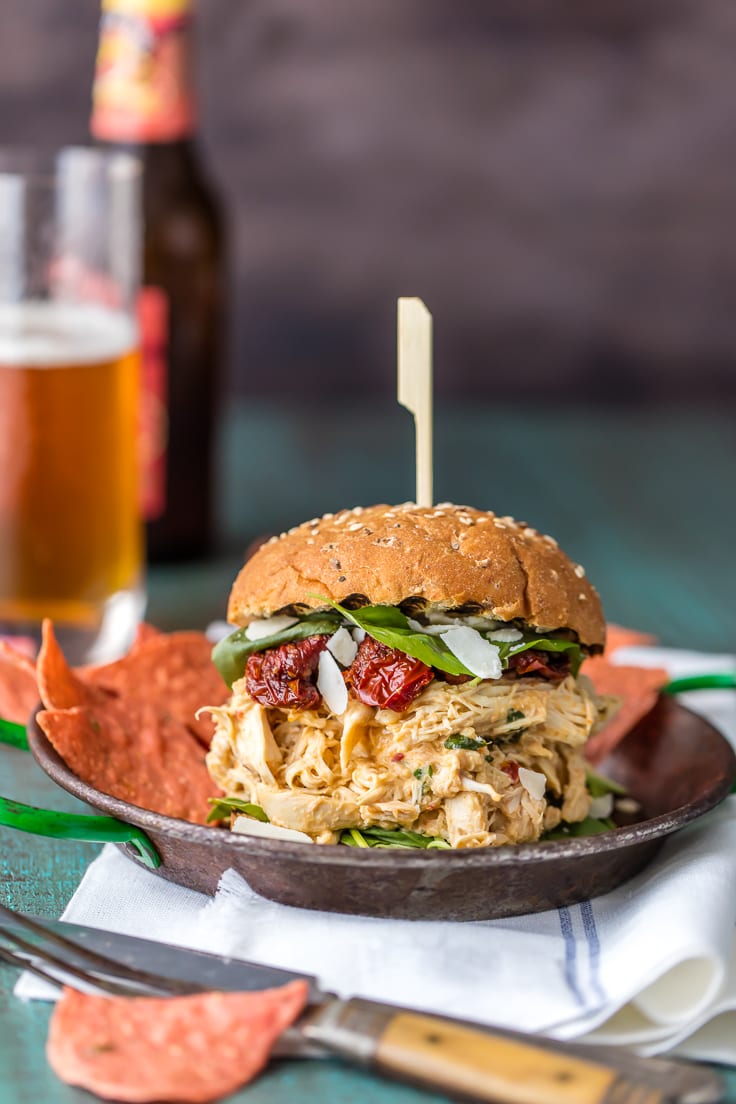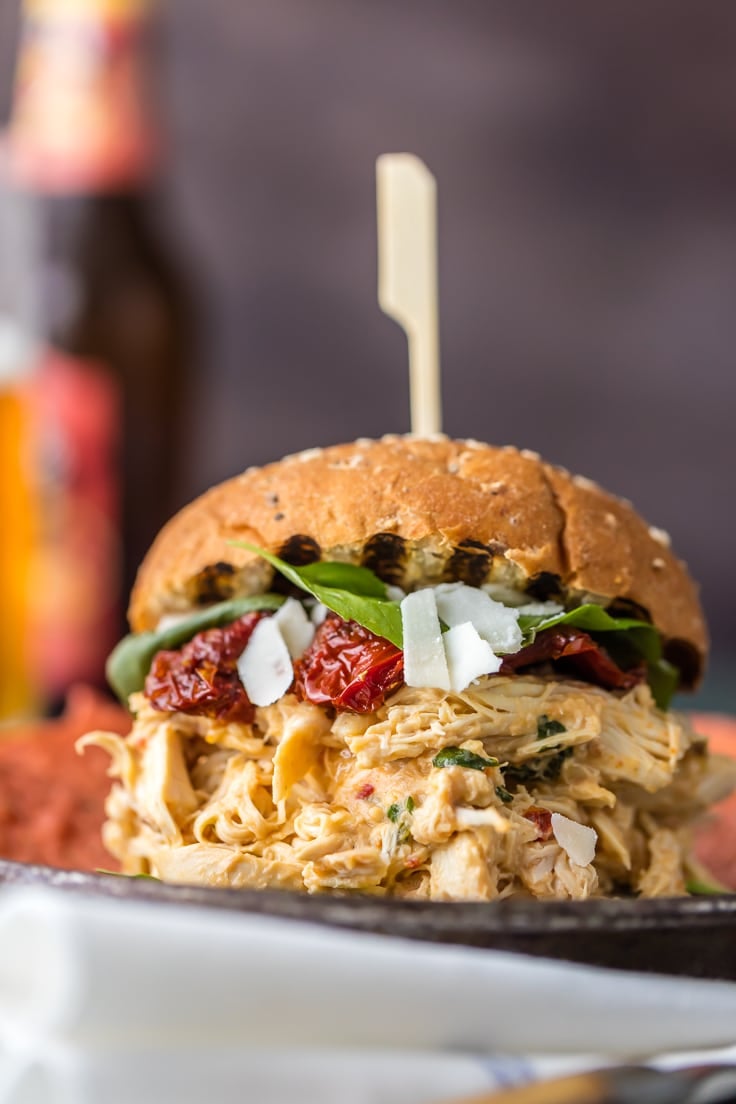 So fire up those slow cookers, throw in these simple ingredients, and get cooking!! Enjoy these Slow Cooker Chicken Alfredo Sandwiches TONIGHT! Seriously, make them now!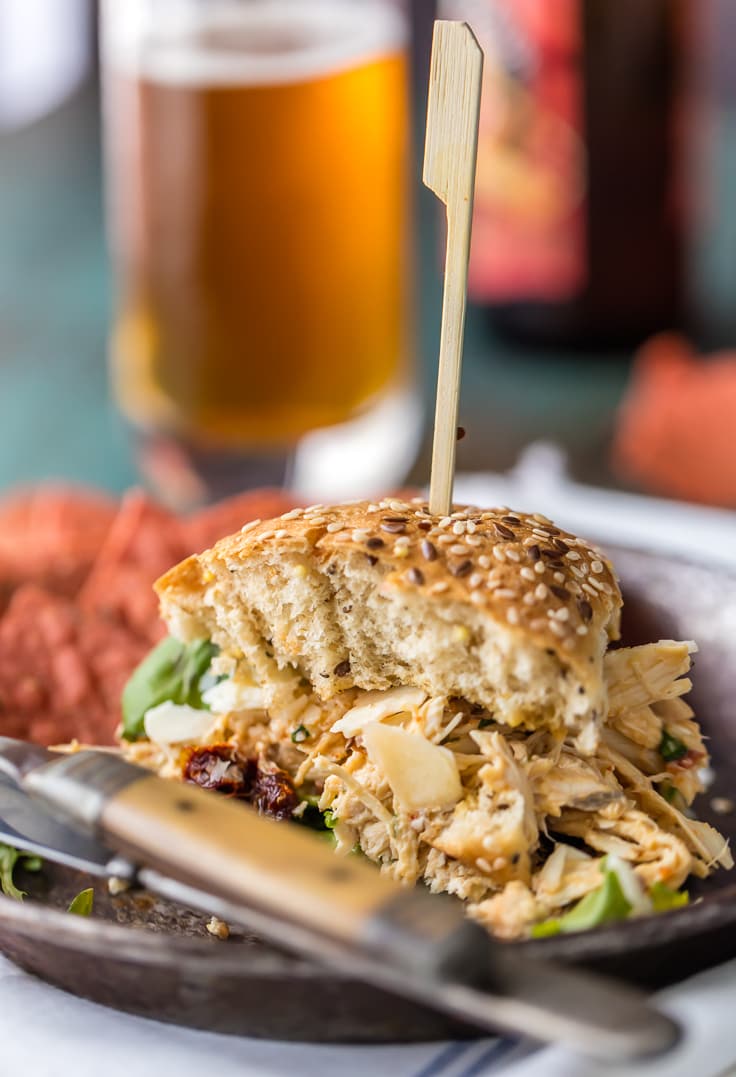 Enjoy!