These delicious Glazed Ham Steaks will be ready in just 20 minutes, making them the quickest and easiest holiday dinner! A sweet and tangy glaze made with brown sugar, honey, mustard, and a couple other ingredients caramelizes on top of juicy ham steaks as they cook in a skillet.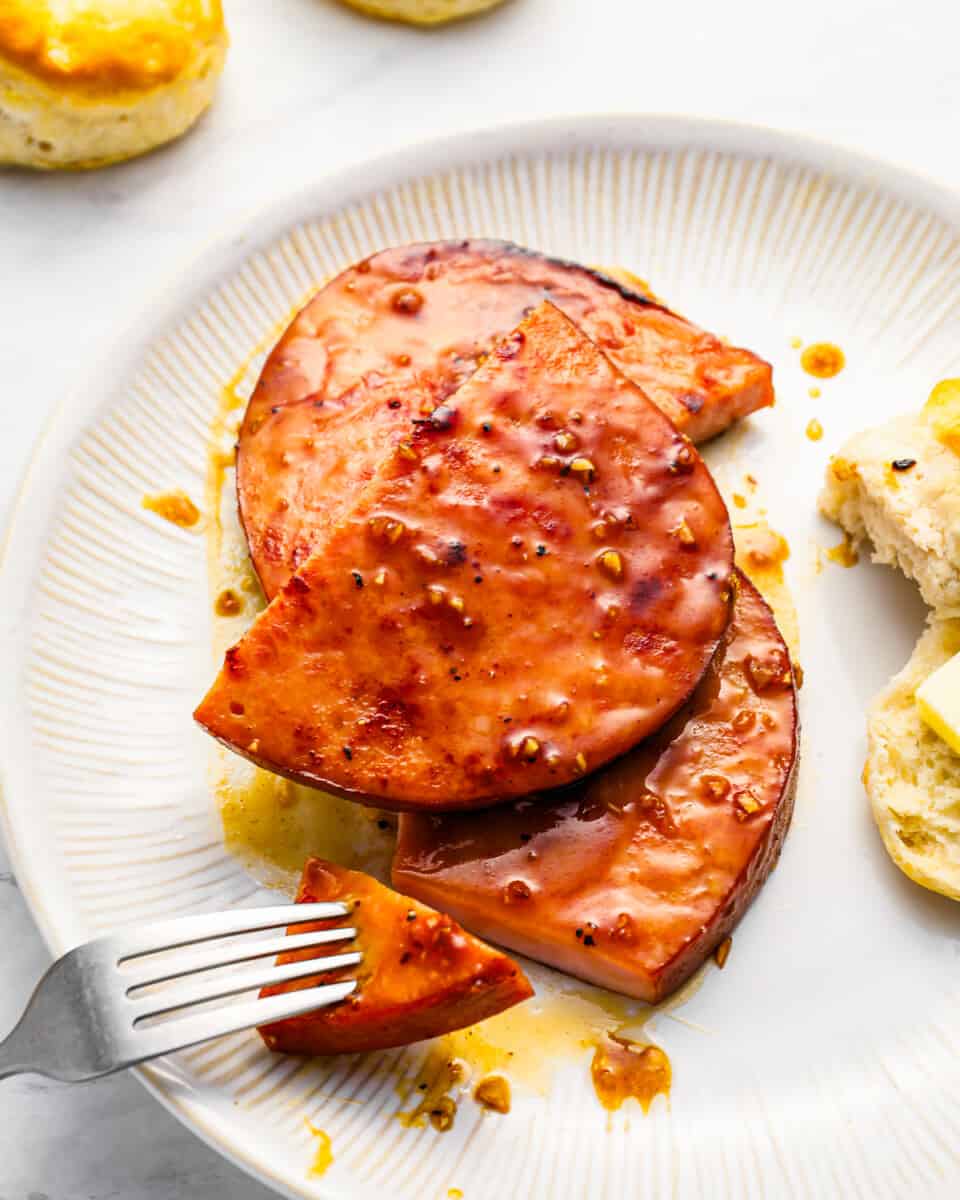 Why We Love This Brown Sugar Ham Steak Recipe
If you're not up to a full holiday dinner, try this glazed ham steaks recipe for your next small get-together. Just a few simple ingredients come together to create a sweet and flavorful glaze!
Easy. This recipe takes just 20 minutes to throw together and utilizes cooked ham steaks for an easy dinner option.
Tasty. The sweet and tangy glaze pairs so well with the savory ham.
Versatile. This dish makes the perfect weeknight dinner or show-stopping holiday meal.
Variations on Glaze for Ham Steaks
You can use all brown sugar or all honey instead of both, or try maple syrup! Any grainy mustard works well in place of the Dijon as well. And if you have any leftover, this glaze recipe is so good on grilled pork chops too!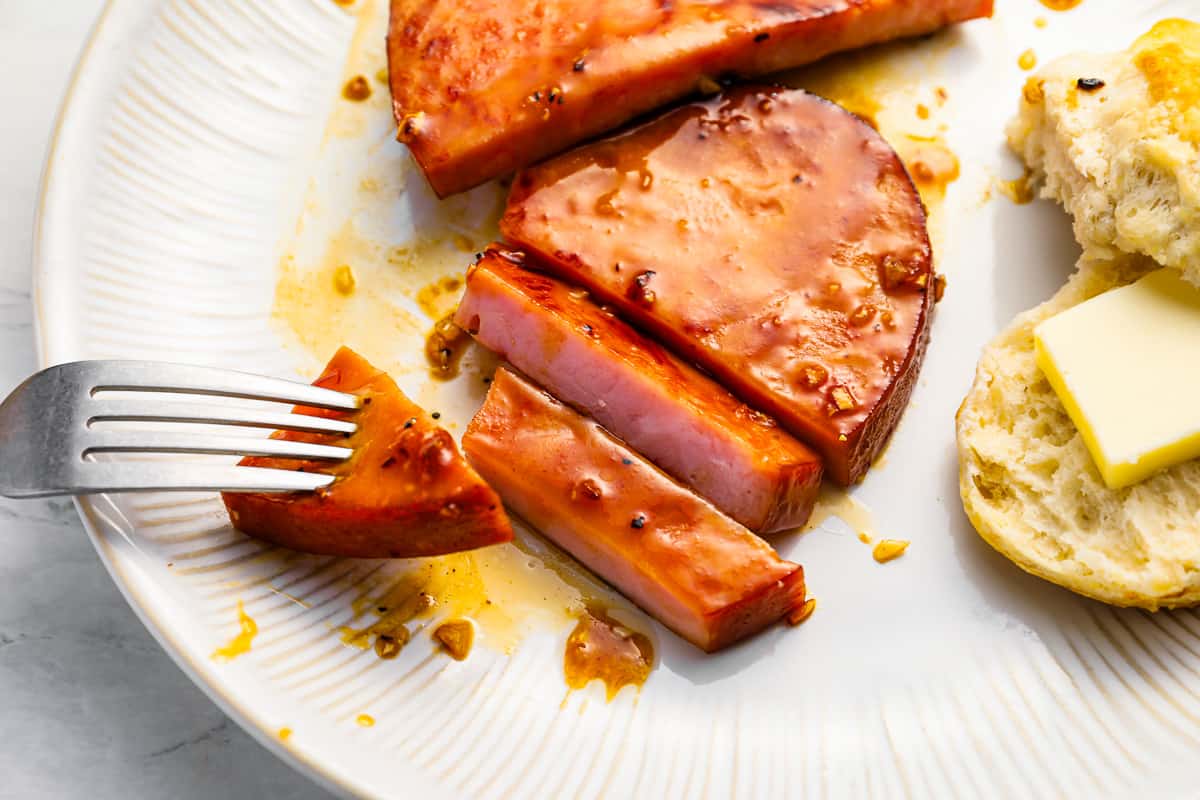 How to Store and Reheat
Store leftover glazed ham steaks in an airtight container in the refrigerator for up to 3 days. Reheat in a pan set over medium-low heat or in the microwave in 30-second increments until warmed through.
How to Freeze
Freeze brown sugar glazed ham steaks in an airtight container or Ziplock bag for up to 3 months. Let thaw overnight in the refrigerator before reheating.
Serving Suggestions
Serve these ham steaks with other holiday classics, like mashed potatoes and asparagus almondine, or serve it more simply with some buttered buttermilk biscuits.
What's the difference between ham and ham steak?
A ham steak is a sliced piece of ham from the leg or shank of a pig, whereas a ham usually refers to a whole ham roast.
Is ham steak already cooked?
You can buy ham steaks fresh/raw or pre-cooked. For this recipe, we're looking for fully cooked ham steaks.
How long is ham steak good for after cooking?
These ham steaks will keep for up to 3 days in the refrigerator!
Can you eat ham steak cold?
Sure! Fully cooked, ready-to-eat ham is safe to eat cold, and this glazed ham is also safe to eat cold after you've made it.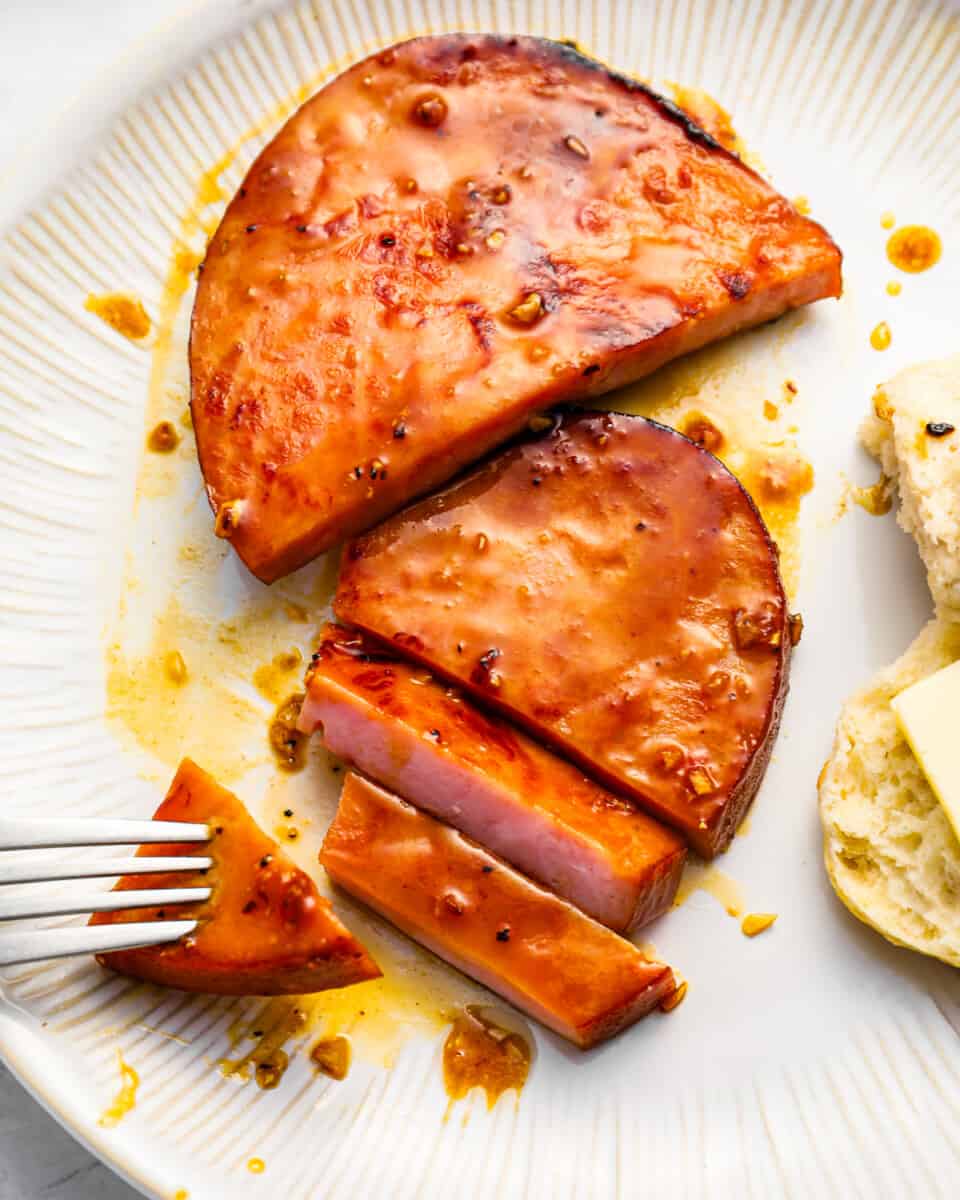 More Glazed Ham Recipes We Love
How to Make Glazed Ham Steaks Step by Step
Make the Glaze: In a small bowl, whisk 2 tablespoons of brown sugar, 1 tablespoon of honey, 1 tablespoon of Dijon mustard, ½ tablespoon of apple cider vinegar, 1 minced clove of garlic, and ⅛ teaspoon of ground black pepper together.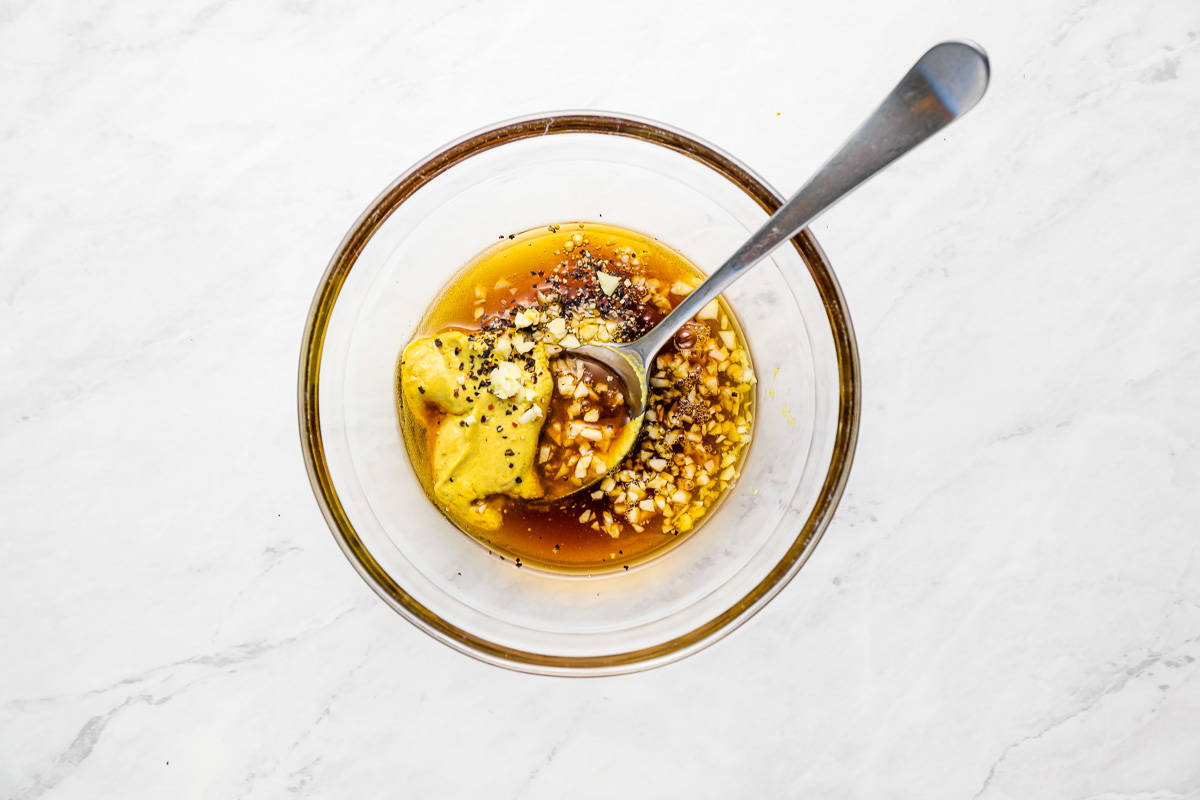 Sear the Ham: In a large nonstick skillet, melt 1 tablespoon of unsalted butter over medium heat. Add in 16 ounces of cooked ham steaks and cook on each side until lightly browned, about 3-4 minutes per side.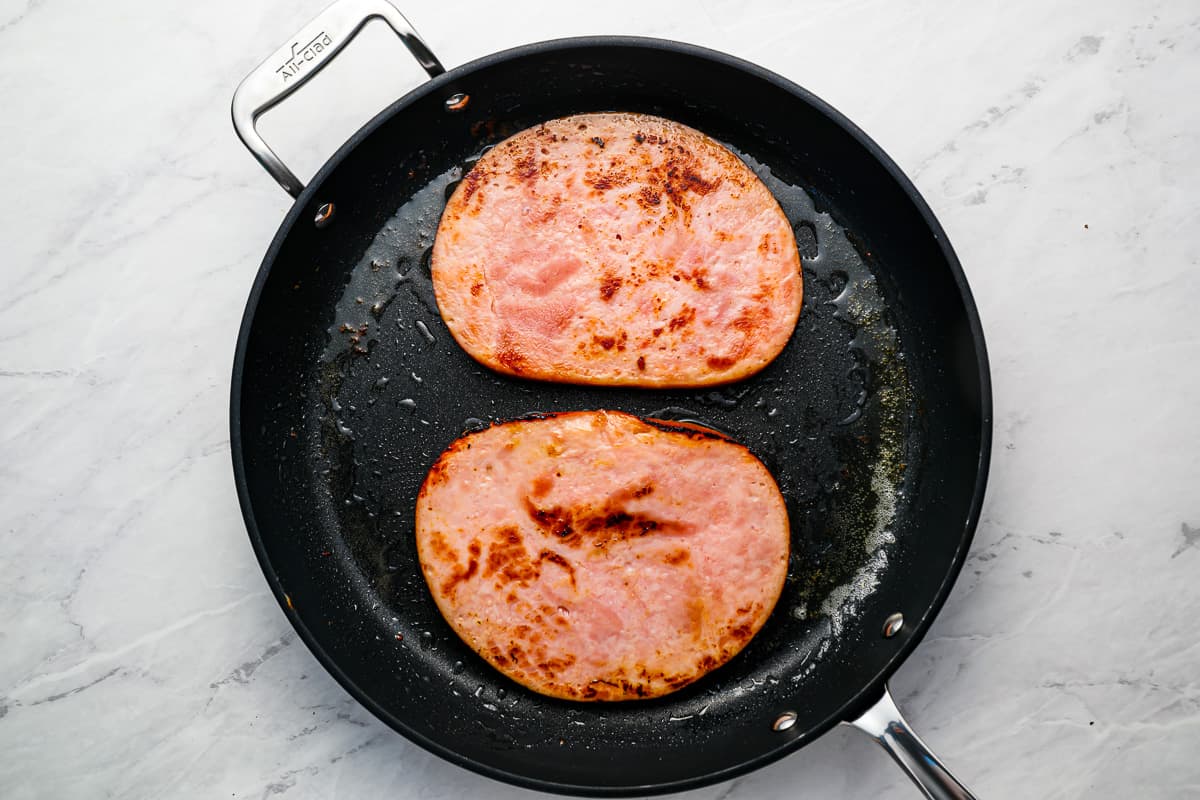 Glaze the Ham: Brush both sides of the ham steaks with your glaze and cook until caramelized, about 2-3 minutes per side. Remove from the skillet and slice each ham steak in half. Serve and enjoy.