Doesn't get better than GRILLED LEMON BUTTER ASPARAGUS! My favorite Summer vegetable recipe made in minutes. Best side dish ever!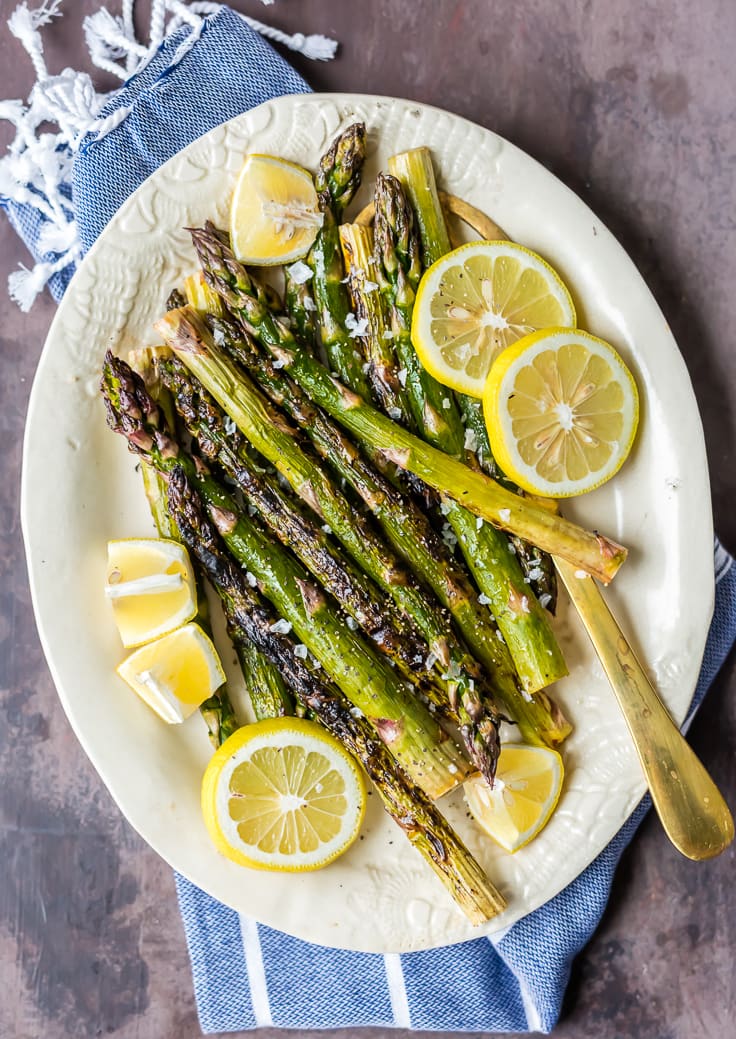 Lemon Butter Asparagus
Every household needs that one simple recipe that you can go back to time and time again. That one delicious side dish that NEVER fails and always turns out picture perfect. This Grilled Lemon Butter Asparagus is that recipe for us. Pat loves asparagus, so I'm always trying to come up with ways to make it new and exciting. But every time, we kind of wish we were just having this. Simple, delicious, and SO EASY. So much flavor with literally zero work. Heaven on Earth!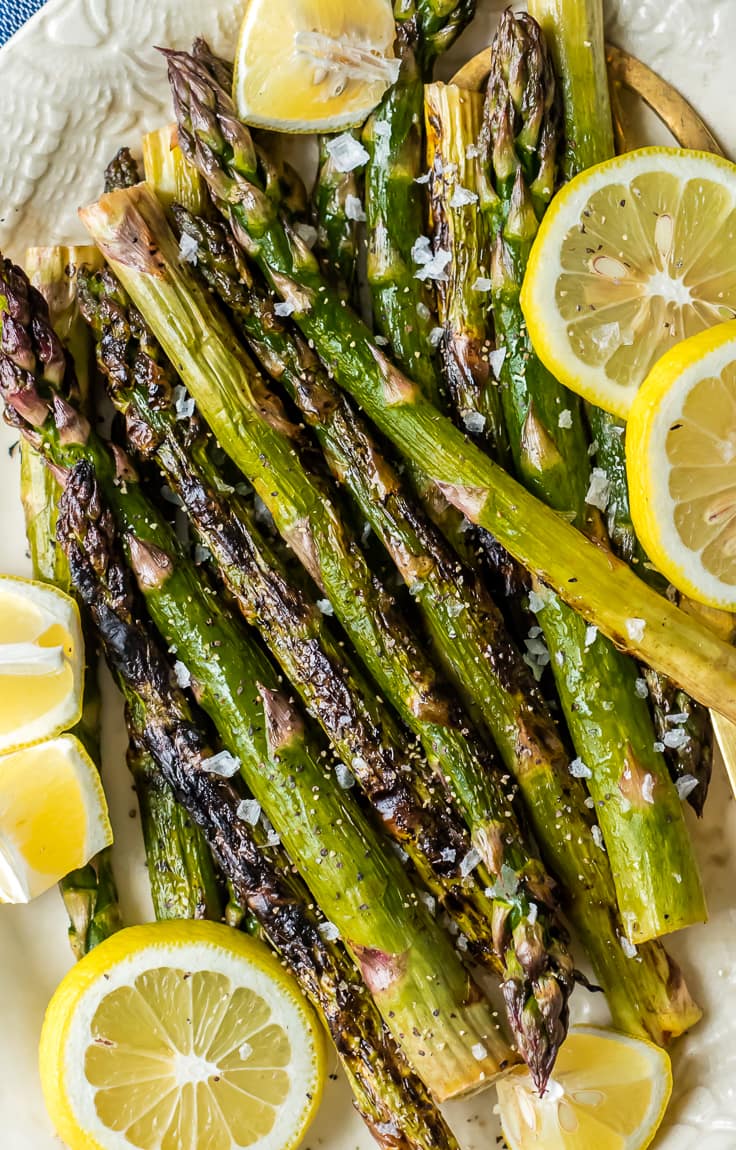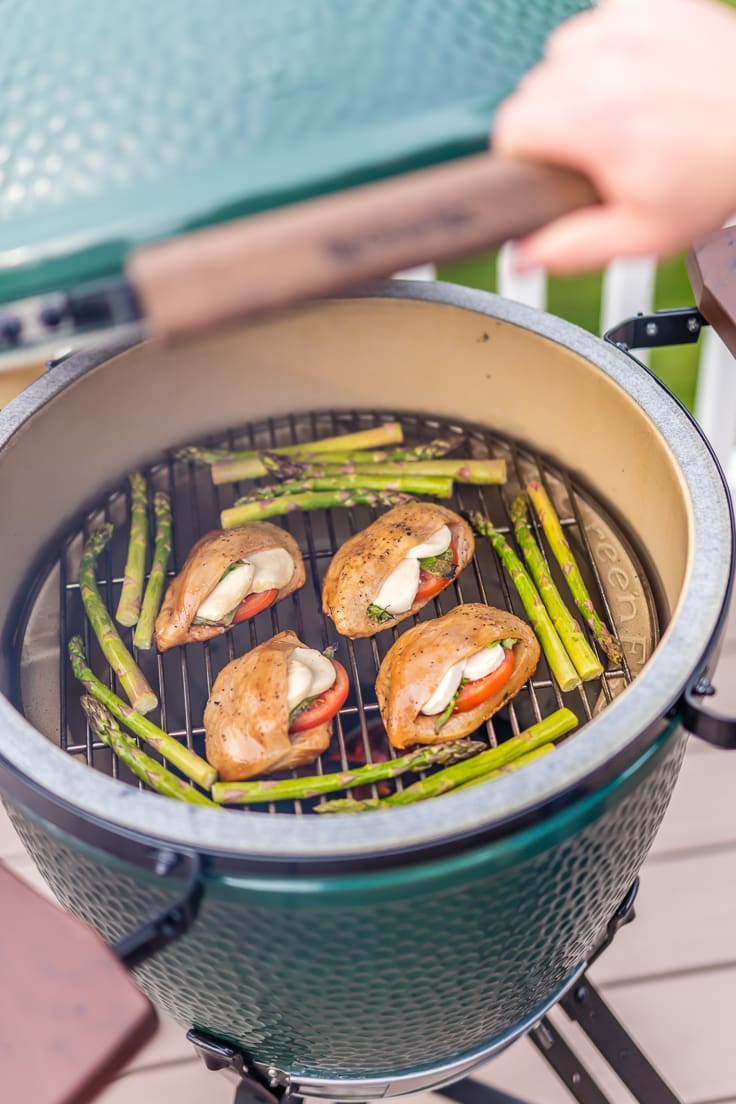 Grilled Asparagus Recipe
Sometimes simple is best, and this perfect-for-Summer Lemon Butter Asparagus is no exception. Just three ingredients (4 if you count salt!) stand between you and my very very favorite side dish of all time. The perfect pairing for everything form burgers to steak to salad. Eat your greens you guys! Basted in butter, but still a vegetable. Two thumbs up!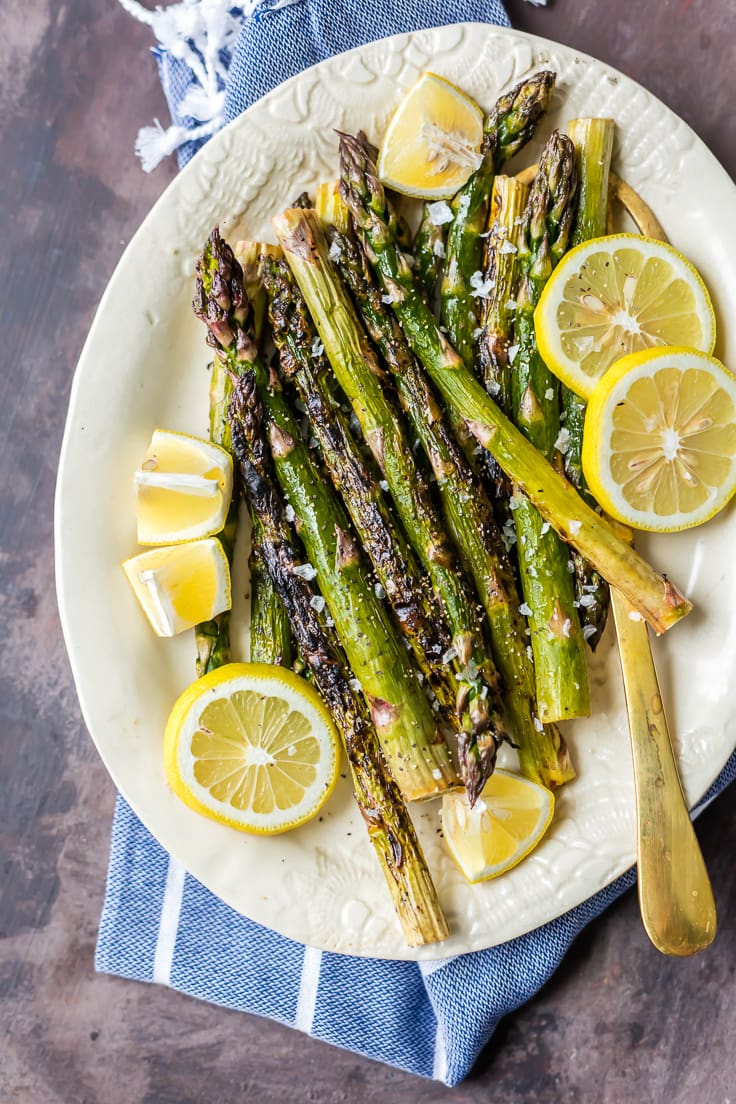 So let these puppies marinate a bit, throw them on the grill, and be the hero of Summer! I guarantee you'll be making this time and time again if you give it a try. Enjoy!
Don't forget to try these other delicious asparagus recipes: