This cheesy asparagus au gratin recipe is such an easy and delicious side dish for holidays or weeknight dinners. Tender stalks of asparagus are broiled under a blanket of thick cheese sauce, and it comes out beautifully.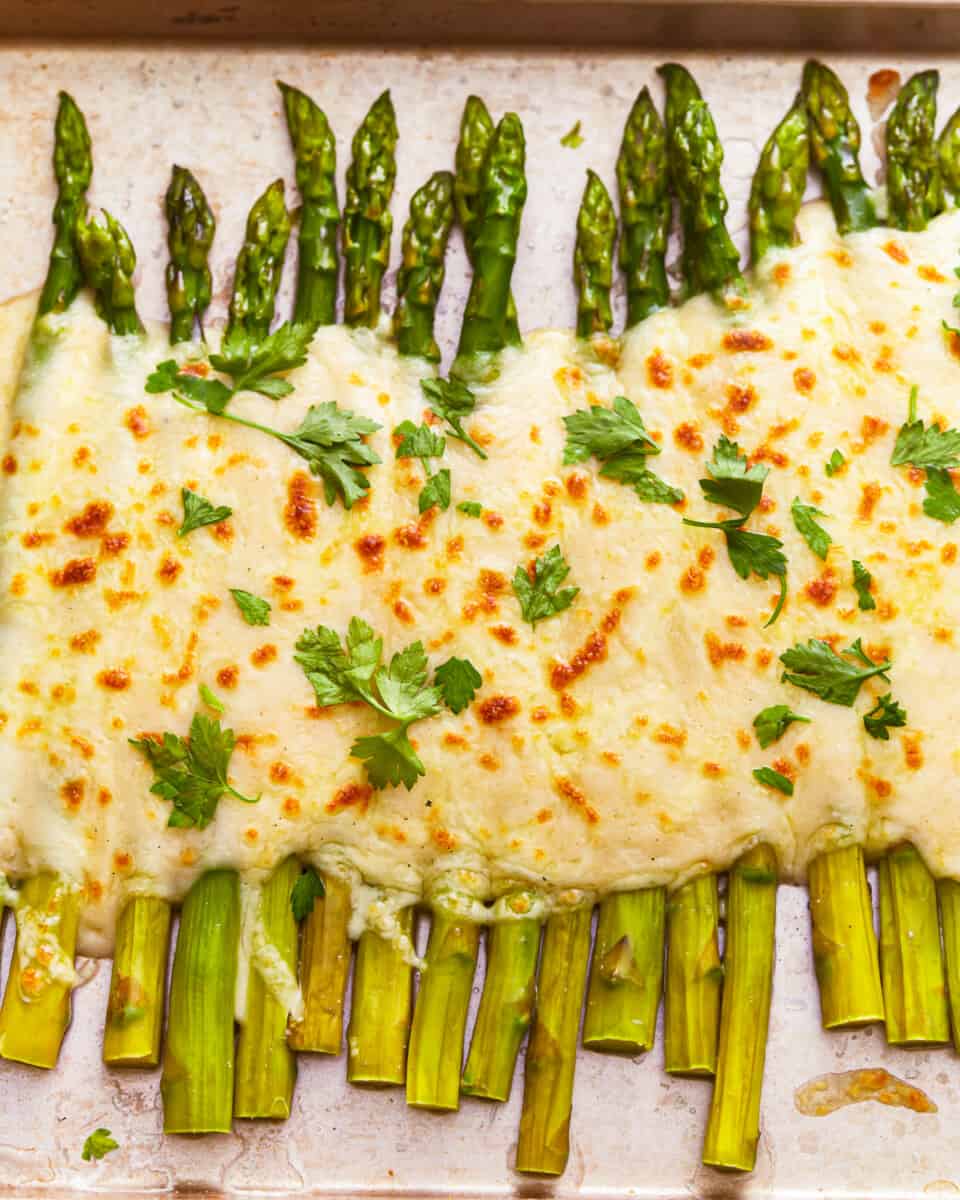 Why We Love This Asparagus Gratin Recipe
This asparagus side dish is inspired by au gratin potatoes–I'll happily eat any veggie covered in cheese! This was a recipe we made the first Thanksgiving we cooked for the family, and it remains a steadfast favorite for the holidays.
Cheesy. We use three different types of cheeses to make the thick cheese sauce that coats the asparagus.
Quick and easy. Asparagus cooks fast, and the steps are so easy. You'll have this dish ready in no time!
Holiday Side Dish. This cheesy baked asparagus is the perfect side dish for Thanksgiving, Christmas, or any occasion that needs something beautiful but simple.
Cheesy Asparagus Variations
The easiest way to change up this au gratin asparagus is to use your favorite cheeses for the sauce. I used mozzarella, parmesan, and asiago cheese for this dish, but you can use other cheeses, like fontina and gruyere.
You could also add minced garlic, caramelized onions, bacon crumbles, roasted mushrooms, fresh herbs, or breadcrumbs before broiling in the oven.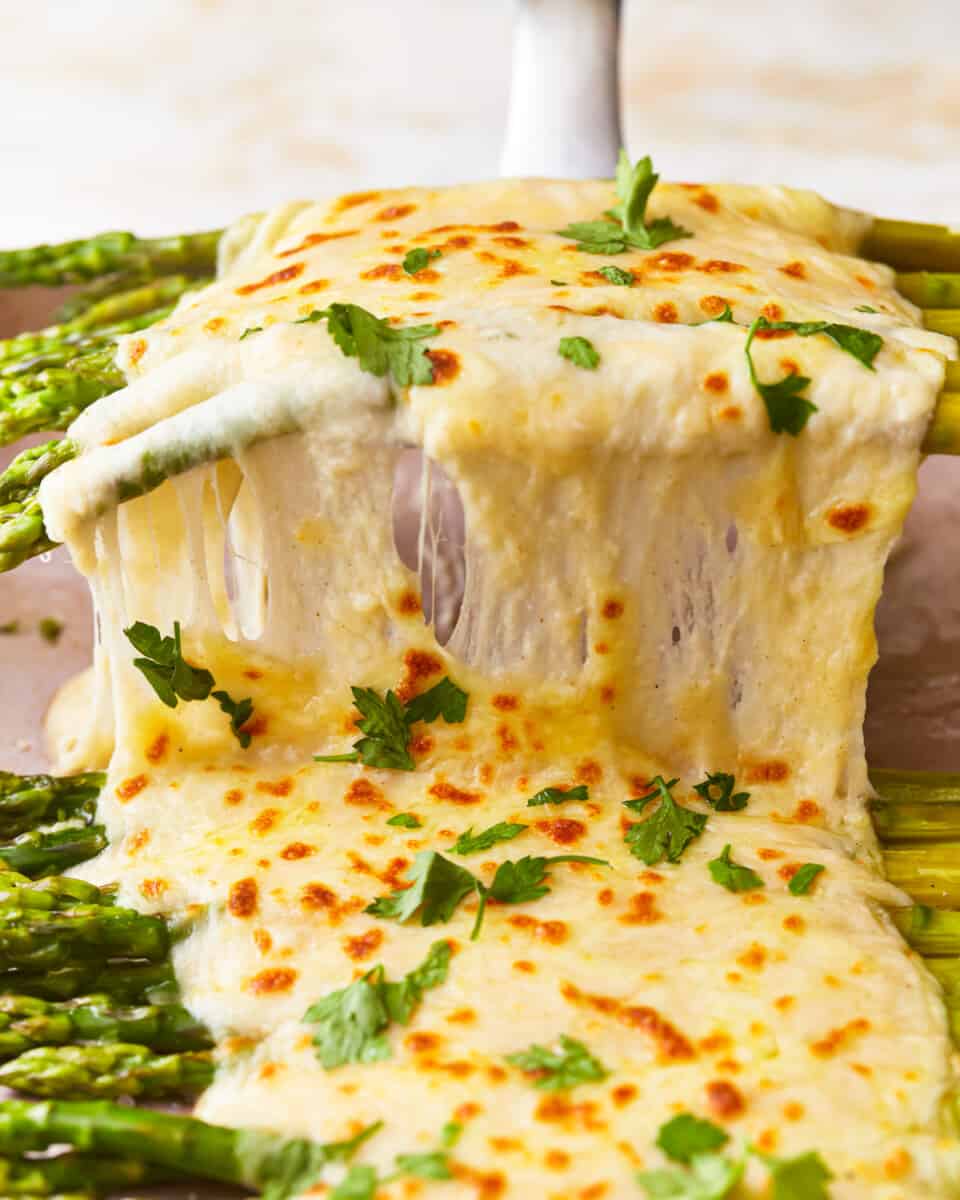 How to Store and Reheat
Store leftover asparagus gratin in an airtight container in the refrigerator for up to 3 days.
To reheat, lay out the stalks on a baking tray and place under the broiler until heated, or heat in a covered skillet on the stovetop.
I don't recommend freezing this dish because the cheese sauce will not reheat well after being frozen.
Serving Suggestions
Serve up this super cheesy broiled asparagus with holiday main dishes, like a whole roasted turkey, honey baked ham, or beef tenderloin. For weeknight dinners, it tastes great with crispy baked chicken, breaded pork chops, or Air Fryer chicken thighs.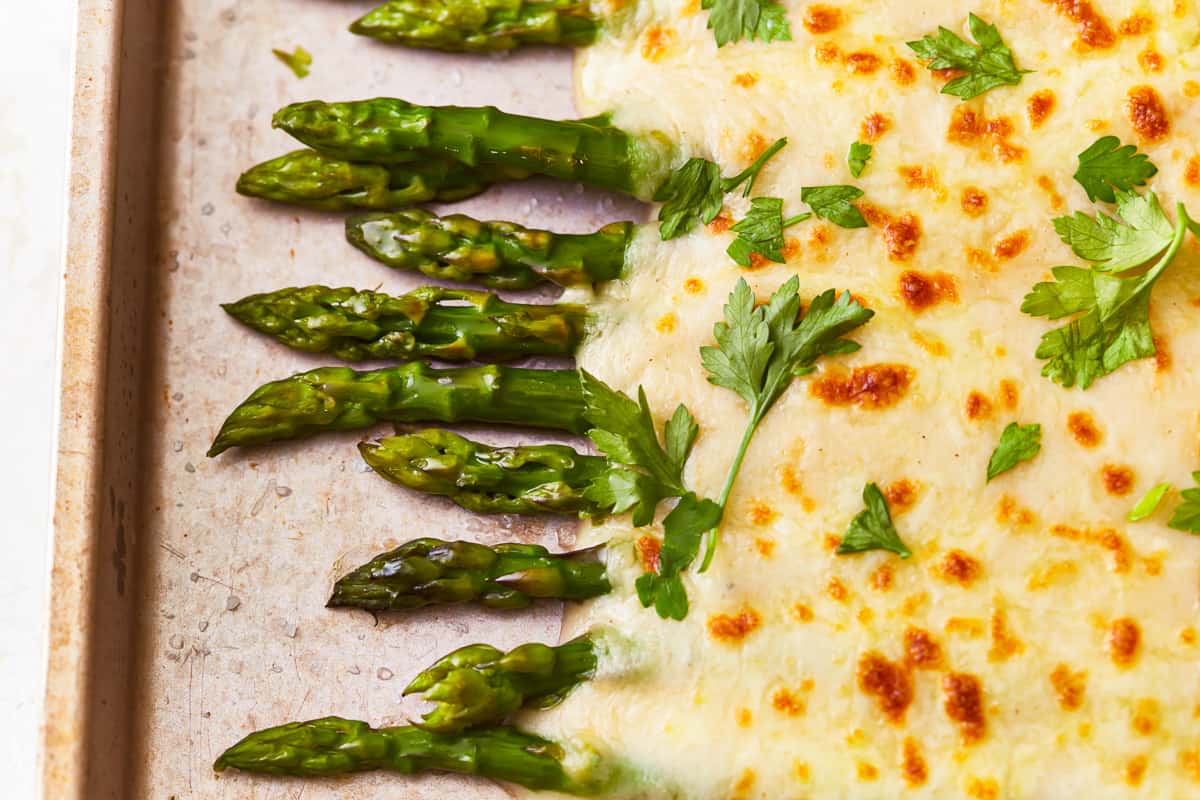 More Asparagus Side Dishes To Try
How to Make Asparagus au Gratin Step by Step
Briefly cook the asparagus: In a large skillet, bring 3 cups water to a boil, toss in the asparagus, and cook covered until fork tender, about 4 minutes.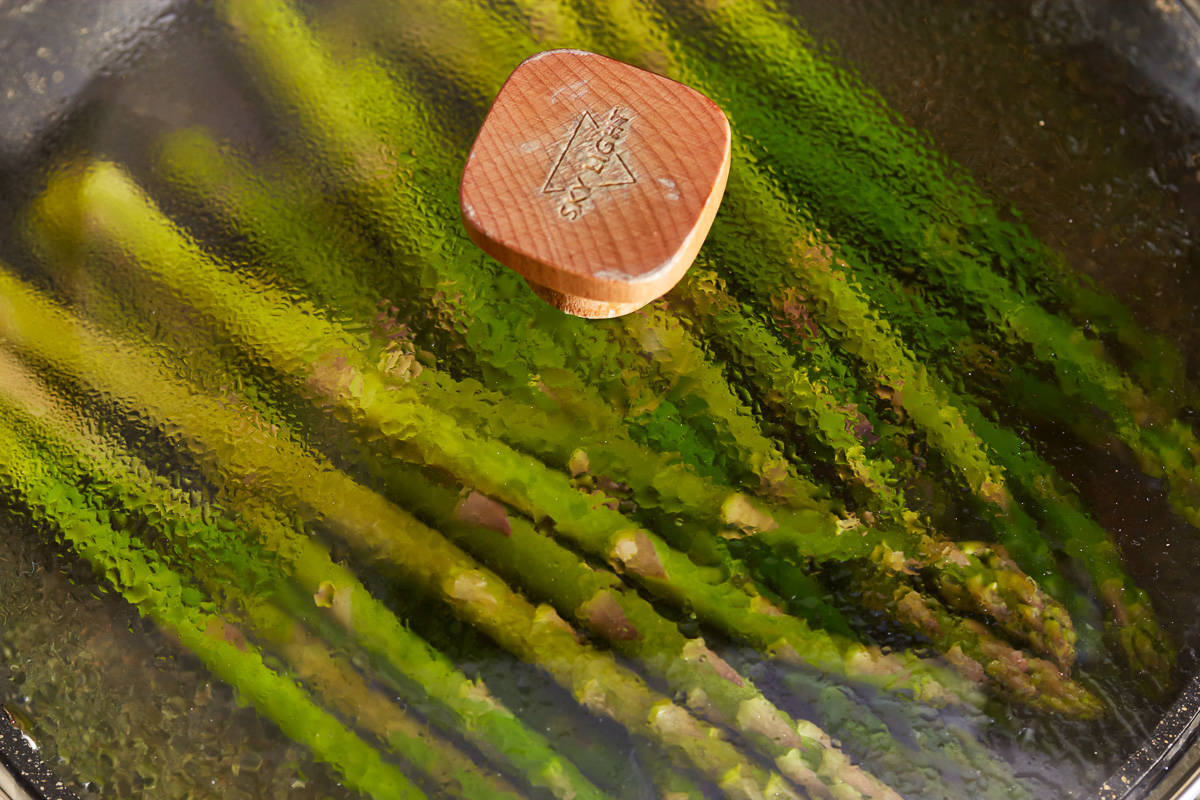 Season the asparagus: Remove asparagus from the skillet, and spread out the stalks on a nonstick baking sheet (or pre-sprayed baking sheet). Season with sea salt and garlic pepper to taste. Set aside. Reserve 1 cup of asparagus water from the skillet to use later, and discard the rest.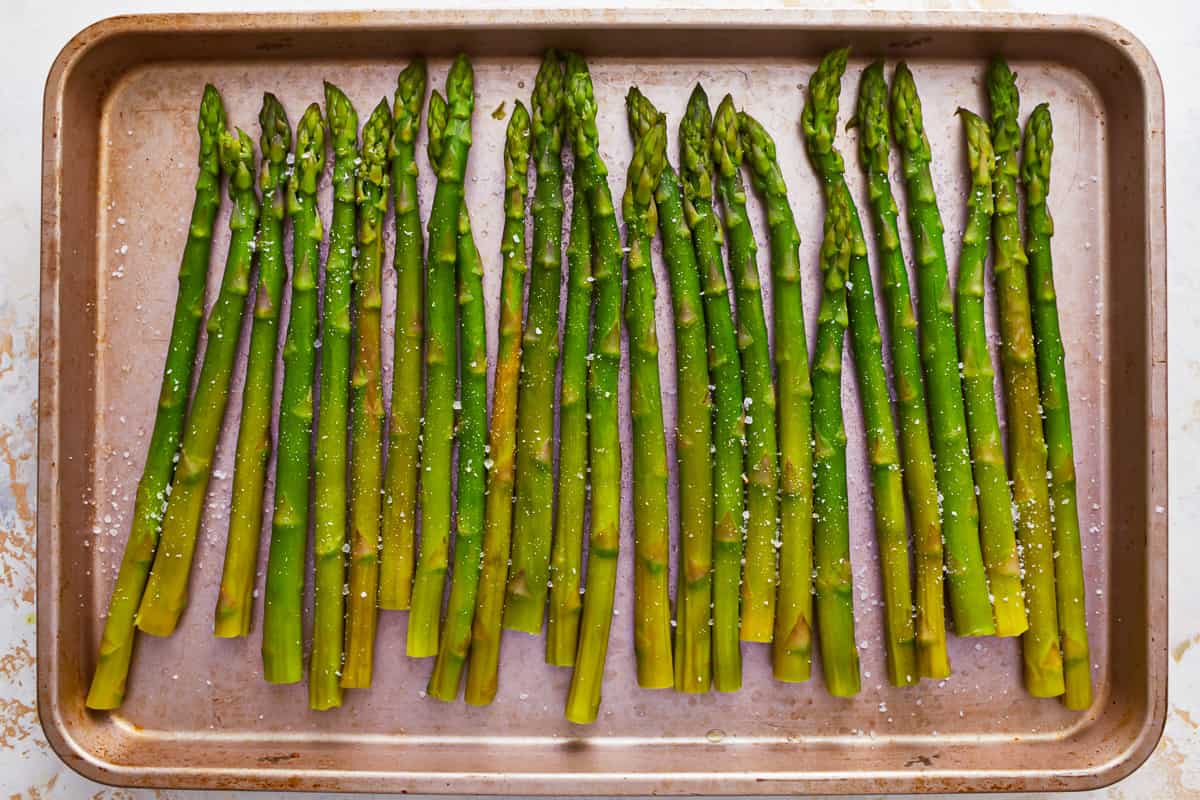 Make a roux: In the same skillet, heat 2 tablespoons of salted butter over medium heat. Add 2 tablespoons of flour and stir to combine, about 1 minute.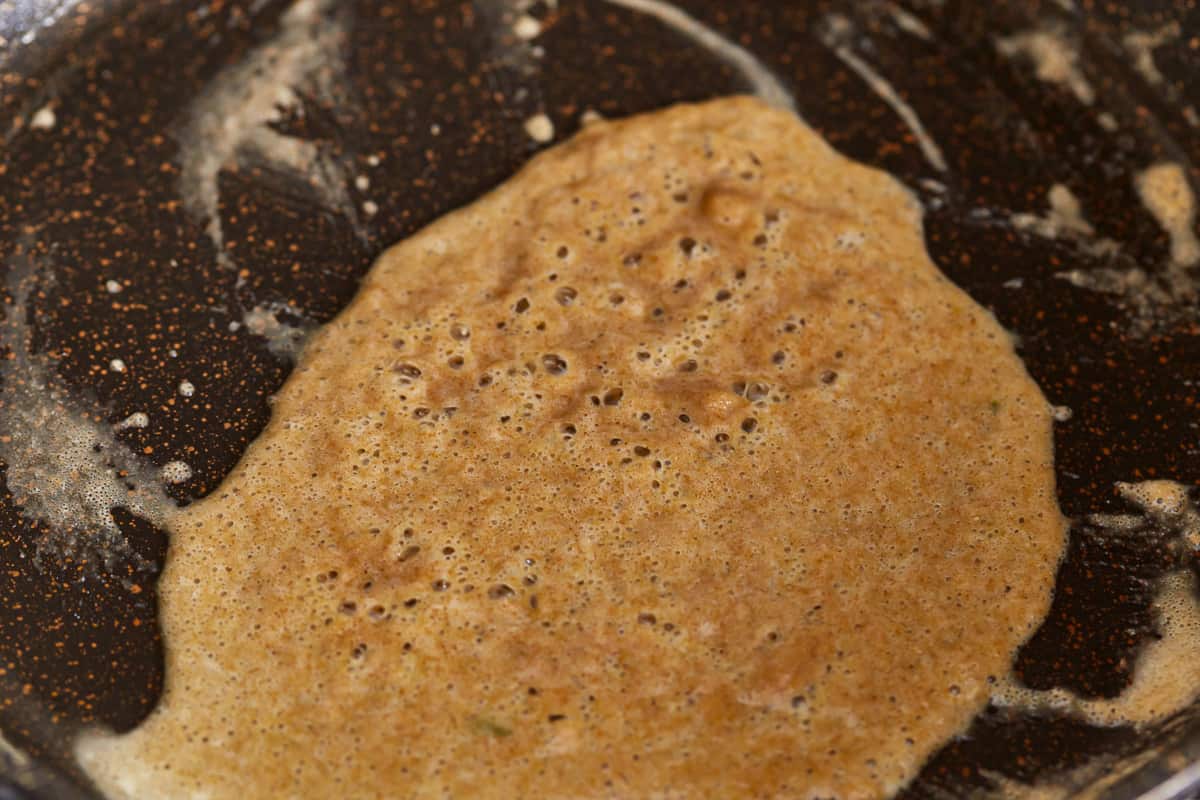 Thicken sauce: Pour 1 cup of reserved asparagus water into the skillet, and whisk until a thick sauce forms, about 4 minutes.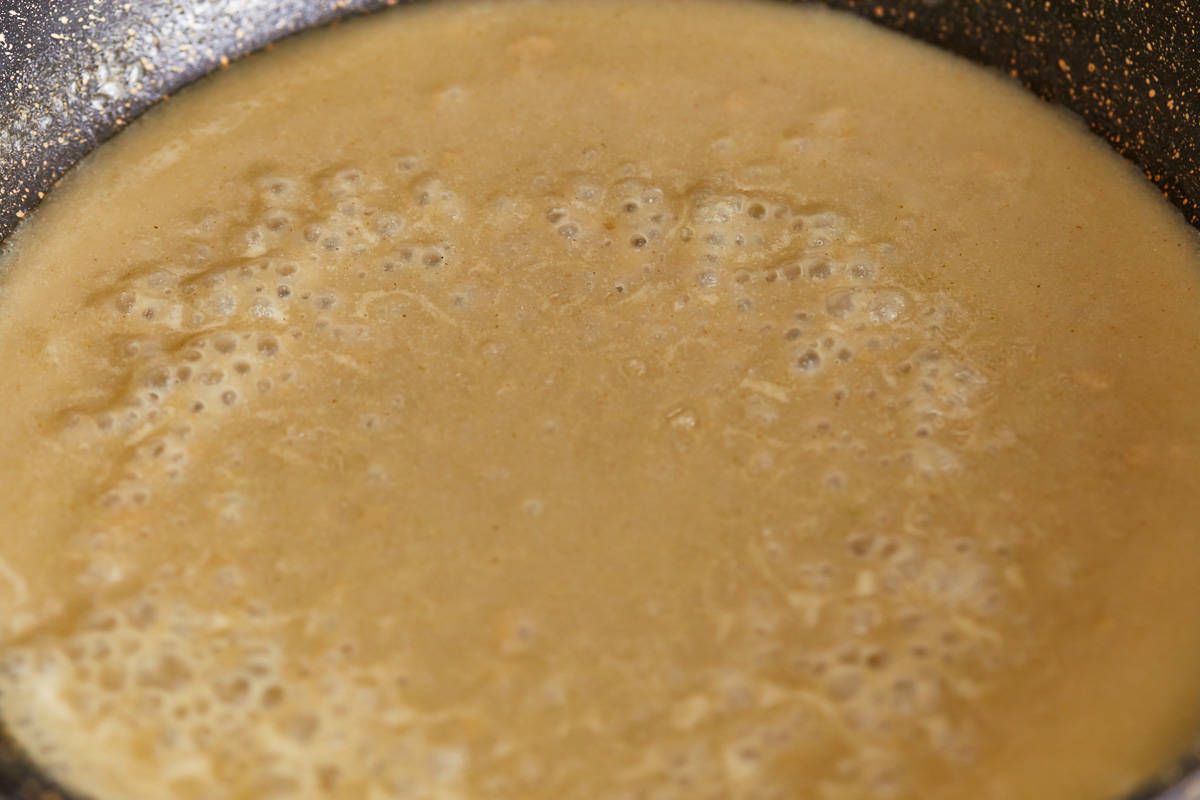 Add cheese: Turn off the heat and stir 1/2 cup grated parmesan, 1/2 cup shredded asiago, and 1/2 cup mozzarella. Stir until the cheese is fully melted and the sauce is creamy.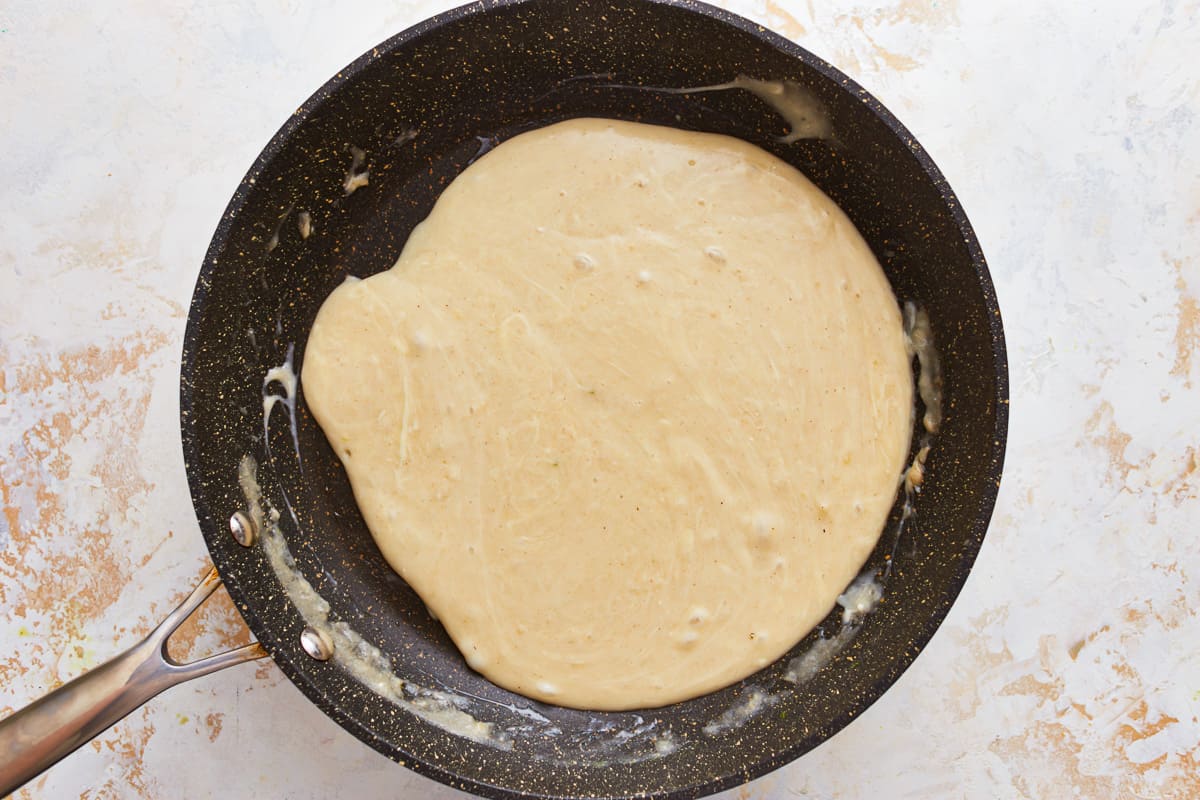 Prep for the oven: Pour the three cheese sauce over the cooked asparagus stalks, then top with the remaining 1/4 cup mozzarella.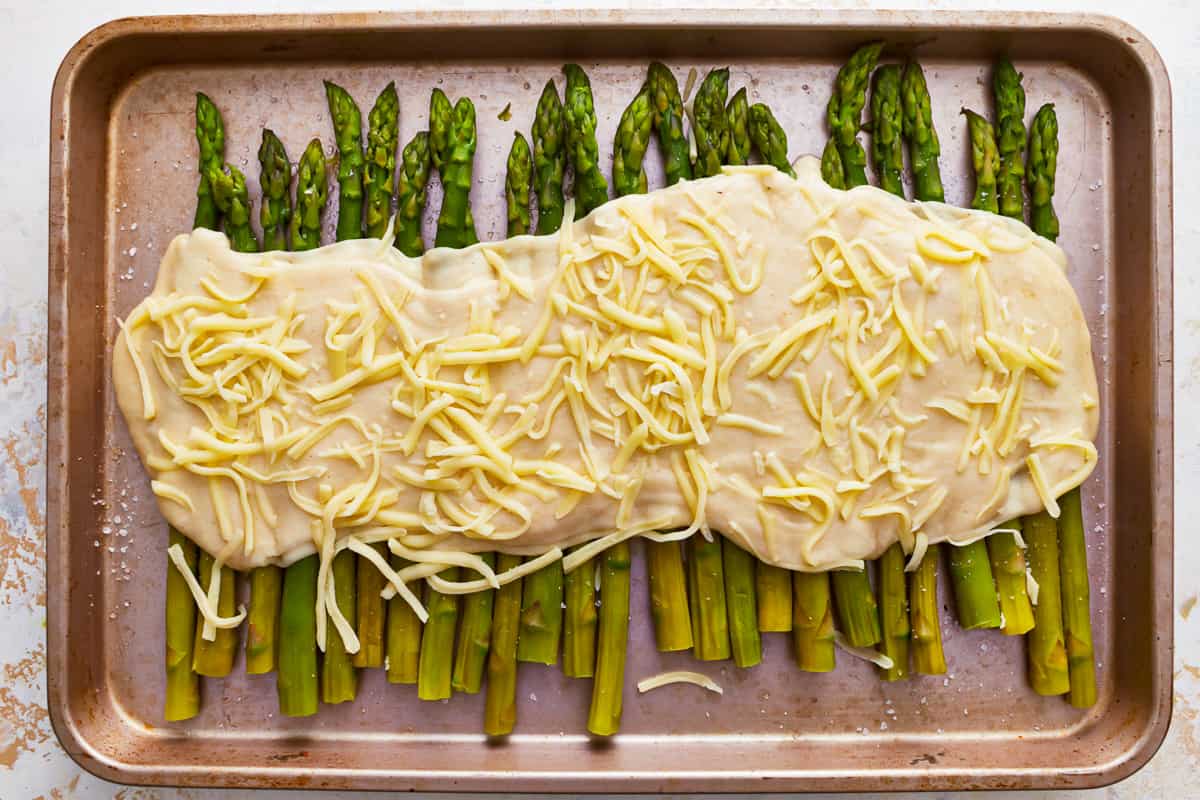 Broil the asparagus: Broil in a preheated oven for 4-6 minutes, or until the cheese is bubbly and golden brown. Be sure not to overcook! Serve with parsley if desired.