Grilling season is in full swing and these St. Louis Grilled Ribs are one recipe that you need in your barbecue repertoire! These succulent, fall-of-the-bone ribs are always a hit. Find out how to grill the perfect ribs every single time and become a pit master!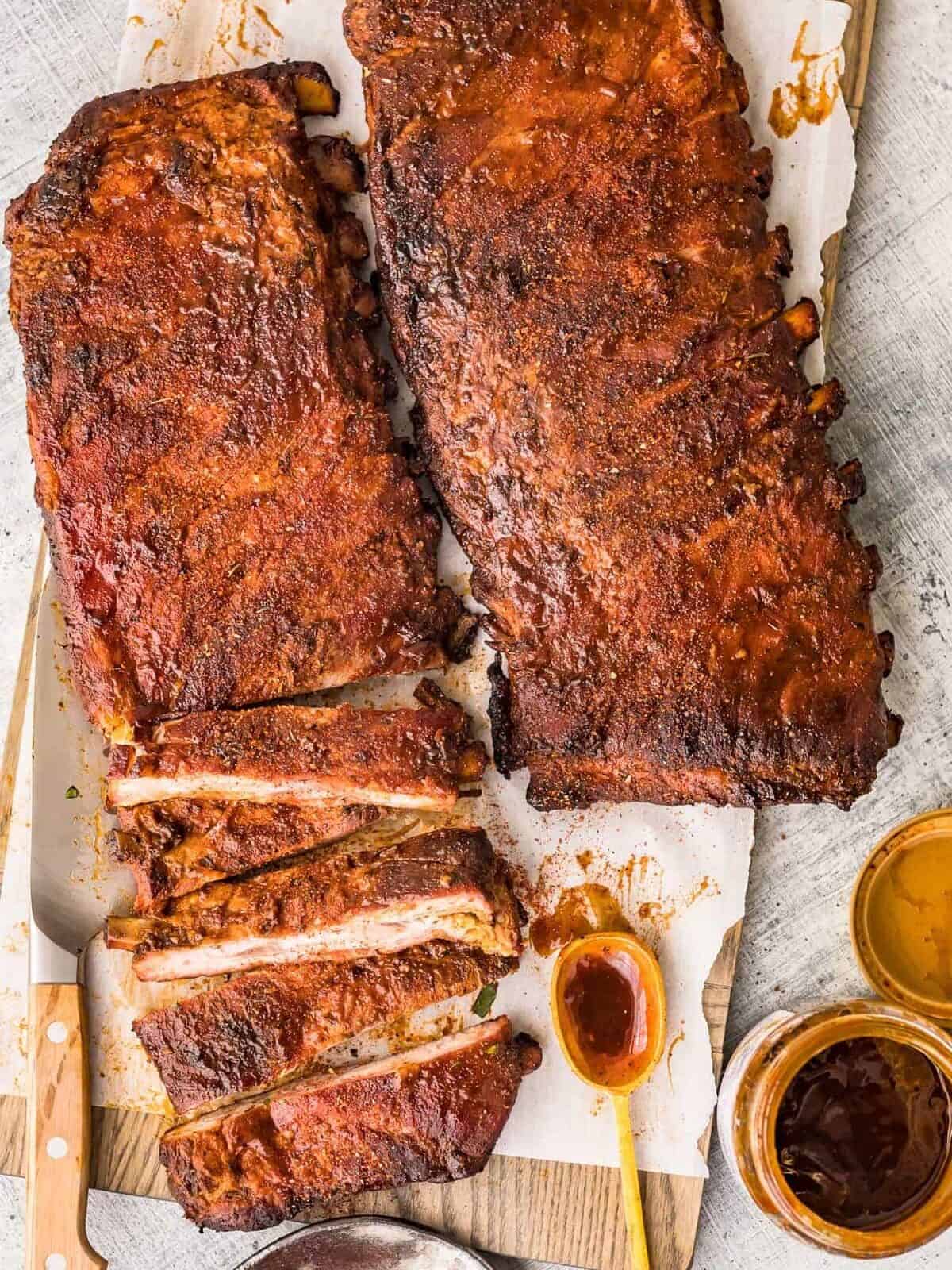 What's in St. Louis Style Ribs?
I don't think there's much more impressive when it comes to grilling than serving up succulent and juicy ribs – they are such a crowd-pleaser! Follow this recipe for perfect St. Louis Grilled Ribs every single time!
St. Louis-Style Ribs: A type of moist, tender spare rib that's perfect for beginners.
Kosher Salt: Helps to brine the ribs before they are cooked. This helps make them extra moist on the inside and crispy on the outside.
Canola Oil: Helps the dry rub stick to the ribs.
Pork Dry Rub: A mixture of herbs and spices that flavors both the ribs and the mopping mixture.
White Vinegar: Forms the base of the mopping mixture and adds moisture and tanginess to the ribs as they cook.
Water: Adds moisture to the mopping mixture.
Barbecue Sauce: Adds a rich, tangy flavor to the finished ribs.
Pro Tip: Ask your butcher to remove the membrane on the ribs to save you some prep time!
Variations on Ribs on the Grill
If you're not into that classic barbecue rib flavor, you can baste these ribs with Hoisin sauce, mustard sauce, ah-so sauce, or teriyaki sauce.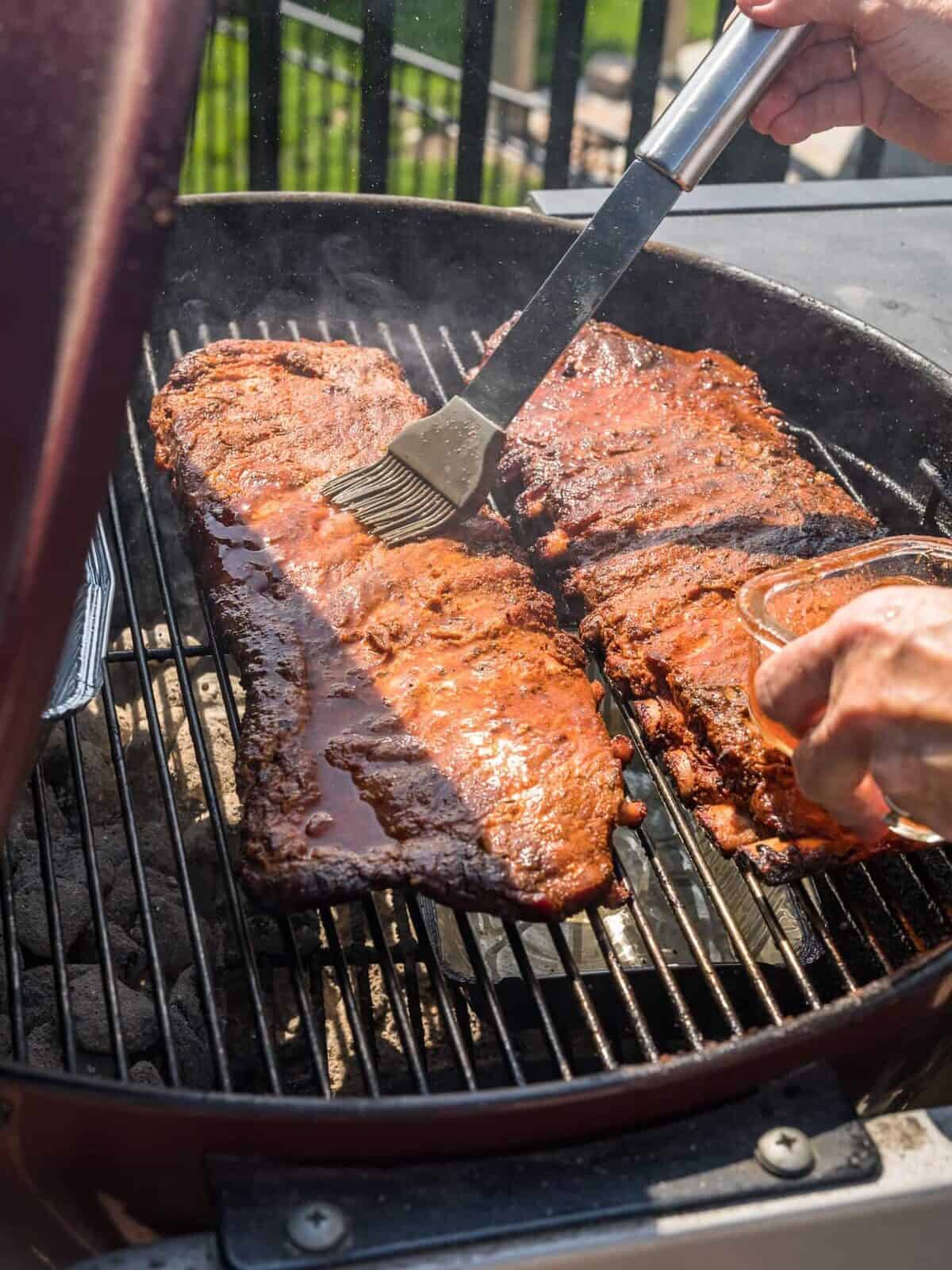 What are St. Louis style ribs?
St. Louis style ribs come from the belly side of the rib cage of a pig, just above the breast bone. They contain more bone than meat, but they also have a high fat content which makes them tender and flavorsome. They are also known as spare ribs.
What's the difference between St. Louis ribs and baby back ribs?
Baby back ribs come from the top of the pig's ribcage, closer to the spine and they are usually meatier and leaner than St. Louis ribs. Baby back ribs have a higher demand so they are often more expensive. Both types of rib require a long and slow cook time so that they become tender.
Can you use baby back ribs instead?
Although the cooking method is essentially the same, St.Louis ribs take longer to cook as they are bigger. If you are feeding a crowd, St.Louis is a great way to go as they are larger and will feed more people.
How do you prep ribs?
To ensure you are serving the best ribs ever, you do need to do a little prep work. Ideally, you would do this the day before you are cooking them. You will need to remove the membrane if it is still intact– you can also ask your butcher to do this for you. They need a dry brine and rub to really help to tenderize them, and they should be left for at least 8 hours before you start to cook them.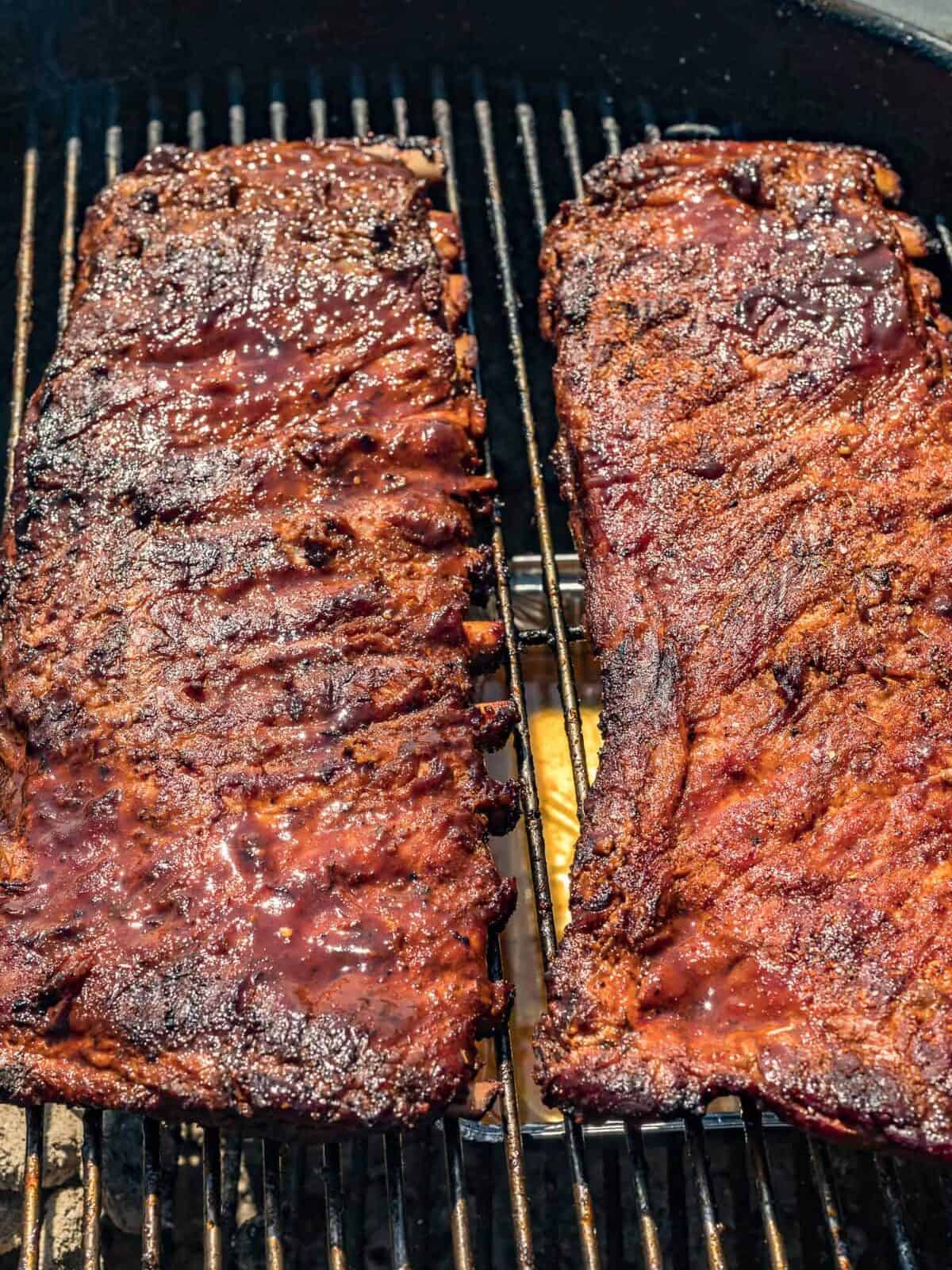 How to Store and Reheat
Store leftover St. Louis ribs in an airtight container in the refrigerator for up to 4 days. Reheat in a pan covered with aluminum foil in a 250°F oven until the meat reaches an internal temperature of 130-140°F.
How to Freeze
Freeze St. Louis Ribs in an airtight container or Ziplock bag for up to 3 months. Let thaw overnight in the refrigerator before reheating.
Serving Suggestions
Ribs are the perfect summertime grilling food and should be served alongside all of your usual favorites, like potato salad, coleslaw, Caesar salad, macaroni salad, classic baked beans, corn on the cob, or cornbread.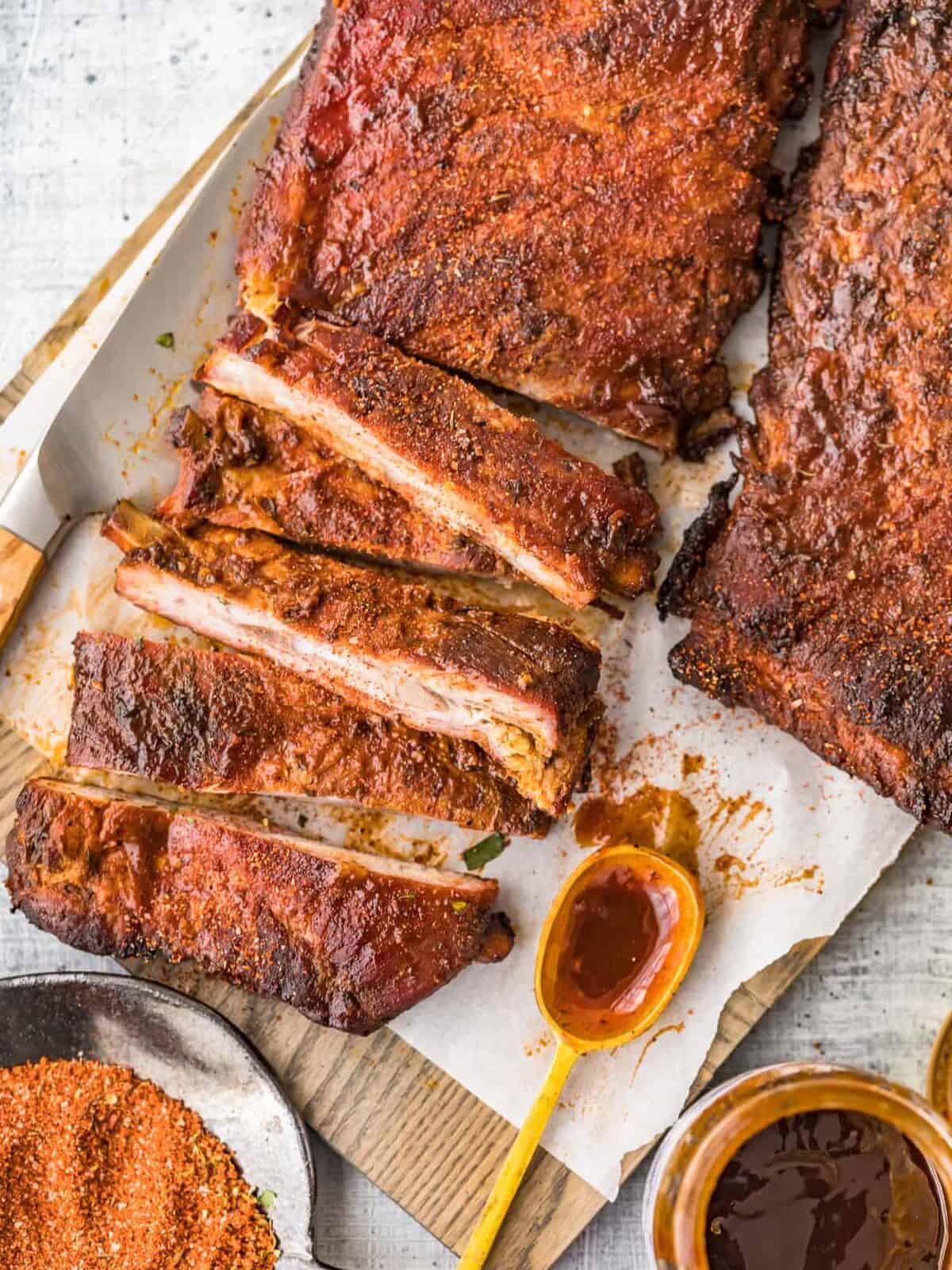 More Rib Recipes We Love