Crescent roll asparagus spirals is a simple recipe and always a crowd favorite! i LOVE this as a side dish. such a great compliment to so many different types of meals. plus you get your bread, and your vegetables, in one dish! i've made this a couple times for my boyfriend and each time we like it more. there are lots of ways you can vary it as well. you can add cheese, add prosciutto, add different spices, the possibilities are endless! this is a simple recipe for asparagus wrapped in crescent rolls…and in some of the pictures i have prosciutto added. be creative!
so good. so flaky and crisp and delicious! a great compliment to chicken or beef. (see the recipe box below to see a detailed list of ingredients)
for 8 asparagus, you'll use half a tube of pre-made crescent rolls. for 16 asparagus (approximately 4-6 servings) you'll you an entire 8 oz tube. i just made 8 because it was just for me and my boyfriend. open the crescent roll tube and cut each crescent in half length wise.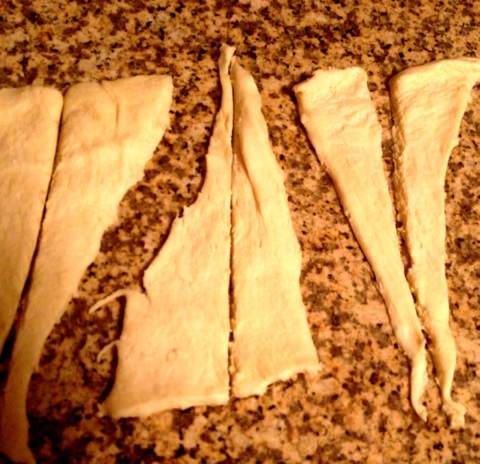 each piece will be used to wrap around one asparagus stalk. next put your parmesean and seasoning salt into a mixing bowl. mix them together. before wrapping the asparagus with the crescent roll, you'll want to coat the dough in the parmesean mixture. coat both sides of the dough generously.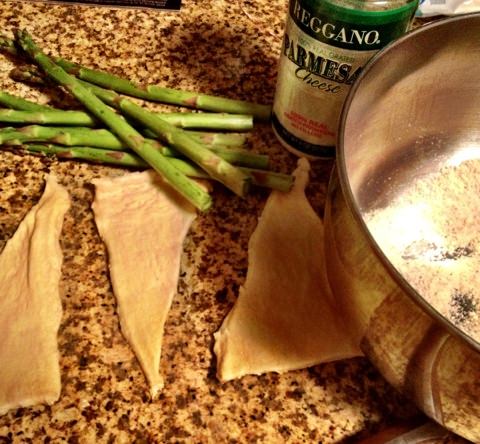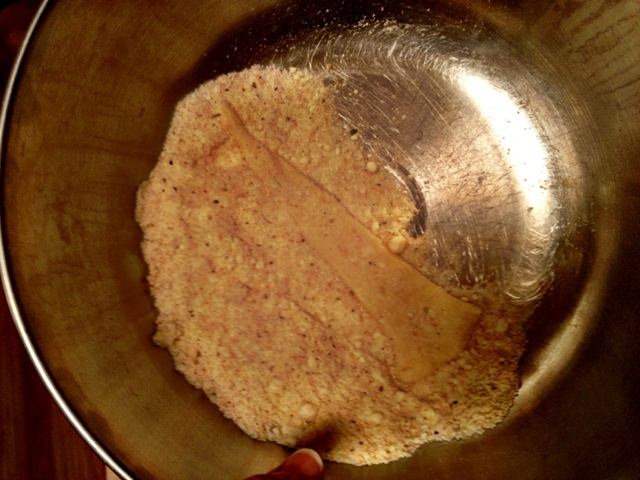 now you're ready to wrap the asparagus in the parmesean crusted crescent roll. start the tip of the crescent roll wedge at the top of the asparagus stalk. wrap the asparagus while twisting to create a spiral. place on a foil lined baking sheet. sprinkle with the excess parmesean cheese. i also sprinkled some shredded mozzarella. i can never get enough cheese! bake at350F for 13-15 minutes. (follow directions on crescent roll package)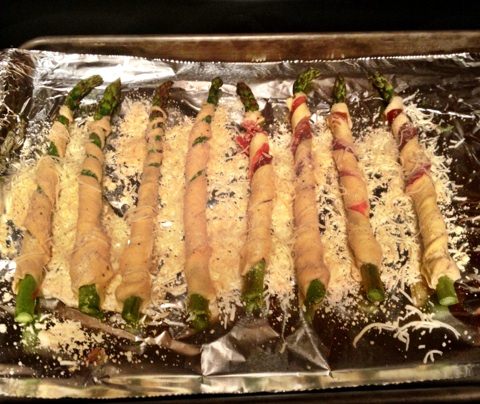 (the asparagus shown on the right have prosciutto wrapped into the crescent rolls as well. to do this, simply wrap the prosciutto while in with the crescent rolls when creating your spirals) and THERE YOU HAVE IT. simple as can be. even for me. they come out delicious and impressive!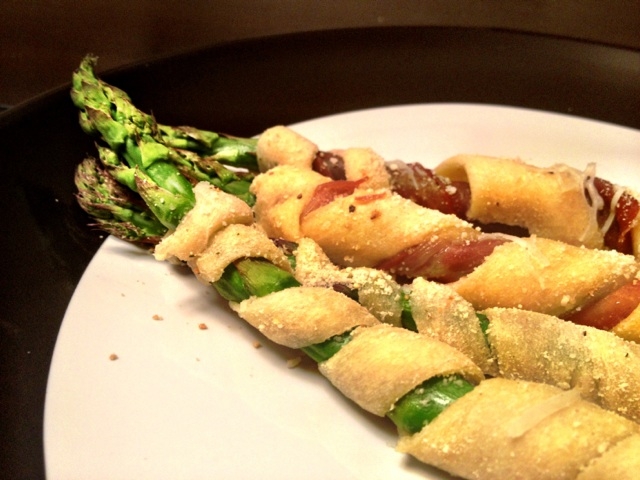 (also delicious as a side dish to my cheesy prosciutto wrapped chicken)