These Boursin Chicken Roll ups are so quick, easy, and delicious! Chicken stuffed with boursin cheese and wrapped in pancetta makes for the most moist and delicious chicken ever. I just love this cheesy Pancetta Wrapped Chicken breast recipe for a creative dinner!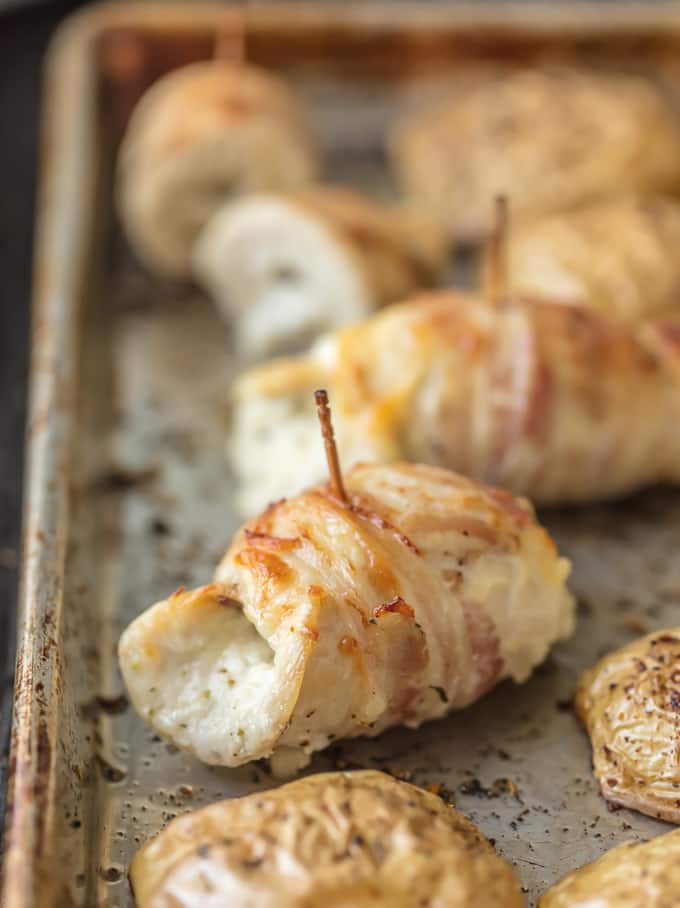 Cheesy Chicken Roll ups Recipe
Chicken roll ups are a delicious and easy dinner. This Pancetta-Wrapped, Boursin-stuffed chicken breast is just filled to the brim with flavor!
This Boursin Chicken Breast is wrapped in Pancetta…and I am already drooling just trying to tell you guys about this recipe! So many amazing things in one dish.
MY NAME IS BECKY AND I'M A HUGE BOURSIN LOVER! Are you guys big Boursin cheese lovers too? If you don't know what it is, it's a creamy herbed cheese that is just begging to be stuffed inside chicken and wrapped in pancetta. It's SO delicious and an under-valued cheese in my opinion. If you haven't tried it, now is your chance!
These Cheesy Pancetta Wrapped Chicken Roll ups are a delicious and easy weeknight classic. This dish is perfect over pasta, rice, or on its own served with potatoes or veggies. I know you're gonna love it!
These Boursin Chicken Roll ups wrapped in Pancetta are absolutely amazing, and I can't wait for you to try them!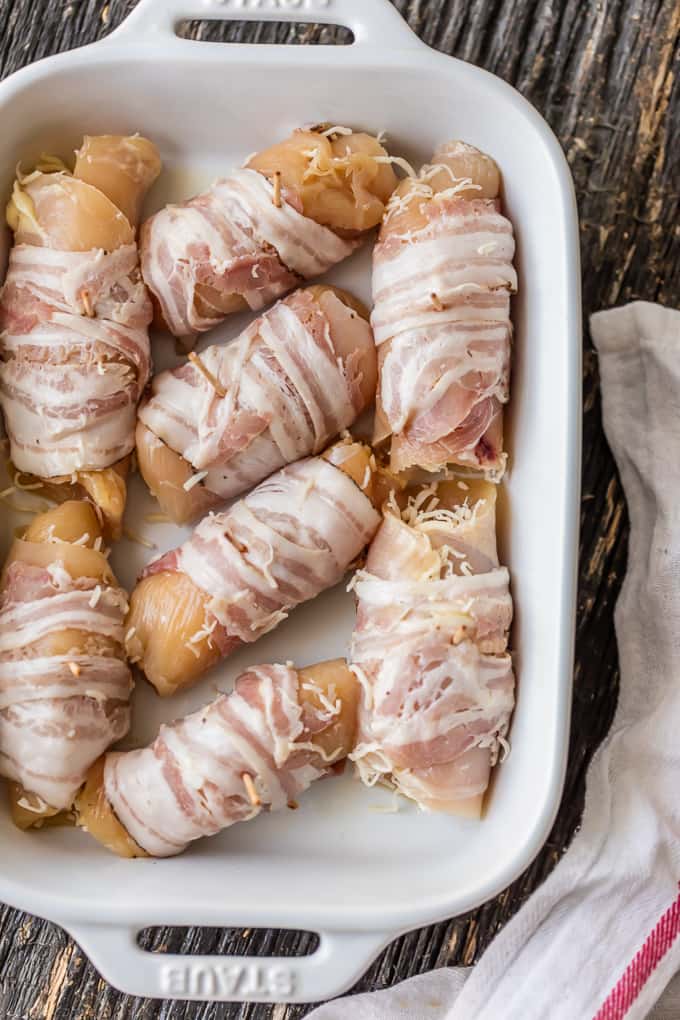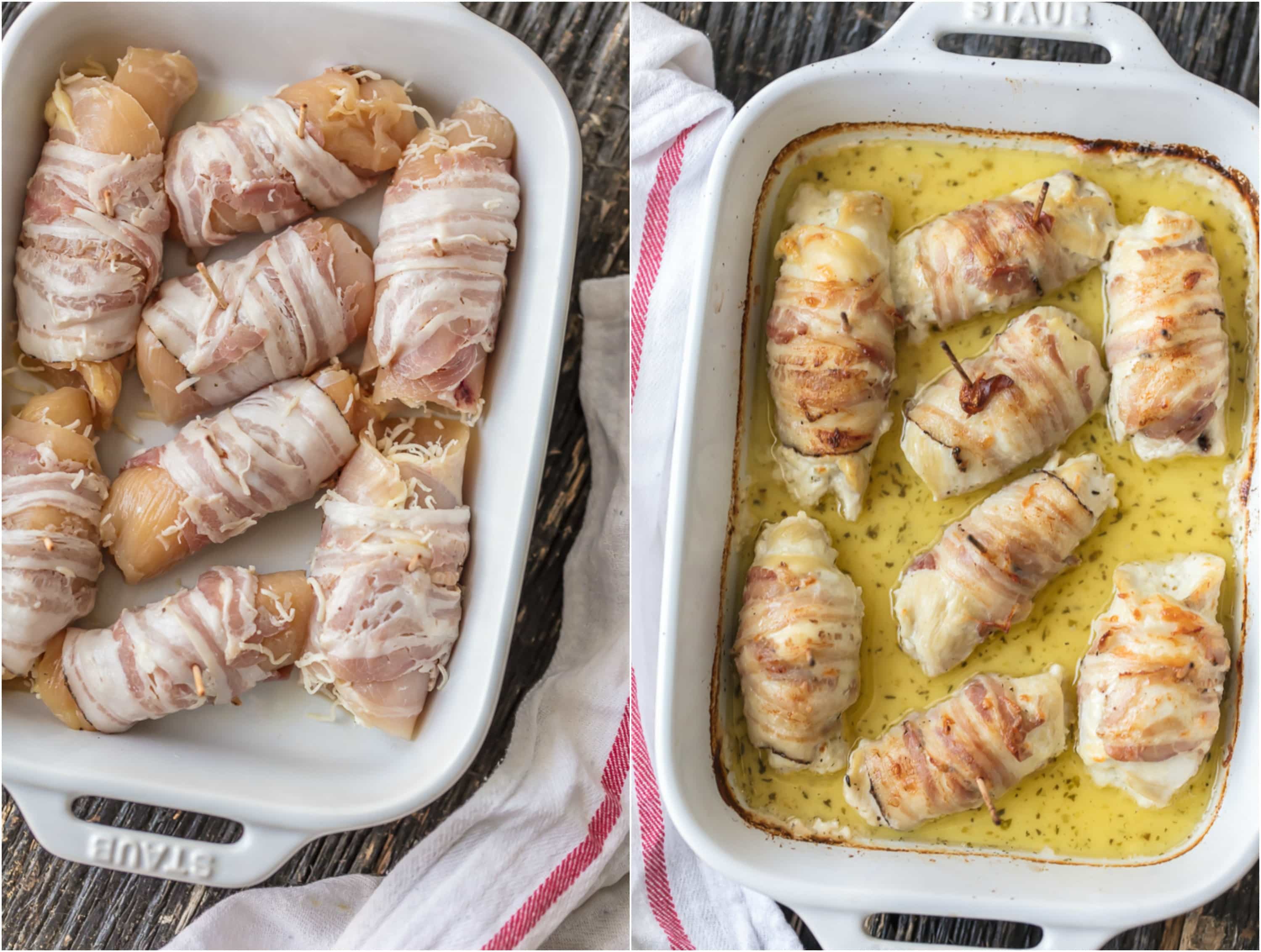 Boursin Stuffed Chicken Breast
I'm a little bit obsessed with Boursin cheese. I've used it in so many recipes (like these Boursin Prosciutto Phyllo Cups), and I've even made my own homemade Boursin Cheese recipe. I can't get enough of the creamy, cheesy, herb-filled flavor of this stuff! It only made sense to stuffed it into a juicy chicken breast and bake it to perfection.
When you bake these cheesy Pancetta Wrapped Chicken Roll ups, some of the Boursin leaks out and creates the most delicious, bubbly, buttery sauce around the chicken. You can spoon it over the chicken, over your side of pasta, rice, or veggies, or sip it with a spoon (er, don't do that). It's SO YUM. Just looking at these pictures is making me remember how much I love this recipe. It was one of the first meals my Mom brought us after Henry was born and I can still taste it.
Easy Baked Chicken Recipes
I'm a big fan of easy baked chicken recipes because they're so tasty, so simple, and so versatile. I made an entire Baked Chicken Guide dedicated to answering your questions about making the best baked chicken recipes, plus 25 easy chicken recipes for you to try. See the full Easy Baked Chicken Recipes Guide.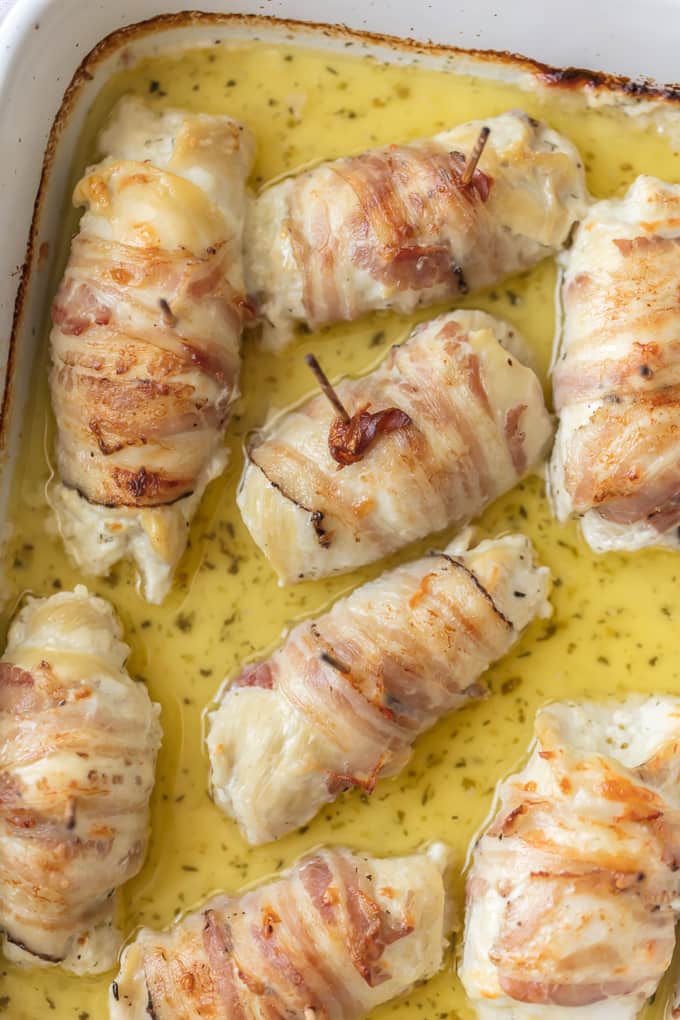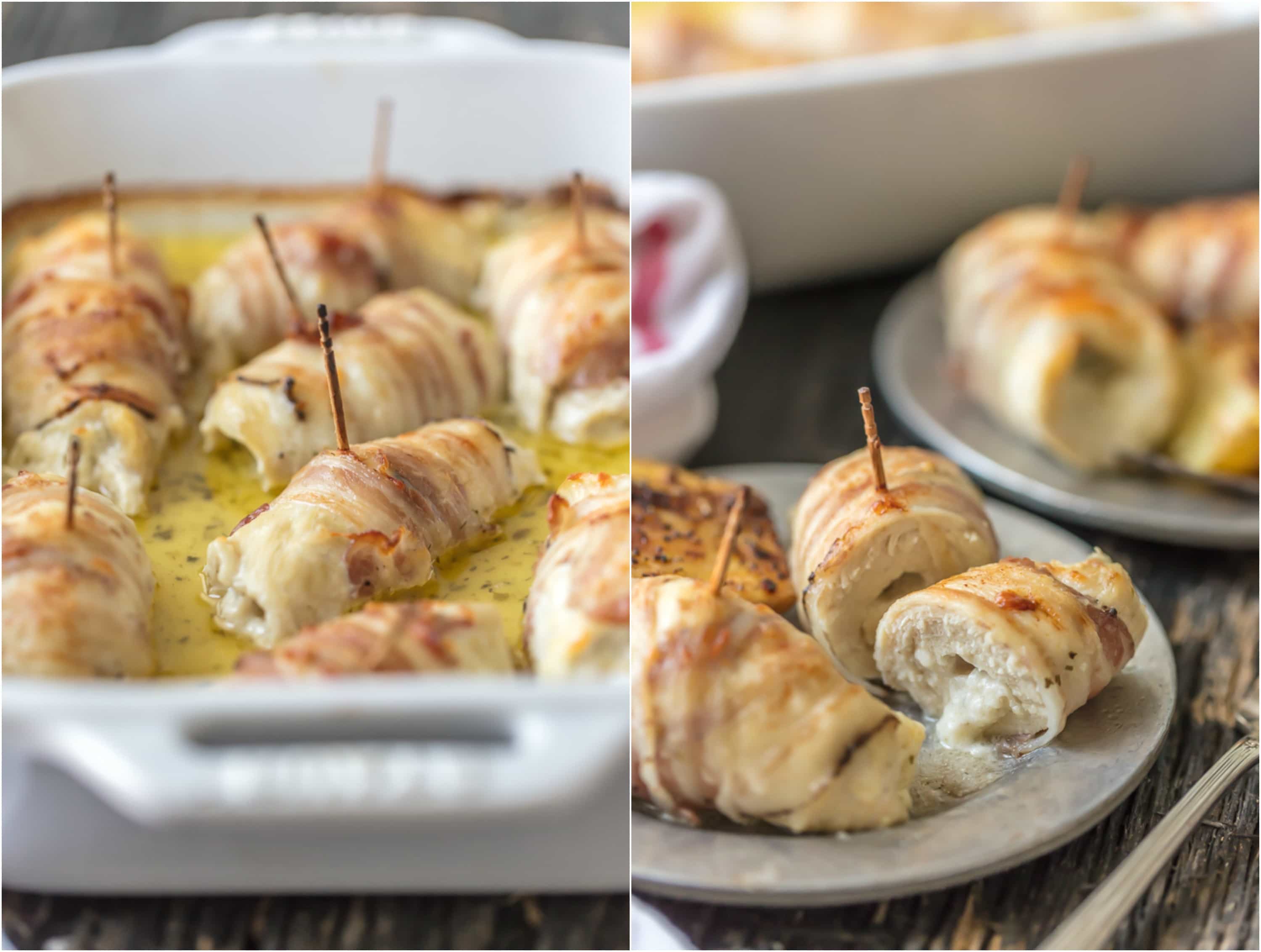 Pancetta Wrapped Chicken Roll ups
Stuffed chicken breast wrapped in pancetta? Yes please! The chicken gets to juicy in the oven, the Boursin cheese oozes out, the Pancetta gets nice and crispy, and everything mixes together to create the most AMAZING chicken recipe. This is a real treat and it's easy to make. I love it with a side of sauteed asparagus or herb roasted potatoes.
How long do you cook chicken roll ups?
Bake these chicken roll ups in the oven at 400°F for about 30 minutes. The internal temperature of the chicken should be at 160°F.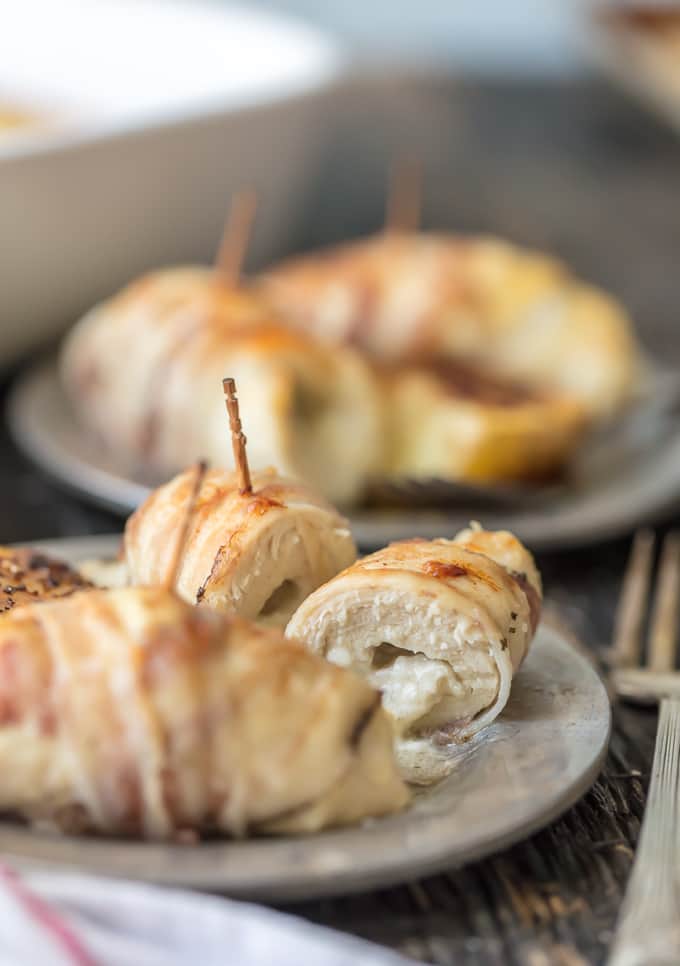 If you're looking for a delicious yet simple meal the entire family will devour, these Boursin Chicken Roll ups wrapped in Pancetta are for you. They're cheesy, juicy, and a little but crispy. Absolute perfection!
See the recipe card below for details on how to make Boursin Chicken Roll ups. Enjoy!
If you like this chicken roll ups recipe, you'll love these chicken recipes too: