Basil Chicken with Cream Sauce has always been one of my favorite recipes. This Basil Chicken Recipe has a creamy sauce made with buttermilk and cheese that is just to die for. Easy breaded chicken, tomatoes, fresh herbs, and more make up this super easy, delicious, and fool-proof favorite among Skillet Chicken Recipes. You need this Cream Chicken in your life ASAP! Basil Recipes for the win!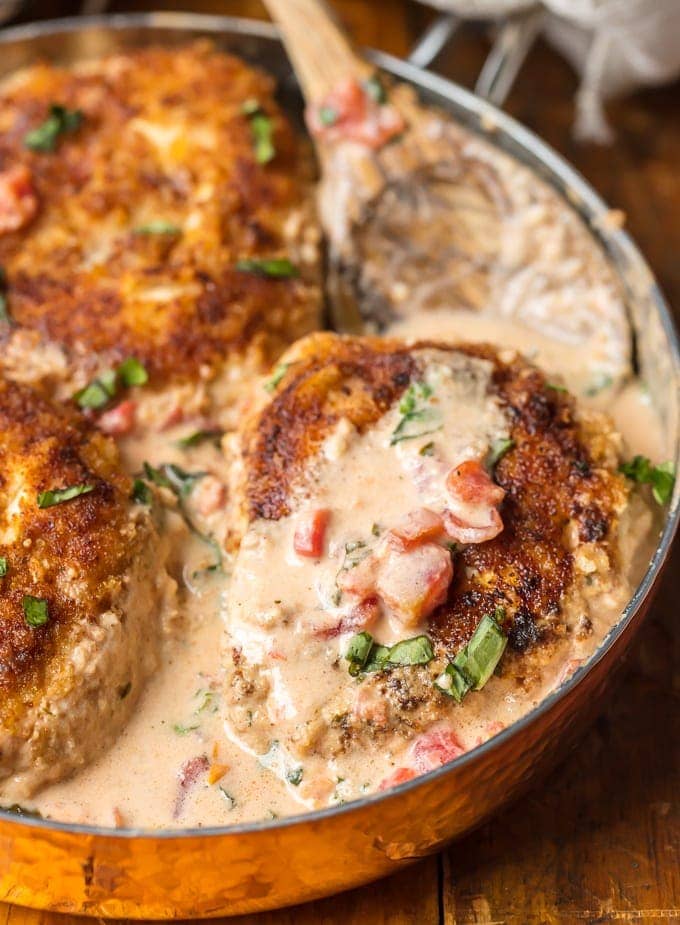 Basil Chicken with Tomato Cream Sauce
When I started The Cookie Rookie a couple days after my 30th birthday in 2012…I couldn't cook, anything. I started it as a hobby but it has become SO much more. I have made some pretty big strides in cooking, but also love it for the creative outlet, connecting with readers, the blogger friends I've made, and of course the never ending delicious leftovers!
Basil Chicken with Cream Sauce was one of the first recipes I made when I started learning to cook. It gave me so much confidence because it's SO delicious and so fool-proof.
I was instantly in love with this Cream Chicken. The fact that it's all made in ONE PAN blew my mind and gave me confidence that I too could cook amazing (yet EASY) meals for friends and family. I can never have enough Skillet Chicken Recipes!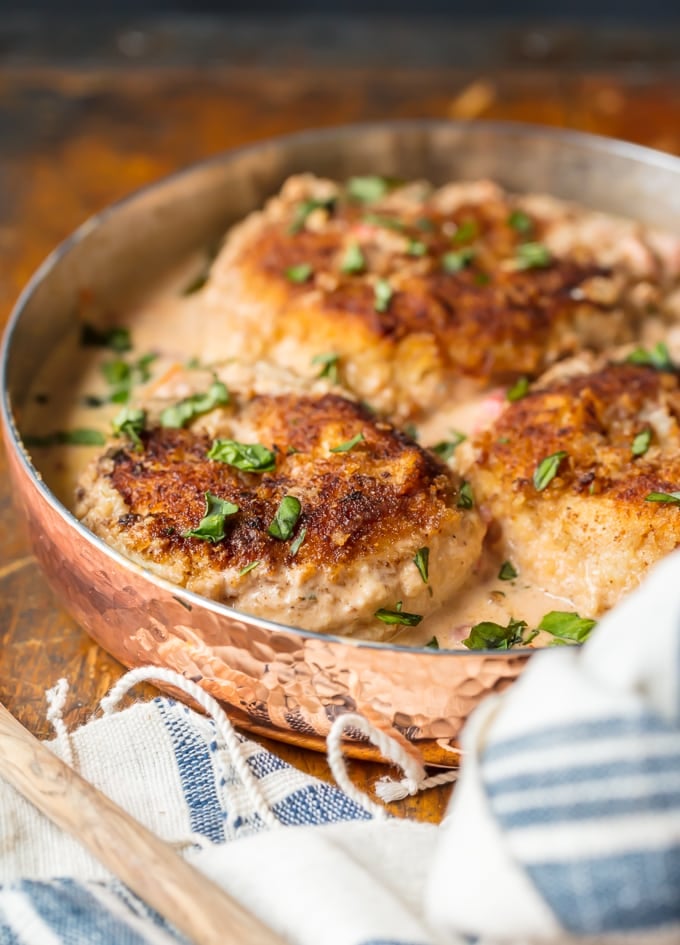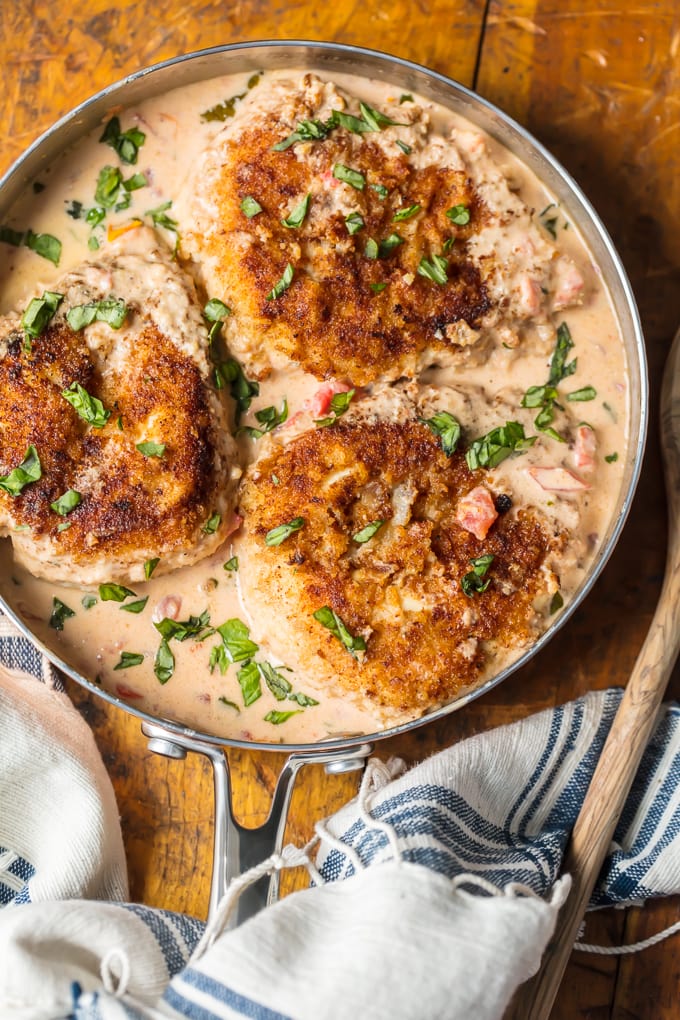 Easy Basil Chicken Recipe with Cream Sauce
Although the post was all written in lowercase…and the pictures were HORRENDOUS (like, ouch!), it remains one of my very favorite recipes on the site. Search "basil chicken" to see the original post! (I warned you about the pictures!) is is actually the SECOND time I've done new photos for this post (I attempted again in 2014 and although the pics were better than the first time around, they still didn't do this creamy chicken justice. I keep coming back to this Basil Chicken and it continues to be a favorite after all these years.
I also recently recruited Mom to help me perfect the recipe so this is the new and improved version!! We have tested and tested it and now it's perfect. This Basil Chicken with Cream Sauce is SO good and SO easy.
FREE CHICKEN EBOOK
The Cookie Rookie is practically famous for amazing Chicken Recipes, mostly due to this Basil Chicken. We have so many other chicken favorites that I hope you check out, and even have a FREE EBOOK for subscribers (click to find out more). I'm here for all your easy chicken recipes needs!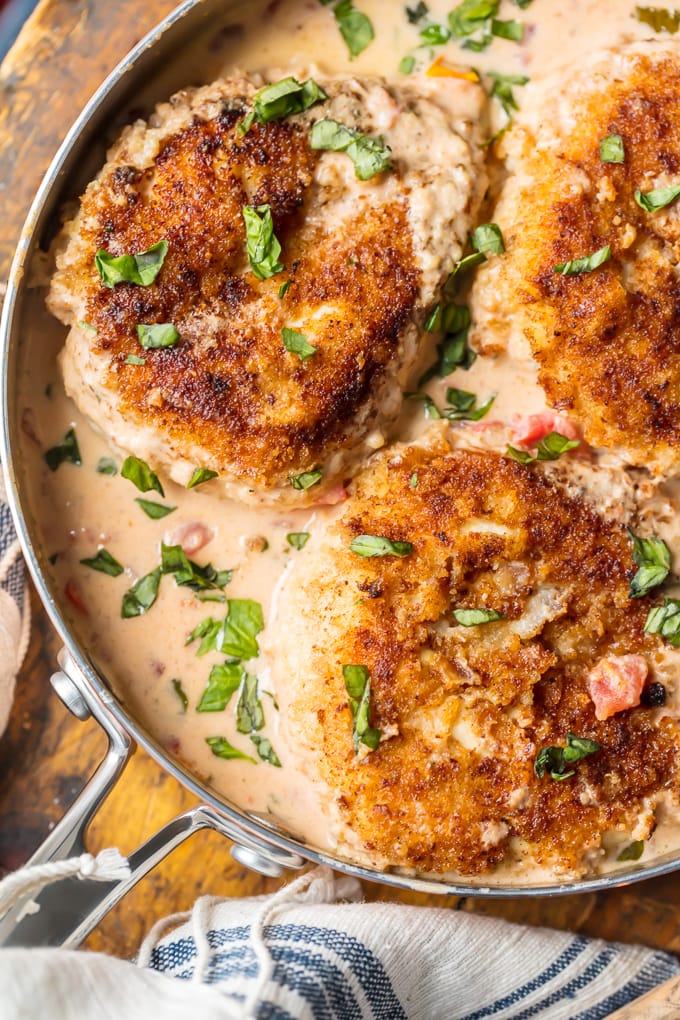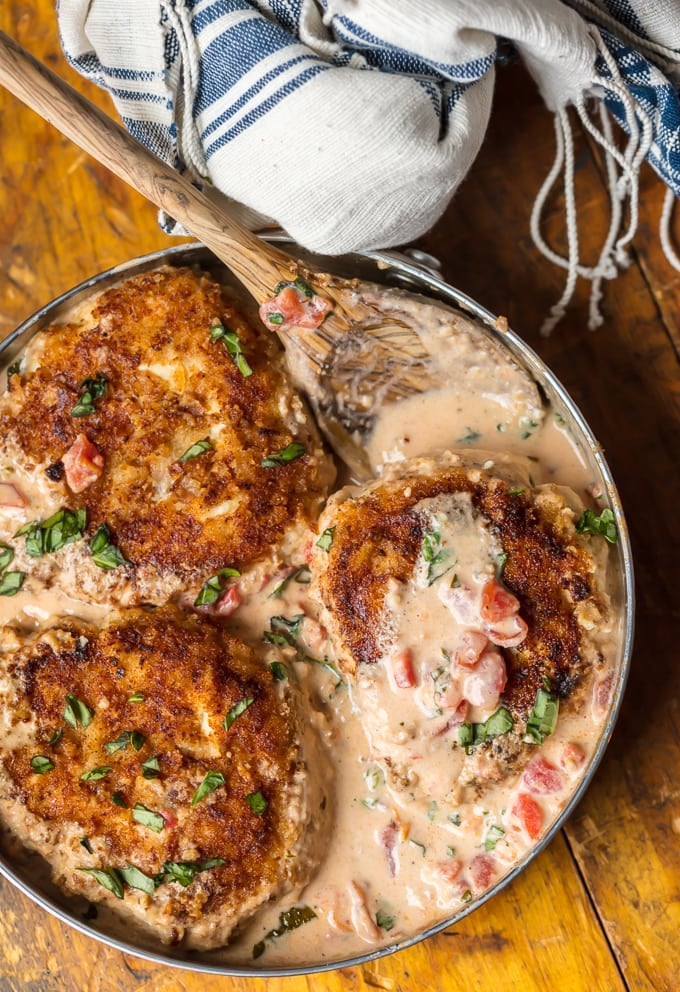 Does this Basil Chicken Recipe reheat well?
Basil Chicken with Cream Sauce is the ULTIMATE recipe for leftovers. When I know I have this Chicken Recipe for leftovers the next day, I'm a happy camper. It reheats beautifully when popped microwave for a little over a minute. Smother it is leftover sauce!!
How long will Basil Chicken it keep in the fridge?
This Basil Chicken Recipe doesn't freeze well due to the cream component, but it will keep just fine in the fridge for 2-3 days. If you're like us, it won't last that long due to you eating it immediately.
What are some other favorite Skillet Chicken Recipes?
Some other favorite Skillet Chicken Recipes include Chicken Parmesan Pasta Skillet, Enchilada Stuffed Chicken Skillet, and Chicken con Queso. Can you tell I'm obsessed with one pot wonders with CHICKEN?!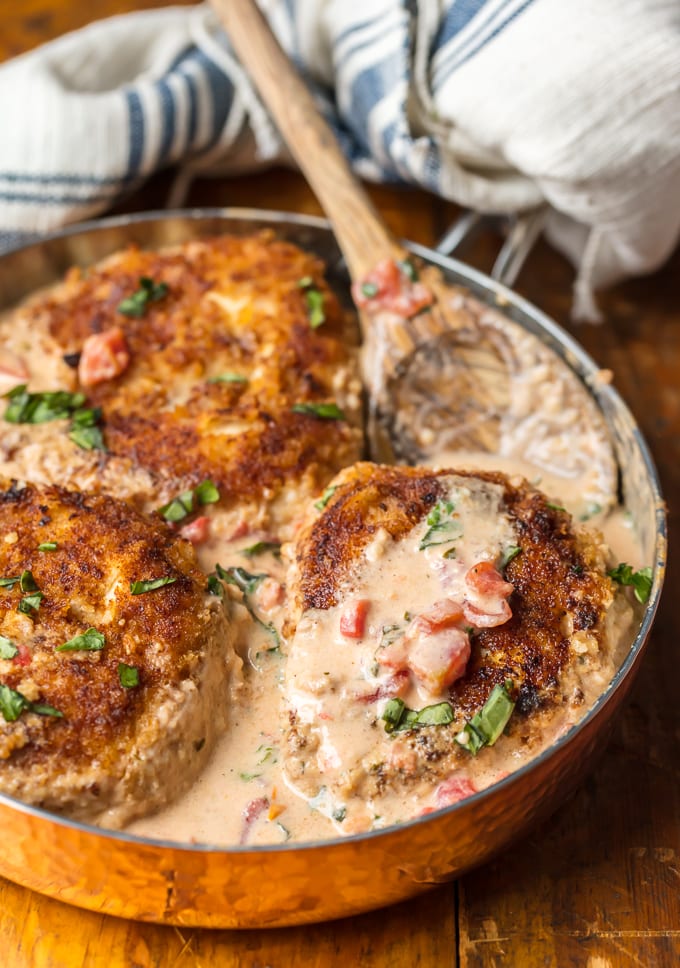 Tips for making Basil Chicken Recipe with Cream Sauce:
This recipe works best when the chicken breasts aren't super thick. You could also slice bigger breasts (that doesn't sound right?) in half length-wise if you can't find thin cuts. They cook faster and more evenly in the skillet and are all the more tender! Man I love this recipe. Just looking at that basil cream sauce…addiction.
Thanks so much for coming along on this crazy Cookie Rookie ride with me. I couldn't do it without you. I cannot believe that I've officially been writing on this little spot of the internet as my FULL TIME JOB for 3 years now. Say what?! I'm so grateful. It was recipes like this Skillet Basil Cream Chicken that got me excited to start this journey.
Other Chicken Breast Recipes we love:
Watch the video or see recipe card below for full details on How to Make Basil Chicken with Cream Sauce. Enjoy.