Instant Pot Chili Mac will be your new go-to favorite comfort food! This Chili Mac Recipe is loaded with beef, cheese, beans, tomatoes, and more, kids and adults alike will be back for seconds. We love to top ours with fritos, sour cream, and more cheese. There's nothing like a bowl of Chili Mac and Cheese on a chilly night.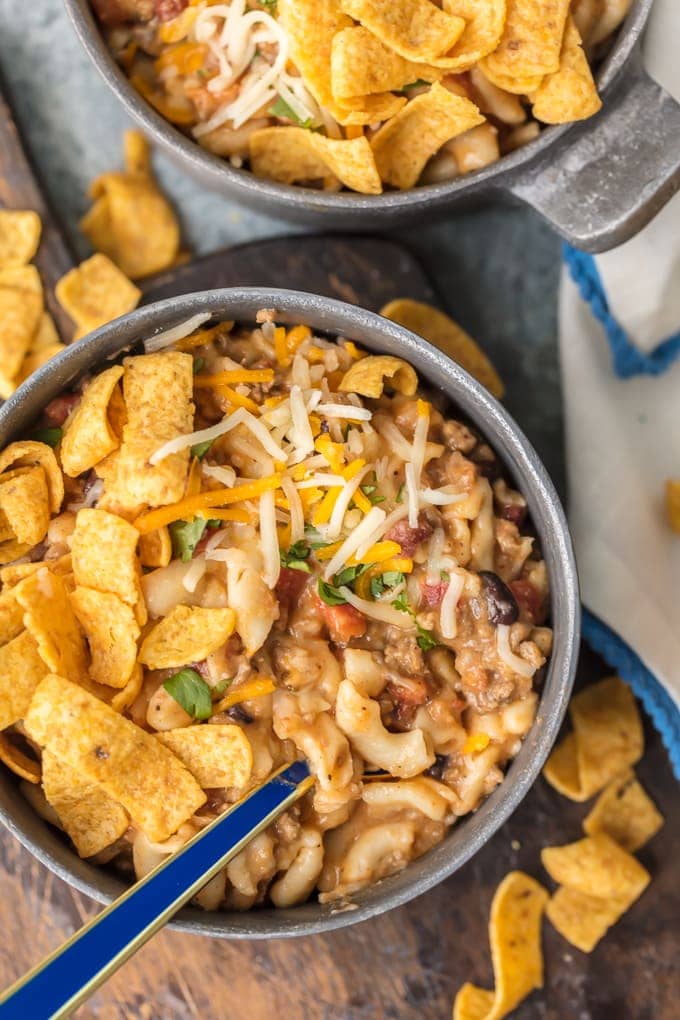 Easy Chili Mac Recipe
I'm trying to cram in as many comfort food recipes as I can while the weather is still crisp and cool. Before we know it I'll be hating my life shopping for swimsuits. It's been about 4 years since I've worn a swimsuit…but judging from Henry's extreme love of bath time I think we have a pool lover on our hands.
ANNNYWAY, it's still Winter and last time I went outside I still needed a coat…so there's still time for pasta and cheese and hot perfect dinners.
This Instant Pot Chili Mac checks all the boxes…EASY, quick, comforting, and delicious. It's my kind of meal, so I hope that it's yours as well!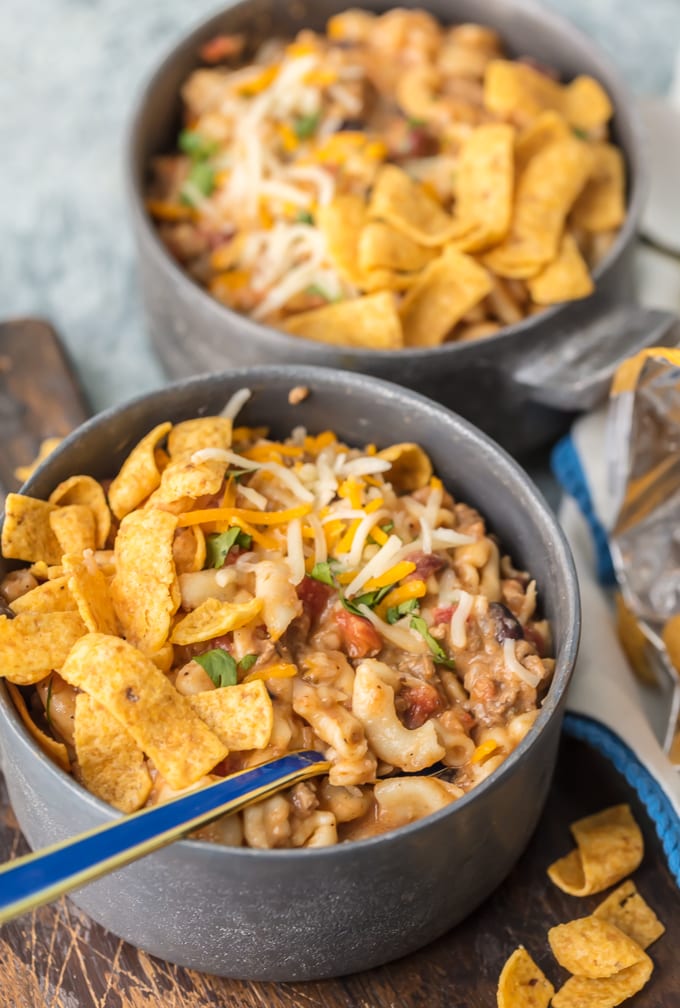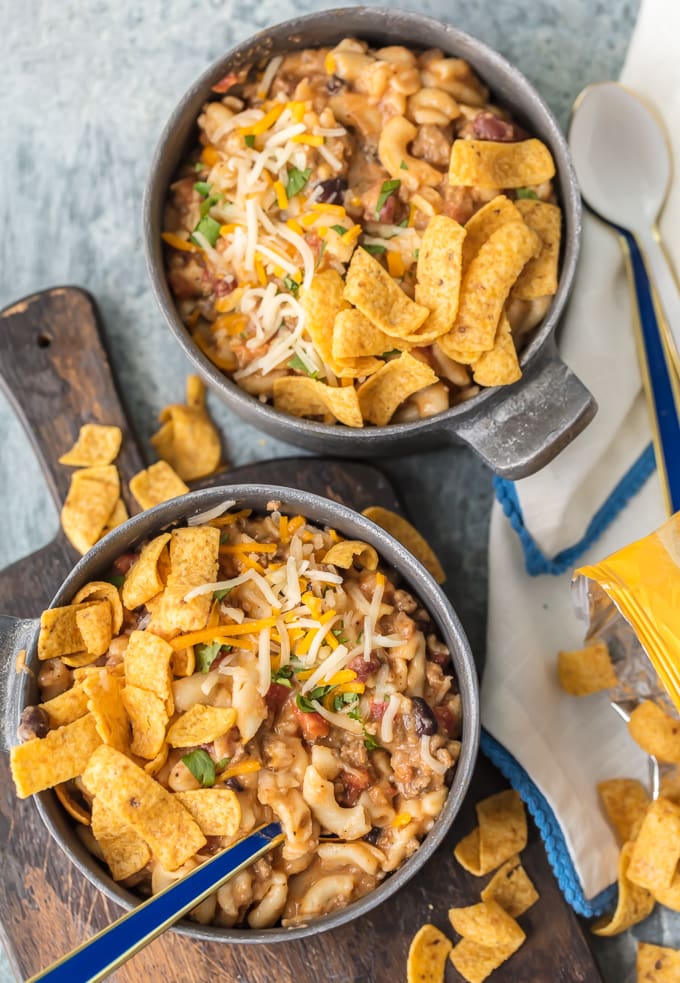 Loaded Instant Pot Chili Mac Recipe
We have been LOVING our Instant Pot and I hope you guys aren't tired of the new recipes by now! If you don't have an Instant Pot (pressure cooker), I do have an awesome Loaded Chili Macaroni and Cheese recipe that's made stovetop. Whichever way you go, you can't go wrong. This meal never gets old to us at our house.
If you're wanting to try out the Instant Pot and aren't sure which one to get, I've linked to my favorites in the "Shop This Post" section below. I recommend the 6 qt for families of 4 or the 8 qt if you're consistently serving a crowd. Some of our other pressure cooked favorites include Classic Pot Roast, Honey Baked Ham, Chicken Tortilla Soup, and of course Zuppa Tuscana (I could eat that every dang day).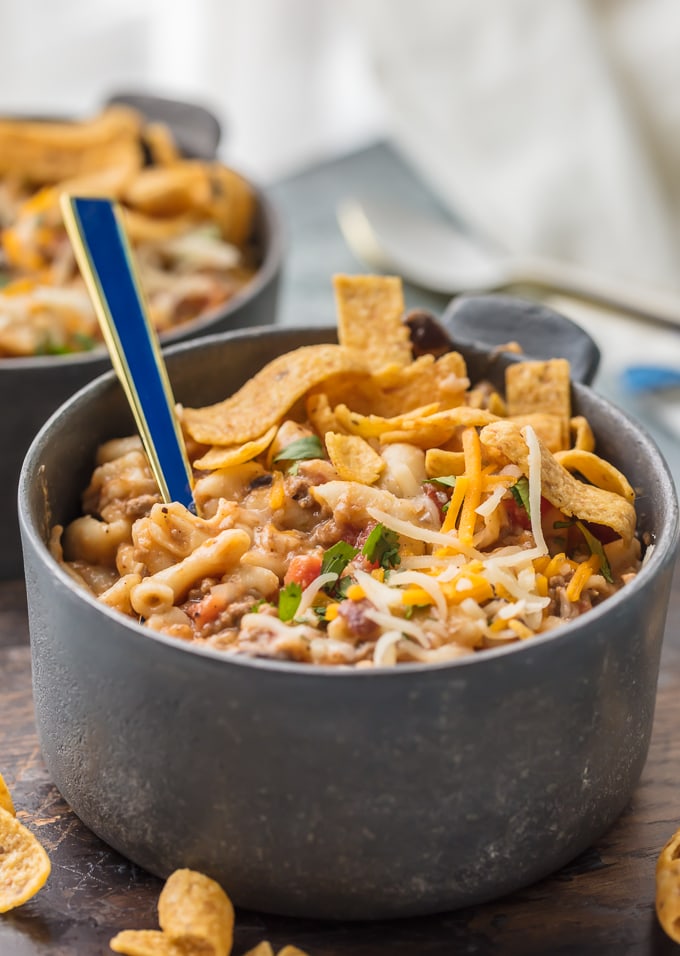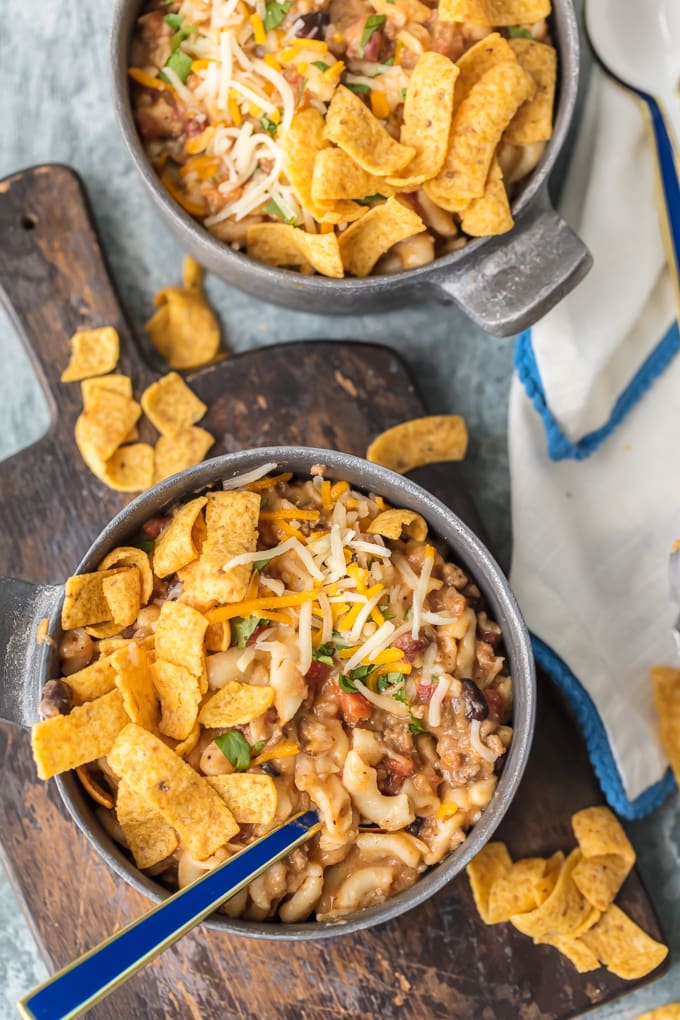 What is in this Loaded Chili Mac Recipe
So many good ingredients like cheese, beef, tomatoes, and more!
SO yeah, we still have time to pile on the comfort food…and I recommend you start with this Instant Pot Chili Mac! What's better than Chili mixed with Macaroni and Cheese???? Yeah…I can't think of anything either. This Instant Pot Chili Mac is a cross between AMAZING Chili and macaroni and cheese. What could be better?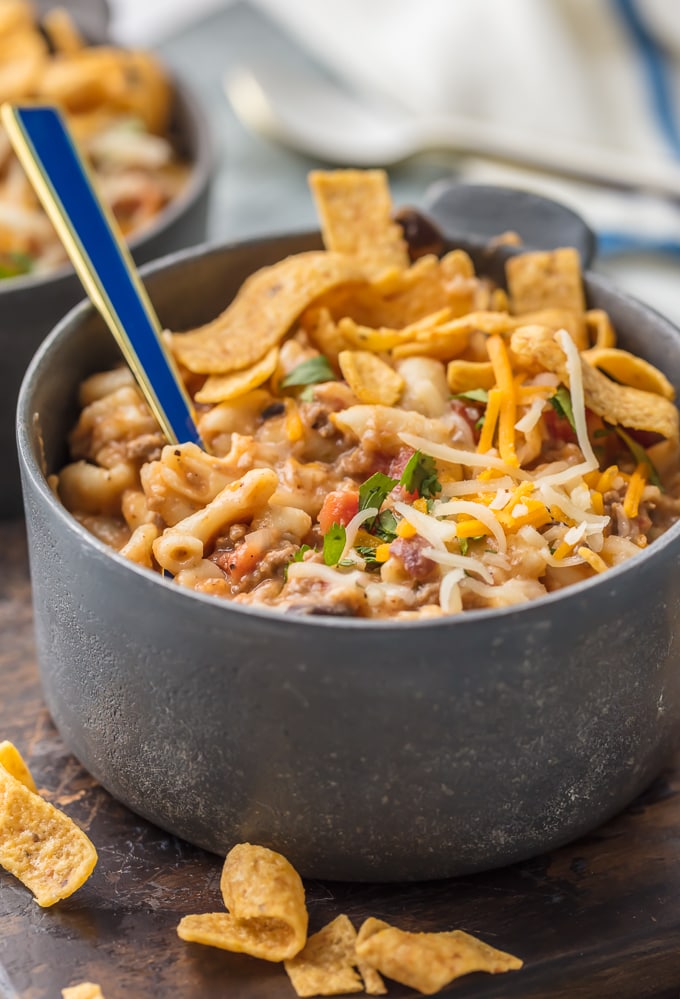 Favorite Instant Pot Recipes
Check out our other favorite Instant Pot Recipes including Dill Pickle Potato Salad, Copycat Zuppa Toscana, and Beef Stew. And check out the best EASY Chili Recipe (only 6 ingredients!) too. Can you tell that I'm obsessed?? In the "Shop This Post" section below I've linked to my two favorite Instant Pots. Depending on the size of your family, there's one for you! Let me know if you have questions. Enjoy!
See below for details on How To Make Instant Pot Chili Mac.
Want more Mac and Cheese Recipes?! We've got you covered!