Dinner just got delicious with this yummy honey mustard pork chops recipe! Pork chops and potatoes are cooked in a skillet on the stovetop along with a sweet and tangy glaze for an easy dinner.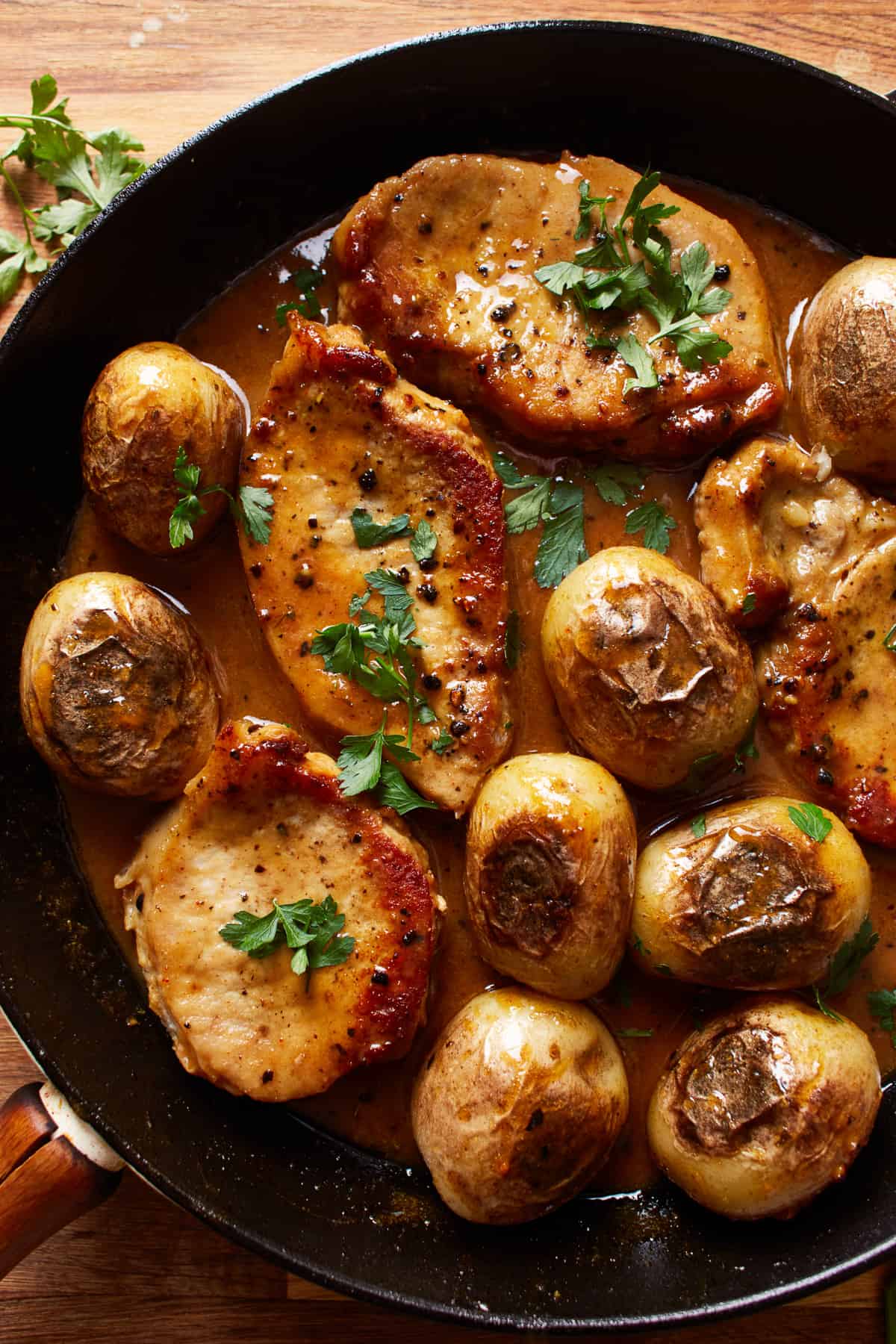 What's in Honey Mustard Pork Chops?
Pork chops and potatoes are one of our favorite family meals, and this honey mustard recipe takes them to a whole other level.
Pork: Any type of pork chops will work well in this recipe. I like to use boneless chops in this recipe for ease of cooking.
Potatoes: Baby potatoes will cook the fastest. I like Yukon golds, but red potatoes or a tricolor potato mix will also work.
Oil: I like to cook the potatoes in olive oil for the rich flavor it imparts, but you could use vegetable, canola, or avocado oil if you prefer.
Chicken Broth: Low-sodium chicken broth forms the base of the honey mustard sauce. You could use vegetable broth instead.
Honey: Adds a floral sweetness to the sauce. Use a natural raw honey for the best flavor.
Mustard: Dijon mustard is tangy and spicy and balances out the sweetness of the honey.
Spices: Garlic powder, onion powder, oregano, paprika, salt, and pepper all contribute to the sauce to create a rich flavor.
Pro Tip: For a lower calorie recipe, opt for a sirloin or top loin pork chop.
Creamy Pork Chops and Potatoes
To turn this recipe into creamy honey mustard pork chops, before adding the potatoes and pork back to the skillet, whisk in ½ cup of heavy cream or half-and-half to the sauce off the heat.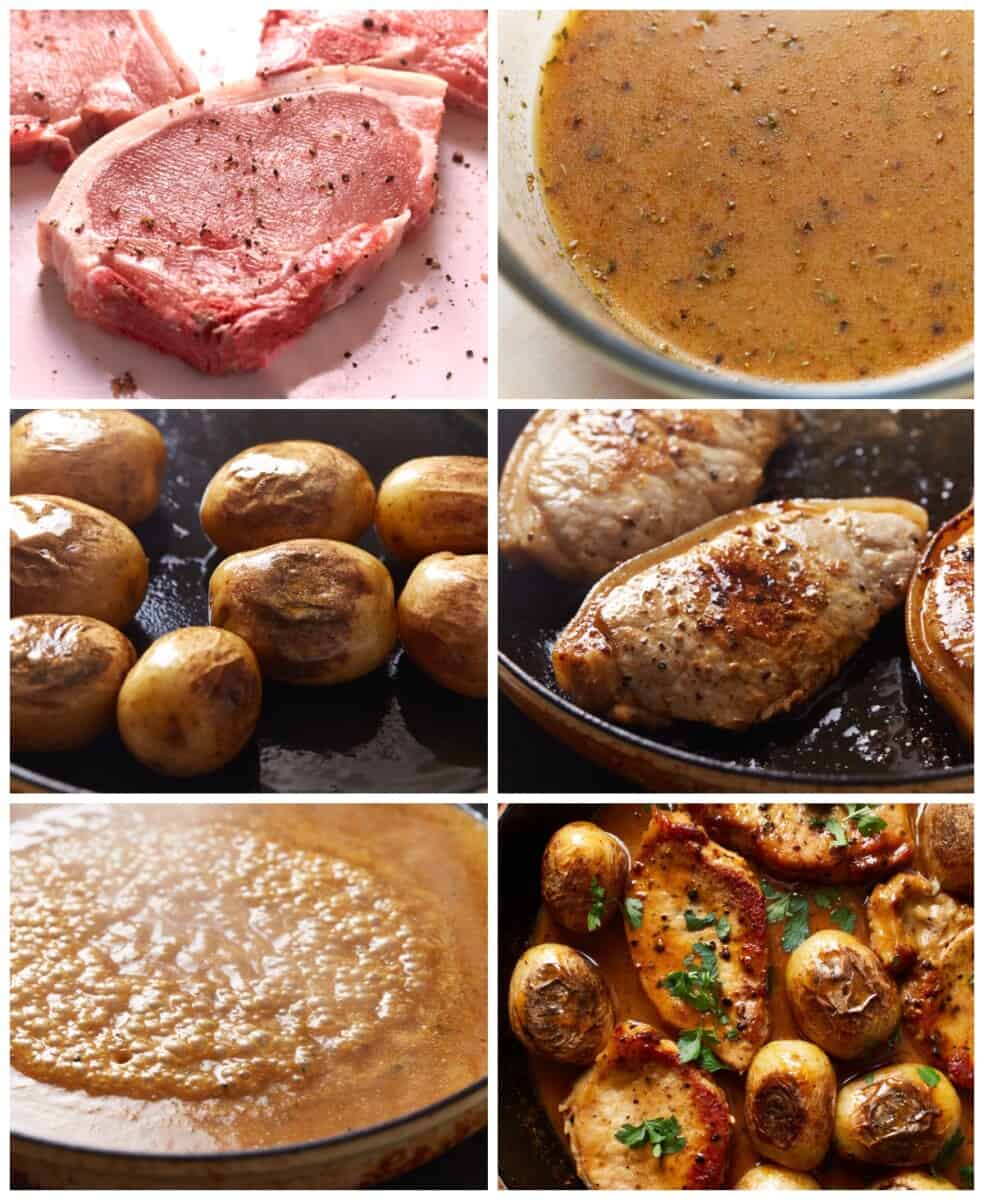 What's the best cut of pork to use?
Any type of pork chops will work well in this recipe. A sirloin or top loin chop will be lower in fat and calories, but you can also use bone-in rib chops that are flavorful and juicy. I like to use boneless chops in this recipe for ease of cooking.
How long do pork chops take to cook?
Pork chops really don't take that long to cook through, about 4-5 minutes a side should do it. Take care not to overcook the pork, as it can become quite tough and flavorless.
Should I soak my pork chops in milk before cooking them?
Soaking pork chops in milk helps to tenderize the meat and prevent overcooking. If you would like to, you certainly can soak your chops; just be sure to pat them dry before using them.
Why are my pork chops tough?
The most common reason pork chops go tough is that they are overcooked. Pork chops are incredibly lean and cook much faster than expected. Be sure to use an instant-read thermometer to check for doneness, and remove them from the heat as soon as they reach 145°F.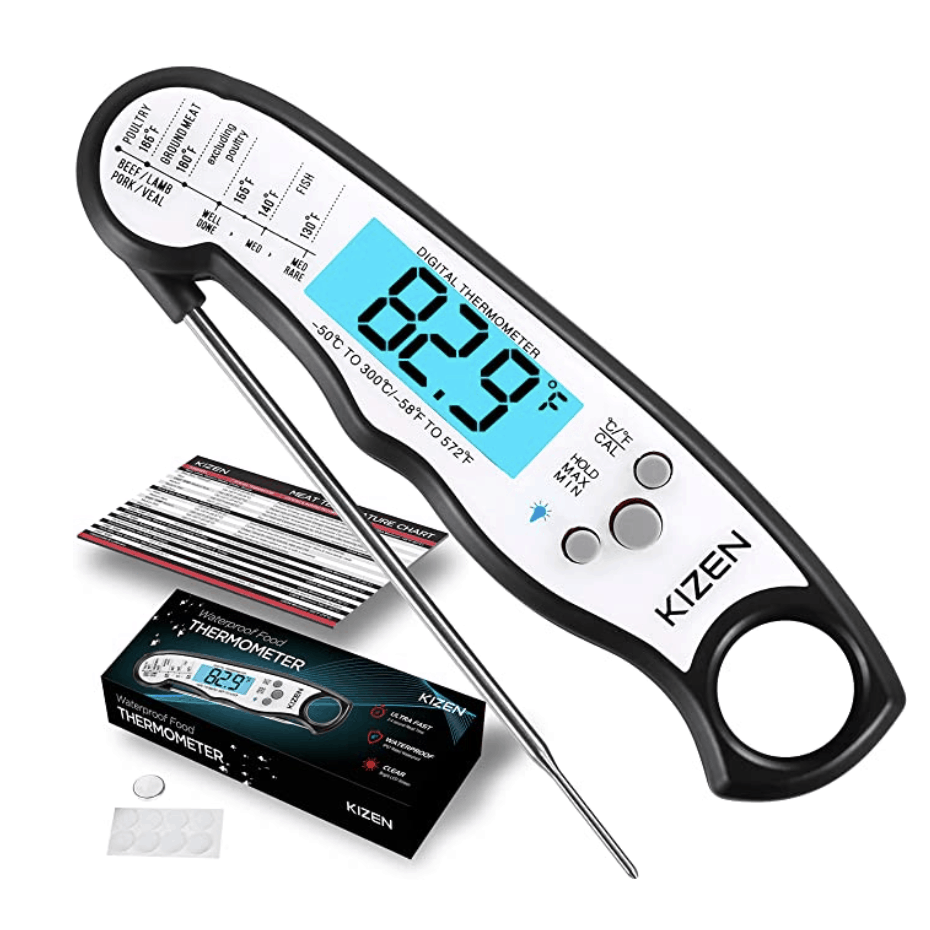 The Best meat thermometer!
I love using this meat thermometer for making sure your pork is 145 degrees. Easy for beginners & totally worth the $10 cost!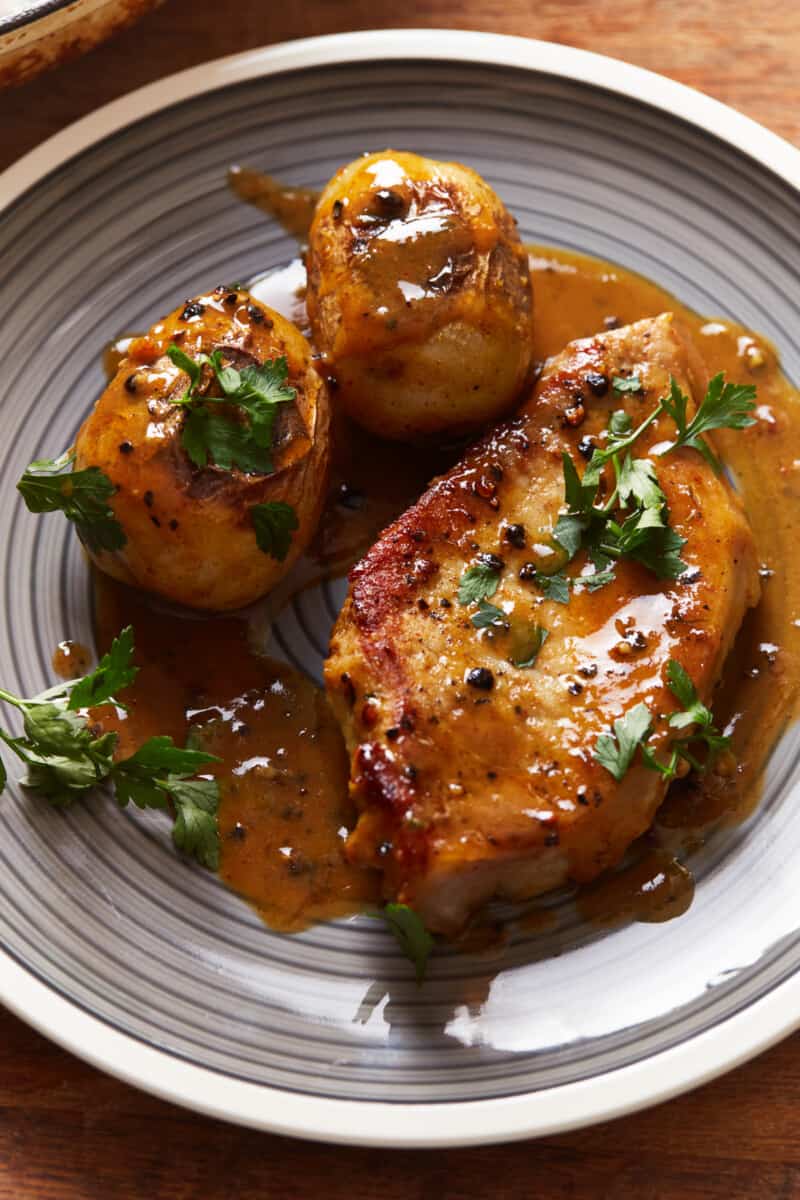 How to Store and Reheat One Pan Pork Chops and Potatoes
Store leftover honey mustard pork chops in an airtight container in the refrigerator for up to 4 days. Reheat in a skillet set over medium-low heat until warmed through.
How to Freeze Skillet Pork Chops and Potatoes
Freeze skillet pork chops and potatoes in separate airtight containers for up to 3 months. Let thaw overnight in the refrigerator before reheating.
What to Serve with Easy Honey Mustard Pork Chops
Because the honey mustard pork chops are cooked with the potatoes, all you really need is a simple veggie side dish to go alongside. Try it with roasted asparagus, green beans and bacon, or cheesy broccoli and cauliflower gratin.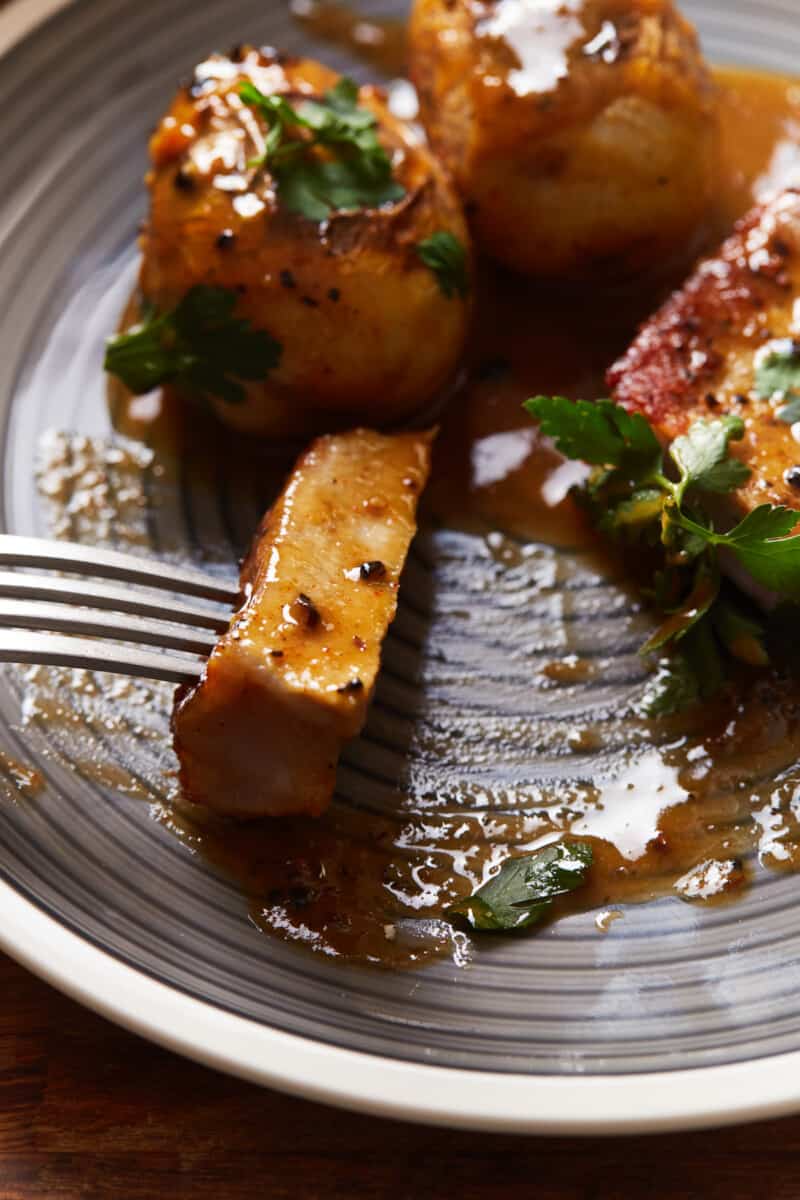 More Pork Chop Recipes We Love