These BBQ Pork Chops are the best excuse to get the grill out this season! Juicy pork is seasoned with a tasty dry rub, covered in your favorite barbecue sauce, and grilled to perfection. This recipe is so quick and easy to make, and you'll love every flavor-packed bite!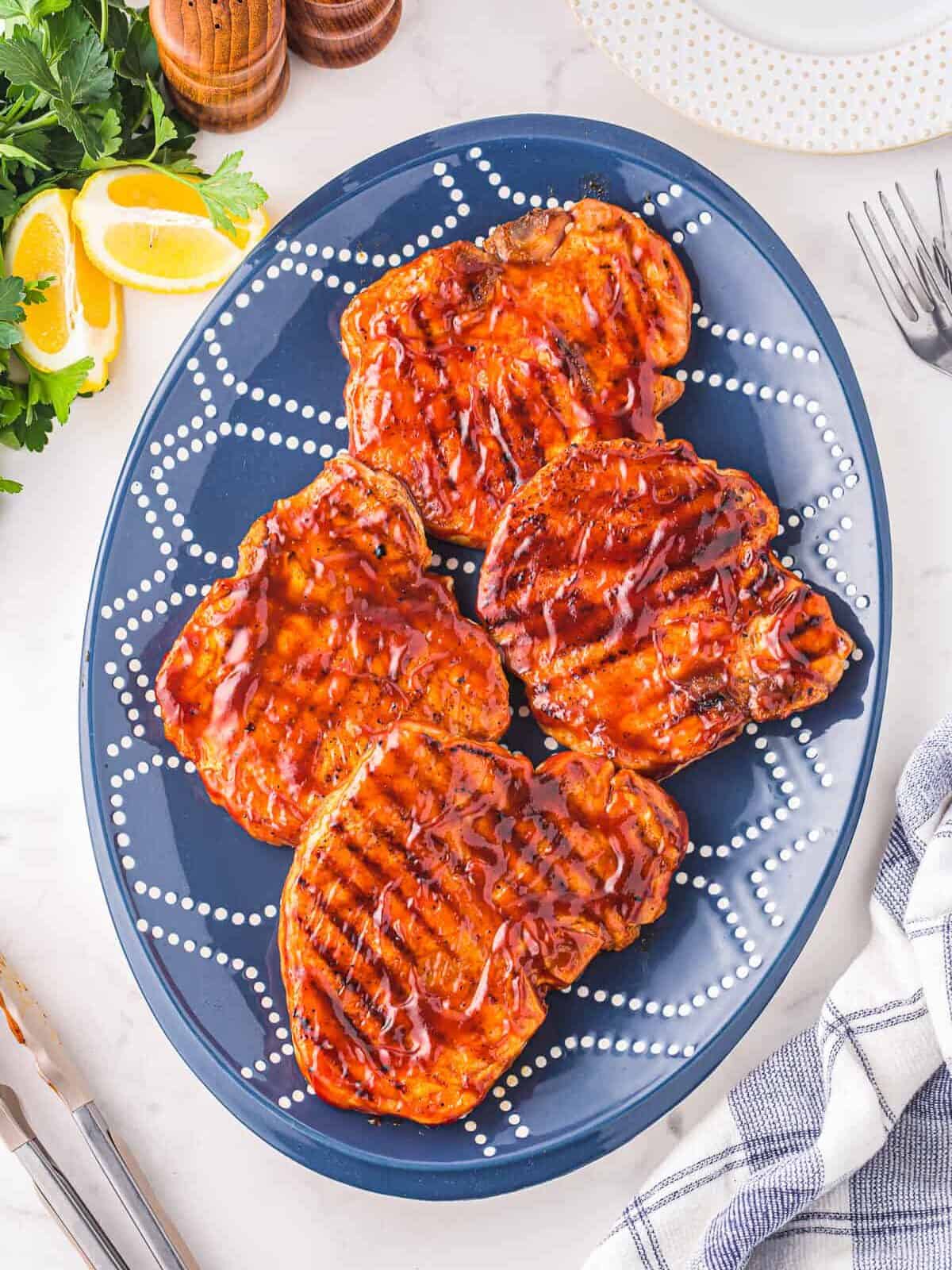 What's in Barbecue Pork Chops?
This simple variation on grilled pork chops is guaranteed to satisfy even the pickiest of eaters!
Pork Chops: I used bone-in pork chops. If using boneless, you may need to cook them for a bit less time.
BBQ Seasoning: Adds BBQ flavor to these pork chops. I like McCormick Grill Mates, but you could also use my homemade pork chop seasoning.
BBQ Sauce: Makes these pork chops saucy and adds even more BBQ flavor. Stubbs is a great brand, or you can make your own BBQ sauce.
Pro Tip: Take your pork chops out of the refrigerator at least 30 minutes before you plan to cook them!
Variations on Grilled BBQ Pork Chops
There are so many delicious sauces and rubs you can use to season your pork chops before throwing them on the grill. Try different types of barbecue sauce (sweet, spicy, or smoky), teriyaki sauce, hoisin sauce, chili-garlic sauce, Worcestershire sauce, or mustard sauce.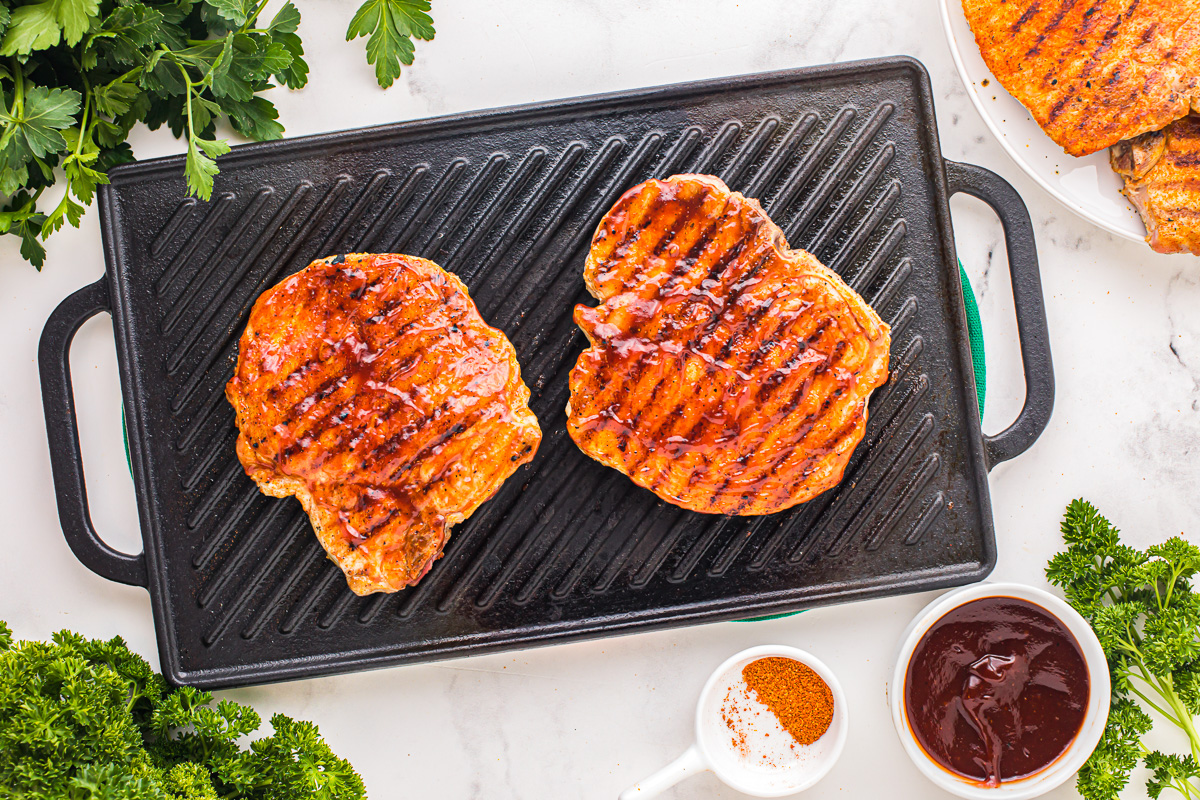 Can I use boneless pork chops for grilling?
Yes, boneless pork chops can be grilled. However, bone-in pork chops tend to have more flavor and are less likely to dry out.
How do I prevent pork chops from drying out on the grill?
To prevent pork chops from drying out, avoid overcooking them. Cook them over medium heat, turning occasionally, until they reach an internal temperature of 145°F.
Can I make BBQ pork chops without a grill?
Yes! You can use a grill pan or a cast iron pan to sear these pork chops instead.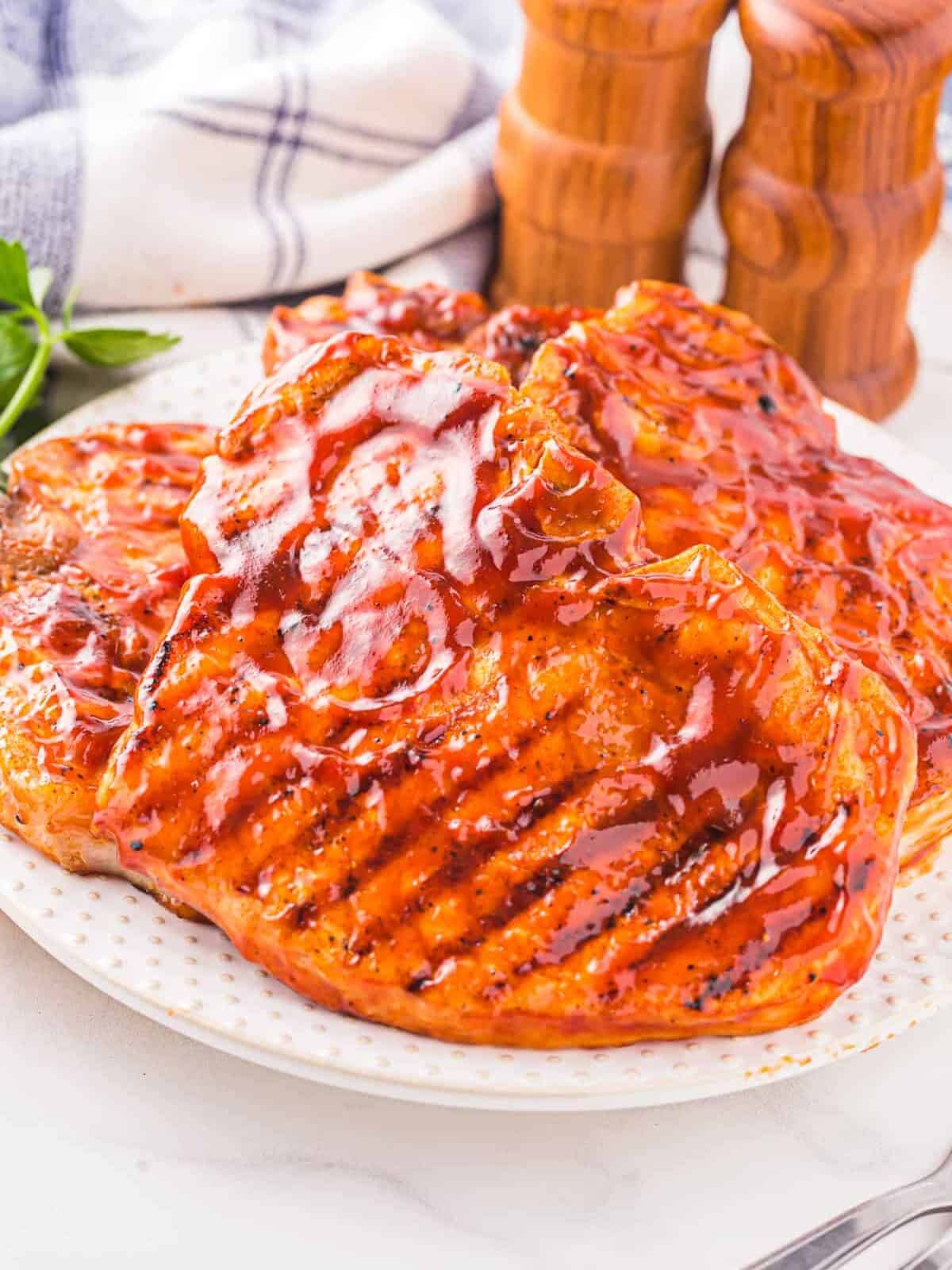 How to Store and Reheat
Store leftover BBQ pork chops in an airtight container in the refrigerator for up to 3 days. Reheat covered with foil in a 350°F oven for 10-15 minutes, in a skillet set over medium heat for 2-3 minutes a side, or in the microwave in 30-second increments until heated through.
How to Freeze
Freeze BBQ pork chops in an airtight container or Ziplock bag for up to 3 months. Let thaw overnight in the refrigerator before reheating.
Serving Suggestions
Kick off grilling season with BBQ pork chops, and serve with all the classic barbecue sides,
These taste delicious with coleslaw, baked beans, mashed potatoes, grilled corn on the cob, mac and cheese, macaroni salad, cornbread, confetti corn salad, or potato salad.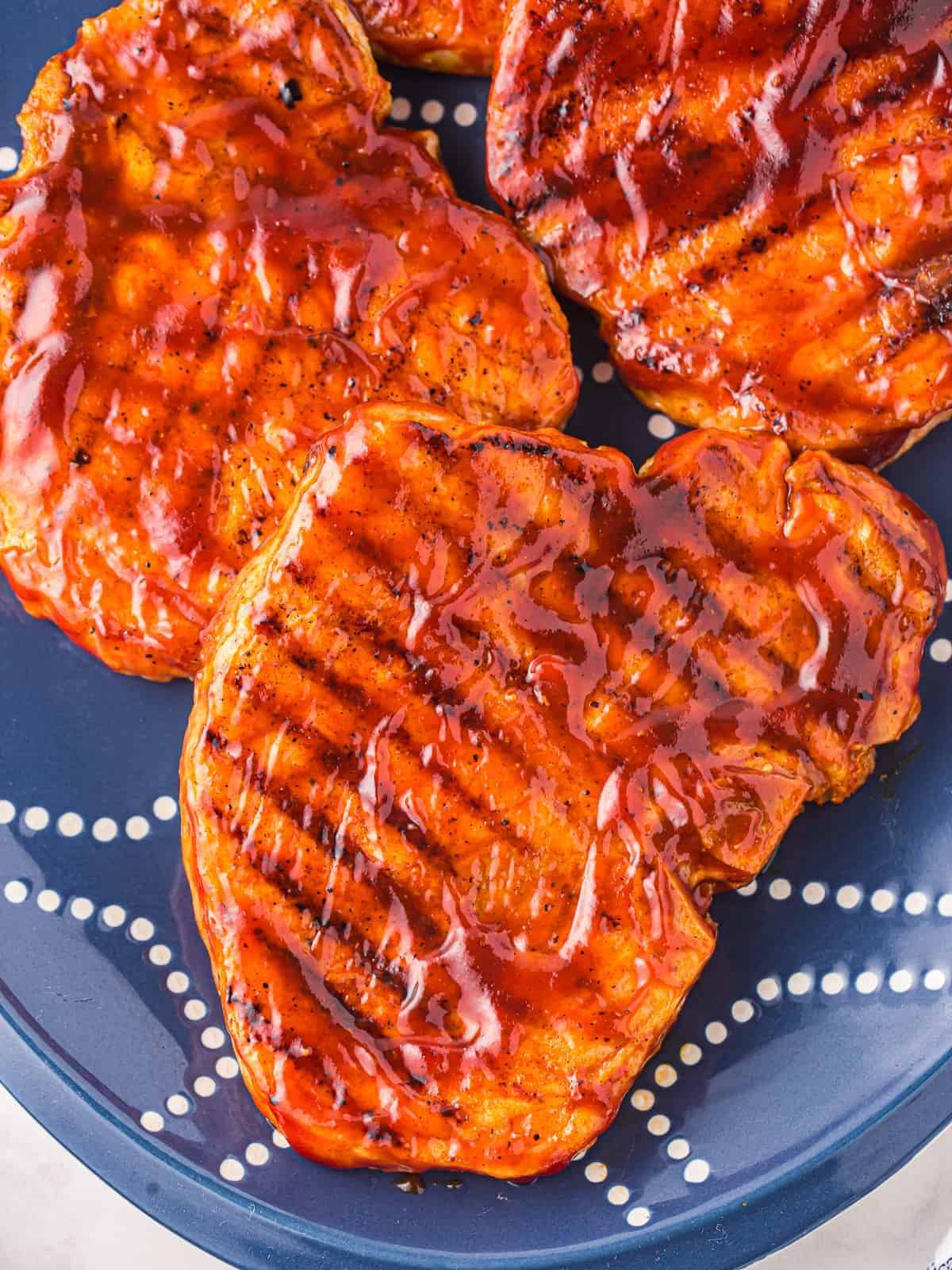 More Pork Chop Recipes We Love