Shrimp Dip is the best party appetizer ever! This baked dip is a hot, cheesy twist on classic shrimp cocktail, with plenty of creamy ingredients, cheese, cocktail sauce, and of course, shrimp! It's such an easy dip recipe for any party.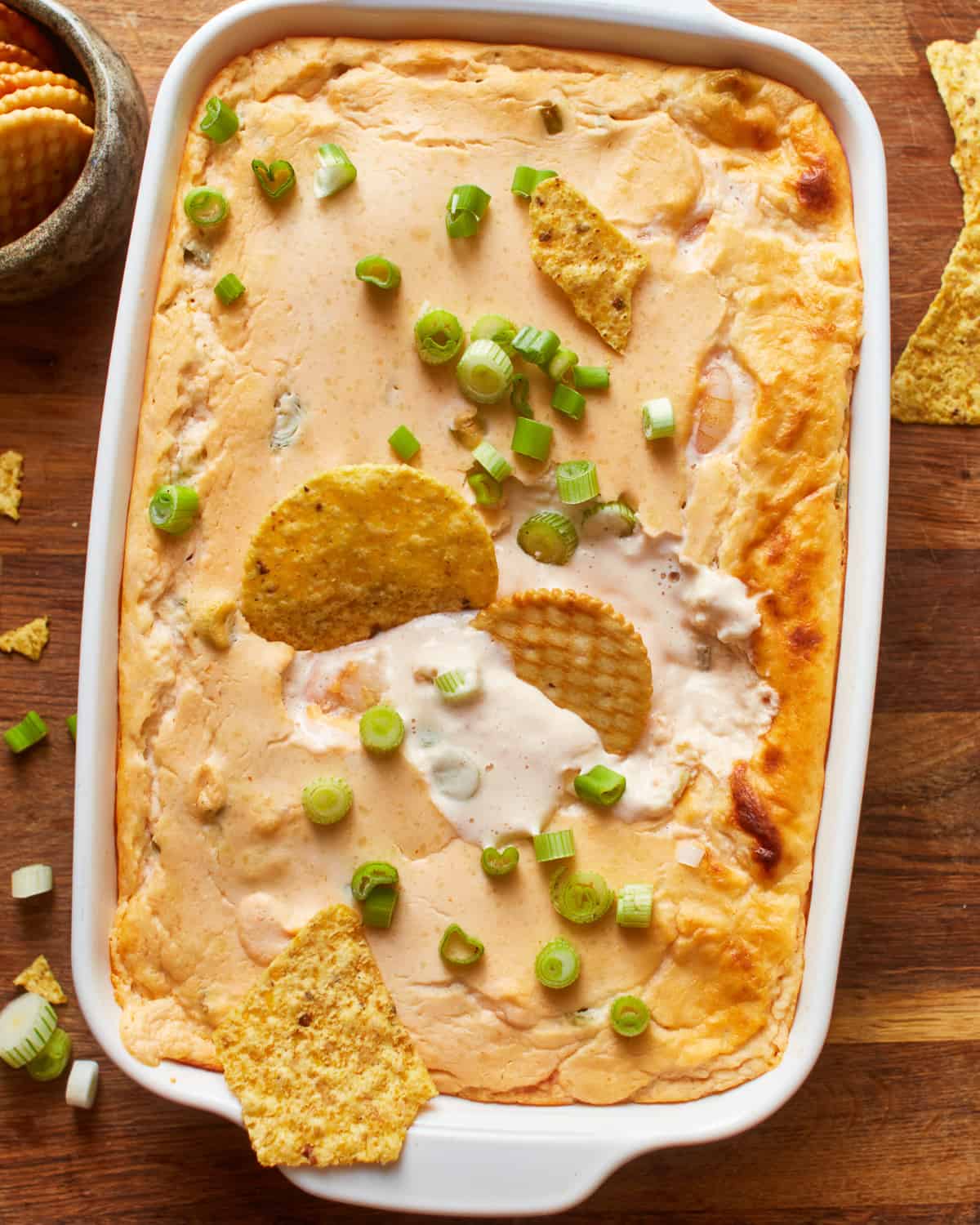 What's in This Shrimp Dip Recipe?
This baked dip is made with shrimp, cocktail sauce, cream cheese, sour cream, mozzarella, mayo, and green onion!
Low-Fat Cream Cheese: Makes this dip thick and creamy.
Low-Fat Sour Cream: Adds a delicious tangy flavor.
Light Mayonnaise: Makes this dip rich.
Mozzarella Cheese: Adds a creamy, cheesy element.
Cocktail Sauce: Adds an acidic, tomatoey note with a hint of spice!
Green Onion: Adds a pop of color and freshness.
Cooked Shrimp: The easiest way to cook these shrimp is to sauté them for a few minutes in a pan or cook them in an air fryer.
Note: The shrimp should be fully cooked before adding it into the mix. You can buy pre-cooked/frozen shrimp for this recipe to make it simple.
Variations on Cream Cheese Shrimp Dip
For an even richer, more indulgent dip, use full-fat cream cheese, sour cream, and mayonnaise. You can also swap out the shrimp meat for cooked crab meat or imitation crab meat.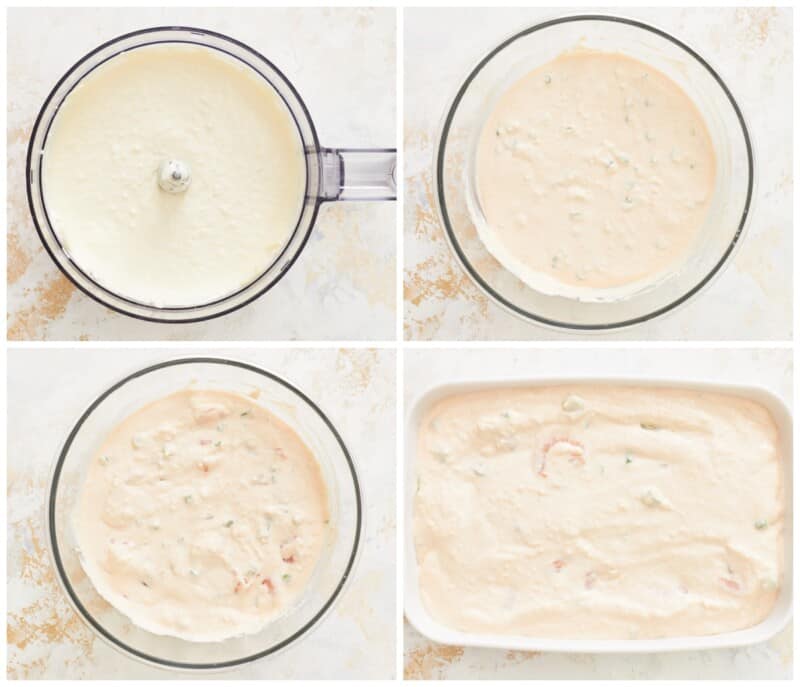 What is shrimp dip made of?
This dip is made from a base of cream cheese, sour cream, and mayo mixed with cocktail sauce, cheese, and cooked shrimp to create a hot, creamy version of shrimp cocktail.
How long does shrimp dip last in the fridge?
This dip will keep well for up to 2 days in the refrigerator.
How many calories are in shrimp dip?
A single serving of this dip contains 354 calories.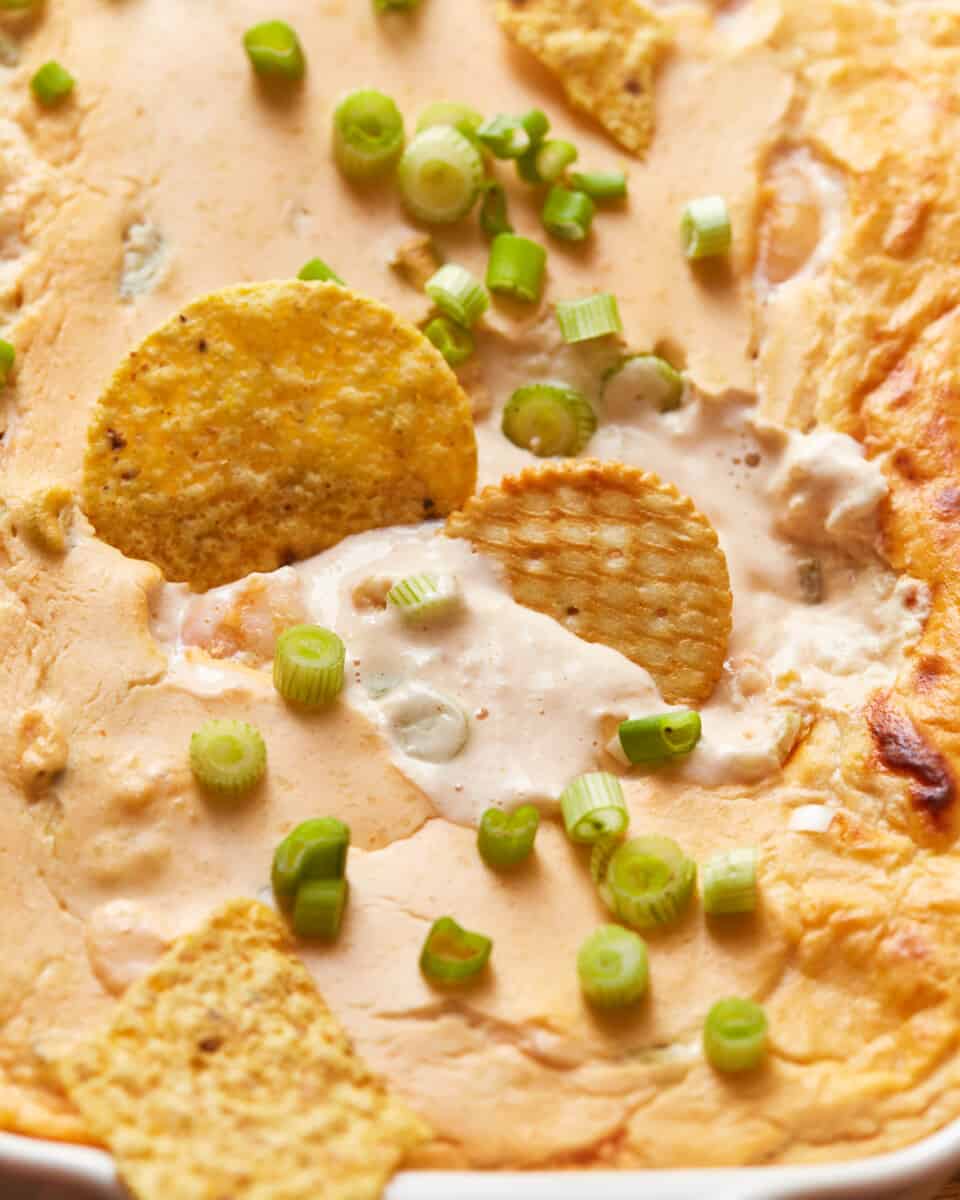 How to Store
Store leftover dip covered tightly with plastic wrap in the refrigerator for up to 2 days. I do not recommend freezing this dip.
Serving Suggestions
Serve this tasty dip with pita chips, bagel chips, wonton chips, or tortilla chips. Basically, any of your favorite chips will do. You could also serve with hearty crackers, toasted skillet bread, or even some veggie sticks.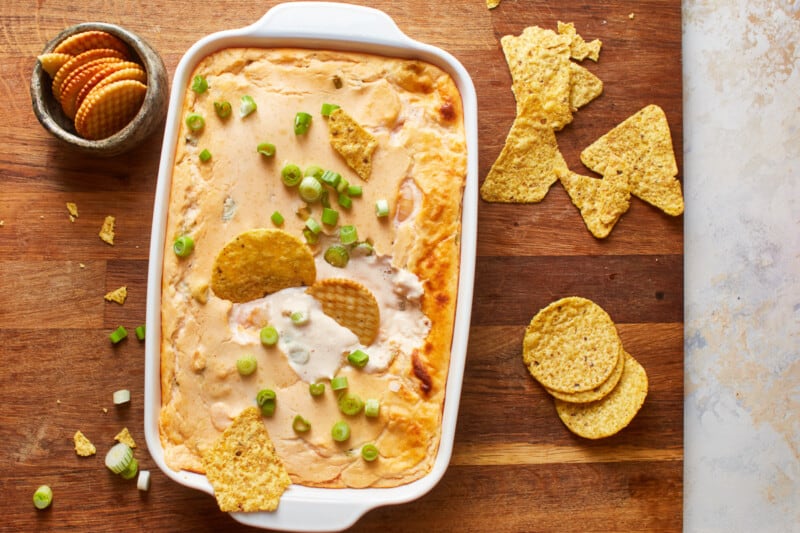 More Hot Dip Recipes We Love