HOT SHRIMP COCKTAIL DIP is the best party appetizer ever! A hot cheesy version of an old favorite; with cocktail sauce, shrimp, cream cheese, sour cream, mozzarella, and green onion! AMAZING, and such an easy warm dip recipe!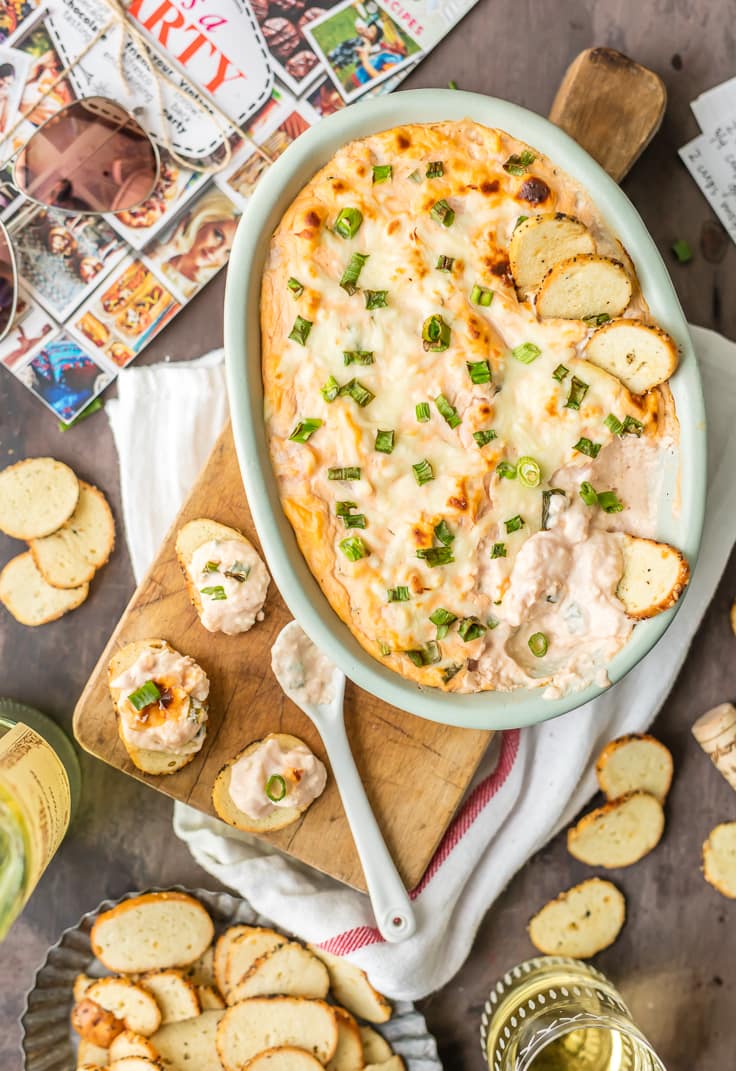 Growing up, I remember shrimp cocktail being at so many family get-togethers. And let's be honest, it grossed me out bad. I've never been a big fan of picking up the cold shrimp and dipping it into cocktail sauce. Even just writing that kind of grosses me out. But…as an adult I have really come to love the flavors. It's a classy appetizer that always always makes me think of my grandparent's house. A simpler time filled with family, laughter, and good food!
To deal with my whole cold shrimp aversion, I've put my own spin on this throwback recipe, and of course, added cheese!
Hot Shrimp Cocktail Dip is the old and new world colliding into one creamy, melty, HOT, delicious dip.
All the flavors that I've grown to love from traditional Shrimp Cocktail Dip, mixed with everything I love about how I cook my appetizers!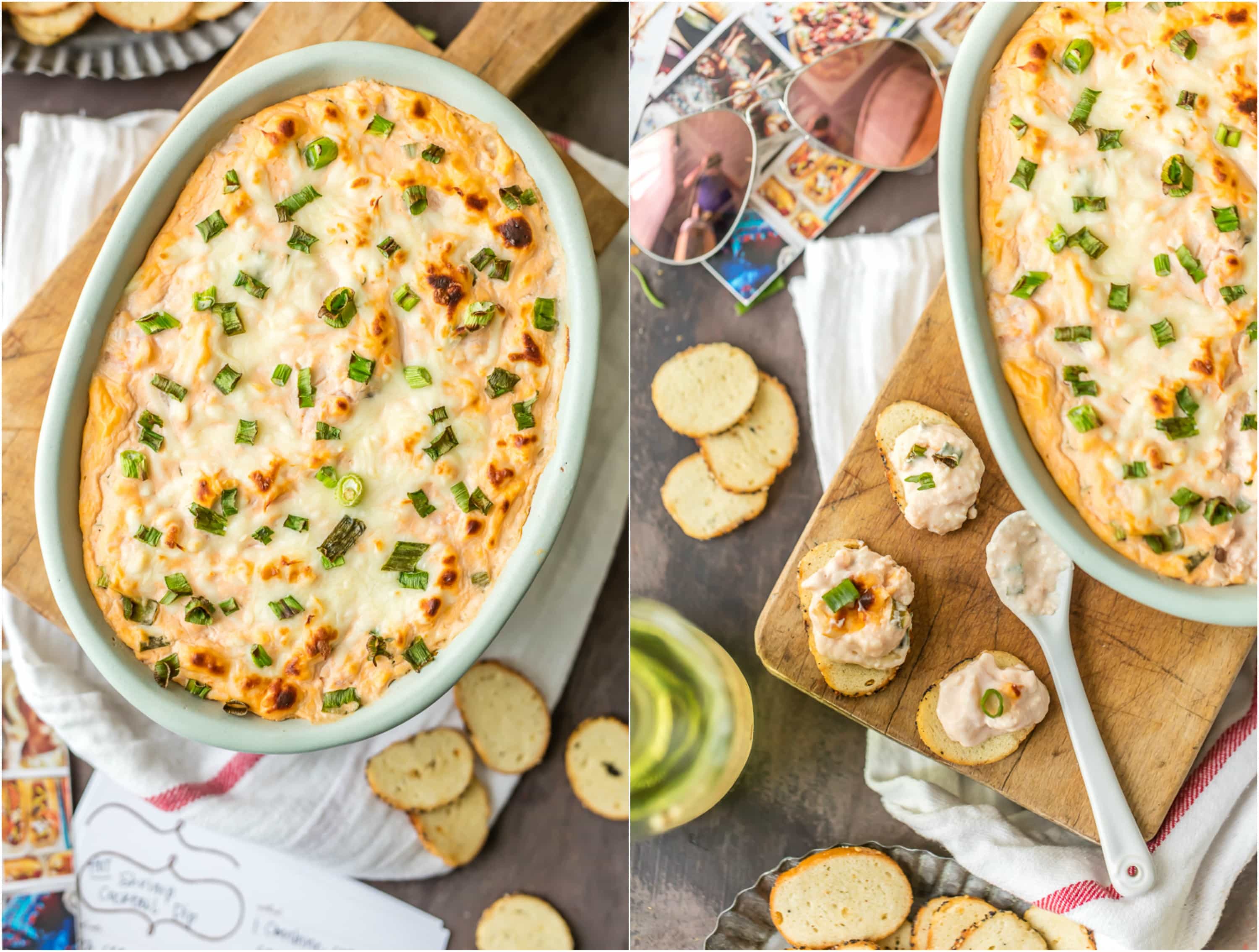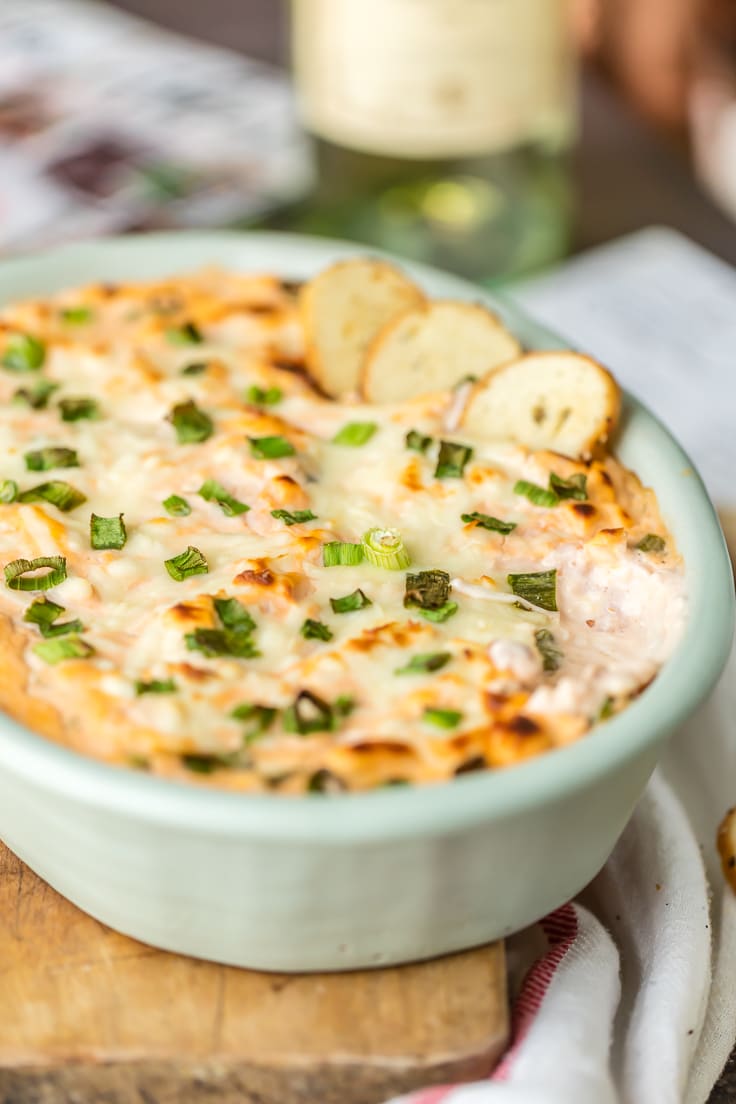 I was honored to be asked by Better Homes and Gardens to participate in their #TBT Party by reinventing a classic appetizer from the past. I hope I did their party justice! They recently hit newsstands with their new edition, Get Together!, and it is TO DIE FOR!
It's filled with all the recipes you will EVER need to host the perfect party. Drink, apps, mains, and tons of entertaining hacks to make you look like the entertaining God or Goddess that you are! Search social media with the hashtag #BHGParty to see tons of other submissions from blogs across the country. I can't wait to see what everyone reimagines!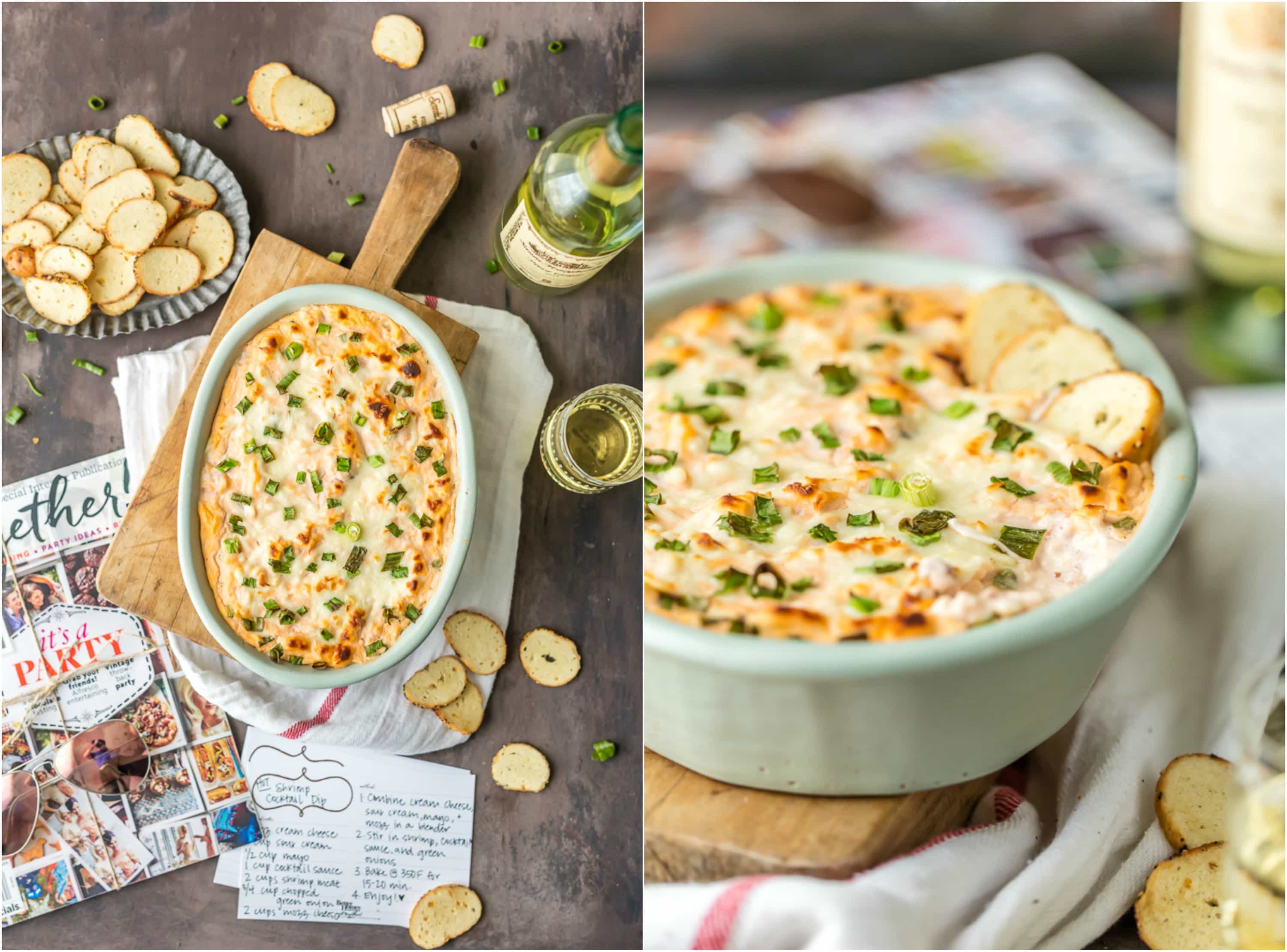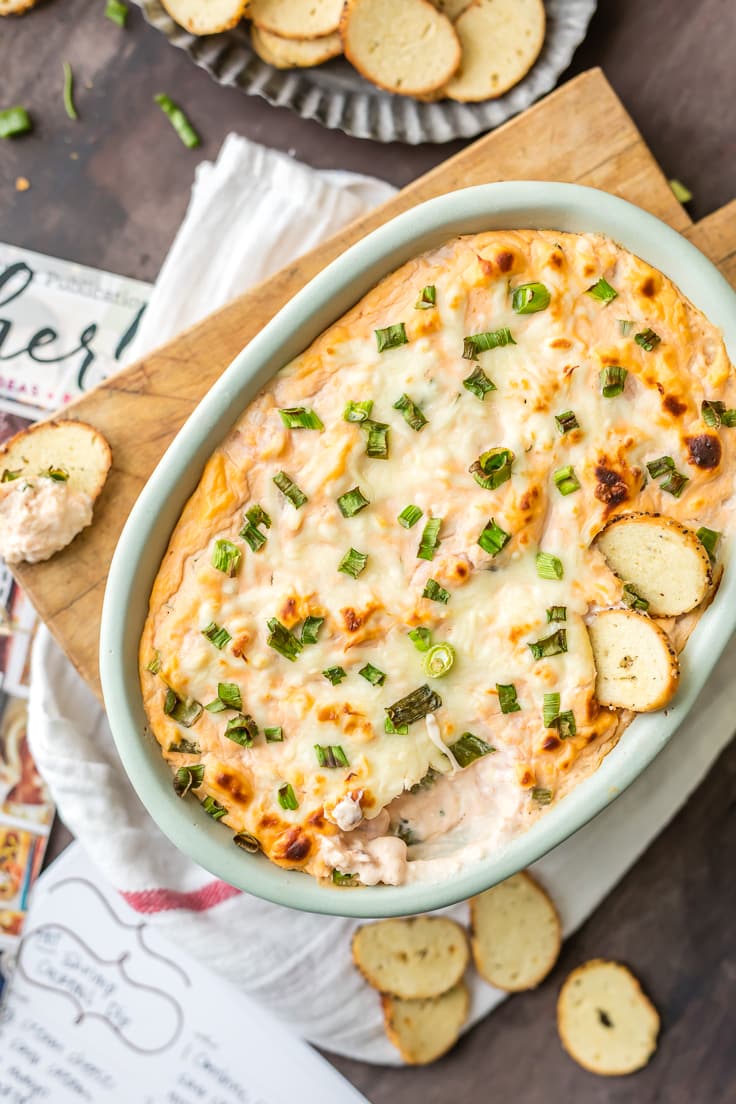 Thanks for indulging me on this trip down memory lane. Happy #BHGParty everyone!
I hope you love this twist on a family favorite, Hot Shrimp Cocktail Dip, as much as we do. Enjoy!