It doesn't get better than HOT JALAPENO POPPER DIP! A little bit spicy, a little bit creamy, and a whole lotta flavor. We love this dip for tailgating!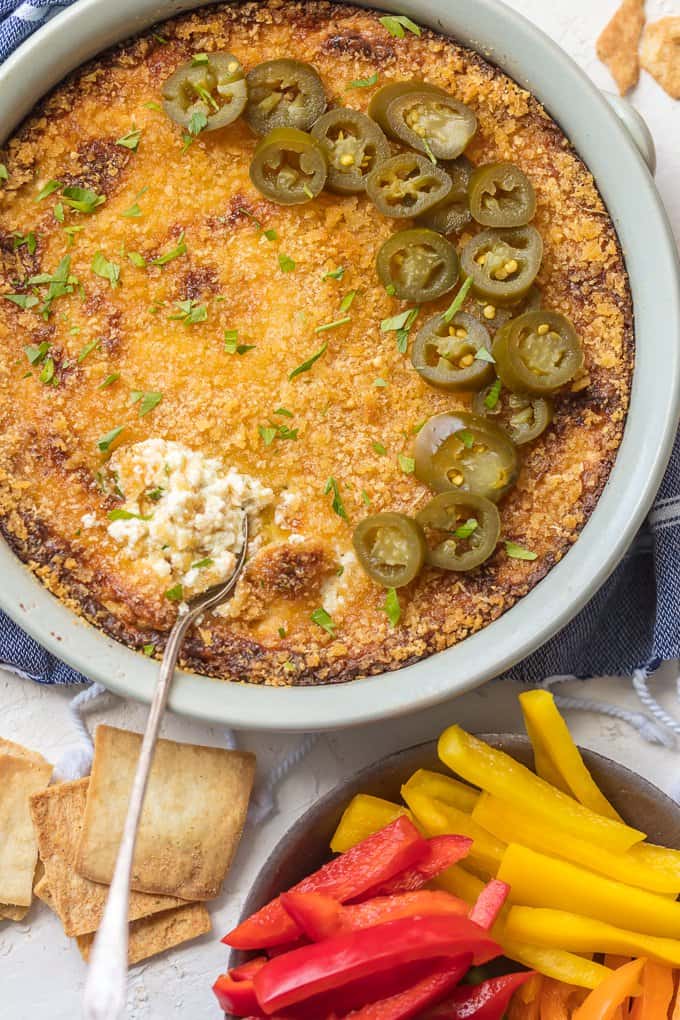 Football season is upon us and my Chiefs just can't decide if they're going to make this year super exciting, or a huge disappointment. I'm guessing (because I'm a Chiefs fan and I know how these things go) that things will end in the latter, but there's still hope…so I keep watching games and eating dips. I LOVVVVE hot dips; Chicken Enchilada Dip, Hot Caprese Dip, Mexican Street Corn Dip, Fried Chili Cheese Dip, Garlic Herb Tomato Goat Cheese Dip…I could go on for days.
Even with all the hot dips I already know and love, I always have room for more love, and more dip. This Hot Jalapeno Popper Dip created by my Mom (over at Simply Sated!) is INSANELY good and my recent Sunday obsession. You want some, I just know it.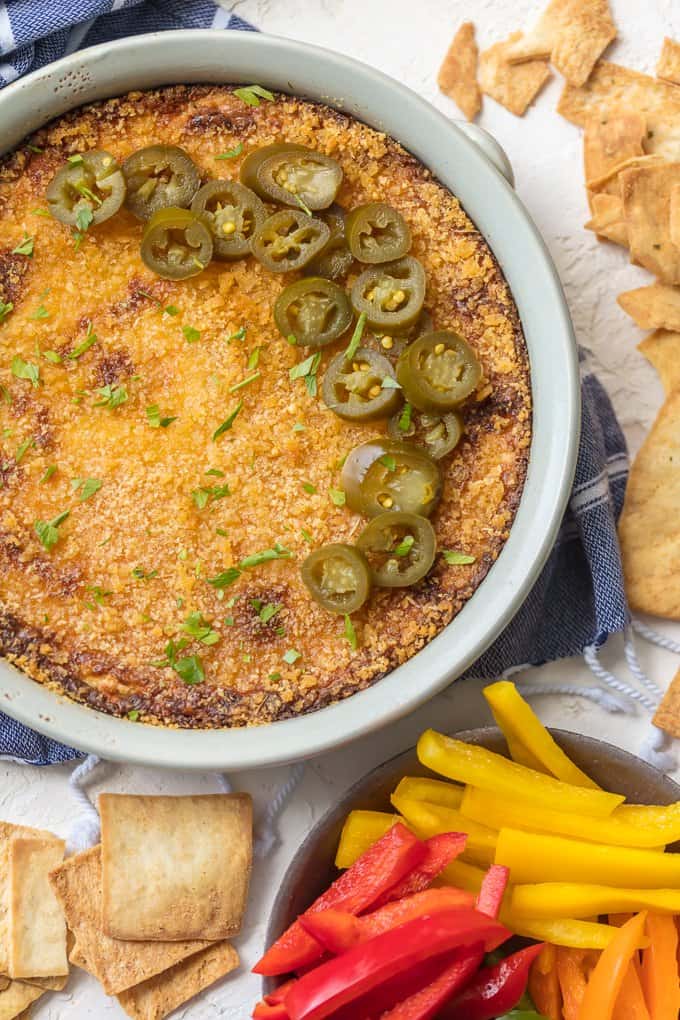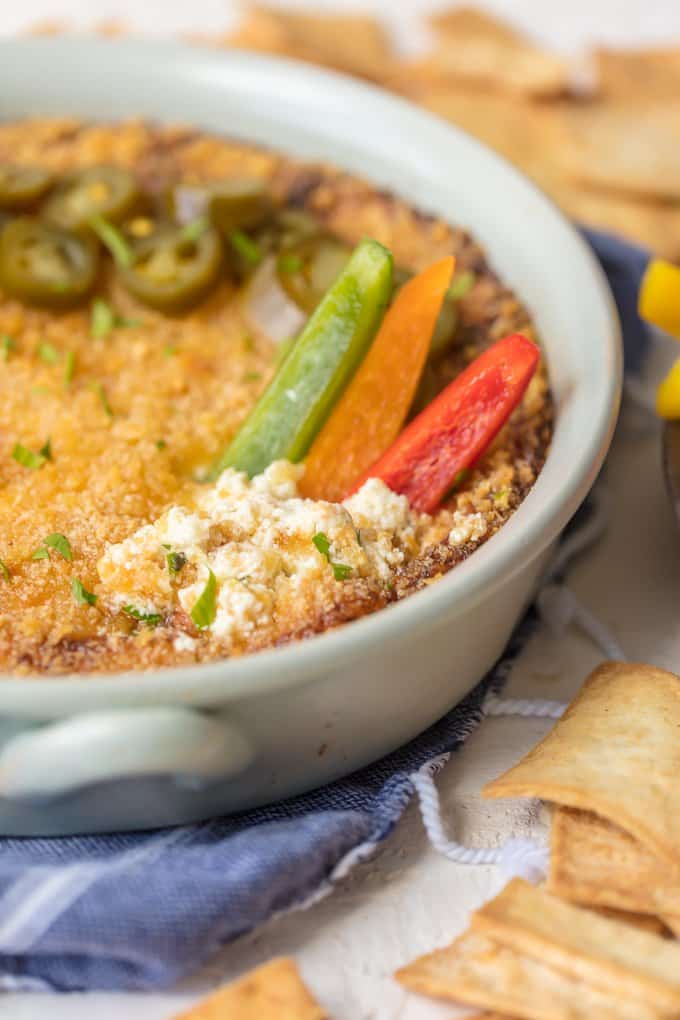 This Hot Jalapeno Popper Dip is perfect for Game Day or to get the holidays started. I hope Mom makes it over and over again for us. It's got just the right amount of heat; spicy but not setting off fire alarms. LOVE IT!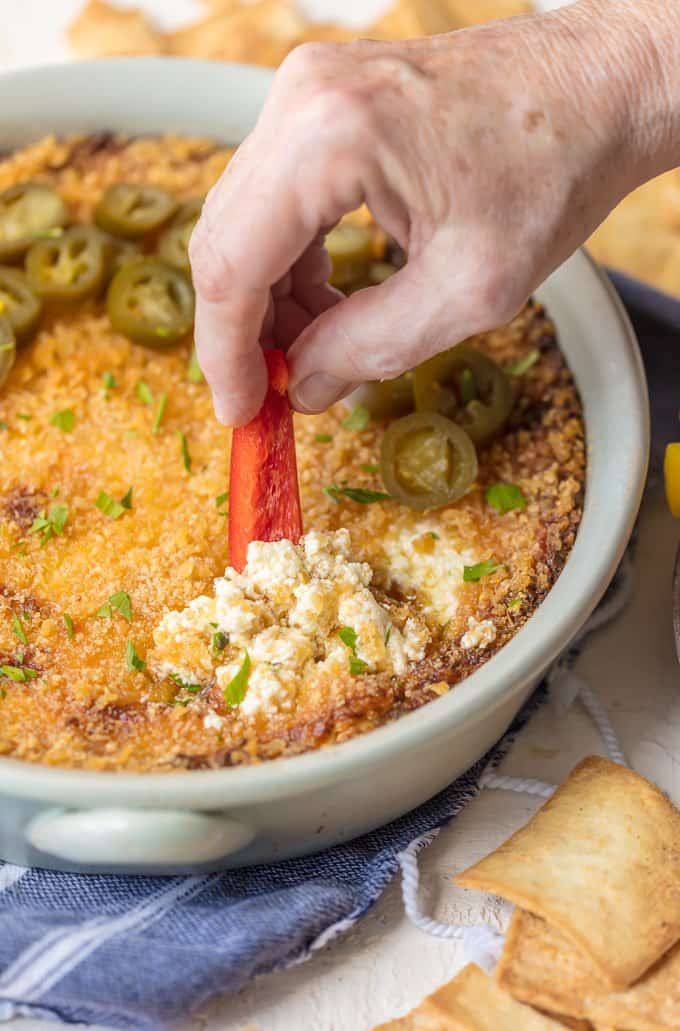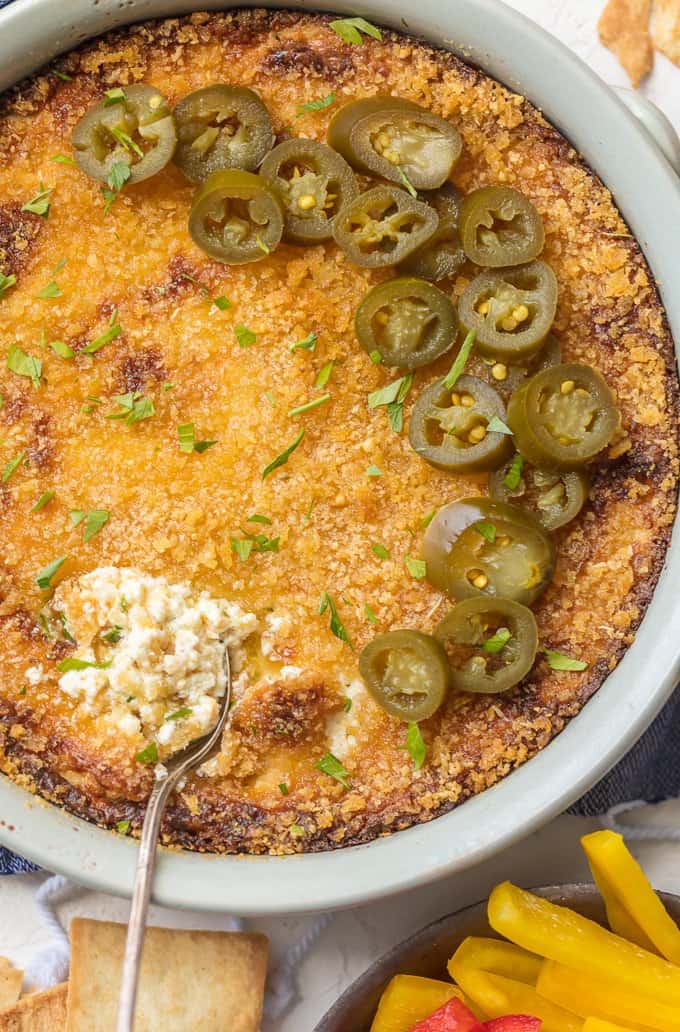 Mom helps me SO MUCH with this blog in so many ways, so I hope you'll pop over to Simply Sated to check out this recipe and click around to some of her others as well. She's a much better cook than I'll ever be, and her site is amazing. You won't regret it, trust me. This popper dip is just the tip of the iceberg.
You can find the recipe here. Enjoy!