What's better than a bag of delicious Milano slices? Homemade Milano Cookies! Like any baked good, these sweet, minty and chocolate topped slices, are better when made from scratch.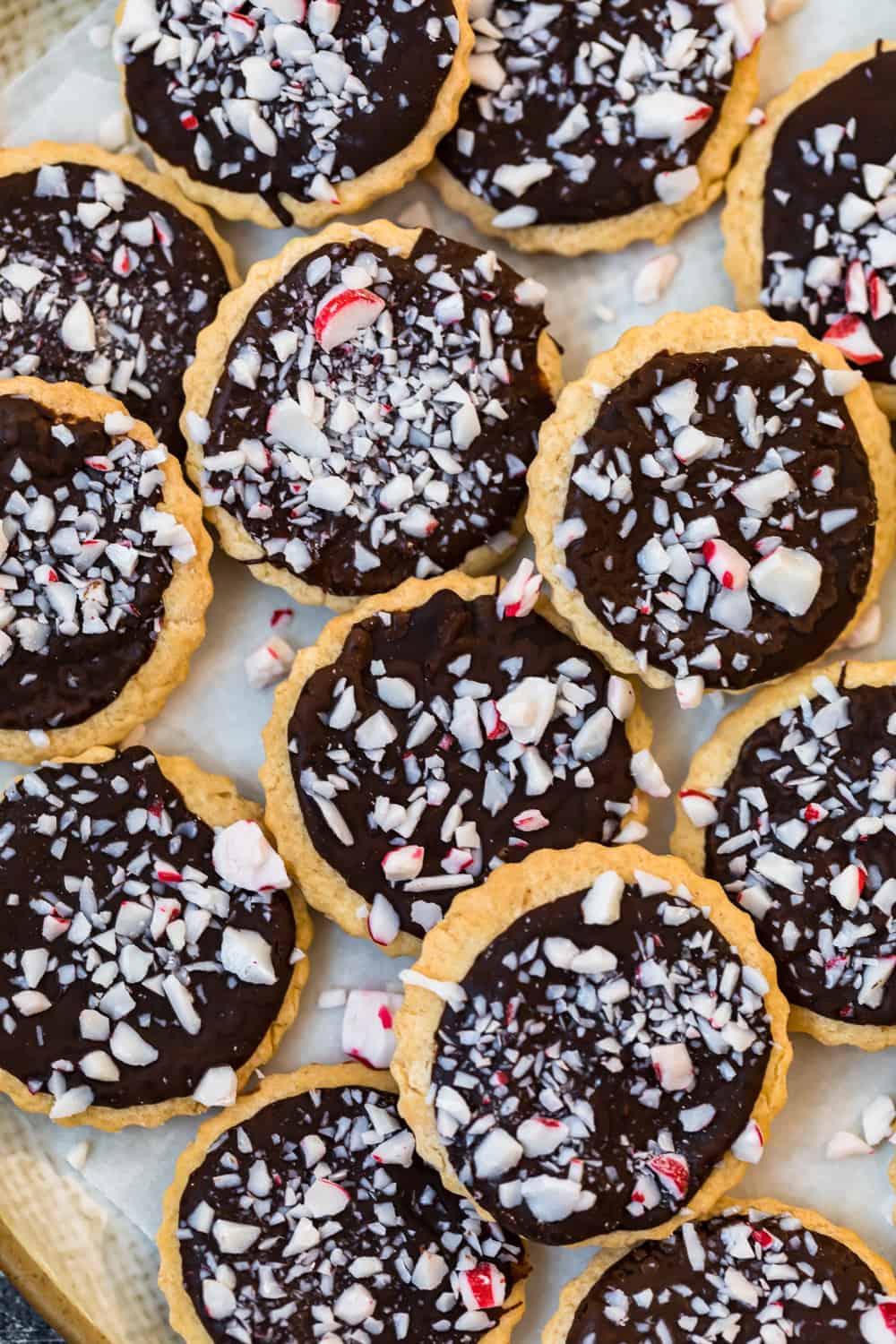 These copycat Milano cookies are simple to make, look great and – most importantly – taste divine! Plus this recipe makes a big batch of around 50 cookies. A good thing too as they will go quick!
How To Make Copycat Milano Cookies
In a small bowl, combine the baking soda and vinegar. Cream the butter and sugar in the bowl of an electric mixer fitted with the paddle attachment, mix until the mixture is fluffy and creamy. Then add the egg and baking soda/vinegar, flour and salt.
Transfer the dough to plastic wrap and shape into a disk; chill for 30 minutes. Then cut dough into rounds and transfer the cut dough to prepared baking sheets.
Bake cookies at 350°F for 11-14 minutes or until golden brown and crisp. Transfer cookies to a cooling rack and completely cool before icing.
Melt the chocolate in the microwave on HIGH until melted and creamy. When the cookies have cooled, spread with melted chocolate and sprinkle with crushed peppermints.
Let the chocolate set before serving and before storing.
Enjoy!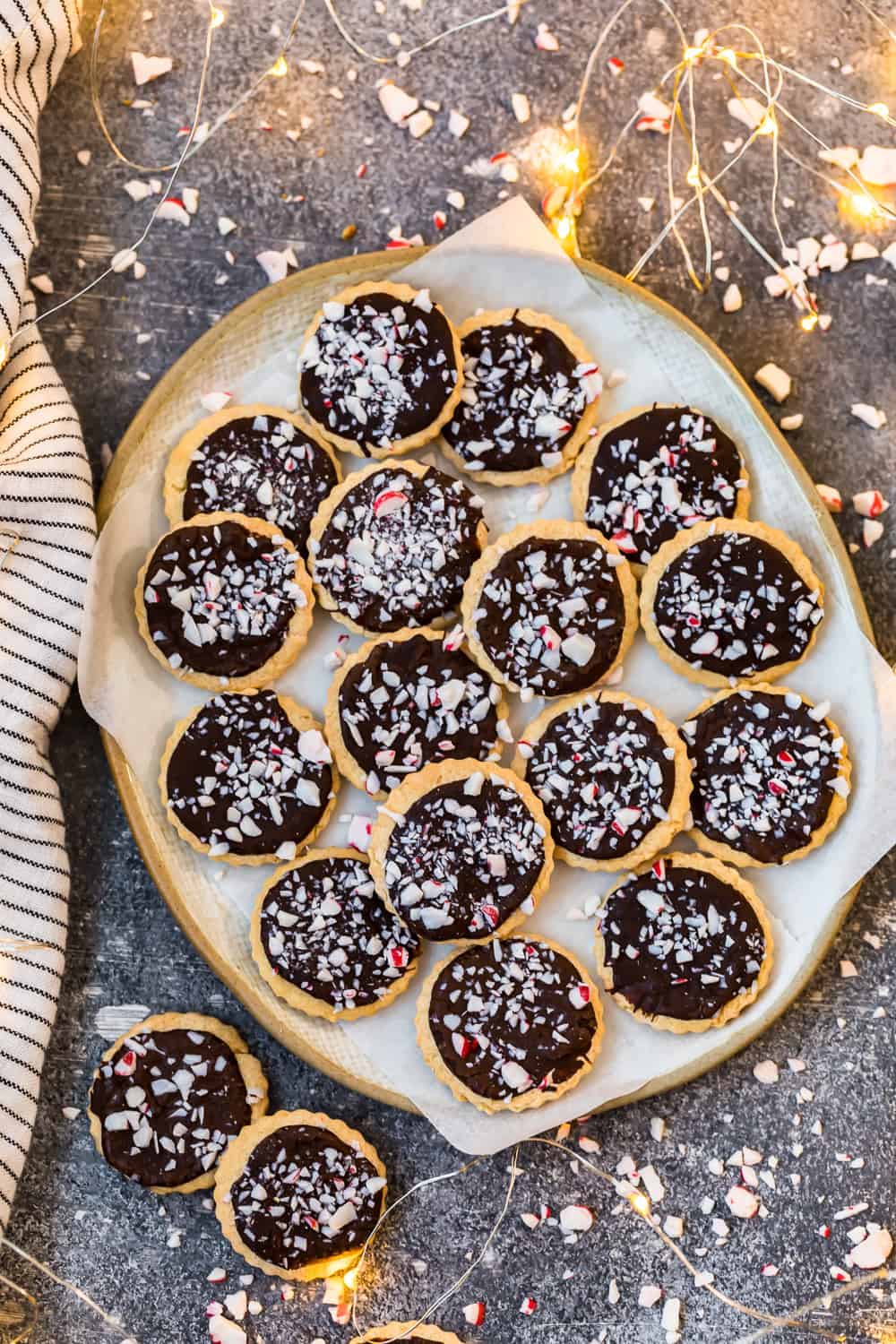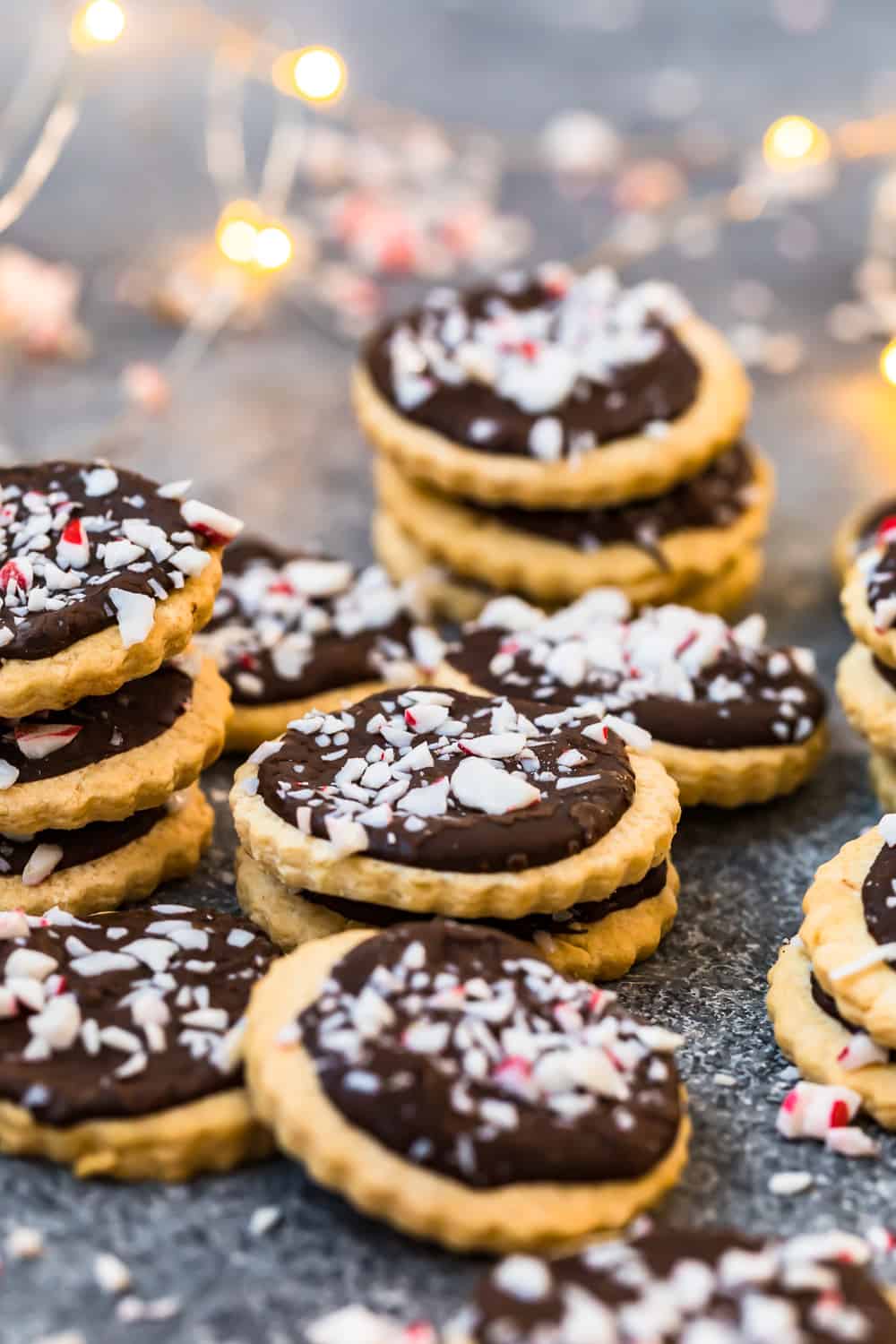 Milano Cookies – Perfect For Christmas!
These milano slice cookies are the perfect Christmas cookies! Firstly, this recipe makes up a big ol batch of cookies, around 50, great for laying out on the Christmas spread. Secondly the crushed peppermint topping adds a crunchy texture and looks so festive.
What To Serve With These Milano Cookies
These cookies go great with a good 'ol glass of cold milk, but you can also pair them up with a variety of drinks. Here's a few suggestions: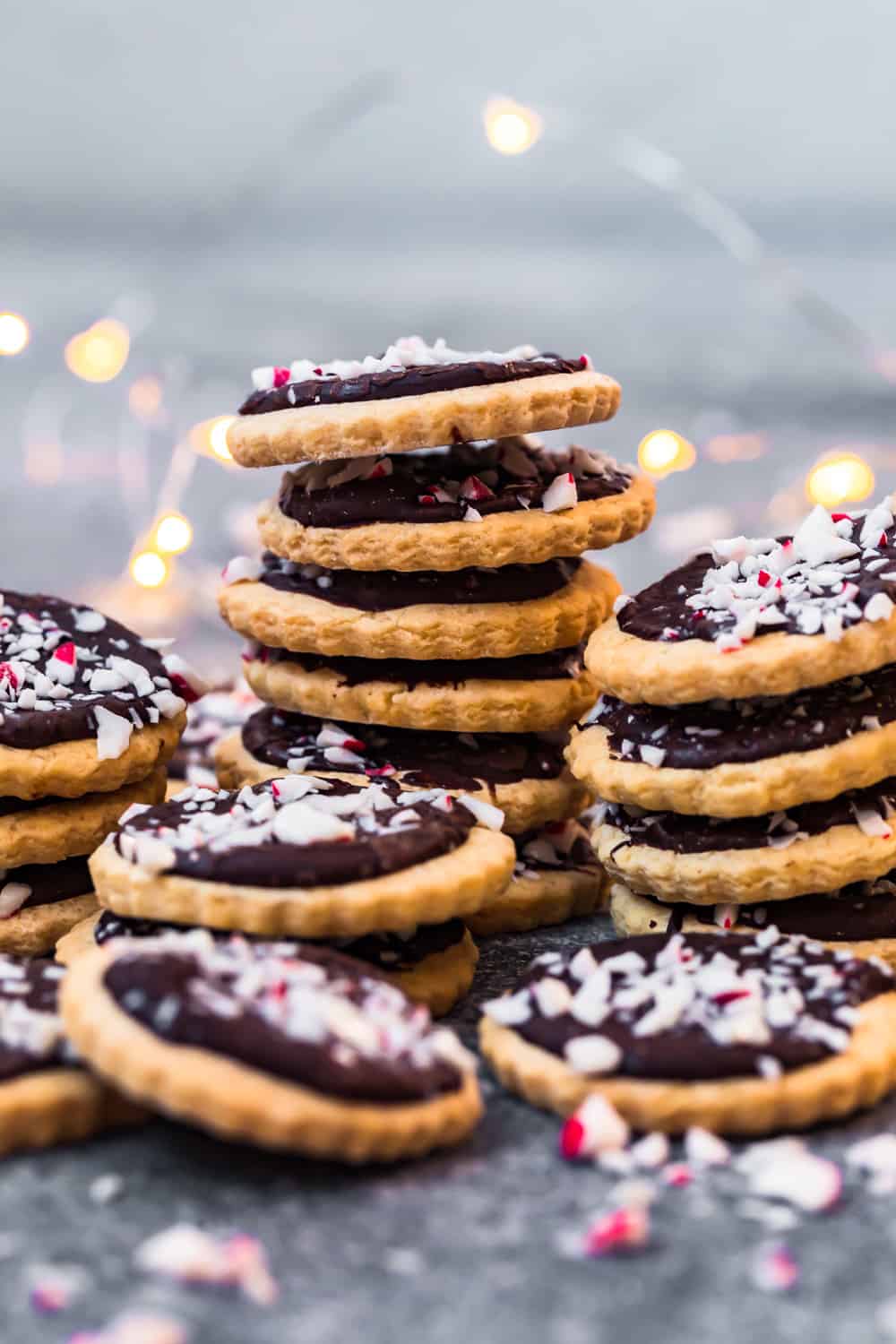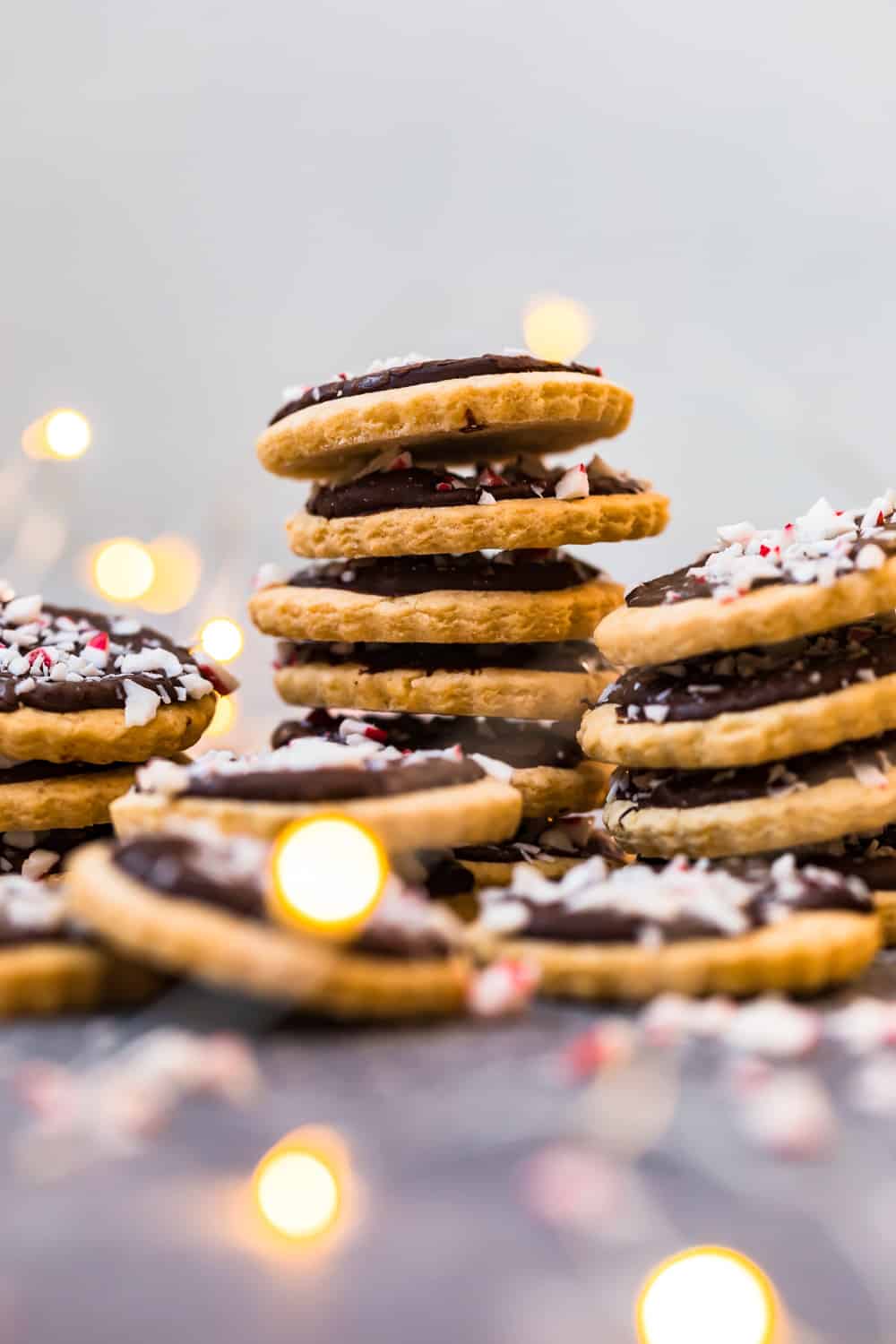 How To Store These Milano Cookies
These cookies will stay fresh when stored in an airtight container at room temperature for about five days. After that, it's best to freeze them.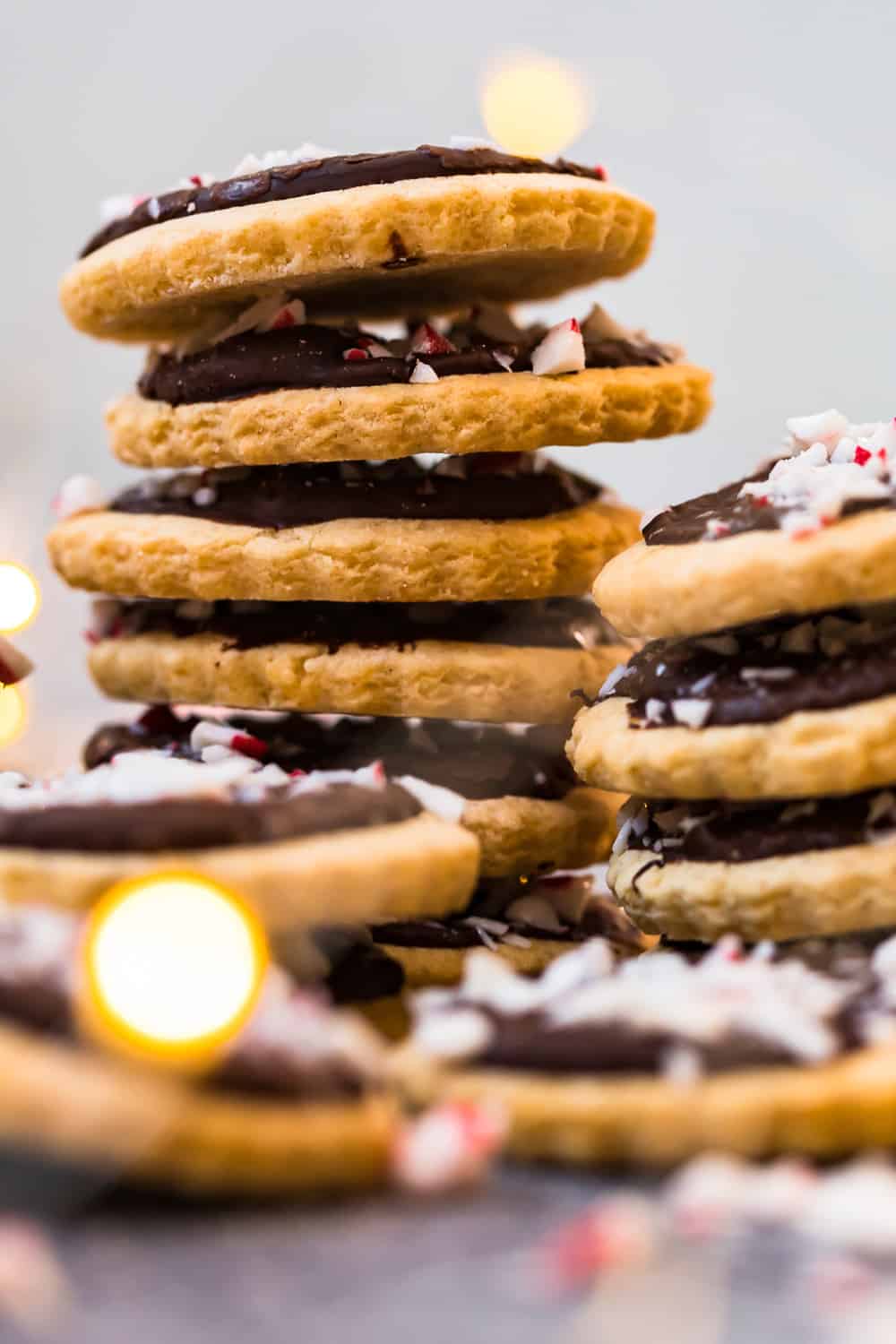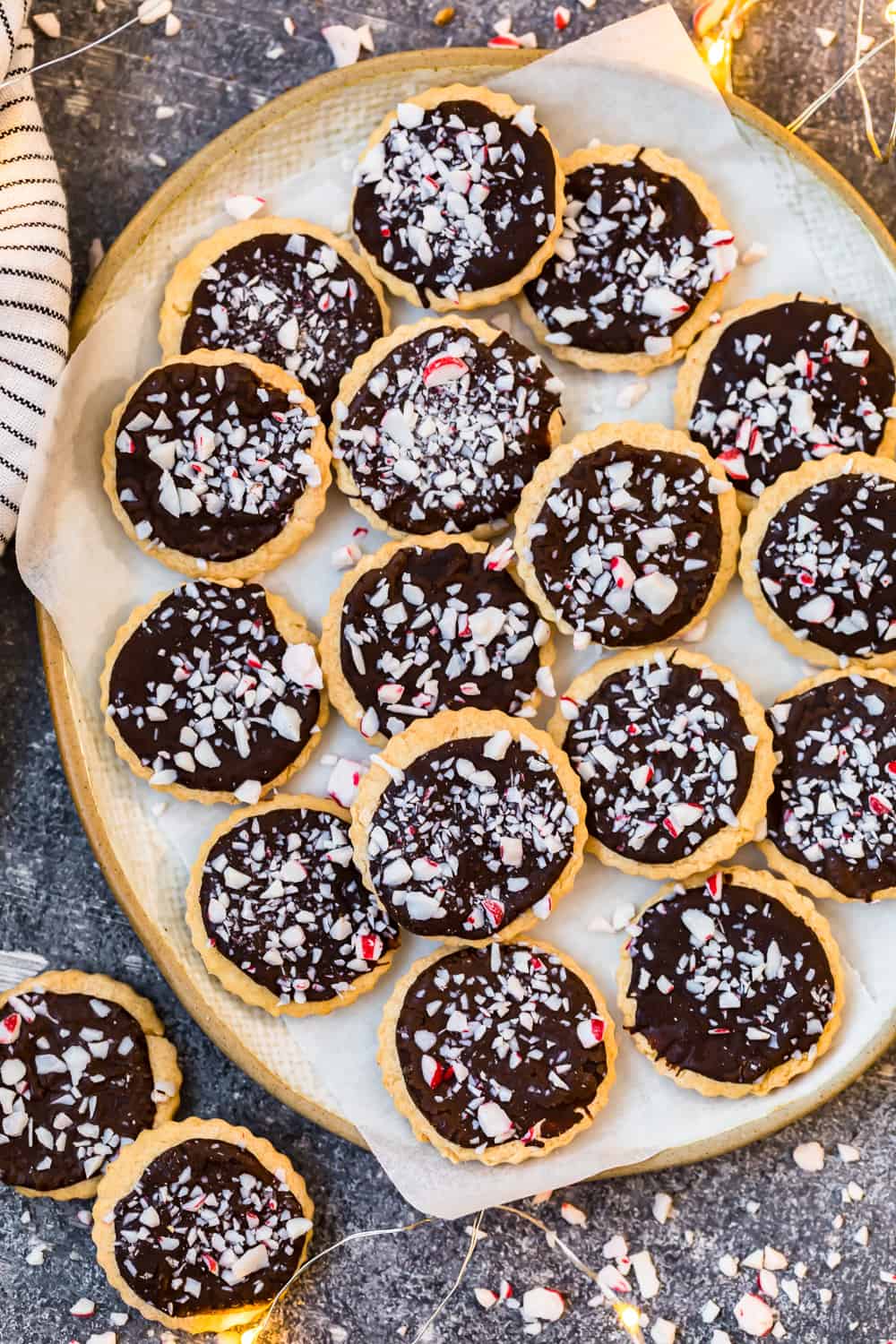 Top Tips For These Milano Cookies
Use a preheated oven.
Make sure the chocolate on the cookies is set before serving or storing.
The dough spread slightly when baking, so leave 1 inch between cookies.
To crush the peppermint canes, place the canes in a zip lock bag and crush with a rolling pin.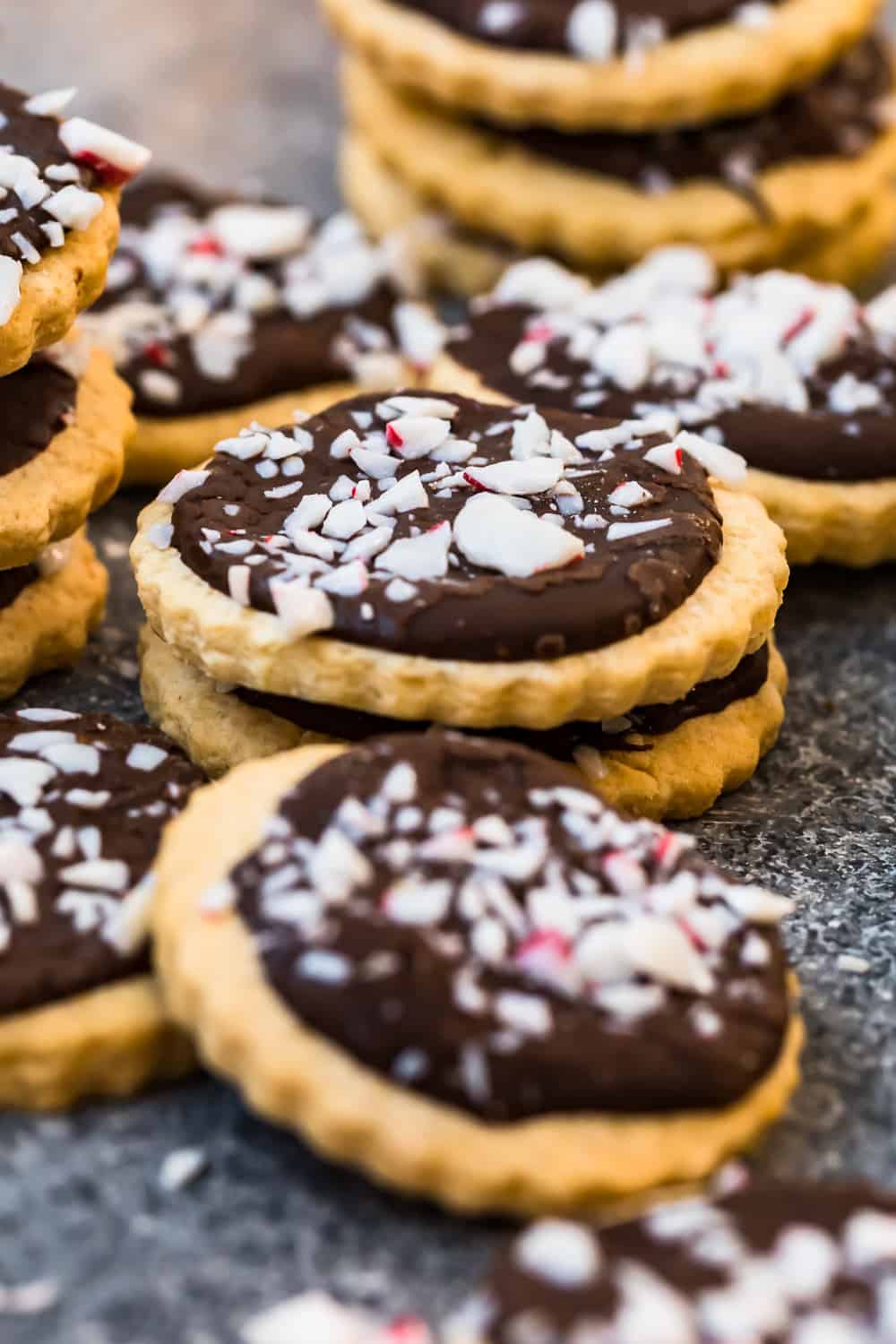 Check Out These Other Delicious Cookie Recipes