You have never had cookies like these before! These stuffed red velvet cookies are so delicious and perfect for the holiday season. Stuffed with a cream cheese filling, I can assure you, one is not enough!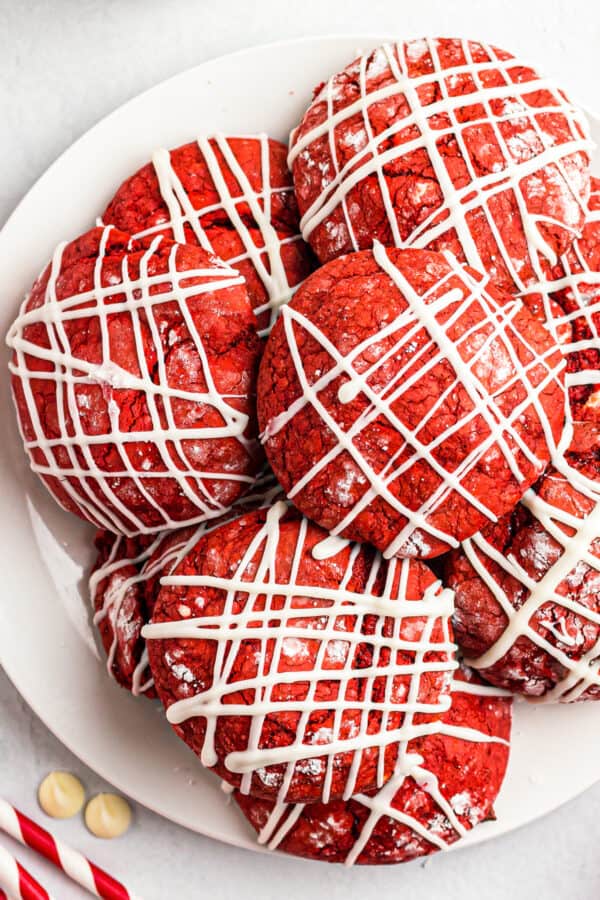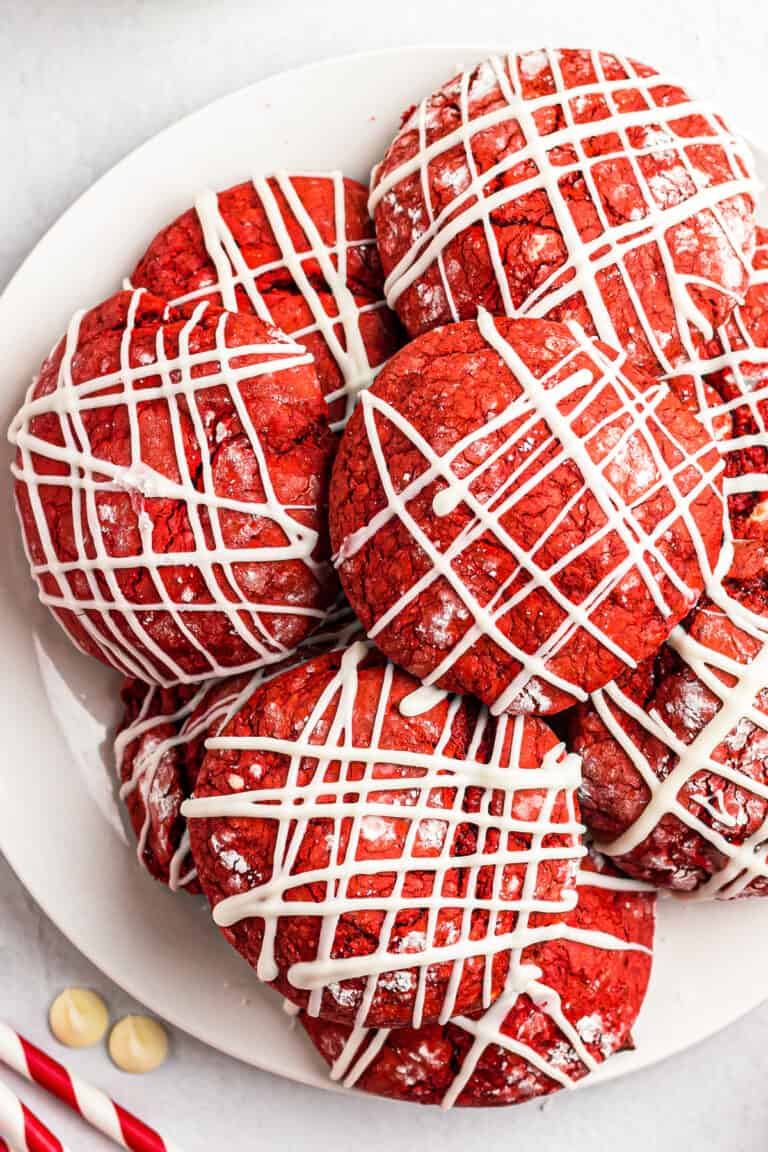 Best Red Velvet Cookie Recipe
As it gets closer to the holidays, my mind turns to all things cookies! These super festive stuffed red velvet cookies are as delicious as they are pretty!
Perfectly soft and moist red velvet cookies are filled with a sweet cream cheese and then finished with a drizzle of white chocolate. They are the perfect show stopper to share with friends and family!
Why you'll love Red Velvet Cookies:
Easy: These cookies are made with a box mix so it's super simple and quick to make a huge batch!
Perfect for a crowd: This recipe makes around 12 cookies. It's easy to make a double batch to and they are perfect to take to a cookie exchange.
Delicious! These cookies are a dream, I just know you will love them! Rich red velvet cookies with a creamy center, you have to make these!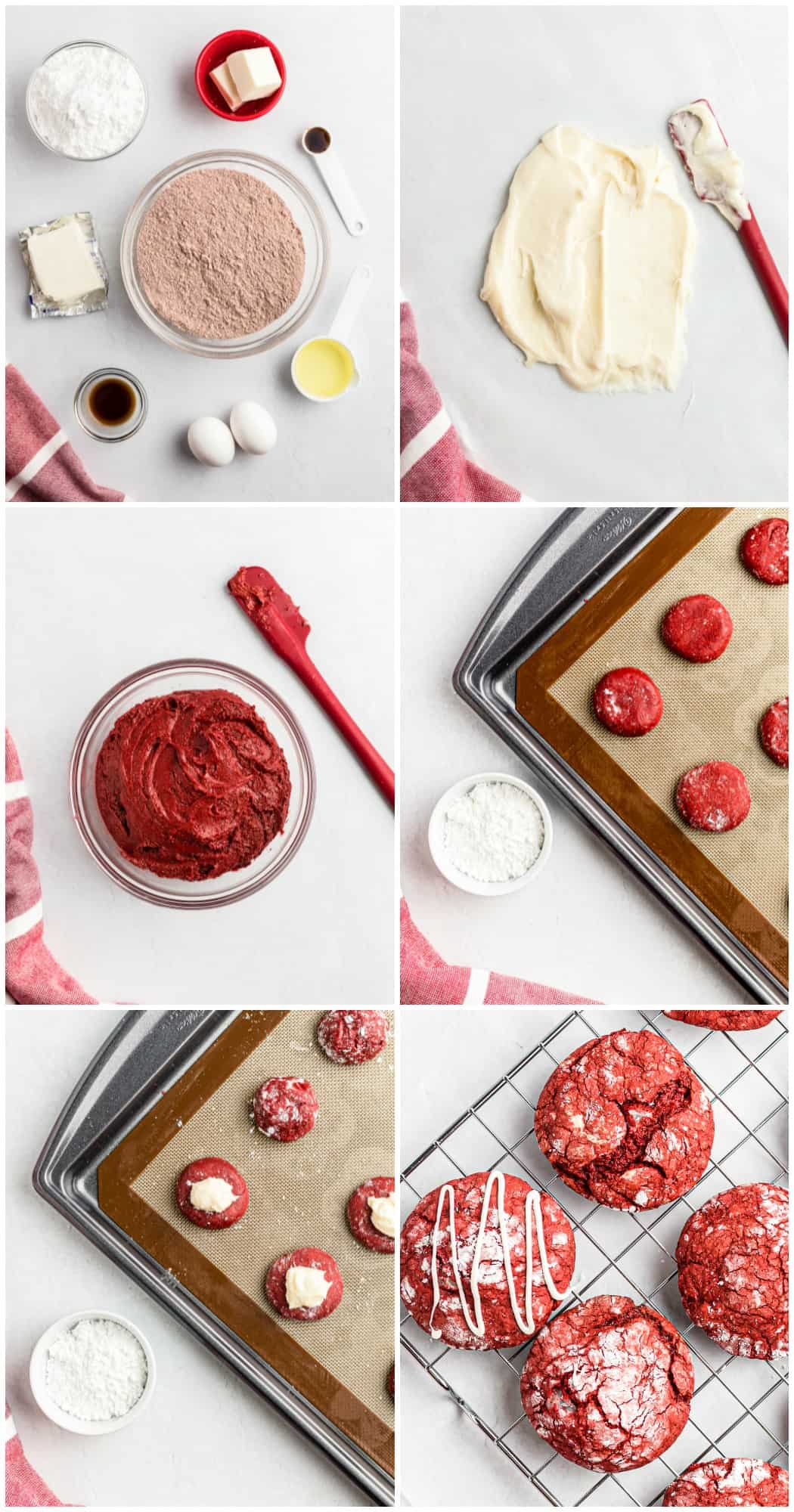 How to make stuffed red velvet cookies
Be sure to see the recipe card below for full ingredients & instructions!
Combine the ingredients for the filling. Place on wax paper and freeze while you make the cookies.
Combine the cake mix with the eggs, oil and vanilla.
Scoop a tablespoon of the cookie dough on to a baking sheet and flatten.
Place the cream cheese in the centre and enclose the dough to make a ball shape.
Repeat and bake!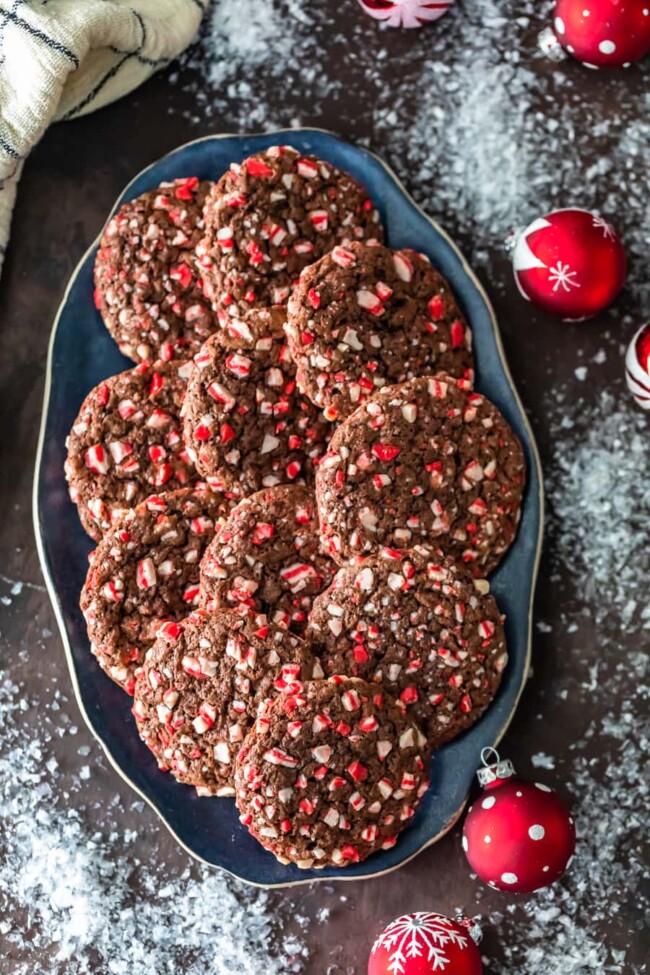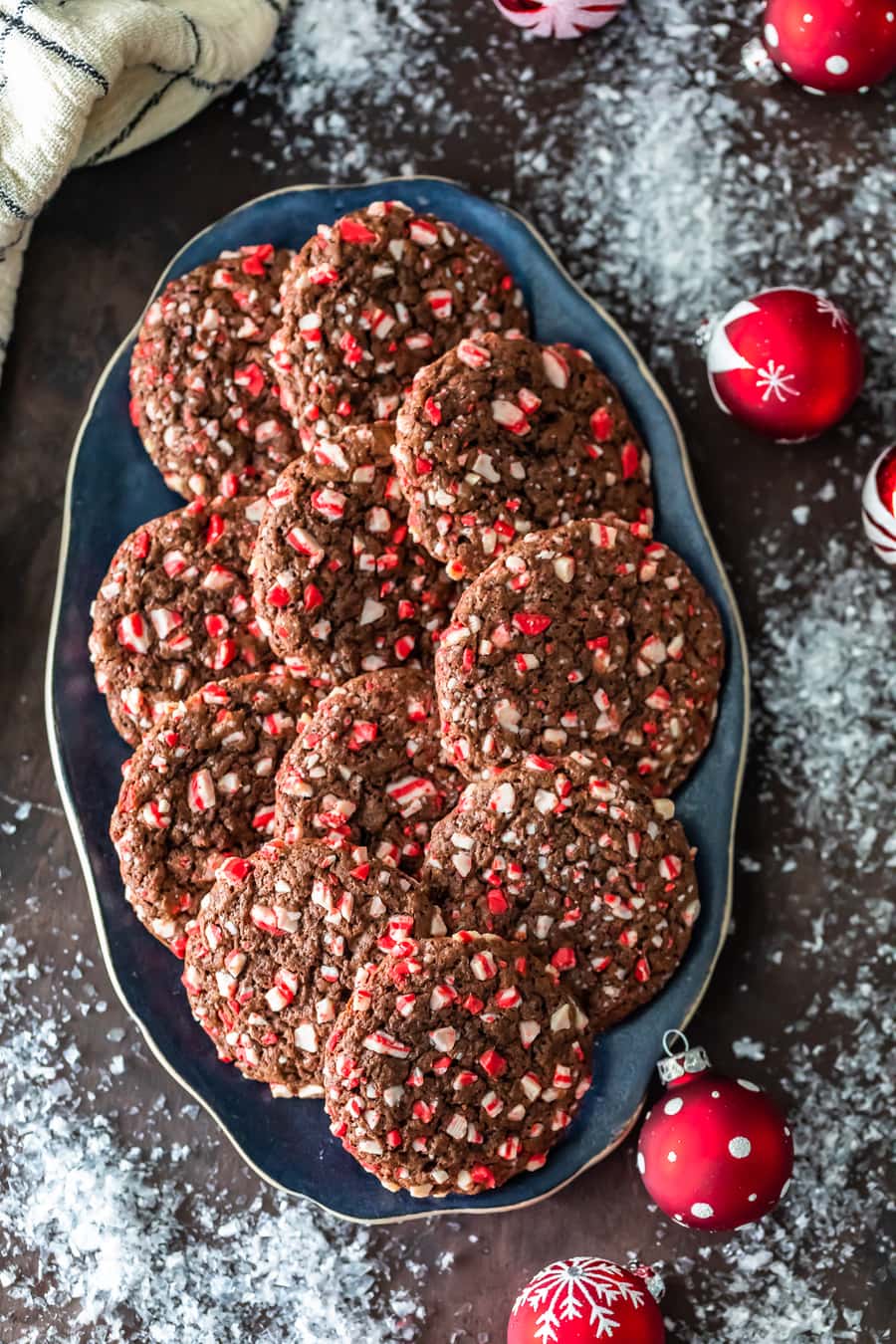 All the Holiday Cookies
25+ Favorite Christmas Cookies
Baking and Christmas go hand in hand. See our guide for our fave recipes + tips and tricks for perfect cookies.
See Guide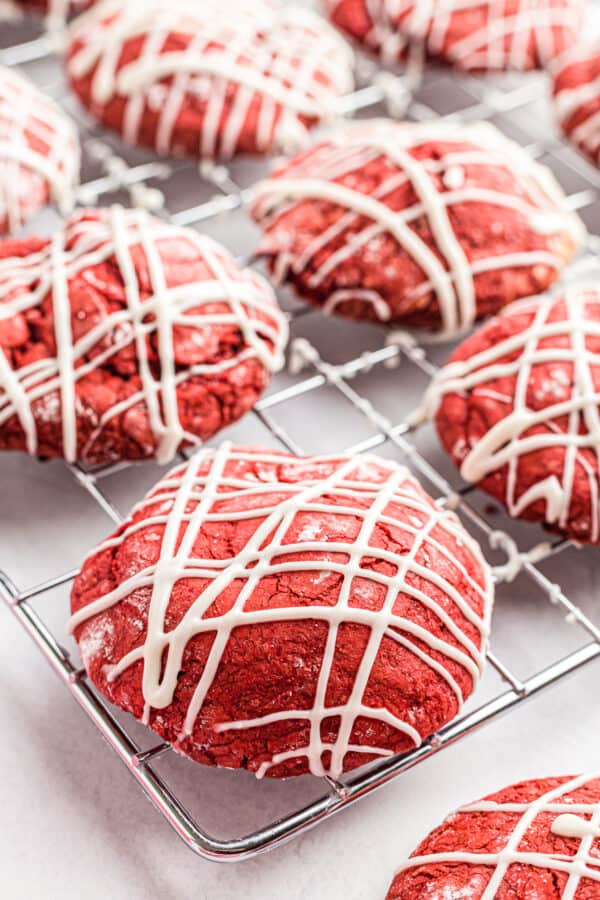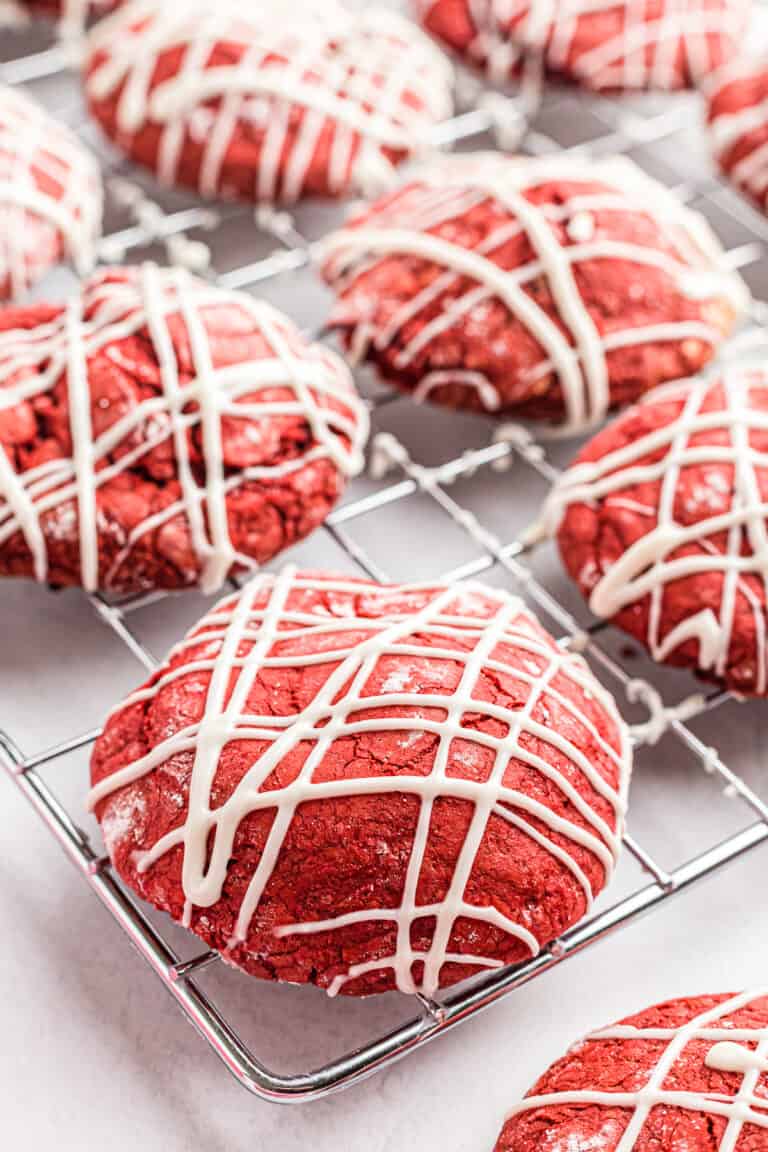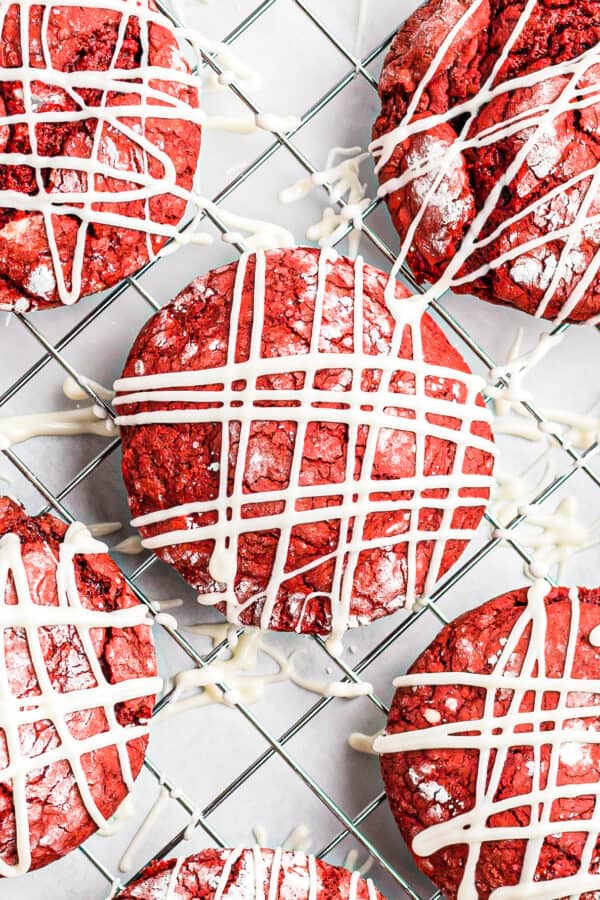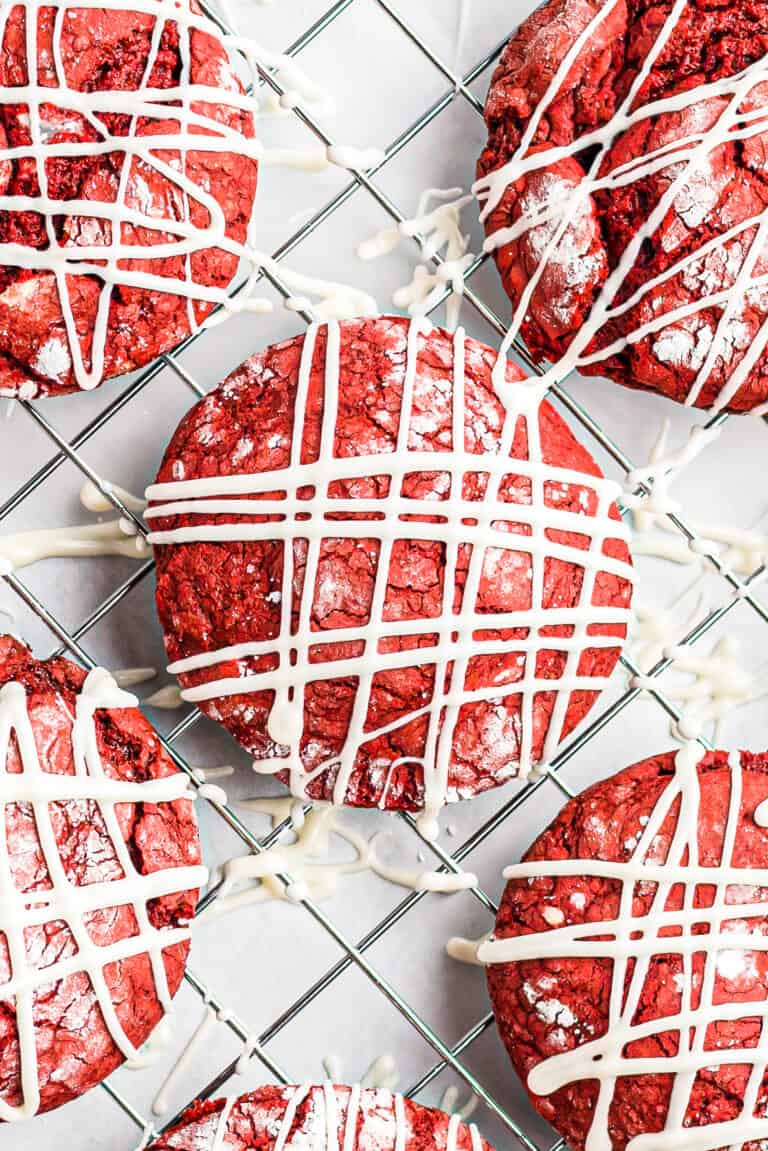 Can you make them ahead of time?
You can make the cookie dough up to two days ahead of time and keep it covered in the fridge until you are ready to use it. The cream cheese can also be frozen for up to 2 days.
Can you freeze them?
You can freeze these coolies baked or unbaked:
Unbaked: Once you have made the cookies, freeze them on a sheet pan and then transfer them to a freezer bag. They will keep well for up to 3 months. Let the sit at room temperature on a baking sheet for 30 minutes before baking.
Baked: Let the cookies cool to room temperature before freezing. Flash freeze them on a sheet pan before placing in a freezer bag or safe container. Thaw them overnight in the fridge to serve.
How long do they keep?
These cookies will keep well for two days in an airtight container at room temperature and up to a week in the fridge. If storing in the fridge, I like to let them come up to room temperature before enjoying.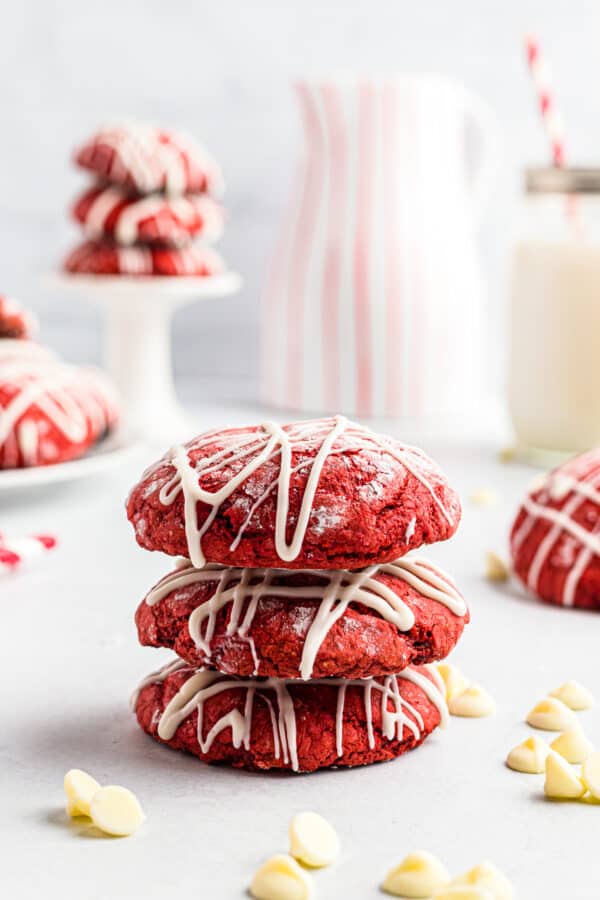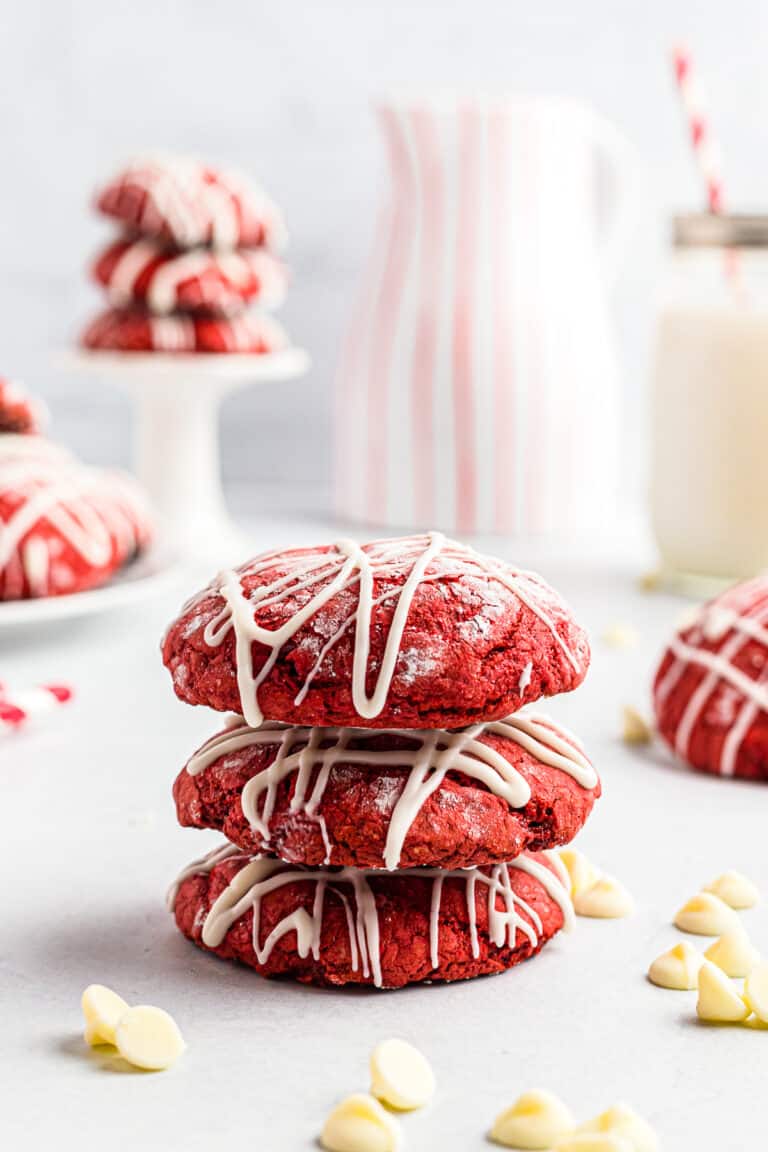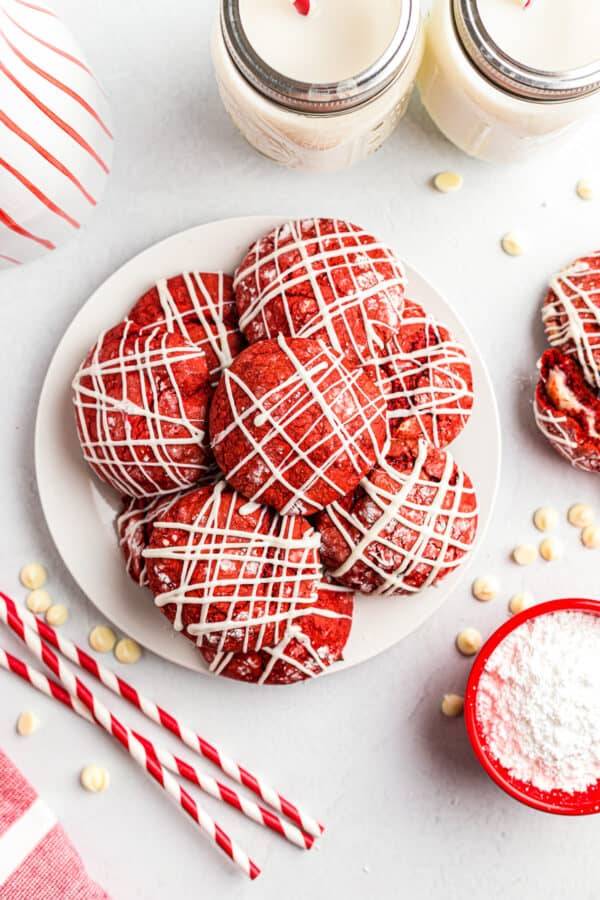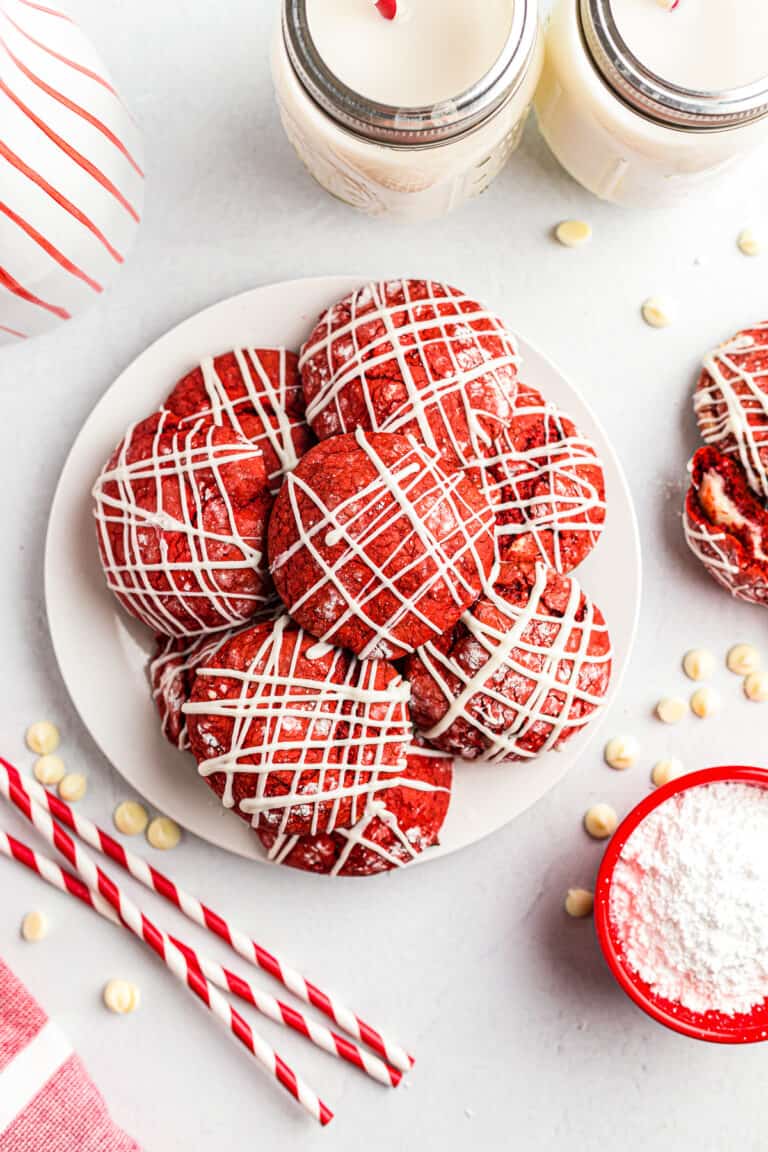 Tips!
If cookie dough is too sticky, using a sprinkle of powdered sugar as you roll them, will help them not stick to hands. (I live in Arizona and because of the warmth in the kitchen and humidity, I just sprinkled a little powdered sugar on each spoonful of dough and they didn't stick at all.
This recipe makes about 12-16 cookies, if using 1 ounce of dough per cookie.
Cream cheese filling is easier to work with if it's frozen for at least 30 minutes. If you choose to not wait, you can use two spoons to scoop it out, but it will be very sticky, so sprinkling a little powdered sugar on the batter helps.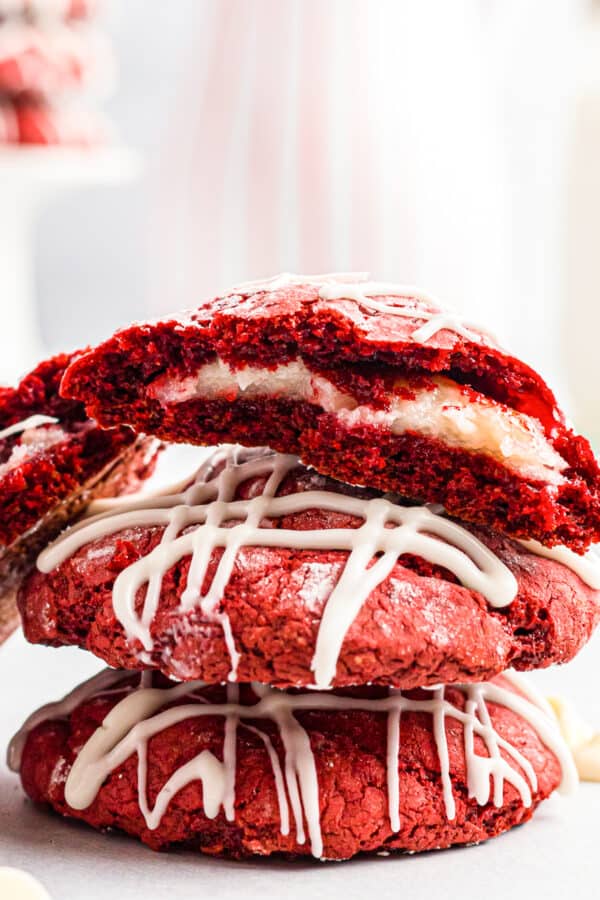 If you make this recipe be sure to upload a photo in the comment section below or leave a rating. Enjoy!