This Italian Meatloaf is crispy on the outside and succulent in the middle, it's like one big meatball! The meat is seasoned perfectly and the whole loaf is stuffed with ooey gooey mozzarella cheese and topped with a yummy spaghetti sauce. Best of all, it's so easy to make!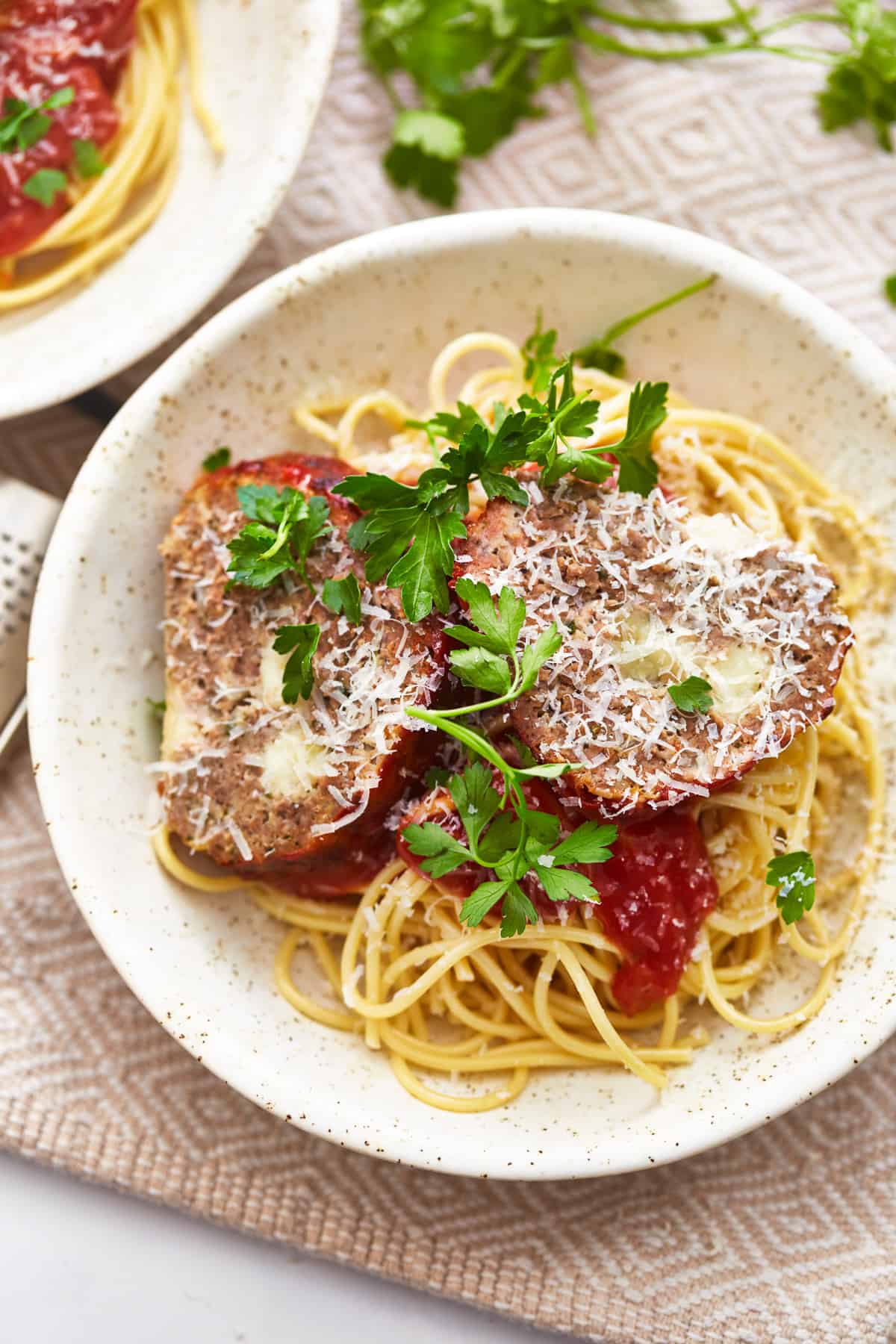 Cheesy Meatloaf Recipe
Mozzarella stuffed Italian Meatloaf, what more need I say? This is one of the comfort foods that's hearty and packed with flavor.
Crispy edged beef topped with a sweet and tangy tomato sauce, it's a weeknight or weekend treat that will not disappoint!
How To Make This Italian Meatloaf – Step By Step
You can jump to the recipe card for full ingredients & instructions!
In a large skillet, set over medium heat, add the oil and onion, until translucent and soft, then add garlic and cook an additional 30 seconds until bloomed and fragrant. Remove from the heat.
In a large mixing bowl, combine eggs, breadcrumbs, parsley, basil oregano, salt, pepper, Parmesan and milk (or tomato sauce), and sautéed onion/garlic mixture.
Add the ground chuck and mix gently until ingredients are incorporated. Add the mozzarella pearls and use your hands to gently combine.
Divide the mixture into 2 portions and form each portion into a loaf. Set the loaves on the wire rack of the prepared pan (about 3 inches apart) and cover each loaf with a thin layer of spaghetti sauce. Then, set on the middle rack of the oven and bake at 350°F for 1 hour.
Spread an additional 2-3 tablespoons sauce over each loaf and bake an additional 20-30 minutes or until the internal temperature registers 160°F on an instant-read thermometer and the juices run clear.
Remove from the oven and let rest 15 minutes before cutting.
Serve on a bed of spaghetti and top with spaghetti sauce. Sprinkle with Parmesan cheese, shredded mozzarella and chopped parsley.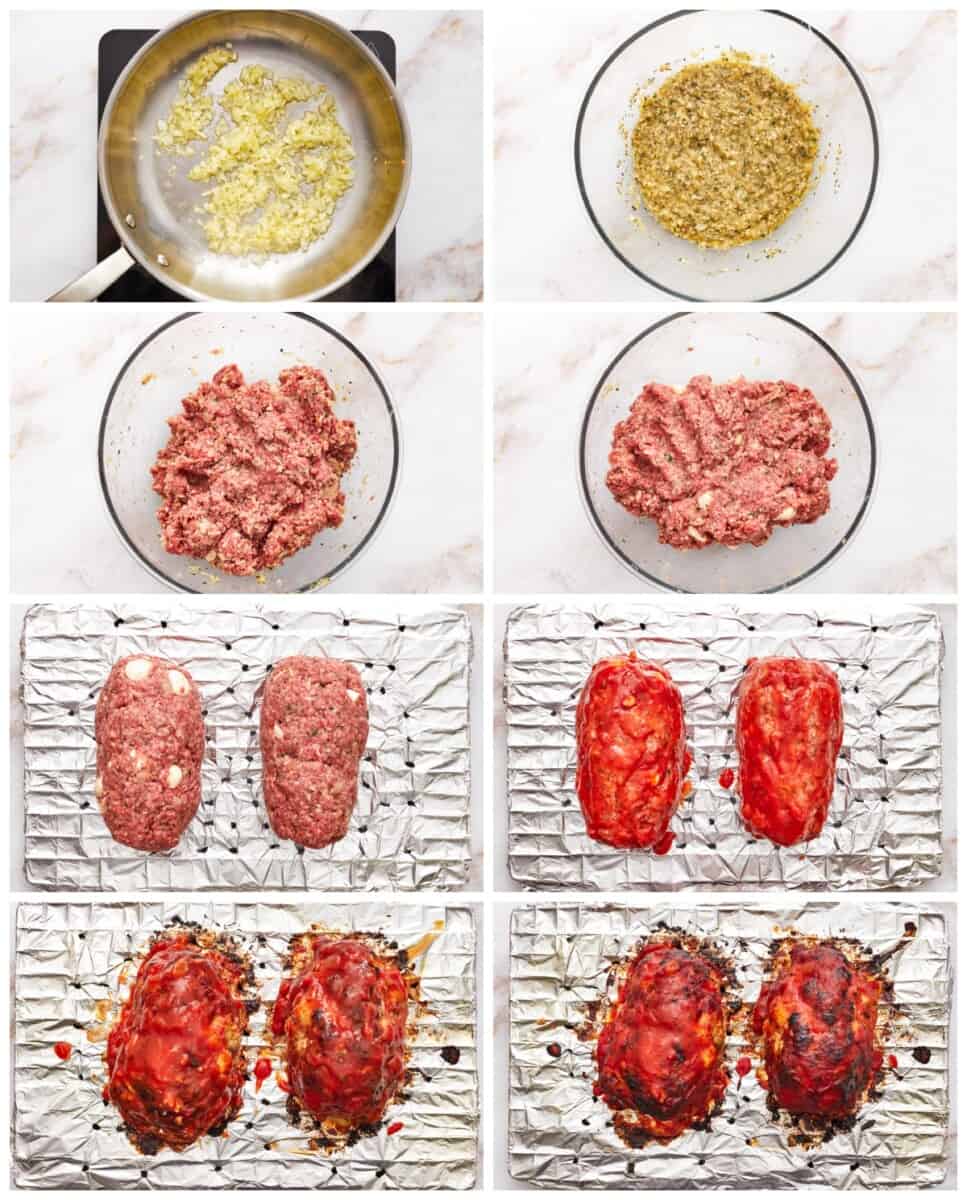 What to Serve with Meatloaf
This is a filling and delicious dish and there are some sides that marry up perfectly with it!
Can You Freeze It?
Yes, you can freeze meatloaf! It can be frozen either before or after cooking.
If you are storing leftovers, it will obviously be cooked already. But if you are making it to eat later (make ahead freezer meals are my favorite way to meal prep), then you can prepare it according to the instructions, stop before baking, and freeze it.
To freeze: Wrap each meatloaf tightly in plastic/cling wrap and then place in a freeze-safe bag. This helps prevent freezer burn or contamination from raw meat.
Whether you freeze it before or after cooking, be sure to defrost the meatloaf thoroughly in the refrigerator before baking or reheating.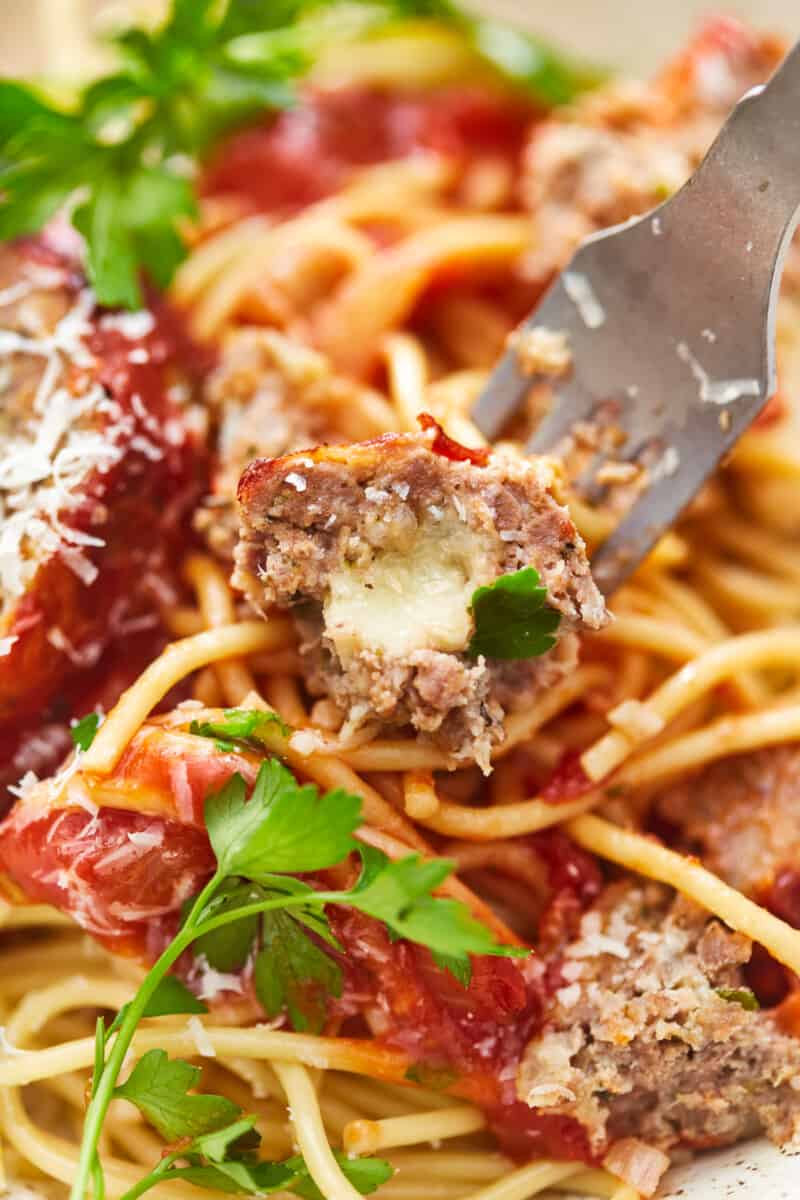 What Meat Is Best For Meatloaf?
I recommend just using regular ground beef. It's ideal for meatloaf and meatballs because ground chuck holds its shape during cooking. The cooked meat should be moist, juicy and slightly firm.
Tips!
Be sure to mix the meat really well. You can just use a fork or clean hands.
If you don't have a loaf pan, shape into a loaf and place it onto a baking tray.
If your meatloaf is falling apart, you may not have used enough binding ingredients. This recipe calls for plenty of breadcrumbs. It may be over baked. Or, you sliced into it while it was still too hot.
Always let your meatloaf cool for 15 minutes before slicing into it.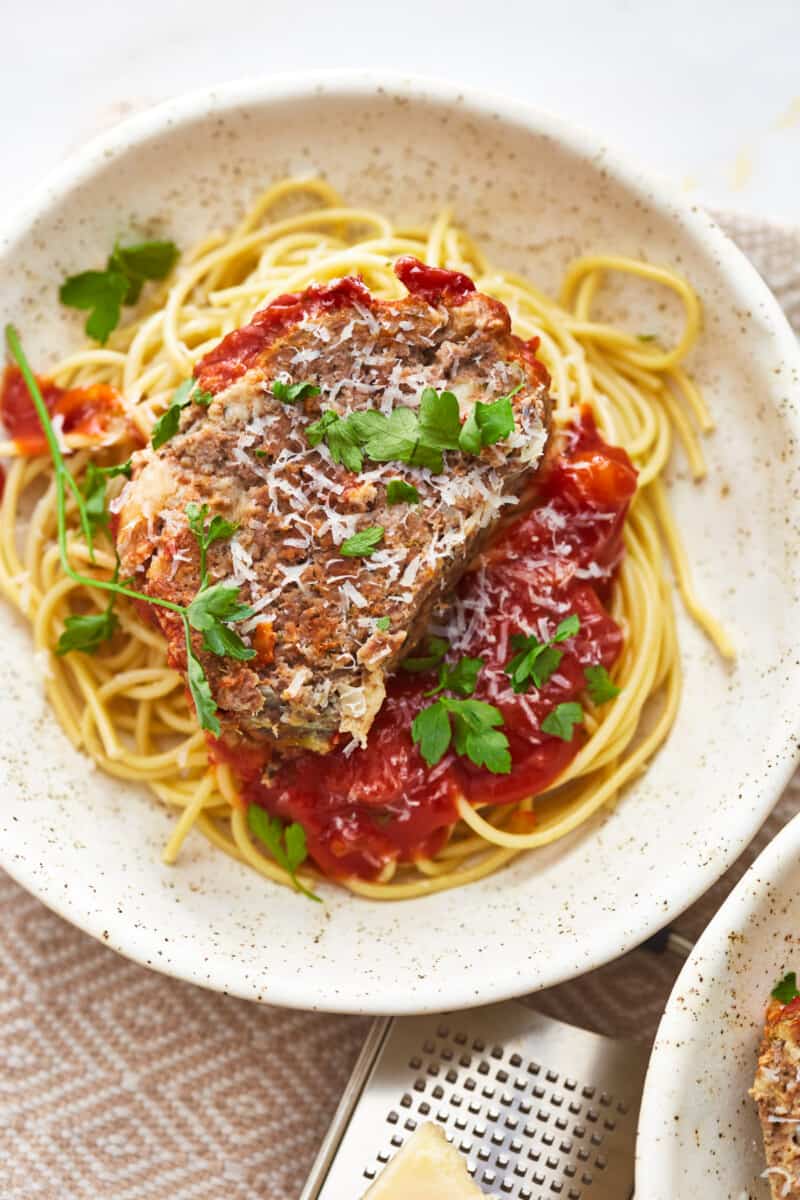 Have you tried this Mozzarella Stuffed Italian Meatloaf? Feel free to leave a star rating and I'd love to hear from yo in the comments below! And try our Bacon Meatloaf too!