This is a sponsored post on behalf of Kitchen PLAY for Frigidaire Professional Collection and Lowe's. As always, all opinions expressed are 100% mine.
Simple Easy Roasted Vegetables are just what you need for a healthy side dish at dinner tonight. It doesn't get easier (or more delicious) than Simple Roasted Vegetables. Colorful, beautiful, and oh so tasty!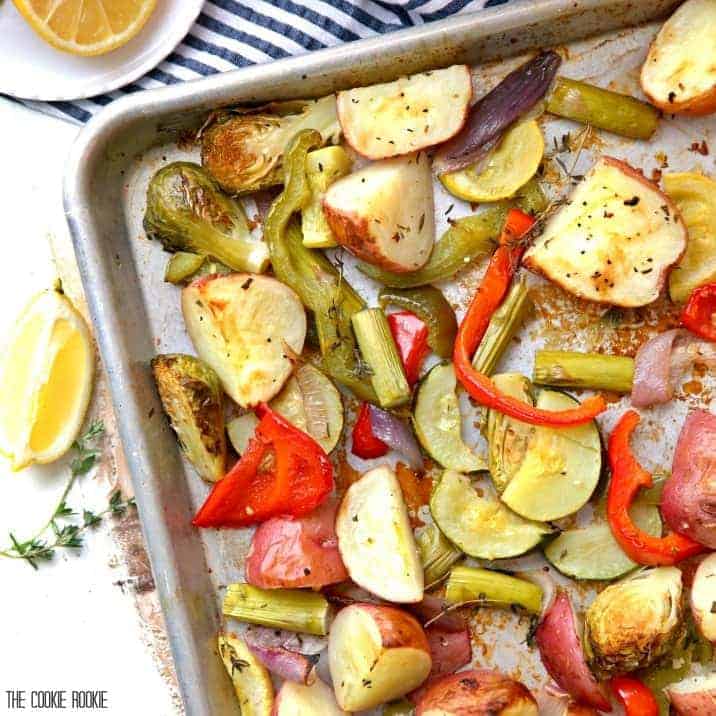 Finding healthy and easy recipes that also happen to be bursting with flavor is a constant struggle on the blog. Pat always tells me I should do more healthy stuff, but sometimes it's so much easier to make the extra cheesy stuff… or the fried stuff… or the double chocolate stuff… you get the picture. But recently I decided to give these Super Easy Roasted Vegetables a try, and WOW ARE THEY GOOD! Bursting with flavor, healthy, and extra delicious. The perfect side dish. Constant blog struggle conquered!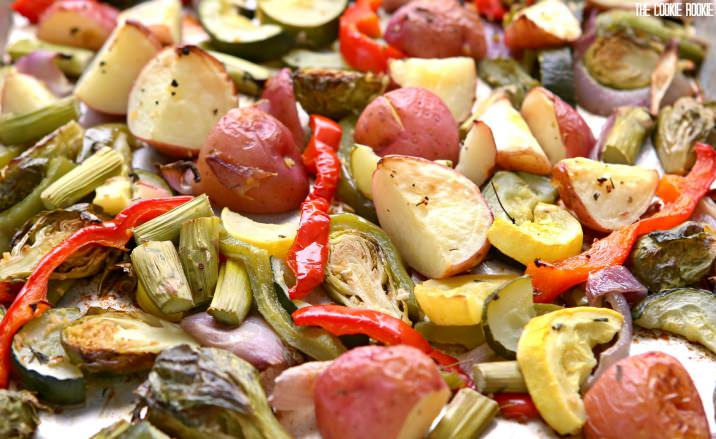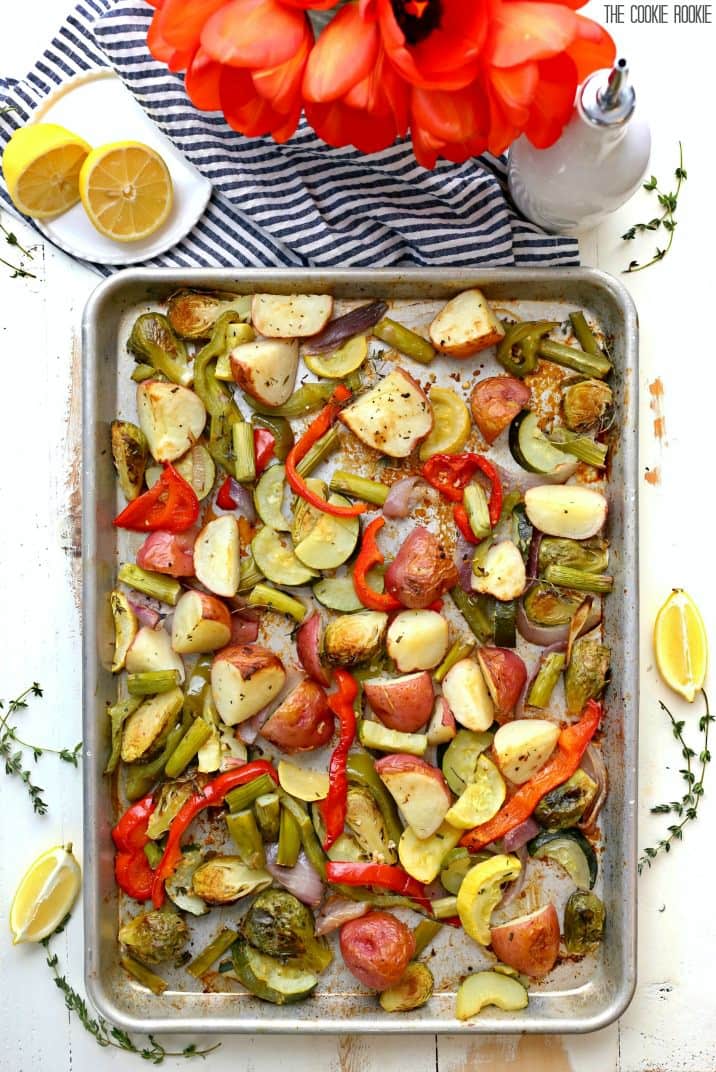 My other hurdle that sometimes keeps me from making healthy recipes is MY KITCHEN. We built our house before I started the blog, and if you were around back when I started it, you'll know that I didn't know how to cook… anything. As in: I couldn't scramble eggs.
I basically couldn't make instant coffee. So, when we built the house, I didn't have cooking in mind. When the builders gave us building grade appliances, I didn't blink an eye. Well… now I'm blinking. I'm desperate to update our appliances and give our kitchen an overhaul. Is that so much to ask, Pat?? :)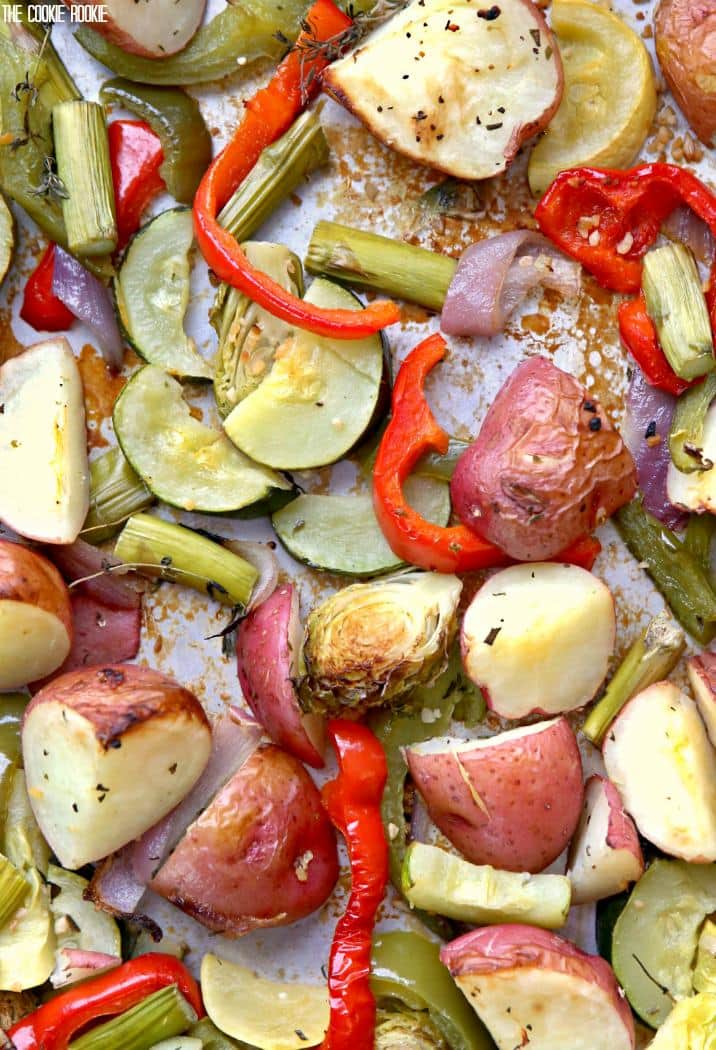 I was recently looking over the new Frigidaire Professional Collection of appliances, and I WANT THEM ALL. I want the Self-Cleaning Gas Range, the Convection Oven Microwave with Sensor Cleaning Controls, and I REALLLLLLY want the Counter Depth French Door Refrigerator. I would have space to keep all of these delicious veggies crisp and fresh so much better than I do now. Please, Pat?? I even made this mood board to help plead my case to him! :) I call this look "Industrial Farmhouse Chic". I need!!
* Oil Rubbed Bronze Double Basin Farmhouse Apron Sink * Portfolio Oil Rubbed Bronze Pendant Lights * Allen + Roth Stone Subway Tile * Calcutta Marble Countertop * Frigidaire Professional Collection Appliances from Lowes's
I really think most of these upgrades could be swapped in to our current kitchen in just one weekend! Especially since the Frigidaire Professional Collection is compatible with standard-sized spaces so they fit into existing kitchens, eliminating the need to completely renovate the kitchen. Easy! And then I would have everything I need to make more healthy dishes for you. I'm gonna keep working on Pat! :)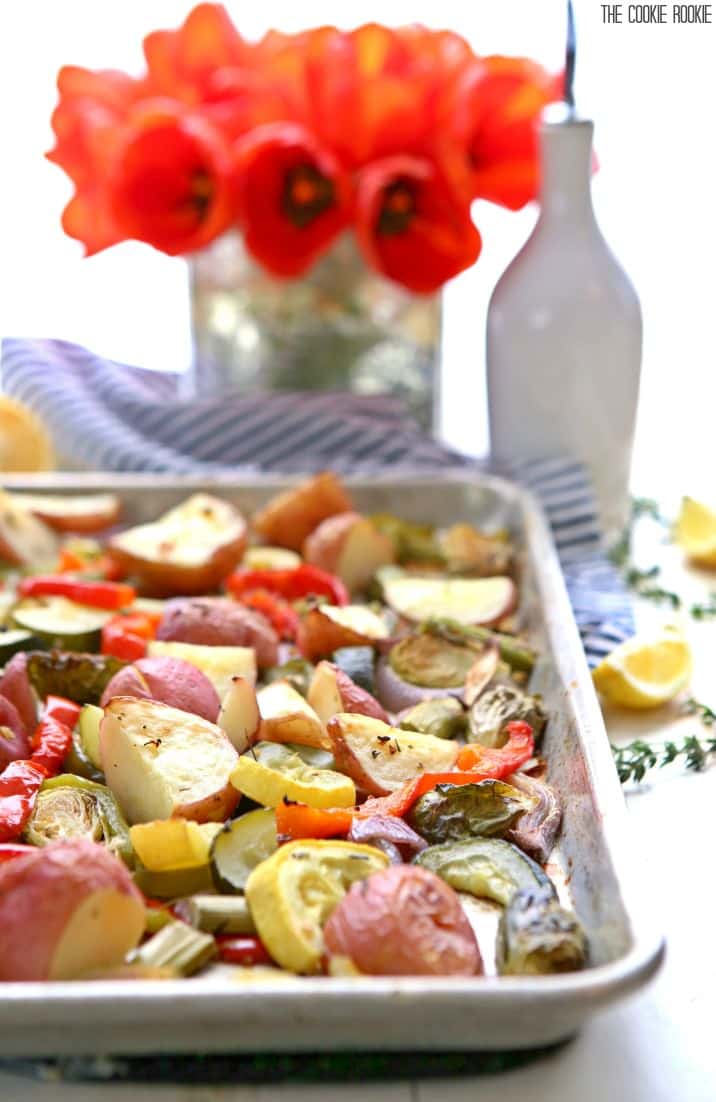 C'mon Pat! These Super Easy Roasted Vegetables need a new home!
Be sure to check out all the amazing Frigidaire Professional Collection appliances at Lowe's HERE. I think you'll like what you see. I know I did! Also follow Lowe's on Facebook, Pinterest, and Twitter; and Frigidaire on Facebook, Pinterest, and Twitter! All the best products, updates, and deals!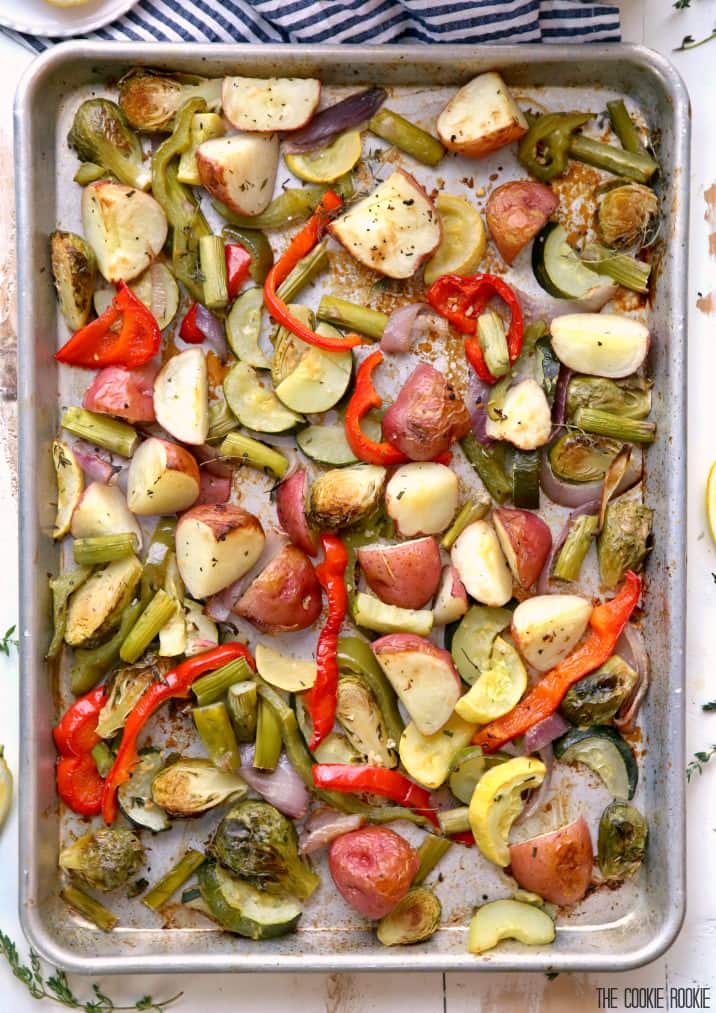 Wish me luck with convincing Pat. I did get my way on the deck build. We will see what happens! Enjoy the veggies!