My Mom's famous snickerdoodle recipe is a Christmas family tradition! These really are the best snickerdoodle cookies you'll bake at home! Simple to make and they keep and freeze well. There is no need for any other snickerdoodle recipe after you've tried these!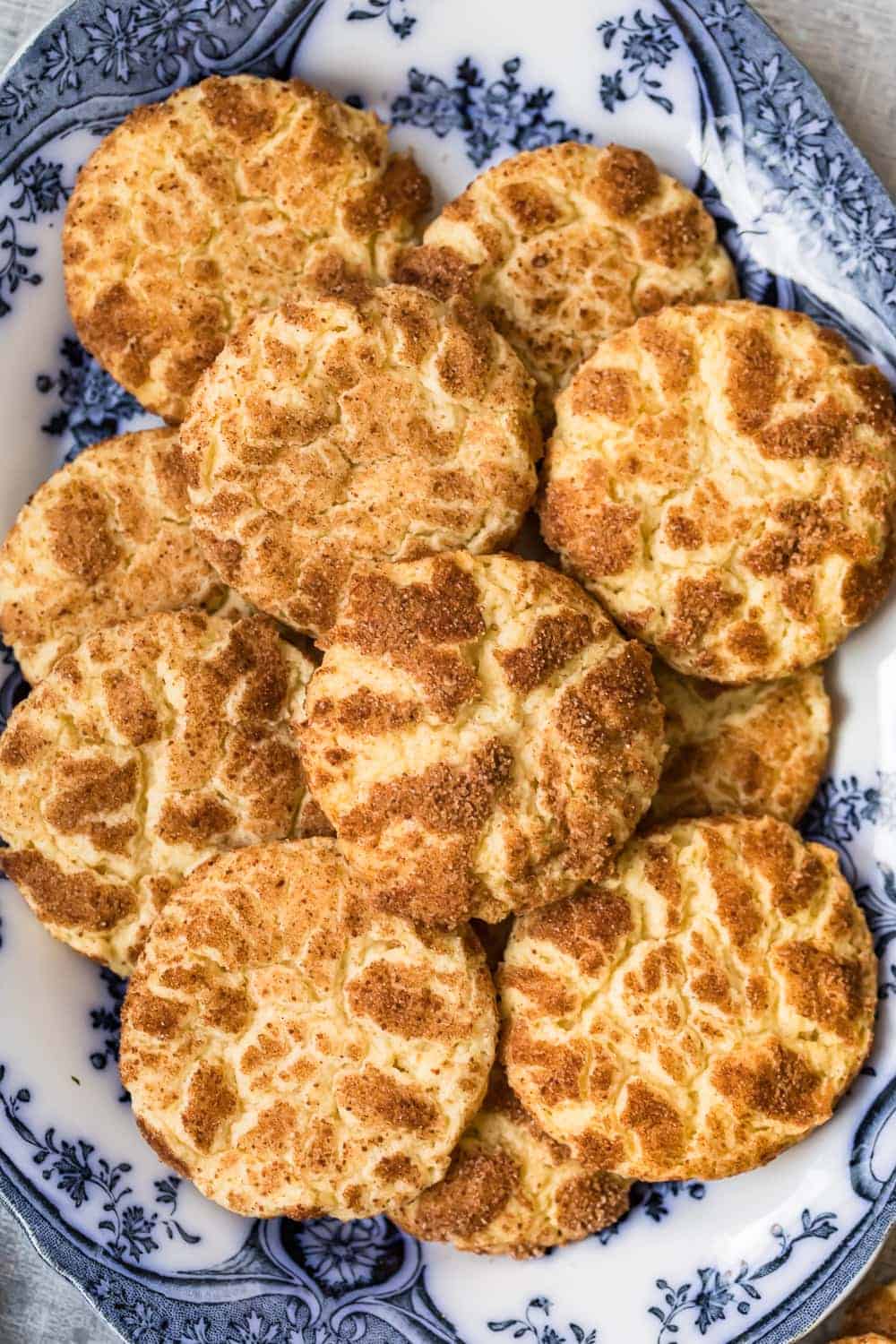 I'm so excited to share this snickerdoodle recipe with you all! This is my Mom's recipe, and quite honestly, it wouldn't be Christmas without them!
How to Make Mom's Famous Snickerdoodle Recipe
In a bowl whisk together the flour, cream of tartar, baking soda and salt and set aside. Then, in a stand mixer, beat together the shortening and butter, before adding the sugar and eggs. Add the flour mixture to the butter mixture and combine.
Roll two tablespoons of the dough into a ball, and dip in ice water and then roll into the cinnamon sugar and set on a parchment lined baking tray. Repeat until all of the dough is used.
Bake the cookies in a preheated oven and let cool before serving.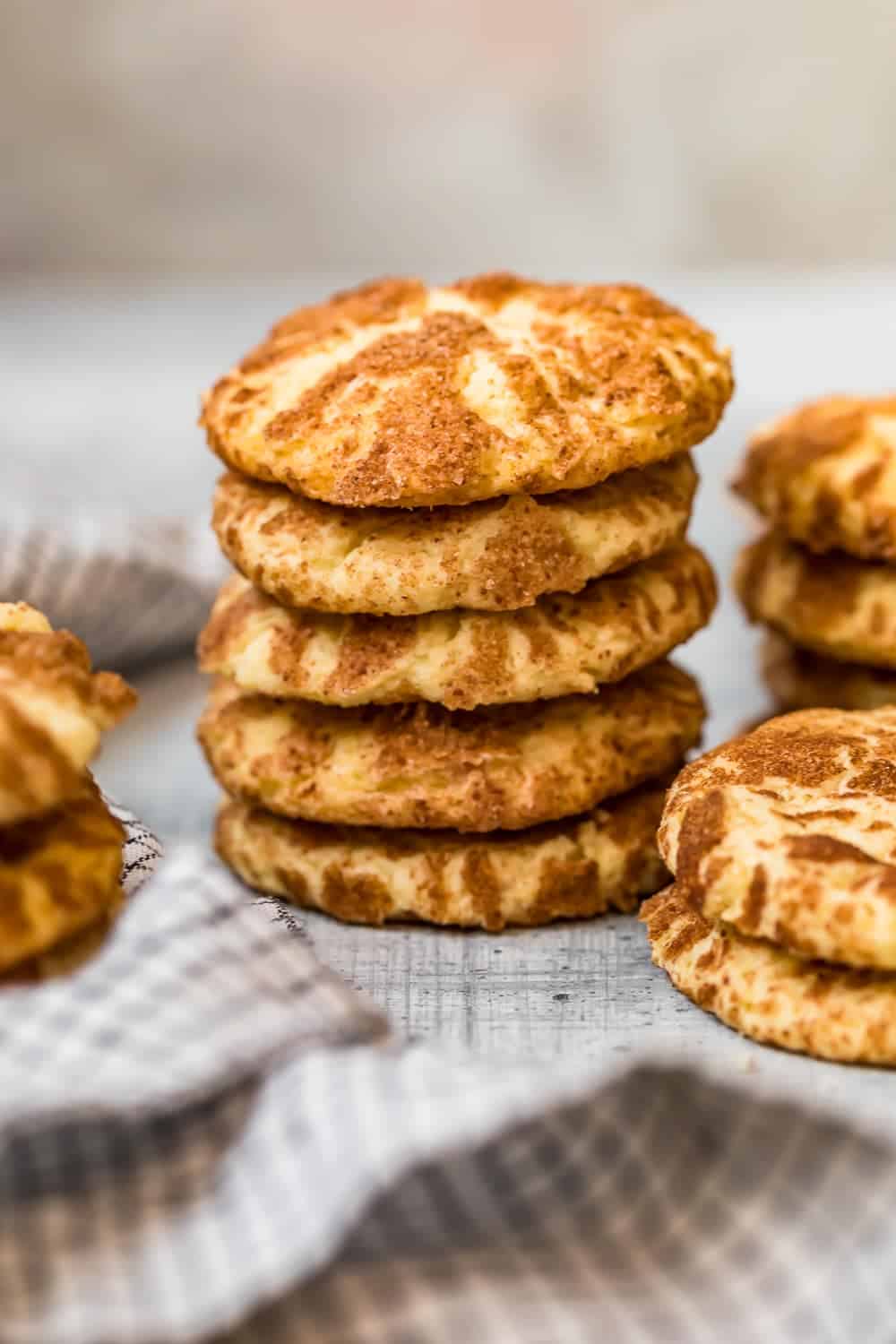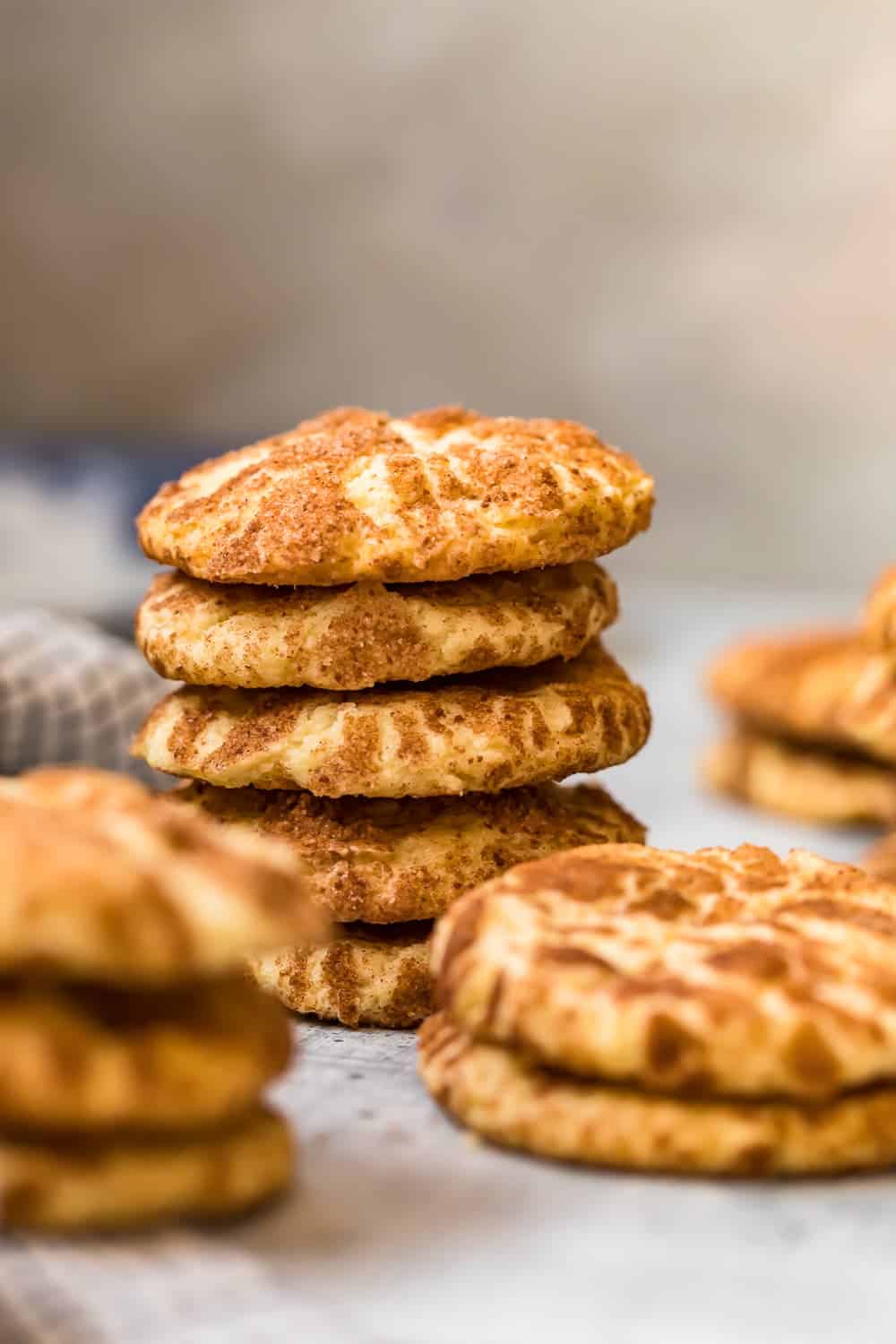 Ingredients
For this recipe I used Bob's Red Mill's Unbleached White All Purpose Organic Flour. This product is a STAPLE in our kitchen and the only flour I use if we are using all-purpose flour. Bob's is also my go-to if we want to use Wheat Flour of Gluten Free Flour.
Bob's products are SECOND TO NONE and I trust them completely. If you haven't seen their line of foods you need to immediately. There's just no one on the market that's quite like the quality of Bob's Red Mill.
Looking for more recipes made with Bob's Red Mill Products? We've got you covered!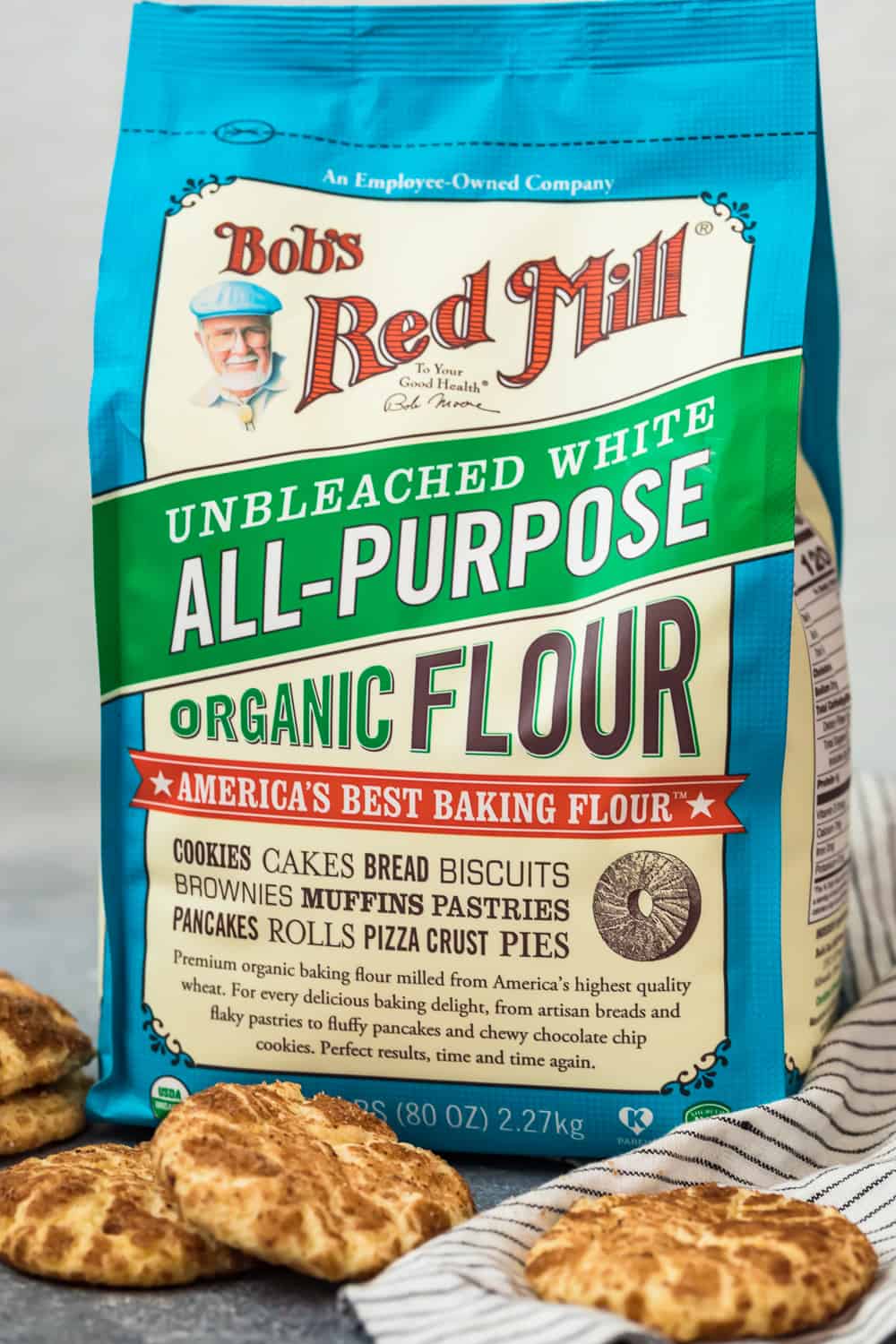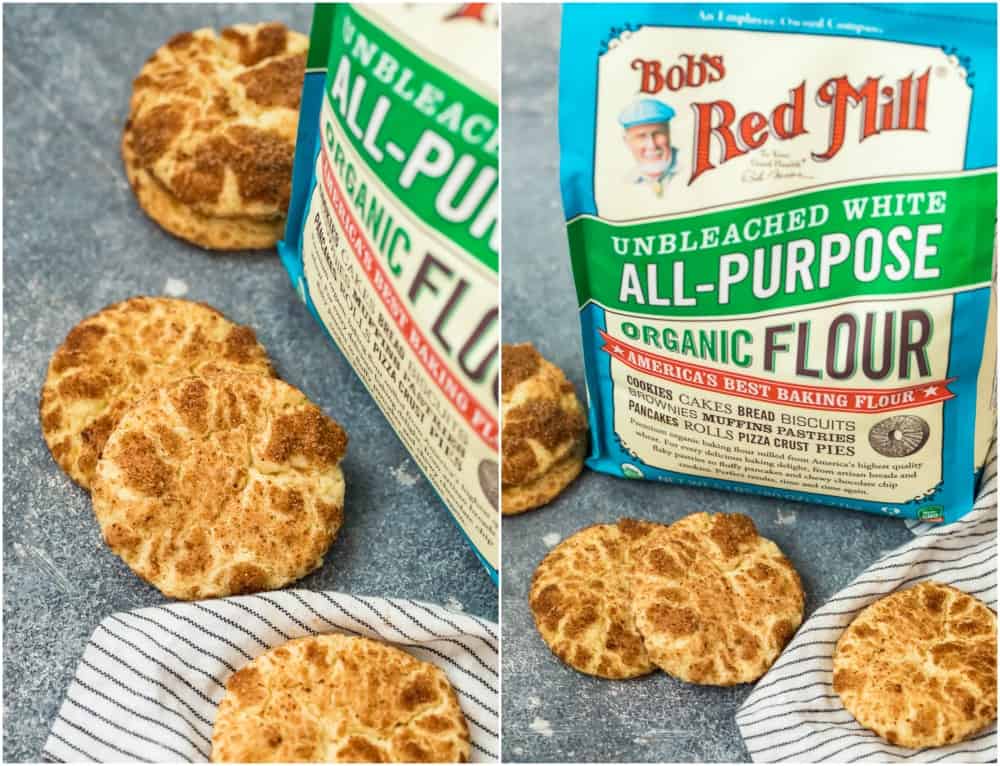 How long do snickerdoodle cookies keep?
This snickerdoodle recipe is a great choice for holiday baking, as compared to other types of cookies, they have a relatively long shelf life. Once he cookies have cooled, transfer to an airtight container and they will last for around 5 days at room temperature.
The cookies also freeze well. Freeze them on the baking sheets, and once frozen transfer to ziplock bags or containers and they will last for up to three months. Thaw them at room temperature before serving.
How do you know when the cookies are baked?
The snickerdoodle cookies will only take about 10 to 12 minutes to bake, so be sure to keep your eye on them! It's best to rotate the cookies after about 6 minutes so that the cook evenly. The cookies are done when the edges are just set and the centres are soft and cracked. They should be barely browning and look slightly undercooked.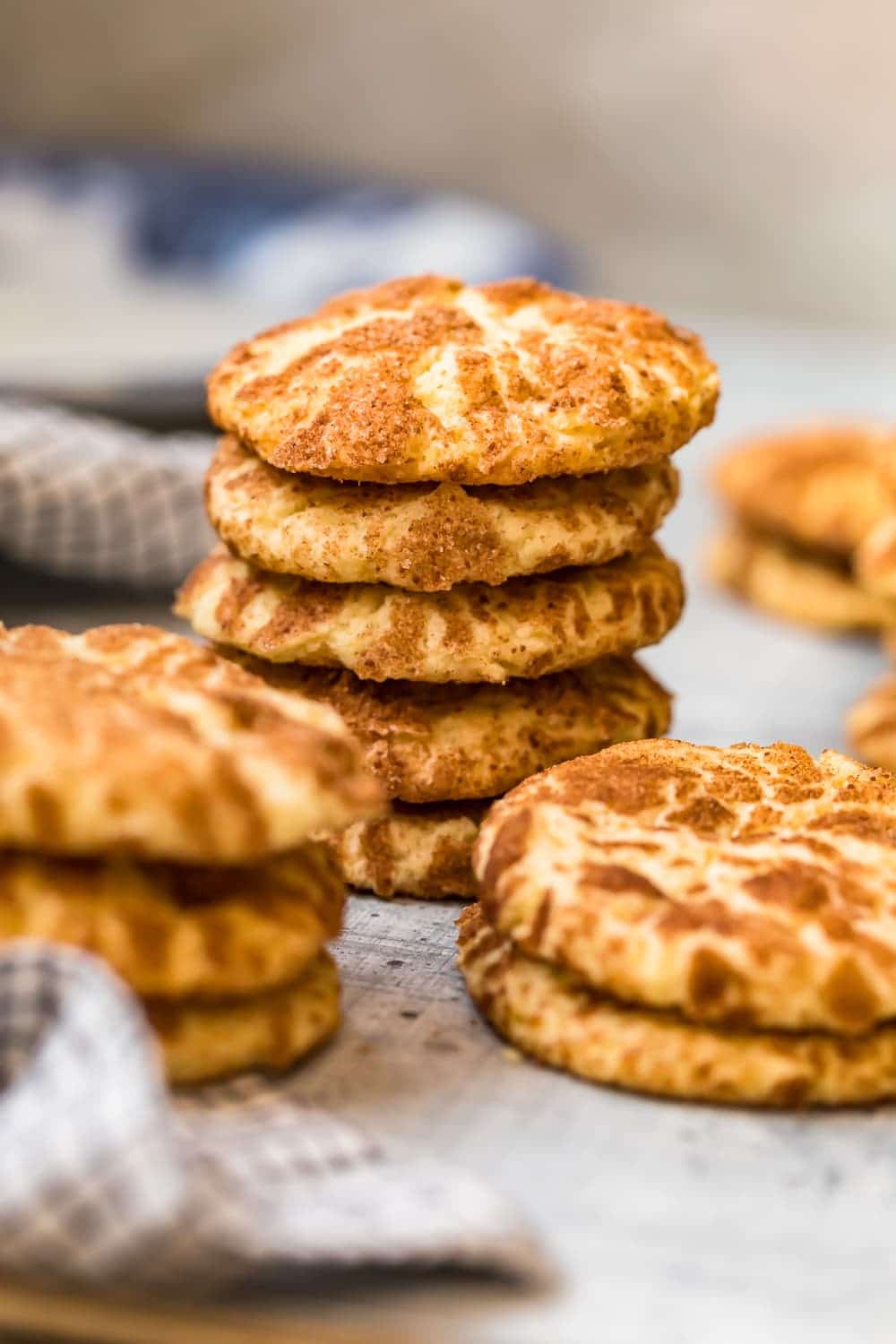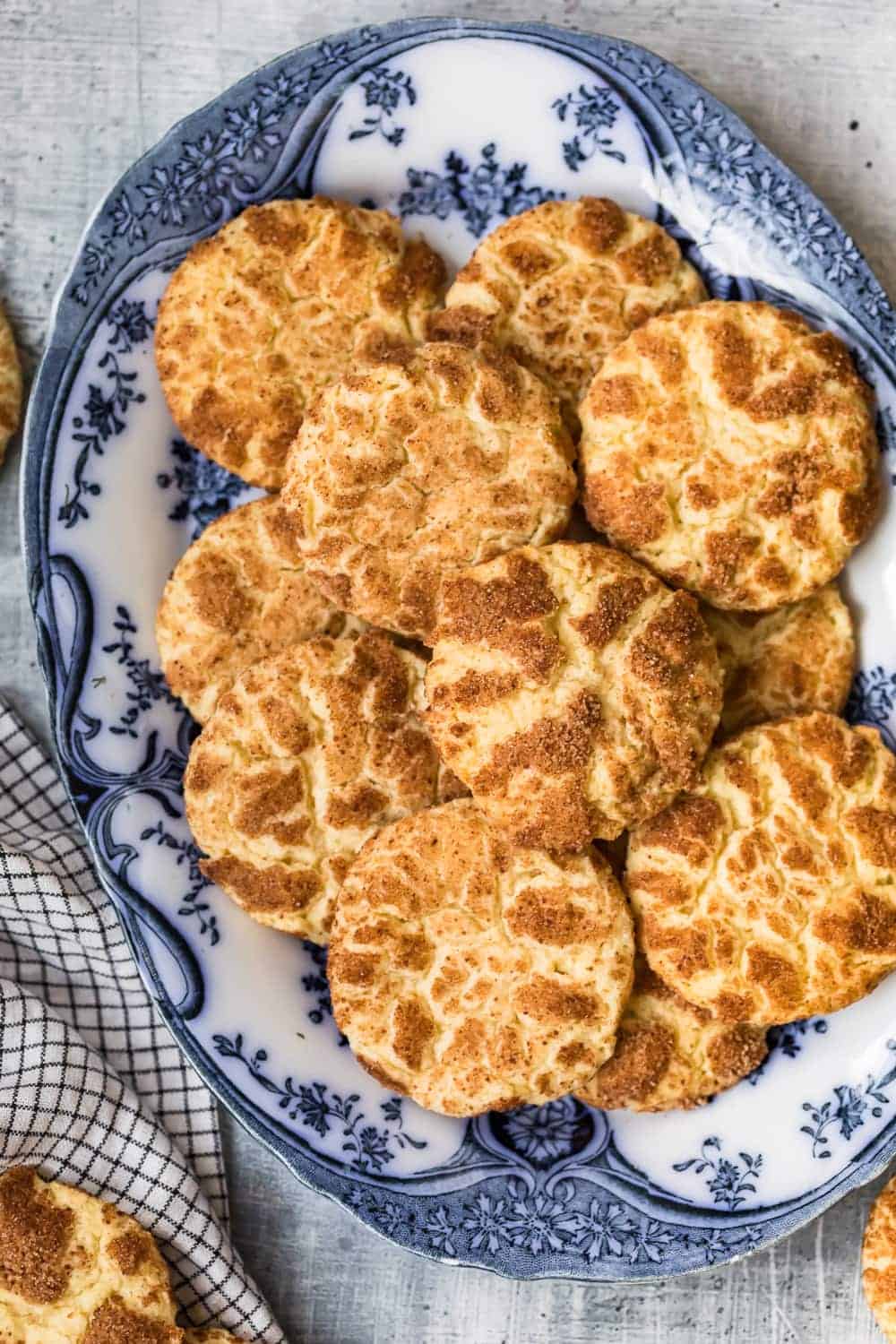 What do snickerdoodle cookies taste like?
If you've never had a snickerdoodle cookie before, you are in for a treat, and this old fashioned recipe is a great way to discover these tasty treats! They are a soft and chewy cookie and rolled in cinnamon sugar which makes them perfect for the holidays. The cream of tartar is a key ingredient, and gives the cookies a signature tang.
Top Tips To Make Mom's Famous Snickerdoodle Recipe
Take care not to over mix the dough or the cookies will become tough.
Don't overcrowd your cookie sheets with the dough as they will spread during baking. The balls should be two inches apart with 8 balls on one sheet.
Bake the cookies in a pre-heated oven and rotate them halfway through baking.
Allow the cookies to cool for at least 5 minutes once you take them out of the oven.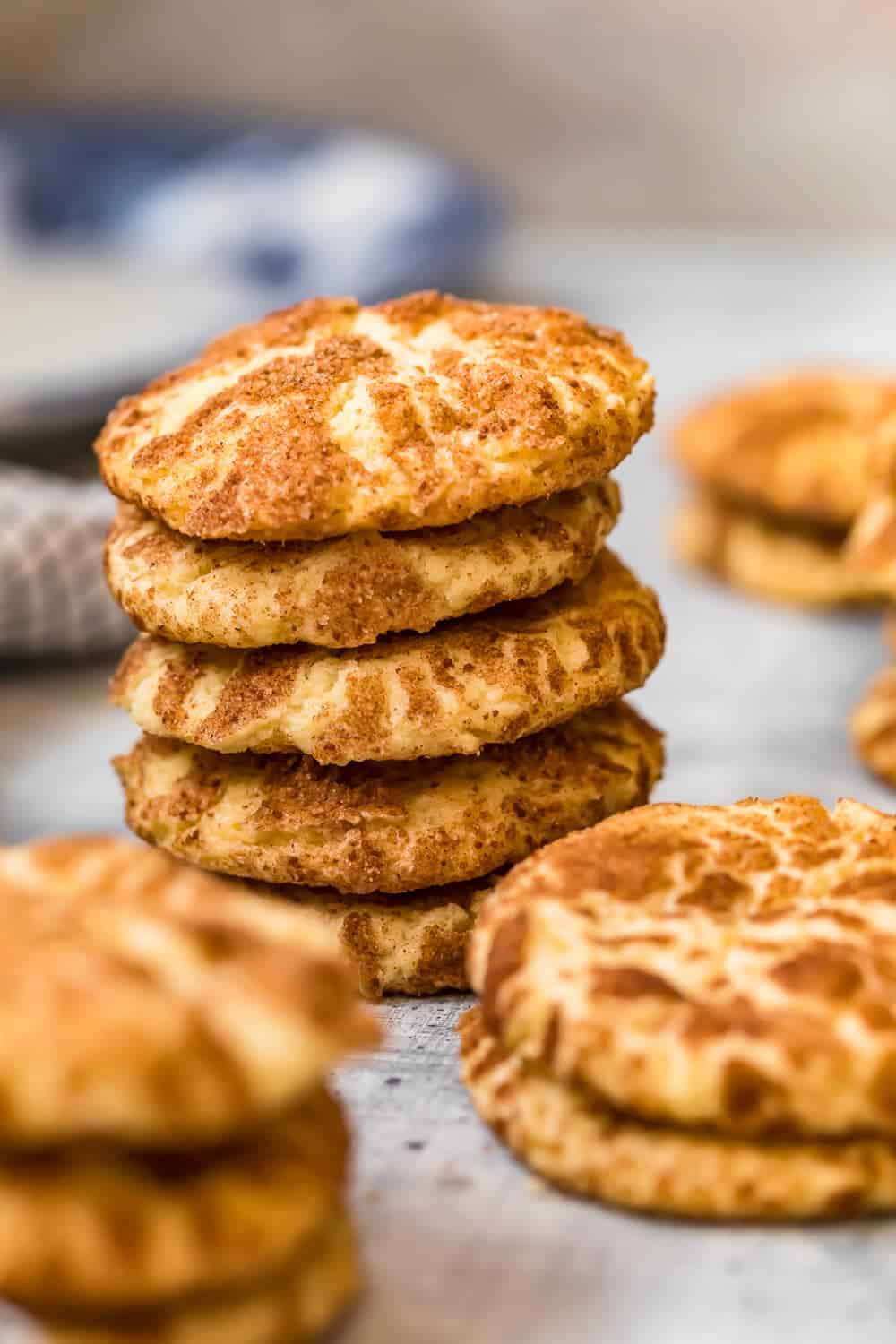 For more cookie recipes that are perfect for the holidays: