Red Berry Sangria is the perfect refreshing cocktail recipe to make and sip this Spring! This is the perfect sangria for spring. All the berries and all the wine!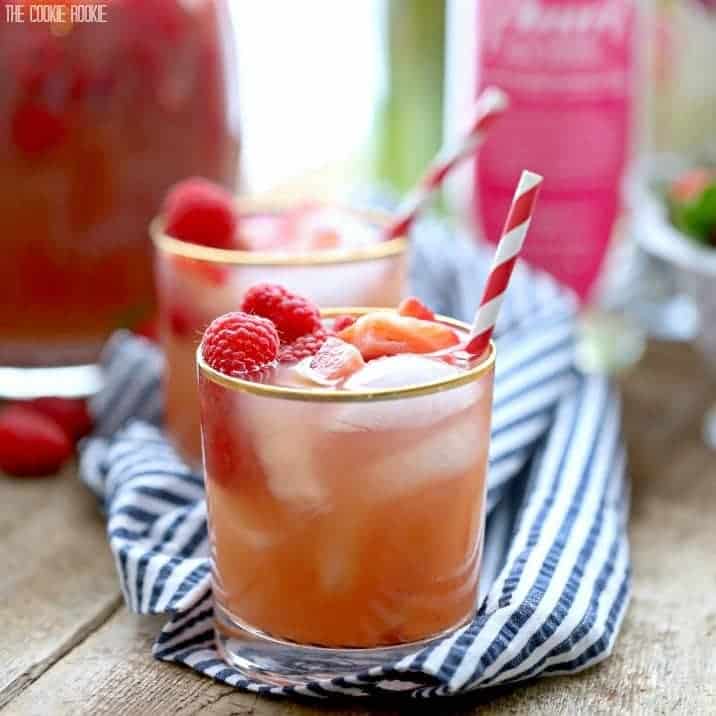 Have you guys figured out that I have a serious obsession with Sangria yet?? Well…I do. Apple Pie Sangria, Peach Pie Sangria, Pomegranate Champagne Sangria…they're all great. But there's a new favorite in town. Red Berry Sangria! I'm hoping sipping this sweet and beautiful drink will encourage Spring to get here already. Please?
This "red" Sangria has a secret…it's made with White Wine! I love the sweetness Moscato brings to the table, and it's so delicious in this drink. I've always loved white wine more than red for sipping (SHH!), so this Sangria is right up my alley. The bright fruit flavors mixed with the Moscato make this Sangria a little glass of Springtime perfection.
The other secret ingredient (and probably the most important) is Pearl Red Berry Vodka. You guys…please try this vodka. I'm SO honored to be working with Pearl this year. Their vodkas are beautiful, affordable, and most importantly delicious. They have so many unique flavors to choose from (I'm obsessed with their Pomegranate Vodka and used it HERE) and Red Berry is my new favorite! I'm sure most people have tried Raspberry Vodka, but this is different. It has a super bright flavor, like fresh raspberries.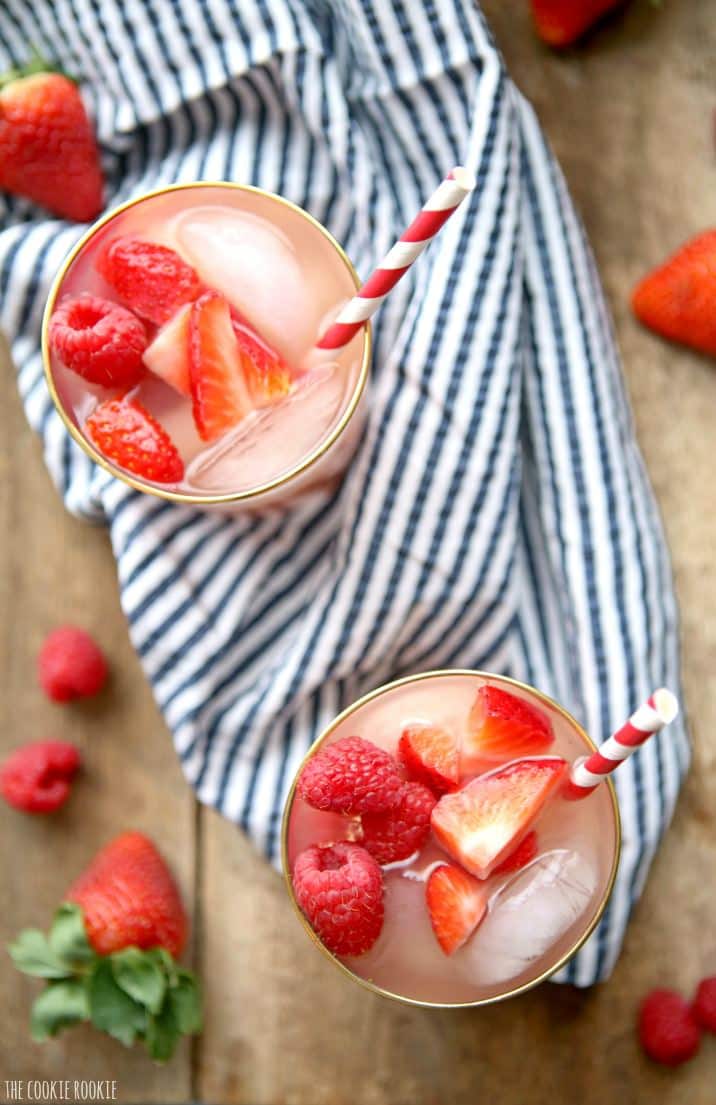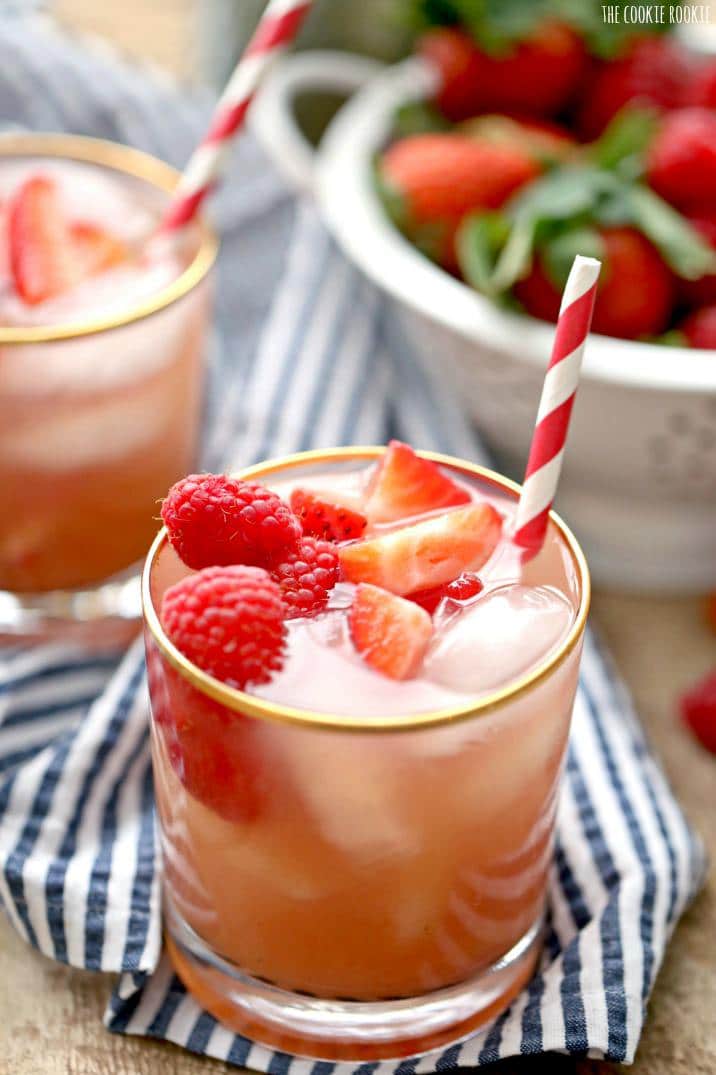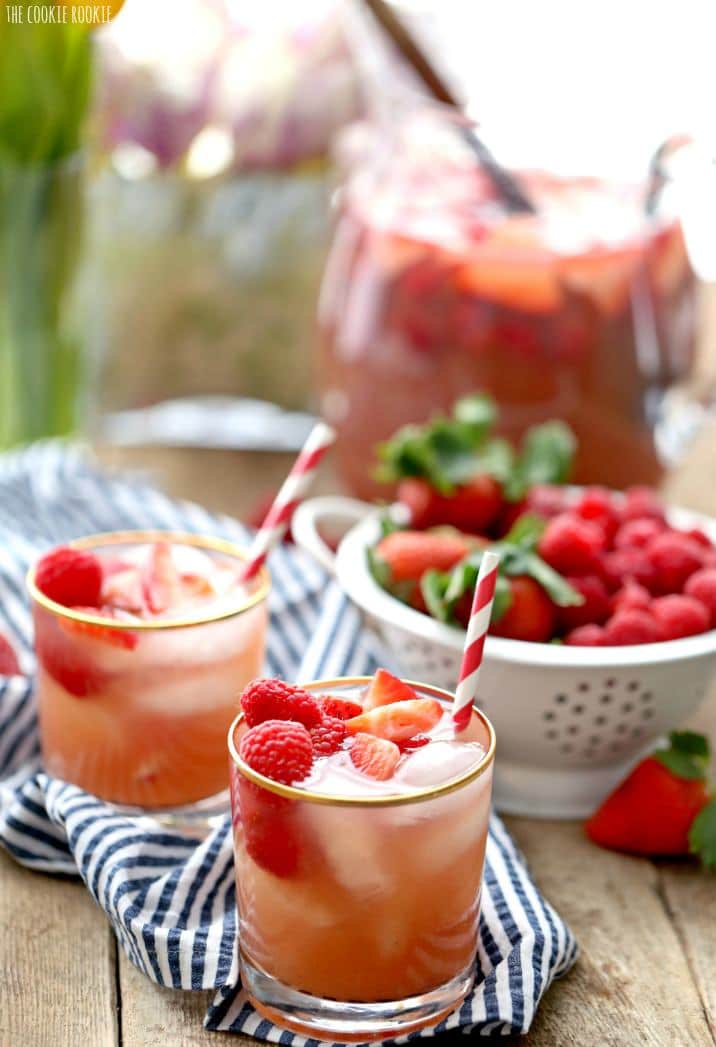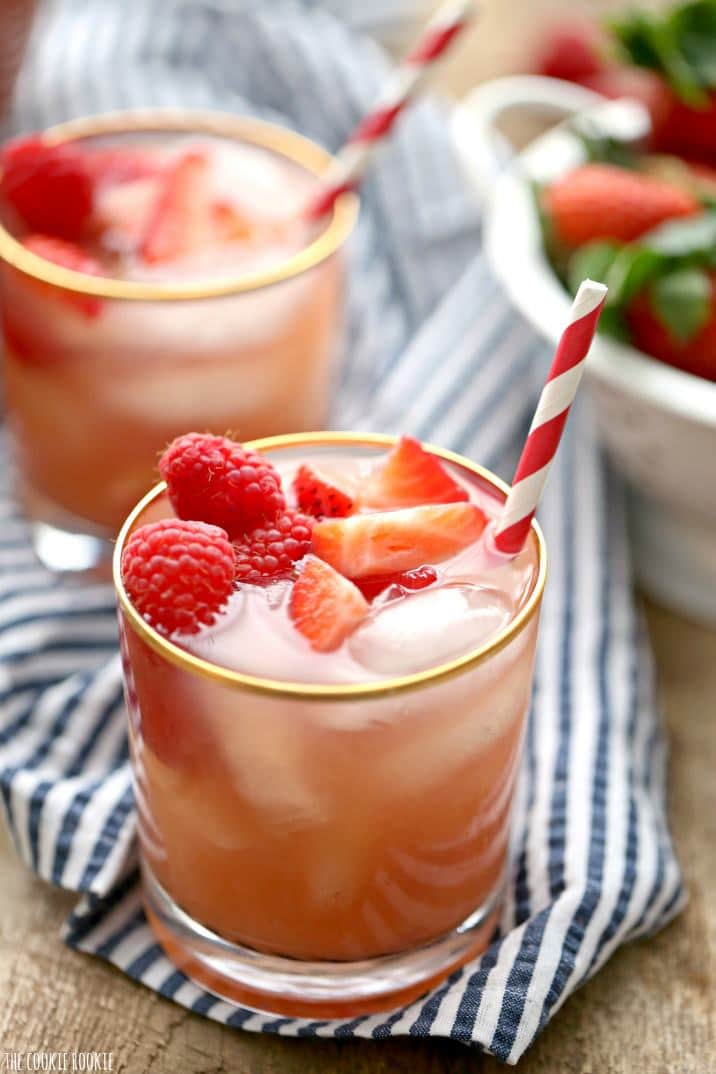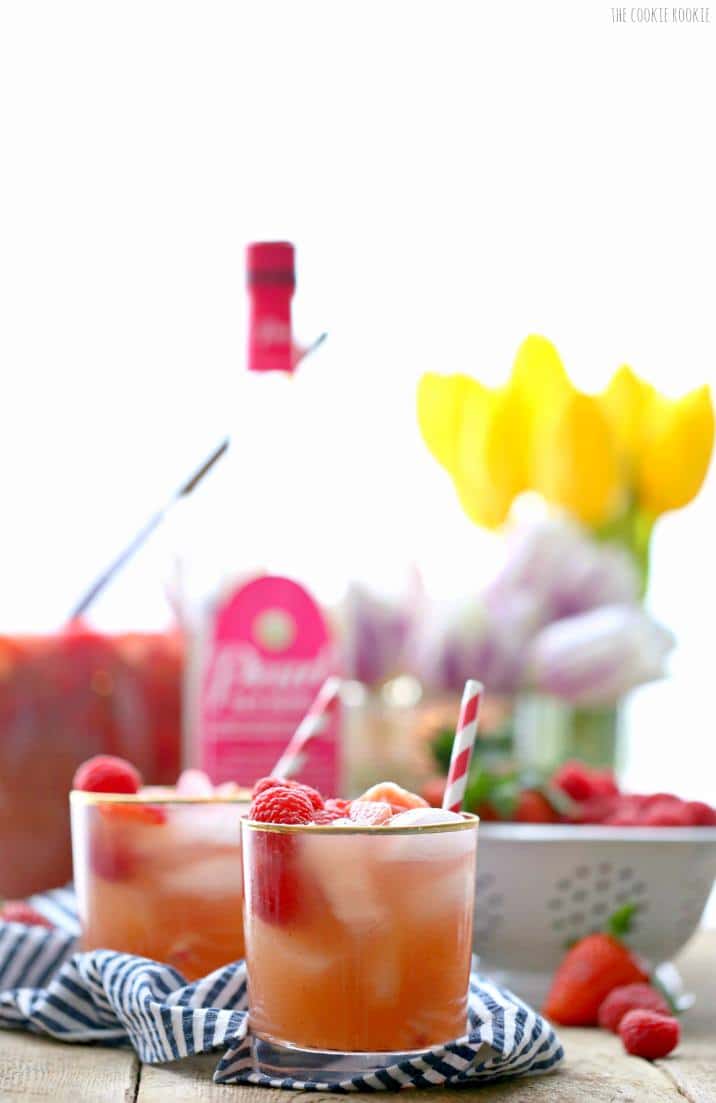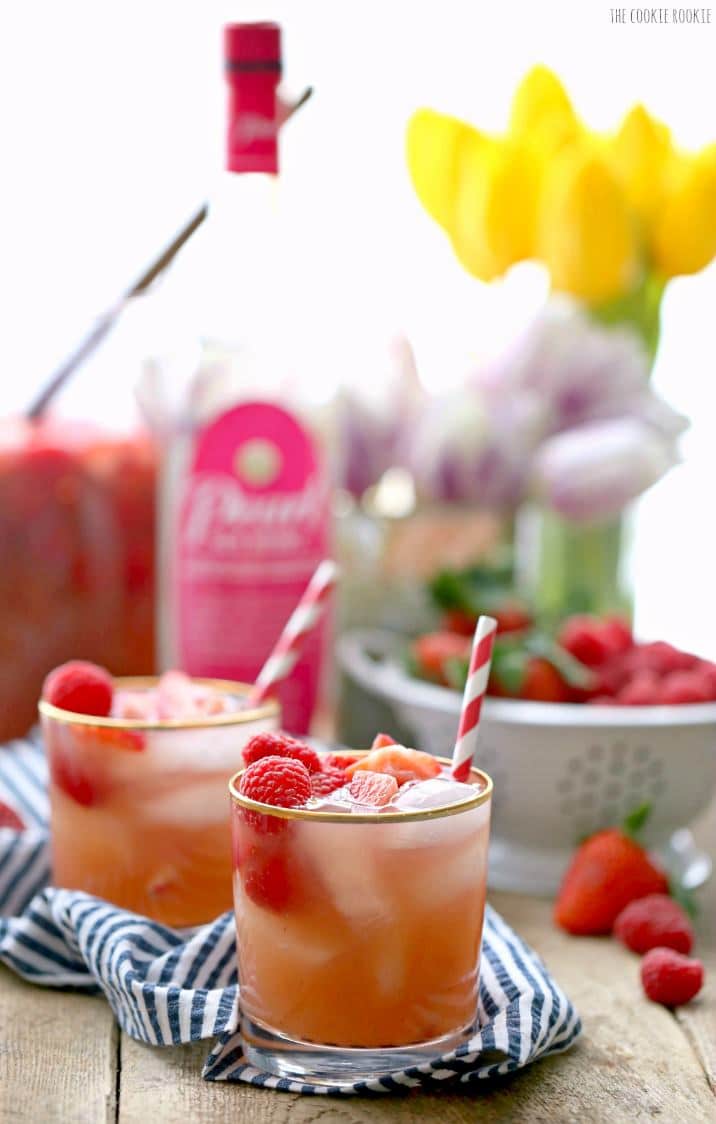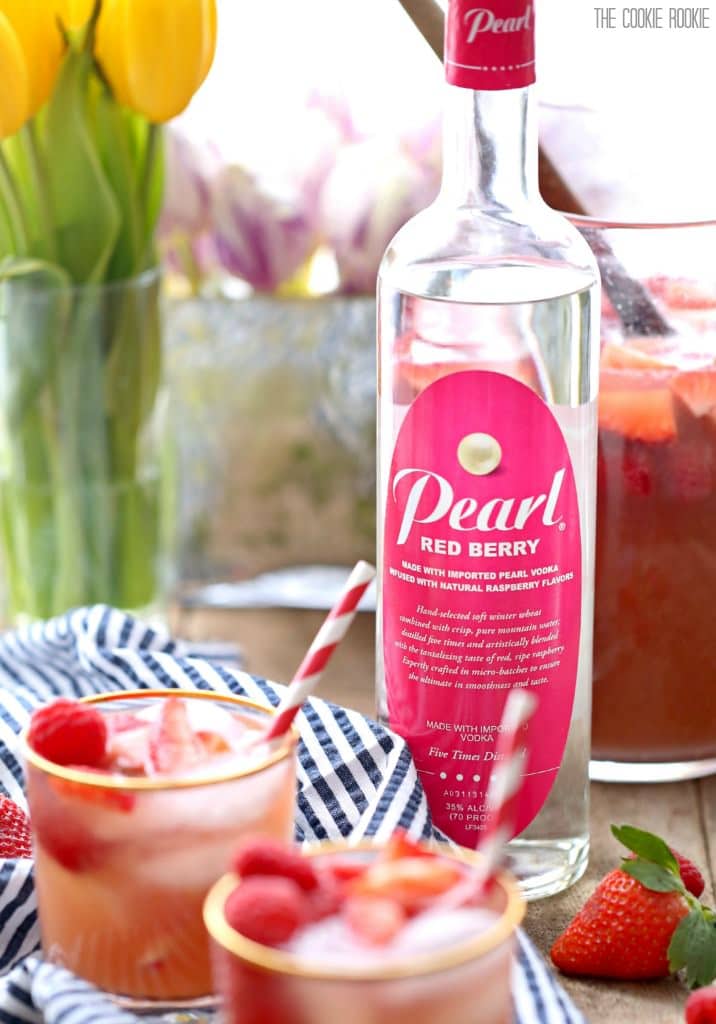 You have to try Red Berry Sangria to love it!
It gives this Sangria an extra fun and fruity kick!
Be sure to check out Pearl's website to see all of their flavors, and stay in the know by following their Facebook, Twitter, and Pinterest pages!! I'm partnering with them this year and I have a feeling you're going to LOVE the flavors. Stay tuned! Cheers!