Easy Cheesy Skillet French Onion Chicken is an easy go-to meal the entire family will love! Your favorite soup in main course form. Chicken topped with swiss, french onion soup, croutons, and more cheese! Divine.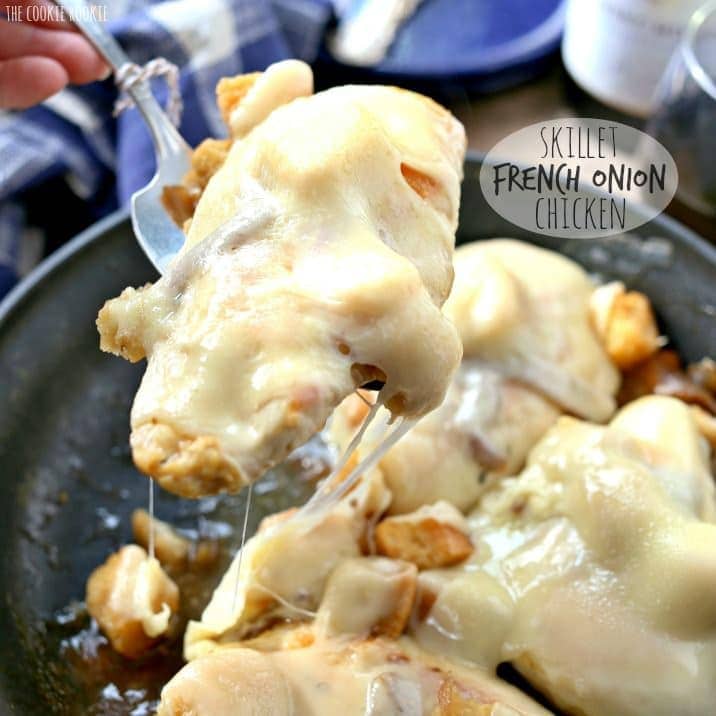 Even though I only post recipes that I really like on here…every blogger has their favorites! I've got the Salmon with Avocado Salsa, the Skillet Basil Cream Chicken, the White Chicken Caprese Lasagna, and of course all the drinks…but there's a new favorite in town.  Skillet French Onion Chicken.  You guys.  SO good.  SO easy.  New favorite.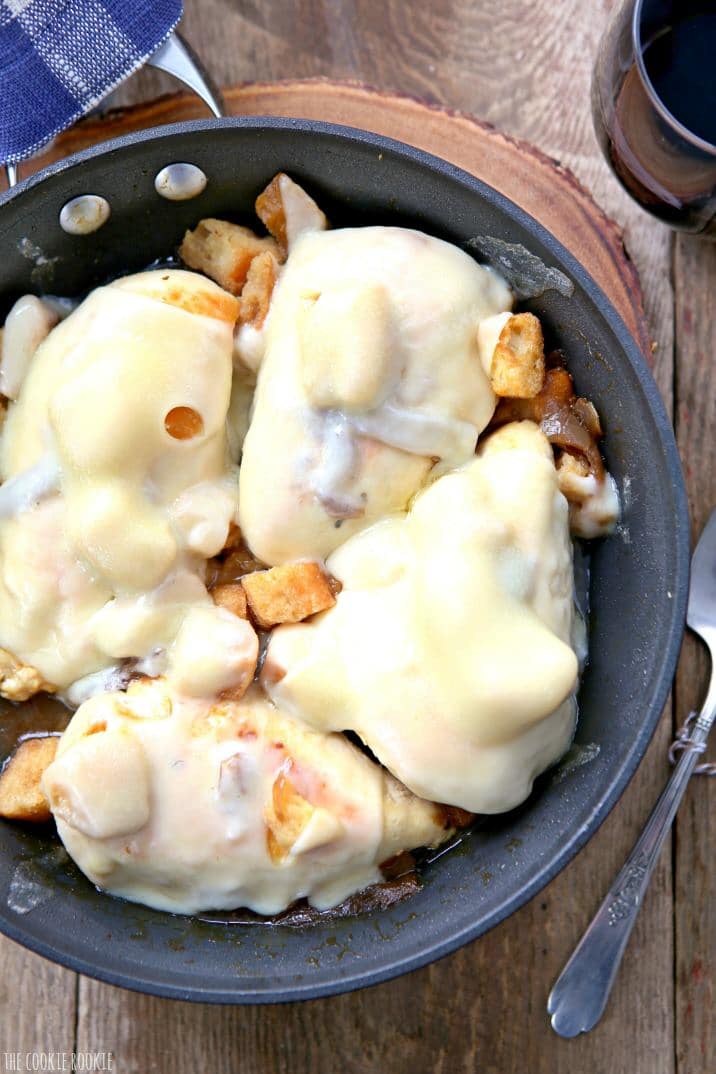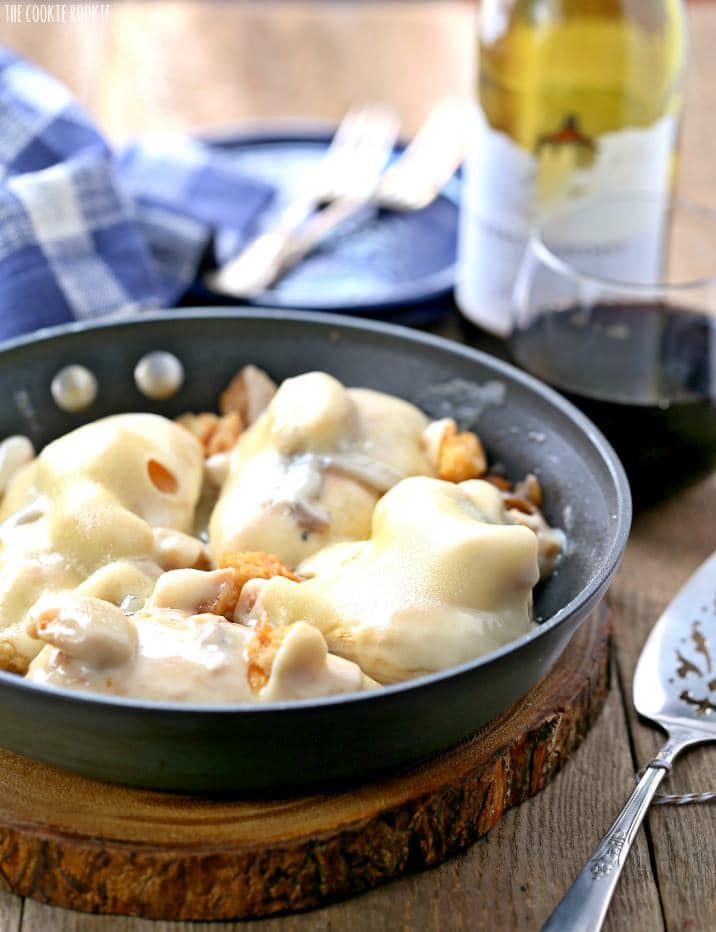 Creamy Swiss Cheese? Check.  Flavorful French Onion flavors? Check.  Crunchy Croutons? Check.
Skillet French Onion Chicken ready in under 20 minutes and prepared in ONE PAN?
CHECK!
Oh did I say cheese?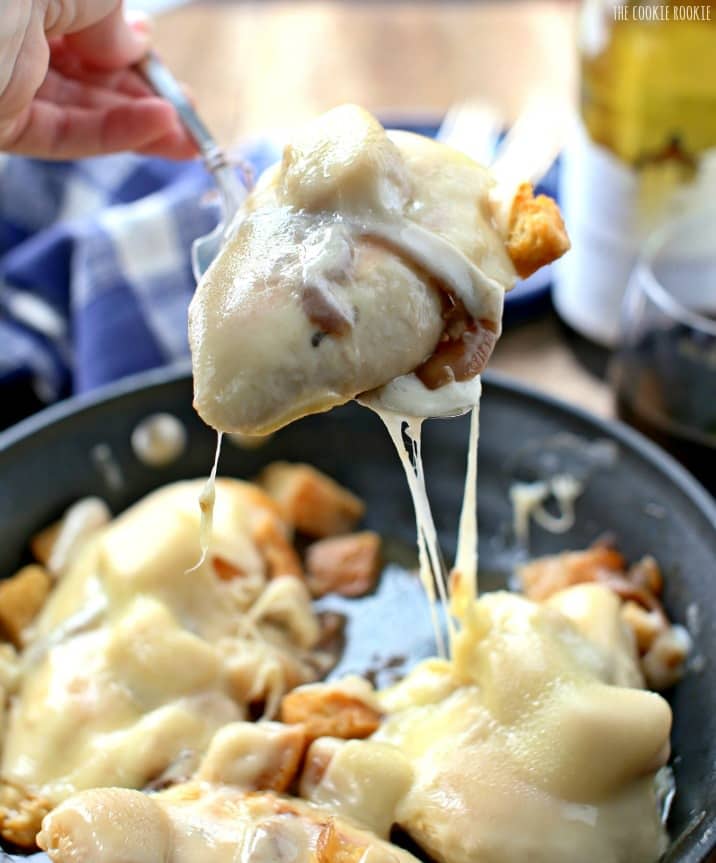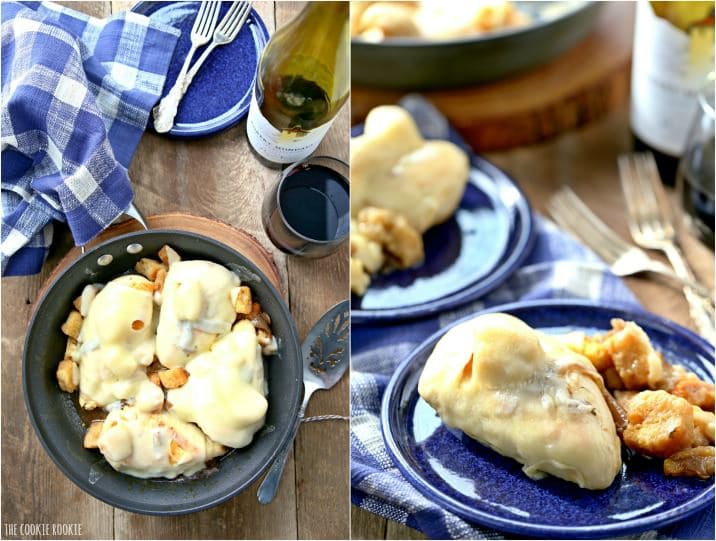 Pat said it looked like the chicken had growths.  Those are croutons under a layer of cheese.  The most delicious growths I've ever seen! Ha, but yeah they do kinda look weird.  Just go with it.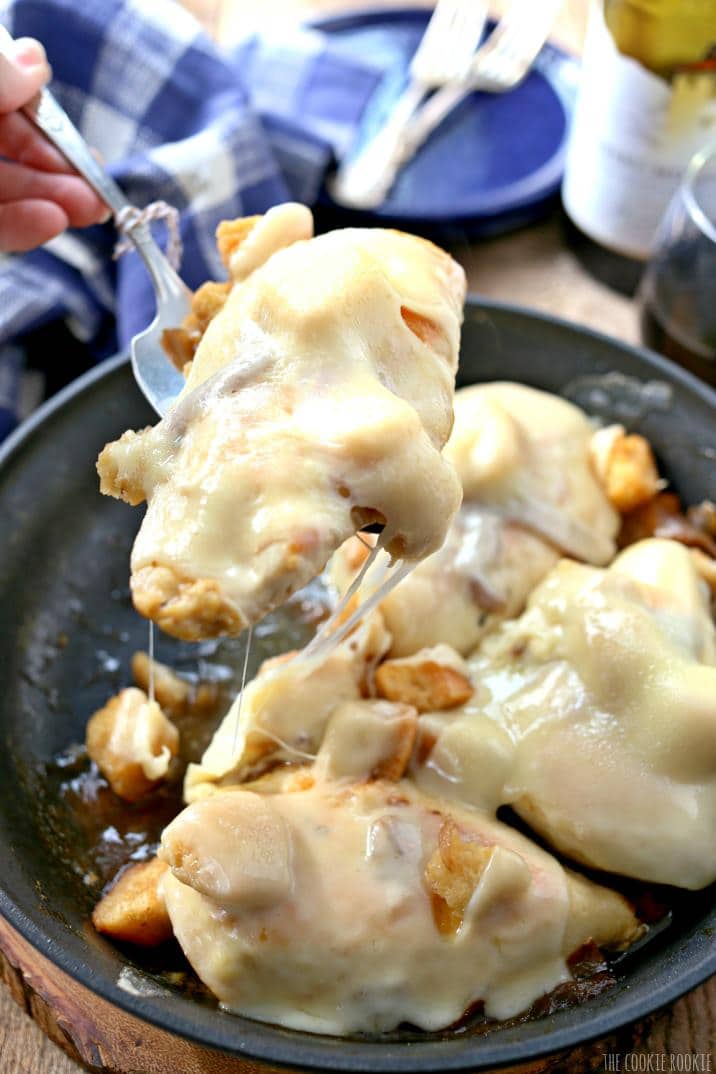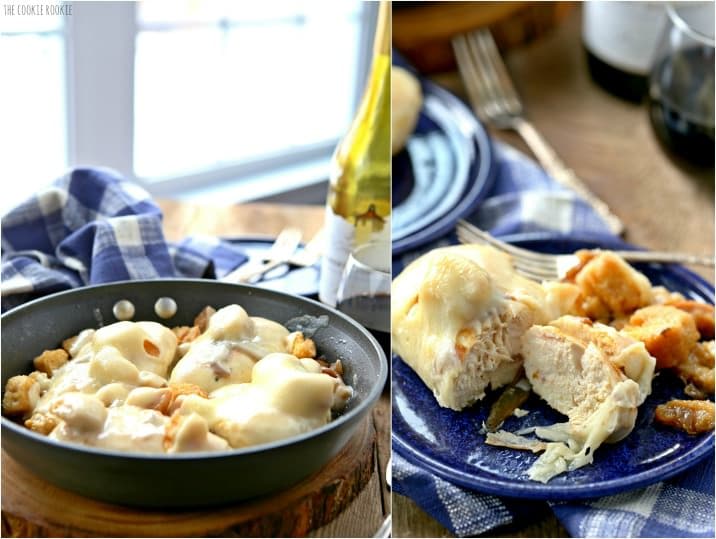 Pat hates onions…and he ate this without being any the wiser.  He loved it! Growths and all :)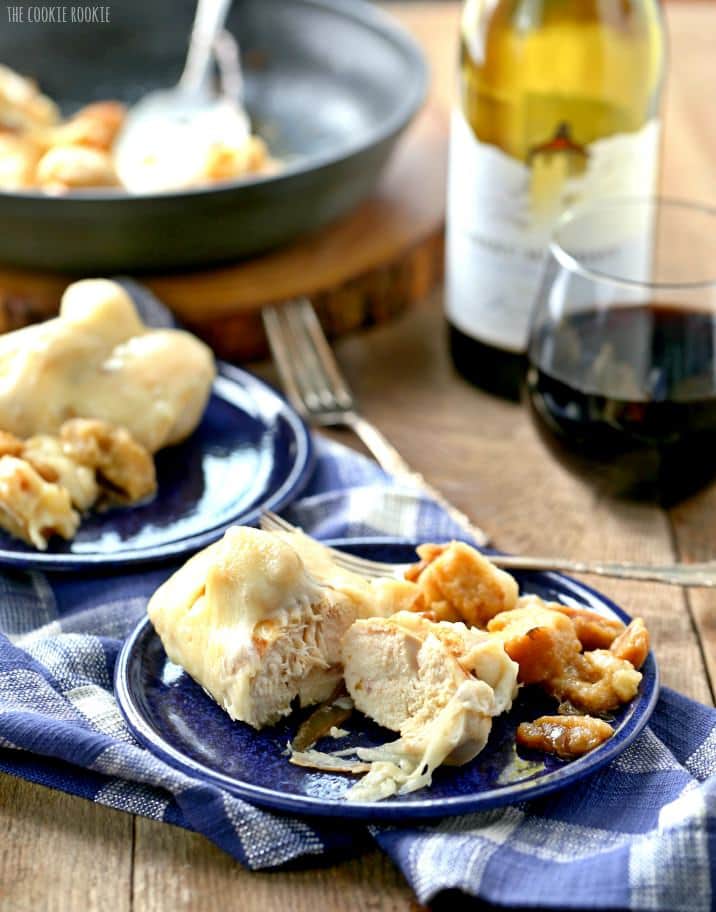 Enjoy!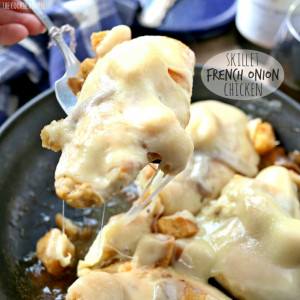 Skillet French Onion Chicken
Print
Ingredients
4

boneless skinless chicken breasts

1 10.5

ounce

can French Onion Soup

1

cup

croutons

2

tablespoons

olive oil

4

slices

swiss cheese
Instructions
Heat olive oil in a large skillet over medium high heat.

Add chicken and cook each side for 3-4 minutes until browned.

Add the french onion soup to the skillet and allow chicken to continue to cook for another 4-5 minutes on each side, adding the croutons to the mixture after you flip the chicken. Cook the chicken until it's white all the way through.

When chicken is fully cooked, add a slice of swiss cheese to the top of each chicken breast. Turn off heat and allow swiss to melt over the chicken.

Serve with rice or vegetables. Enjoy!
Have a love for all things French Onion? Try out this recipe for classic French Onion Soup from Genius Kitchen.