Slow Cooker Cashew Chicken, an easy and delicious dinner everyone can enjoy! Instead of ordering out, make this in your crockpot. You won't be sorry.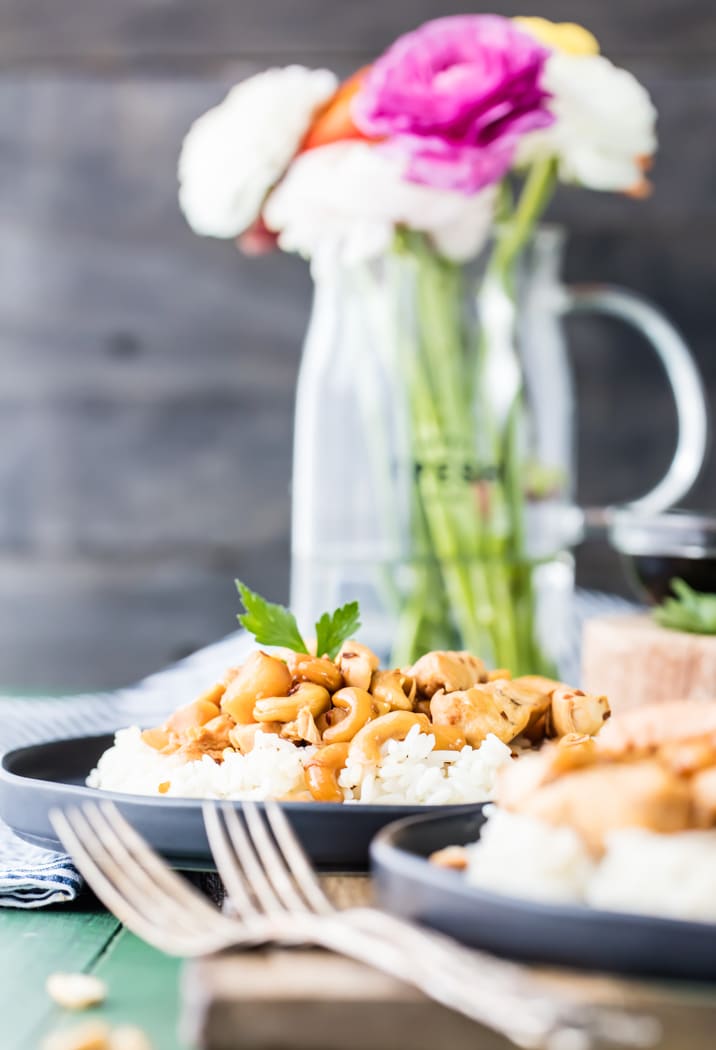 Since we moved into our new house (I guess it's not so new anymore…it's older than this blog!) we have been searching for a great Chinese Delivery restaurant. You know those nights. The lazy nights where Netflix is king and you DO NOT want to cook. Great Chinese food sounds like the absolute perfect thing…but all the places close by are less than perfect. Or even less than mediocre. Well now you can have your delicious Chinese food with almost zero effort; enjoying your Netflix undisturbed as you were meant to! Enter Slow Cooker Cashew Chicken. I'm in love!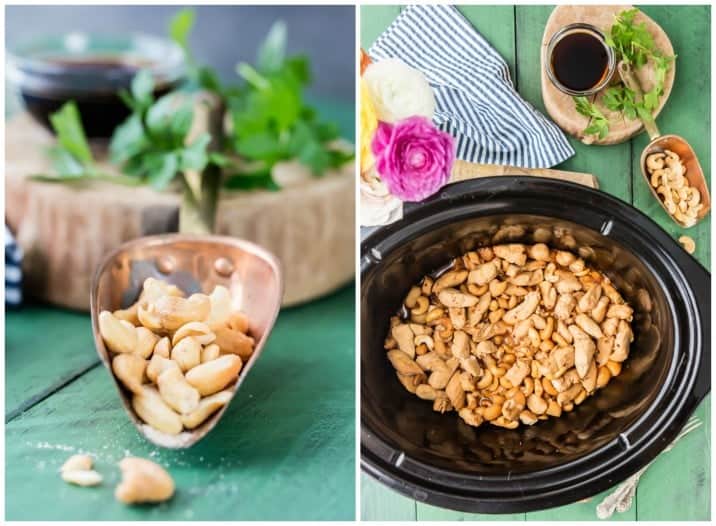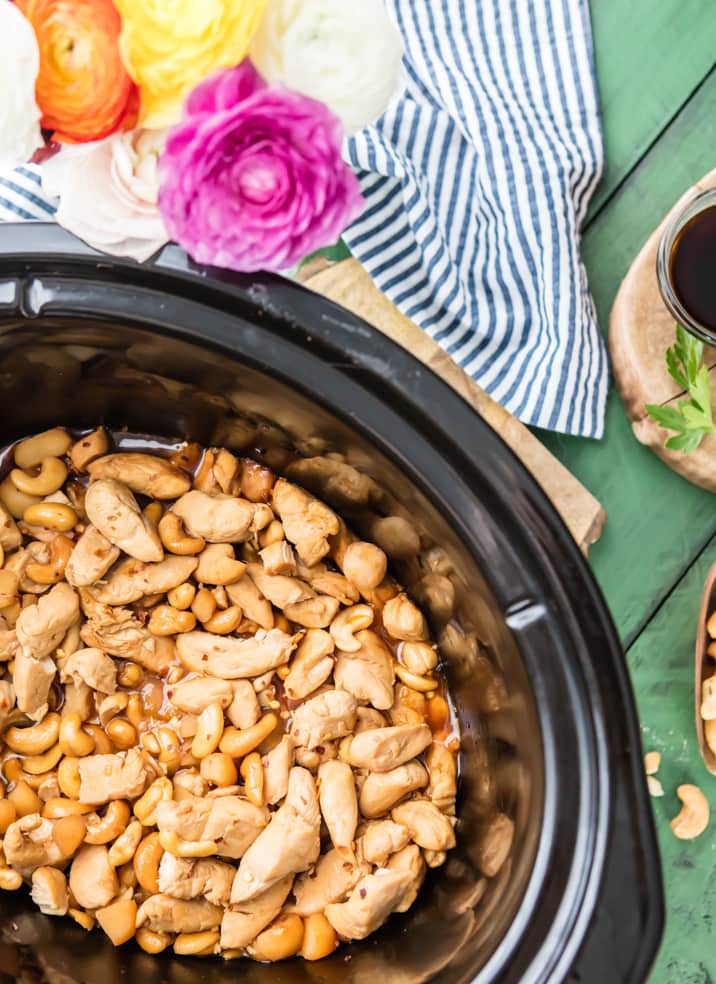 This meal is seriously SHOCKINGLY easy. I didn't even stir when I added the ingredients. Browning the chicken is the only step that takes any work…and if you consider that work you are lazier than me (and that's saying something!).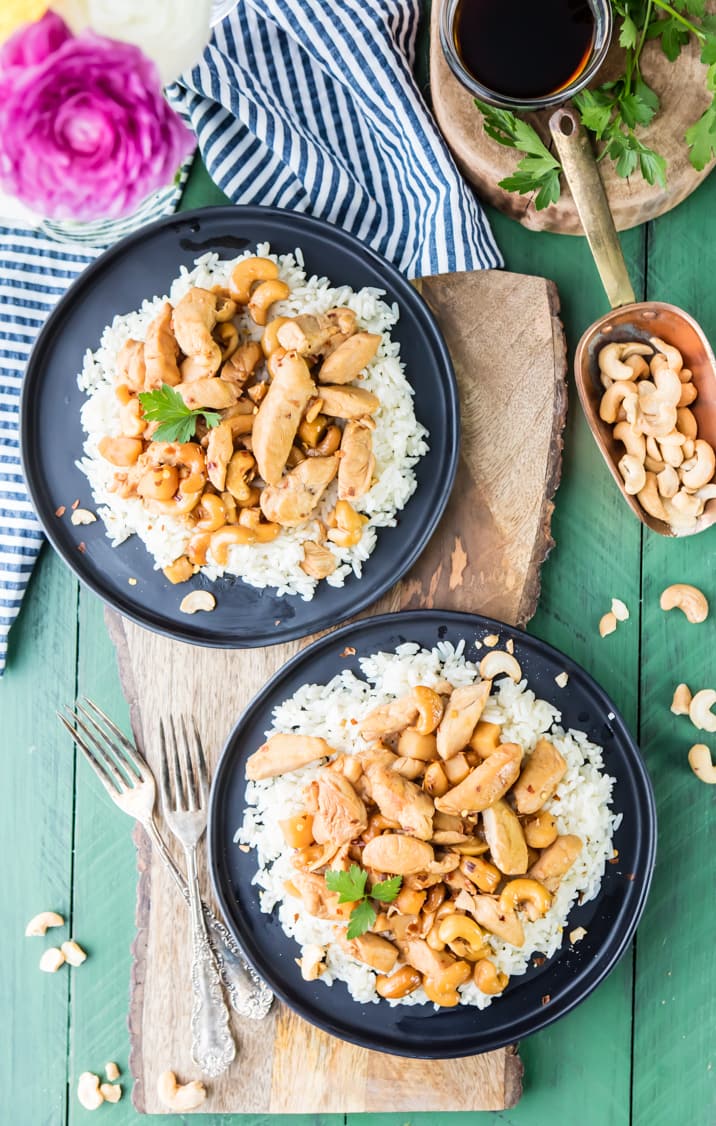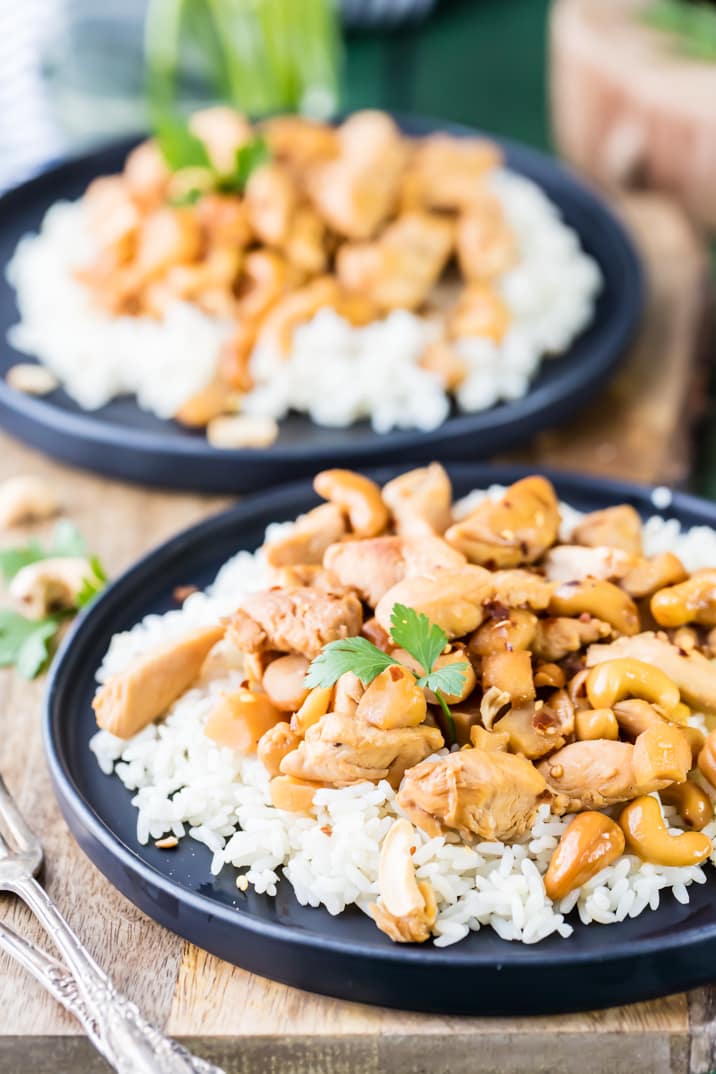 My favorite ingredient is an optional one: WATER CHESTNUTS! I don't know why I love them so much in Cashew Chicken, but I feel they're a must. Extra crunch is never a problem!
I hope this Slow Cooker Cashew Chicken makes your Netflix nights all the better!!
I'm all about recipes that make life easy.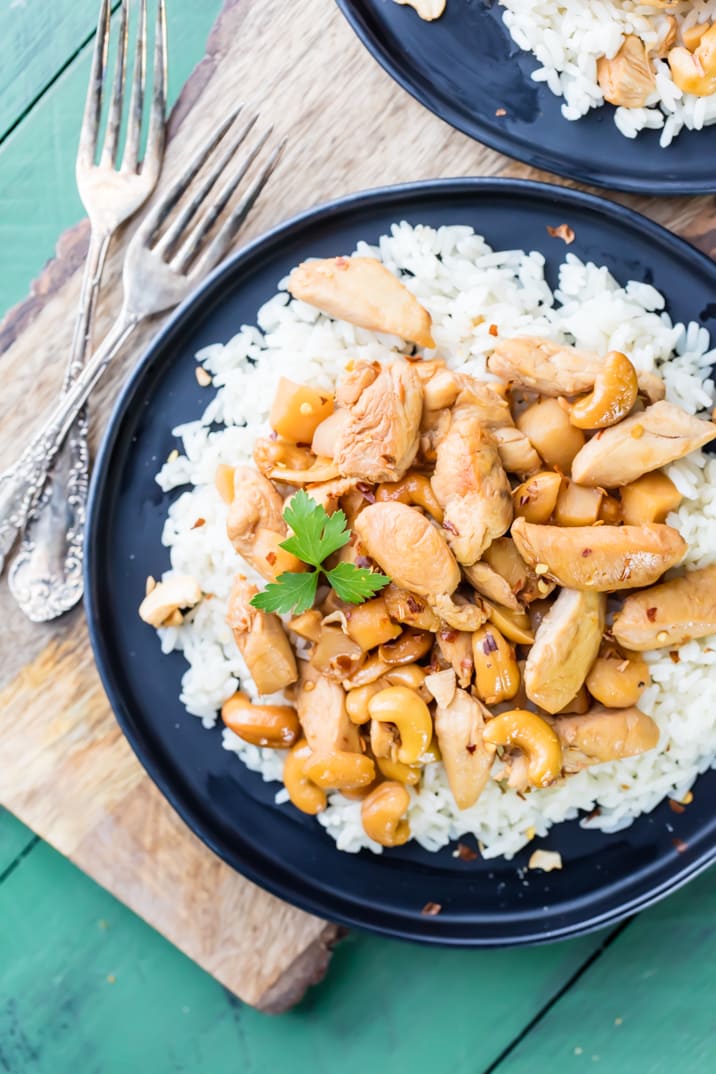 Enjoy!
Ingredients
2 lbs. bonesless skinless chicken tenders, sliced into small strips
1 T. canola oil
1/4 cup soy sauce
2 T. apple cider vinegar (or rice wine vinegar)
2 T. ketchup
1 T. dark brown sugar
1 T. minced garlic
1/2 teaspoon grated ginger
1/2 teaspoon red pepper flakes
1 cup cashew halves
Instructions
Heat oil on medium high heat in a large skillet. Add chicken and cook each side for 2 minutes until browned.
Place chicken in the slow cooker and top with soy sauce, vinegar, ketchup, brown sugar, garlic, ginger, and red pepper flakes.
Stir to combine.
Cook for 2 hours on high or 4 hours on low.
minutes before done, stir in cashews.
Serve over rice. Enjoy!
7.6.4
1869
https://www.thecookierookie.com/slow-cooker-cashew-chicken/

JOIN OUR MAILING LIST
TO GET COOKING!
Subscibe to recieve all the latest, greatest, and EASIEST recipes sent straight to your email inbox. If we post something yummy, you'll be the first to know.