A Non-Alcoholic Holiday Punch Recipe is a must for this time of year. This FESTIVE SNOW PUNCH is our favorite non-alcoholic Christmas punch to make around the holidays–something for the whole family! Christmas wouldn't be complete without this fun and festive punch recipe loved by kids and adults.Plus it's SO PRETTY!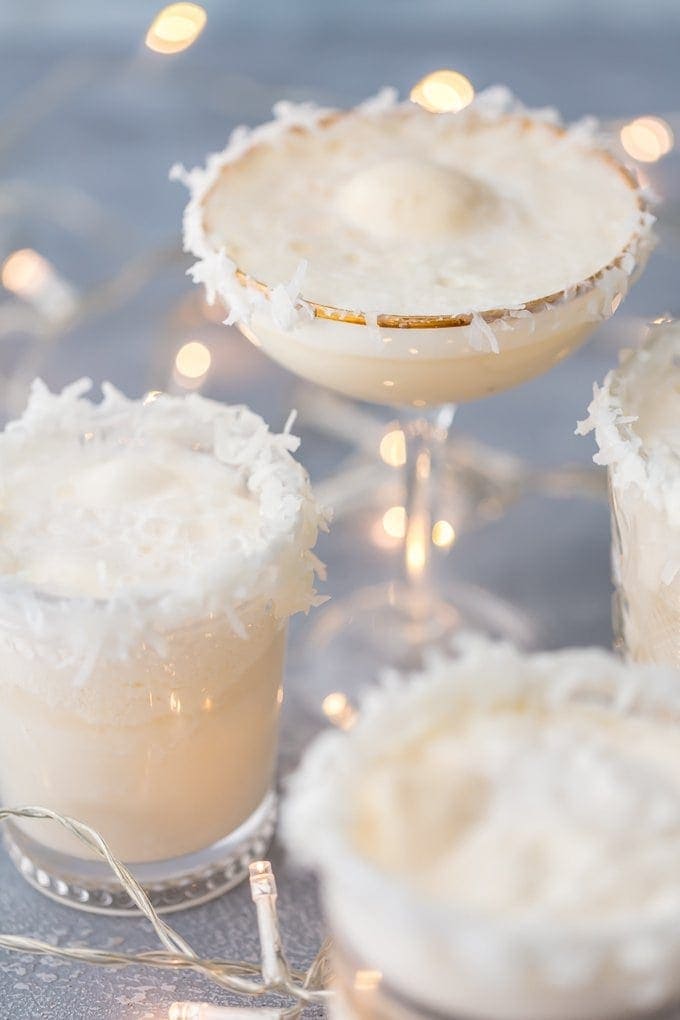 Non-Alcoholic Holiday Punch
Everyone needs a festive non-alcoholic holiday punch recipe for the Christmas season. This Festive Snow Punch will put you in the holiday spirit!
I'm a firm believer that every Christmas party should have a fun and festive punch recipe to brighten the mood. Sure you can do something like Apple Pie Punch or Easy Holiday Party Punch…and I LOVE those, but they have alcohol in them. Sometimes it's better to have a non-alcoholic holiday punch that everyone can enjoy, kids and adults alike!
This non-alcoholic punch recipe uses cream, lemon juice, bananas, and more. It's bright, fruity, refreshing, and SO PRETTY! Isn't it fun?! It's the perfect drink to serve for a white Christmas. Another non-alcoholic Christmas punch recipe I adore is this cranberry-blood orange sugar-free spritzer.
Every Christmas party needs a Non-Alcoholic Holiday Punch Recipe. This Festive Snow Punch is the perfect mocktail to serve for the holidays!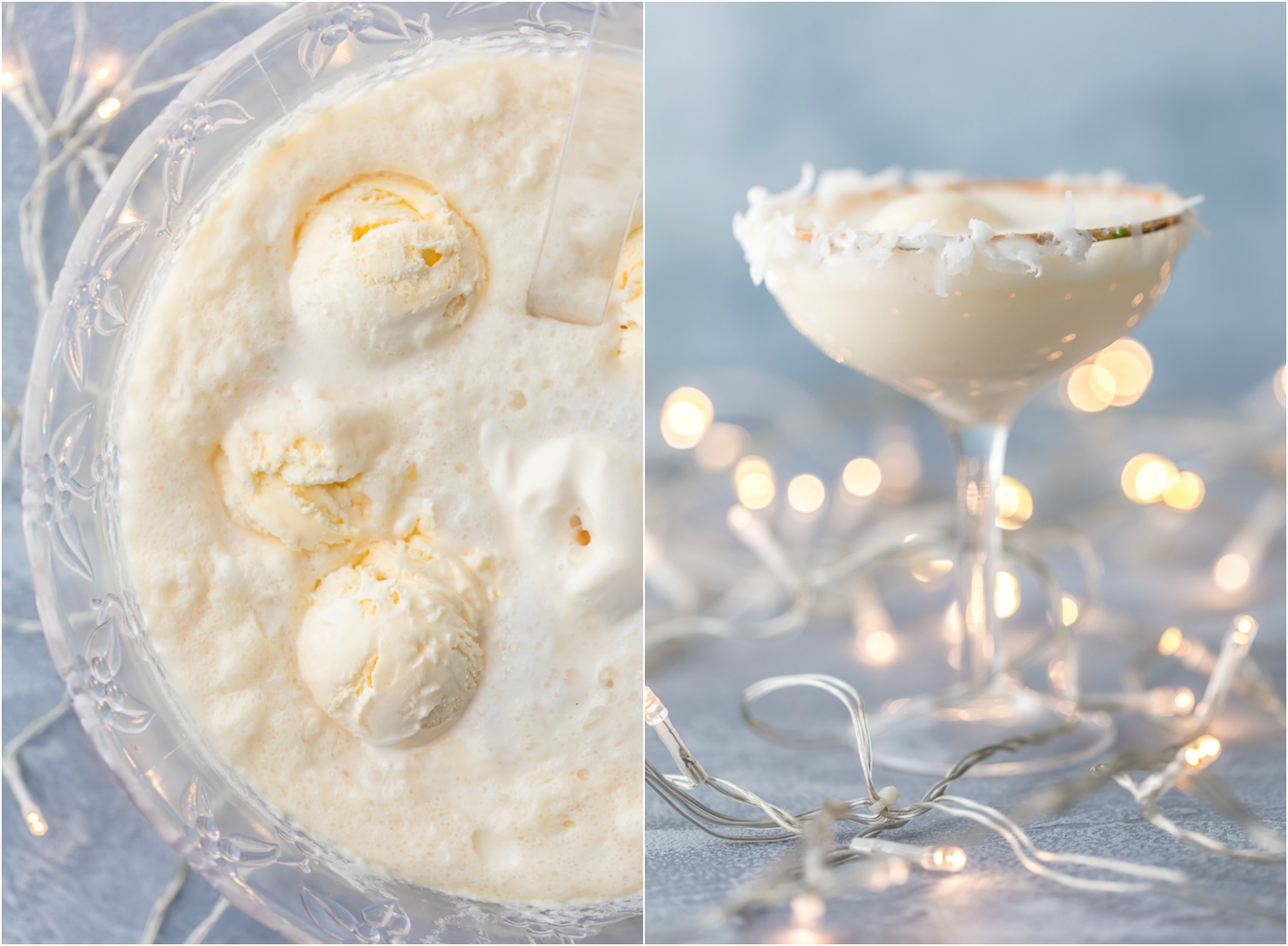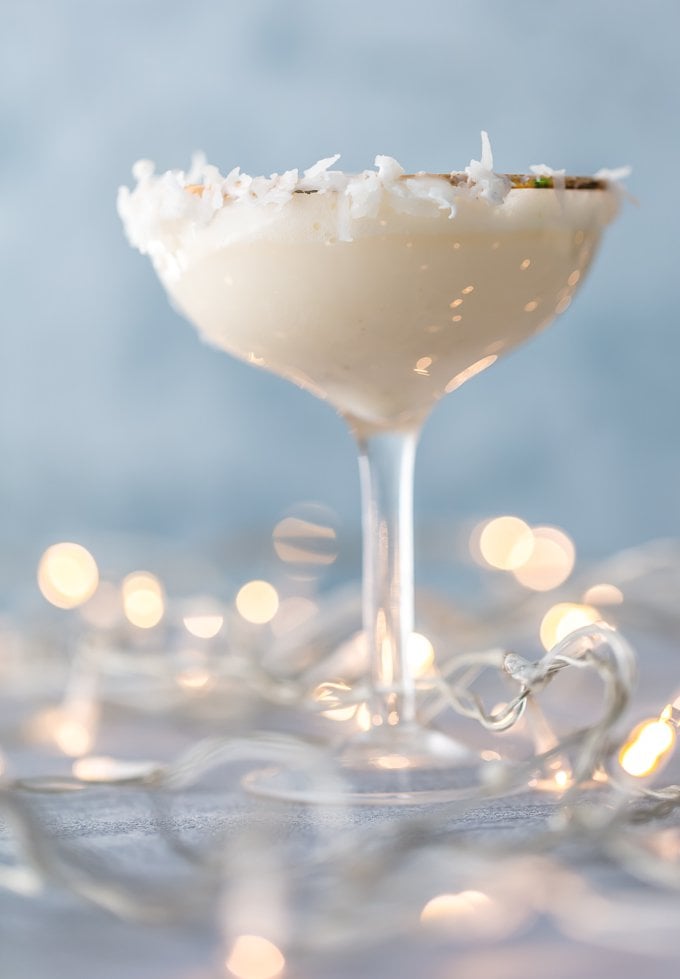 Festive Snow Punch (Christmas Punch Recipe)
This Festive Snow Punch is so sweet and creamy! I always have a non-alcoholic punch ready for any holiday parties so that everyone can enjoy it. It's so fun watching both kids and adults go nuts for this holiday mocktail.
We topped our festive Christmas mocktails with vanilla bean ice cream, and I can just picture Dez enjoying this on Christmas now. I know she will love it! This drink is almost like a holiday ice cream float. It's just so delicious and fun. It might edge out my other drinks as my favorite non-alcoholic Christmas punch. It's just so darn cute and tasty.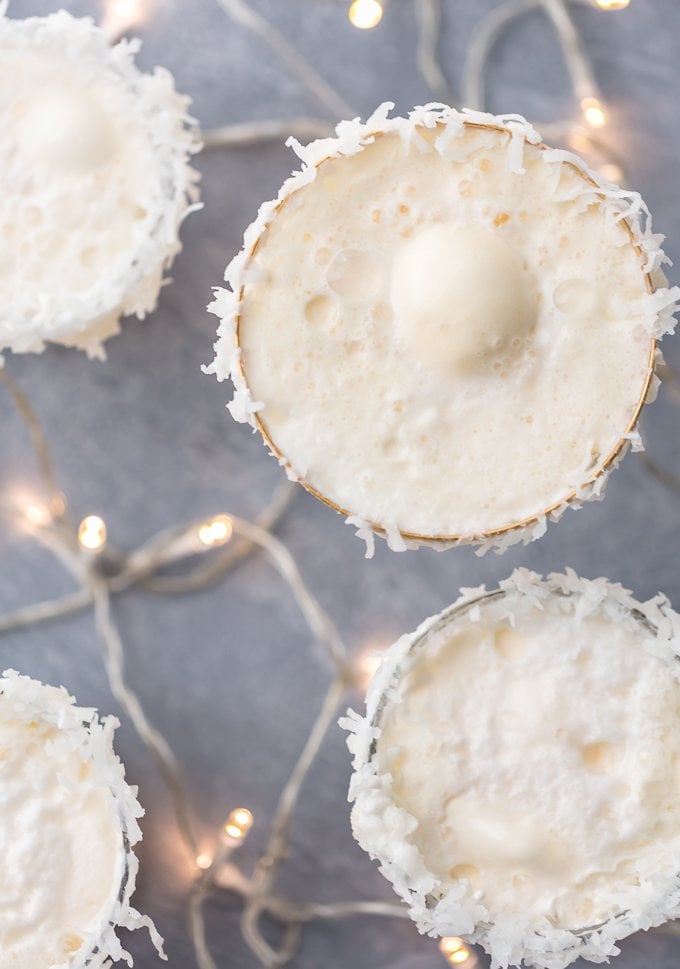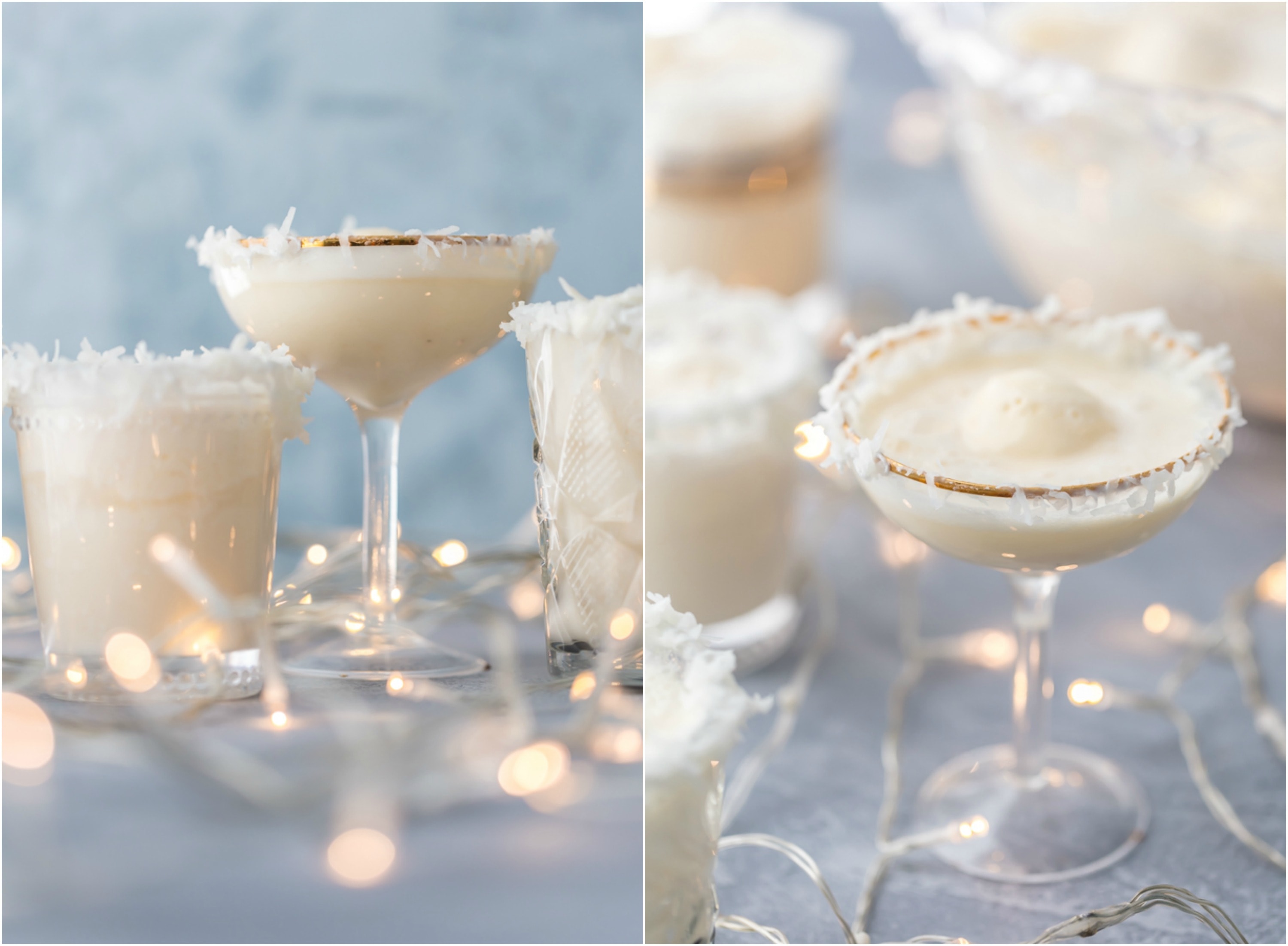 Other Favorite Holiday Mocktail Recipes
You gotta try this Snow Punch for your holiday party! It's sure to win everyone over.
While everyone will definitely love this non-alcoholic punch recipe, there are plenty of other Holiday Mocktails and Festive non-alcoholic drinks you can make all winter long.
Peppermint Hot Chocolate Floats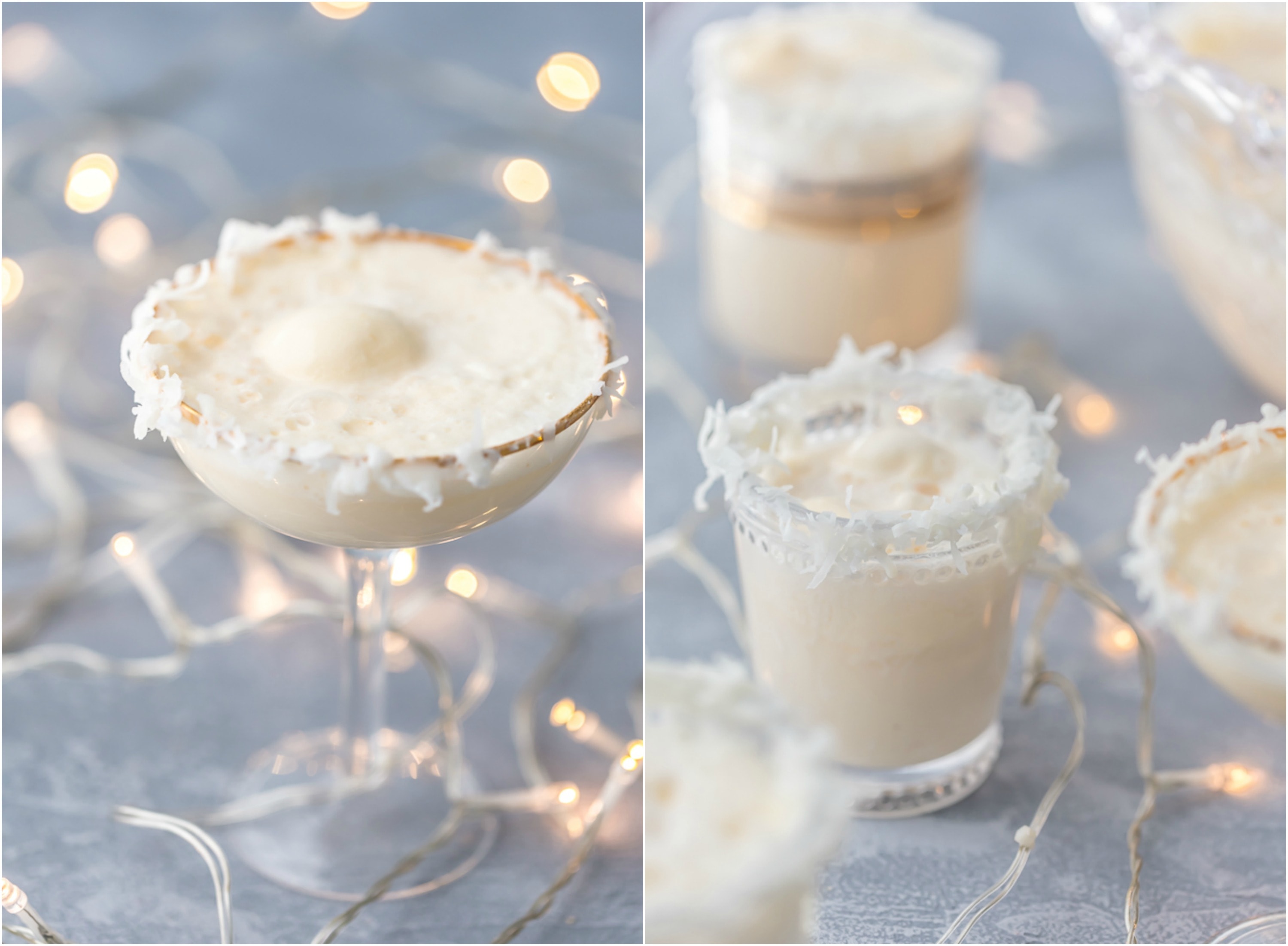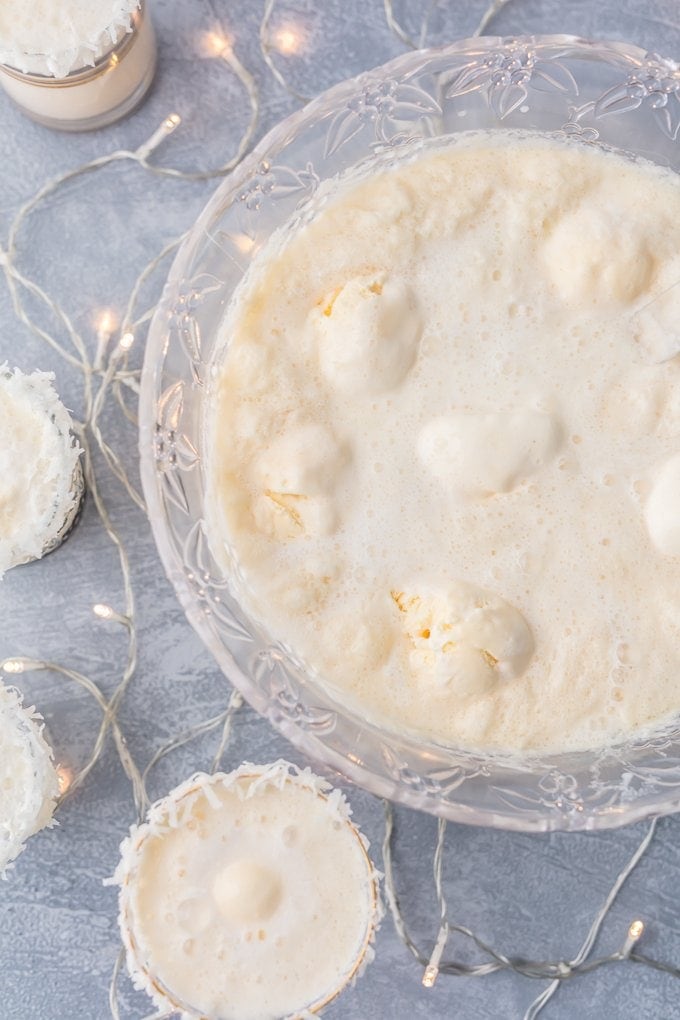 Easy Holiday Punch Recipe
I know some readers get frustrated when I take too many pictures, but I was just so excited about this pretty non-alcoholic Christmas punch recipe that I couldn't stop. I just love how festive it is! We dipped the rim in a little bit of vanilla frosting and then in shredded coconut to create the "snow". Totally optional but I think it adds a lot to the overall look. It's a fun little festive touch.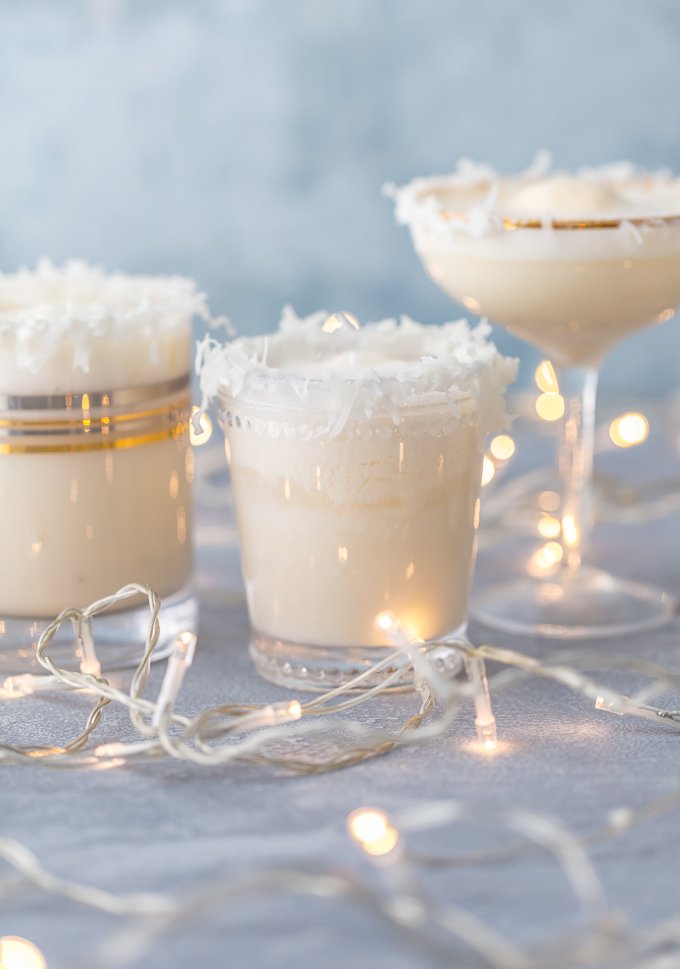 If you're throwing a party this holiday season, you NEED a non-alcoholic Christmas punch. And this FESTIVE SNOW PUNCH is an absolute MUST. It's simple to throw together and tastes amazing and unique. Have some fun glasses on hand and let your guests garnish them with "snow" themselves. Too fun! The Christmas season is all about doing the extra little touches.
Cheers, friends! Merry Christmas one and all. :)
See the recipe card below for details on how to make this Non-Alcoholic Christmas Punch recipe. Enjoy!
Try these fun Holiday dessert recipes: