LEMON PEPPER PARMESAN TILAPIA is as healthy as it is delicious! This is such an easy favorite…made in minutes!
Life has been BUSY lately.  Sometimes its hard to want to cook when I get home.  Luckily I found this incredibly easy and quick recipe for Lemon Pepper Parmesan Tilapia.  I am in love.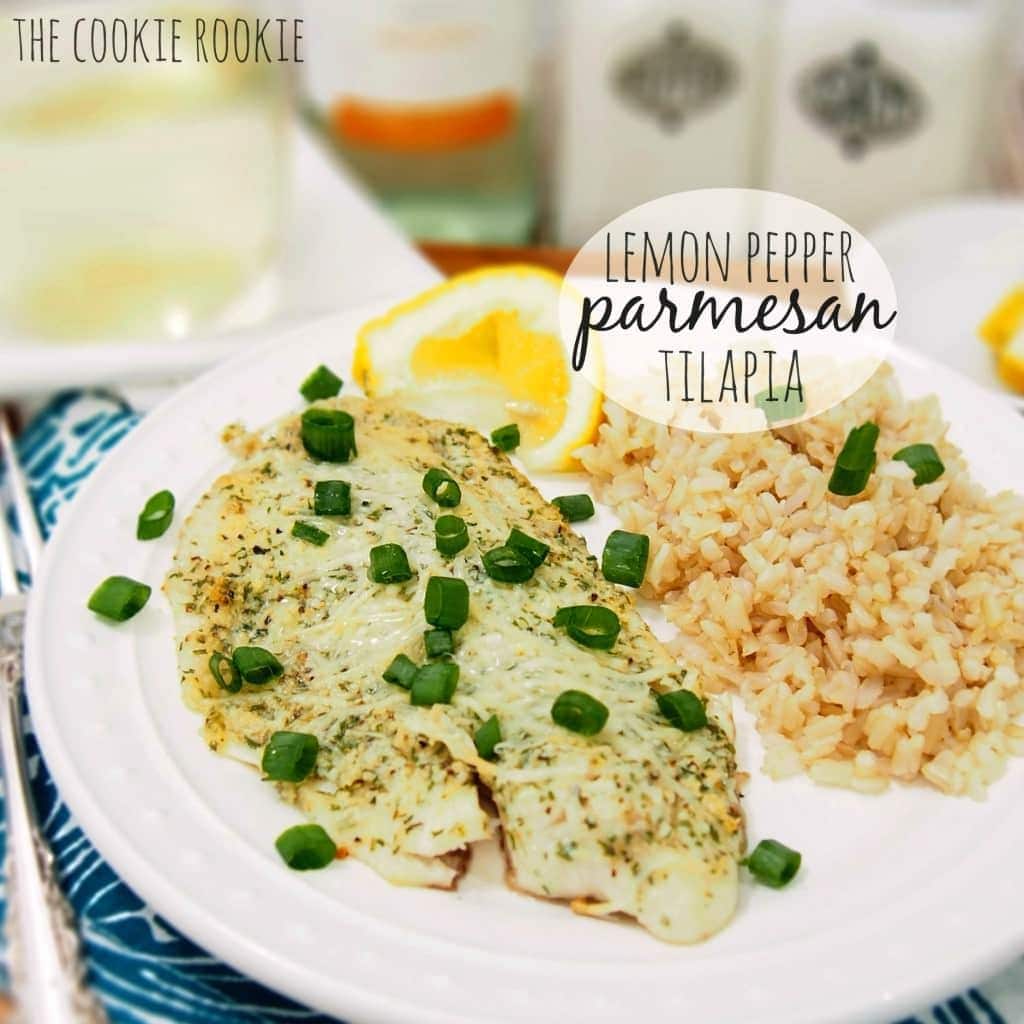 I have always loved seafood, especially salmon and tilapia, but have never cooked it until recently.  I've been trying to make healthier dishes lately, and its always a plus when they are easy as well.  This dish blew me away.  Prep time and cook time COMBINED…it took 15 minutes.  Combined!!! Like I said…I'm in love.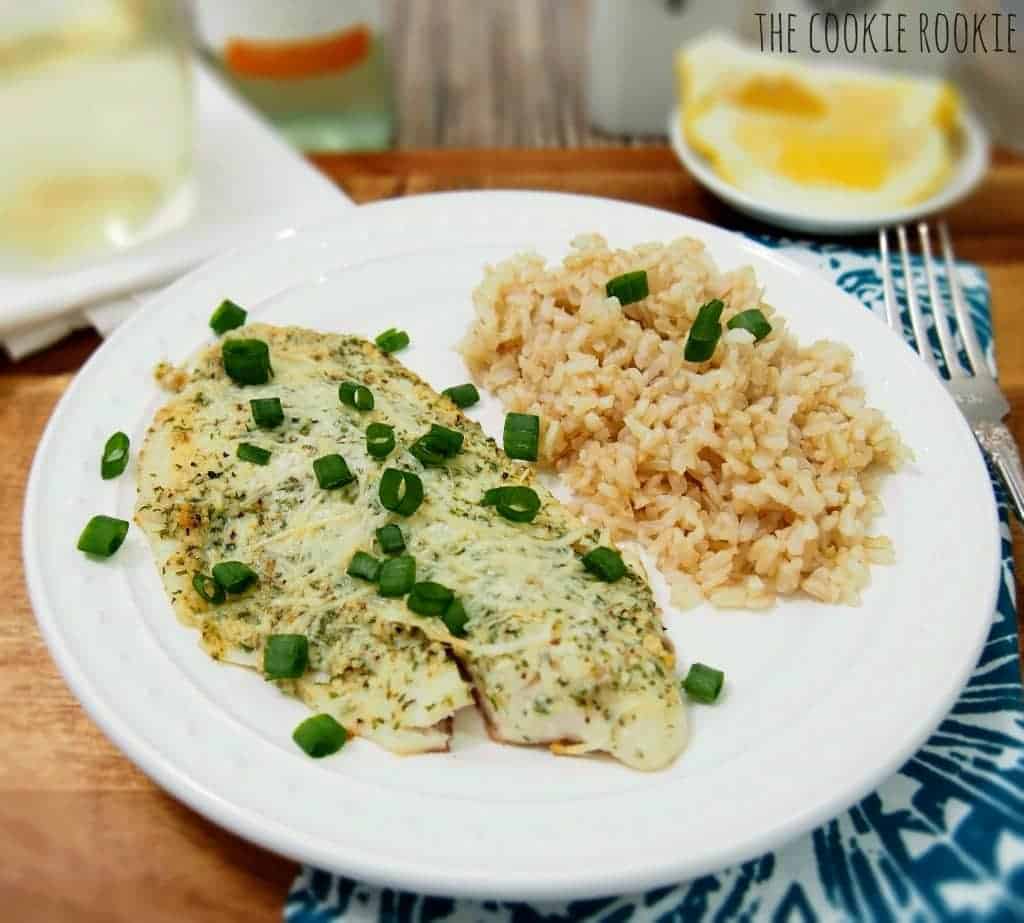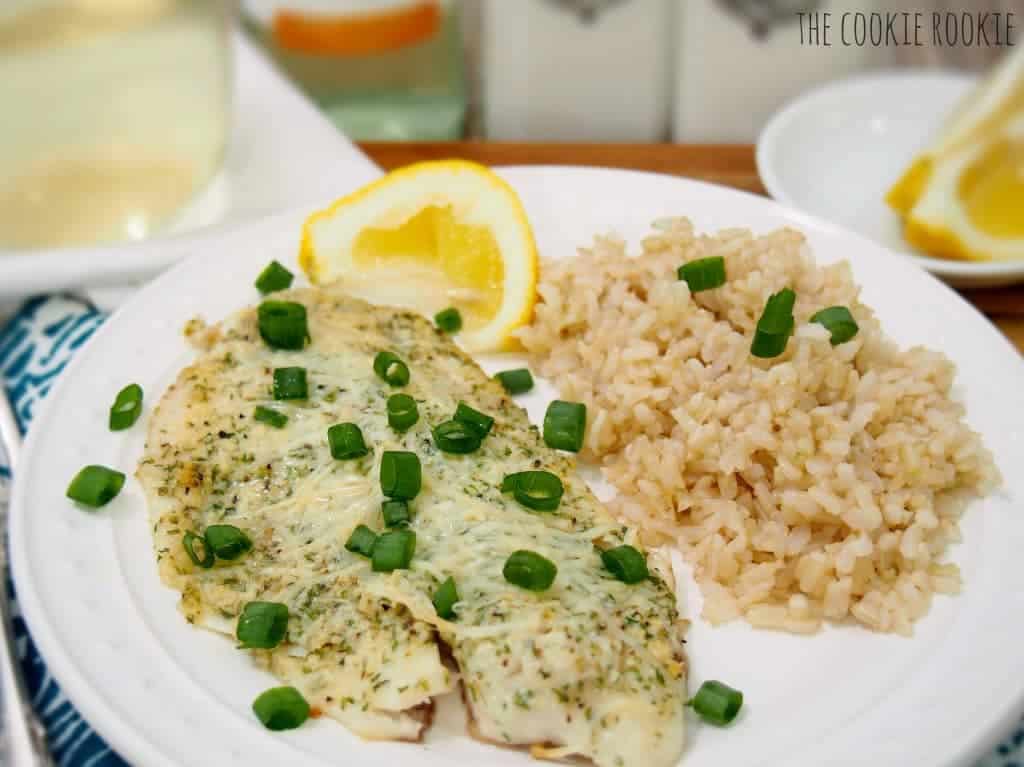 The lemon pepper parmesan crust was so flavorful and simple.  I served it with brown rice (steamed in a bag in the microwave…bam!) and it was a delicious, EASY, and healthy dinner.  I can't wait to make this time and time again in the future.  Busy seems to be a theme lately.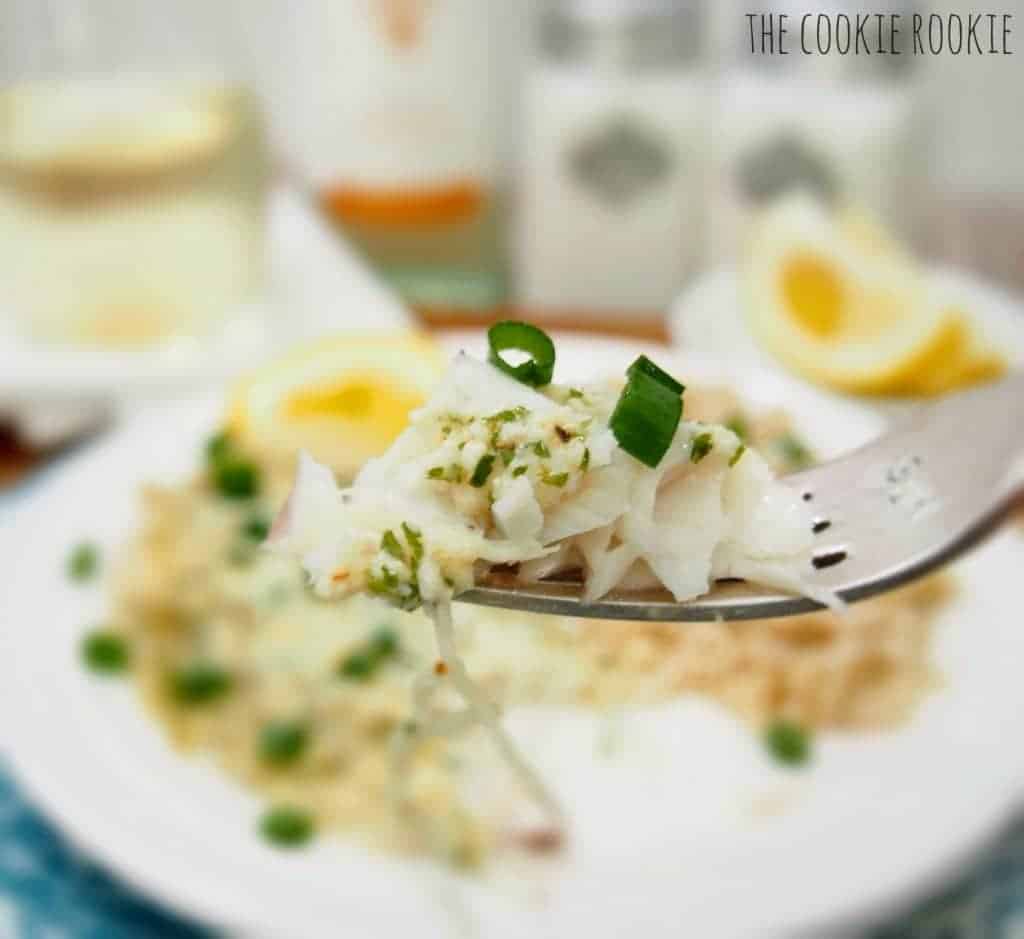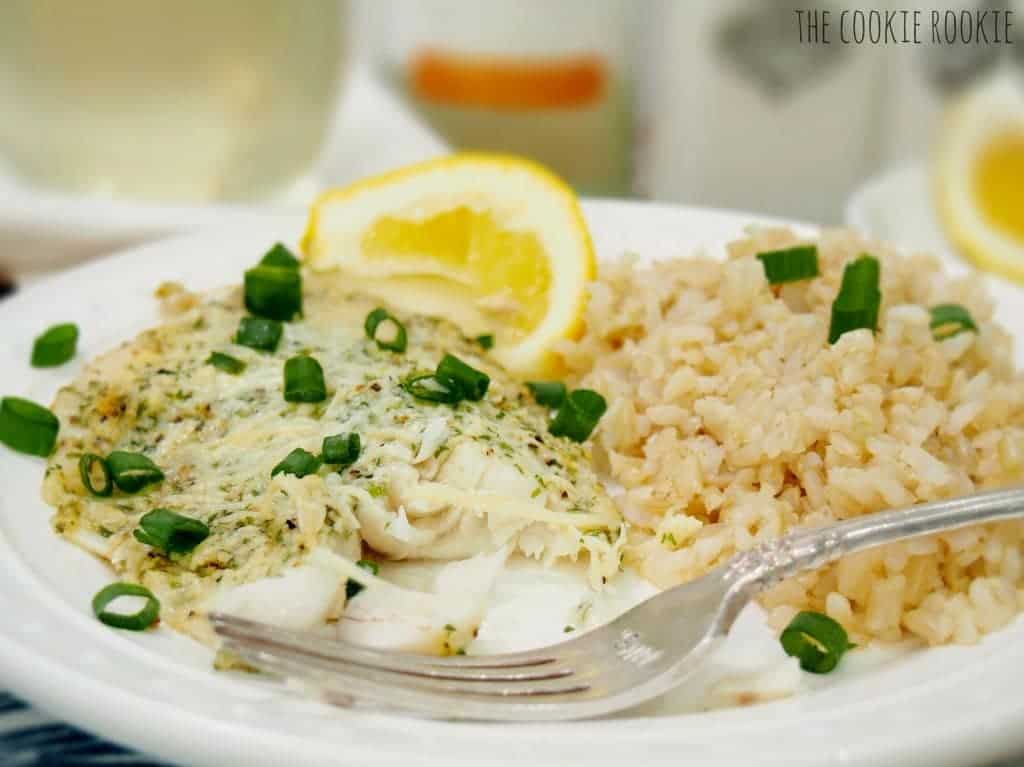 YUM.  I'm remembering how good it tasted while I upload the pictures!  Who knew healthy tasted this good. I adapted this recipe from one of my very favorite blogs, Taste and Tell.  She used a different spice combination, and it looks delicious as well.  All of her recipes are fantastic…check out her recipe HERE.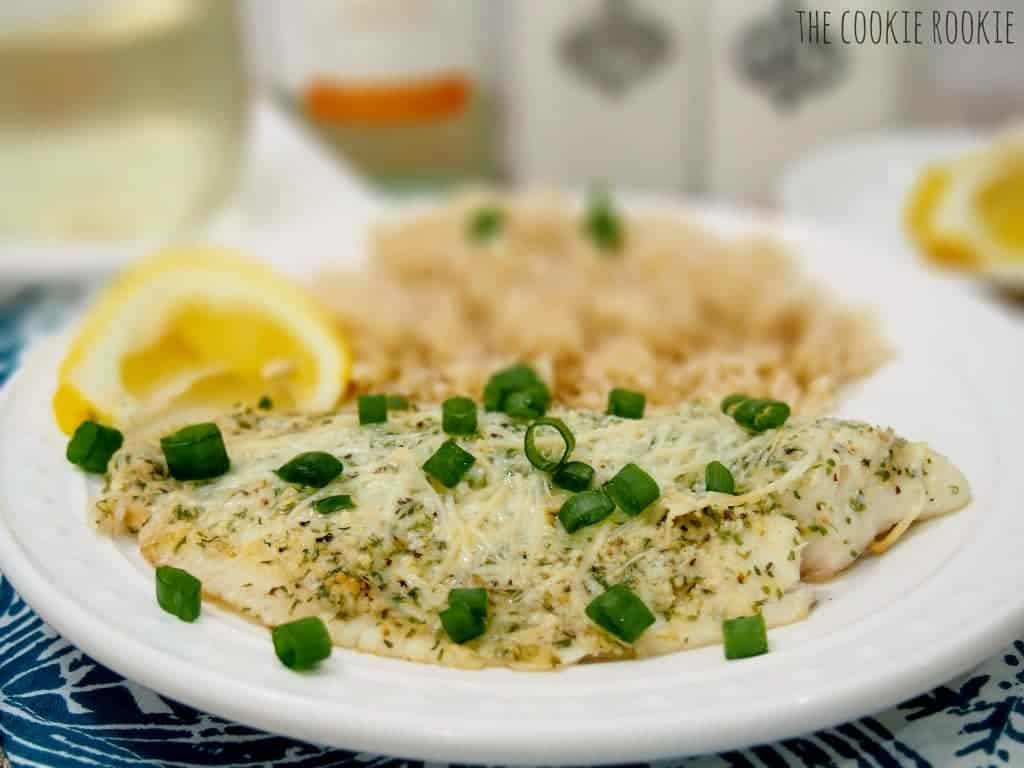 I hope you can make this recipe, then enjoy your added extra free time! I think I'll waste mine by watching all the reality tv on my DVR.  The Bachelor home town dates are calling my name!  Enjoy :)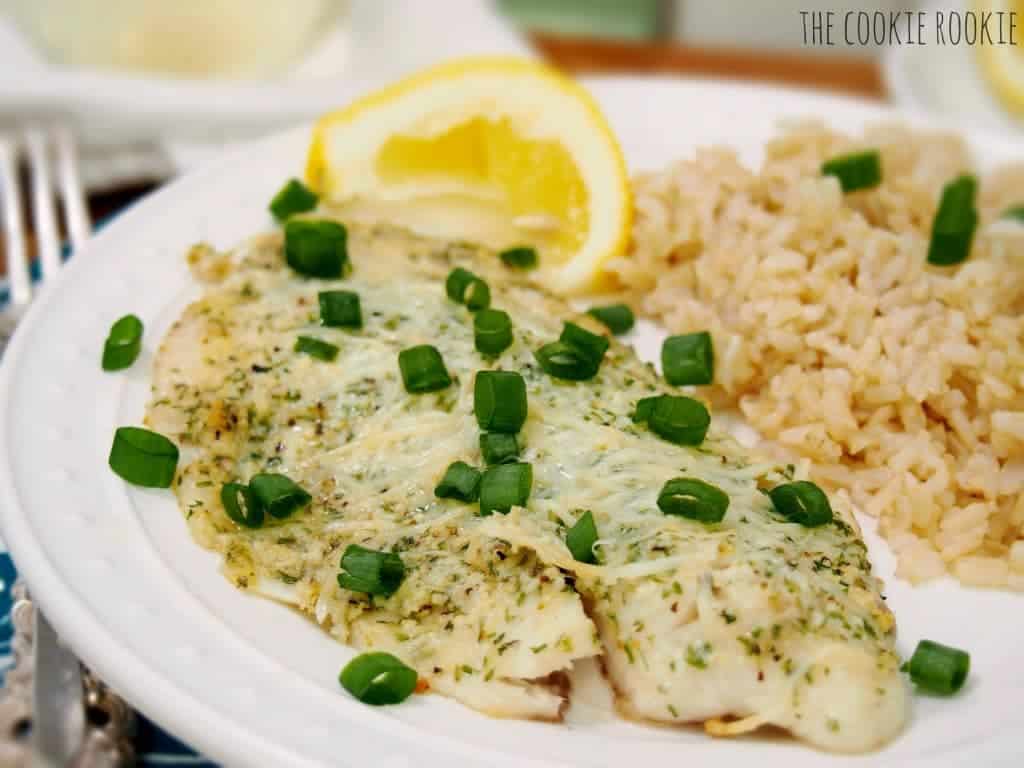 Lemon Pepper Parmesan Tilapia
simple and delicious tilapia with a lemon pepper parmesan crust. yum!
Ingredients
3/4 cup grated Parmesan cheese
1/4 cup shredded Parmesan
1/4 cup diced green onions (optional)
1 tablespoon lemon pepper
1 tablespoon chopped parsley
1/4 teaspoon salt
1 tablespoon olive oil
4 tilapia filets (about 4 oz each)
lemon, cut into wedges
Instructions
Preheat the oven to 400F.
mix together the grated Parmesan, lemon pepper, parsley and salt. Drizzle the tilapia with olive oil, then coat with the cheese mixture, pressing it in lightly with your fingers to make sure it sticks. sprinkle lightly with shredded parmesan. Transfer to foil lined baking sheet.
Bake until the fish is opaque in the thickest part, about 10 minutes.
to brown further, broil for about 5 more minutes until cheese crust is slightly crispy (watch carefully to make sure fish doesn't burn)
top with green onions and serve with the lemon slices.
enjoy!
7.6.7
1637
https://www.thecookierookie.com/tilapia/
CHECK OUT SOME OTHER FAVORITE SEAFOOD OPTIONS:
GRILLED SALMON WITH AVOCADO SALSA: