Lemon Parmesan Roasted Broccoli is a delicious and healthy side dish recipe, perfect for any meal! I love the flavor combo of the cheese and lemon drizzled on the roasted broccoli. Yum!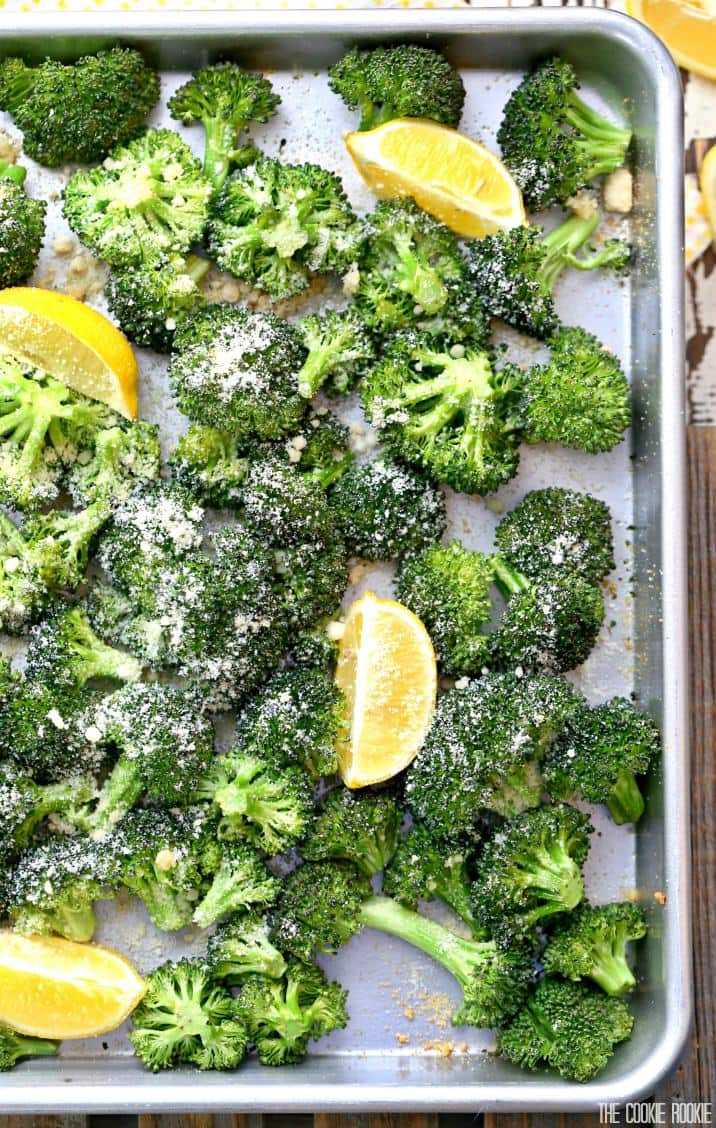 In the food blogging world, it's easy to get caught up in trying to re-invent the wheel.  Every day is spent trying to create new and exciting recipes, eager to make the best and most creative recipes.  But sometimes, simple is best.  Sometimes the old standards have the most flavor.  Roasted Lemon Parmesan Broccoli? It doesn't reinvent the wheel.  It's not the most creative or the newest.  But MAN is it good.  I could eat this roasted broccoli side dish every night!
Roasted Broccoli with Cheese and Lemon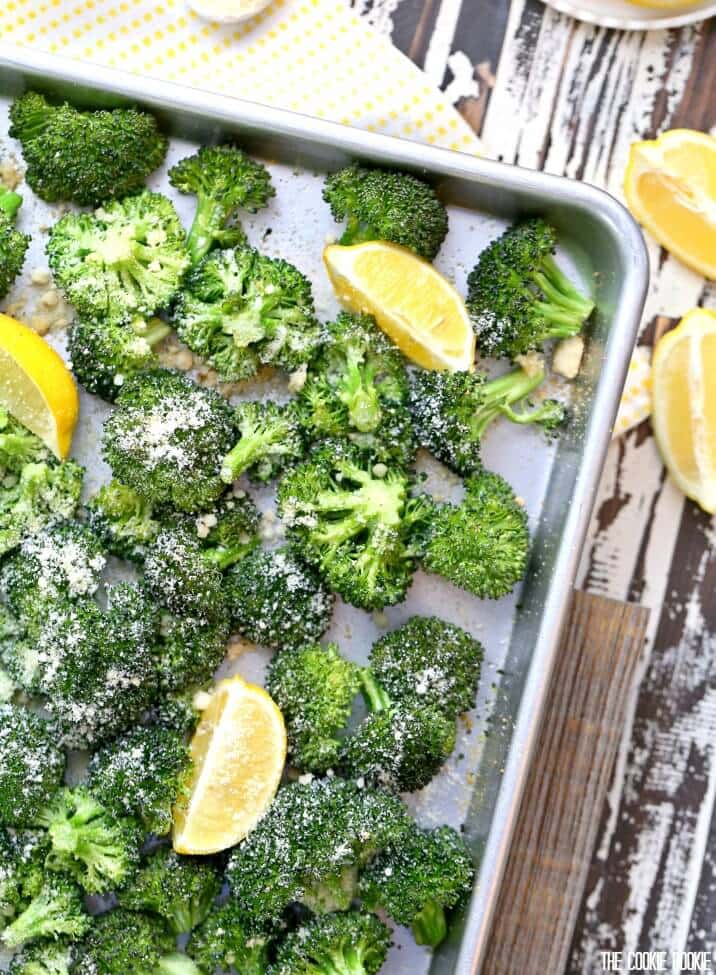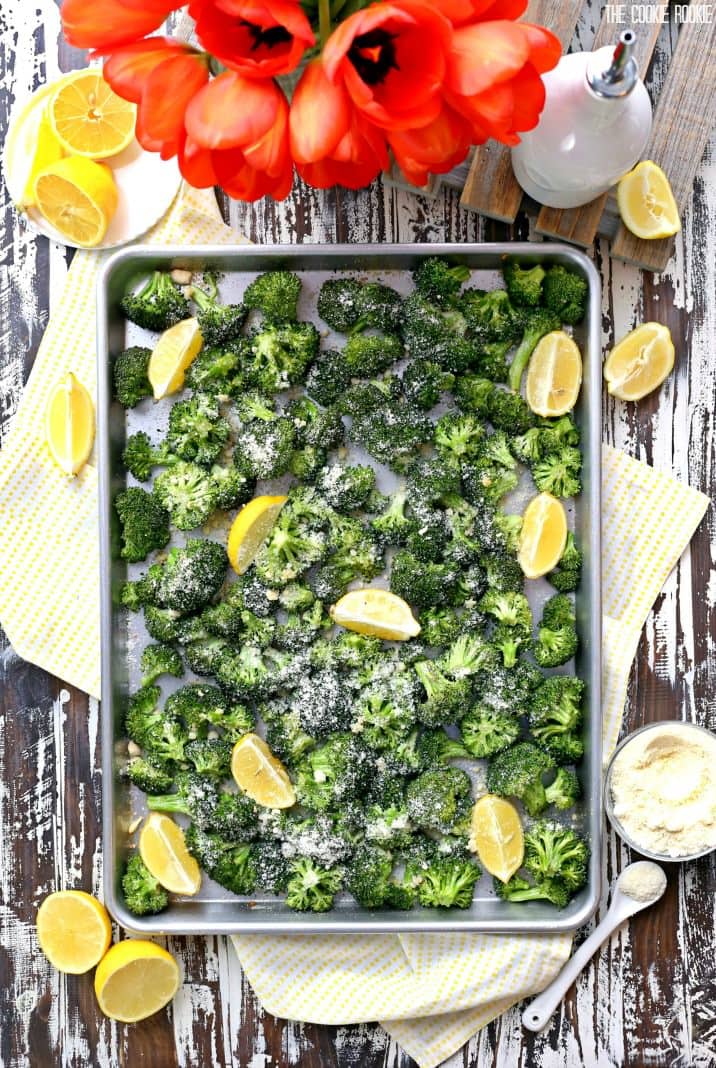 If you want your kids to eat broccoli, this cheesy broccoli recipe might just help!
The bright flavor of the lemon and pop of parmesan cheese are just enough to make this simple side dish extra delish. The recipe is super easy to prep and it doesn't take long at all to roast the broccoli. Just a little over 15 minutes is all it takes to make this delicious but simple broccoli side dish.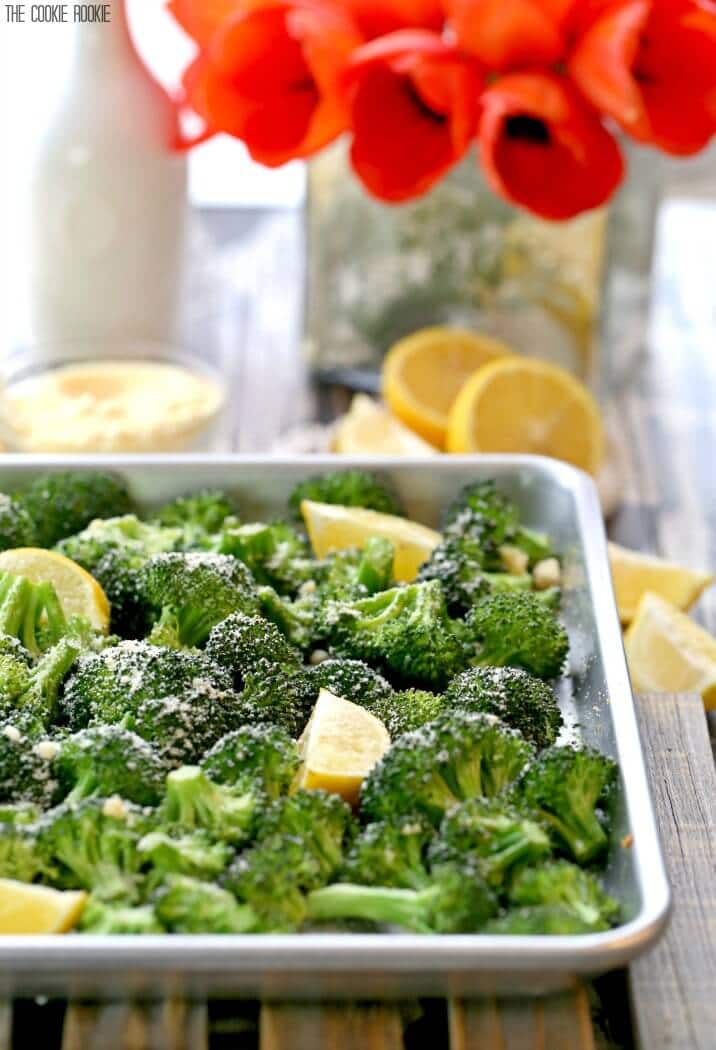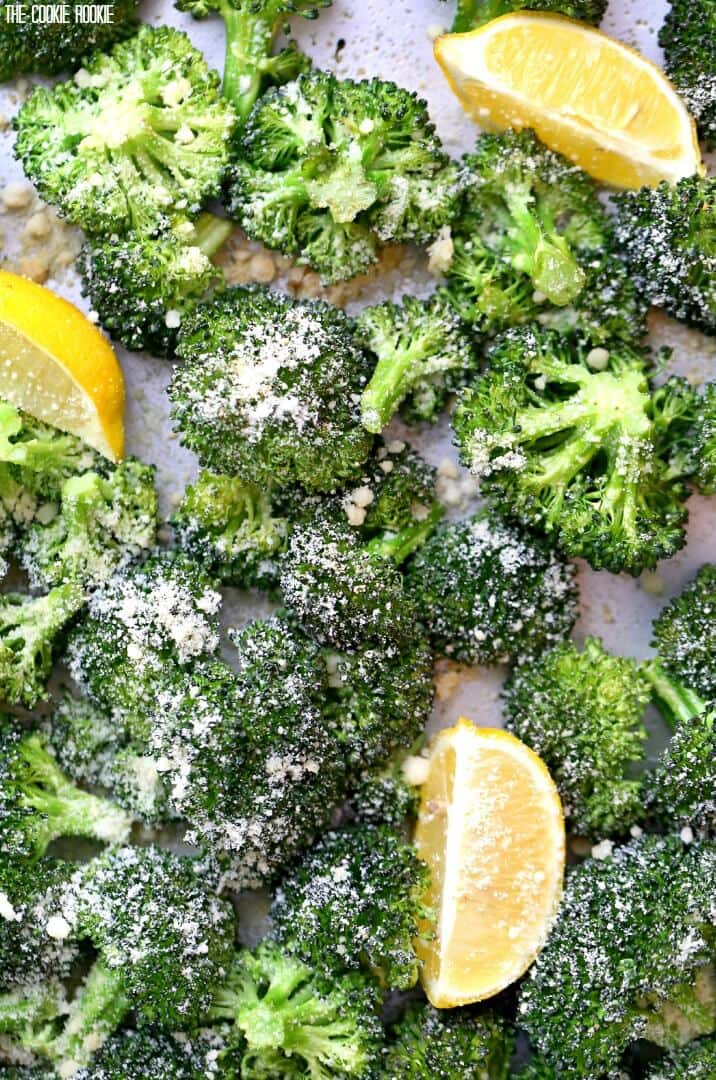 And does it get prettier than simple broccoli, roasted and sprinkled with Parmesan cheese?? I don't think so.  Beautiful!
Other delicious ways to get broccoli into your life:
Lemon Parmesan Roasted Broccoli Recipe
Lemon Parmesan Roasted Broccoli
5 minPrep Time
15 minCook Time
20 minTotal Time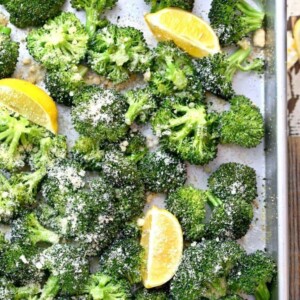 4.4 based on 8 review(s)
Ingredients
24 ounces broccoli florets
2-3 tablespoons olive oil
2 cloves garlic, minced
1/2 cup grated parmesan, divided
Juice of 1 lemon
2 lemons, cut into wedges
Instructions
Preheat oven to 425F
Spray a baking sheet with non-stick spray and set aside.
In a large bowl, combine broccoli, olive oil, salt and pepper, garlic, juice from lemon, and half of the parmesan. Toss to combine all the flavors.
Arrange broccoli in a single layer on the baking sheet and place lemon wedges around as you see fit.
Bake for 12-14 minutes, or until tender
Remove from oven and sprinkle with the rest of the parmesan. Squeeze lemon wedges over broccoli if desired.
Enjoy!
7.6.7
1820
https://www.thecookierookie.com/parmesan-broccoli/