Parmesan Roasted Broccoli is a delicious and healthy side dish recipe, perfect for any meal! I love the flavor combo of the Parmesan Broccoli with lemon and garlic. Yum! This baked broccoli side dish goes with anything, from steak to chicken to fish. This is one of the best roasted broccoli recipes because it's so light & flavorful, I could make it for every meal!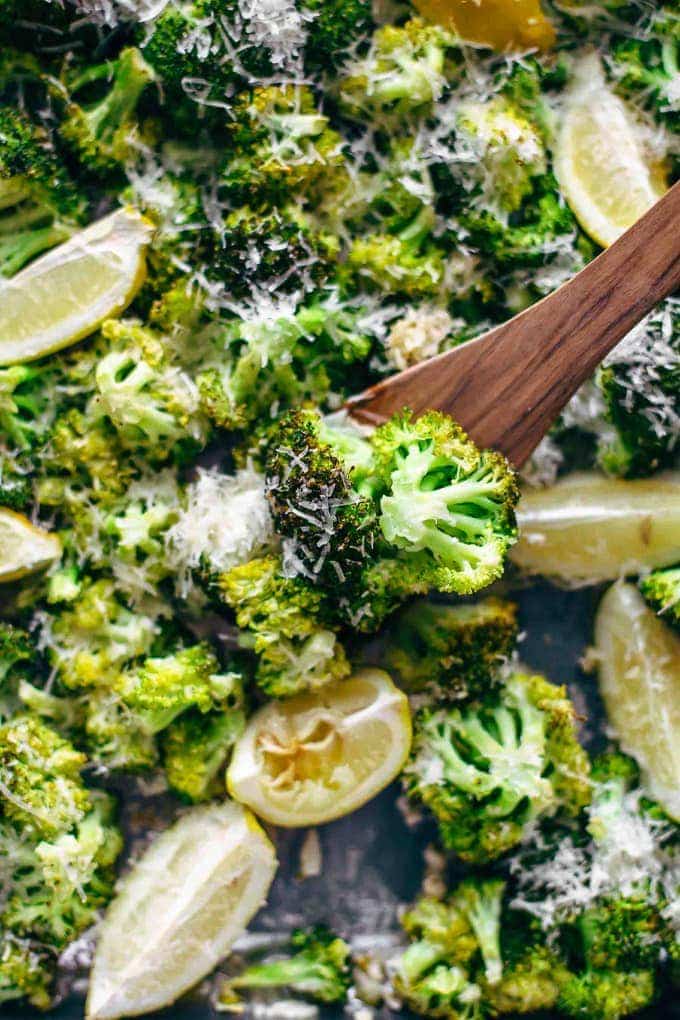 Parmesan Roasted Broccoli
Parmesan Roasted Broccoli is so healthy yet so full of flavor. I could eat this baked broccoli side dish for every meal!
This Roasted Lemon Parmesan Broccoli doesn't reinvent the wheel, but it doesn't have to. It's not the most creative side dish, or the newest. But MAN is it good.
In the food blogging world, it's easy to get caught up in trying to re-invent the wheel. Every day is spent trying to create new and exciting recipes, eager to make the best and most creative recipes. But sometimes, simple is best. Sometimes the old standard recipes have the most flavor. This roasted broccoli recipe is proof of that.
I could eat this baked broccoli side dish every night, and I just might! It goes perfectly with steak, chicken, fish, anything…It's a light and healthy side dish that I'm happy to eat as often as possible.
Make this Garlic, Lemon, & Parmesan Roasted Broccoli recipe for for an easy and healthy side dish!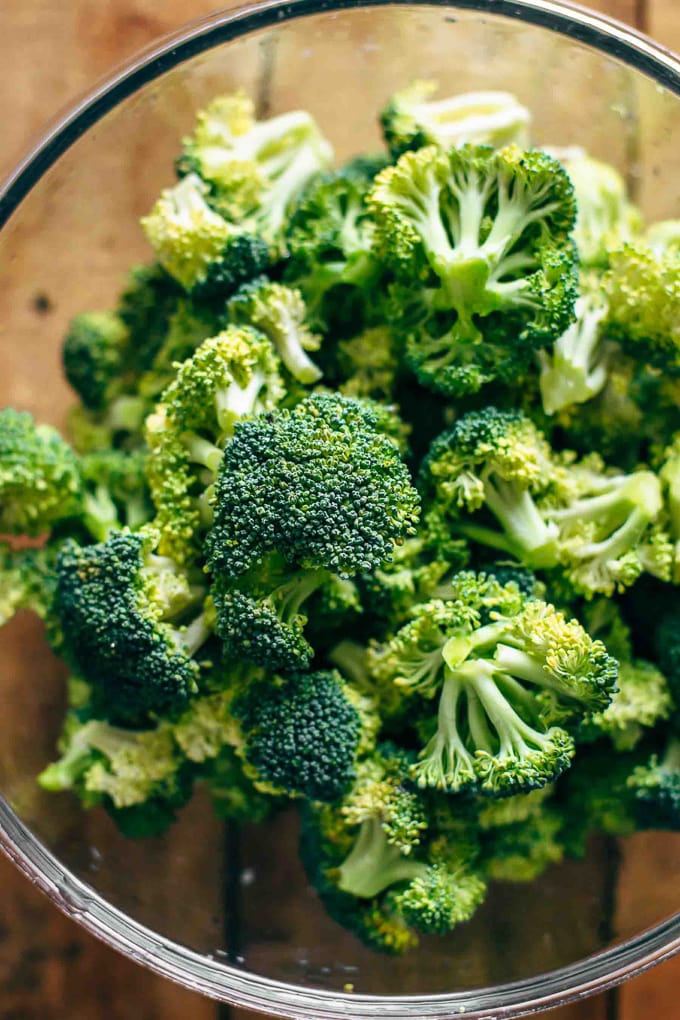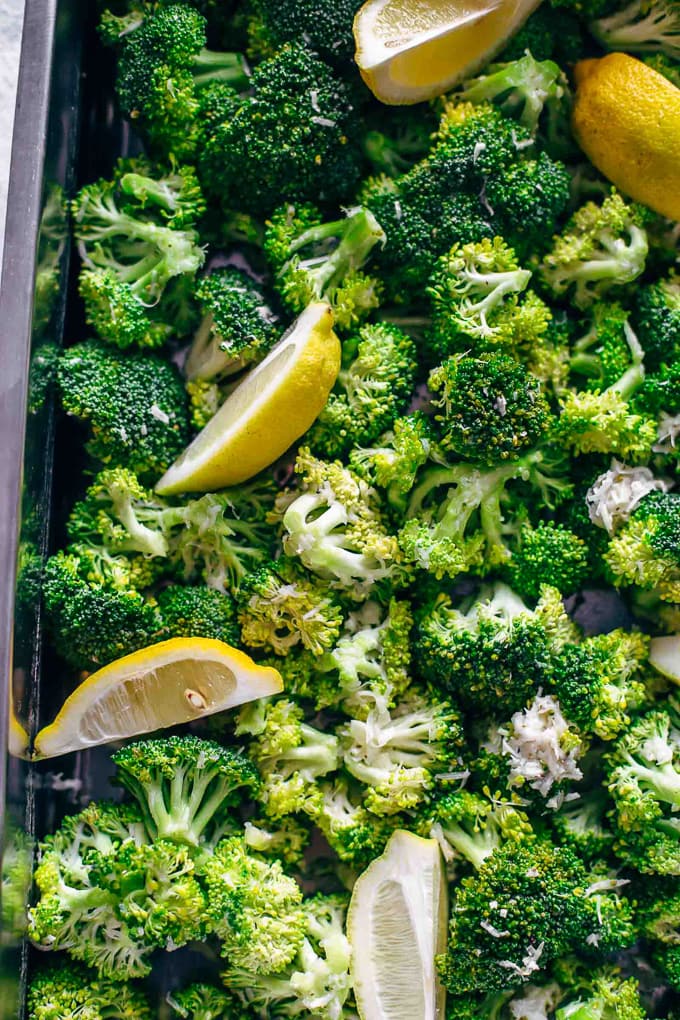 Garlic & Lemon Parmesan Broccoli
This delicious roasted broccoli recipe is light but still so tasty. There's garlic, Parmesan cheese, and fresh lemon juice perfectly blended over the crisp baked broccoli. It just gives it so much flavor! And of course this is easy to make, otherwise I wouldn't bother. I need quick and delicious side dishes, not complicated recipes that take longer than the main course!
How to Make Parmesan Roasted Broccoli:
Combine, broccoli, garlic, lemon juice, salt & pepper, olive oil, & Parmesan in a mixing bowl
Arrange broccoli florets on baking sheet & add in a few lemon slices (baking the broccoli with the lemon slices adds that extra lemon-y flavor!)
Bake 12-14 minutes
Sprinkle extra Parmesan cheese & lemon over the roasted broccoli
Quick, easy, delicious, AND healthy side dish for every meal!
Baked Broccoli Side Dish
Of all the ways you can cook broccoli, baked broccoli is my favorite. I just love how crispy and tender it gets while roasting in the oven, and I feel like that really helps it soak up flavor.
The bright flavor of the lemon and pop of Parmesan are just enough to make this simple baked broccoli side dish extra yummy. The recipe is super easy to prep and it doesn't take long at all to roast the broccoli in the oven. Just a little over 15 minutes is all it takes to make this delicious but simple roasted broccoli recipe!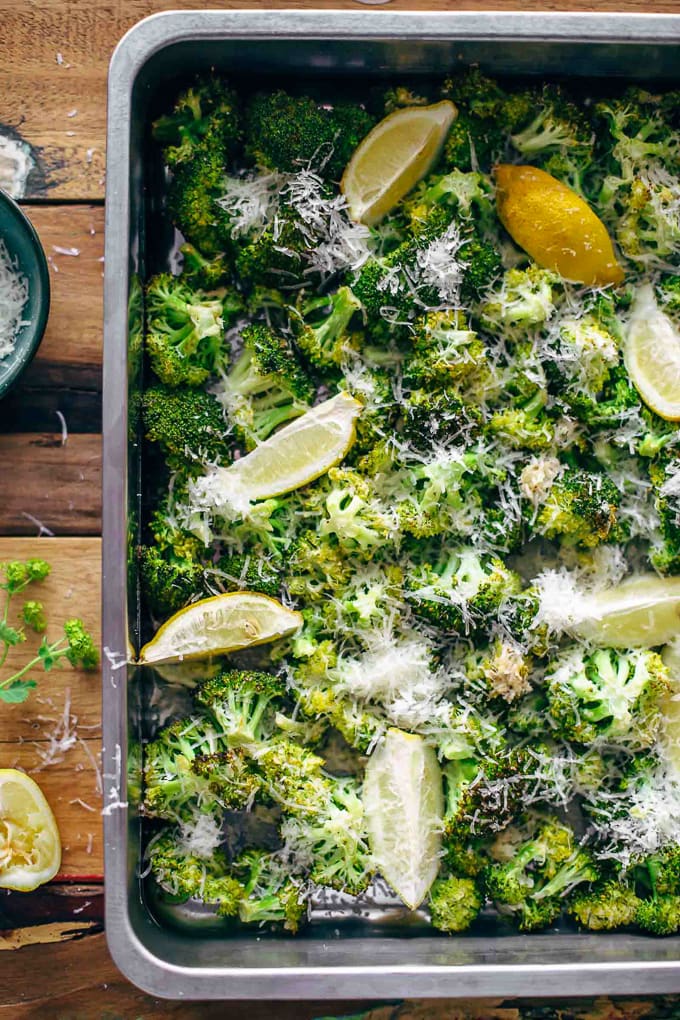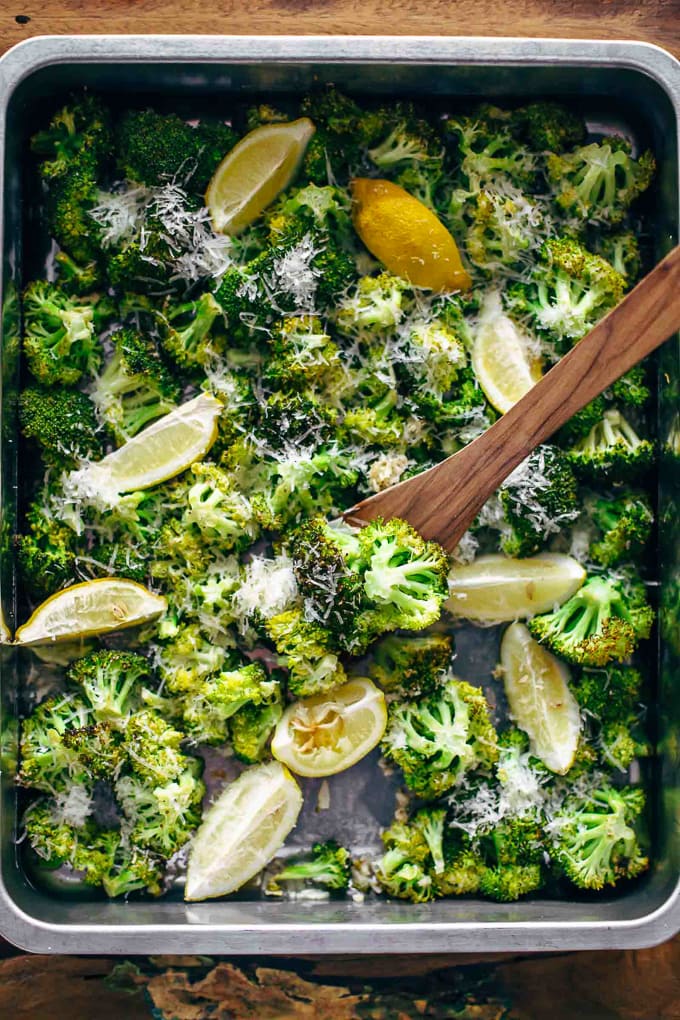 Best Broccoli Recipes
Broccoli is one of those foods that most people grow up trying to avoid, but it's actually SO good. It's healthy, it's full of nutrients, you can cook it in so many different ways, and it tastes good with just about everything. You can do so much with it and add so many different flavors. It's one of the best vegetables to throw into your recipes!
This Lemon Parmesan Roasted Broccoli recipe is one of my favorites, but there are plenty of other ways to eat broccoli and get more of it into your diet. Whether it's baked broccoli, broccoli sides dishes, or in a salad, there's always a way to add this green veggie. And trust me, you won't be avoiding it in these dishes because it's just so delicious!
Try these other amazing broccoli recipes: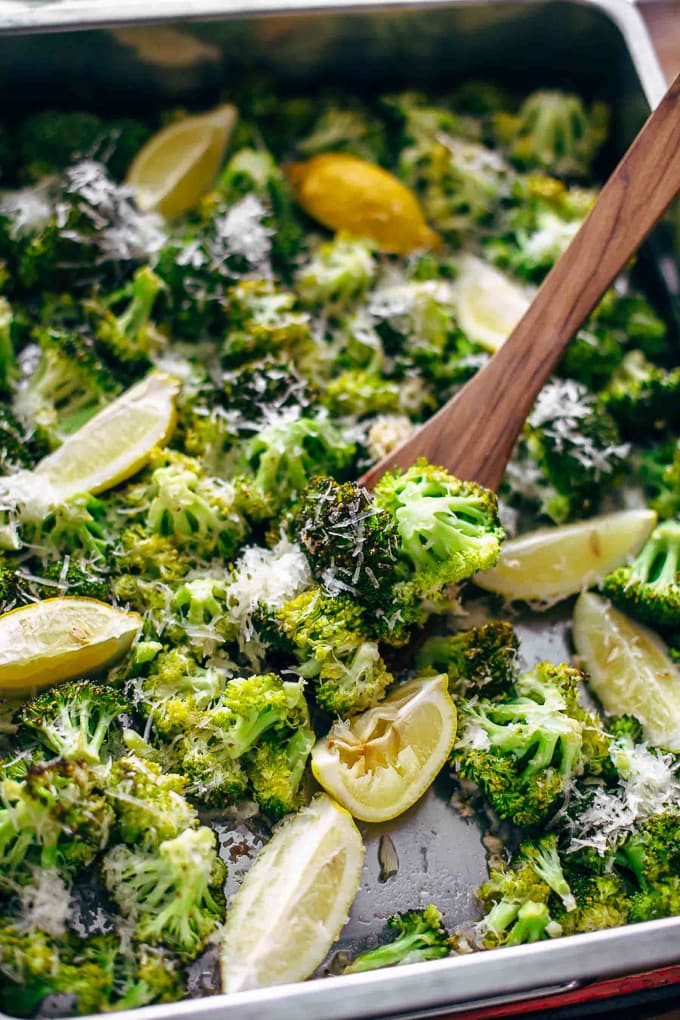 Make this Roasted Lemon, Garlic, & Parmesan Broccoli side dish for your next dinner. It's quick and healthy, and so full of flavor. I love this roasted broccoli recipe and I know you will to!
See the recipe card below for details on how to make this Lemon Parmesan Roasted Broccoli recipe. Enjoy!
If you like this baked broccoli side dish, you'll love these other side dishes too: