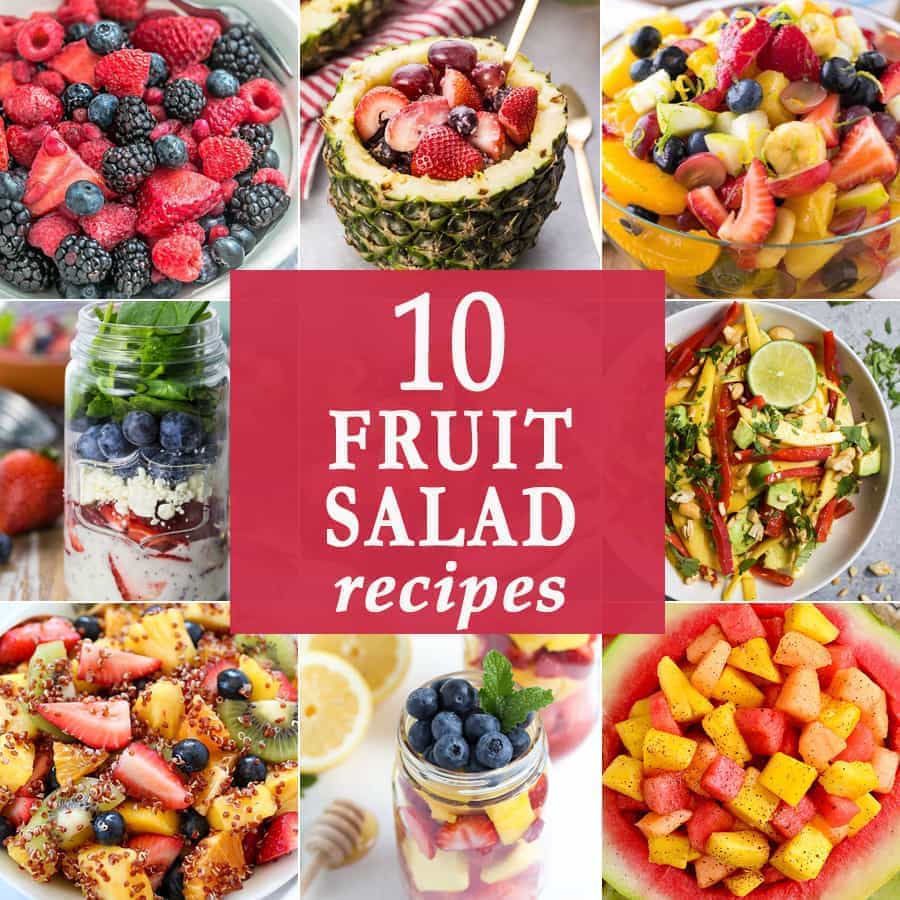 Hi there! It's Maryanne from The Little Epicurean. This week we're exploring fruit salads! From berries to cantaloupe to mango and kiwi, we've got a wide variety of fruit salads for you to try this summer season and beyond. Enjoy!
Super Easy Fruit Salad in Pineapple Bowls | The Cookie Rookie Present your fruit salad in a pineapple bowl for fun and festive treat. It's great for parties and celebrations!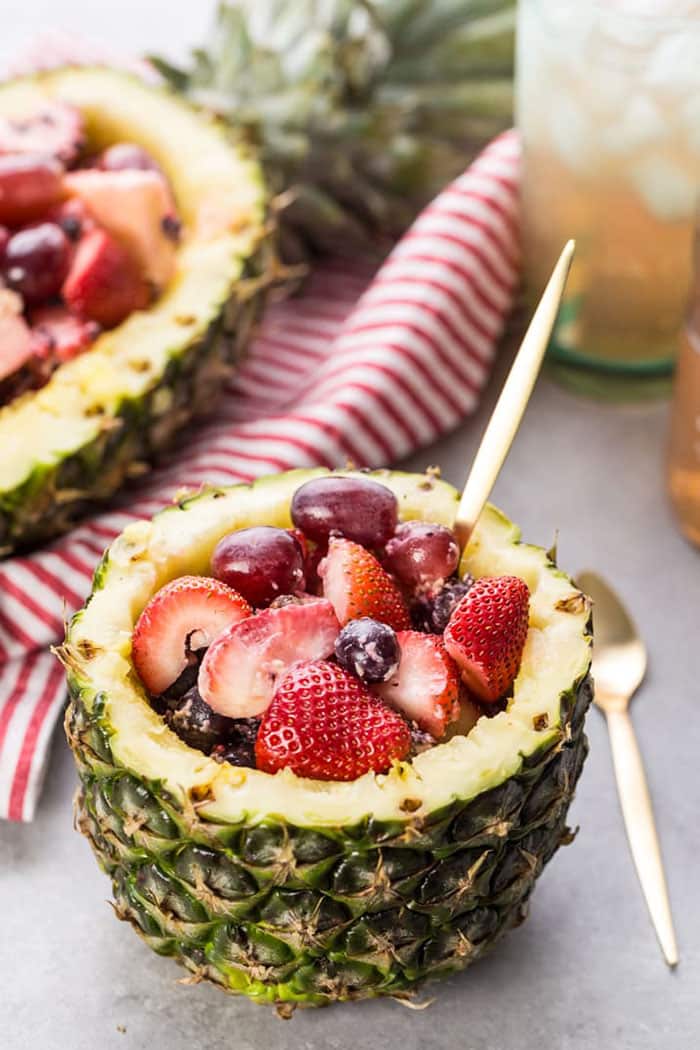 Tropical Fruit Salad with Chili Lime Dressing | Iowa Girl Eats This tropical fruit salad is made with pineapple, watermelon, cantaloupe, and mango. For the final touch, it is topped with a tasty chili lime dressing.
Thai Mango Avocado Salad | Joyful Healthy Eats This light and easy summer salad includes fresh mango, bell peppers, and avocado. The sesame vinaigrette ties it all together.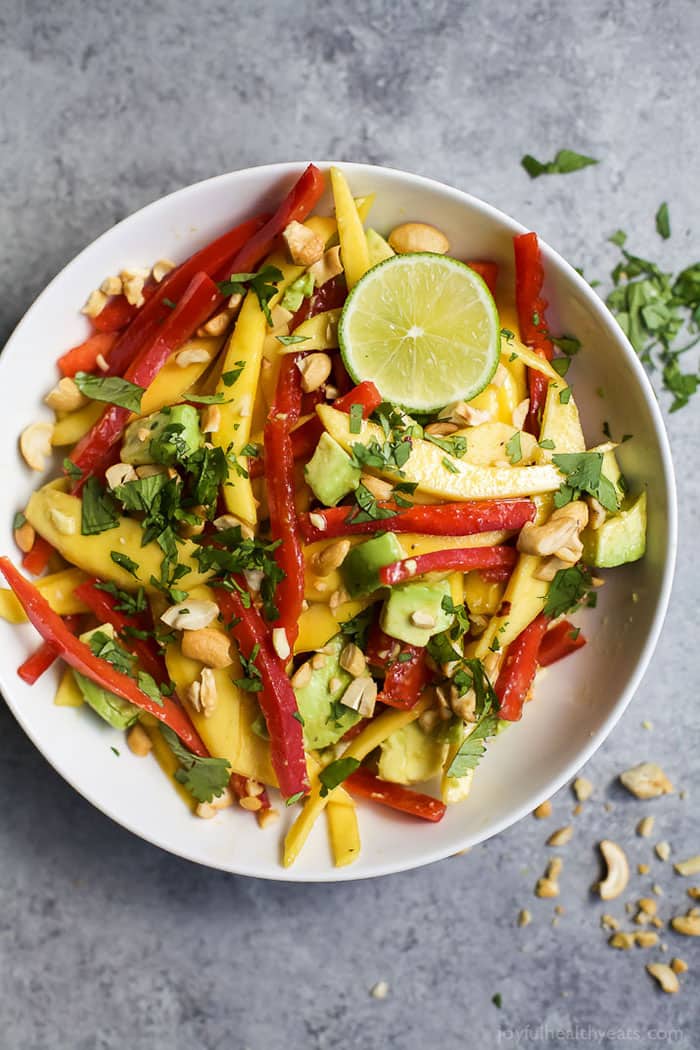 Red White and Blue Mason Jar Salad | The Cookie Rookie Summer is all about the red, white, and blue! This mason jar salad combines those colors into a healthy salad!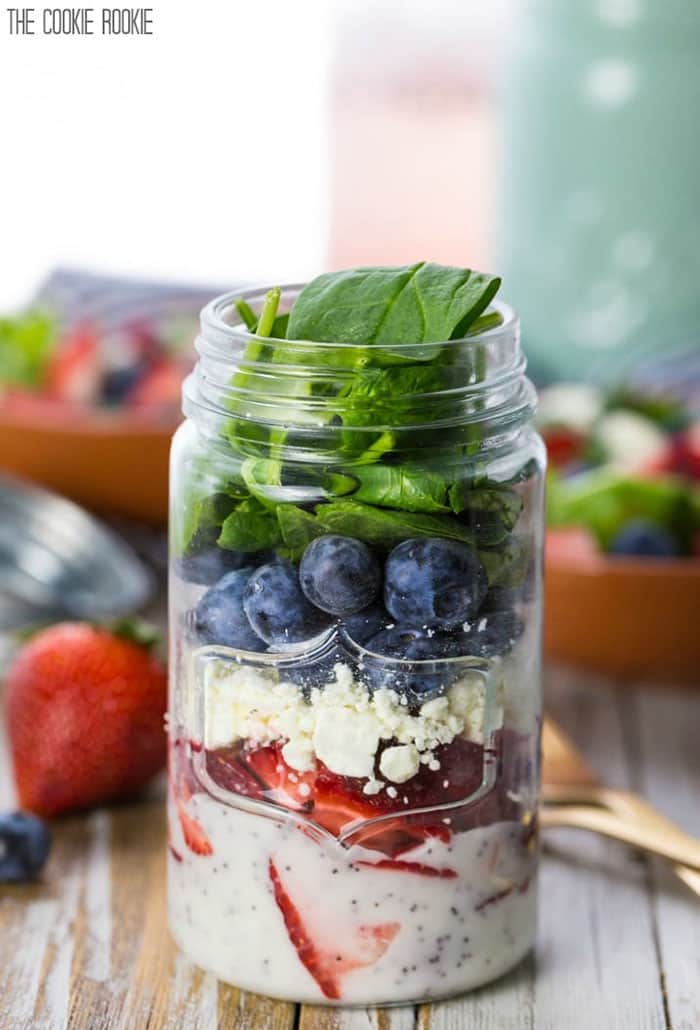 Mixed Berry Fruit Salad | Life Made Sweeter This mixed berry fruit is topped with a lemon honey glaze. Mix and match your favorite fresh fruits to enjoy this salad all year long.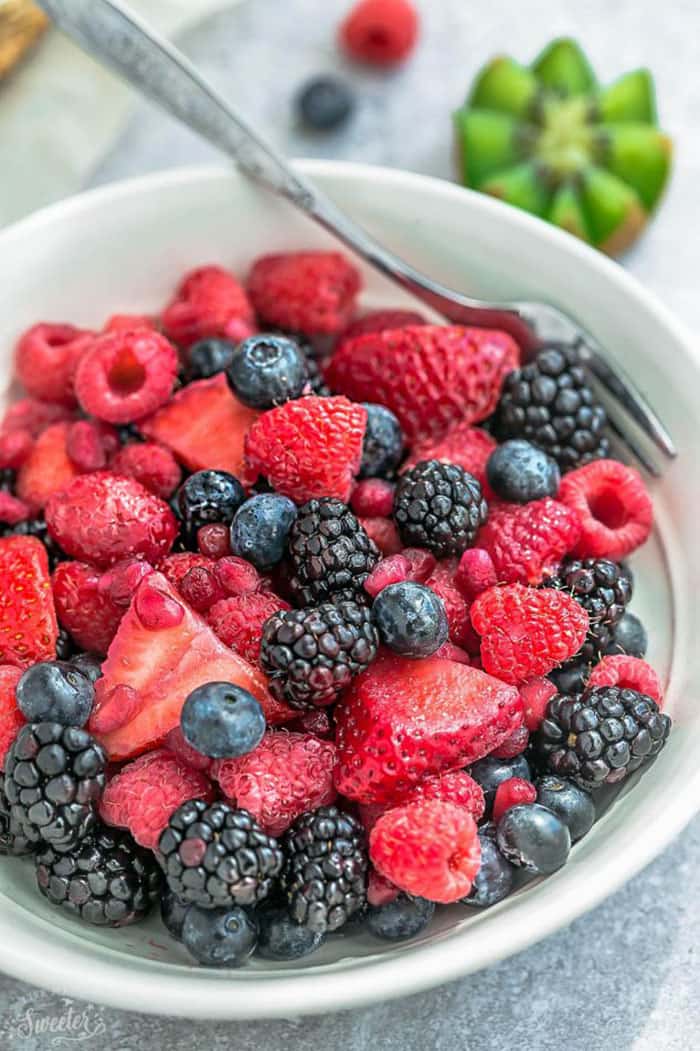 Triple Berry Couscous Salad with Honey Lime Mint Dressing | Spoonful of Flavor Add a fresh pop to any meal with this triple berry couscous salad. It's the ultimate summer salad.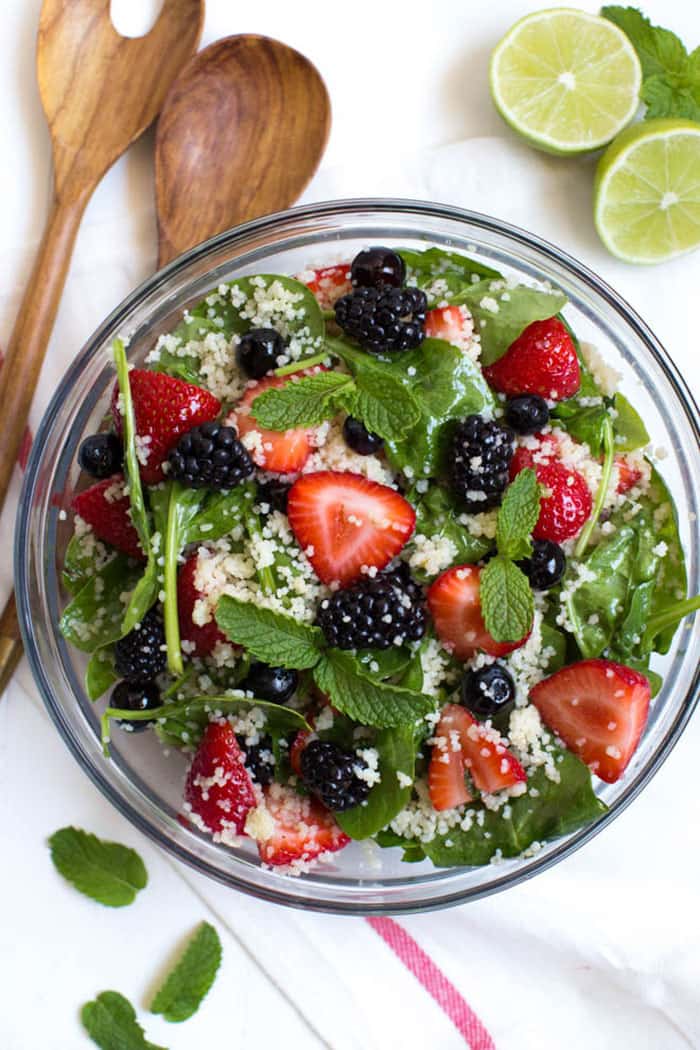 Quinoa Fruit Salad with Sweet Lime Dressing | Yummy Healthy Eats Coated in a sweet lime dressing, this quinoa fruit salads combines blueberries, strawberries, orange, mango, kiwi, and pineapple. What else could you want?!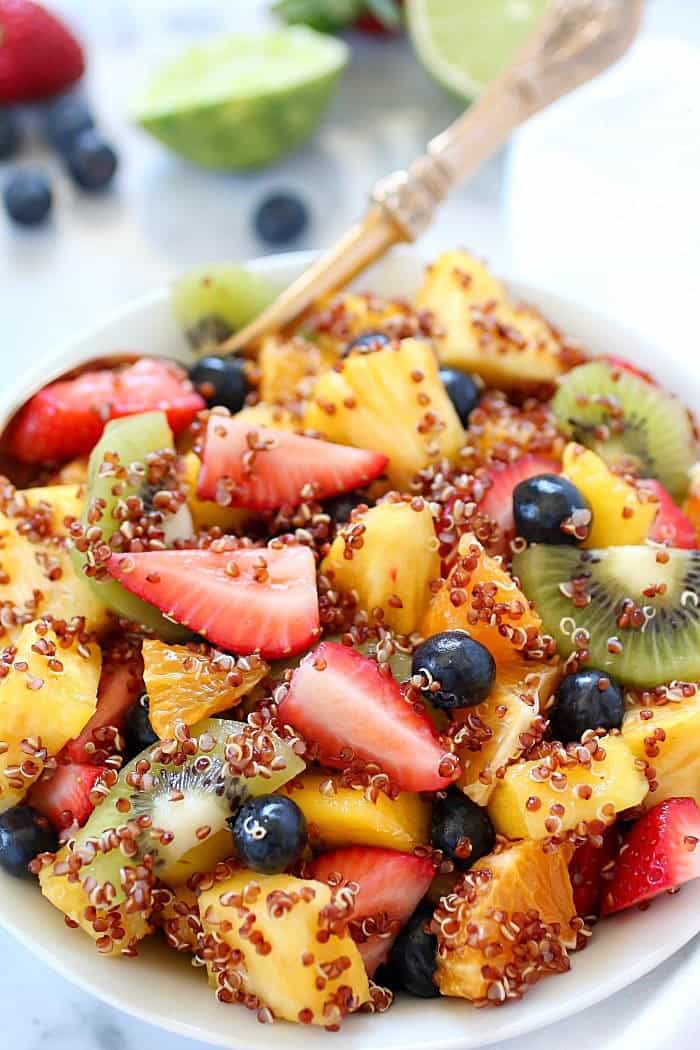 Stone Fruit Salad with Vanilla Honey Syrup | Downshiftology Stone fruit is a must during the summer months. Add some warm flavors to your peaches, nectarines, and plums with this vanilla honey syrup.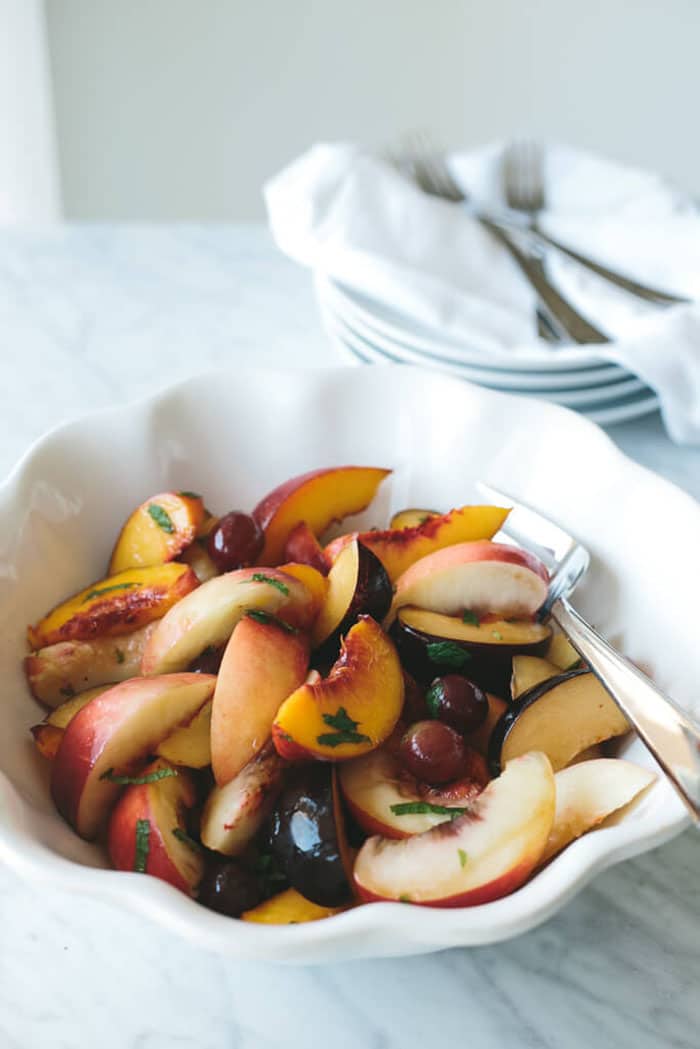 Mason Jar Fruit Salad with Strawberry Mint Dressing | Spoonful of Flavor This healthy treat is great for picnics, dinner parties, and celebrations of all sorts. Use your favorite fruits to customize the flavors to your liking.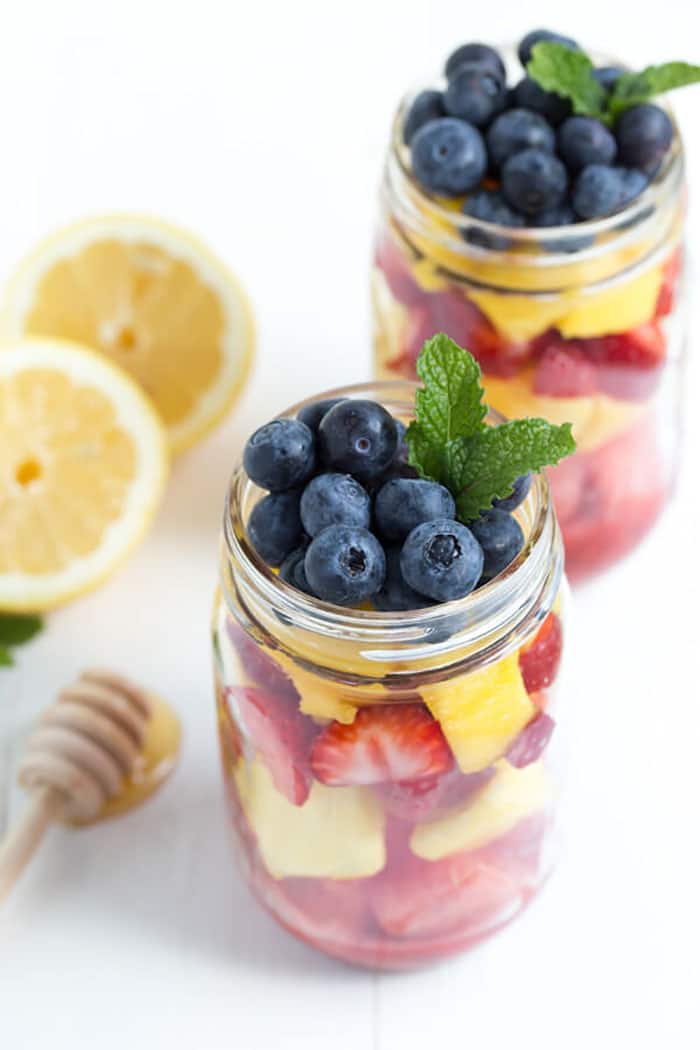 Vanilla Pudding Fruit Salad | Spend with Pennies This fruit salad includes a rainbow of colors, but the secret to its success is in the vanilla pudding mix!