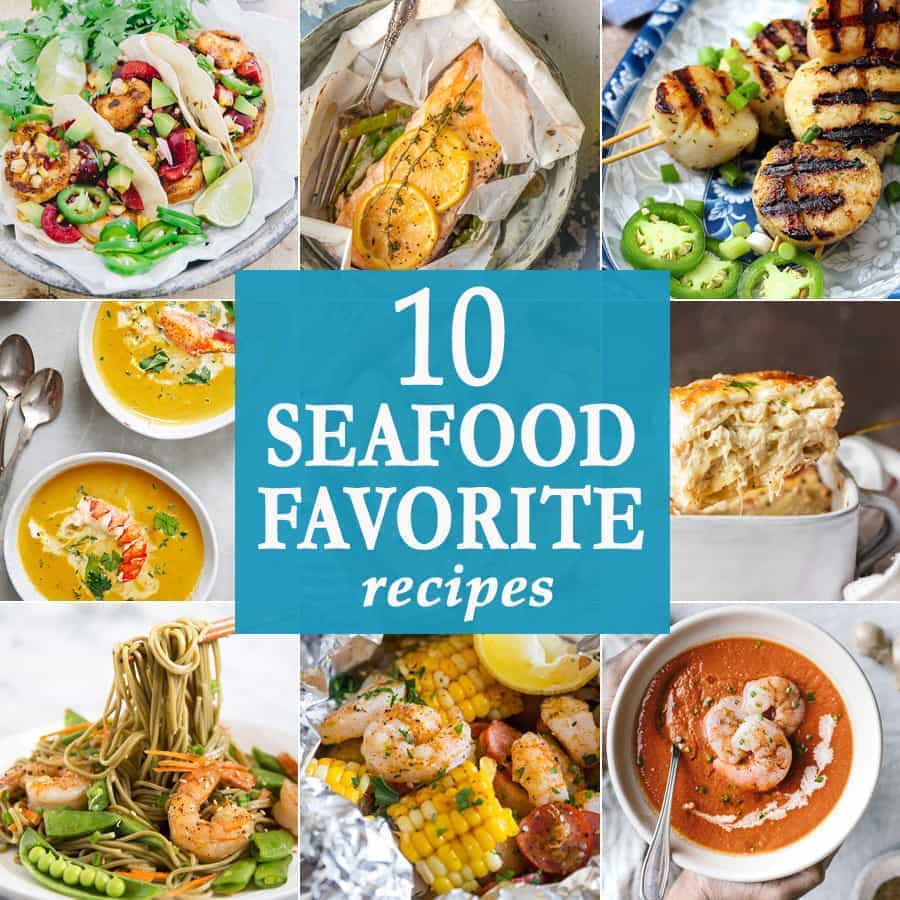 Hi there! It's Maryanne from The Little Epicurean with another round-up. Summertime means fresh seafood! Today we've got 10 seafood favorites. From fish to scallops to lobster, we've got a little bit of everything to satisfy all tastebuds. Enjoy!
Cheesy Seafood Lasagna | The Cookie Rookie This super creamy and tasty seafood lasagna is filled with layers of pasta, cheese, crab, shrimp, and scallop. You'll definitely want seconds!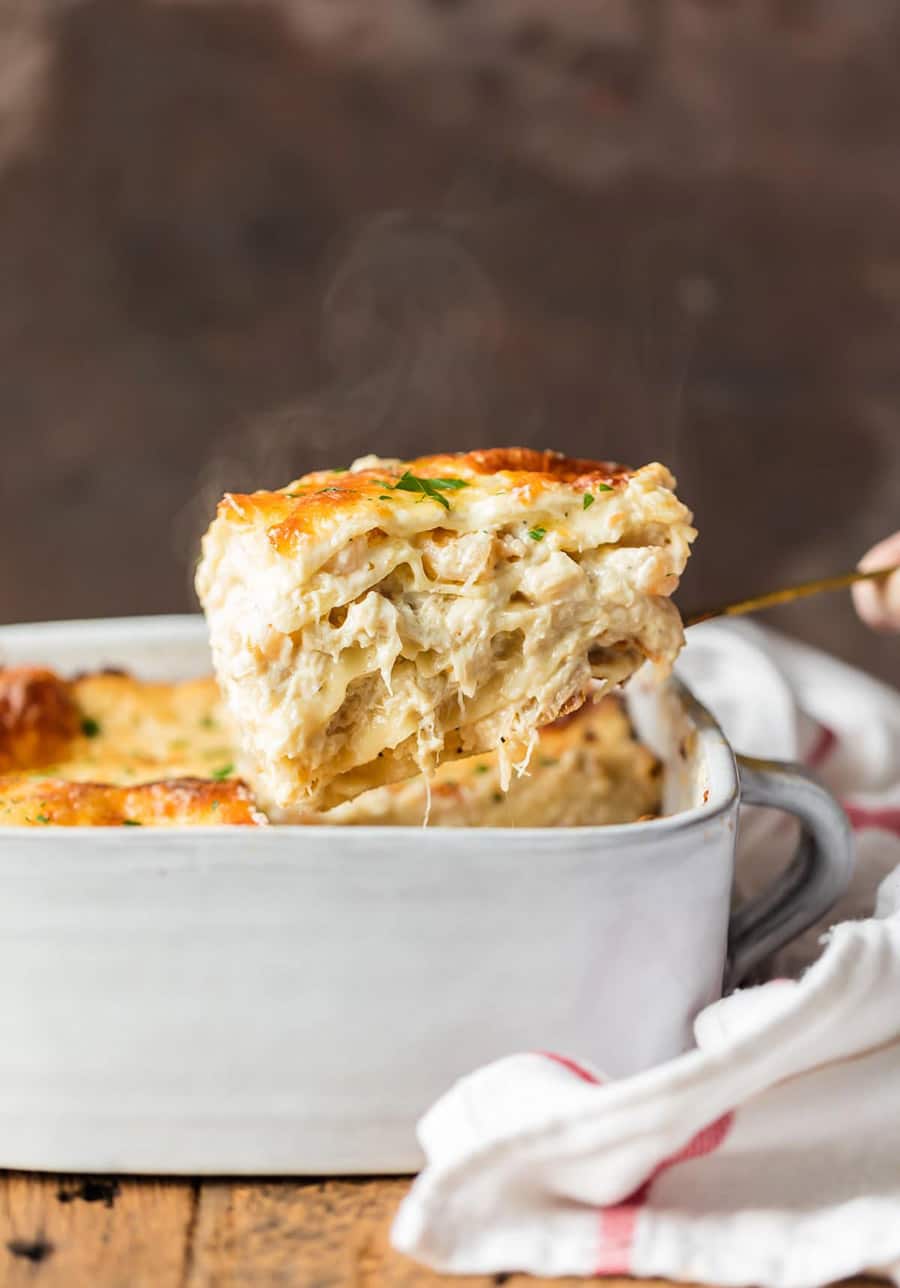 Soba Noodles with Shrimp and Snap Peas | The Little Epicurean This shrimp noodle dish can be served warm, chilled, or at room temperature- making it for picnics and barbecues!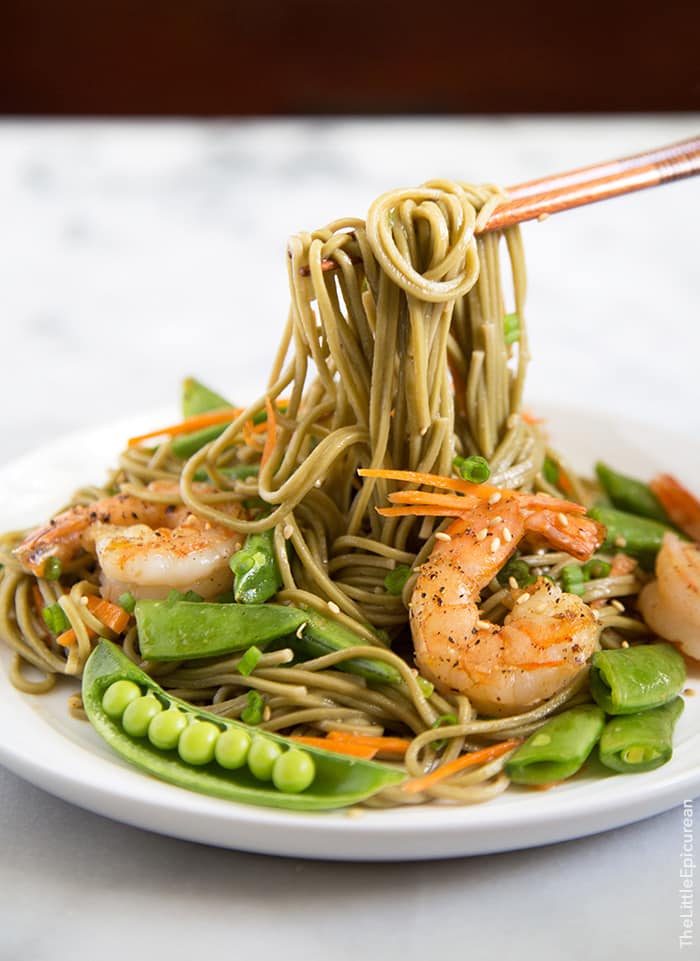 Lemon Butter Salmon in Parchment | The Cookie Rookie Cook your salmon in a parchment bag for an easy and healthy dish with minimal clean up! Add veggies to make it a complete meal.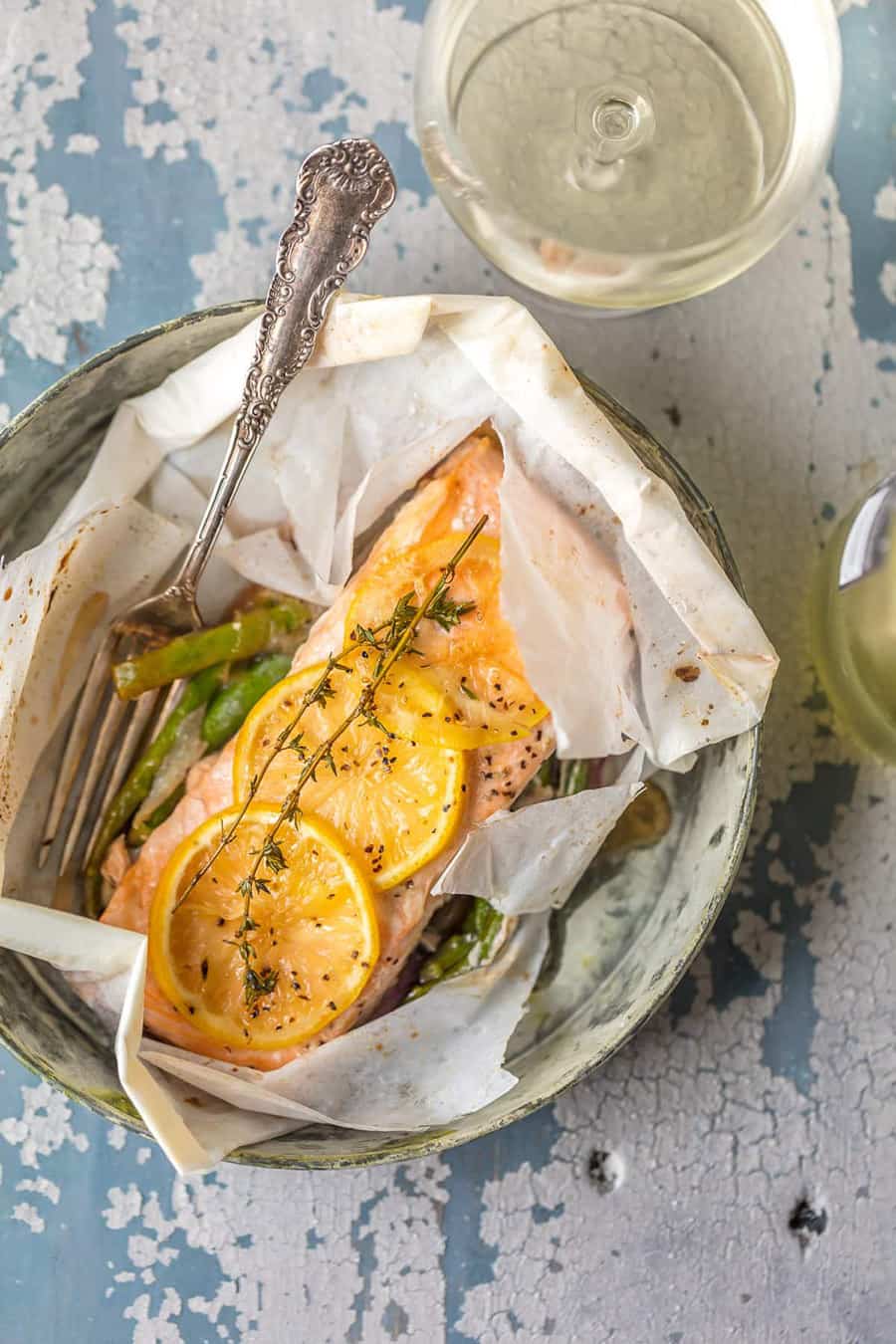 Classic Lobster Bisque | Lexi's Clean Kitchen Wow your dinner guests with homemade classic lobster bisque. It's easier than you think!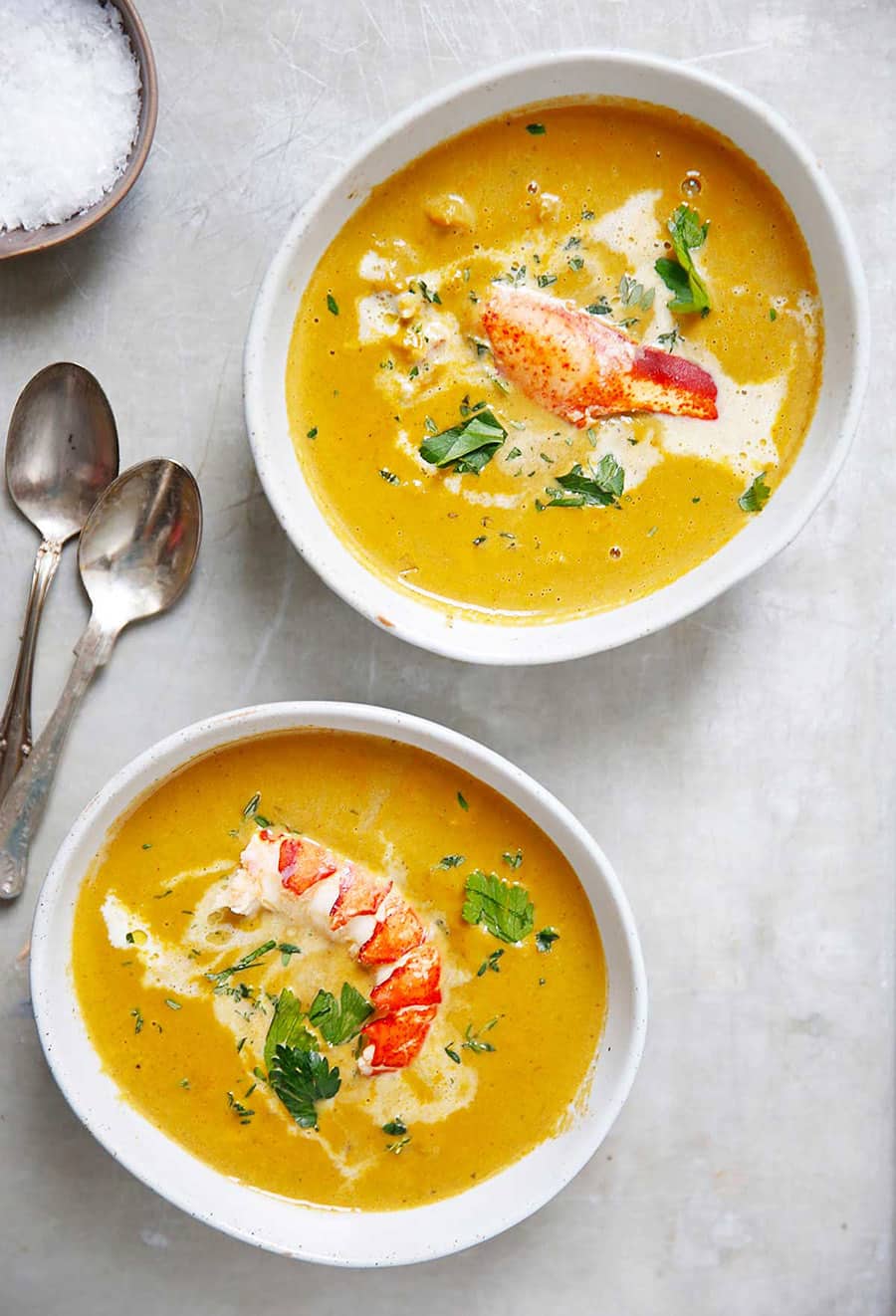 Sea Scallops with a Jalapeño and Grapefruit Marinade | Karen's Kitchen Stories Marinated in grapefruit juice, jalapeños, and cilantro, these scallops are sweet, spicy, and packed with flavor. The recipe can be easily doubled or tripled to serve a crowd.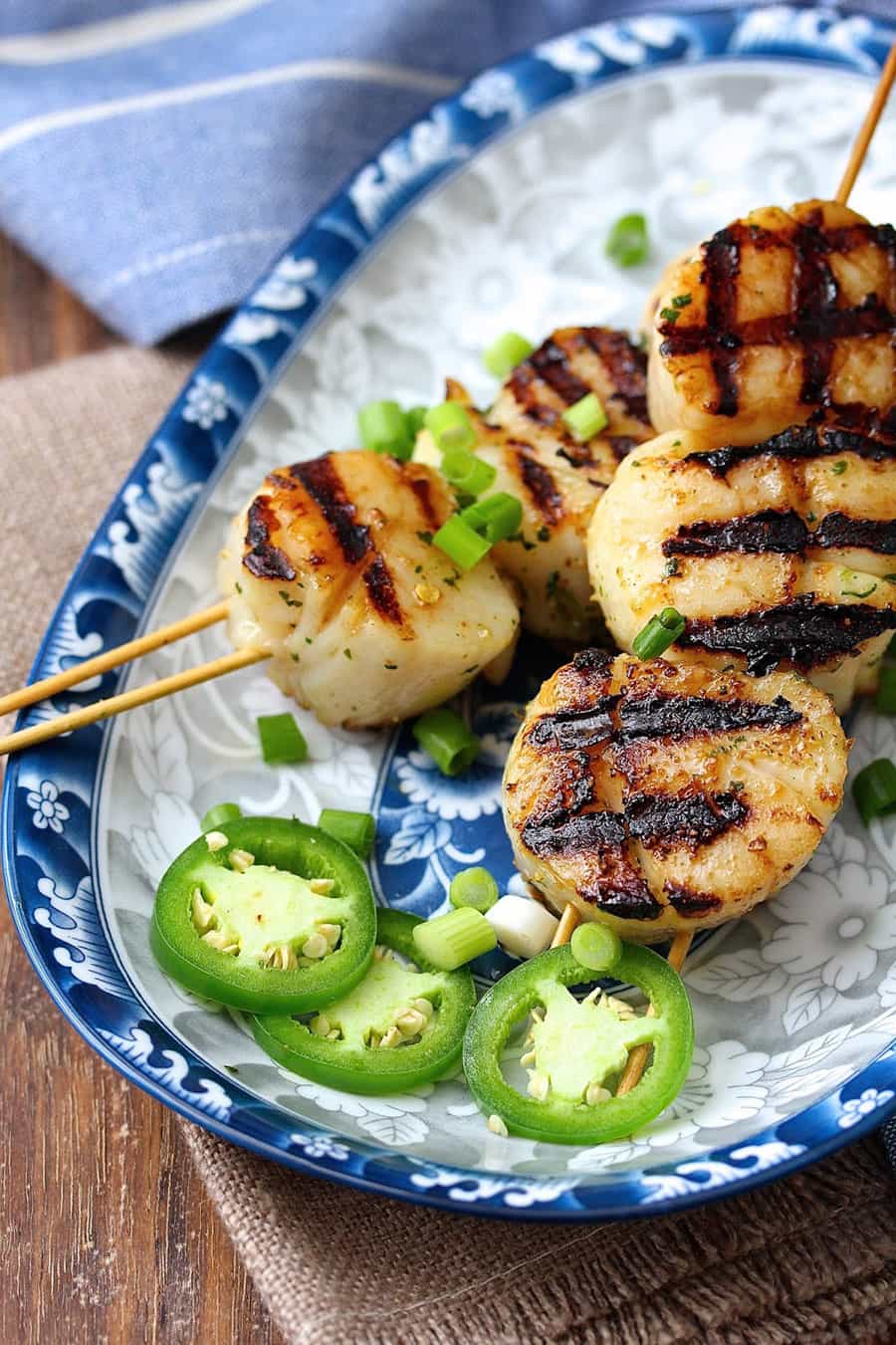 One Pot Cilantro Lime Shrimp Scampi | The Cookie Rookie It only takes 15 minutes to make this delicious one pot meal. Make it for dinner or serve it as an appetizer!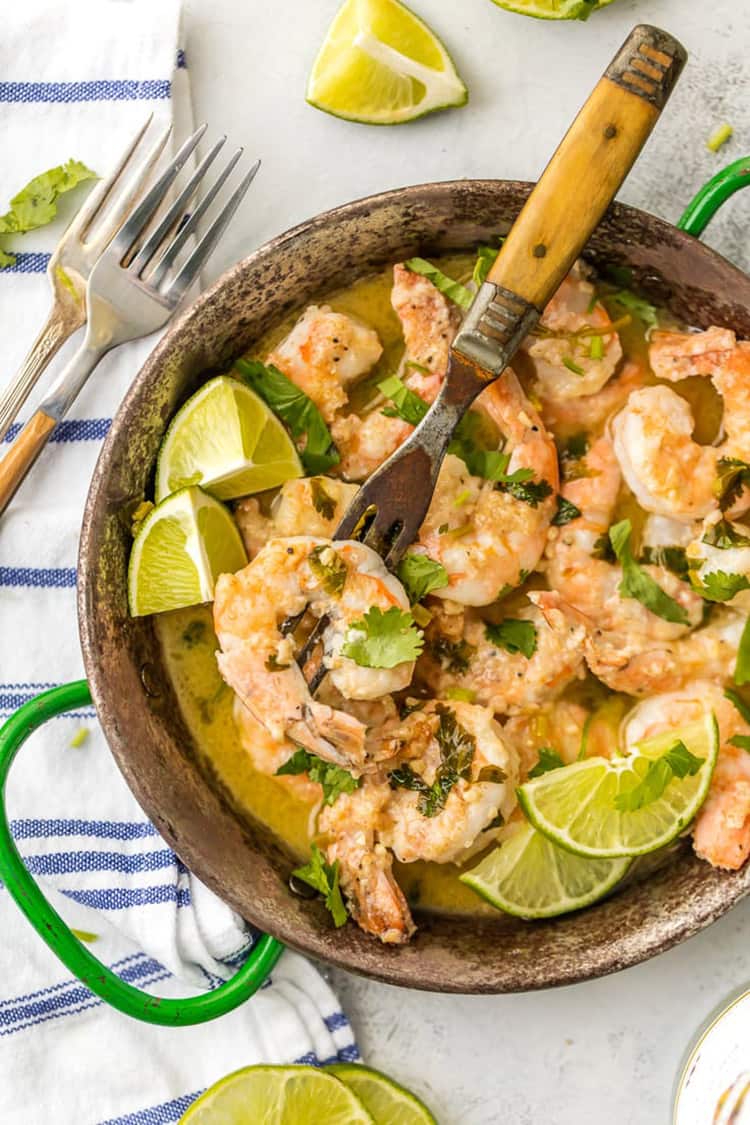 Szechuan Shrimp and Broccoli | Peas and Crayons Forget take-out and whip up this quick and easy Szechuan shrimp and broccoli at home! Serve it over rice, quinoa, or noodles to make into a hearty meal.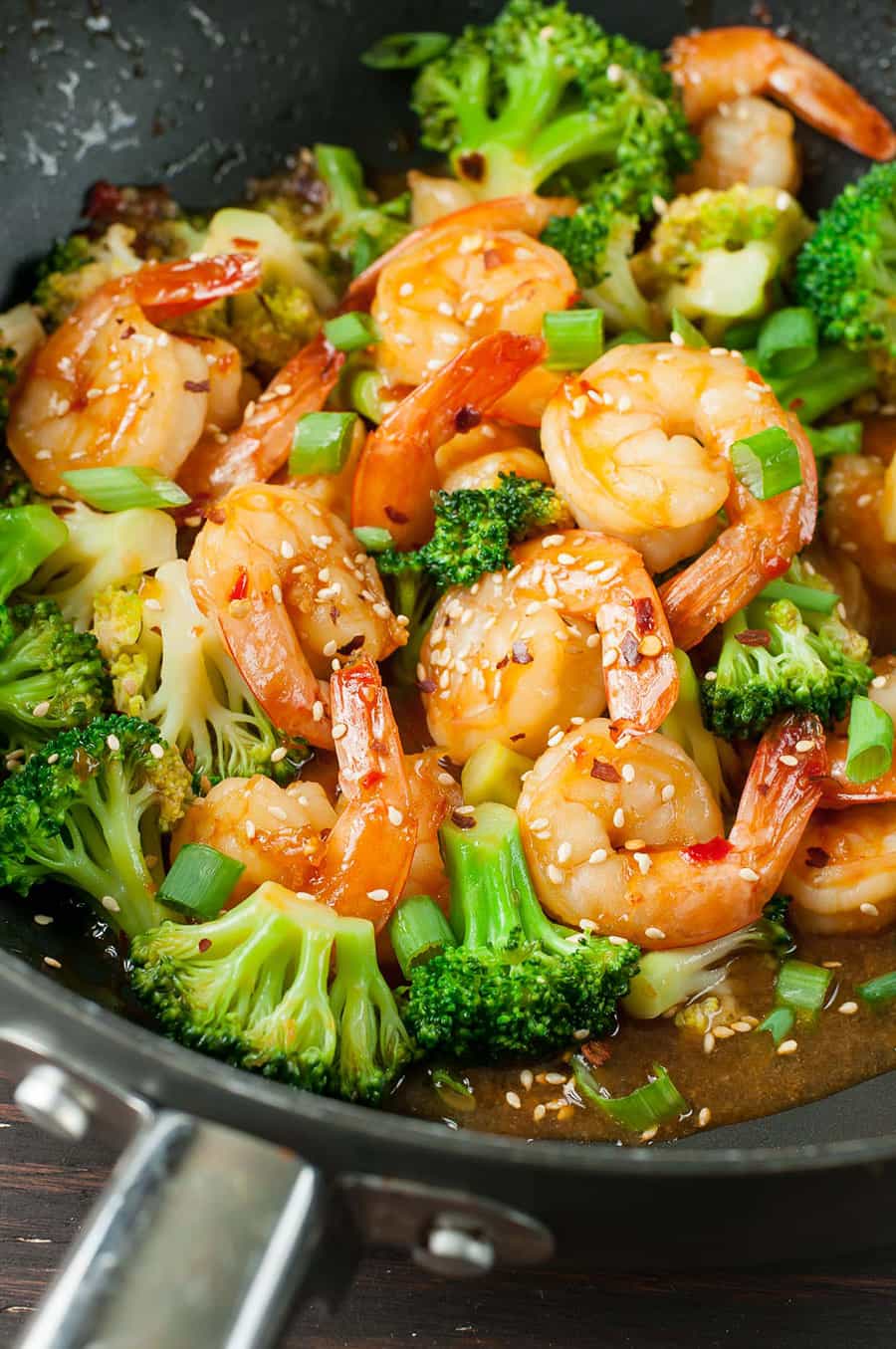 Low Country Boil Foil Packets | Nutmeg Nanny This is a summertime favorite! Combine potatoes, corn, sausage, and shrimp along with desired seasonings for an easy low country boil.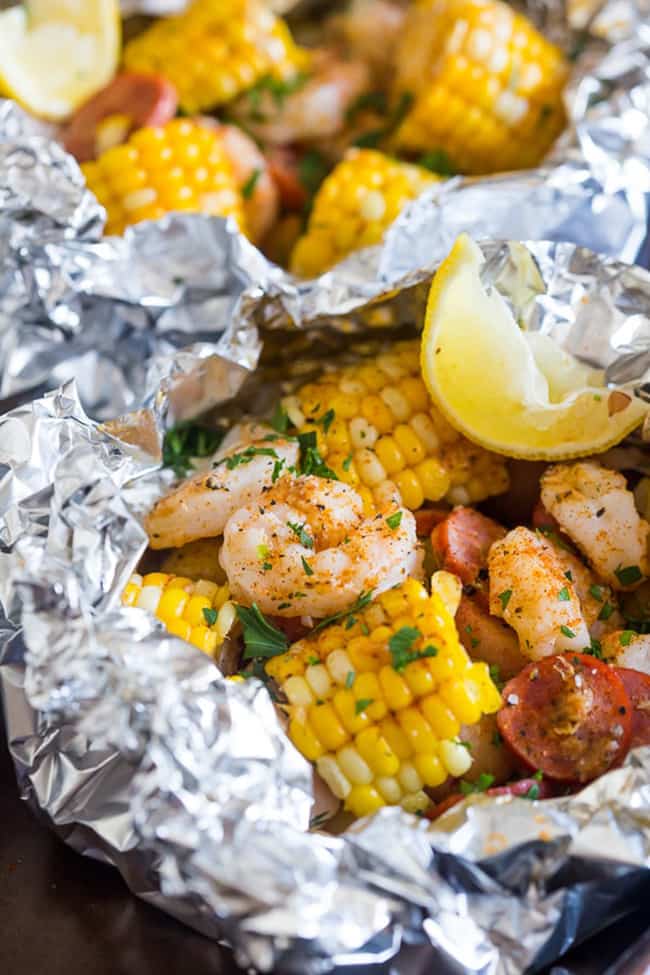 Blackened Shrimp Tacos with Grilled Corn Cherry Salsa | Running to the Kitchen Blackened shrimp is already delicious on its own. Add a summery grilled corn cherry salsa to take it to another level!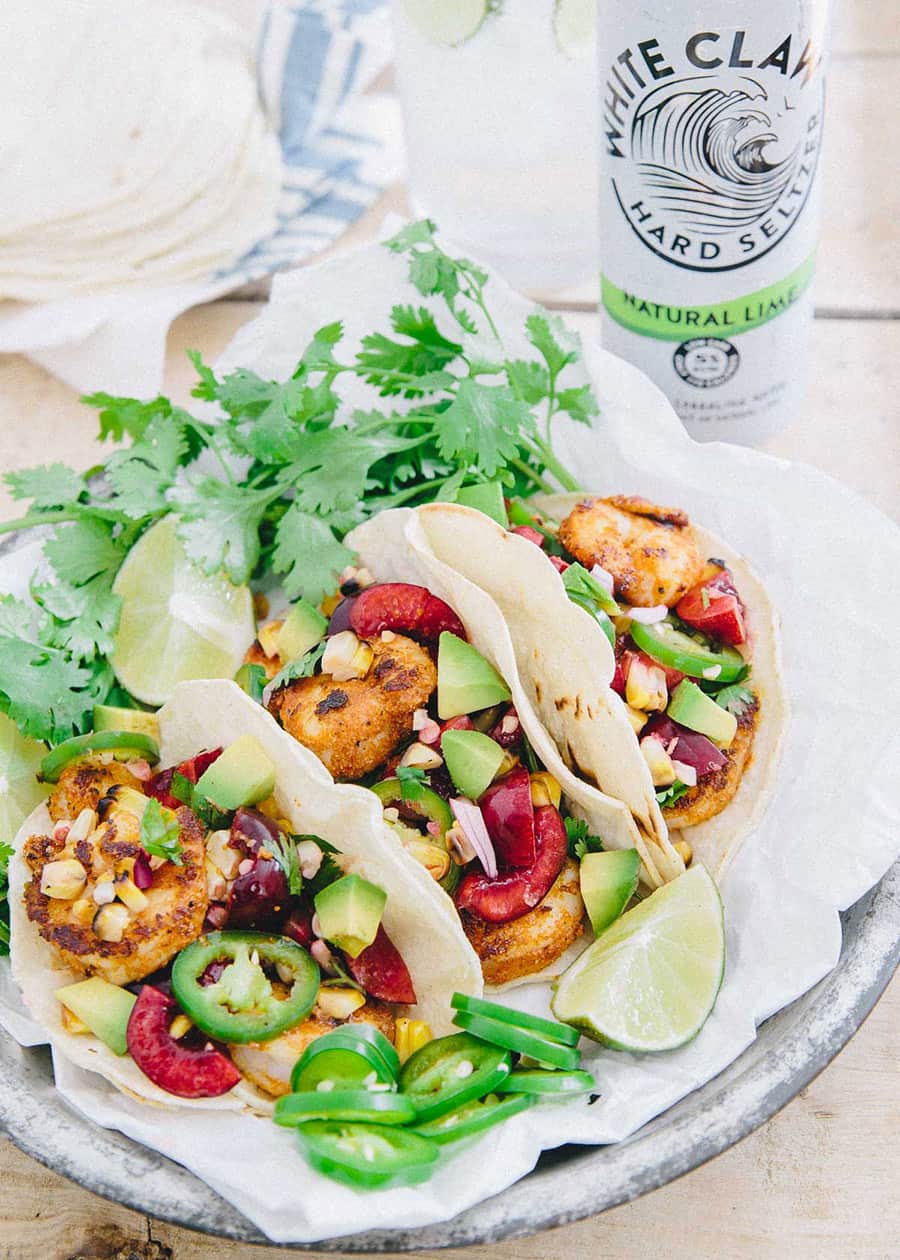 Curry Tomato Soup with Cumin Roasted Shrimp | Foolproof Living This gluten-free, creamless creamy tomato soup is full of spice and intrigue. Using Thai-inspired flavors, it takes a classic dish and turns it into something special.