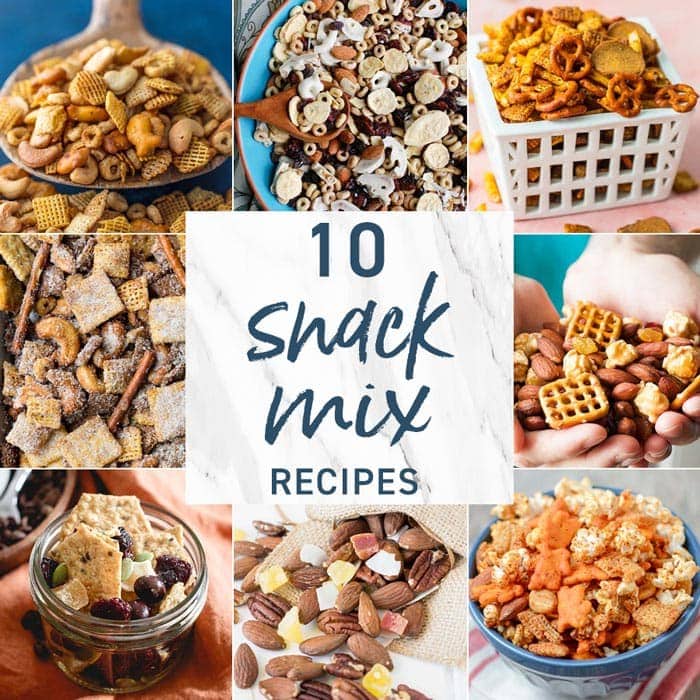 Hey there! It's Maryanne from The Little Epicurean. Snack Mix Recipes are the BEST! When you're the in the need for something salty, sweet, and crunchy, what do you reach for? Today we're exploring 10 easy snack mix recipes for whatever you may be craving. From the traditional Chex Party mix to the more decadent Snickers mix, I hope you find a new favorite!
Best Ever Chex Party Mix | The Cookie Rookie This mix of cereal, nuts, pretzel, and spice is ideal for all sorts of occasions as well as the everyday. It's the ultimate easy snack mix you'll want to always keep handy!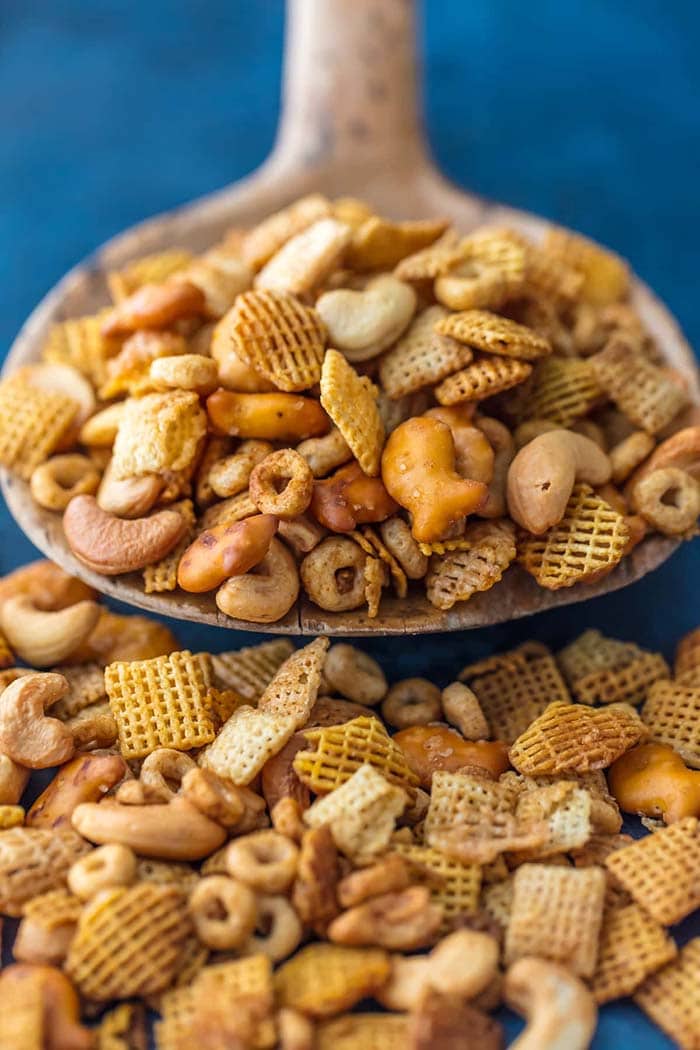 Easy Breakfast Trail Mix | A Cedar Spoon A great grab and go snack any time of day, this breakfast trail mix combines freeze dried bananas, assorted dried fruits, cereal, nuts, and more.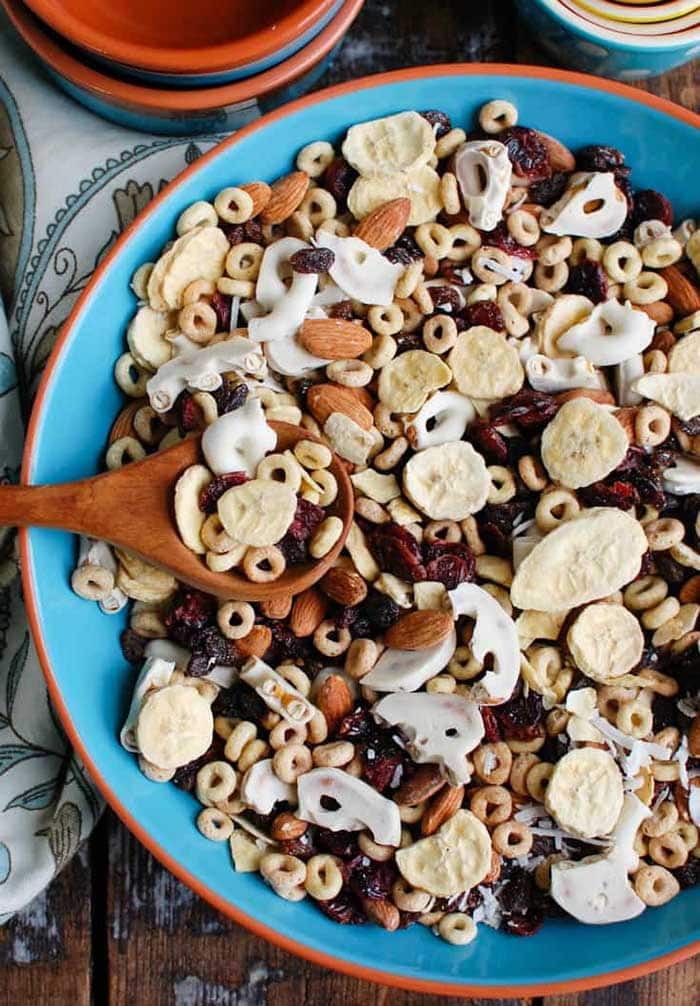 Coffee House Cracker Crunch Trail Mix | Running to the Kitchen This mixture of sweet and savory is a the crunchy trail mix you need. It's mostly healthy with just a touch of chocolate to make it exciting!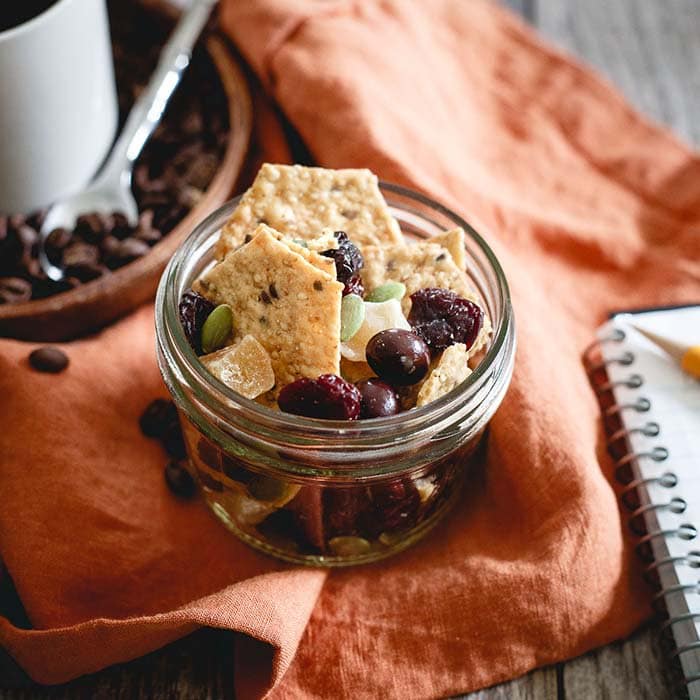 Homemade Gardetto's | The Cookie Rookie This homemade version of Gardetto's may even be better than the original! It's a salty spicy snack that seasoned with ranch, Worcestershine sauce, and garlic powder.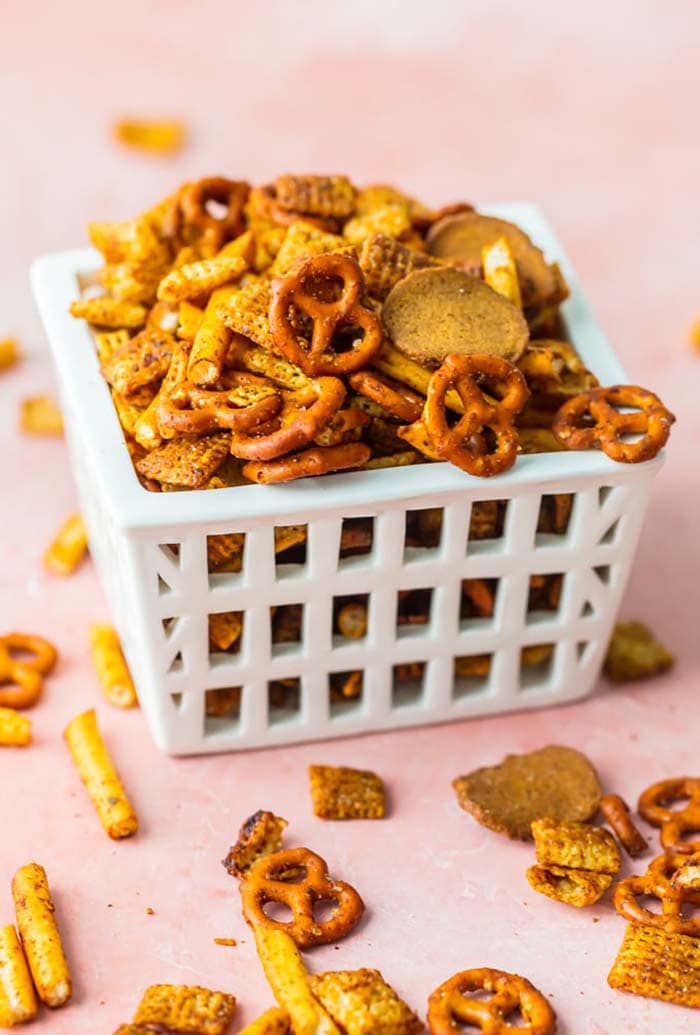 Tropical Trail Mix | Culinary Ginger Enjoy a taste of the tropics anything you want with a handful of this tropical trail mix. This combination of healthy nuts and dried fruits is a great snack for car rides, hikes, and more.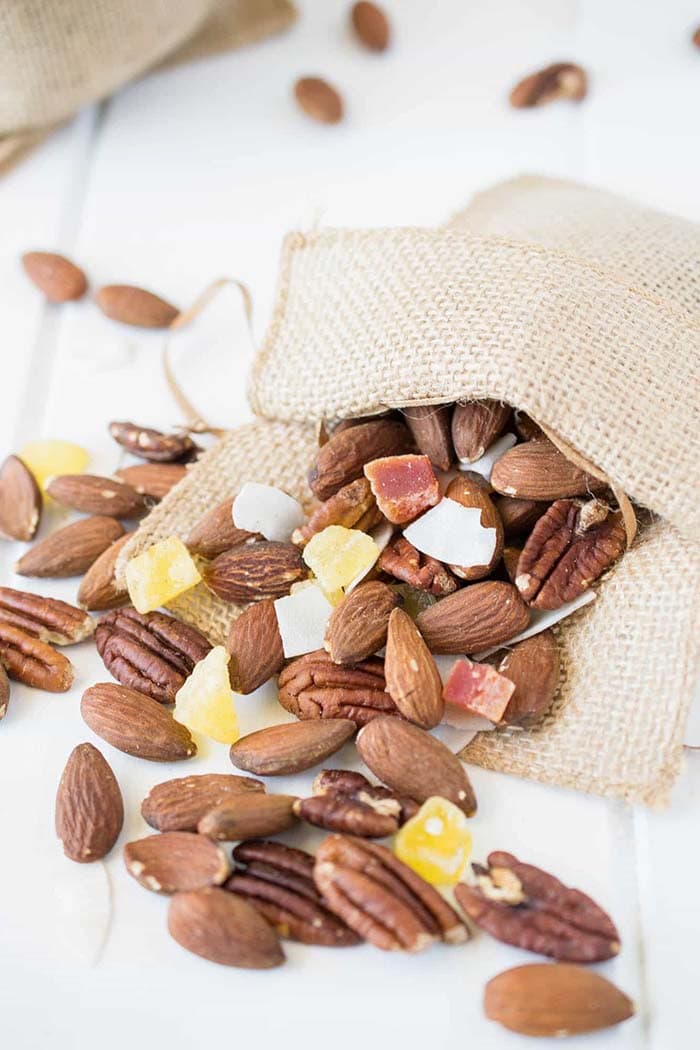 Cinnamon Sugar Sweet and Salty Chex Mix | I Heart Eating This sweet and salty mix is made of cereal, saltine crackers, and nuts. Enjoy it during movie night instead of your usual snacks. Better yet, why not enjoy it alongside some popcorn!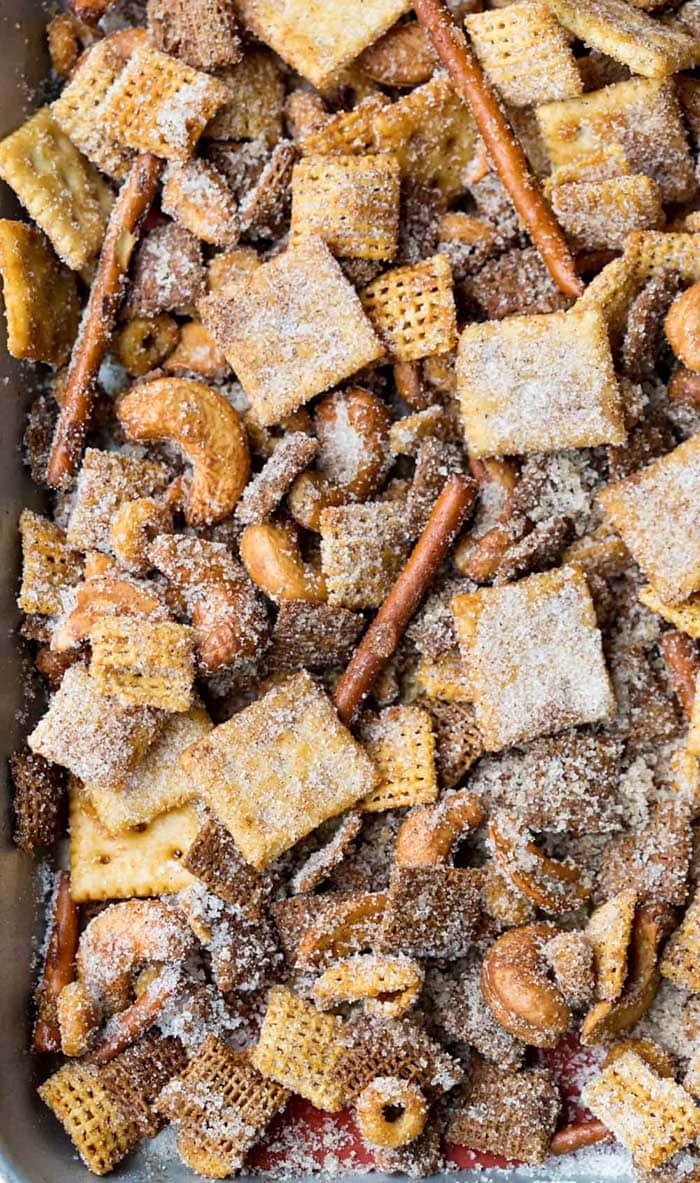 Popcorn Snack Mix | The Lean Green Bean Looking for something a little healthier than the traditional Chex mix? Try this popcorn snack mix. It's spiced with cayenne, paprika, and garlic.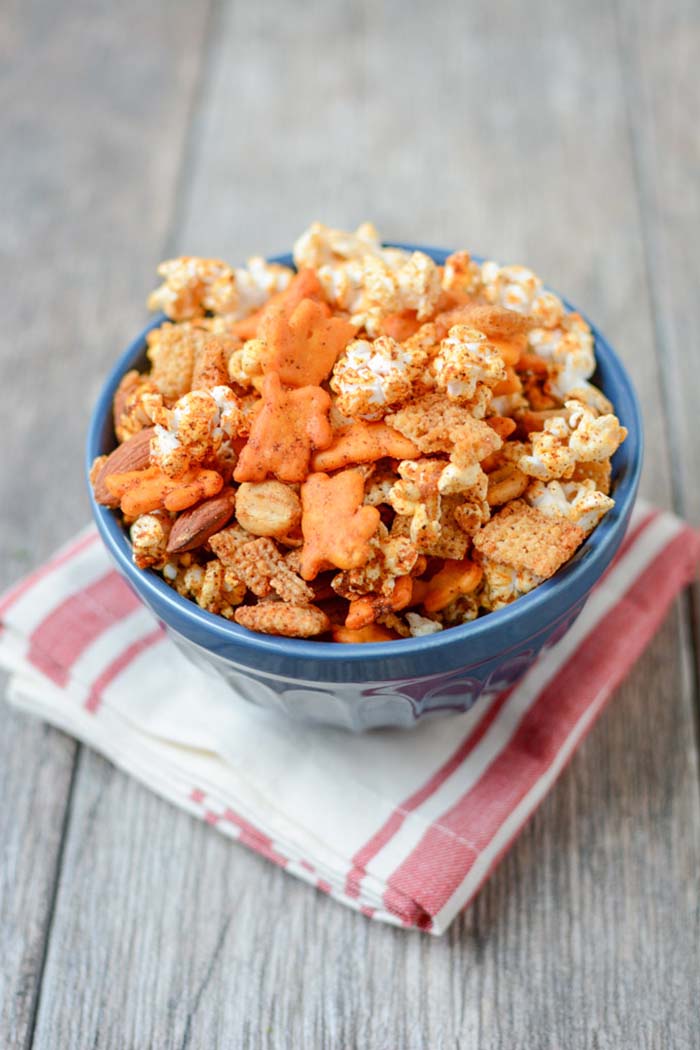 Whole Grain Chex Mix | Rachael Hartley Nutrition Here's another healthier take on snack mix. This one includes flax seed and uses coconut oil.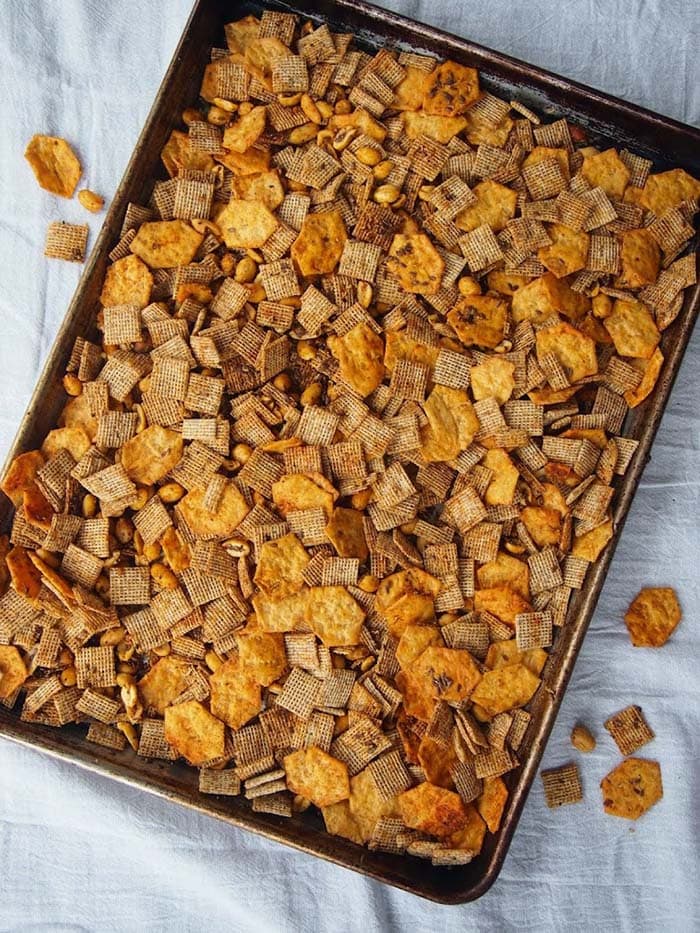 Sweet and Salty Homemade Trail Mix | Peas and Crayons The best road trip snack! It starts with almonds, caramel popcorn, pretzels, and sweet dried fruits. Then you can add all sorts of goodies like granola, nuts, and seeds.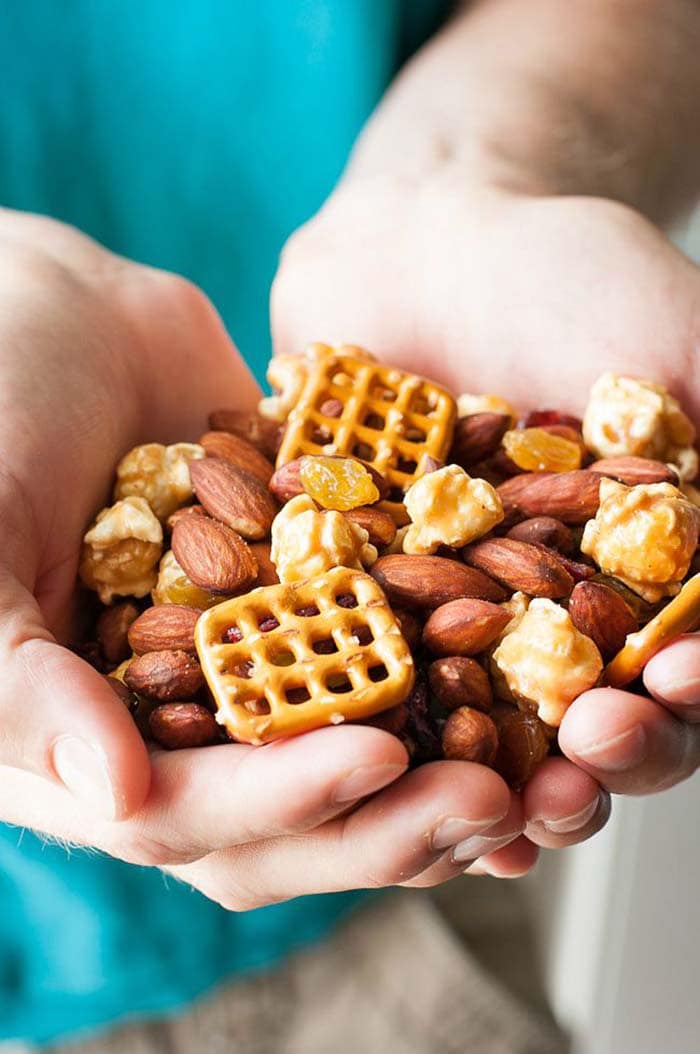 Snickers Chex Mix | Iowa Girl Eats When you're in need of a decadent treat, this is it! Made with chocolate and caramel, it's a sweet and crunchy dessert!