Who is ready for fall and 20 Slow Cooker Soups to Warm You Up?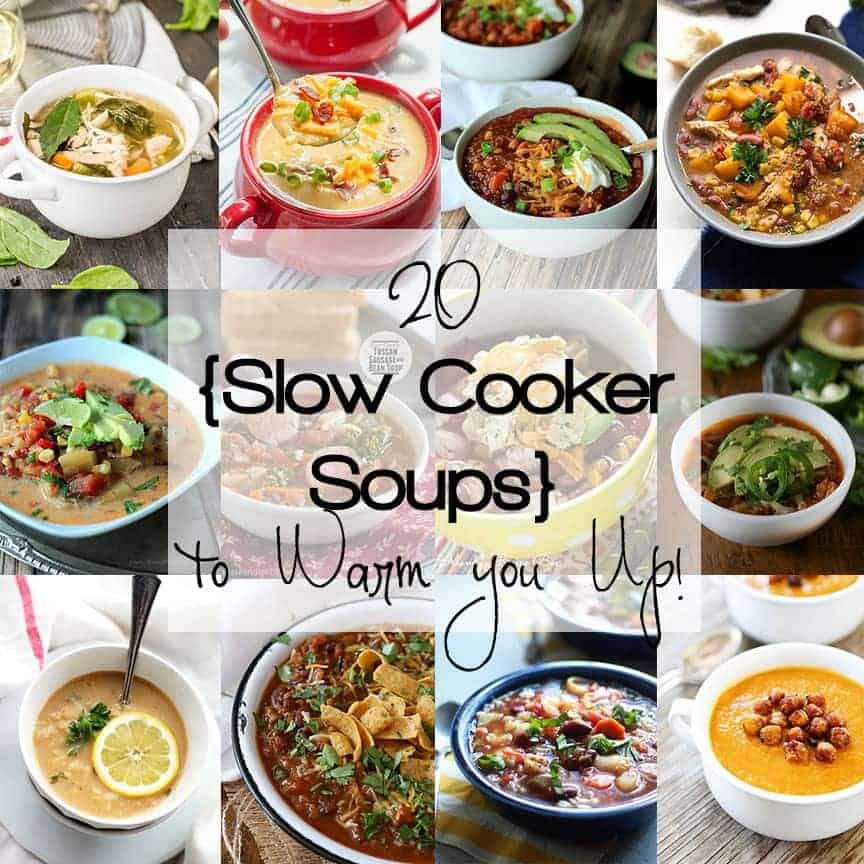 Hi all! It's Megan from With Salt and Wit! I can hardly contain myself now that fall has finally arrived. That means all things scarves, boots, pumpkin spice lattes, and soups! Not only soups but stews, chowders and chilis. The only thing that can make them even better, in my eyes, is having my slow cooker do all the work for me! Walking into my house after a long day, to the aroma of a fully cooked meal is heaven.
So to get our taste buds in the mood, I have gathered 20 slow cooker soups to warm you up this fall.
Enjoy!
Creamy White Chicken Chili with Cream Cheese | The Cookie Rookie; Creamy white chicken chili is made with cream cheese for the ultimate comfort food!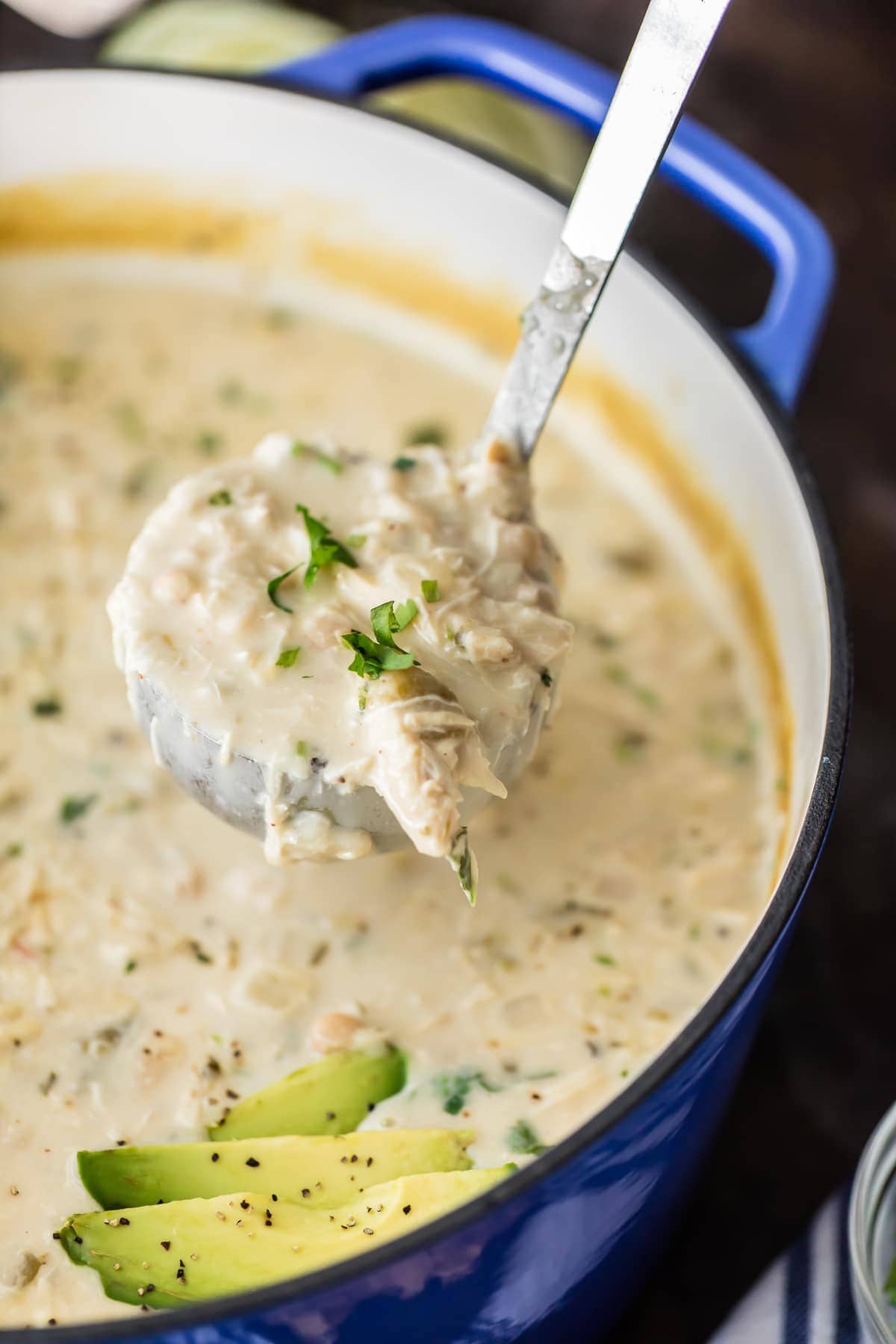 Slow Cooker Chicken Tortilla Soup | The Cookie Rookie; Slow cooker chicken tortilla soup is spicy, easy, and delicious! It's a healthy soup recipe to love!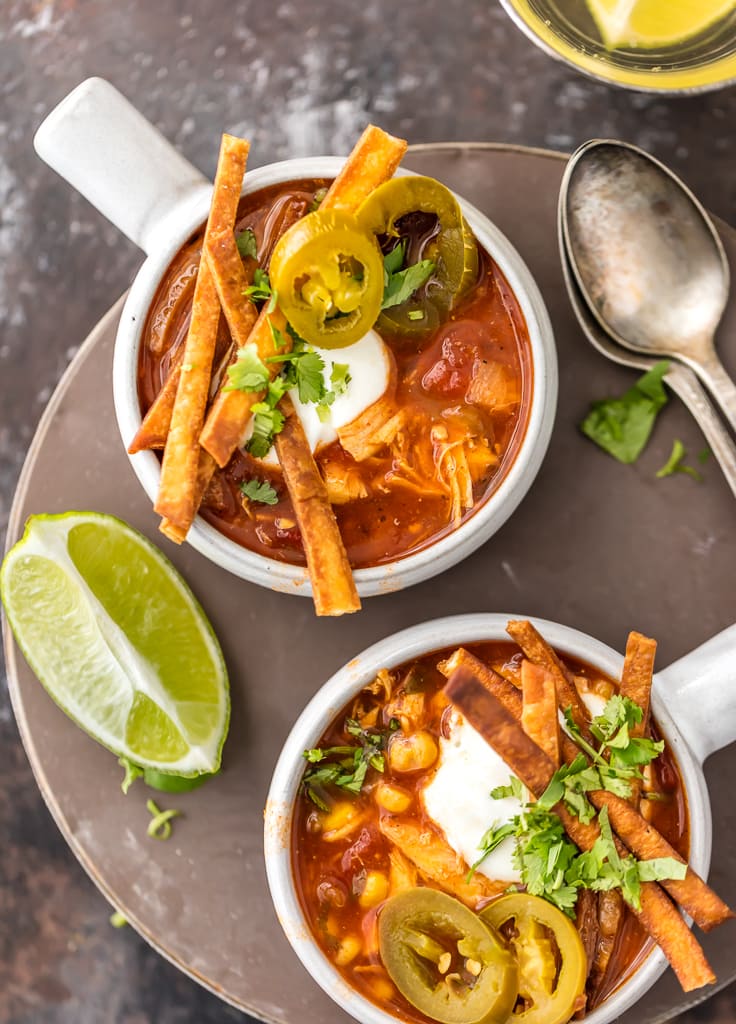 Slow Cooker Guinness Beef Stew | The Cookie Rookie; Slow cooker Guinness beef stew is a favorite Irish beef stew recipe in our house!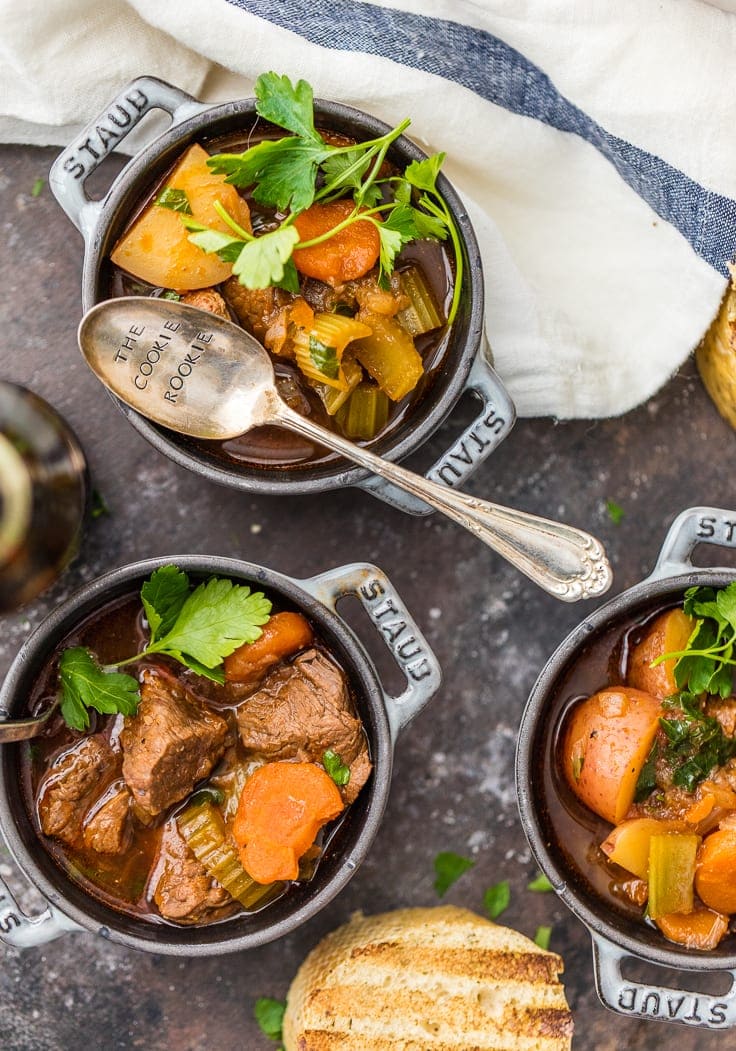 Slow Cooker Creamy Mac and Cheese | The Cookie Rookie; Slow cooker macaroni and cheese is a super easy slow cooker recipe, perfect for any occasion! Mac and cheese is one of the best cheesy comfort foods around!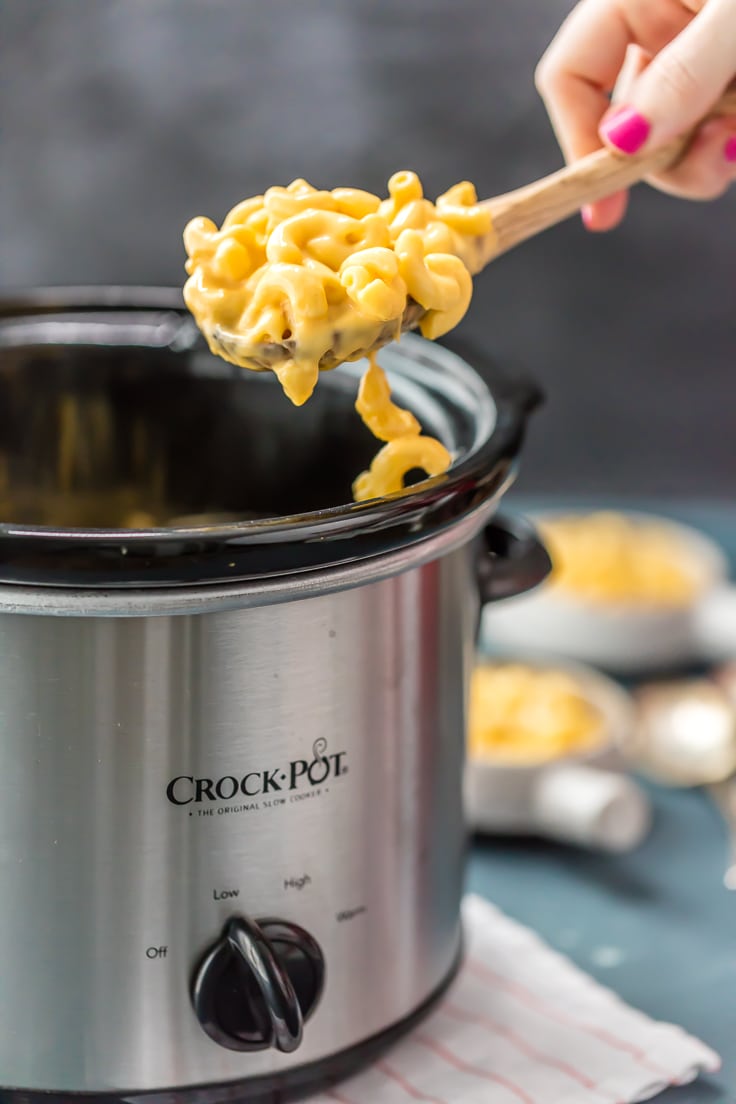 Crockpot Tuscan Soup | The Cookie Rookie; Make this recipe for crockpot Tuscan chicken soup year round!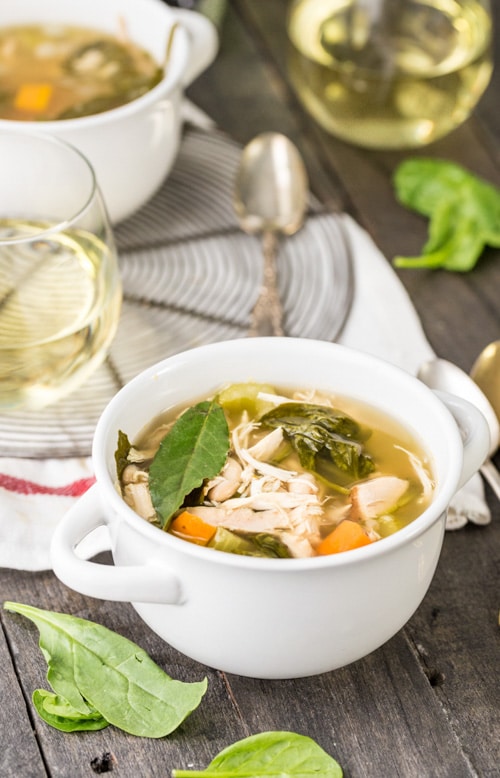 Slow Cooker Skinny Loaded Baked Potato Soup | The Cookie Rookie; This recipe for skinny loaded baked potato soup is a healthy option any time of year! Add your favorite toppings for a completely customized meal you'll love!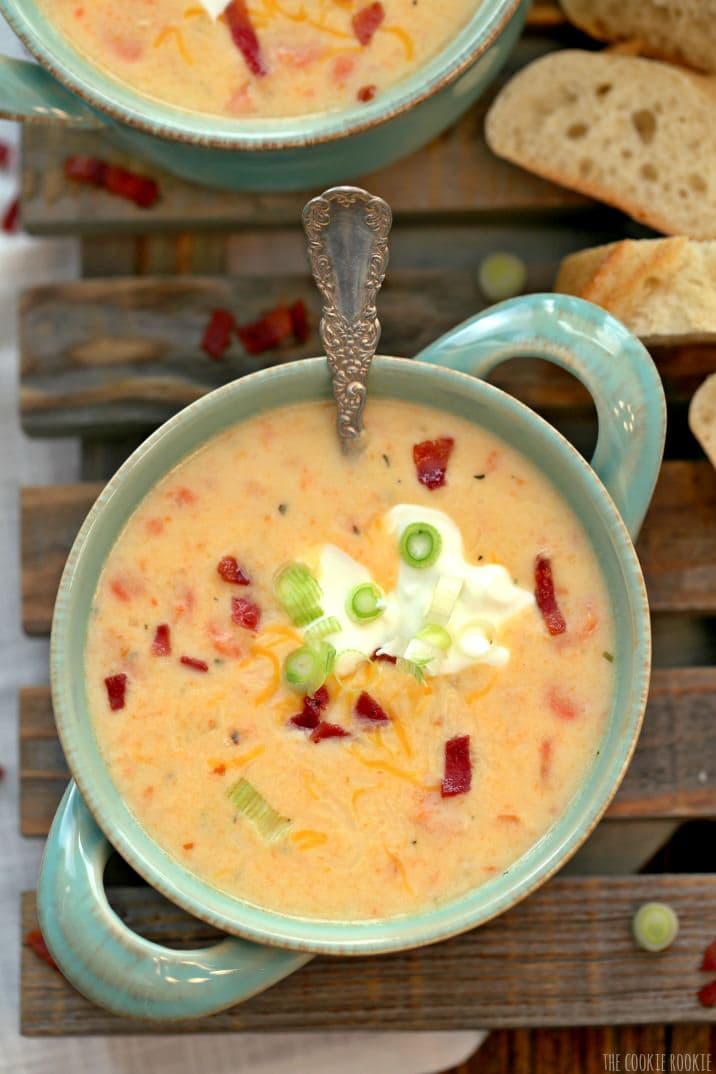 Quinoa Vegetarian Chili | Joyful Healthy Eats; Quinoa vegetarian chili is hearty and bursting with fall flavors!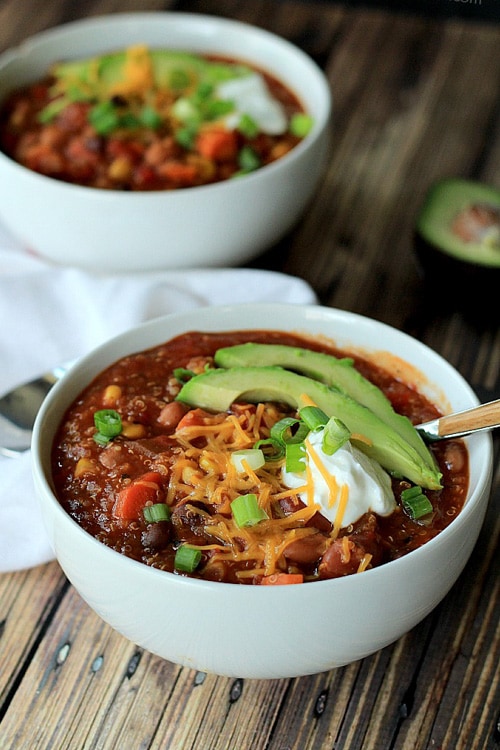 Pumpkin Chili | Nutmeg Nanny; This slow cooker pumpkin chili is packed full of pumpkin puree, spicy Italian sausage and lots of beans and vegetables!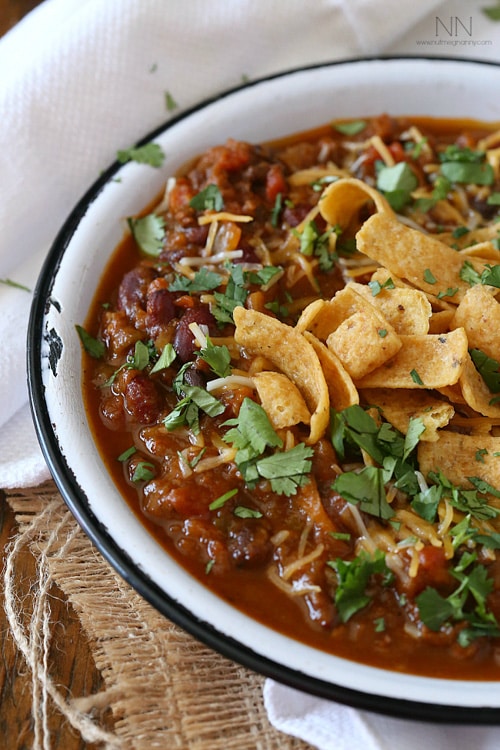 Crockpot Butternut Squash, Chicken, and Quinoa Soup | Chelsea's Messy Apron; This recipe for butternut squash, chicken, and quinoa soup is delicious, healthy, and made in the slow cooker!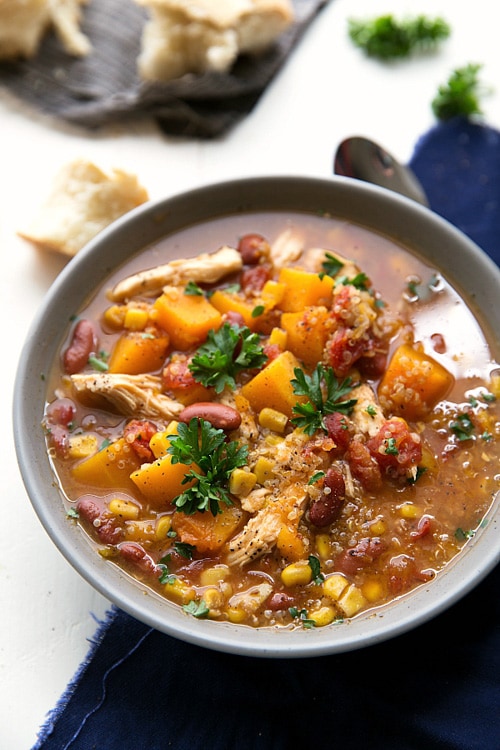 Slow Cooker Sweet Potato and Cauliflower Soup | Peas and Crayons; This recipe for slow cooker sweet potato and cauliflower soup is incredibly delicious and so easy to make!